Sistema imperial o métrico?
Thread poster: lcmolinari

lcmolinari


Canada
Local time:

17:22




Member


French to English
+ ...

Tengo un cliente que me hizo una pregunta un poco rara para ver si podía encontrar alguien para resolver el debate. La situación es esta:


El cliente imprime manuales para electrodomésticos distribuidos en É.U. y México. Todas las medidas en los manuales, tanto en inglés como en español, vienen con la medida imperial primero ( 2 in.) y luego entre parentesis la medida métrica (5 cm).


Ahora el distribuidor en México dice que para ellos, se ve muy raro tener la medida imperial primero, como ellos utilizan el sistema métrico, y habrá que cambiarlo para ser correcto. Mi cliente, tal vez un poco perezosa, no quiere cambiar la orden de todas las medidas e insiste que está bien dejarlas. Estan debatiendo.


La pregunta de mi cliente es: Para Mexicanos viviendo en los É.U. (eso es la parte importante) se confunde o se ve raro tener una medida imperial primero? O ya se acostumbraron al sistema gringo?


Yo sé, como si no tuviera algo mejor que hacer. Yo le dije a ella que lo dejan igual que en la versión inglés, que todos, mexicanos y mexicanos-gringos, son lo suficiente inteligentes para ver lo que pasa. Pero ella quiera prueba de \"a Mexican person living in the United States\" para mostrar al distribuidor en México.


Ahhh.... Alguien me ayuda?
[addsig]

Rossana Triaca


Uruguay
Local time:

19:22


English to Spanish

| | |
| --- | --- |
| Las nociones de distancia... | Jan 25, 2002 |
se consolidan cuando aún uno es muy joven; si vives en un país con un sistema diferente al que aprendiste de joven nunca llegas a \"internalizarlo\". Como mucho harás conversiones bastante rápido, pero la \"idea\" de distancia siempre la tienes en el sistema original. Así que para emigrantes (adultos), el sistema métrico es mejor, pero si se trata de hijos de emigrantes (al que le enseñan en inglés en las escuelas), sin duda entienden el sistema imperial mejor...


Por otro lado siempre apoyé el uso del sistema métrico (es infinitamente mejor), y como no creo que niños hispanoparlantes en EEUU sean los que compren los productos, bueno, arriba el MKS


Suerte,

Rossana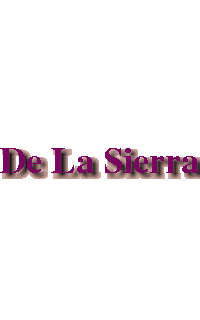 Rufino Pérez De La Sierra


Canada
Local time:

18:22


English to Spanish
+ ...

| | |
| --- | --- |
| Yo lo dejaría como está | Jan 25, 2002 |
Yo creo que se debe dejar el sistema imperial primero, como está, porque ese es el sistema oficial en Estados Unidos. Yo he vivido ahí algunos años, y siempre consideré amable que se ofreciera el sistema decimal de forma adicional, pero, a donde fueres, haz lo que vieres.


Como mexicano radicando en Estados Unidos, considero mi obligación vivir de acuerdo a sus leyes, y con respeto a sus medidas e idioma oficial.


Saludos


Rufino
Yaotl Altan


Mexico
Local time:

16:22




Member (2006)


English to Spanish
+ ...


tradukwk2
Local time:

23:22


Spanish to German
+ ...

| | |
| --- | --- |
| Sistema métrico decimal o sistema castellano? | Nov 14, 2009 |
"pongo primero el sistema métrico y entre paréntesis el sistema castellano. Este último sudeste de EE.UU. muy poco"

Bueno yo nunca he oído hablar del sistema castellano.En Europa y en casi todas las partes del mundo se utiliza el sistema métrico decimal.Inglaterra se supone que lo tenía que utilizar desde 1971,pero la isla sigue utilizando el de 1824(Imperial) en Estados unidos es legal desde1866.El sistema decimal fue una de las reformas que se hizo en Francia durante el periodo de la revolución.En Estados Unidos también se utiliza,sobre todo después del batacazo con la pérdida del Satélite Meteorológico de Marte en 1999. La investigación que llevó a cabo la NASA para averiguar las causas del fallo del satélite reveló que un equipo de ingenieros había utilizado unidades estadounidenses tradicionales, mientras que otro había utilizado el sistema métrico. El resultado fue un error en la trayectoria de cien kilómetros y ciento veinticinco millones de dólares esfumados.
| | |
| --- | --- |
| Mis dos centavos (de dólar o de pesos)... | Nov 15, 2009 |
Para responder directamente tu pregunta: Los mexicanos que vivimos en EE. UU. nos acostumbramos a ver en primer lugar el sistema imperial y el métrico entre paréntesis. Digamos que no nos queda de otra.

Ahora, si me permites el comentario, me sorprende que sea eso lo único que le interese saber al cliente, cuando la observación de su distribuidor se refiere a los mexicanos que viven en México.
Los mexicanos que viven en México están acostumbrados única y exclusivamente al sistema métrico y les va a parecer raro, y podría hasta confundirlos, ver primero la cifra del sistema imperial y luego entre paréntesis la del sistema métrico. Por ende, ni siquiera se trataría de cambiar el orden, sino de eliminar la cifra del sistema imperial. Tengo la impresión de que hacer tal cambio en uno o varios manuales no resultaría muy costoso; creo que más que cuestión de precio, debe ser cuestión de voluntad.

Si lo dejaran tal como está, seguramente muchos mexicanos que viven en México podrán darse cuenta de lo que ambas cifras representan, pero decirle al distribuidor en México que los mexicanos que viven en EE. UU. ya están acostumbrados a ver las cifras en los dos sistemas no va a resolver el problema planteado por el distribuidor. A él no le interesa lo que hagan los mexicanos que viven en EE. UU., sino que está pensando en los mexicanos que viven en México. Por mucho que ambos países sean vecinos y que muchos mexicanos acostumbren viajar al "Norte", hay muchos millones más que nunca lo han hecho, que no hablan inglés y que no están acostumbrados a "ver" las cifras en el sistema imperial.

Una sugerencia es decirle al cliente que vea el manual para México como inversión porque después ese mismo manual podría utilizarse para otros países de América Latina. Aunque ahí luego va a surgir el problema de qué países usan el punto para separar decimales y cuáles otros usan la coma...

En fin, que eso del español universal y de un sistema de medidas universal, por mucha globalización que tengamos, todavía está por verse...

[Edited at 2009-11-15 00:32 GMT]
| | |
| --- | --- |
| Más sobre EE. UU. y sus sistemas de medidas (e idiomas) | Nov 15, 2009 |
Recomiendo leer el artículo de Wikipedia sobre la situación del sistema métrico en EE. UU.:
http://en.wikipedia.org/wiki/Metrication_in_the_United_States

Sigue un fragmento (está en inglés, así que disculpas para quienes no lo hablan): "Metrication in the United States is the process of introducing the International System of units (SI / Système International) to replace the customary units of measurement that are the primary units of measurement in the United States. This process has been largely completed in nearly all other nations of the world but in the USA has been unsteady with no definite conclusion. The U.S. uses a mixture of units of measurement. In some fields, the metric system has been used in the United States since the early 1800s. The use of metric units instead of or in addition to United States customary units has been gradually increasing for many years, but much of the public momentum has been lost since the 1980s, except in schools, science, and manufacturing. While other countries use the metric system predominantly, the USA has continued largely with customary units. There has been little political will to continue conversion."

En cuanto a los idiomas, EE.UU., como país, no tiene idioma oficial. Hay algunos estados que han aprobado leyes para reconocer al inglés como único idioma oficial, pero hay otros que también reconocen al español y/o a otros idiomas, y hay estados que no tienen ninguna legislación al respecto.
To report site rules violations or get help, contact a site moderator:
You can also contact site staff by
submitting a support request »
Sistema imperial o métrico?
WordFinder Unlimited
For clarity and excellence

WordFinder is the leading dictionary service that gives you the words you want anywhere, anytime. Access 260+ dictionaries from the world's leading dictionary publishers in virtually any device. Find the right word anywhere, anytime - online or offline.

More info »
Déjà Vu X3
Try it, Love it

Find out why Déjà Vu is today the most flexible, customizable and user-friendly tool on the market. See the brand new features in action: *Completely redesigned user interface *Live Preview *Inline spell checking *Inline

More info »