First Student Short Story Contest Winners!
Thread poster: Soledad Azcona

Soledad Azcona


Brazil
English to Spanish
+ ...

Ladies and Gentlemen, now the moment we've all been waiting for!

Our First Student Short Story Contest winners are...
1st place
nauphragus from Budapest Business School from Hungary for her story Perspective

Nauphragus will get a special mention in her profile and will receive her well deserved "15 minutes of fame" with an important promotion in a special winner banner that will appear on the site's home page (if you use site's new version) and on some other pages at the site. (you should be seeing it up here!)

2nd place



Martina 88 from Yuriy Fedkovych Chernivtsi National University from Ukraine for her story Little day in huge life.

3rd place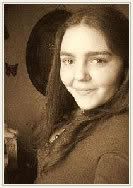 Aldana Gomez Ríos from Universidad Nacional de la Plata from Argentina for her story What now?
Get to know Aldana a bit more at her introduction post.


4th place


Valosh from University of Western Sydney from Australia for her story The day he came into my life...

5th place




Anne Diamantidis


Germany
Local time:

15:43




Member (2007)


English to French
+ ...


Karol Kacprzak


Poland
Local time:

15:43


English to Polish
+ ...


Eszter Chrobacsinszky
Local time:

15:43


English to Hungarian
+ ...


younes-01
Local time:

14:43


Arabic to English
+ ...

| | |
| --- | --- |
| W@oo this is incredible | Nov 16, 2007 |
Hi all,
I did not realize that I was one of the top five winners. I was really surprised to see my name among the winners. This is just fabulous; I wonder how to thank you guys for your vote and your kindness.
I would like to thank the staff of ProZ.com for this great gift and for all what they went through in the organization of this contest.
Thank you so much Sole!
Thank you so much all ! see you in other contexts ! and congratulations for all the winners ! Cheerz
Aldana Gómez Ríos


Taiwan
Local time:

22:43




Member (2007)


Spanish to English
+ ...

I forgot to post!
I am so happy with the outcome!! Thank you to everyone who voted, participation (in any form) is what we need here in the student community!
Thanks to the girls as well for organizing the contest, it was great fun. Looking forward to the next one!
Congrats to all winners!!



Aldana.-
Marta Chereshnovska
Local time:

16:43


English to Russian
+ ...

| | |
| --- | --- |
| For everybody in this world | Nov 19, 2007 |
You know, my short story is devoted to all people who really live and love their life, 'couse it the most precious thing in our life, excuse me for tautology ). Thanks all who voted for my short story. I'm very grateful to all of you! So live and love your life, as for me, it's my slogan in life, let it be your slogan! And thanks my friends-competitors for your great stories, I was really delighted reading them, by the way I was an active voter, I like your stories!
So to the next meening in the next competition!

Valosh
English to French
+ ...

| | |
| --- | --- |
| Thank you everyone!! | Nov 20, 2007 |
Thank you to all the people who voted for me!!
I am a French-speaking Belgian living and studying in Australia; my 'Specialised Translation' exam is scheduled for next Monday, thank you for putting a smile on my face in the week leading up to this very important event !!!!

Thank you to all the organisers and the voters; lets keep on helping each other gain experience in this learning journey!!

Valosh xx
To report site rules violations or get help, contact a site moderator:
You can also contact site staff by
submitting a support request »
First Student Short Story Contest Winners!
SDL Trados Studio 2019 Freelance
The leading translation software used by over 250,000 translators.

SDL Trados Studio 2019 has evolved to bring translators a brand new experience. Designed with user experience at its core, Studio 2019 transforms how new users get up and running and helps experienced users make the most of the powerful features.

More info »
CafeTran Espresso
You've never met a CAT tool this clever!

Translate faster & easier, using a sophisticated CAT tool built by a translator / developer. Accept jobs from clients who use SDL Trados, MemoQ, Wordfast & major CAT tools. Download and start using CafeTran Espresso -- for free

More info »