Researchers want to achieve machine translation of the 24 languages of the EU
John Fossey

Canada
Local time:

02:12



Member (2008)


French to English

"His team is therefore following a different path. The computers are not fed with grammar rules and linguistic details, but are taught to recognize patterns in huge text repositories and to learn from them."

So the result is grammatically incorrect text that doesn't follow the linguistics of the target language.

Isn't attempting "to recognize patterns in huge text repositories and to learn from them" exactly what Google Translate has attempted for years, with dubious success? What is the "different path"?
Siegfried Armbruster

Germany
Local time:

08:12



Member (2004)


English to German
+ ...

| | |
| --- | --- |
| EU-funded research projects | Jul 13, 2016 |
The key terms are "EU-funded research projects". This is much better than robbing banks. We did this in the past, about 20 years ago, - take some hype terms, in this case EU collaboration, AI, deep learning ´and translation, complete some forms and get funding from the EU. Nothing really changed.

I love this statement "Teaching a computer to understand all these grammatical nuances and to translate them correctly into another language is exceptionally difficult".

And i agree, it is difficult but this is not what they are trying to do. They are not teaching the computer anything, all they apply is very advanced math, not less but also not more. And this will just result in a statistical MT sytem on steroids. Translation requires more than "pattern recognition" it requires understanding and domain/world knowledge.

[Edited at 2016-07-13 21:07 GMT]
Thayenga

Germany
Local time:

08:12



Member (2009)


English to German
+ ...

LilianNekipelov

United States
Local time:

02:12


Russian to English
+ ...

| | |
| --- | --- |
| Of course doing something futile is | Jul 14, 2016 |
better than robbing banks. This is a very well-known approach in countries like the Soviet Union where they would employ people even if they just had to sit in their office for eight hours and drink coffee—to eradicate unemployment. See what such methods have lead to in the end—where is the country now—it was replaced by another. So no, I do not think it is the right approach, perhaps even worse than focusing on grammar. That is why most likely the auto predictions keep getting worse and worse as time progresses. Not all words starting with l are love, after all.
Annamaria Amik

Local time:

09:12


Romanian to English
+ ...

| | |
| --- | --- |
| Side effects | Jul 14, 2016 |
The sad thing is that while they probably won't succeed in what they propose, this could popularize incorrect translation (if it's more or less intelligible, albeit linguistically deplorable) - the same thing they are already doing anyway, you just have to take a look at EU texts and see how unnatural they sound with artificial, lifeless expressions I generally just call EU-speak.

[Edited at 2016-07-14 09:47 GMT]
neilmac

Spain
Local time:

08:12


Spanish to English
+ ...

| | |
| --- | --- |
| Well they would, wouldn't they... | Jul 14, 2016 |
It looks like these wily researchers want to take advantage of the collective angst of EU accountants, worried about the vast sums apparently spent on translation and interpretation by the behemoth and desperately seeking any kind of money-saving solution. Even if it involves doling out grants for pointless tail chasing "research" projects like this.
Christine Andersen

Denmark
Local time:

08:12



Member (2003)


Danish to English
+ ...

| | |
| --- | --- |
| With all due respect for Go... | Jul 14, 2016 |
With all due respect for the practically infinite numbers of possible moves in Go, language is far more complex.

I don't know the subtleties and am a complete beginner as far as Go is concerned, but there are two dimensions, 19 x 19 squares on the board and pieces in only two colours = two players.

•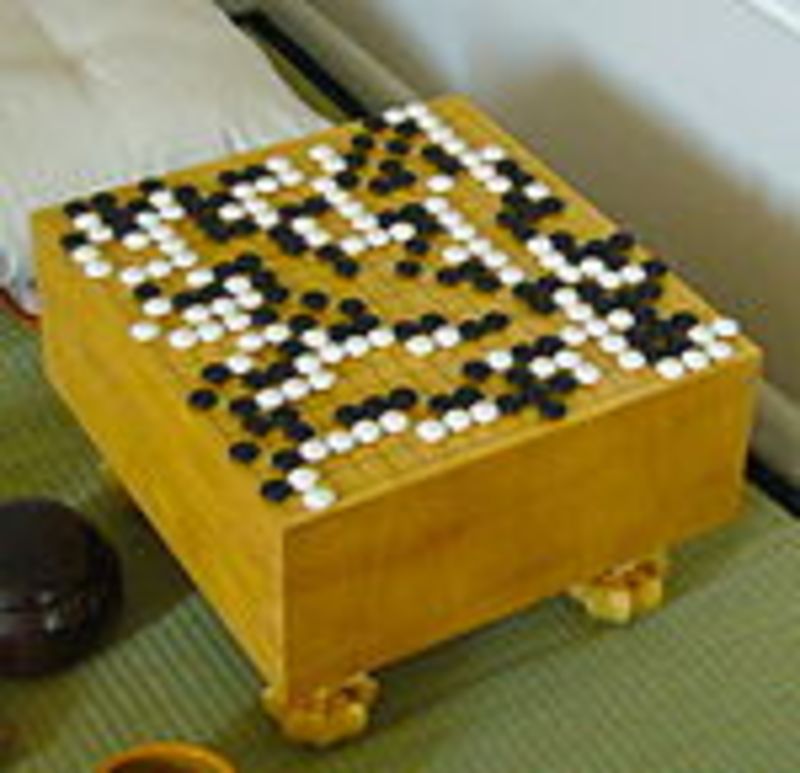 EU legislation may be standard and predictable to a certain extent, but there are 24 languages, and infinite numbers of players with far more rules and options than a game of Go.

If EU legislation becomes so predictable that machines can make a good job of translating it, then there will be so little new content that the legislation will probably be superfluous.

Anything as complex as that calls for understanding, not just qualified guessing.
To report site rules violations or get help, contact a site moderator:
You can also contact site staff by
submitting a support request »
Researchers want to achieve machine translation of the 24 languages of the EU
SDL MultiTerm 2017
Guarantee a unified, consistent and high-quality translation with terminology software by the industry leaders.

SDL MultiTerm 2017 allows translators to create one central location to store and manage multilingual terminology, and with SDL MultiTerm Extract 2017 you can automatically create term lists from your existing documentation to save time.

More info »
Déjà Vu X3
Try it, Love it

Find out why Déjà Vu is today the most flexible, customizable and user-friendly tool on the market. See the brand new features in action: *Completely redesigned user interface *Live Preview *Inline spell checking *Inline

More info »