Translation Project Management Tools for Freelancers, Agency or Enterprises
gaonkar
India

Michael Beijer

United Kingdom
Local time:

19:29




Member (2009)


Dutch to English
+ ...

Hi Sachin,

I'd say the leader in cool features and enthusiastic (one-man) team is currently BaccS, which is steadily poaching users from the previous industry standard, TO3000, which grew kind of stale over the years. Although the company behind TO3000 is trying to do something about this, I don't think their latest version (TO3000 3D) is very convincing. That's why I switched from TO3000 to BaccS a while back, and haven't once looked back. The rate at which Eugene (the developer) is adding new features is phenomenal, and many of them are direct requests from his customers. For example, we asked him for Memsource integration, and a few weeks later he added it, and is currently working on perfecting it based on feedback from us and contact with Memsource's management. BaccS also already has very deep integration with many other CAT tools, such as memoQ, SDL Studio, etc.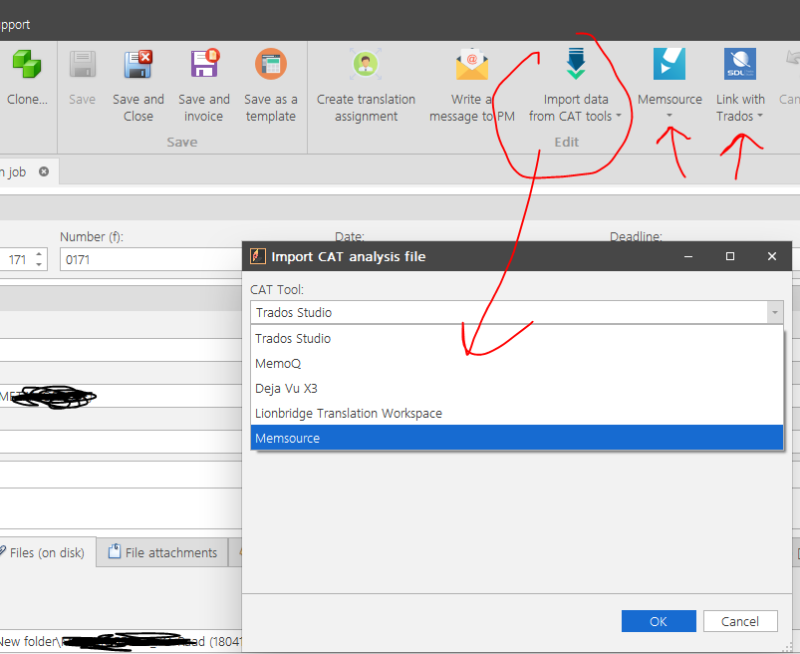 See:

• https://www.ibaccs.com/
• https://support.ibaccs.com/portal/home (brand new support portal / community forums)

Michael

PS: an added bonus for us Proz members is you can use BaccS for free!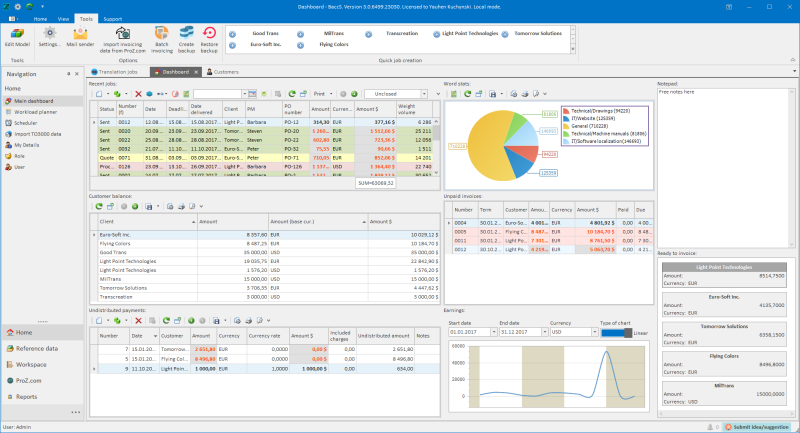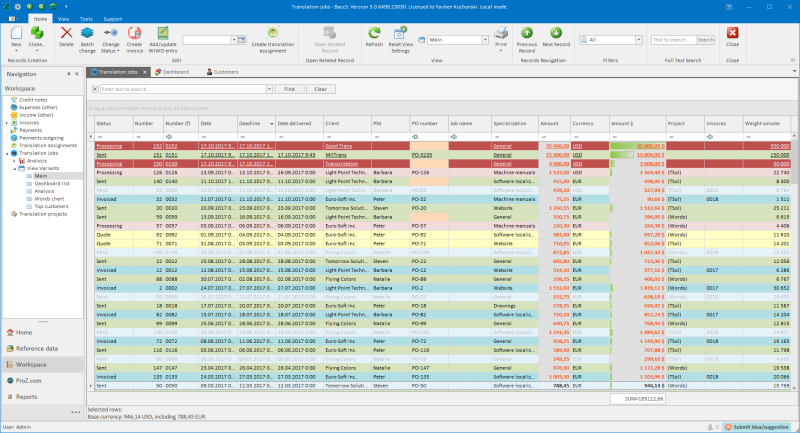 [Edited at 2018-04-11 20:38 GMT]
gaonkar
India


TOPIC STARTER
To report site rules violations or get help, contact a site moderator:
You can also contact site staff by
submitting a support request »
Translation Project Management Tools for Freelancers, Agency or Enterprises
PerfectIt consistency checker
Faster Checking, Greater Accuracy

PerfectIt helps deliver error-free documents. It improves consistency, ensures quality and helps to enforce style guides. It's a powerful tool for pro users, and comes with the assurance of a 30-day money back guarantee.

More info »
Wordfast Pro
Translation Memory Software for Any Platform

Exclusive discount for ProZ.com users! Save over 13% when purchasing Wordfast Pro through ProZ.com. Wordfast is the world's #1 provider of platform-independent Translation Memory software. Consistently ranked the most user-friendly and highest value

More info »