Research in the field of Automatic Translation
Thread poster: Rufino Pérez De La Sierra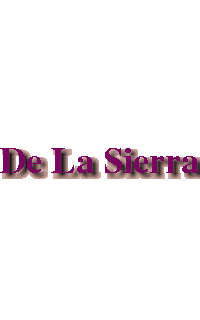 Rufino Pérez De La Sierra


Canada
Local time:

17:09


English to Spanish
+ ...

Good morning all!

I am doing a bit of research regarding efforts being made towards automatic translation... Can anyone please provide me with names of persons and/or organizations/universities currently doing research into automatic/machine translations? Preferably dealing with English, Spanish and French.

Thanks in advance for any help!

Best regards

Rufino Pérez De La Sierra

Susan Welsh


United States
Local time:

16:09




Member (2008)


Russian to English
+ ...

To report site rules violations or get help, contact a site moderator:
You can also contact site staff by
submitting a support request »
Research in the field of Automatic Translation
TM-Town
Manage your TMs and Terms ... and boost your translation business

Are you ready for something fresh in the industry? TM-Town is a unique new site for you -- the freelance translator -- to store, manage and share translation memories (TMs) and glossaries...and potentially meet new clients on the basis of your prior work.

More info »
SDL MultiTerm 2019
Guarantee a unified, consistent and high-quality translation with terminology software by the industry leaders.

SDL MultiTerm 2019 allows translators to create one central location to store and manage multilingual terminology, and with SDL MultiTerm Extract 2019 you can automatically create term lists from your existing documentation to save time.

More info »