Off topic: Gıda güvenliği, İşlenmiş gıdalar, Doğal gıdalar, Ne yiyelim ne içelim...
Thread poster: Adnan Özdemir
Adnan Özdemir

Turkey
Local time:

16:41



Member (2007)


German to Turkish
+ ...

Vakit buldukça, gıda endüstrisinin oyunlarını, bildiklerimi, gördüklerimi, duyduklarımı, okuduklarımı bu başlık altında paylaşmaya çalışacağım. Herkesin bildiği şeyler de olacaktır bu yazılarda illaki.

Pratik bilgiler, besin maddelerini satın alırken dikkat edilmesi gereken şeyler, kandırmacalara karşı alabileceğimiz önlemler...

Yiyeceklerimizin büyük bölümünü kendimiz yetiştirebilseydik bu sorunlar olmazdı. Artık bunu çok çok az sayıdaki insan başarabiliyor.

"Can boğazdan gelir, boğazdan gider"

* Her zamanki gibi eleştiri, yorum ve katkılara açık bir başlıktır

[Edited at 2017-06-08 17:47 GMT]
Kiraz tarımını çok iyi bildiğimi sanıyorum (artık üretici değilim, köyden gönderirlerse sevinirim). Erkencil, geçcil, yükselti farkına göre Ağustos ayına kadar rahatça taze kiraz yiyebilirsiniz.

İlaçlama (neredeyse) gerektirmez, bu nedenle ilaç kalıntısı olmaz kirazda. Saplarını bile değerlendirebilirsiniz... Malumatfuruşluk yapmayayım, nete de bakabilirsiniz...

[Edited at 2017-06-08 17:48 GMT]
| | |
| --- | --- |
| Endüstriyel meyve sularından uzak durun. Çocuklarınıza içirtmeyin. | Jun 8 |
Meyve suyu ambalajlarındaki şeftali, elma, vişne, mango, nektarin, kayısı resimlerinin güzelliği sizi yanıltmasın. Bunlar ağacından dökülen meyvelerden yapılır, fabrikaların yanı yiğir yiğir kokan, fermente olmaya, çürümeye başlamış çuval yığınlarıyla doludur mevsiminde. Hele hele ithal meyvelerden üretilen meyve sularında mango filan aramayın, anca aromasını basmışlardır kutuya.

Endüstriyel meyve sularından (...elma, kayısı, kiraz, vişne vd.) uzak durmanız yararınızadır. Meyve suyu diye içtiğiniz, çocuklarınıza içirdiğiniz şey; bolca su, yapay aroma, az miktarda özüt, AĞIR MİKTARDA şeker ve koruyucu maddelerden ibaret olabilir.

Hem sağlıklı içecek tüketmenin hem de çocukları bilinçlendirmenin kolay yolu uygulamalı eğitimdir. Mevsiminde alın 5-10 kilo şeftali, elma, kayısı, vişne... Girin mutfağınıza; doldurun robotunuza, çekin, çalkalayın birlikte afiyetle için. GERÇEK MEYVE KULLANIN. KENDİNİZ YAPIN.


[Edited at 2017-06-08 18:17 GMT]
| | |
| --- | --- |
| Pirinç pilavı ve pirinç | Jun 8 |
Bazı yerlerde üretilen pirinçlerde (tam ülkeleri bilemiyorum ama Bangladeş aklımda kalmış- toprak ve nehir özellikleri nedeniyle) çok çok fazla miktarda (tolere edilenin çok çok çok üzerinde) arsenik varmış. Yol açtığı sorunlara netten bakabilirsiniz. Sağlığıma çok özen gösteremesem de ben bulgur pilavı yiyorum. Bu pirinçlerin analizleri sorunlu olabilir, özellikle çocuk sağlığını olumsuz etkiliyormuş. (kaynak: Arte TV belgeselleri).

[Edited at 2017-06-08 18:19 GMT]
| | |
| --- | --- |
| Bana; al sana siyasi güç, insanlık yararına bir şeyler yap deseler... | Jun 8 |
Tarım ilaçları kartellerini çökertinceye kadar uğraşırdım. Bu endüstride uluslararası para babalarının borusu ötüyor; zararı hepimize oluyor...

Gıda çok kutsal bir şey, kirletilmemesi gerekiyor ama kirleten kirletene...
Küçük suçlar, kabahatler cezalandırılıyor, insanlığı zehirleyenler utanmadan holding, kartel, tröst, tekel, monopol, oligopol oluyor...

Nasıl bir lobileri varsa artık; kanserojen tarım ilaçlarını her yerde satıyorlar (AB ülkeleri dahil). Sonuçları; sakat doğumlar, binbir kanser türü, gelişme sorunları, alerjik hastalıklar... Bilim insanlarını (!) satın alarak, sağlığa zararlı tarım ilaçlarına sözde "sağlığa zararsızdır" raporları verdiriyorlar.

O sağlığına çok düşkün Avrupa'da antibiyotik verilmeden büyütülen tek bir domuz yok.

Meyvelere, sebzelere çok ilaç atılıyor, hele hele ülkemizde. Zararlılarla organik mücadele yöntemlerinin desteklenmesi gerekiyor. Mükemmel görünümlü (!) meyveler yetiştirilsin diye AB politikacı ve bürokratlarının standartlaştırmadıkları hiçbir şey kalmadı ama tarım ilaçları lobisine onlar da teslim oluyor.

Keşke; bir üründen 5 kilo yerine 1 kilo adam gibi üretmeyi ve o bir kiloyla hem üretici hem de tüketici olarak yetinmeyi öğrenebilsek. Zararlılarla organik mücadele için araştırma fonları ayrılsa...

Deseler ki elmalar kurtlu olsun varsın, ilaç atılmasın. Zaten yeni cins bodur elma ağaçları 2 yılda meyve veriyor, kuruyan ağaçların yerine yenisi kolay yetişiyor. Bu kadar ilaç delisi olma kolaycılığından vazgeçilmeli. Tüketici bilinçlenmeli. Modern zamanların insanları olarak çoğumuzu hayvanlara, tarıma, insanlığımıza yabancılaştırdılar/yabancılaştık.

Mevsiminde kurtlu elma bulmaya çalışın.

Elma ağaçlarını kurutan kırmızı örümcek diye bir zararlı var. Bunu hala ilaçla öldürmeye çalışıyorlar. Halbuki o örümceği yiyecek bir böcek, kuş mutlaka vardır, olmalıdır...

En ağırıma giden şey gıda kirliliği...



[Edited at 2017-06-08 18:33 GMT]
| | | |
| --- | --- | --- |
| | | |
| | |
| --- | --- |
| Meyve Suyu Meselesi | Jun 8 |
ABD'de portakal suyu inanilmaz derecede tüketilir. Süpermarketten aldiginiz portakal suyu genel olarak iki türe ayrilir, konsantreden üretilen ("from concentrate") ve konsantreden üretilmeyen taze portakal suyu ("NOT from concentrate", or "freshly squeezed orange juice"). Bu ikisinin fiyatlari farklidir. Konsantreden üretilen portakal suyunun 64 fl.oz. (2 quart veya 1.89 litre) cam veya plastik sisede $3.00 kadar ucuza satin alabilirsiniz. Bu alabileceginiz en uygun fiyatli portakal suyudur çünkü konsantreden üretilmistir. Bunun yaninda konsantreden üretilmeyen (sisenin üzerinde "NOT from concentrate" yazar) portakal suyu yaklasik bunun iki kati fiyata satilir çünkü bu taze portakal suyudur. Içtiginizde gerçekten portakal suyu aromasi ve tadi alirsiniz.

ABD'de bir FDA (Food and Drug Administration) denen kurum vardir. Iste yukaridaki ürünleri denetleyen ve üzerine neler yazilmasi gerektigini harfi harfine belirleyen kurum budur. Portakal suyu satin alirken onun konsantreden yapilip yapilmadigini FDA sayesinde bilirsiniz.

Gelelim Türkiye'deki eksikliklere... Türkiye'de ben de hemen herkes gibi çok portakal suyu tükettim. Türkiye'de maalesef tüm portakal sulari konsantreden yapildigi halde ambalajin üzerinde bunu açik ve net belirten bir ibare yoktur çünkü bunu zorunlu kilan kanunlar henüz ülkemizde bulunmuyor. Normalde Portakal Suyu ibaresinin hemen altinda "Konsantreden Üretilmistir" yazmalidir. Bir baska deyisle portakal suyu üreticilerinin bir görevi de HALKI EGITMEK OLMALIDIR.

Örnegin, Tropicana bildiginiz gibi ABD'de oldugu gibi Türkiye'de de portakal suyu üretir. ABD'de pazarladigi portakal suyunun üzerine yukarida birinci paragrafta belirttigim ibareleri koymak zorundadir ("from concentrate" veya "NOT from concentrate" gibi). Ancak, ayni Tropicana firmasi kanunlar eksik oldugundan Türkiye'de yaptigi üretimlerde bu bilgilendirmeyi yapmiyor. Ne de olsa zorunlu degil. Bence burada suçu Tropicana'da degil, Türk gida kanunlarinda aramak gerekir. Belki Türkiye'de bir FDA yoktur ama bir Gida Bakanligi vardir. Ben de Türkiye'de portakal suyu üretsem muhtemelen ben de Tropicana gibi yapardim.

Bu arada (firma ismi vermek istemiyorum) geçtigimiz zamanlarda bir meyve suyu firmasina e-mail ile sunu yazdim. Türkiye'de neden hep konsantreden meyve suyu üretiyorsunuz da "NOT from concentrate" yani "freshly squeezed orange juice" üretmiyorsunuz? Gelen cevap aynen su sekilde idi. "Türkiye'de henüz "freshly squeezed orange juice" için yeterli pazar bulunmamaktadir. Pazar olustugunda tabii biz de bu üretimi yapacagiz." Ancak, henüz yapmadilar. Sabirla bekliyorum.
| | | |
| --- | --- | --- |
| | | |
| | |
| --- | --- |
| Bilinen ama umursanmayan şeyler | Jun 9 |
Şehirlere tıkıldık, elimizden çok şeyler alındı, belki gönüllü olarak vazgeçtiğimiz şeyler de oldu...

Yaz geldi. Çıplak ayakla toprağa basmanın yararlarını biliyoruz. Şehirlere tıkıldık kaldık diye toprağa ayak yalın basmaktan çekinmeyelim. Alın çocuklarınızı da yanınıza doğru en yakın oyun parkına. Çıkarın ayaklarınızda ne varsa, yarım saat gezinin. (Yüz yıl önce %90'ımız köylerde, dağlarda, yaylalarda yaşıyorduk, ayıp mayıp olmaz çekinmeyin).

İnsan doğası uzun süre kapalı yerlerde oturmayı kaldırmıyor. Aldığımız kiloları veremiyoruz işte. Sabahları yürüyüş yapmayı da deneyelim bir, belki hoşumuza gider devam ederiz belli mi olur.

Teflon kaplar: İşkillendim ve yıllar önce çöpe attım.
Plastik mutfak eşyaları: Aman ha ihmale gelmez. Verniksiz tahta kepçe ve zımbırtıları kullanın ne olur.

Almanya'dan: http://barfusspark.info/aktionen/freiheit/index.htm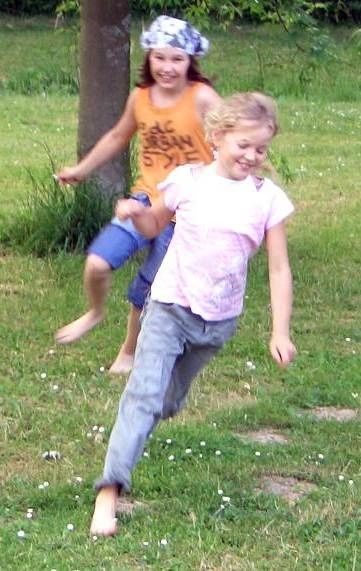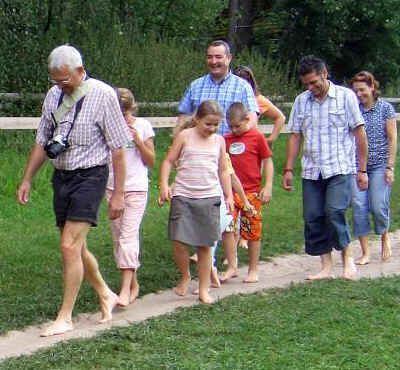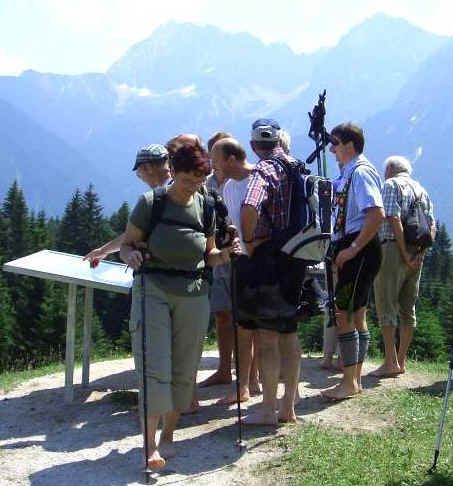 [Edited at 2017-06-09 13:02 GMT]
| | |
| --- | --- |
| 10 Easy Ways to Eat More Fruits and Vegetables | Jun 9 |
Bunu bu saatte çeviremeyecegim ama Consumer Reports websitesinde simdi bu makaleyi buldum. Aynen kopyaliyorum çünkü konumuza uygun güzel ipuçlari var.

It doesn't have to be difficult—or boring—to put more in your diet.
By Janet Lee
Last updated: June 04, 2017

You often hear that you should be eating five to nine servings of fruits and vegetables a day, but just 22 percent of Americans do. Why is it so difficult? In part because keeping track of fruit and vegetable servings has turned something that should be enjoyable into a chore.

Is the salad you had at dinner one or two servings? (Depends on how big it was.) Does the lettuce and tomato on your turkey sandwich count? (Yes.)

It's much easier to remember that every time you eat—whether it's a meal or a snack—at least one fruit or vegetable should be on the menu. 

"The nutrients, protective effects, and satiety that we get from fruits and vegetables are unparalleled," says Sandra Procter, Ph.D., R.D., an assistant professor in the department of food, nutrition, dietetics, and health at Kansas State University in Manhattan, Kansas. "There are so many benefits, but people just don't get enough of them."
They are packed with antioxidant nutrients that help repair cell damage and fiber, and they're low in calories. Research shows that a fruit- and vegetable-rich diet reduces the risk of heart disease and some cancers.

Ideally, fruits or vegetables should take up half of your plate. If you're opting for fruit, choose fresh or unsweetened frozen rather than canned fruit in syrup or juice, which has more sugar.

For vegetables, there's a renewed emphasis on choosing those that are dark green, orange, or red. These bright colors are the result of powerful disease-fighting phytochemicals.

Legumes, such as kidney beans and lentils, count as both a vegetable and as a source of protein.

How to Work Them In

1. Eat fruits and vegetables for snacks, and have fruit for dessert.

2. Roast your vegetables. This brings out their natural sugars, and the sweeter flavor may appeal to you if you're someone who doesn't love them.

3. Toss veggies into grain or pasta dishes (or substitute spaghetti squash for noodles), soups, and omelets.

4. Don't forget frozen. Frozen fruits and vegetables are just as nutritious as fresh and are often more convenient.

5. Replace potatoes with colorful vegetables when you're serving meat or poultry.

6. Make smoothies with greens, berries, and avocado or Greek yogurt for a little creaminess. (See our ratings for blenders.)

7. Add veggies to sandwiches—lettuce and tomatoes, yes, but also avocado, bell or hot peppers, cucumbers, mushrooms, radishes, and more. Or consider making veggies such as eggplant or portobello mushrooms the star of your sandwich.

8. Make lettuce wraps. Instead of using bread, a wrap, or a tortilla, put your fillings in lettuce leaves. Bibb (Boston) or romaine lettuce works well.

9. Include fruits such as lemons, mangoes, oranges, or berries in savory dishes. They create a brightness that balances some of the heavier flavors.

10. Hit a farmers market. You'll find different varieties and types of produce to try, and the growers often have interesting suggestions for preparing them.
| | | |
| --- | --- | --- |
| | | |
| | |
| --- | --- |
| Weird Foods Worth Trying | Jun 9 |
Iste bir tane Consumer Reports makalesi daha.

The nutritional and taste lowdown on six trendy foods
By Julia Calderone and Trisha Calvo
June 01, 2017

In recent years, supermarket offerings have expanded, and even mainstream stores are now carrying what many people would consider weird foods. Some are being promoted for their health benefits. Which ones actually can help and which ones are just the latest attempt to get you to open up your wallet? Our nutrition experts take a close look at six of the most popular.

Birch Water

You've probably seen bottles of coconut water, the mildly sweet liquid inside coconuts. But what about birch, cactus, or cucumber water?

Birch water is the sap of a birch tree. Some products mix in flavorings like nettle or rosehip (shown above) with the sap; others add water and fruit juices. Cactus and cucumber varieties are just flavored water.

These products, sometimes promoted as natural hydrators that are rich in antioxidants, electrolytes, and nutrients, may also carry promises to reduce inflammation and detoxify.

How weird is it? A little. Plant and tree waters are fairly new to the U.S. market. Cucumber water is just water with flavors added, and there's nothing new about that.

How healthy is it? Plant waters are usually lower in calories than typical sports drinks, having 25 to 30 calories in 8 ounces compared with 56 for Gatorade. Many have no sweeteners or only the sugars naturally present in the plant, but some have small amounts of added sugars. Still, Consumer Reports nutritionists advise sticking with the most authentic beverage of all: water.

"Few people exercise so vigorously that they need to replenish electrolytes," says Amy Keating, R.D., a CR dietitian. "And these specialty waters can be pricey." We paid almost $3 for 10 ounces of birch water and $2.50 for 12 ounces of cucumber-lime water. Cactus water sells for slightly more than $3 for 16.9 ounces on Amazon.

As for the claimed nutrition benefits of other plant waters, if you want to add more nutrients and antioxidants to your diet, CR recommends eating vegetables or fruit instead of sipping juice. You'll get the additional benefit of fiber, which aids digestion.

How does it taste? When testing plant waters in the past, we have found that the flavor of the plant came through, but just slightly. Many plant waters are flavored with other ingredients like fruit or herbs, which can change the taste.

Jackfruit

Love the health benefits of a plant-based diet but still crave old favorites like succulent pulled-pork sandwiches? Your new favorite meat substitute may come in a surprising package: young, green jackfruit. Before it's ripe, this Southeast Asian fruit has a texture that's similar to shredded meat. It's been marketed as everything from the next great vegan meat alternative to a sustainable support for farming economies.

How weird is it? Pretty weird. The bumpy green fruit, which can grow up to 100 pounds, is an everyday food in subtropical regions such as India and Indonesia, where it's eaten unripe in savory dishes like curries or ripe as a fresh fruit. But in North America, it's still pretty unusual.

You'll find jackfruit in some Asian and natural-food markets. The whole large fresh fruit and often smaller, plastic-wrapped sections will be near other tropical fruits in the produce section. Packaged jackfruit may be in the meat-substitute area (near the tofu) or in the canned fruit and vegetable sections.

How healthy is it? Unlike other meat substitutes such as seitan or tofu, jackfruit isn't high in protein, supplying just 2 grams per half-cup. "Most people get more than enough protein in their diets, but if you don't eat any animal products, jackfruit won't help you meet your protein needs," says Maxine Siegel, R.D., who heads CR's food-testing lab.

Packaged products of jackfruit that have added flavorings often include sugars and sodium. Still, swapping jackfruit for the pulled pork in your favorite dish will save you at least 100 calories and 4.5 grams of fat (of which about half is saturated fat) per 3-ounce serving.

How does it taste? Plain young green jackfruit has a starchy texture and a fairly mild flavor. The spices in one of the flavored frozen dishes we tested tended to overwhelm the fruit itself. "Texture is a big factor here," says Claudia Gallo, a chef and food tester at CR. "The pieces and chunks broke apart into shreds reminiscent of very soft pulled meat. The vegans on our panel were satisfied, but meat eaters didn't think it could hold a candle to real meat."

Purple Asparagus

Purple asparagus—and other purple veggies and grains—have gotten a lot of press and shelf space in recent years. But these varieties aren't new. Until the 17th century, when the Dutch introduced orange pigment to carrots in celebration of the Dutch royal family, many carrots were purple. And contemporary records show that purple potatoes were hot sellers in 18th-century Parisian markets.

Now produce purveyors and marketers are encouraging American shoppers to discover again the power of purple, and the campaign seems to be working. Whole Foods listed purple produce as one of their top food trends for 2017.
How weird is it? Not that much. These varieties of asparagus, carrots, cauliflower, grains, potatoes, and more have been brightening up market shelves for several years.

How healthy is it? "Purple vegetables get their color from anthocyanins, a naturally occurring antioxidant that has been linked to a lower risk of heart disease and some cancers," Siegel says. But check labels on packaged foods carefully. "Cereal, chips, or other packaged products may have just as many calories, sugars, and sodium as the less colorful options," she says.

How does it taste? Purple asparagus tastes like, well, asparagus. "There isn't a discernible difference between the taste of purple produce and the standard-colored varieties," Keating says.

Cricket Flour

In the U.S., finding bug body parts in your meal is usually cause for spitting out your food in disgust, and maybe even filing a lawsuit. But there may be good reasons to actually want bug bits in your food.

Cricket flour, which is being used to make snack bars, brownie mixes, chips, and other foods, is seen as an environmentally efficient way of getting more protein in your diet.

But the cricket products showing up on store shelves in the U.S. don't contain insects that were rounded up in the wild. These critters were raised on domestic cricket farms, then dried or roasted and milled into a fine flour.

How weird is it? That depends on your perspective. "Crickets and other insects are an excellent and common source of protein in parts of the world, from South America to Africa to New Zealand," says Marvin M. Lipman, M.D., Consumer Reports' chief medical adviser. One reason is that regions with warm climates year-round have insects always readily available.

How healthy is it? "The cricket-flour protein bars we tested do have a high protein content, but they can also be high in calories," Siegel says. "Some had as many as 300 calories, which is really like two snacks."

"A big health benefit to cricket-flour products may be to the planet, in that they're a sustainable protein source," she adds. "Insects don't require much land or water, certainly much less than cattle, for example."

If you want the extra protein without the added calories, look for plain cricket flour. You can use it as a substitute for some of the regular flour in baked goods.

How does it taste? "You can't taste the cricket flour in the bars we tried," Siegel says. As for the bars themselves, they were chewy and mostly tasted like dried fruits and nuts, and some had other spices and flavors added. Overall, our tasters said that these protein snacks were just okay.

Veggie Burgers

If it looks, cooks, and even "bleeds" like red meat, is it still a veggie burger? Some newcomers to the veggie-burger scene hope to make consumers do a dinnertime double take. These new products combine plant-based proteins with other ingredients to create a rich mouth feel and meatlike taste and color.

How weird is it? Pretty weird. This new breed of veggie burger comes "raw," like real meat. One product is actually sold in patties in the meat department, right next to the ground beef.

How healthy is it? CR's nutrition team tested two new "meaty" veggie burgers. The Beyond Burger, available at select Whole Foods stores around the U.S., is similar calorie-wise to a same-size burger made from 80 percent lean ground beef, but it has less protein and a third less saturated fat. The Impossible Burger, on the menu at a few restaurants in New York, Las Vegas, Los Angeles, and the San Francisco Bay Area, has about the same number of calories and amount of protein as a similar-size 80 percent lean beef burger but is higher in saturated fats. "The sodium content for both is on the high side," Keating says.

How does it taste? Our testers tried both burgers at company-hosted events introducing the new products. Both came closer to real beef in flavor and texture than any other veggie burger we've tasted at Consumer Reports, though neither one quite measured up to ground beef in flavor. Still, "on a bun with toppings like lettuce, tomato, cheese, a Thousand Island-style sauce, and pickles—which is the way I was served the Impossible Burger—you might be hard-pressed to say these weren't beef burgers," Gallo says.

Kefir

Like yogurt, kefir (most often pronounced "kuh-FEER" or "KEE-fur") is a fermented milk product with a tangy, somewhat sharp flavor. Both are riding the bandwagon of the fermented-food trend that's been going strong for the past several years. That's probably because of emerging research about the role the microbiome—the ecosystem of good bacteria that resides in your gut—plays in your overall health.

How weird is it? Only a little. Kefir has been enjoyed by Europeans for centuries, but yogurt is far more familiar to mainstream U.S. shoppers, and more popular. You'll find kefir near the yogurt in the dairy section of many grocery stores. The traditional drinkable version is sold in bottles; newer, thickened versions come in yogurt-style cups. You can drink or eat plain or flavored kefir on its own, add it to fruit or cereal, or mix it into homemade smoothies for a protein and probiotic boost.

How healthy is it? Kefir and other fermented foods, including yogurt, sauerkraut, tempeh (a fermented soy product), kimchi (a traditional Korean dish of salted and fermented vegetables, often cabbage), and kombucha (an effervescent fermented tea) are rich sources of probiotics. They're associated with a healthy microbiome and a number of other health benefits, such as weight loss and improved digestion and immunity. Kefir has about twice as many probiotics as yogurt, according to one manufacturer. But some kefir products are high in fat, and flavored versions may have added sugar, so be sure to check the label before you buy. Like yogurt, kefir is only as healthy as the ingredients it contains.

How does it taste? Plain kefir tastes similar to plain yogurt, with a slightly tarter flavor and a thinner consistency. Flavored versions are widely available, and the sweetness of the fruit or other flavoring tends to balance kefir's natural sourness.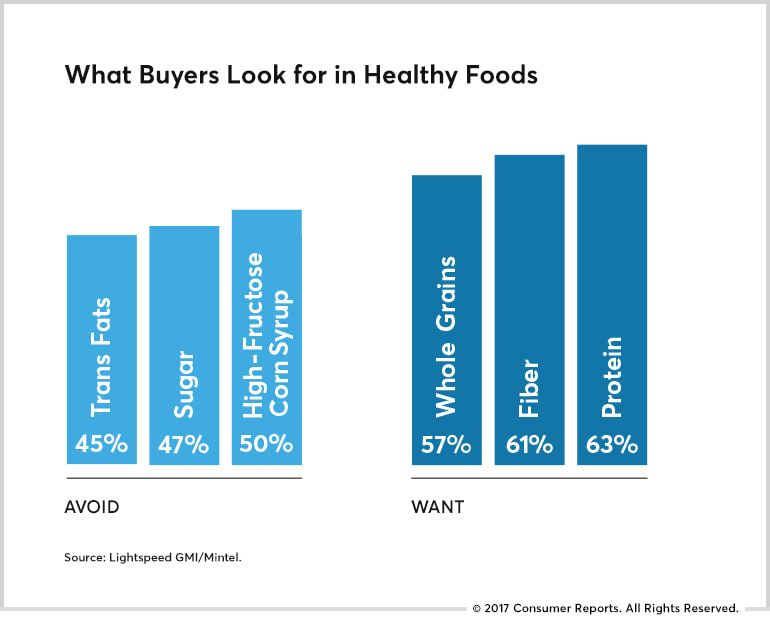 [Edited at 2017-06-09 21:11 GMT]
| | | |
| --- | --- | --- |
| | | |
Nizamettin Yigit

Turkey
Local time:

16:41


Dutch to Turkish
+ ...

| | |
| --- | --- |
| Kiraza karşı hassasiyet | Aug 12 |
Değerli dostlar,

Güzel yiyeceklerden biri kiraz nadiren de olsa alerjen olabiliyor. Alerjisi olanlar veya hassasiyeti olanlar dikkatle tüketelim.
Sağlıcakla kalın.

Nizamettin Yigit




Adnan Özdemir wrote:

Kiraz tarımını çok iyi bildiğimi sanıyorum (artık üretici değilim, köyden gönderirlerse sevinirim). Erkencil, geçcil, yükselti farkına göre Ağustos ayına kadar rahatça taze kiraz yiyebilirsiniz.

İlaçlama (neredeyse) gerektirmez, bu nedenle ilaç kalıntısı olmaz kirazda. Saplarını bile değerlendirebilirsiniz... Malumatfuruşluk yapmayayım, nete de bakabilirsiniz...

[Edited at 2017-06-08 17:48 GMT]
To report site rules violations or get help, contact a site moderator:
You can also contact site staff by
submitting a support request »
Gıda güvenliği, İşlenmiş gıdalar, Doğal gıdalar, Ne yiyelim ne içelim...
memoQ translator pro
Kilgray's memoQ is the world's fastest developing integrated localization & translation environment rendering you more productive and efficient.

With our advanced file filters, unlimited language and advanced file support, memoQ translator pro has been designed for translators and reviewers who work on their own, with other translators or in team-based translation projects.

More info »
WordFinder
The words you want Anywhere, Anytime

WordFinder is the market's fastest and easiest way of finding the right word, term, translation or synonym in one or more dictionaries. In our assortment you can choose among more than 120 dictionaries in 15 languages from leading publishers.

More info »