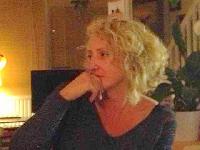 Member since Oct '10
Juliet Attwater
Prompt professional perfectionist.



Pulborough, West Sussex, United Kingdom

Local time:

08:16 GMT (GMT+0)




Native in

: English (Variant: British)

Feedback from
clients and colleagues
on Willingness to Work Again

3

positive reviews

(1 unidentified)


Your feedback
Oct 21, 2017

(

posted via

ProZ.com): Just finished a PhD thesis on the political climate in Mozambique, and am now working on a Master's dissertation on Ethics in Wittgenstein's philosophy.
...more »
---
Freelance translator and/or interpreter
This person has a SecurePRO™ card. Because this person is not a ProZ.com Plus subscriber, to view his or her SecurePRO™ card you must be a ProZ.com Business member or Plus subscriber.

This person is not affiliated with any business or Blue Board record at ProZ.com.
Translation, Editing/proofreading, MT post-editing, Transcription
Specializes in:

Poetry & Literature

Art, Arts & Crafts, Painting

General / Conversation / Greetings / Letters

Music

Cooking / Culinary
Philosophy

Cinema, Film, TV, Drama

Marketing / Market Research

Education / Pedagogy

Advertising / Public Relations
More
PRO-level points: 36, Questions answered: 52
Wire transfer, Money order, PayPal | Send a payment via ProZ*Pay
Sample translations submitted: 2
Portuguese to English: ESCOLARIZAÇÃO DA INFÂNCIA E CONSTRUÇÃO DA CIDADANIA: AVANÇOS E TENSÕES NO PERCURSO HISTÓRICO BRASILEIRO (1870/1930)
General field: Social Sciences
Detailed field: Education / Pedagogy
Source text - Portuguese
O processo de escolarização das novas gerações no Brasil só pode ser apreendido no interior das tensões que marcaram a constituição e consolidação de um país independente, definido por uma unidade geográfica, lingüística e histórica, para o qual a difusão da educação elementar constituía peça fundamental. País este que ao longo do século XIX caminhou de uma colônia portuguesa, até 1808, transformando-se então na sede do Império luso, com a transferência da Corte lusitana para o Rio de Janeiro, até 1822 quando a Independência instaura um Estado monárquico e ainda escravocrata, desembocando em 1888 num pais de cidadãos livres e, finalmente, em 1899, numa nação republicana.
Posteriormente, esta ordem seria novamente rompida com o fim do regime democrático, a partir da chamada Revolução de 1930, que instauraria uma novo ordenamento político. Assim é que o período que caracteriza a expansão da instrução elementar em grande parte dos países ocidentais no Brasil deu-se no decorrer do período de decadência do regime imperial, seguido da instauração, consolidação, fragilização e conseqüente ruptura do regime republicano democrático.
Entender o processo de escolarização remete-nos, portanto, diretamente à compreensão da constituição e desintegração da chamada Primeira República no pais e suas vicissitudes. Por um lado, como destaca Lessa( 2003) trata-se do mais longo período de estabilidade política da história republicana(41 anos) . Por outro, como chama atenção Carvalho: " foi o apogeu do sistema oligárquico, quando a República mais se distanciou da democracia"(2003,p.97) Destaca-se um regime com uma democracia formal, mas profundamente refratário à extensão da cidadania à população.
Em termos sociais, configurou-se uma sociedade constituída por uma população significativamente heterogênea em sua composição étnico–racial , bem como um complexo tecido social marcado por estratificação e desigualdade. Em termos culturais, pelo precário acesso à cultura escrita, em que até o final do século XIX, cerca de 85% da população era constituída por analfabetos (Carvalho, 2003). Apenas em 1960 o índice de alfabetizados superaria o da população iletrada( respectivamente 54,3% e 46,7%) . No interior deste processo, a escola afirmou-se tanto como locus cultural de superação das profundas desigualdades sócio- econômicas, como de legitimação das diferenças . [...]

Translation - English
In Brazil the process of educating the next generations can only be understood in the context of the tensions that marked the constitution and consolidation of an independent country, one defined as a geographical, linguistic and historical unit, in which the spread of elementary education played a fundamental role. Over the nineteenth century the country underwent huge transformation. From a Portuguese colony it became the seat of the Lusophone Empire in 1808, when the Portuguese court moved to Rio de Janeiro, then found independence – in the guise of a slavocratic state monarchy – in 1822. It became a free country in 1888 and finally a republican nation in 1899.
Later, this order was again disrupted, and democracy ended with the Revolution of 1930, which heralded a new political order. Thus, the period that witnessed the growth of elementary education in most Western countries, saw in Brazil imperial decadence, followed by the installation, consolidation, decay and consequent rupture of the democratic republican regime.
To understand the process of education we must try to understand the constitution and disintegration of what is known as the Primeira República [the first republic] and its consequences. On one hand, as Lessa (2003) points out, it was the longest period of political stability in the history of the republic (41 years). On the other hand, according to Carvalho, "it was the peak of the oligarchic system, when the Republic was furthest from democracy" (2003:97). This highlighted a regime with a democracy that was formal, but deeply indifferent to towards the general population.
In social terms, society was made up of a significantly heterogeneous population in its ethno-racial , composition, creating a complex social fabric marked by hierarchy and inequality. In cultural terms, the precarious access to written culture meant that until the end of the 19th century around 85% of the population were illiterate (Carvalho, 2003). Only in 1960 did the literate population surpass the number of illiterate (respectively 54.3% and 46.7%) . Through this process, schools also became cultural centres to help overcome the deep socio-economic inequality and to try to legitimize the differences. [...]

Portuguese to English: Saraiva, Roberta (org): Calder in Brazil: the tale of a friendship, São Paulo: CosacNaify http://editora.cosacnaify.com.br/ObraSinopse/10948/Calder-in-Brazil-The-Tale-of-the-Friendship.aspx
General field: Art/Literary
Detailed field: Art, Arts & Crafts, Painting
Source text - Portuguese
"Sandy, o artesão"
Fernando Sabino

São mais de duas horas de Nova York até lá. O itinerário é complicado: meia dúzia de estradas, decrescentes em importância, duas pontes e muitas cidadezinhas de permeio. A vontade de tomar um café nos fará parar no drugstore em frente à vivenda de uma Mister Douglas G. Burro. Esse estabelecimento, entretanto, ignora a nossa brasileira necessidade de café e quaisquer outras. Pois então que para tanto a estrada mesma nos baste. E continuamos.
Novo drugstore mais além, onde fazemos um suprimento de balas para distrair a fome das crianças. Elas já não se contentam com a nossa paternal e bucólica euforia de ir apontado ao longo da estrada: "Olha, olha ali! Aquilo é um cavalinho. Viu quanta galinha branca, minha filha? Vamos passar agora perto de uma vaquinha, repare bem". A filha de meu amigo está reclamando coisas mais concretas. A minha respondeu, quando perguntei se tinha visto o cachorrinho latindo para carro: "Vi. E que tem isso?". De qualquer maneira visitar Sandy e não levar crianças seria um contra-senso.
Estamos agora em Rhode Island, de onde as famosas galinhas Rodes. Em pouco teremos de galgar a colina, tomando a primeira estrada à esquerda. Avistamos finalmente uma grande casa de madeira e atrás o estúdio, maior ainda. Aqui, onde o asfalto não ousa chegar, é a morada de Sandy, o artesão.
Sandy, o urso manso que vive entre montanhas, se chama na vida civil Alexander Calder, é escultor, e sua obra é sem dúvida a mais importante da arte plástica americana. Dizem que ele vive aqui inteiramente por acaso, e que só mesmo a guerra o arrancaria do convívio de Matisse, Chagall ou Picasso em Paris. Não acredito: imagino que na França ele acabaria indo viver num lugarejo qualquer, com viagens a Paris de mês em mês. Custo a imaginá-lo de colarinho e gravata, dirigindo boutades aos literatos e galanteios às senhoras dos literatos. Calder não usa gravata senão raramente, quando uma exposição no Museu de Arte Moderna o apanha pelo pescoço, e ainda assim o botão do colarinho foi feito por ele próprio. Se usasse bigodes, ele na certa seriam nietzschianos, na imposição enérgica de uma rude filosofia. Suas mãos são fortes e grossas, e embora executem às vezes delicados trabalhos de joalheiro, vê-se bem que tanto pintaram os quadros que ele nos mostra como as paredes da casa. O que não impede, porém, que no seu estúdio um piano empoeirado, no meio da mais patética confusão de ferros, telas, ferramentas e pedaços de arame, seja para ele a fonte de inspiração da música que sua escultura procura exprimir.
Lá está ele, ao lado da casa, acenando alegremente para nós. Não somos os primeiros brasileiros a pisar estas plagas. Com muito mais propriedade poderá talvez Mário Pedrosa, no Brasil, fazer uma descrição completa do jardim, da casa entre macieiras, da garagem com um carro de modelo tão antigo que mais parece um galinheiro e onde aliás as galinhas possivelmente dormem durante a noite. Desta vez é outro brasileiro, o arquiteto Henrique Mindlin, que nos trouxe a Calder com segura familiaridade. Para os amigos ele é mesmo Sandy, o nome que sugerem os seus cabelos cor de areia e sua alma de menino.
A despeito da ferocidade afinal desapontada do seu cachorro, preso numa coleira que ele mesmo fez, somos levados diretamente e sem cerimônia para a cozinha, onde a mulher e as duas filhas preparam a refeição. Em tudo nesta cozinha andou a mão de Calder, menos na parte propriamente culinária em que, segundo se vê, ele não ousa se intrometer. Mas a mesa foi ele quem fez, o cabo das colheres foi ele que moldou e até mesmo na bateria de panelas, nove em dez são obra sua.
Calder é nas horas vagas marceneiro, ferreiro, tanoeiro, ourives e, nas mais vagas ainda, jardineiro. Ao longo das amplas janelas da cozinha se alinham vasos de plantas floridas, que nos cumprimentam alegremente agitadas pelo vento.
Colecionador: a um canto, ainda na cozinha, se ajuntam os mais estranhos objetos de escultura popular de todas as partes do mundo. A cabrinha de barro, mexicana, juraríamos ter vindo do Recife.
Ao pé da lareira, onde a madeira vai-se queimando lentamente num cheiro bom de resina, um gato se espreguiça mornamente. Na parede o enorme peixe de arame, com cacos de garrafa e tampas de cerveja a título de escama, emite reflexos de sol, completando entre flores e panelas a alegria da cozinha.
A que distância estamos da moderna kitchenette americana, que se oculta como um armário num canto da parede! A dinâmica, padronizada, mecanizada e enlatada vida em conserva dos americanos é responsável por essa monstruosa atrofia em todo o mundo da mais nobre das instituições domésticas. Aqui nesta ampla cozinha, entretanto, parte mais importante da casa, onde a família se reúne, nem uma só lata de conserva entrou que não fosse para, vazia, ser aproveitada pelo dono na confecção de uma caçarola. Os longos bancos de madeira tosca e o chão de tijolo estão dizendo que acabamos de penetrar em plena Idade Média. Sobre a mesa, ao lado de uma de suas esculturas móveis que o vento balança suavemente, se enfileiram os potes de doce em calda, feitos pela sua mulher – sobremesa para mais de um mês. Anda no ar um cheiro de pão fresco a anunciar que do grande fogão a lenha mais uma fornada se vai retirar. A família Calder dispensa também a eficiência americana de qualquer consórcio de padarias.
Mas forçoso é que passemos à sala, ao menos para ver. Aqui também há uma lareira e o mesmo cheiro de resina. De uma lata de banha, Calder fez um abat-jour. Cada cinzeiro representa meia hora de trabalho seu. Duas cadeiras baixas parecem feitas de tábua de barril. Banquinhos de pele, como tambores africanos, uma mesinha de metal de linhas sóbrias – de tudo isso Calder só mesmo não fez ele próprio a vitrola, os livros, a pele de boi malhada sobre o sofá e o quadro de Miró na parede da frente. Mas fez o porta-discos, a estante, ilustrou aquele Coleridge, e quem dirá que os desenhos nesta escrivaninha não foi ele quem talhou? Sobre a cadeira, no cesto de vime trançado por ele, descansam entre novelos as coloridas meias de lã por terminar, com que toda a família enfrenta o inverno, enquanto aquela que estava tricotando parou um pouco para cuidar do almoço.
Por falar nisso, chegada é a hora de almoçar.
O almoço é serviço ao ar livre, numa pérgola selvagem escavada no monte, a que as urzes brotando das pedras dão vagamente um ar mexicano. Aqui, a lareira parece servir também para fazer churrasco e é encimada por uma caveira de boi. A comida, excelente tempero, é servida em pratos de barro. A água vem de uma cisterna a poucos passos, e se duvidar muito acabo descobrindo que o vinho, plebeu mas delicioso, servido num imenso jarro, também foi feito aqui. Se a tanto permitisse a fiscalização do imposto de produção e consumo.
Há uma engenhoca de madeira e arame para prender guardanapos, com que o menino Sandy, furtando o tempo do escultor Calder, muito deve ter-se divertido. As invenções são relativamente poucas. A da porta da cozinha, com barbantes, roldanas e pedaços de pau, só fui entender depois do almoço, quando tive de utilizá-la: quem ali pisasse, do lado de fora, carregando os pratos, abriria a porta automaticamente.
Depois de muita maça, pêssego e uvas, colhidos pouco antes a vinte metros, vamos finalmente visitar o estúdio. A situação do estúdio, com suas paredes de vidro, encravado ao pé do morro que ladeia a casa, nos proporciona a sensação de chegarmos a ele caminhando na altura do telhado. Do outro lado ele se abre para a colina.
Impossível falar no que existe dentro deste estúdio, em cores, formas, movimento, vibração e equilíbrio. A luz o invade por todos os lados, denunciando a poeira do ar, numa festa de claridade. Quem nunca viu um móbile de Calder jamais poderia imaginar sequer o que são centenas de móbiles de todos os tamanhos, oscilantes do teto, irrompendo de cada canto como cactos arrepiados, se acomodando ao vidro das paredes com a transparência que sugerem, recompondo bizarras harmonias ao redor do velho piano, graduando ritmos de vento no metal de seus alegres retinidos, acordando na matéria a poesia das coisas, que preside ao momento em suspenso com o equilíbrio de sua beleza estática, emoliente, humanizada. Assim é a escultura de Calder para mim. Um mundo matinal que se destaca do nosso podre mundo de cavilações noturnas e desencontradas ambições, que mergulha fundo na esquecida pureza dos brinquedos de infância. Um mundo que faz minha filha de dois anos perguntar, extasiada, à vista do estúdio, se estamos na casa de Papai Noel.
E Papai Noel, com sua camisa grossa, rosto crestado de sol, abre todas as janelas, deixa o vento entrar largamente e se divertir com seus brinquedos. Brinquedo sério em que o homem sem saber se indaga perplexo, desdobrando-se em novas formas de criação, tentando um retorno a Deus. Vida que a cidade não corrompe, obra que o convívio ganancioso dos homens não chega a contaminar. Parado junto à porta, ele parece estar feliz, espiando a alegria desatinada das crianças que tudo querem pegar, mexer, levar consigo, ou o nosso prazer estético de adultos. Mas em verdade está alheio a tudo e só procura captar no movimento de suas composições e nas cores de seus quadros a surpreendente mensagem do mundo que ele próprio inventou.

Translation - English
"Sandy the craftsman"
Fernando Sabino

It takes over two hours to get there from New York. The route is complicated: half a dozen roads, decreasing in importance, two bridges and numerous small towns on the way. The urge for a coffee leads us to stop at a drugstore in front of the abode of a Mr. Douglas G. Burro. However, this establishment does not provide for our Brazilian need for coffee and other refreshments, so for the moment the road will have to suffice and we go on.
At another drugstore further along, we stock up on candy to sidetrack the children's' hunger pangs. They are no longer pacified by our paternal and bucolic euphoria as we point out things along the way: "Look! Look over there! There's a little horsey. Oh darling, have you ever seen so many white chickens? We're going past a little cow, look over there!" My friend's daughter is complaining of more material things and when I asked my own if she had seen the puppy dog barking at the car, she replied, "Yes. So what?" Whatever the case, it wouldn't have made any sense to visit Sandy and not take the kids.
We're now in Rhode Island, where the famous Rhode Island Red chickens are from. Soon we'll have to go up the hill and take the first road on the left. Finally we see a large wooden house with an even larger studio behind it. This, where the tarmac has not yet reached, is where Sandy, the craftsman lives.
Sandy, the gentle bear who lives nestled between the mountains, is Alexander Calder to the public. He is a sculptor, and his work is without a doubt the most important in American art today. People say that he came to live here entirely by chance, and that it was only the war that tore him away from his life in Paris alongside the likes of Matisse, Chagall, and Picasso. I can't believe it: I imagine that in France he would have ended up living any old place and traveling to Paris every month or so. It is hard to imagine him in a collar and tie making witty comments to the literati and paying gallantries to their ladies. Calder only rarely wears a tie, when an exhibition at the Museum of Modern Art forces him to, and even then he himself makes his own top button. If he had a moustache, it would almost certainly be Nietzschian, in the strenuous imposition of a rough and ready philosophy. His hands are strong and wide, and although they are capable of making delicate jewelry, one can tell that they painted both the paintings that he shows us, and the walls of the house. This does not mean that the dusty piano in the center of his studio among the chaotic confusion of iron, screens, tools and pieces of wire, is not for him the source of the musical inspiration that his sculpture attempts to express.
There he is now by the house, happily waving at us. We are not the first Brazilians to set foot here. Mário Pedrosa in Brazil could probably much more efficiently give a complete description of the garden, of the house among the apple trees, and of the garage housing a car so old that it looks more like a chicken coop and where, quite possibly, the chickens sleep at night. This time however it is another Brazilian, the architect Henrique Mindlin, who has brought us with familiarity to visit Calder. To his friends he really is Sandy, a name that is fitting with his sandy colored hair and boyish spirit.
Due to the eventually frustrated ferocity of his dog, leashed in a collar that he himself made, we are unceremoniously taken straight to the kitchen where his wife and two daughters are preparing the meal. One can see Calder's touch everywhere in this kitchen, apart from in the actual cooking itself, with which he apparently does not dare to interfere. But it was he who made the table and molded the handles of the spoons; and even nine out of ten of the arsenal of pans are his work.
In his free time, Calder is a carpenter, smith, tanner, and jeweler, and in any hours still left over, a gardener. Vases of flowering plants are lined along the wide kitchen windows, and they greet us swaying happily in the wind.
He is also a collector; there is a corner in the kitchen where the strangest objects of popular sculpture from all over the world are gathered. We could have sworn that the Mexican clay goat was from Recife.
A cat stretches out luxuriously on the hearth of the fireplace where the wood slowly burns with a sweet smell of resin. On the wall an enormous wire fish with shards of glass and beer bottle tops as scales, throws back reflections from the sun, and with the flowers and pans it completes the happy atmosphere of the kitchen.
How far we are from the modern American kitchenette tucked away like a cupboard in the wall! It is the American dynamic, standardized, mechanized and canned life that is responsible for this monstrous atrophy of the domestic institution all over the world. Here however, not a single can has entered this spacious kitchen, the most important part of the house where the family comes together, unless empty, it is to be recycled by the owner in the creation of a casserole dish. The long rough wooden benches and brick floor give the impression we have returned to the middle ages. Sitting on the table next to one of his mobile sculptures gently rocking in the wind, is a line of jars of potted fruit made by his wife – dessert for more than a month. The smell of fresh bread wafts through the air announcing that there is another batch to be taken from the large wood-burning stove. The Calder family can apparently also do without the American convenience of bakery chains.
We should go on to the sitting room, at least to have a look. There is a fireplace here as well and the same smell of resin. Calder made the sidelight out of a can of lard. Each ashtray represents half an hour of his work. Two low chairs appear to be made from planks taken from barrels. Animal hide stools, like African drums, a metal side table with sober lines – out of all of these things the only ones that Calder did not make himself were the gramophone, the books, the cow hide covering the sofa and the painting by Miró on the front wall. But he did make the record case, the shelves, he illustrated the Coleridge, and who knows, perhaps he even did the drawings in this desk? Colorful socks for the whole family to face the winter in lie, waiting to be finished, between balls of wool in the wicker basket woven by him on the chair, while the person who was knitting them has taken a break to take care of the lunch.
Speaking of which, it is time for lunch.
Lunch is served in the open-air, under a natural pergola excavated from the hillside, and the rhododendrons growing from the rocks give a vaguely Mexican air. Here the fire doubles as a barbeque and is crested by a cow's skull. The excellently flavored food is served in pottery dishes. The water comes from a cistern a few steps away, and although it is hard to believe, I find out that the wine, simple but delicious, and served in a huge jug, was also made here. Who knows what the consumption and production taxmen would have to say about it.
There is a wood and wire gadget to hold the napkins, with which the Sandy the boy, stealing time from Calder the sculptor, must have had fun. The inventions are relatively few though. I only understood the one for the kitchen door, with its strings, pulleys and pieces of wood, after lunch when I had to use it myself: when someone carrying in the dishes from outside steps on it, the door opens automatically.
After lots of apples, peaches and grapes picked from not twenty yards away, we finally go to visit the studio. With its glass walls, its location at the foot of the hill that rises next to the house gives us the sensation that we arrived by walking in at the height of the roof. On the other side it opens onto the hill.
It is impossible to describe what there is in this studio in colors, shapes, movement, vibration and balance. Light fills it from every side, showing up the dust in the air in a celebration of luminosity. Those who have never seen one of Calder's mobiles will never be able to imagine what it is to see hundreds of them in all sizes swaying from the ceiling, invading every corner like prickly cactuses, blending with the glass of the walls with their suggestive transparency, recreating bizarre harmonies around the old piano, gradating wind rhythms in their happy metallic clanging, and awakening, in materiality, the poetry of things that presides over the frozen moment with its balance of static, emollient and humanized beauty. This is Calder's sculpture for me: a morning world removed from our rotten world of nocturnal nastiness and discordant ambitions, which delves deeply into the forgotten purity of childhood toys. A world which, on seeing the studio, led my two year old daughter to ask ecstatically if we were in Santa Claus' house.
And Santa, with his rough shirt and sun burnt face opens all the windows and lets the wind come in to play with his toys. They are serious toys that a man unconsciously and perplexedly questions, trying to discover new creative forms in the attempt to find a path back to God. Life uncorrupted by the city; work uncontaminated by men's greed. Standing still by the door he seems happy, gazing at the adults' aesthetic pleasure and the uninhibited joy of the children who are absorbed with touching, fiddling, taking home everything. But in reality he is separate from it all and is actually trying to capture in the movement of his compositions and in the colors of his paintings the surprising message of the world that he himself has invented.



More
PhD - Universidade Federal de Santa Catarina
Years of experience: 24. Registered at ProZ.com: Mar 2009. Became a member: Oct 2010.
Portuguese to English (University of Middlesex, verified)
Portuguese to English (PhD Brazil:UFSC, verified)

ITI
Adobe Acrobat, Microsoft Excel, Microsoft Office Pro, Microsoft Word, SDL Trados Studio 2014, Powerpoint, SDL TRADOS
http://www.orbitalingua.com
Training sessions attended
Juliet Attwater endorses ProZ.com's Professional Guidelines (v1.1).
Bio
I am a fully qualified member of the Institute of Translation and Interpreting (ITI) and a translator of Brazilian Portuguese to English with over 18 years experience. I have an extensive portfolio of translations (1.5 million words and counting) that includes published books on art and art criticism, children's literature, exhibition catalogues, as well as websites, advertising campaigns and academic articles in fields covering literature, poetry, anthropology, ergonomics, information science, pedagogy and cultural and educational history.
I have the imagination and the ability to think creatively to solve translational problems - be they factual or linguistic, and I have the intellectual curiosity and attention to detail that is necessary to produce and deliver high quality work to deadline.
Having spent nearly 17 years living and working in Brazil, and having completed my doctoral thesis entitled "Translating Brazilian Poetry: A Blueprint for a Dissenting Canon and Cross-Cultural Anthology", I returned to the UK 8 years ago, and continue to work as a freelance translator and for Translators without Borders on a voluntary basis.
I am a full time freelance translator, and while my average output is 3000 words per day,I am able to deliver up to 5000 words a day for urgent projects. I am also available to work over weekends and bank holidays, however, this may incur a small premium.
For a sample of my private clients, and for agencies I work for, please take a look at my website on www.orbitalngua.com.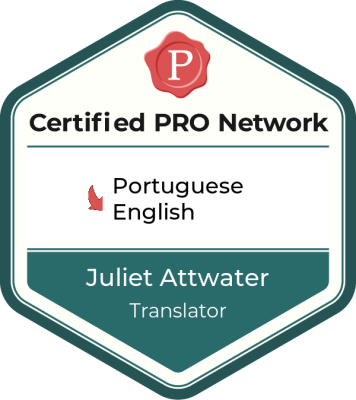 Keywords: Brazilian Portuguese, The Arts, Culture, Education, Social Sciences
Profile last updated
Dec 4, 2018