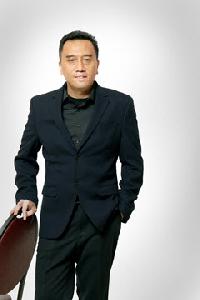 Member since Dec '05
Audio Greeting
Working languages:
English to Indonesian
Indonesian to English
English to Sundanese
Malay to English
German to Indonesian
Hikmat Gumilar
IT,Loc,Interpreter,Business,Marketing,HR



Tangerang, Banten, Indonesia

Local time:

12:15 WIB (GMT+7)



IT, Marketing, HR, Business, Legal, Interpreter
Freelance translator and/or interpreter,

Verified member
This person has a SecurePRO™ card. Because this person is not a ProZ.com Plus subscriber, to view his or her SecurePRO™ card you must be a ProZ.com Business member or Plus subscriber.

This person is listed as an employee of:
Translation, Interpreting, Editing/proofreading, Website localization, Software localization, Voiceover (dubbing), Subtitling, Desktop publishing
Specializes in:

Games / Video Games / Gaming / Casino

Business/Commerce (general)

IT (Information Technology)

Computers (general)

Computers: Software

Social Science, Sociology, Ethics, etc.

Finance (general)

Internet, e-Commerce

General / Conversation / Greetings / Letters
More
English to Indonesian - Standard rate: 0.12 USD per word / 15 USD per hour
Indonesian to English - Standard rate: 0.12 USD per word / 15 USD per hour
English to Sundanese - Standard rate: 0.12 USD per word / 15 USD per hour
Malay to English - Standard rate: 0.12 USD per word / 15 USD per hour
German to Indonesian - Standard rate: 0.10 EUR per word / 10 EUR per hour



More
USD
PRO-level points: 2740, Questions answered: 2329, Questions asked: 142
Send a payment via ProZ*Pay
Sample translations submitted: 5
Source text - English
All travel is now merely a means of moving a camera from place to place, all travellers are ruled by the all-powerful lens. Visitors old-fashioned enough to wish only to stand and look with their anachronistic eyes are shoved aside by the photographers, who take it for granted that while they do their ritual focusing, nothing else may move or cross their vision. Those peculiar souls without a camera must step aside for those more properly occupied, must wait while the rituals take place, and must bide their time while whole coaches stop and unleash upon the landscape the Instamatic God. And the populations of whole countries seeing themselves cannibalised, swallowed up, vacuumed into the black-ringed staring eye, wrench what they can from the cannibals. You want picture my house, my camel? You pay.

None of this would matter, perhaps, if anything worthwhile was being accomplished. If all the constant busyness and clicking produced, at its end, what had not existed before, images of beauty captured or truth told. But, sadly, this isn't so. The camera is simply graffiti made respectable.

The camera is the means by which we stamp ourselves on everything we see, under cover of recording the Wonders of the World already wonderfully
recorded by professionals and on sale at every corner bookshop and newsagent. But what use to show Aunt Maud, back home, postcards of the Tuscan landscape, since we are not in the picture to prove that we were there?

No stretch of rocks has verity unless I am within it. No monument exists
but for my wife, leaning against it. No temple is of interest without my face beside it, grinning. With my camera I appropriate everything beautiful, possess it, shrink it, domesticate it, and reproduce it on my blank sitting-room wall to prove to a selected audience of friends and family the one absolutely vital fact about these beauties: I saw them, I was there, I photographed them, and, ergo, they are.

from "Amateur Photography: the World as it isn't and our Fred" by Jill Tweedie in the Guardian
Translation - Indonesian
Dewasa ini wisata pelancongan tidaklah lebih dari sekedar cara memindahkan sebuah kamera dari satu tempat ke tempat lainnya, semua pelancong berada di bawah kendali lensa kamera yang benar-benar berkuasa. Pengunjung yang cukup ketinggalan jaman, yang hanya ingin berdiri dan memandang keindahan dengan mata kuno mereka didesak minggir oleh para fotografer, yang menganggap dengan sendirinya bahwa tidak boleh ada yang bergerak atau menghalangi pandangan mereka ketika mereka melakukan ritual mereka memfokuskan gambar. Manusia-manusia aneh tanpa kamera itu harus menyingkir kepada mereka yang lebih berbobot, harus menunggu ketika ritual ini berlangsung, dan harus menantikan giliran mereka ketika seluruh isi bis berhenti dan merelakan seluruh bentang alam kepada Sang Dewa Kodak Instamatic. Dan penduduk di seluruh penjuru dunia yang melihat diri mereka terkanibal, tertelan, tersedot oleh pesona lingkaran mata hitam kamera, kemudian memeras apapun yang dapat mereka peroleh dari para kanibal itu. Anda ingin foto rumahku, ontaku? Anda harus membayar.

Mungkin semua ini tidak ada artinya setelah semua kesibukan malar dan suara jepretan dapat menghasilkan sesuatu yang berharga, sesuatu yang belum pernah ada sebelumya yaitu terkamnya semua citra keindahan atau terungkapnya kebenaran. Namun sayangnya, bukan itu yang terjadi. Kamera hanyalah bagaikan coretan pada dinding yang diagung-agungkan.

Kamera adalah cara di mana kita menorehkan diri kita dalam semua hal yang kita lihat, dengan dalih untuk merekam Keajaiban Dunia yang sesungguhnya telah direkam dengan amat indahnya oleh para juru foto profesional dan dijual di toko-toko buku dan agen-agen koran di setiap pelosok. Namun apa gunanya memamerkan kepada Bibi Maud di rumah sana, sebuah kartu pos berisi foto bentang alam daerah Toskana kalau kita sendiri tidak ada dalam gambar itu sebagai bukti bahwa kita pernah ada di sana?

Tak ada kebenaran dalam rentang bebatuan kecuali aku ada di dalamnya. Tak ada monumen megah jika istriku tidak ada berdiri bersandar di sampingnya. Tak ada candi yang menarik perhatian jika wajahku yang menyeringai tidak ada di sisinya. Dengan kameraku, aku merampas semua yang indah, menguasainya, mengerdilkannya, menjinakkannya, dan membuat salinannya pada dinding ruang tamuku yang melompong untuk membuktikan kepada beberapa handai tolan dan keluarga yang menyaksikannya mengenai satu fakta mutlak yang amat penting mengenai keindahan ini: Adanya itu semua karena Aku melihatnya, Aku berada di sana, Aku mengambil gambarnya.

dari "Amateur Photography: the World as it isn't and our Fred" oleh Jill Tweedie dalam harian Guardian

| | | |
| --- | --- | --- |
| | English to Indonesian: 6th ProZ.com Translation Contest - Entry #4291 | In collaboration with Eddie R. Notowidigdo |

Source text - English
Eroticism has this in common with an addictive drug: that there is a coercive element to its pleasure with which part of us is in complicity, and part not. Thus ever since time began men have been trying to enjoy eroticism without being destroyed by it. Societies, religions can be defined in the way they deal with this conundrum. Polygamy, monogamy with repression, monogamy with affairs, monogamy with prostitutes, serial monogamy. Not to mention individual solutions of great ingenuity, or desperation: Victor Hugo with the door knocked through the wall of his office, to let in a girl each afternoon. Auden's flair for finding call-boys in every town. Picasso who simply refused when wife and mistress demanded he choose between them. Then there is always the hair-shirt of course. But perhaps the thing to remember when you wake up with a life full of fresh paint and tortuous complications is that eroticism wasn't invented for you, nor merely for the survival of the species perhaps, but for a divinity's entertainment. Nothing generates so many opportunities for titillation and schadenfreude as eroticism. Which is why it lies at the centre of so much narrative. How the gods thronged the balconies of heaven to see the consequences of Helen's betrayal! And your friends are watching too. Your antics have put the shine on many a late-night conversation.

On the borders between mythology and history, that wily survivor Odysseus was the first who learnt to trick the gods. And perhaps his smartest trick of all was that of lashing himself to the mast before the Sirens came in earshot. There are those of course who are happy to stand at the railings, even scan the horizon. Otherwise, choose your mast, find the ropes that suit you: sport, workaholism, celibacy with prayerbook and bell... But the kindest and toughest ropes of all are probably to be found in some suburban semi-detached with rowdy children and a woman who never allows the dust to settle for too long.



Translation - Indonesian
Ada beberapa persamaan antara erotisme dengan obat yang dapat mengakibatkan kecanduan: bahwa ada unsur paksaan dari kenikmatan di dalamnya dimana ada sebagian dari diri kita yang terlibat dan sebagian lainnya terlepas daripadanya. Oleh karena itulah sejak dahulu kala manusia telah mencoba untuk menikmati erotisme tanpa harus menjadi rusak karenanya. Masyarakat serta agama memiliki caranya sendiri dalam menggambarkan berbagai cara untuk menghadapi dilema seperti ini. Ada poligami, monogami dengan penindasan, monogami dengan perselingkuhan, monogami dengan PSK, monogami kawin cerai. Belum lagi cara manusia melakukan berbagai macam daya upaya dengan kecerdikan akal bulus atau keputusasaan mereka masing-masing ketika menghadapi hal ini: Penyair Victor Hugo yang menyelundupkan seorang wanita setiap sore melalui sebuah pintu khusus yang menembus dinding ruang kantornya. Keahlian penyair Auden untuk mencari PSK pria di setiap kota. Pelukis Picasso yang hanya menolak saat istri dan wanita simpanannya menuntut dirinya untuk memilih salah satu dari mereka. Namun tentu saja ada juga cara-cara lain yang menjengkelkan. Namun satu hal yang harus diingat ketika kita tersadar saat menghadapi kerumitan dan lika-liku kehidupan yang tidak pernah ada habisnya ini adalah bahwa erotisme bukanlah dibuat untuk manusia, erotisme mungkin bukan pula ada demi keberlangsungan daya tahan jenis tertentu, namun demi menghibur para dewa dewi. Tidak ada sesuatu hal yang dapat melahirkan begitu banyak gairah serta kegembiraan di atas penderitaan orang lain sebesar apa yang dapat dibuat oleh erotisme. Itulah sebabnya mengapa erotisme selalu menjadi pusat perhatian dalam berbagai riwayat dari masa ke masa. Bagaimana hiruk pikuknya gerombolan para dewa di balkon surga yang ingin melihat akibat dari pengkhianatan Helen dalam mitos Yunani! Dan teman-teman Anda pun sama tertariknya pada erotisme ini. Lelucon yang Anda buat tentang erotisme selalu menarik perhatian di setiap kesempatan berkumpul dan di saat bercakap-cakap di malam-malam panjang.

Di antara relung batas antara mitologi dan sejarah, hanyalah si penyintas pintar Odysseus yang pertama-tama belajar bagaimana memuslihati para dewa. Dan mungkin muslihat terpandai yang ia miliki adalah saat ia mengikat dirinya ke tiang kapal sebelum nyanyian penuh godaan Siren masuk ke dalam rentang pendengaran. Tentu saja ada juga yang cukup puas memandang erotisme dari dalam batas-batas tertentu, bahkan mencari aman dengan melihatnya dari kilasan kejauhan kaki langit. Jika tidak, pilihlah tiang kapal yang sesuai untuk dirimu bersandar, carilah pembebat yang cocok bagi dirimu: olah raga, kerja keras, tetap membujang dengan berpantang bersetubuh mendekatkan diri pada agama. Namun pengikat yang paling penuh kasih dan paling kokoh dari semuanya itu barangkali ada pada keluarga yang menghuni sebuah rumah kembar di pinggiran kota dengan semua kegaduhan suara anak-anak di dalamnya serta seorang istri yang tidak akan pernah membiarkan rumah menjadi kotor barang sedetik pun.

| | | |
| --- | --- | --- |
| | English to Indonesian: 1st Annual ProZ.com Translation Contest - Entry #7376 | In collaboration with Eddie R. Notowidigdo |

Source text - English
Heathrow Airport is one of the few places in England you can be sure of seeing a gun. These guns are carried by policemen in short-sleeved shirts and black flak-jackets, alert for terrorists about to blow up Tie-Rack. They are unlikely to confront me directly, but if they do I shall tell them the truth. I shall state my business. I'm planning to stop at Heathrow Airport until I see someone I know. (...)

Astonishingly, I wait for thirty-nine minutes and don't see one person I know. Not one, and no-one knows me. I'm as anonymous as the drivers with their universal name-cards (some surnames I know), except the drivers are better dressed. Since the kids, whatever I wear looks like pyjamas. Coats, shirts, T-shirts, jeans, suits; like slept-in pyjamas. (...)

I hear myself thinking about all the people I know who have let me down by not leaving early on a Tuesday morning for glamorous European destinations. My former colleagues from the insurance office must still be stuck at their desks, like I always said they would be, when I was stuck there too, wasting my time and unable to settle while Ally moved steadily onward, getting her PhD and her first research fellowship at Reading University, her first promotion.

Our more recent grown-up friends, who have serious jobs and who therefore I half expect to be seeing any moment now, tell me that home-making is a perfectly decent occupation for a man, courageous even, yes, manly to stay at home with the kids. These friends of ours are primarily Ally's friends. I don't seem to know anyone anymore, and away from the children and the overhead planes, hearing myself think, I hear the thoughts of a whinger. This is not what I had been hoping to hear.

I start crying, not grimacing or sobbing, just big silent tears rolling down my cheeks. I don't want anyone I know to see me crying, because I'm not the kind of person who cracks up at Heathrow airport some nothing Tuesday morning. I manage our house impeccably, like a business. It's a serious job. I have spreadsheets to monitor the hoover-bag situation and colour-coded print-outs about the ethical consequences of nappies. I am not myself this morning. I don't know who I am.
Translation - Indonesian
Bandara Heathrow adalah salah satu dari sedikit tempat di Inggris di mana kita pasti akan bisa melihat senjata. Senjata-senjata ini dibawa oleh beberapa polisi berkemeja lengan pendek dan rompi anti peluru berwarna hitam, untuk memperingatkan teroris yang akan meledakkan gerai Tie-Rack. Kecil kemungkinan polisi-polisi itu akan berhadapan denganku secara langsung, namun jika ini terjadi, aku akan mengatakan yang sebenarnya kepada mereka. Aku akan mengungkapkan maksudku. Aku berencana untuk berhenti di Bandara Heathrow sampai aku melihat orang yang aku kenal. (...)

Yang mengherankan, setelah tiga puluh sembilan menit menunggu, tak seorang pun yang aku kenal yang aku temui. Tidak ada satu batang hidung pun, dan tidak ada seorang pun yang mengenali aku. Aku sama tidak dikenalnya dengan para pengemudi dengan kartu nama mereka yang bentuknya tidak asing lagi (beberapa di antaranya berisi nama belakang yang aku kenal), bedanya dengan aku, para pengemudi ini berpakaian lebih baik dari diriku. Sejak aku kecil, aku tidak pernah berpakaian rapi, pakaian apa pun yang aku kenakan selalu terlihat kusut seperti piyama. Mantel, kemeja, kaus oblong, celana jin, jas, semuanya terlihat seperti piyama yang sudah dipakai selepas tidur. (...)

Kudengar suara batinku membayangkan semua orang yang aku kenal yang telah mengecewakanku dengan tidak pergi lebih awal di satu hari Selasa pagi untuk terbang ke beberapa kota indah di Eropa. Rekan-rekan dari kantor asuransi tempatku bekerja sebelumnya pastilah masih mengerjakan pekerjaan yang itu-itu juga, persis seperti yang pernah aku katakan bahwa mereka akan terus begitu, karena karierku juga mentok saat aku ada di situ, membuang-buang waktu dan tidak bisa memiliki hidup yang mapan sementara karier Ally terus naik secara perlahan namun pasti, meraih gelar PhD-nya dan mendapatkan beasiswa penelitiannya yang pertama di Universitas Reading yang menjadi awal dari kariernya yang terus meningkat.

Beberapa orang teman kami yang kami kenal setelah kami dewasa yang punya pekerjaan serius sehingga aku tidak sepenuhnya berharap bisa bertemu mereka saat ini mengatakan bahwa bekerja dari rumah merupakan pekerjaan yang benar-benar cocok untuk seorang pria, ya cukup berani malah, satu hal yang cukup jantan untuk tinggal di rumah bersama anak-anak. Teman-teman kami ini kebanyakan adalah teman-teman Ally. Aku merasa tak lagi mengenal siapa-siapa, dan terlepas dari suara anak-anak dan pesawat yang melintas di atas kepala, setelah mendengarkan semua yang aku pikirkan, aku merasa bahwa aku telah mendengarkan pemikiran-pemikiran seorang pengeluh kesah. Bukan pemikiran seperti ini yang ingin ku dengar.

Aku mulai menangis, bukan menangis dengan wajah kusut penuh kesedihan atau menangis tersedu-sedu, hanya isakan dalam yang hening yang meneteskan air mata di kedua pipiku. Aku tak mau orang yang aku kenal melihatku menangis, karena aku bukanlah tipe orang yang tanpa hujan atau angin tiba-tiba bisa meledak dalam derai air mata di bandara Heathrow di satu hari Selasa pagi. Aku mengelola rumah tanggaku tanpa cacat, sama seperti mengelola bisnis. Pekerjaan ini adalah pekerjaan serius. Aku punya tabel-tabel khusus untuk memantau kondisi mesin pengisap debu Hoover dan lembaran kertas berisi kode-kode warna tertentu yang berkaitan dengan konsekuensi etis yang terkait dengan popok bayi. Aku bukan diriku yang sebenarnya pagi ini. Aku tak kenal siapa diriku sebenarnya.


English to Indonesian: Advertising
Source text - English
Imagine this. A big computer firm calls up a number of software designers to present their ideas.

A bright young man, Bill Gates presents an original but untested concept for an operating system he has been tooling with. For some strange reason, he calls it 'Windows'.

Another college dropout, Steve Jobs presents a budding idea for another operating system that is also in its infancy.Weirder still, he calls it 'Apple'.

The exco at the big computer firm mulls over the ideas presented by the two and half a dozen other hopefuls just like them. Two weeks later, Bill, Steve and a few others receive a letter from the big computer firm. The firm thanked them for their presentations but sadly, they were unsuccessful in their bids.

Months later, the big computer firm rolls out a new product with a built-in operating system that has elements of 'Windows', 'Apple' and a few suspiciously familiar ideas. It proves to be a big hit.

Translation - Indonesian
Bayangkanlah. Sebuah perusahaan komputer terkemuka memanggil beberapa orang perancang perangkat lunak (software) untuk menyajikan ide-ide mereka.

Lalu seorang anak muda yang cerdas bernama Bill Gates mempresentasikan sebuah ide yang orisinil namun belum pernah diuji sebelumnya yang selama ini ia utak atik. Dengan beberapa alasan yang aneh, ia menyebutnya dengan 'Windows'.

Lalu kemudian datang lagi seorang muda yang tidak lulus sekolah bernama Steve Jobs mempresentasikan sebuah ide sistem operasi yang menjanjikan yang masih ia kembangkan. Lebih aneh lagi, ia menyebut sistem ini 'Apple'.
Komite Eksekutif yang ada pada perusahan komputer terkemuka itu berdebat panjang tentang ide yang dipresentasikan kedua orang tersebut dan setengah lusin orang yang percaya diri lainnya. Dua minggu kemudian, Bill, Steve dan beberapa orang lainnya menerima surat dari perusahaan terkemuka tersebut. Perusahaan itu mengucapkan terima kasih atas presentasi yang telah mereka, namun sayangnya, mereka tidak berhasil dalam upaya penawaran mereka.

Beberapa bulan kemudian, perusahan besar komputer tersebut meluncurkan sebuah produk baru yang berisi sistem operasi yang memiliki elemen-elemen yang ada pada 'Windows', 'Apple' dan beberapa ide-ide lain yang dicurigai serupa. Dan produk tersebut laris manis di pasaran

English to Indonesian: ON LEADERSHIP
Source text - English
GREAT LEADERS MOVE US

FOR THOSE BOLD ENOUGH to lead in this age of uncer¬tainty, the challenges are immense. Our world is a new world, and it requires a new kind of leadership. Think about it: virtually everything we have taken for granted for hundreds, if not thousands, of years is in the midst of profound transformation. Our planet's climate is changing, and we are experiencing extreme, un¬predictable weather and temperature changes that affect indige¬nous plants, farming, animals, and sea life. There is a rise in the number and severity of natural disasters—hurricanes, floods, and droughts. New diseases are on the rise, and HIV and AIDS con¬tinue to decimate populations of entire countries and all of sub-Saharan Africa.
And in our societies, across the globe, just look at what lead¬ers are up against: a world that is more unstable, more dangerous than it was even a few years ago. Social systems in place for ages no longer meet the needs of families, communities, or nations. Conflicts that used to be local and for the most part containable are now global. They baffle our sense of reason and ignite panic and anger, as well as impulsive, ineffective responses. These con¬flicts do not lend themselves to traditional solutions. Around the world, a new kind of war has led to generalized anxiety that touches all of us, personally.
Along with the unprecedented changes affecting our physical and social environments, seismic shifts have shaken the business landscape as well. Our institutions struggle to keep up. Political, economic, technological, and social change are driving profound transformation of our organizational models, making predictabil¬ity and stability elusive, if not impossible. The sheer complexity of our organizations has increased geometrically, resulting in confus¬ing, albeit creative, organizational structures. Finally, whether we condemn new levels of globalization or laud ourselves for finally moving our organizations to touch the most remote corners of the earth, the fact is that even the simplest organizations are required to reach out and touch others in faraway places, requiring executives to routinely travel upward of two hundred thousand miles a year.
Of course, we have all heard the conventional wisdom: trans-formations of this magnitude bring with them tremendous oppor¬tunity. When the ground moves beneath us, the resulting fissures open up more territory in which to maneuver—more space to imagine possibilities and find ways to make our dreams happen.
The men and women we call resonant leaders are stepping up, charting paths through unfamiliar territory, and inspiring people in their organizations, institutions, and communities. They are finding new opportunities within today's challenges, creating hope in the face of fear and despair. These leaders are moving people—powerfully, passionately, and purposefully. And they do so while managing the inevitable sacrifices inherent in their roles. They give of themselves in the service of the cause, but they also care for themselves, engaging in renewal to ensure they can sustain reso¬nance over time.

Translation - Indonesian
PEMIMPIN YANG BESAR SELALU MENGGERAKAN KITA

BAGI MEREKA YANG CUKUP MEMILIKI KEBERANIAN untuk memimpin dalam era yang penuh ketidakpastian ini, tantangan yang harus dihadapi amatlah besar. Dunia kita adalah sebuah jagat baru, sebuah semesta yang memerlukan gaya kepemimpinan yang baru. Bayangkanlah, hampir semua yang kita anggap benar selama ratusan, kalau tidak ribuan tahun kini sedang berada di tengah-tengah proses transformasi yang amat besar. Iklim planet kita ini kini sedang berubah, dan kita mengalami perubahan cuaca dan suhu yang amat ekstrim yang tidak dapat diperkirakan yang berdampak pada tumbuh-tumbuhan di alam, pada hasil pertanian, dan pada hewan dan kehidupan laut. Terjadi kecenderungan peningkatan jumlah dan tingkat kerusakan bencana alam yang terjadi – angin topan, banjir dan kemarau. Berbagai penyakit baru kini juga semakin bertambah, HIV dan AIDS secara perlahan terus menggerogoti jumlah penduduk dari seluruh negara dan semua negara yang berada di Selatan Afrika (Sub-Sahara).
Dan di dalam masyarakat di seluruh dunia, perhatikanlah apa yang harus dihadapi oleh para pemimpin di seluruh jagat: sebuah dunia yang semakin tidak stabil dan lebih berbahaya daripada beberapa tahun yang lalu sekalipun. Sistem sosial yang sudah terbentuk sejak lama kini tidak lagi dapat memenuhi semua kebutuhan setiap keluarga, masyarakat atau negara. Berbagai konflik dan pertentangan yang dulu hanya terjadi di tingkat lokal yang sebagian besar dapat dibendung kini telah menjadi masalah global yang telah membekap indra nalar kita dan telah memicu rasa panik dan kemarahan serta respon spontan yang tidak efektif. Konflik tersebut tidak dapat dipecahkan oleh solusi yang konvensional. Di seluruh dunia, sebuah perang baru telah menyebarkan rasa masygul yang menyentuh kita semua secara pribadi.
Seiring dengan perubahan dalam skala yang belum pernah terjadi sebelumnya yang telah memberikan dampak kepada lingkungan fisik dan sosial kita ini, getaran pergeseran juga telah menggoncang dunia usaha. Institusi kelembagaan kita kini berjuang agar tetap dapat berjalan seiring dengan perubahan yang ada. Perubahan politik, ekonomi, teknologi dan sosial tengah menggiring transformasi menyeluruh atas semua model organisasi kita secara besar-besaran, yang menyulitkan atau bahkan memustahilkan kita untuk mendapatkan kemampuan daya prakira dan stabilitas keseimbangan. Kompleksitas susunan organisasi kita yang selama ini selalu dalam jalinan garis lurus kini menjadi semakin tidak beraturan, serta melahirkan sebuah struktur organsisasi yang membingungkan walaupun sedikit kreatif. Pada akhirnya, sebesar apapun kita kita mengecam tingkatan baru dari globalisasi atau sebangga apapun keberhasilan kita dalam mengembangkan organsisasi sampai ke berbagai penjuru dunia, fakta yang kini terjadi adalah bahwa organisasi yang paling sederhana pun perlu menggapai dan menyentuh organisasi lainnya di tempat-tempat yang amat jauh, yang menuntut para eksekutif organisasi untuk berpergian secara teratur sampai lebih dari sekitar tiga ratus dua puluh ribu kilometer setiap tahunnya.
Tentu saja kita semua pernah mendengar pepatah bijak yang mengatakan bahwa transformasi dalam skala sebesar ini akan memberikan berbagai peluang yang maha besar. Ketika tanah yang kita pijak bergerak, lalu celah yang tercipta karena gerakan itu membuka lebih banyak wilayah untuk melakukan manuver – maka ruang yang lebih luas juga tercipta bagi kita untuk dapat membayangkan berbagai kemungkinan dan mencari jalan untuk mewujudkan mimpi-mimpi kita.
Semua pria dan wanita yang kita sebut pemimpin resonan ini naik ke atas pentas untuk menghadapi tantangan yang ada, memetakan arah menuju wilayah yang belum dikenal dan memberikan inspirasi kepada orang-orang yang ada di dalam organisasi, lembaga dan masyarakat. Mereka ini mencari berbagai peluang baru di tengah-tengah berbagai tantangan yang ada saat ini, memberikan secercah harapan ketika menghadapi rasa takut dan keputusasaan. Para pemimpin jenis ini mampu menggerakan orang-orang di kelompoknya dengan penuh kekuatan, gairah, dan ketegasan. Dan mereka melakukannya bersamaan ketika mereka mengelola pengorbanan yang tidak bisa mereka hindari yang sudah melekat dalam peran mereka. Mereka memberikan sesuatu dalam diri mereka untuk membantu penyebabnya, namun mereka juga perduli pada diri mereka, dengan terus terlibat dalam upaya pembaruan diri supaya mereka bisa tetap memberikan gaung mereka sepanjang waktu.

More
General, Glosari PB Depdiknas RI Lengkap, Istilah Imigrasi, Istilah Keuangan Resmi Depkeu, Istilah Pajak, Jasa Penerjemah Tersumpah, Lingkungan
Master's degree - Universitas Airlangga
Years of experience: 26. Registered at ProZ.com: Apr 2005. Became a member: Dec 2005.
English to Indonesian (University of Indonesia, verified)
English to Indonesian (Governor of Jakarta Special Region, verified)
English to Indonesian (Governor of Jakarta Decree 1421/ 2006, verified)

ATA, HPI
Adobe Acrobat, Adobe Illustrator, Adobe Photoshop, Catalyst, Frontpage, Helium, Idiom, Indesign, LocStudio, memoQ, MetaTexis, Microsoft Excel, Microsoft Office Pro, Microsoft Word, Multilizer, OmegaT, AppleTrans, ForeignDesk, Helium, iLocalize, Microsoft Localizer, OmegaT 1.6.1, ppt.helper, SDL Trados 2011, Passolo, Powerpoint, QuarkXPress, SDL TRADOS, SDLX, STAR Transit, Translation Workspace, Wordfast, XTM
125 forum posts
https://penerjemah-id.com
Indonesian (PDF)
Training sessions attended
Powwows attended

Third ProZ.com Translation Contest: English to Indonesian


5th ProZ.com Translation Contest: English to Indonesian


6th ProZ.com Translation Contest: English to Indonesian


1st Annual ProZ.com Translation Contest: English to Indonesian


17th Translation Contest: English to Indonesian

Hikmat Gumilar endorses ProZ.com's Professional Guidelines (v1.0).
Meet new translation company clients
Meet new end/direct clients
Network with other language professionals
Get help with terminology and resources
Learn more about translation / improve my skills
Bio
---

---

Check out my business page! https://penerjemah-id.com

---

About Me

I am a professional translator of more than 18 years of experience in the business. Holder of English Diploma, Bachelor Degree in International Relations and Master in Marketing Management. With More than 18 years of experience in translation, and hands-on experience in marketing/sales management as well as English teaching exposures, and reporter experience, your satisfaction towards quality translation is guaranteed. I have been working on different type of translation/localization in English-Indonesian and Indonesian-English pair, and some experience in Malay-English pair especially on certificates, birth certificates. I also translated the books on Politics and Self-Improvement, Capitalism and upcoming book of Resonant Leadership. Just drop me an email to answer all your inquiries.

Expertise : Information Technology, Computer, Business, Political, Human Resources, Code of Ethics, Online Gaming and Facebook Games, Computer Software, ERPs, Information Systems, Information Technology (General), Internet and Intranet, Video Games, Networking and Telecommunications, Computer Hardware, Advertising, Annual Reports, Banking, Business and Management, Business and Management (General), Business Information Systems, Business Services, Commerce, E-commerce, Economy (General), Finance (General), Human Resources Management, Finance and Investment, Industrial Relations, Insurance, Innovation and Technology Management, International Business, Marketing and Market Research, Office Services, Organizational Planning and Management, Public Relations, Quality Management, Sales and Distribution, Small Business Management, Strategy, Sustainable Development, Tenders, Transportation, Logistics, Contracts, Copyright, Corporations and Associations Law, Environmental Law, European Union, Intellectual Property, International Organizations, International Law, Law, Birth Certificate, Certificate of Domicile, Death Certificate, Citizenship Certificate, Diploma, Driver's License, Family Register, Incorporation Charter, Identification Card, Medical Certificate, Marriage Certificate, Nationality Certificate, Official Documents (General), Police Record, Prescription, Residence Certificate, Transcripts, Visa Application

---

---

Contact:

This user has earned KudoZ points by helping other translators with PRO-level terms. Click point total(s) to see term translations provided.



---

This user has reported completing projects in the following job categories, language pairs, and fields.





Project History Summary
Total projects
2
With client feedback
1
Corroborated
1
100% positive (1 entry)
positive
1
neutral
0
negative
0




Job type
Translation
2
Language pairs
Indonesian to English
1
Malay to English
1
Specialty fields
Business/Commerce (general)
1
Other fields
Transport / Transportation / Shipping
1
Keywords: penerjemah, penterjemah, terjemahan, penerjemah tersumpah, sworn translator, indonesian localization, certified english, indonesian english, inggris english, jasa english, localization english, penerjemah certified, penerjemah certified english, penerjemah english, penerjemah indonesian, penerjemah indonesian english, penerjemah inggris, penerjemah inggris english, penerjemah jasa, penerjemah jasa english, penerjemah localization, penerjemah localization english, penerjemah indonesia korea, penerjemah belanda, penerjemah indonesia arab, penerjemah jerman, penerjemah indonesia jepang, penerjemah dokumen, interpreter bahasa jepang, penerjemah indonesia, terjemahan bahasa indonesia arab, penterjemah bahasa inggris ke bahasa indonesia, penterjemah tersumpah jakarta, penerjemah bahasa inggris indonesia, terjemahan bahasa indonesia ke korea, terjemahan bahasa indonesia ke bahasa arab, terjemahan bahasa asing, penerjemahan indonesia ke inggris, penerjemah bahasa arab ke indonesia, penerjemahan bahasa inggris indonesia, jasa penerjemah bahasa, jasa penerjemah bahasa inggris, penterjemah bahasa indonesia ke bahasa inggris, jasa penterjemah tersumpah, jasa penerjemahan, penerjemah tersumpah di jakarta, penterjemah indonesia inggris, penterjemah inggris ke indonesia, jasa penerjemah bahasa asing, penerjemah inggris tersumpah, penerjemahan bahasa indonesia ke inggris, terjemahan bahasa indonesia ke bahasa ingris, jasa penterjemah, penerjemah resmi dan tersumpah, penerjemah sworn, penerjemah sworn english, penerjemah tersumpah certified, penerjemah tersumpah certified english, penerjemah tersumpah english, penerjemah tersumpah indonesian, penerjemah tersumpah indonesian english, penerjemah tersumpah inggris, penerjemah tersumpah inggris english, penerjemah tersumpah jasa, penerjemah tersumpah jasa english, penerjemah tersumpah localization, penerjemah tersumpah localization english, penerjemah tersumpah sworn, penerjemah tersumpah sworn english, penterjemah certified, penterjemah certified english, penterjemah english, penterjemah indonesian, penterjemah indonesian english, penterjemah inggris, penterjemah inggris english, penterjemah jasa, penterjemah jasa english, penterjemah localization, penterjemah localization english, penterjemah sworn, penterjemah sworn english, sworn english, terjemahan certified, terjemahan certified english, terjemahan english, terjemahan indonesian, terjemahan indonesian english, terjemahan inggris, terjemahan inggris english, terjemahan jasa, terjemahan jasa english, terjemahan localization, terjemahan localization english, terjemahan sworn, terjemahan sworn english, trados certified, trados certified english, trados english, trados indonesian, trados indonesian english, trados inggris, trados inggris english, trados jasa, trados jasa english, trados localization, trados localization english, trados sworn, trados sworn english, translator certified, translator certified english, translator english, translator indonesian, translator indonesian english, translator inggris, translator inggris english, translator jasa, translator jasa english, translator localization, translator localization english, translator sworn, translator sworn english, terjemahan indonesia inggris, terjemahan indonesia english, terjemahan indonesian inggris, terjemahan indonesian english, penerjemah indonesia inggris, penerjemah indonesia english, penerjemah indonesian inggris, penerjemah indonesian english, sworn translator indonesia inggris, sworn translator indonesia english, sworn translator indonesian inggris, sworn translator indonesian english, penterjemah indonesia inggris, penterjemah indonesia english, penterjemah indonesian inggris, penterjemah indonesian english, localization indonesia inggris, localization indonesia english, localization indonesian inggris, localization indonesian english, tersumpah indonesia inggris, tersumpah indonesia english, tersumpah indonesian inggris, tersumpah indonesian english, biro penerjemah indonesia inggris, biro penerjemah indonesia english, biro penerjemah indonesian inggris, biro penerjemah indonesian english, indonesian linguist, indonesian translator, indonesian freelance translator, indonesia localizer, penerjemah indonesia korea, penerjemah belanda, penerjemah indonesia arab, penerjemah jerman, penerjemah indonesia jepang, penerjemah dokumen, interpreter bahasa jepang, penerjemah indonesia perancis, penterjemah bahasa jepang, penerjemah korea, penerjemah bahasa cina, penterjemah bahasa mandarin, penerjemah bahasa china, penerjemahan bahasa jepang, penterjemah bahasa arab, terjemahan bahasa jepang ke bahasa indonesia, penerjemah arab indonesia, terjemahan bahasa indonesia belanda, penerjemah arab, terjemahan bahasa indonesia ke spanyol, penerjemah bahasa jerman, jasa penterjemah bahasa inggris, translator bahasa jerman, penerjemah jepang indonesia, terjemahan bahasa jepang ke indonesia, terjemahan bahasa jepang indonesia, terjemahan bahasa indonesia jepang, penerjemah bahasa perancis, penerjemah bahasa mandarin, penerjemah bahasa turki, terjemahan bahasa indonesia ke jepang, penerjemah korea indonesia, translator bahasa, translate, penterjemah bahasa asing, penerjemah bahasa inggris ke indonesia, jasa penerjemah bahasa jepang, terjemahan bahasa indonesia arab, penterjemah bahasa inggris ke bahasa indonesia, penterjemah tersumpah jakarta, penerjemah bahasa spanyol, terjemahan bahasa indonesia, terjemahan bahasa indonesia ke bahasa arab, penerjemahan indonesia ke inggris, penerjemah bahasa arab ke indonesia, penerjemahan bahasa inggris indonesia, jasa penerjemah bahasa, jasa penerjemah bahasa inggris, penterjemah bahasa indonesia ke bahasa inggris, jasa penterjemah tersumpah, jasa penerjemahan, penerjemah tersumpah di jakarta, penterjemah indonesia inggris, penterjemah inggris ke indonesia, jasa penerjemah bahasa asing, penerjemah inggris tersumpah, penerjemahan bahasa indonesia ke inggris, terjemahan bahasa indonesia ke bahasa inggris, jasa penterjemah, penerjemah resmi dan tersumpah, apple apps, iphone, ipad, ipod, Mac, court interpreter, apps world, indonesian translator jakarta, indonesian interpreter jakarta,
99 visits in the last month,
from a total of 72 visitors This profile has received
Profile last updated
May 17, 2020