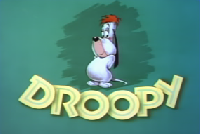 Working languages:
English to Greek
Greek to English
Evangel
Welcome!



Local time:

04:28 EEST (GMT+3)




Native in

: Greek
Freelance translator and/or interpreter
This person has a SecurePRO™ card. Because this person is not a ProZ.com Plus subscriber, to view his or her SecurePRO™ card you must be a ProZ.com Business member or Plus subscriber.

This person is not affiliated with any business or Blue Board record at ProZ.com.
Translation, Interpreting, Editing/proofreading, Voiceover (dubbing), Subtitling, Transcription
Specializes in:
Education / Pedagogy
Psychology
Social Science, Sociology, Ethics, etc.
Cinema, Film, TV, Drama
General / Conversation / Greetings / Letters
Advertising / Public Relations
More
Visa, MasterCard, Discover, American Express, Wire transfer, Check
Sample translations submitted: 5
English to Greek: Diagnosis
General field: Medical
Source text - English
A case of primary malignant melanoma of the conus medullaris depicted at MR imaging is presented. Tumoral histoimmunologic analysis revealed features of malignant melanoma. Because findings for primary melanoma outside the spinal cord were negative, the diagnosis of primary intramedullary malignant melanoma was established. This rare tumor should be suspected when T1-weighted images show signal hyperintensity and T2-weighted images show signal iso- or hypointensity, with mild contrast enhancement of the lesion. However, these features may vary depending on intratumoral bleeding and melanin content.
Neurologic findings were consistent with compression of the lower spinal cord. Therefore, MR imaging was performed, and images revealed an intramedullary mass arising in the region of the conus medullaris at the level of the T12 through L1 vertebrae, which had a homogeneous appearance on all images. The cord was slightly swollen adjacent to the upper border of the mass. The tumor margins appeared distinct on all images. The lesion had slight signal hyperintensity on T1-weighted images.

Translation - Greek
Παρουσιάζεται μία περίπτωση πρωτοπαθούς κακοήθους μελανώματος του μυελώδη κωνίου που απεικονίζεται στην απεικόνιση μαγνητικού συντονισμού (μαγνητική τομογραφία). Η ογκωματώδης ιστοανοσολογική ανάλυση αποκάλυψε χαρακτηριστικά γνωρίσματα του κακοήθους μελανώματος. Επειδή τα συμπεράσματα για το πρωτοπαθές μελάνωμα έξω από το νωτιαίο μυελό ήταν αρνητικά, η διάγνωση του αρχικού ενδομυελικού κακοήθους μελανώματος τεκμηριώθηκε. Αυτός ο σπάνιος όγκος πρέπει να υποπτευθεί όταν οι Τ1-σταθμισμένες εικόνες παρουσιάζουν υπερένταση σημάτων και οι T2-σταθμισμένες εικόνες παρουσιάζουν ισόβαθμη ή υπο-ένταση σημάτων, με ήπια ενίσχυση αντίθεσης της αλλοίωσης. Εντούτοις, αυτά τα χαρακτηριστικά γνωρίσματα μπορούν να ποικίλουν ανάλογα με την ενδονεοπλασματική αιμορραγία και την περιεκτικότητα μελανίνης.
Τα νευρολογικά συμπεράσματα ήταν σύμφωνα με τη συμπίεση του κάτω νωτιαίου μυελού. Επομένως, εκτελέσθηκε μαγνητική τομογραφία, και οι εικόνες αποκάλυψαν μία ενδομυελική μάζα αναφυόμενη στο ύψος του μυελώδη κωνίου στο επίπεδο των σπονδύλων T12 μέχρι L1, η οποία είχε ομοιογενή εμφάνιση σε όλες τις εικόνες. Ο νωτιαίος μυελός πρήστηκε ελαφρώς δίπλα στα ανώτερα όρια της μάζας. Οι παρυφές του όγκου εμφανίστηκαν ευδιάκριτα σε όλες τις εικόνες. Η αλλοίωση είχε ελαφριά υπερένταση σημάτων στις Τ1-σταθμισμένες εικόνες.

Greek to English: Business profile
General field: Marketing
Detailed field: Advertising / Public Relations
Source text - Greek
H Εταιρεία μας ιδρύθηκε στην Θεσσαλονίκη τον Ιούλιο του 1988 από τους Αναστάσιο Καπουκρανίδη, Αριστείδη Μακαρονά και Χρήστο Τσαντεκίδη είναι μία από τις δυναμικότερες και θεαματικά ανερχόμενες εταιρείες στον ευρύτερο χώρο της Πληροφορικής, απασχολώντας 28 εξειδικευμένα άτομα.

Με μακρόχρονη εμπειρία στο χώρο του λογισμικού και των ολοκληρωμένων λύσεων, με πελάτες μερικές από τις μεγαλύτερες βιομηχανίες και επιχειρήσεις της Ελλάδας και με σημαντική τεχνογνωσία, η Εταιρεία ενισχύει καθημερινά την θέση που κατέχει στην αγορά σε νευραλγικούς τομείς και χώρους της αγοράς της πληροφορικής όπως :

· Δυναμική παρουσία στο χώρο των ERP (Enterprise Resource Planning Systems)

· Ηγετική θέση στις μικρομεσαίες επιχειρήσεις

· Δυναμική παρουσία στο χώρο των Ολοκληρωμένων λύσεων

· Σημαντική παρουσία στον ευρύτερο δημόσιο τομέα

· Πρωτοποριακό ρόλο στην ανάπτυξη του E – Business



ΤΟ ΟΡΑΜΑ

Η Εταιρεία ΔΙΚΤΥΟ Α.Καπουκρανίδης Χ.Τσαντεκίδης
Translation - English
Our Company was founded in Thessalonica in July 1988 by Anastasios Kapoukranidis, Aristeidis Makarona and Christos Tsantekidis. It is one of the most dynamic and spectacularly rising companies in the wider sector of Informatics, employing 28 specialist staff.

With long-standing experience in the area of software and integrated solutions, with customers among some of the biggest industries and businesses in Greece and with considerable technical expertise, the Company strengthens daily its place in the market in critical sectors and areas of information technology such as:

• Dynamic presence in the area of ERP (Enterprise Resource Planning Systems)

• Leading position in the small to medium-sized business

• Dynamic presence in the area of Integrated Solutions

• Considerable presence in the wider public sector

• Pioneering role in the growth of E – Business



THE VISION

The company DIKTYO A. Kapoukranidis, C. Tsantekidis and CO. O.E. is founded on the complete and reliable supply of all kinds of solutions of high technology /informatics/communications, exclusively for the modern enterprise. In times when the utilisation of all modern available technologies is a critical factor for the growth and the competitiveness of every business, the objective and the vision of our Company is to be one's most suitable collaborator. With excellently trained executive staff, with reliable solutions and pioneering services.


THE MISSION

We regard informatics as a crucial factor for the growth and the competitiveness of any business and we aim to be the best strategic partners on matters of IT for our customers.

The principle of DIKTYO A. Kapoukranidis – C. Tsantekidis and CO. O.E. is that each enterprise is unique. Thus, such will be the solutions that we propose. We begin with the in-depth analysis of the needs, by specialised executives in operational process. Based always on reliable, tried and tested IT products which we compose and complete through our services, so that each enterprise can enjoy solutions specifically made for its own needs. For the materialisation of these solutions we collaborate with the leading Greek but also multinational companies in the area of computer science, not only from the area of hardware but also from the area of software. Along with the guarantee of the finest products, DIKTYO A. Kapoukranidis - C. Ttsantekidis and CO. O.E. consistently ensures that the level of provided services – the decisive factor for the success of each solution - is always the highest possible, with emphasis on all the modern technologies and predilections which concern business and with methodologies that ensure the final result.


THE QUALITY POLICY

The fundamental concern of the Administration at DIKTYO A. Kapoukranidis - C. Tsantekidis and CO. O.E., is the level of the products and services which it provides to our customers, so that these are distinguished for high quality, that they satisfy the placed specifications and the very strictest criteria.

DIKTYO A. Kapoukranidis - C. Tsantekidis and CO. O.E. ensures the above requirements through its organization according to EN ISO 9002 Quality Assurance Model, and is founded on:

• capable and specialist personnel that operates in a framework of optimally organised internal structure

• continuous evaluation of our suppliers and collaborators

• properly designed quality control in all the phases of service delivery

• programmed training of personnel

• continuous investments aiming at our improvement and modernization

• following up-to-date technological developments

All departments of DIKTYO A. Kapoukranidis - C. Tsantekidis and CO. O.E. have the responsibility to respond, to assimilate and apply the processes that are required by the Quality Assurance Model through their activities daily.

It is also a responsibility of the Management at our Company, to ensure that the Quality Policy is applicable, with the ultimate goals of continuous, constant growth of our enterprising activity and the unshakeable dedication in our principles, while offering our customers a high level of products and services.

English to Greek: Medication particulars
General field: Medical
Detailed field: Medical: Pharmaceuticals
Source text - English
What is Efient?
Efient is a medicine that contains the active substance prasugrel. It is available as double-arrow-shaped tablets (yellow: 5 mg; beige: 10 mg).

What is Efient used for?
Efient is taken together with aspirin to prevent atherothrombotic events (problems caused by blood clots and hardening of the arteries) in patients with acute coronary syndrome who are undergoing percutaneous coronary intervention. Acute coronary syndrome is a group of conditions that includes unstable angina (a severe type of chest pain) and heart attack. Percutaneous coronary intervention is an operation used to unblock narrowed coronary arteries (blood vessels in the heart).
The medicine can only be obtained with a prescription.

How is Efient used?
Efient treatment starts with one 60 mg dose. This is then followed by 10 mg taken once a day, except in patients weighing less than 60 kg, who should take 5 mg once a day. The medicine can be taken with or without food. Patients taking Efient should also take aspirin at a dose prescribed by their doctors. It is recommended that treatment with Efient and aspirin continue for up to a year.
The use of Efient in patients below 18 years of age is not recommended because of a lack of information on safety and effectiveness in this age group. Its use is also not recommended in patients over 75 years of age, unless the doctor has carefully considered its benefits and risks, and regards treatment with Efient as necessary. In this case, the 5 mg daily dose should be used following a 60 mg starting dose.

How does Efient work?
The active substance in Efient, prasugrel, is an inhibitor of platelet aggregation. This means that it helps to prevent blood clots from forming. When the blood clots, this is due to special cells in the blood, the platelets, sticking together (aggregating). Prasugrel stops the platelets aggregating by blocking a substance called ADP from binding to a receptor on their surface. This stops the platelets becoming 'sticky', reducing the risk of a blood clot forming and helping to prevent a heart attack or a stroke.

How has Efient been studied?
The effects of Efient were first tested in experimental models before being studied in humans.
In one main study Efient, given as a 60 mg starting dose followed by 10 mg 'maintenance' doses, was compared with clopidogrel (another inhibitor of platelet aggregation), both medicines taken in combination with aspirin. The study involved almost 14,000 adults with acute coronary syndrome who were about to undergo percutaneous coronary intervention. The main measure of effectiveness was the reduction in the total number of cardiovascular deaths (deaths due to problems in the heart or blood vessels), heart attacks or strokes. The patients were followed up for an average of 14.5 months.

Translation - Greek
Τι είναι το Efient;
Το Efient είναι φάρμακο που περιέχει την ενεργό ουσία πρασουγρέλη. Είναι διαθέσιμο σε δισκία σε σχήμα διπλού βέλους (κίτρινου χρώματος: 5 mg, μπέζ χρώματος: 10 mg).

Σε ποιες περιπτώσεις χρησιμοποιείται το Efient;
Το Efient λαμβάνεται μαζί με ακετυλοσαλικυλικό οξύ για την πρόληψη των αθηροθρομβωτικών επεισοδίων (προβλήματα που προκαλούνται από τους θρόμβους του αίματος και τη σκλήρυνση των αρτηριών) στους ασθενείς με οξύ στεφανιαίο σύνδρομο που υποβάλλονται σε διαδερματική στεφανιαία επέμβαση. Το οξύ στεφανιαίο σύνδρομο είναι ομάδα καταστάσεων που συμπεριλαμβάνει την ασταθή στηθάγχη (ένας τύπος έντονου πόνου στο στήθος) και την καρδιακή προσβολή. Η διαδερματική στεφανιαία επέμβαση είναι μία εγχείρηση που χρησιμοποιείται για την αποσυμφόρυση των φραγμένων στεφανιαίων αρτηριών (αιμοφόρων αγγείων στην καρδιά).
Το φάρμακο χορηγείται μόνο με ιατρική συνταγή.

Πώς χρησιμοποιείται το Efient;
Η θεραπεία με το Efient ξεκινά με μία δόση των 60 mg. Αυτό στη συνέχεια ακολουθείται από 10 mg που λαμβάνονται μία φορά την ημέρα, εκτός από ασθενείς που ζυγίζουν λιγότερο από 60 kg, οι οποίοι πρέπει να λαμβάνουν 5 mg μία φορά την ημέρα. Το φάρμακο μπορεί να ληφθεί με ή χωρίς φαγητό. Οι ασθενείς που λαμβάνουν Efient πρέπει επίσης να πάρουν ακετυλοσαλικυλικό οξύ σε δόση που ορίζεται από τους γιατρούς τους. Η θεραπεία με Efient και ακετυλοσαλικυλικό οξύ συστήνεται να συνεχίζεται μέχρι και ένα έτος.
Η χρήση Efient σε ασθενείς κάτω των 18 ετών δεν συστήνεται λόγω έλλειψης πληροφοριών για την ασφάλεια και την αποτελεσματικότητα σε αυτήν την ηλικιακή ομάδα. Η χρήση του επίσης δεν συστήνεται σε ασθενείς άνω των 75 ετών, εκτός αν ο γιατρός έχει εξετάσει προσεκτικά τα οφέλη και τους κινδύνους, και θεωρεί τη θεραπεία με Efient απαραίτητη. Σε αυτήν την περίπτωση, η καθημερινή δόση των 5 mg θα πρέπει να χρησιμοποιηθεί μετά από μία εναρκτήρια δόση των 60 mg.

Πώς δρα το Efient;
Η ενεργός ουσία του Efient, η πρασουγρέλη, είναι αναστολέας της συσσώρευσης αιμοπεταλίων. Αυτό σημαίνει ότι βοηθά στην αποτροπή του σχηματισμού θρόμβων στα αιμοφόρα αγγεία. Όταν το αίμα πήζει, αυτό οφείλεται σε ειδικά κύτταρα στο αίμα, τα αιμοπετάλια, που κολλούν μεταξύ τους (συσσωρεύονται). Η πρασουγρέλη σταματά τα αιμοπετάλια από το να συσσωρεύονται με τον αποκλεισμό μίας ουσίας που ονομάζεται διφωσφορική αδενοσίνη (ADP) από την πρόσδεση της σε έναν υποδοχέα στην επιφάνειά τους. Αυτό σταματά τα αιμοπετάλια από το να γίνονται 'κολλώδη', μειώνοντας τον κίνδυνο σχηματισμού θρόμβου στα αιμοφόρα αγγεία και βοηθώντας την αποτροπή καρδιακής προσβολής ή αγγειακού εγκεφαλικού επεισοδίου.

Ποιες μελέτες εκπονήθηκαν για το Efient ;
Οι επιδράσεις του Efient δοκιμάστηκαν αρχικά σε πειραματικά πρότυπα πριν μελετηθούν σε ανθρώπους. Σε μία βασική μελέτη το Efient, που δόθηκε σε εναρκτήρια δόση των 60 mg ακολουθούμενη από δόσεις 'συντήρησης` των 10 mg, συγκρίθηκε με την κλοπιδογρέλη (ένας άλλος αναστολέας της συσσώρευσης αιμοπεταλίων), όπου και τα δύο φάρμακα λήφθηκαν σε συνδυασμό με ακετυλοσαλικυλικό οξύ. Η μελέτη συμπεριέλαβε σχεδόν 14.000 ενηλίκους με οξύ στεφανιαίο σύνδρομο οι οποίοι ήταν έτοιμοι να υποβληθούν σε διαδερματική στεφανιαία επέμβαση. Το κύριο μέτρο της αποτελεσματικότητας ήταν η μείωση του συνολικού αριθμού των καρδιαγγειακών θανάτων (θανάτων λόγω προβλημάτων στην καρδιά ή τα αιμοφόρα αγγεία), των καρδιακών προσβολών ή των αγγειακών εγκεφαλικών επεισοδίων. Οι ασθενείς παρακολουθήθηκαν κατά μέσο όρο για 14,5 μήνες.

English to Greek: Burundi peace progress
General field: Social Sciences
Detailed field: Government / Politics
Source text - English
Burundi is a small, landlocked and extremely poor country, which has been racked by civil war. A regional economic embargo and international aid freeze against Burundi during the late 1990s inflicted further damage, prompting an increasingly opaque and interventionist approach to economic policy from the government.

Progress on negotiating a final peace deal with the remaining Hutu militia, Palipehutu-FNL, has been very slow despite the ceasefire agreed in September 2006, owing to the vested interests involved and the proximity of parliamentary and presidential elections in 2010. The rebel group currently numbers around 3000 people and it is a source of insecurity in Western regions and a considerable factor of destabilisation. The FNL are said to be responsible for an ongoing campaign of killings, rape, extortion and protection rackets, targeting NGOs and humanitarian projects. On 23 November they kidnapped two senior police officers holding them to ransom in exchange for the freeing of hundreds of FNL prisoners. This prompted a tough response from the Minister for Defence who threatened to launch a military offensive against the group. Clearly until the FNL cease their attacks, are disarmed and their combatants integrated in the social and political life of the country, they remain the greatest threat to internal security in Burundi.

Members of the Army (where ethnic integration has been a success) and Police forces are also accused of criminal acts against civilians and disarming certain elements in the police force is also seen as desirable. It is estimated that at least 100,000 arms are held illegally by individuals in Burundi, either by those with criminal intent or those who are waiting to be paid to give up their weapon. Disarmament is a clear priority in order to increase security and to cut the crime rate. However, it should be noted that many crimes are perpetrated with non-conventional weapons (agricultural implements, knifes, etc.).

As long as political stability endures in Burundi and the security situation improves, the climate for economic growth and social development will become more favourable. There is then a potential for the country to act as a buffer state between Anglophone and Francophone Africa, playing a mediating role in conflict settlement.

Following a request from the Development Committee for a fact-finding mission to Burundi to follow the ACP-EU Joint Parliamentary Assembly meeting in Kigali, Rwanda, the President of Parliament authorised the visit. With the help of the EC Delegation in Bujumbura, a detailed programme was prepared for the delegation.

The members left Kigali immediately after the end of the JPA session and arrived in Bujumbura to a briefing and a full programme of visits and meetings. These included a number of project visits to refugee camps, nutrition and healthcare activities funded by the EU as well as areas affected by recent flood damage, both in the Bujumbura region and the central and border provinces in the east and north of the country. There were also a number of meetings with the authorities, including the President, Ministers, parliamentarians and representatives of civil society.

This report, based on the findings gathered over the course of the mission, aims to present the main issues currently affecting the Republic of Burundi, in terms of political, economic, social, environmental and external affairs, as well as human rights, security and judicial matters. There is also an evaluation of the involvement of the EU both on the humanitarian level with the work of ECHO as well as the new actions proposed in the Country Strategy Paper and future programmes by the European Commission.

Translation - Greek

Το Μπουρούντι είναι μία μικρή, ηπειρωτική και εξαιρετικά φτωχή χώρα, η οποία έχει ταλαιπωρηθεί από τον εμφύλιο πόλεμο. Ένας περιφερειακός οικονομικός αποκλεισμός και το διεθνές πάγωμα ενίσχυσης ενάντια στο Μπουρούντι κατά τα τέλη της δεκαετίας του 1990 προκάλεσαν περαιτέρω φθορά, παρακινώντας μία όλο και περισσότερο αδιαφανή και παρεμβατική προσέγγιση στην οικονομική πολιτική από την κυβέρνηση.

Η πρόοδος για τη διαπραγμάτευση μίας τελικής συμφωνίας ειρήνης με τους εναπομείναντες εθνοφρουρούς Hutu, Palipehutu-FNL, είναι πολύ αργή παρά την εκεχειρία που συμφωνήθηκε τον Σεπτέμβριο του 2006, εξ αιτίας των εμπλεκομένων κατοχυρωμένων συμφερόντων και της εγγύτητας των κοινοβουλευτικών και προεδρικών εκλογών του 2010. Η επαναστατική ομάδα αριθμεί αυτήν την περίοδο γύρω στους 3000 ανθρώπους και είναι μία πηγή ανασφάλειας στις Δυτικές περιοχές και ένας σημαντικός παράγοντας αποσταθεροποίησης. Το FNL λέγεται πως είναι υπεύθυνο για μία συνεχόμενη εκστρατεία δολοφονιών, βιασμών, εκβιασμών και απατών προστασίας, που στοχεύει ΜΚΟ (μη κυβερνητικές οργανώσεις) και ανθρωπιστικά προγράμματα. Στις 23 Νοεμβρίου απήγαγαν δύο υψηλόβαθμους αστυνομικούς αξιωματικούς τους οποίους κρατούν για να εξαγοράσουν λύτρα με αντάλλαγμα της απελευθέρωσης εκατοντάδων φυλακισμένων FNL. Αυτό εξώθησε μία σκληρή απάντηση από τον Υπουργό Άμυνας ο οποίος απείλησε να εξαπολύσει μία στρατιωτική επίθεση εναντίον της ομάδας. Σαφώς μέχρι το FNL να παύσει τις επιθέσεις, να αφοπλιστεί και οι μαχόμενοί τους να ενσωματωθούν στην κοινωνική και πολιτική ζωή της χώρας, παραμένει η μεγαλύτερη απειλή στην εσωτερική ασφάλεια στο Μπουρούντι.

Επίσης κατηγορούνται μέλη του Στρατού (όπου η εθνική ενοποίηση πραγματοποιήθηκε με επιτυχία) και Αστυνομικές δυνάμεις για εγκληματικές πράξεις εναντίων πολιτών και ο αφοπλισμός ορισμένων παραγόντων στο αστυνομικό σώμα θεωρείται επίσης επιθυμητός. Υπολογίζεται ότι τουλάχιστον 100.000 όπλα κρατούνται παράνομα από άτομα στο Μπουρούντι, είτε από εκείνους με εγκληματική πρόθεση είτε από εκείνους που περιμένουν να πληρωθούν για να εγκαταλείψουν τα όπλα τους. Εντούτοις, θα πρέπει να σημειωθεί ότι πολλά εγκλήματα διαπράττονται με μη συμβατικά όπλα (γεωργικά εργαλεία, μαχαίρια κλπ).

Εφ' όσον η πολιτική σταθερότητα διαρκέσει στο Μπουρούντι και η κατάσταση της ασφάλειας βελτιώνεται, το κλίμα για οικονομική άνοδο και κοινωνική ανάπτυξη θα καταστεί πιο ευνοϊκό. Υπάρχει τότε η δυνατότητα για τη χώρα να λειτουργήσει ως ουδέτερο κράτος ανάμεσα στην Αγγλόφωνη και Γαλλόφωνη Αφρική, παίζοντας μεσολαβητικό ρόλο στη διευθέτηση συγκρούσεων.

Κατόπιν μίας έκκλησης από την Επιτροπή Ανάπτυξης για μία διερευνητική αποστολή στο Μπουρούντι να ακολουθήσει τη συνάντηση της ΑΚΕ-ΕΕ (Αφρικής, Καραϊβικής, Χωρών του Ειρηνικού και Ευρωπαϊκής Ένωσης) Συλλογικής Κοινοβουλευτικής Συνόδου στο Κιγκάλι της Ρουάντας, ο Πρόεδρος του Κοινοβουλίου ενέκρινε την επίσκεψη. Με τη βοήθεια της Αντιπροσωπίας της ΕΕ (Ευρωπαϊκής Επιτροπής) στην Μπουτζουμπούρα, ένα λεπτομερές πρόγραμμα ετοιμάστηκε για την αντιπροσωπία.

Τα μέλη άφησαν το Κιγκάλι αμέσως μετά το τέλος της συνεδρίας του ΣΠΣ και έφτασαν στην Μπουτζουμπούρα σε μία ενημέρωση και ένα πλήρες πρόγραμμα επισκέψεων και συναντήσεων. Αυτές περιλάμβαναν έναν αριθμό εργασιακών επισκέψεων σε καταυλισμούς προσφύγων, σε χρηματοδοτούμενες από την ΕΕ δραστηριότητες διατροφής και υγειονομικής περίθαλψης, επίσης δε και σε περιοχές επηρεασμένες από πρόσφατες ζημιές πλημμυρών, τόσο στην περιφέρεια της Μπουτζουμπούρα όσο και στις κεντρικές και συνοριακές επαρχίες στα ανατολικά και βόρεια της χώρας. Επίσης υπήρξε ένας αριθμός συναντήσεων με τις αρχές, συμπεριλαμβανομένων του Προέδρου, Υπουργών, πεπειραμένων βουλευτών και εκπροσώπων της κοινωνίας των πολιτών.

Αυτή η έκθεση, βασισμένη στα ευρήματα που συγκεντρώθηκαν πάνω στη χρονική διαδρομή της αποστολής, στοχεύει στο να παρουσιάσει τα κύρια ζητήματα που κατά την παρούσα περίοδο επηρεάζουν τη Δημοκρατία του Μπουρούντι, αναφορικά με τις πολιτικές, οικονομικές, κοινωνικές, περιβαλλοντολογικές και εξωτερικές υποθέσεις, καθώς και τα ανθρώπινα δικαιώματα, την ασφάλεια και τα δικαστικά ζητήματα. Υπάρχει επίσης μία αξιολόγηση της ανάμιξης της ΕΕ τόσο στο ανθρωπιστικό επίπεδο με την εργασία της ΥΑΒΕΕ (Υπηρεσία Ανθρωπιστικής Βοήθειας Ευρωπαϊκής Επιτροπής) καθώς και τις νέες προτεινόμενες ενέργειες στην Εφημερία Κρατικής Στρατηγικής όσο και σε μελλοντικά προγράμματα από την Ευρωπαϊκή Επιτροπή.




Greek to English: Program description
General field: Tech/Engineering
Detailed field: Computers: Software
Source text - Greek
Το ΧΧΧ είναι μία προηγμένη τεχνολογικά πλατφόρμα διαχείρισης και αναζήτησης δεδομένων που απευθύνεται σε κάθε επαγγελματικό τομέα. Το σύστημα μπορεί να διαχειριστεί δεδομένα νομοθεσίας, οικονομικά, επιχειρηματικά, ιατρικά και άλλα επιστημονικά και επαγγελματικά δεδομένα.
Το προϊόν παρουσιάζει μία σειρά από εξελιγμένες δυνατότητες, όπως:
1. Αυτοματοποιημένη δημιουργία υπερσυνδέσεων:
Αυτοματοποιημένη δημιουργία υπερσυνδέσεων με κείμενα που αναφέρονται μέσα στο τρέχoν: Το σύστημα αυτόματα αναγνωρίζει και δημιουργεί τους υπερσυνδέσμους με τα κείμενα που αναγράφονται μέσα στο κείμενο εργασίας. Αυτό συμβαίνει μόνο στην περίπτωση που τα αντίστοιχα κείμενα υπάρχουν καταχωρημένα στη βάση, ώστε να μην δημιουργούνται δεσμοί που δεν λειτουργούν.

Αυτοματοποιημένη δημιουργία υπερσυνδέσεων με κείμενα που αναφέρουν το τρέχον: Το σύστημα αυτόματα συλλέγει όλα τα έγραφα που αναφέρονται στο κείμενο εργασίας και δημιουργεί υπερσυνδέσμους σε διακεκριμένο χώρο στο αντίστοιχο σημείο αναφοράς.
2. Διαχρονικότητα των κειμένων.
Το σύστημα δίνει την δυνατότητα του χρήστη να μελετήσει ένα κείμενο έτσι όπως ισχύει σήμερα αλλά ταυτόχρονα να μπορεί να μεταβεί σε οποιαδήποτε έκδοση του κειμένου (όπως αυτό ίσχυε πριν την κάθε μεταβολή του, φτάνοντας μέχρι το αρχικό κείμενο).

3. Προηγμένη μηχανή αναζήτησης.
Η αναζήτηση μπορεί να γίνει σε πολλά επίπεδα μέσα στα ήδη υπάρχοντα αποτελέσματα κάθε αναζήτησης. Επίσης, μπορεί να γίνει αναζήτηση με τη χρήση πολλαπλών κριτηρίων (ημερομηνία, κατηγορία, ενότητα, όλες οι λέξεις, κάθε λέξη, ακριβής φράση). Τα αποτελέσματα μπορούν να ταξινομηθούν ανά ημερομηνία εγγράφου, ανά κατηγορία και ανά ενότητα.

Translation - English
XXX is a technologically advanced platform for data searching and management aimed at every professional sector. The system is able to manage legal, financial, business, medical and other scientific and professional data.
The product presents a series of advanced features such as:
1. Automated hyperlink generation:
Automated hyperlink generation with documents referred to within the current open: The
system automatically recognises and creates the hyperlinks with the documents indicated in the working document. This happens only in the case where the corresponding documents exist registered at the base, so that non-working links are not generated.

Automated hyperlink generation with documents that refer to the current opened: The system automatically collects all the documents referring to the working document and generates hyperlinks in noted space at the corresponding reference point.
2. Progression stages of document.
The system provides the user possibility to study a document as it is in effect today but at the same time to be able to return in any version of the document (as this was in effect before each change, reaching back to the original document).

3. Advanced search engine.
The search can take place on many levels within the already existing results of each search. Also, a search can take place with the use of multiple criteria (date, category, module, all words, every word, precise phrase). The results can be classified per date of document, per category and per module.

More
Years of experience: 5. Registered at ProZ.com: May 2009.
N/A
N/A
N/A
Adobe Photoshop, Microsoft Excel, Microsoft Word, Powerpoint, SDL TRADOS
English (DOC)
Bio
Having lived in the United Kingdom from 2000 to 2008, I studied psychology acquiring BA and MA, after which I worked in an educational
institution. I am looking for opportunities in order to register for doctoral study, yet as much now as when I begin such academic work I
wish to work in a flexible, relevant setting so that I sharpen my abilities and add to my income. I have confidence in my knowledge of the English language, and along with my competent usage of my native Greek I will be able to undertake translation and interpretation assignments with success.
Keywords: english, greek, translator, interpreter, psychology, psychoanalysis, freud, jung, klein, bion, psychotherapy, therapy, psychological, psychoanalytic, film, movie, subtitles, subtitling, transcribing, transcription, voiceover, dubbing, comedy, letter, greeting, martial arts, dyslexia, learning disabilities, disability, aspergers, mental health, disorder, neurosis, psychosis, autism, autistic, personality, anxiety, stress, patient information, leaflet, brochure
Profile last updated
May 16, 2009