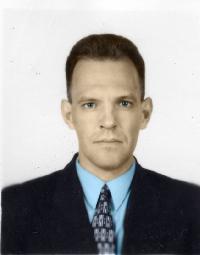 Member since Jun '10
Andrei Mazurin
Your legal & financial translator



Moscow, Russian Federation

Local time:

23:19 MSK (GMT+3)




Native in

: Russian
Over 25 years professional experience in business, financial and legal translations. You will find me flexible, professional and easy to do business with!
Freelance translator and/or interpreter,

Verified member
This person has a SecurePRO™ card. Because this person is not a ProZ.com Plus subscriber, to view his or her SecurePRO™ card you must be a ProZ.com Business member or Plus subscriber.

This person is not affiliated with any business or Blue Board record at ProZ.com.
Translation
Specializes in:

Law (general)

Law: Contract(s)

Law: Taxation & Customs

Business/Commerce (general)

Finance (general)

Accounting

Real Estate

Government / Politics

Investment / Securities

International Org/Dev/Coop
More
PRO-level points: 8263, Questions answered: 2900
Wire transfer
Sample translations submitted: 10
English to Russian: Tag-Along Right
Detailed field: Finance (general)
Source text - English
Within the Offer Period, as an alternative to delivering an Acceptance, the Remaining Shareholder may deliver a notice ("Tag Along Notice") to the Selling Shareholder of its intention to exercise its right to sell all or part of its Shares to the Offeror (the "Tag Along Right"). Failure of the Remaining Shareholder to deliver a Tag Along Notice shall be deemed a waiver by such Remaining Shareholder of its Tag Along Right.
If the Selling Shareholder receives a Tag Along Notice, it shall not complete the sale of the Offer Shares to the Offeror unless it ensures that the Offeror agrees to purchase from the Remaining Shareholder who sent a Tag Along Notice (a "Tagging Shareholder") all the Shares specified in the Tag Along Notice on the Proposed Purchaser Terms.
The Selling Shareholder and the Tagging Shareholder shall Transfer to the Offeror the Offered Shares and the Shares indicated in the Tag Along Notice simultaneously on the Proposed Purchaser Terms.
Drag-Along Rights
Provided that the Remaining Shareholder has not exercised its right of first refusal to purchase all Offered Shares of the Selling Shareholder or the Remaining Shareholder has not exercised its Tag Along Right to sell its Shares to the Offeror, the Selling Shareholder may require the Remaining Shareholder to sell its Shares to the Offeror ("Drag Along Right"), by indicating its desire to exercise such right in the Offer Notice.
The completion of the purchase and sale of the Remaining Shareholder's Shares to the Offeror (the "Drag Along Completion") shall occur and the transfer price shall be paid within ninety (90) calendar days after the conclusion of the Offer Period in accordance with the terms of the Offer Notice. The Remaining Shareholder agrees to execute and deliver all documents reasonably required to consummate the sale and transfer of their Shares to the Offeror on the terms set forth in the Drag Along Notice.
In case the other Shareholder breach its obligations (to execute and deliver documents or to pay the transfer price within the set timeframes) the Remaining Shareholder shall pay to the Selling Shareholder liquidated damages in the amount of twenty per cent (20%) of the purchase price to be paid for such Remaining Shareholder's Shares. In case the completion of the purchase and sale of the Remaining Shareholder' Shares to the Offeror did not occur within ninety (90) calendar days after the conclusion of the Offer Period, the Selling Shareholder obtains right to dispose of his Shares in any way without any restrictions.

Translation - Russian
В качестве альтернативы Акцепту Оставшийся акционер в течение Периода оферты может направить уведомление (далее – "Уведомление об участии в продаже акций") Акционеру-продавцу о намерении осуществить свое право на продажу всех или части своих Акций Оференту (далее – "Право участия в продаже акций"). Ненаправление Оставшимся акционером Уведомления об участии в продаже акций считается отказом Оставшегося акционера от Права участия в продаже акций.
В случае получения Акционером-продавцом Уведомления об участии в продаже акций он вправе осуществить продажу Акций, указанных в оферте, Оференту лишь в случае принятия им мер для получения согласия Оферента на покупку у Оставшегося акционера, направившего Уведомление об участии в продаже акций (далее – "Акционер, участвующий в продаже акций"), всех Акций, указанных в Уведомлении об участии в продаже акций, на Условиях, предлагаемых покупателем.
Акционер-продавец и Акционер, участвующий в продаже акций, осуществляют Передачу Оференту Акций, указанные в оферте, и Акций, указанных в Уведомлении об участии в продаже акций, одновременно на Условиях, предлагаемых покупателем.
Право привлечения остальных акционеров к продаже акций
При условии неосуществления Оставшимся акционером права первого отказа на покупку всех Акций, указанных в оферте, которые имеются в распоряжении Акционера-продавца, либо неосуществления Оставшимся акционером Права участия в продаже акций, предусматривающего продажу его Акций Оференту, Акционер-продавец может потребовать от Оставшегося акционера продажи его Акций Оференту (далее – "Право привлечения остальных акционеров к продаже акций"), указав на свое желание осуществить указанное право в Уведомлении об оферте.
Завершение купли-продажи Акций Оставшегося акционера Оференту (далее – "Завершение сделки на основании права привлечения остальных акционеров к продаже акций") осуществляется (а цена передачи уплачивается) не позднее чем через 90 (девяносто) календарных дней после окончания Периода оферты в соответствии с условиями Уведомления об оферте. Оставшийся акционер обязуется подписать и оформить все документы, обоснованно необходимые для совершения сделки купли-продажи его Акций Оференту на условиях, указанных в Уведомлении о праве привлечения остальных акционеров к продаже акций.
В случае нарушения другим Акционером своих обязательств (в части подписания и оформления документов или уплаты цены передачи в установленные сроки), Оставшийся акционер уплачивает Акционеру-продавцу заранее оцененные убытки в размере 20% (двадцати процентов) от покупной цены, уплачиваемой за Акции Оставшегося акционера. В случае незавершения сделки купли-продажи Акций Оставшегося акционера Оференту в течение 90 (девяноста) календарных дней после окончания Периода оферты Акционер-продавец получает право на отчуждение своих Акций любым способом без каких-либо ограничений.
English to Russian: Lien
Detailed field: Investment / Securities
Source text - English
The Company shall have a first and paramount lien on every share for all moneys (whether presently payable or not) called or payable at a fixed time in respect of that share, and the Company shall also have a first and paramount Hen on all shares standing registered in the name of a single person for all moneys presently payable by him or his estate to the Company; but the Directors may at any time declare any share to be wholly or in part exempt from the provisions of this Regulation. The Company's lien, if any, on a share shall extend to all dividends payable thereon as well as to any other rights or benefits attached thereto.
The Company may sell, in such manner as the Directors think fit, any shares on which the Company has a lien, but no sale shall be made unless a sum in respect of which the lien exists is presently payable, nor until the expiration of fourteen days after a notice in writing, stating and demanding payment of such part of the amount in respect of which the Hen exists as is presently payable, has been given to the registered holder for the time being of the share, or the person entitled thereto by reason of his death or bankruptcy.
To give effect to any such sale, the Directors may authorise some person to transfer the shares sold to the purchaser thereof. The purchaser shall be registered as the holder of the shares comprised in any such transfer, and he shall not be bound to see to the application of the purchase money nor shall his title to the shares be affected by any irregularity or invalidity in the proceedings in reference to the sale.
The proceeds of the sale shall be received by the Company and applied in payment of such part of the amount in respect of which the lien exists as is presently payable, and the residue, if any, shall (subject to a like lien for sums not presently payable as existed upon the snares before the sale) be paid to the person entitled to the shares at the date of the sale.
Translation - Russian
Компания имеет первоочередное и первостепенное право удержания по отношению к каждой акции в пределах всей суммы денежной задолженности (как подлежащей уплате в настоящее время, так и иной) по этой акции, подлежащей погашению по требованию или вносимой в оговоренный срок. Кроме того, Компания имеет первоочередное и первостепенное право удержания по отношению ко всем акциям, зарегистрированным на имя какого-либо одного конкретного лица, в пределах всей суммы текущей задолженности перед Компанией к погашению таким лицом или за счет его имущества, однако при этом директоры вправе в любое время полностью или частично вывести любую акцию из-под действия положений этого пункта. Право удержания (при его наличии), которым Компания обладает по отношению к любой акции, распространяется на все дивиденды к выплате по этой акции, а также на другие права или льготы, закрепленные за ней.
Компания может продавать любым способом по усмотрению директоров любые акции, в отношении которых Компания имеет право удержания, но только при условии наступления срока уплаты суммы, в отношении которой существует право удержания, а также непогашения задолженности в течение четырнадцати дней после направления держателю акций на соответствующий конкретный момент времени или лицу, получившему право на эти акции в результате смерти или банкротства держателя, письменного уведомления с указанием и требованием об уплате части подпадающей под право удержания суммы с наступившим сроком погашения.
Для любой такой продажи директоры могут уполномочить определенное лицо передать проданные акции их покупателю. Покупатель регистрируется в качестве держателя акций, являющихся объектом передачи, и не обязан контролировать распоряжение уплаченными за их приобретение денежными средствами, при этом его имущественные права на акции не могут быть ущемлены в результате неправильных или не имеющих юридической силы действий в процессе продажи.
Компания получает поступления от продажи акций и использует их для оплаты той части подпадающей под право удержания суммы, срок погашения которой наступил, а любые оставшиеся после этого средства, при их наличии (с учетом аналогичных прав удержания в отношении сумм с еще не наступившим сроком погашения по таким акциям, имевшихся до их продажи), выплачиваются лицу, располагавшему имущественными правами на эти акции на дату продажи.
English to Russian: Taxes
Detailed field: Law: Taxation & Customs
Source text - English
All Tax Returns required to be filed by or on behalf of any of the Group Companies have been filed on a timely basis with the appropriate taxing authorities and, as of the time of filing or amendment, all such Tax Returns were true, complete and correct in all material respects. All amounts shown on such Tax Returns (including interest and penalties) as due from the Group Companies, either directly, as part of the consolidated tax return of another taxpayer, or otherwise, have been fully and timely paid.
No audit or other proceeding by any court or other Governmental Body is pending or, to the Knowledge of the Issuer, threatened with respect to any Taxes due from or with respect to any Group Company or any Tax Returns filed by or with respect to any Group Company. There are no Taxes (including deferred Taxes) claimed or asserted in writing by any taxing authority to be due and payable by any Group Company.
All Taxes which any Group Company is liable to make payment for prior to Completion has been paid prior to Completion.
To the Knowledge of the Issuer, no investigation, audit or visit by any Taxation Authority is planned in respect of any Group Company for the next twelve (12) months.
The total amounts set up as liabilities for Taxes in the Financial Statements are sufficient to cover the payment of all Taxes, including any penalties or interest thereon and whether or not assessed or disputed, which are, or are hereafter found to be, or to have been, due with respect to the conduct of the Business of each Group Company for the taxable periods covered thereby.
No Group Company has deferred Tax liabilities.
No Group Company has, at any time, entered into any agreement which either (i) was entered into solely or wholly or mainly with a view to avoiding, reducing, postponing or extinguishing any actual or potential liability for Tax; (ii) was designed for the purpose of unlawfully avoiding Taxes, or (iii) contained steps inserted without any commercial or business purpose and no Group Company has unlawfully invoked an exemption or reduction of Tax.
All payments by any Group Company to any Person which are required by law to be made under deduction of Taxes have been so made and each Group Company has (if required by law to do so) provided certificates of deduction to such person and transferred to any relevant Taxation Authority any Taxes deducted to the extent required. Each Group Company has complied with all legal obligations with respect to withholding Tax liabilities of any nature.
Translation - Russian
Все Налоговые декларации, которые должны подаваться Компанией Группы или от имени Компании Группы, своевременно подаются в соответствующие налоговые органы; при этом на момент подачи или изменения все эти Налоговые декларации являются подлинными, полными и точными во всех существенных отношениях. Все суммы, указанные в таких Налоговых декларациях (включая проценты и штрафы) как подлежащие оплате Компанией Группы как напрямую, так и в составе консолидированной налоговой декларации иного налогоплательщика и пр., были полностью и своевременно уплачены.
Насколько известно Эмитенту, в ближайшем будущем не планируется проведение проверок или иных процессуальных действий судом или иным Органом государственной власти в отношении Налогов, подлежащих уплате Компаниями Группы или связанных с ними, либо Налоговых деклараций, поданных Компаниями Группы или связанных с ними. Налоговые органы не направляли письменных требований или заявлений об уплате Налогов (включая отсроченные Налоги) Компаниями Группы.
Все Налоги, которые какая–либо Компания Группы обязана уплатить до Завершения сделки, были уплачены ею до Завершения сделки.
Насколько известно Эмитенту, на следующие 12 (двенадцать) месяцев Налоговыми органами не запланировано никаких расследований, проверок или визитов в отношении Компаний Группы.
Общие суммы, указанные как обязательства по уплате Налогов в Финансовой отчетности, достаточны для уплаты всех Налогов, в том числе, штрафов или процентов по ним, которые, независимо от того, были ли они начислены или оспорены, подлежат, будут подлежать в дальнейшем или подлежали оплате в связи с Деятельностью каждой Компании Группы в налогооблагаемые периоды.
Ни одна из Компаний Группы не имеет отсроченных обязательств по Налогам.
Ни одна из Компаний Группы никогда не заключала соглашений, которые: (i) заключались бы исключительно, полностью или в основном в целях уклонения, снижения, переноса на будущие периоды или отмены фактических или потенциальных обязательств по Налогам; (ii) были бы предназначены для незаконного уклонения от уплаты Налогов; или (iii) включали бы в себя меры, предусмотренные без каких–либо коммерческих или хозяйственных целей; при этом ни одна из Компаний Группы не обращалась за незаконным освобождением от уплаты или снижением Налогов.
Все платежи Компаний Группы по расчетам с Лицами, которые должны быть осуществлены по закону для удержания Налогов, были произведены, и все Компании Группы (если это требуется по закону) предоставили свидетельства об удержании Налогов указанным Лицам и перечислили все Налоги, удержанные в надлежащем объеме, в соответствующие Налоговые органы. Все Компании группы соблюдают все правовые обязательства в отношении удержания Налогов.
English to Russian: Financial Statements
Detailed field: Finance (general)
Source text - English
The Financial Statements are complete and correct and present fairly and accurately the financial position of the [•] Group for the periods reflected.
As at 31 December [•], there was no liability that should properly be reflected or reserved against in accordance with IFRS in the Financial Statements for such twelve (12) month period which is not fully reflected or reserved against in such Financial Statements.
There are no matters relating to the condition (financial or otherwise), operations (present or prospective), Business (present or prospective), Permits, Properties, Assets or liabilities of the [•] Group which have not been appropriately reflected or reserved against in the Financial Statements.
The provisions for Taxes in the Financial Statements are sufficient for all unpaid Taxes, whether or not disputed, in respect of their business and operations for all periods ended prior to or on 31 December [•].
The accounts receivable are reflected properly in the Financial Statements, are genuine and valid receivables subject to no set offs or counterclaims, and arose from valid sales and bona fide transactions in the Ordinary Course of Business. Except as indicated on the Financial Statements, the accounts receivable reflected on the Financial Statements, or acquired by the Group after the date of the Financial Statements, have been collected or are fully collectible within sixty (60) days after the Completion Date in amounts not less than the aggregate amount recorded therein. The amount and face value shown on invoices and statements are actually and absolutely owing to the Group and are not contingent for any reason. At the Completion Date, none of the accounts receivable represent an obligation owed by the Original Shareholder or any of its Affiliates.
The Financial Statements set forth a complete list of the accounts payable and accrued expenses as of the date or dates thereof.
Since 31 December [•], no dividends, interest payments or other distributions or payments of any kind were paid to the Original Shareholder or their Affiliates in the aggregate.

Translation - Russian
Финансовая отчетность является полной и точной, а также обеспечивает адекватное и достоверное представление о финансовом положении Группы [•] за отчетные периоды.
На 31 декабря [•] года отсутствовали обязательства, которые должны быть надлежащим образом отражены или зарезервированы согласно МСФО в Финансовой отчетности за указанный период продолжительностью 12 (двенадцать) месяцев, который неполностью отражен или зарезервирован в указанной Финансовой отчетности.
Не существует вопросов, касающихся финансового (или иного) положения, нынешних (или будущих) операций, нынешней (или будущей) Деятельности, Разрешений, объектов Имущества, Активов или обязательств Группы [•], которые не были адекватно отражены или зарезервированы в Финансовой отчетности.
Резервы по Налогам в финансовой отчетности достаточны по всем неуплаченным Налогам (вне зависимости от того, являются ли они предметом опротестования или нет), связанным с деятельностью или операциями за все периоды до 31 декабря [•] года или по состоянию на указанную дату.
Дебиторская задолженность надлежащим образом отражена в Финансовой отчетности, является действительной, законной, не может являться объектом взаимозачетов или встречных претензий и является следствием юридически действительных продаж и добросовестных сделок в ходе Текущей деятельности. За исключением случаев, указанных в Финансовой отчетности, дебиторская задолженность, отраженная в Финансовой отчетности или приобретенная Группой после даты ее составления, взыскана или подлежит взысканию в полном объеме в течение 60 (шестидесяти) дней после Даты завершения сделки в размере не менее совокупной суммы, отраженной в Финансовой отчетности. Сумма и номинальная стоимость, указанные в счетах–фактурах и выписках, фактически и полностью причитаются Группе и не являются условными по какому–либо основанию. На Дату завершения сделки ни одна из сумм дебиторской задолженности не является обязательством Учредителя или любого из его Аффилированных лиц.
Финансовая отчетность содержит полный перечень сумм кредиторской задолженности и начисленных расходов по состоянию на одну или несколько отчетных дат.
За период с 31 декабря [•] года никаких выплат Учредителю или его Аффилированным лицам в форме дивидендов, процентных или иных распределительных выплат не производилось.
English to Russian: Amounts Due, Trading Securities, Impairment Allowances
Detailed field: Accounting
Source text - English
Amounts Due from Credit Institutions
In the normal course of business, the Bank maintains current accounts or deposits for various periods of time with other banks. Amounts due from credit institutions with a fixed maturity term are subsequently measured at amortized cost using the effective interest method. Those that do not have fixed maturities are carried at cost. All amounts due from credit institutions are carried net of any allowance for impairment.
Trading Securities
Securities purchased principally for the purpose of generating a profit from short-term fluctuations in price or dealers' margin are classified as trading securities. Trading securities are initially recognized under the policy for financial instruments and are subsequently measured at fair value, based on market values as of the balance sheet date. Realized and unrealized gains and losses resulting from operations with trading securities are recognized in the statement of income as gains less losses from trading securities. Interest earned on trading securities is reported as interest income.
In determining estimated fair value, securities are valued at the last trade price if quoted on an exchange, or the last bid price if traded over-the-counter. When market prices are not available or if liquidating the Bank's position would reasonably be expected to impact market prices, fair value is determined by reference to price quotations for similar instruments traded in different markets.
Allowances for Impairment of Financial Assets
The Bank establishes allowances for impairment of financial assets when it is probable that the Bank will not be able to collect the principal and interest according to the contractual terms of the related loans issued, held-to-maturity securities and other financial assets, which are carried at cost and amortized cost. The allowances for impairment of financial assets are defined as the difference between carrying amounts and the present value of expected future cash flows, including amounts recoverable from guarantees and collateral, discounted at the original effective interest rate of the financial instrument. For instruments that do not have fixed maturities, expected future cash flows are discounted using periods during which the Bank expects to realize the financial instrument.
The allowances are based on the Bank's own loss experience and management's judgment as to the level of losses that will most likely be recognized from assets in each credit risk category by reference to the debt service capability and repayment history of the borrower. The allowances for impairment of financial assets in the accompanying financial statements have been determined on the basis of existing economic and political conditions. The Bank is not in a position to predict what changes in conditions will take place in the Russian Federation and what effect such changes might have on the adequacy of the allowances for impairment of financial assets in future periods.
Changes in allowances are reported in the statement of income of the related period. When a loan is not collectable, it is written off against the related allowance for impairment; if the amount of the impairment subsequently decreases due to an event occurring after the write-down, the reversal of the related allowance is credited to the related impairment of financial assets in the statement of income.
Translation - Russian
Средства в кредитных организациях
В рамках текущей деятельности Банк открывает текущие счета или размещает депозиты на различные сроки в других банках. Средства в кредитных организациях переоцениваются по себестоимости с учетом амортизации по методу эффективной процентной ставки, если по ним установлены фиксированные сроки погашения. В противном случае переоценка производится по первоначальной стоимости. Все средства в кредитных организациях отражаются за вычетом резерва под снижение их стоимости.
Торговые ценные бумаги
Торговыми ценными бумагами называются бумаги, приобретенные преимущественно для извлечения прибыли в результате краткосрочных колебаний цен или за счет дилерской маржи. Первоначальное отражение торговых ценных бумаг производится в соответствии с принципами учета финансовых активов. Последующая переоценка осуществляется по справедливой стоимости, которая определяется исходя из рыночной стоимости на отчетную дату. Реализованные и нереализованные прибыли и убытки по операциям с торговыми ценными бумагами отражаются в отчете о прибылях и убытках в составе прибыли (убытка) от операций с ценными бумагами. Полученные проценты по торговым ценным бумагам отражаются в составе процентного дохода.
При определении справедливой стоимости ценных бумаг используется их последняя цена на торгах, если ценные бумаги котируются на бирже. Если же ценные бумаги обращаются на внебиржевом рынке, их стоимость определяется по последней цене покупки. Если информация о рыночных ценах отсутствует, или если есть достаточные основания полагать, что ликвидация позиции Банка окажет влияние на рыночные цены, справедливая стоимость рассчитывается на основе котировок аналогичных финансовых инструментов, обращающихся на различных рынках.
Резервы под снижение стоимости финансовых активов
Банк создает резервы под снижение стоимости финансовых активов при наличии вероятности того, что Банку не удастся взыскать основную сумму долга и проценты в соответствии с договорными условиями выданных кредитов, ценных бумаг, удерживаемых до срока погашения, и прочих финансовых активов, учитываемых по себестоимости и амортизированной стоимости. Резерв под снижение стоимости финансовых активов определяется как разница между их балансовой стоимостью и текущей стоимостью прогнозируемых денежных потоков, включая суммы к получению по гарантиям и объектам обеспечения, с дисконтом на фактическую исходную процентную ставку финансового инструмента. Инструменты, по которым не установлен фиксированный срок погашения, дисконтируются с использованием периодов, в течение которых Банк рассчитывает реализовать финансовый инструмент.
Резервы создаются на основании информации об убытках Банка за предыдущие годы и оценок руководства относительно размера убытков, которые, вероятнее всего, будут отражены по активам каждой категории кредитного риска с учетом возможности погашения задолженности и кредитной истории заемщика. Резерв под снижение стоимости финансовых активов в прилагаемой финансовой отчетности рассчитан исходя из существующих экономических и политических условий. Банк не может прогнозировать, какие изменения произойдут в Российской Федерации и как они могут сказаться на достаточности резервов под снижение стоимости финансовых активов в будущем.
Изменения резервов отражаются в отчете о прибылях и убытках за соответствующий период. Если возмещение убытка не представляется возможным, сумма убытка списывается на соответствующий резерв под снижение стоимости. Если впоследствии сумма, на которую снизилась стоимость, уменьшается в результате события, наступившего после списания, в отчете о прибылях и убытках отражается восстановление резерва под снижение стоимости финансовых активов.
English to Russian: Audit Opinion
Detailed field: Finance (general)
Source text - English
We have audited the accompanying consolidated balance sheet of [•] and subsidiaries (together the "Group") as of December 31, [•], and the related consolidated statements of income, changes in shareholders' equity, and cash flows for the year then ended. These consolidated financial statements are the responsibility of the Group's management. Our responsibility is to express an opinion on these consolidated financial statements based on our audit.
We conducted our audit in accordance with International Standards on Auditing. Those standards require that we plan and perform the audit to obtain reasonable assurance about whether the consolidated financial statements are free of material misstatement. An audit includes examining, on a test basis, evidence supporting the amounts and disclosures in the consolidated financial statements. An audit also includes assessing the accounting principles used and significant estimates made by management, as well as evaluating the overall consolidated financial statement presentation. We believe that our audit provides a reasonable basis for our opinion.
In our opinion, the consolidated financial statements referred to above present fairly, in all material respects, the financial position of the Group as of December 31, [•], and the results of its operations and its cash flows for the year then ended in accordance with International Financial Reporting Standards issued by the International Accounting Standards Board.
Translation - Russian
Мы провели аудит прилагаемого консолидированного бухгалтерского баланса [•] и дочерних предприятий (далее – "Группа") на 31 декабря [•] года и соответствующих консолидированных отчетов о прибылях и убытках, об изменениях в собственных средствах и о движении денежных средств за отчетный год по указанную дату. Ответственность за подготовку консолидированной финансовой отчетности лежит на руководстве Группы. Мы несем ответственность за формирование мнения об этой консолидированной финансовой отчетности на основании проведенной нами аудиторской проверки.
Мы провели аудит в соответствии с Международными стандартами аудита. Согласно этим стандартам, мы должны спланировать и провести аудиторскую проверку таким образом, чтобы получить достаточную уверенность в отсутствии существенных искажений в консолидированной финансовой отчетности. Аудит включает в себя выборочную проверку данных для документального подтверждения сумм, содержащихся в консолидированной финансовой отчетности, и раскрытой в ней информации. Кроме того, аудит включает в себя анализ применяемых принципов бухгалтерского учета и существенных оценок, сделанных руководством, а также общего представления консолидированной финансовой отчетности. Мы считаем, что проведенный аудит дает нам достаточно оснований для выражения нашего мнения.
По нашему мнению, прилагаемая консолидированная финансовая отчетность во всех существенных аспектах обеспечивает достоверное представление о финансовом положении Группы на 31 декабря [•] года, о результатах ее деятельности и о движении ее денежных средств за отчетный год по указанную дату в соответствии с Международными стандартами финансовой отчетности, опубликованными Советом по международным стандартам бухгалтерского учета.
English to Russian: Dispute Resolution
Detailed field: Law: Contract(s)
Source text - English
Any claim or controversy arising out of or relating to this Agreement shall be finally determined by arbitration in accordance with the arbitration rules (the "Rules") of the London Court of International Arbitration ("LCIA"). The arbitration proceeding shall be conducted in the English language and shall take place in London, England. The arbitral tribunal shall be composed of three arbitrators selected by the LCIA.
In the event of any conflict between the Rules and the provisions of this Agreement, the provisions of this Agreement shall prevail.
The arbitrators shall have no power to award damage to reputation, lost profits, lost business opportunities, mental or emotional distress, moral, indirect, incidental, exemplary, treble, special or punitive damages, cost of capital, substitution or replacement costs, internal costs, interference with business operations or diminution of the value of property. Each Party retains the right to seek interim, provisional or conservatory measures from judicial authorities and any such request shall not be deemed incompatible with the agreement to arbitrate or a waiver of the right to arbitrate.
The award of the arbitrators shall be final and binding on the Parties.
The award of the arbitrators may be enforced by any court of competent jurisdiction and may be executed against the person and assets of the losing party in any competent jurisdiction.
The arbitrators shall award to the prevailing party, if any, as determined by the arbitrators, all of its costs and fees. "Costs and fees" mean all reasonable pre-award expenses of the arbitration, including the arbitrators' fees, administrative fees, travel expenses, out-of-pocket expenses (such as copying and telephone), court costs, witness fees, and reasonable, documented attorneys' fees (other than on a contingent fee basis).
The Parties agree that the arbitration shall be kept confidential and that the existence of the proceeding and all elements thereof (including but not limited to any pleadings, briefs or other documents submitted or exchanged, any testimony or other oral submissions, and any awards) shall not be disclosed beyond the tribunal, the LCIA, the Parties, their counsel and any person necessary to the conduct the proceedings, except as may be lawfully required in judicial proceedings relating thereto or to the award resulting therefrom or as required pursuant to the rules of any recognised stock exchange.
Except for arbitration proceedings pursuant to this Clause [•], no action, lawsuit or other proceeding (other than the enforcement of an arbitration decision, an action to compel arbitration or an application for interim, provisional or conservatory measures in connection with the arbitration) shall be brought by the Parties in connection with any matter arising out of or in connection with this Agreement.
Translation - Russian
Претензии или противоречия, возникающие по предмету настоящего Соглашения или в связи с ним, подлежат окончательному урегулированию посредством третейского разбирательства в соответствии с регламентом (далее – "Регламент") Лондонского международного арбитражного суда (далее – "ЛМАС"). Третейское разбирательство проводится на английском языке в г. Лондон, Англия. Третейский суд состоит из трех арбитров, определяемых по выбору ЛМАС.
В случае расхождений между Регламентом и положениями настоящего Соглашения преимущественную силу имеют положения Соглашения.
Арбитры не вправе выносить решение о компенсации за ущерб репутации, упущенную прибыль, упущенные коммерческие возможности, психологические или эмоциональные страдания, моральный ущерб, косвенные, сопутствующие, случайные, штрафные убытки, убытки в тройном размере, убытки, определяемые особыми обстоятельствами дела и присуждаемые в порядке наказания, стоимости капитала, затрат на замену или замещение, внутренних издержек, препятствий для коммерческой деятельности и снижения стоимости имущества. Каждая Сторона сохраняет за собой право ходатайствовать перед судебными органами о наложении промежуточных, временных или обеспечительных мер, причем такое ходатайство не считается противоречащим арбитражной оговорке, а также не составляет отказа от права на третейское разбирательство.
Решение арбитров является окончательным и имеет обязательную силу для Сторон.
Решение арбитров может быть принудительно исполнено любым судом компетентной юрисдикции с обращением взыскания против лица и активов проигравшей дело стороны в любой компетентной юрисдикции.
Арбитр присуждает в пользу выигравшей дело стороны, если таковая существует, все ее издержки и гонорары согласно определению арбитра. "Издержки и гонорары" означает все обоснованные расходы по третейскому разбирательству до вынесения решения, включая вознаграждение арбитров, административные сборы, командировочные и накладные расходы (например, расходы на копирование и телефонную связь), судебные издержки, вознаграждение свидетелям, а также обоснованное и документально подтвержденное вознаграждение адвокатов (не обусловленное выигрышем дела).
Стороны соглашаются, что третейское разбирательство носит конфиденциальный характер, а существование разбирательства и все его элементы (включая, без ограничения, любые состязательные бумаги, изложение позиций или иные документы, подача или обмен которых имели место, свидетельские показания и прочие устные выступления, а также решения) не подлежат раскрытию кому–либо, кроме третейского суда, ЛМАС, Сторон, их адвокатов, а также необходимых для ведения разбирательства лиц, за исключением случаев, когда раскрытие может законным образом потребоваться в рамках судебного разбирательства, относящегося к третейскому разбирательству или вынесенному по его итогам решению, или в соответствии с правилами любой официальной фондовой биржи.
За исключением третейских разбирательств в соответствии с настоящим пунктом [•], Стороны не будут возбуждать каких–либо исков, судебных дел или иных разбирательств (за исключением исков, судебных дел или иных разбирательств с целью принудительного исполнения третейского решения, исков о принуждении к третейскому разбирательству, а также ходатайств о промежуточных, временных или обеспечительных мерах в связи с третейским разбирательством) в связи с какими–либо вопросами, возникающими по предмету настоящего Соглашения, или в связи с ним.
English to Russian: Authority and Capacity of the Issuer
Detailed field: Finance (general)
Source text - English
Each Group Company is a legal entity duly organised and validly existing under the laws of the jurisdiction of its creation. Each Group Company is not in bankruptcy, liquidation or receivership (and no order or resolution therefore has been presented and no notice of appointment of any liquidator, receiver, administrative receiver or administrator has been given) and has full corporate power and authority to carry on its Business as it is now being conducted and to own and use the assets owned and used by it for the conduct of its Business.
The Issuer has all necessary corporate power and authority to enter into and perform its obligations under this Agreement and to allot and issue the Issued Shares in accordance with the terms hereof; furthermore, the Issuer has taken, or will take before Completion, all necessary action to authorise the execution, delivery and performance by the Issuer of the Transaction Documents, the allotment and issuance of the Issued Shares and the consummation by it of such other obligations contemplated thereby.
These Transaction Documents have been duly authorised and executed by the Issuer and, assuming due execution thereof by the Investor, constitutes legal valid and binding obligations of the Issuer, enforceable against it in accordance with its terms, except to the extent that enforceability may be limited by applicable bankruptcy, insolvency, reorganisation, moratorium and other laws relating to or affecting creditors' rights generally.
The execution, delivery and performance by the Issuer of the Transaction Documents and the consummation by it of the obligations contemplated thereby:
do not and will not breach, in any material respect, any provision of any Applicable Law, regulation or rule or any Order applicable to the Issuer or any of its material assets;
do not and will not materially conflict with, result in a breach of or violate any term or provision of the Organisational Documents of the Issuer or any other Group Company;
do not and will not conflict with, result in a breach of, violate or constitute a default under any of the terms, conditions or provisions of any material contract, agreement or instrument to which the Issuer is a party or by which the Issuer or any of its material assets may be bound, except for such defaults (or rights of termination or cancellation) as to which requisite waivers or consents have been obtained or which would not materially and adversely effect the ability of the Issuer to enter into and perform its obligations under the Transaction; and
do not and will not result in the creation or imposition of any Encumbrance of any nature upon, or with respect to any Group Company or its respective assets and properties.
Translation - Russian
Каждая Компания Группы является юридическим лицом, надлежащим образом учрежденным и осуществляющим свою деятельность на законных основаниях в соответствии с законодательством того административно–территориального образования, где оно создано. Ни одна из Компаний Группы не является объектом банкротства, ликвидации или конкурсного управления (при этом в отношении нее не принималось решений или распоряжений в связи с этим и не направлялось уведомлений о назначении ликвидатора, конкурсного управляющего, управляющего конкурсной массой или распорядителя). Каждая Компания Группы обладает всеми корпоративными полномочиями и прерогативами осуществлять свою Деятельность в том виде, в каком она осуществляется в настоящее время, а также иметь в собственности и использовать объекты имущества, находящиеся в ее собственности и используемые ею для осуществления Деятельности.
Эмитент обладает всеми корпоративными полномочиями и прерогативами на оформление и выполнение своих обязательств по Соглашению, а также на размещение и выпуск Эмиссионных акций в соответствии с условиями Соглашения. Кроме того, Эмитент принял или намерен принять в период, предшествующий Завершению сделки, все необходимые меры для подписания, совершения и выполнения Эмитентом Документов по сделке, размещения и выпуска Эмиссионных акций и осуществления им других обязательств, предусмотренных Документами по сделке.
Документы по сделке надлежащим образом санкционированы и подписаны Эмитентом и (если предположить, что они надлежащим образом подписаны Инвестором) представляют собой законные, юридически действительные и безусловные к исполнению обязательства Эмитента, имеющие исковую силу против него в соответствии с оговоренными в них условиями, за исключением случаев, когда исковая сила может быть ограничена нормами законодательства по вопросам банкротства, неплатежеспособности, реорганизации, введения моратория и др., имеющими отношение к правам кредиторов в целом и оказывающими влияние на них.
Подписание, совершение и выполнение Эмитентом Документов по сделке, а также осуществление им обязательств, предусмотренных Документами по сделке:
не влекут и не повлекут за собой нарушения, в существенных отношениях, положений Применимого законодательства, нормативных актов или правил, либо Распоряжений, применимых к Эмитенту или любому из его значимых активов;
не вступают и не будут вступать в противоречие с любыми условиями или положениями Учредительных документов Эмитента или любой другой Компании Группы, а также не влекут и не повлекут за собой их нарушения или несоблюдения;
не вступают и не будут вступать в противоречие с любыми из пунктов, условий или положений значимых контрактов, договоров или актов, участником которых является Эмитент либо которые могут иметь обязательную силу для Эмитента или любого из его значимых активов, а также не влекут и не повлекут за собой их нарушения, несоблюдения или невыполнения, за исключением случаев невыполнения указанных пунктов, условий или положений (либо прав на прекращение их действия или их аннулирование), в отношении которых были получены требуемые акты с отказом от реализации прав или согласования либо которые вряд ли способны оказать существенное неблагоприятное влияние на способность Эмитента к оформлению и выполнению своих обязательств по Сделке; и
не влекут и не повлекут за собой оформления, в том числе, в принудительном порядке, каких бы то ни было Обременений в отношении Компаний Группы, либо их активов и объектов имущества.
English to Russian: Evidentiary Hearing
Detailed field: Law (general)
Source text - English
The Arbitral Tribunal shall at all times have complete control over the Evidentiary Hearing. The Arbitral Tribunal may limit or exclude any question to, answer by or appearance of a witness (which term includes, for the purposes of this Article, witnesses of fact and any Experts), if it considers such question, answer or appearance to be irrelevant, immaterial, burdensome, duplicative or covered by a reason for objection set forth in Article [•]. Questions to a witness during direct and re¬direct testimony may not be unreasonably leading.
The Claimant shall ordinarily first present the testimony of its witnesses, followed by the Respondent presenting testimony of its witnesses, and then by the presentation by Claimant of rebuttal witnesses, if any. Following direct testimony, any other Party may question such witness, in an order to be determined by the Arbitral Tribunal. The Party who initially presented the witness shall sub¬sequently have the opportunity to ask additional questions on the matters raised in the other Parties' questioning. The Arbitral Tribunal, upon request of a Party or on its own motion, may vary this order of proceeding, including the arrangement of testimony by particular issues or in such a manner that witnesses presented by different Parties be questioned at the same time and in confrontation with each other. The Arbitral Tribunal may ask questions to a witness at any time.
Any witness providing testimony shall first affirm, in a manner determined appropriate by the Arbitral Tribunal, that he or she is telling the truth. If the witness has submitted a Witness Statement or an Expert Report, the witness shall confirm it. The Parties may agree or the Arbitral Tribunal may order that the Witness Statement or Expert Report shall serve as that witness's direct testimony.
Subject to the provisions of Article [•], the Arbitral Tribunal may request any person to give oral or written evidence on any issue that the Arbitral Tribunal considers to be relevant and material. Any witness called and questioned by the Arbitral Tribunal may also be questioned by the Parties.
Translation - Russian
Арбитражный суд обязан всегда полностью контролировать Судебное слушание показаний. Арбитражный суд может ограничивать или исключать любые вопросы к свидетелям, их ответы или случаи явки (в целях настоящей статьи данный термин включает в себя свидетелей, осведомленных о фактических обстоятельствах дела, и любых Экспертов), если он сочтет указанные вопросы, ответы или случаи явки неуместными, несущественными, обременительными, излишними или подпадающими под основания для предъявления возражений, указанные в статье [•]. Вопросы к свидетелю во время прямого допроса или допроса выставившего свидетеля стороной после перекрестного опроса не должны носить явно выраженного наводящего характера.
Как правило, сначала Истец представляет свидетельские показания своих свидетелей, затем Ответчик представляет свидетельские показания своих свидетелей, после чего следует представление Истцом свидетелей, выступающих с показаниями, опровергающими ранее данные показания (при их наличии). После дачи свидетельских показаний при прямом допросе свидетель может быть допрошен любой другой Стороной в порядке, который определяется Арбитражным судом. Сторона, первоначально представившая свидетеля, должна в дальнейшем иметь возможность задать дополнительные вопросы по обстоятельствам, затронутым в ходе проведения допроса остальными Сторонами. По требованию той или иной Стороны либо по собственной инициативе Арбитражный суд может изменить указанный порядок, включая организацию дачи свидетельских показаний по конкретным вопросам или в порядке, предусматривающем проведение допроса свидетелей, представленных различными Сторонами, одновременно и в присутствии друг друга. Арбитражный суд может в любое время задавать вопросы свидетелям.
Любой свидетель, дающий свидетельские показания, сначала обязан подтвердить в порядке, который Арбитражный суд сочтет целесообразным, что он говорит правду. Если свидетель представил Свидетельское заявление или Экспертное заключение, он обязан подтвердить это. Согласно договоренности Сторон или решению Арбитражного суда, Свидетельское заявление или Экспертное заключение может быть квалифицировано как свидетельские показания свидетеля, данные при прямом допросе.
С учетом положений статьи [•], Арбитражный суд может потребовать от любого лица дачи устных или письменных показаний по любому вопросу, который, по мнению Арбитражного суда, является необходимым и существенным. Любой свидетель, вызванный и допрошенный Арбитражным судом, также может быть допрошен Сторонами.
English to Russian: Employee Matters
Detailed field: Human Resources
Source text - English
There is not in existence any contract of employment with any employee of a Group Company which cannot be terminated by three months' notice or less without giving rise to any claim for damages or compensation (other than a statutory redundancy payment or statutory compensation for unfair dismissal).
There are no agreements or other arrangements (binding or otherwise) or outstanding or anticipated claims or disputes between any Group Company and any trade union or other body representing all or any of the employees of such Group Company.
Except as set forth in the Disclosure Letter, there are no contracts of employment with employees of any Group Company under which remuneration at a rate in excess of [•] per annum is payable.
No Group Company owes any amounts to, or has any outstanding obligations in respect of, any present or former directors, employees or shareholders of such company other than remuneration accrued during the month in which this agreement has been entered into.
Save to the extent (if any) to which provision or allowance has been made in the Financial Statements:
no Group Company has any liability for breach of any contract of service or for services, for redundancy payments, protective awards or for compensation for wrongful dismissal or unfair dismissal or for failure to comply with any order for the reinstatement or re-engagement of any employee or for any other liability accruing from the termination or variation of any contract of employment or for services; and
no gratuitous payment has been made or promised in connection with the actual or proposed termination or suspension of employment or variation of any contract of employment of any present or former director or employee.
There is no arrangement to which any Group Company contributes or may become liable to contribute under which benefits of any kind are payable to or in respect of any of the employees, directors or officers or any former employee or former director or former officer of any Group Company (or to any spouse or dependant of any of them) on retirement, on death or in the event of disability or sickness or in other similar circumstances.
Translation - Russian
Не существует никаких договоров найма сотрудников Компаний Группы, которые не могут быть прекращены путем направления соответствующего уведомления в срок, не превышающий трех месяцев, без возникновения требований о возмещении ущерба или компенсации (за исключением официальных выходных пособий или компенсаций в связи с необоснованным увольнением).
Не существует никаких договоров или иных соглашений (имеющих обязательную силу или иных) либо неурегулированных или вероятных требований или споров между Компаниями Группы, с одной стороны, и профсоюзами или иными органами, представляющими всех сотрудников Компаний Группы или их часть, с другой стороны.
За исключением случаев, указанных в Письме о раскрытии информации, не существует никаких договоров найма сотрудников Компаний Группы, предусматривающих выплату вознаграждения в размере свыше [•] в год.
Ни одна из Компаний группы не имеет задолженности или невыполненных обязательств перед своими нынешними или бывшими директорами, сотрудниками или акционерами, за сключением сумм вознаграждения, начисленного в месяце, в котором заключено настоящее Соглашение.
За исключением случаев отражения в Финансовой отчетности соответствующих резервов (при их наличии):
ни одна из Компаний Группы не имеет обязательств по факту нарушения договоров об оказании услуг или неоказания услуг, выплате выходных пособий, выплате вознаграждений в связи с увольнением или компенсаций в связи с незаконным или неправомерным увольнением, либо несоблюдением приказов о восстановлении на работе или возобновлении отношений найма с сотрудниками, либо иных обязательств в связи с прекращением или изменением договоров найма или договоров об оказании услуг; и
не произведено и не обещано никаких безвозмездных выплат в связи с фактическим или планируемым прекращением или приостановкой отношений найма или внесением изменений в договоры найма с нынешними или будущими директорами или сотрудниками.
Не существует никаких соглашений о внесении или вероятном внесении вкладов Компаний Группы, предусматривающих выплату материальных льгот любому из сотрудников, директоров или должностных лиц, либо бывших сотрудников, директоров или должностных лиц Компаний Группы (либо супругам или иждивенцам указанных лиц) по факту ухода в отставку, смерти, нетрудоспособности или заболевания либо в других аналогичных обстоятельствах.
More
Master's degree - Moscow Linguistic University
Years of experience: 36. Registered at ProZ.com: Jun 2009. Became a member: Jun 2010.
English to Russian (Moscow State Linguistic University, verified)

N/A
Adobe Acrobat, Microsoft Excel, Microsoft Word, FineReader, Powerpoint, SDL TRADOS, SDLX, Wordfast
Andrei Mazurin endorses ProZ.com's Professional Guidelines (v1.1).
Bio
Trained at Moscow Linguistic University (alias Moscow Maurice Thorez Institute of Foreign Languages) which is Russia's top school of language professionals, I have 25+ years' hands-on experience in providing English-Russian translation services.

I have worked for governments, TNCs, financial institutions, multiple FT 500 and Chambers Global companies, NGOs and a host of international translation agencies. I have successfully handled translation jobs of all sizes, including those with extremely large word counts and tight deadlines. My daily output is up to 10,000 words.

I am expert in business, financial and legal translations and, more specifically, antitrust and regulatory matters, banking and finance, capital markets and securities, corporate transactions and joint ventures, employment, international arbitration, M&A, private equity, structured finance, securitizations, and taxes.

My strengths include ability to work under pressure, meet deadlines, ensure neatness of work produced, exhibit creativity in solving problems, stay with projects and tasks until they are accomplished, and collaborate effectively with clients, coupled with fast touch typing skills and attention to detail.

HIGHLIGHTS OF WORK EXPERIENCE 2005 – present Freelance Translator
Translation assignments focus on business counseling (commercial contracts, emerging businesses, business entity formation, government contracts, intellectual property, joint ventures/alliances, labor/employment, mergers/acquisitions, reorganization/bankruptcy, securities, takeovers/proxy contests); corporate finance (bank lending, high yield debt offerings, private equity, private placements, registered/listed securities, structured finance, venture capital); project finance (capital markets, corporate trusts, export credit agency lending, multilateral lending, political risk and other insurance, syndicated lending); public finance (economic development, infrastructure finance, public/private partnerships); advocacy (alternative dispute resolution, commercial litigation, environmental, health and safety, international arbitration, product liability); regulatory (antitrust, energy, environmental, EU/US regulatory and competition, trade); and taxation (employee benefits, estates and trusts planning, international, national and local tax planning, public finance tax, tax controversies).

1996 – 2005 Staff Translator, 'Big Four' Auditing Firm
Translate documents in the areas of accounting, audit, tax, business advisory, corporate finance, risk management, regulatory and compliance. Specific fields of expertise include contracts, incorporation documents and corporate charters, audit reports (ISA and statutory), financial statements (GAAP, IFRS & statutory), loan portfolio reviews, FASB/SEC rulings/statements, litigation documents, marketing/promotional materials, reports, reviews and studies (securities, due diligence, valuation, financial instruments, taxation, investment banking etc).

1995 – 1996 Staff Translator, Major Russian Oil Production Company
Provide translation services under a major oilfield development project. Areas of expertise encompass foreign direct investment, acquisitions/divestitures, securities and capital market transactions, project finance, privatization, joint ventures and subsidiaries, workouts and bankruptcy, environmental and regulatory matters, litigation and arbitration.

1994 – 1995 Freelance Translator, US-based Management Consulting Firm
Demonstrate specific expertise with business and legal translations. In particular, translate into Russian and certified a complex oil contract, complete in time for negotiations, and produced a 230-page translation of formal presentation of consulting proposal with detailed graphics and artwork within a period of five days.

1993 – 1994 Head Translator/Interpreter, USAID Funded Work
Responsible for translation/interpretation support and in-country coordination of USAID project privatizing and restructuring the Arctic port of Murmansk. Translate port privatization and restructuring plans as well as a plan for distribution of government-owned stocks in the company.

1987 – 1993 Translator on a Variety of Privatization, Restructuring and Demonopolization Projects
Work independently or as part of simultaneous, consecutive and escort interpreter teams providing support for business professionals from the World Bank, European Bank for Reconstruction and Development, United States Agency for International Development, Russian Privatization Center and a number of corporate clients.

1985 – 1993 Staff Writer, News Editor, Deputy Desk Supervisor, Russian National News Agency
Responsibilities include daily summaries of Russian and international press, compilation of various surveys and overviews based on Russian press and TV news and other sources, fact-checking, research for story ideas, street and telephone polls, coverage of news conferences and events of public interest, and assistance in scheduling and leading field work. Two years' experience as news correspondent with ITAR-TASS bureau in Paris. Extensive travel throughout CIS.

This user has earned KudoZ points by helping other translators with PRO-level terms. Click point total(s) to see term translations provided.


Keywords: AAA, accounting policy, acquisition, act, addendum, ADR, advertising, advisory services agreement, affidavit, agency agreement, agenda, agreement, aide memoire, amendment, annual accounts, anticorruption, anti-dilution, antitrust, apostille, appeal, application, arbitration award, arbitration proceedings, arbitration rules, articles, ASM, assignment, association, attachment, audit report, authorization, back office, balance sheet, banking, bankruptcy, Basle, benchmarking, beneficial owner, beneficiary, bid, Big Four, BIS, board, BoD, bond issue, BONY, book-keeping, borrowings, BOT, breach of duty, breach of trust, brief, British Virgin Islands, brochure, broker/dealer, B/S, bulletin, business advisory, buy-sell agreement, BVI, bylaws, capex, capital gains tax, capital markets, capital stock, carried interest, case study, cash flow, central bank, CEO, CEPR, certificate of good standing, certificate of incorporation, certificate of incumbency, certification, C/F, CFO, charter, checklist, claim, claimant, class action lawsuit, client, closing, code of best practice, code of conduct, collateral, comfort letter, Companies Law, compensation, competition, completion, compliance, conditions precedent, conference, confidentiality agreement, constitutional documents, contingency plan, contract, convention, convertible loan agreement, cooperation, copyright, corporate finance, council, counsel, counterclaim, cover letter, credit agreement, CSFB, CTBTO, custody, customs, Cyprus, DD, debt assignment agreement, deed of charge and assignment, deed of incorporation, deed of release, default, defendant, defense, deposit agreement, deposition, derivatives, dilution, director, disclaimer, disclosure agreement, disclosure letter, discovery, disposition, dispute resolution, distribution agreement, divestiture, dividend, double tax treaty, draft, drag along, due diligence, due diligence report, due process, EBITDA, EBRD, ECB, ECE, ECGD, ECHR, economic development, EDC, EDI, EEA, EFF, EFTA, EIA, EIB, EIF, emerging markets, employee incentive plan, employee stock ownership plan, employment agreement, EMS, enforcement, engagement agreement, engagement letter, England and Wales, environment, EPA, ERISA, escrow agreement, ESOP, EU, evidence, Executive Board, exhibit, export credit, expression of interest, extract, facility agreement, facts of the case, FASB, FCPA, FDI, feasibility study, fee letter, FIDP, fiduciary trust, filing, financials, financial services, financial statements, foreign exchange, forex, Fortune 500, forward, framework agreement, franchise, fraud, front office, FRS, FSA, FSU, FTSE, fund manager, futures, FX, GAAP, GAAS, GATT, GDR, governance, government relations, grant, group, G-7, guide, handbook, heads-up, health and safety, hedge, High Court of Justice, HSE, human resources, IAS, IASB, ICC, ICJ, IDLI, IFC, IFRS, IIB, IMF, INCOTERMS, indemnity letter, independent auditors' report, inflation, infrastructure, injunction, innovation, inquiry, insolvency, insurance, intellectual property, international arbitration, investment banking, investments, IRS, ISDA, Isle of Man, ISMA, Jersey, joint venture, judgment, JVC, labor contract, law, lawsuit, LBO, LCIA, lease agreement, Legal 500, lending, letter of credit, letter of intent, license agreement, limited liability company, liquidation, listed, litigation, LLC, loan agreement, loan facility, LoI, LSE, management agreement, mandate letter, manual, market research, MBO, MD & A, mediation, meeting, memorandum, merger, MICEX, MIGA, minutes, money laundering, mortgage agreement, motion, MoU, multilateral, NASD, NASDAQ, NDA, net worth, newsletter, NGOs, NIB, NIS, non-disclosure agreement, notary, notes, NYSE, objection, OECD, offer, offering memorandum, offer letter, offshore, OPIC, option, order, OSCE, out-of-court, overview, package, particulars of claim, partnership, pension plan, petition, PIU, P/L, placement, plea, pleading, pledge agreement, policy, power of attorney, PPP, PR, presentation, press release, private equity, privatization, probate, proceeding, profit and loss, project finance, proposal, prospectus, proxy statement, PSA, public advocacy, public finance, publicly traded, public relations, purchase order, QIB, questionnaire, RAS, real estate, rebuttal, receivership, reference letter, reform, registration certificate, regulation, regulatory, reorganization, reply to defense, report, repurchase agreement, request for proposal, residency, res judicata, resolution, respondent, restructuring, retail investment, right of first offer, right of first refusal, risk management, roadshow, ROFO, rules, rule of law, ruling, sale and purchase agreement, sample agreement, schedule, SEC, Secretary of State, securities, securitization, services agreement, settlor, SHA, share capital, share certificate, shareholders agreement, shareholders meeting, share issue, share purchase agreement, side letter, signing authority, SME, solvency, SPA, speech, spousal consent, SPV, SRO, standard, statement of cash flows, statement of changes in shareholders equity, statement of claim, statement of income, stock option plan, stock transfer order, strategy paper, subcontract, sublease, sublicense, submission, subordinated debt, subsoil law, Supervisory Board, surety agreement, swap, syndication, tag along, takeover, tax, template agreement, tender, termination agreement, terms and conditions, term sheet, terms of reference, testimony, TNCs, trade register, transaction documents, treasury, treaty, tribunal, trustee, UNCITRAL, UNCTAD, UNDP, UNEP, UNIDO, United Kingdom, United Nations, UNODC, UNOV, United States, USAID, valuation, value added services, VAT, WBG, wealth management, withdrawal agreement, witness statement, workout, World Bank, WIPO, writ, WTO.
Profile last updated
Oct 19, 2020