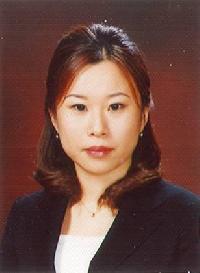 Working languages:
Korean to English
Korean to Swedish
Swedish to English
daisybloom
Korean, English, Swedish, French



Sweden

Local time:

02:56 CEST (GMT+2)



Freelance translator and/or interpreter
This person has a SecurePRO™ card. Because this person is not a ProZ.com Plus subscriber, to view his or her SecurePRO™ card you must be a ProZ.com Business member or Plus subscriber.

This person is not affiliated with any business or Blue Board record at ProZ.com.
Translation, Interpreting, Subtitling, Transcription, Training
Specializes in:
Advertising / Public Relations
Food & Drink
Cinema, Film, TV, Drama
Media / Multimedia
Certificates, Diplomas, Licenses, CVs
Poetry & Literature
Textiles / Clothing / Fashion
Business/Commerce (general)
Art, Arts & Crafts, Painting
Tourism & Travel
More
0 entries
Sample translations submitted: 2
Korean to English: Comfort Women sacrificed during the World War Ⅱ
Source text - Korean
2차 세계대전시 희생당한 정신대여성
당신이 2차 세계 전쟁의 이미지를 떠올릴때 분명 몇 몇 단어가 가장 먼저 당신의 마음속에 떠오를 것이다. 1939년 9월 1일 독일의 폴란드 침공을 시발로, 일본의 항복, 노르망디 침공, 히틀러, 카미카제, 히로시마, 핵폭탄, 죽음, 펄 하버, 아이젠하워, 쉰들러 리스트, 가스 학살 등등..
Translation - English
Comfort Women sacrificed during the World War Ⅱ
When you think of the images of World War Ⅱ, some words would come to your mind first for sure. Starting with the German invasion of Poland September 1, 1939 and ending with the surrender of Japan, the invasion of Normandy, Hitler, Kamikaze, , Hiroshima, Atomic bomb, death, Pearl Harbor, Eisenhower, Schindler's List, gas chambers, genocide etc. However, for me sorrow is the first thing to come up to my mind. I am Korean and my ancestors, especially women, suffered from a tremendous tragedy just because they were Korean women and Korea was the colony of Japan during World War Ⅱ.
"I was not a human being. In the year 1940, my age 12, although I was very young I was pulled along by force by Japanese military. I took a picture with the other girls and then we got on a truck that was waiting for us. After traveling long hours we finally arrived. There was a temporary building made of wood instead of a factory. The place was called 'comfort station'. Japanese soldiers stood in a long line. And I was not a human. We had to serve sex to at least 30 to 70 soldiers a day without proper food or rest and even during menstrual period. If we were to refuse them, we were severely beaten or killed. At first, I was just frightened. As time passed, it became painful. Later on, being alive itself was a nightmare. When I started to envy those who have already passed away, I was able to return to my home town."
This is the story of the former Korean Comfort Woman. Comfort Women means sexual slavery of Asian women by the Japanese military during the World War Ⅱ. Unmarried women over the age of 12 were pulled along by the Japanese forces to fulfill the sexual desire of Japanese military. Therefore, all the Korean single women hurried getting married to men somehow avoid to be pulled for the sexual slavery. That's why so many Korean women married so much younger men at that time because not many single men at proper age were left then, women who were over 12 years old had to marry even 2-year-old baby boy. The eldest sister of my mother remembers the situation vividly because she was 14 years old then and she was on the list to be pulled so she had to marry when she was 14 years old. She married to someone she has never met. According her, she saw her husband face at the very wedding day. This is one of the tragic stories.
Moreover, 200 000 Asian women were pulled by Japanese forces. All the women were from the colony countries of Japan such as Korea, Vietnam etc. Comfort Women did not have freedom of action at all. They were locked in the small room and they were forced to serve sex all day, they did not have the ability to refuse. They were so called sexual slaveries. In short, what Japan did to them was definitely a crime against humanity. Most Comfort Women were killed if they were pregnant, if they were sick or just for fun for killing by Japanese military. Very few who survived after the end of World War Ⅱ when Japan surrendered were returned to Korea but all had suffered from the mental disease from the dreadful memory during the days, in the end, most committed suicide and very a few are still alive in Korea. Doubtlessly, it is the war crime and Japanese state should officially apologize for them and have responsible for even though many years has already passed by. Many years passed but that doesn't heal the sorrow of Comfort Women automatically. Today, however, political leaders in Japan are just denying that point and think of only hiding the barbarity which was truly conducted by them, being afraid of world condemnation. It is indeed regrettable and painful for me who searched the historical material of the Comfort Women and read the tragedy and saw all their photos which make me dream nightmare.
Who can comfort the Comfort Women for their losses and sorrow? Many young Korean women were used as sexual slaveries and had to live lives which were worse than animals' in fear and their lives were totally devastated under the World War Ⅱ but almost no one in the world knows about the truth of Comfort Women and almost no one seems to apologize for them for the tragedy. Furthermore, it is a very pity that a few Comfort Women are still alive and they become too old to reveal and spread the truth and fight for the compensation for their pain. If they all die, then the history and the truth of Comfort Women will be buried for good and that will be the worse tragedy. We who live in this era should remember that there must be much more victims from the World War Ⅱ than we know. Victims those who are in such a minority group, race and gender so victims couldn't raise their own voice for their damage done in the past, therefore, victims are buried in the past of the history and no one knows the truth now. World War Ⅱ devastated 200 000 women's lives and ask them to forget about it because it is nothing comparing to a Massacre of Jews.

Korean to Swedish: 당신에 대한 열망
General field: Art/Literary
Source text - Korean
평생을 난 당신이 없는 것처럼 살았죠.
꿈에서만 당신은 항상 내 옆에 정말 가까이 있었어요.
나는 당신을 찾았다고 생각했는데 당신은 그곳이 아닌 다른 곳에 있었어요
그리고 매번 그렇게 착각하고 나서야 꿈이 거짓인걸 알았어요.
내가 당신을 열망하면서 남겼던 그 포옹을 생각해봐요.
당신이 존재하고 또 나를 기다린다고 생각했기 때문이었죠.
그래요. 내가 방황했던 날들은 너무나 슬프고 힘들었었죠.
다 당신처럼 세상에서 가장 멋진 사람을 만나기 위해 그랬나봐요
당신 역시 나를 기다렸다고 말했을 때 정말 아름다운 순간이었죠.
정말 이 세상에 천국이 있구나 믿어질 정도였으니까요.
그리고 당신이 내게 항상 당신 곁에서 살자고 말했을 때
난 그렇게 하겠다고 했고 그동안 꿈꿔온 것이 바로 그 순간 이루어지는 듯 했어요.
아무도 내 마음을 그렇게 빼앗지 못했어요.
당신의 그 부드러움으로 당신은 슬픔과 고통을 천천히 사라지게 했지요.
모든 그늘과 어둠이 사라지고 환해졌지요.
그리고 우리는 함께 저기 저 태양이 비추는 빛을 느끼고 있어요.

Translation - Swedish
Av längtan till dig
Av längtan till dig
I en evighet levde jag som om du inte fanns.
I alla drömmar var du ändå nära, så underbart nära.
Och jag trodde jag fann dig, men du va nån annanstans.
Och varenda gång jag funnit nån så såg jag att drömmen inte va sann.
Tänk alla famnar jag lämnat av längtan till dig,
för jag trodde att du fanns och väntade mig.
Ja, alla dagar jag vandrat så sorgsen och trött,
för att möta den vackraste mänska jag nånsin mött.
Det var enkelt och vackert, du sa att du väntat mig.
Jag kunde ana att det fanns en himmel på jorden, jag såg den.
Och du bad mig att leva mitt liv alltid nära dig.
Jag följde dina steg och allt jag någonsin drömt om fanns där för mig.
Det finns ingen som lockat mitt hjärta så underbart:
Med all din ömhet får du sorg och smärta att sakta försvinna.
Alla skuggor, allt mörker som förr var så uppenbart
det skingras och tillsammans ser vi ljuset som stiger med solens far

More
Years of experience: 19. Registered at ProZ.com: Nov 2009.
N/A
N/A
N/A
N/A
Swedish (DOC), English (DOC)
Bio
Jag heter Go Eun Lee. Jag arbetade på Lyreco Korea filial på ett och ett halvt år som produkt chef. Jag har tre och ett halvt års arbetslivserfarenhet som leksak planerare vid Russ berrie & Company och UK Harrods business team manager. Jag har stor erfarenhet av varuexponering och marknadsföring. Dessutom utvecklade jag ca.2500SKU leksaker och köpte produkter ungefär $ 20million årligen för olika kunder, t.ex.Burberry, Mercedez Benz, Vitoria's secret, P&G, Adidas etc. Jag sätter mitt hjärta i allt jag gör, vare det är arbetet eller andra. Det tycker jag är att tillsammans med professionella kamrater gör livet roligare och produktiva. Jag verkligen njuter av mötet och att arbeta med andra människor från annan bakgrund och kultur, därför jag kunde vara bra på att hantera mer än 30 distributör och ett flertal kunder på mitt tidigare företag. Jag har en enorm energi och älskar att ifrågasättas. Jag försöker att ta mig ytterligare ansvar och lära mig nya saker.

Jag har en unik kombination av stark kommunikation och människor kunskaper som jag fick när jag var hallåa på Korea Universitets radiostationen och analytisk problemlösning och planering färdigheter när jag hanterade med kunder och distributör genom att fem års arbetslivserfarenhet. Jag har passion om att arbeta med andra och gör mitt jobb ärligt, och jag alltid upprätthålla en positiv, professionell attityd och jag respekterar varandra inom arbetskraften. Jag föredrar att arbeta i en grupp - så mycket mer blir uppnås när folk drar ihop. Jag tar riktning anvisning från min chef och inser att det kan komma i två varianter, beroende på omständigheterna. Det finns noga förklarat riktning, när min chef har tid att lägga saker åt mig i detalj, då det finns de tillfällen då, som en följd av tidsfrister och andra påfrestningar, riktning kan vara kort och koncis. Även om jag har sett en del människor blir upprörda över att jag personligen har alltid förstått att det finns nog andra skäl jag inte känner till. Som sådan tar jag riktning och gå vidare med arbetet utan att ta illa upp, så min chef kan gå vidare med sitt arbete. Det är det enda sättet.

Som ni har läst på min meritförteckning, med fem års arbetslivserfarenhet i varuexponering och marknadsföring, med undervisnings bakgrund, med passion på jobbet kan jag göra stor skillnad på ert företag. Jag är säker på att jag kan bli en tillgång för ert företag.
Keywords: Korean with fluent English/Swedish and some French and Chinese, 5 year-work experience in marketing department in English/French company
Profile last updated
May 26, 2013