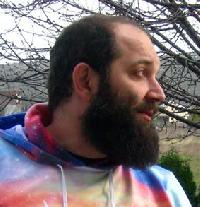 Working languages:
Russian to English
English to Russian
German to Russian
German to English
French to Russian
Mikhail Yagupov
Your all-terrain heavy artillery



Sremska Kamenica, Serbia, Serbia




PayPal accepted

Feedback from
clients and colleagues
on Willingness to Work Again

5

positive reviews

Your feedback
Your all-terrain heavy artillery—always fit for a challenge.
Freelance translator and/or interpreter,

Verified member
This person has a SecurePRO™ card. Because this person is not a ProZ.com Plus subscriber, to view his or her SecurePRO™ card you must be a ProZ.com Business member or Plus subscriber.

Translation, Editing/proofreading, Website localization, Software localization, Subtitling, Transcription
Specializes in:
Environment & Ecology
Energy / Power Generation
Games / Video Games / Gaming / Casino
Social Science, Sociology, Ethics, etc.
Philosophy
History
Marketing / Market Research

Poetry & Literature

Government / Politics
Business/Commerce (general)
More
EUR
PRO-level points: 24, Questions answered: 8
9 entries



More
Wire transfer, Money order, PayPal
Sample translations submitted: 3
English to Russian: Robert Skidelsky's speech at a political science seminar (transcribed verbatim and translated by yours truly)
General field: Social Sciences
Detailed field: Government / Politics
Source text - English
The most remarkable recent observation on democracy coming out of Russia was President Medvedev's statement that the word requires no adjective – in short, he denied that there are varieties of democracy, in the sense of different models of democracy with different norms. There is one standard against which all the forms of rule which claim to be democratic has to be judged, and this really knocks on the head the Putin era attempts to distinguish Russian democracy from Western democracy by talking about managed democracy, upravlyayemaya demokratiya, or Surkov's "sovereign democracy".


However, the title of this seminar makes sense, this section makes perfect sense, because, of course, there are varieties of democratic experience, but these are simply varieties of historical experience, they're not normative varieties. Democracy, in other words, has to be distinguished from other forms of rule; historically, there have been many different forms of rule, but the main oppositional form to democracy today is dictatorship. Although Communist countries called themselves "people's democracies", they were actually party dictatorships, which claimed to know better than the people themselves what was in their best interest. China today is not a democracy, it's a party dictatorship. Russia has a transitional system. It can be called either an "incomplete democracy", or I sometimes have used the phrase "soft dictatorship".


Nevertheless, after 200 years or so, the struggle between democratic and non-democratic forms of rule has been pretty decisively settled in favour of democracy, as our co-chairman stated. What I mean by this is that democracy is the only form of rule now considered to be legitimate. Marxism was the last ideology which claimed to legitimise dictatorship, though not personal dictatorship, by virtue of its claim to understand the path of history, and even Communism had to dress itself up as a kind of democracy.


Today dictatorship has to be justified by the notion of emergency, such as, for example, an abnormal security situation, though these emergencies, can be, if one is sufficiently inventive, made to last for long periods of time. Recently, a British diplomat was retired for saying that the only realistic solution for Afghanistan was a dictatorship. But Afghanistan is hardly a normal country, and even Pinochet knew that he had to return Chile to democracy. And today, even China claims to be on the road to democracy.


So what is this system we call democracy? At its core, I would argue, it's simply a device for holding rulers regularly and peacefully to account for their actions. Presidents and prime ministers govern in the shadow of being dismissed by the people and replaced by their rivals. But accountability is only the start of the definition. All systems of rule are accountable in the end. The question is, and that was again raised by Professor Wallerstein, accountable to whom, and by what means? Monarchs were said to be accountable to God. XIX century oligarchies were accountable to a small fraction of their population. Today, we answer the question of the people by saying "the whole people", and as for the means by which governments are held to account, well, they're always held to account. Autocrats are frequently removed by coups d'état and assassinations, and we have bloody uprisings that have punctuated the whole history of rule right from the beginning, but these mechanisms are erratic and usually bloody. Democracy is more peaceful and quicker-acting.
Translation - Russian
Самым примечательным наблюдением относительно демократии из тех, что были сделаны в последнее время в России, является заявление президента Медведева о том, что слово «демократия» не нуждается в прилагательных. Таким образом, он заявил о своём отрицании существования различных моделей демократии, подчиняющихся различным нормам. Итак существует лишь один стандарт, которому должны соответствовать все формы власти, называющие себя демократическими. Своим заявлением президент нанёс сокрушительный удар характерным для путинской эпохи попыткам выделить различные формы демократии, западную и российскую — последнюю называли «управляемой», или, по-сурковски, «суверенной» демократией.


Вместе с тем, повестка дня настоящего семинара и данной конкретной его части отнюдь не является бессмысленной формулировкой — в конце концов, опыт демократии принимал разные формы. Тем не менее, разнообразие этих форм является историческим, а не нормативным феноменом. На протяжение исторического периода существовало множество различных форм правления; на сегодняшний день основной соперник демократии — это диктатура. Хотя коммунистические страны и называли себя «народными демократиями», царивший в них режим был партийной диктатурой, при которой правительство всегда знает, что нужно народу, лучше, чем сам народ. Сегодняшний Китай — не демократия, а партийная диктатура. Российская система является по сути переходной, и её можно назвать, например, «неполной демократией» (иногда я ещё употребляю термин «мягкая диктатура».


Вместе с тем, последние два века прошли под эгидой больбы между демократическими и недемократическими формами власти, и эта борьба окончилась более или менее полной победой демократии, как отметил наш сопредседатель. Я хочу сказать, что демократия оказалась в итоге единственной признанной формой власти. Марксизм был последней идеологией, пытавшейся воплотить в жизнь принципы диктатуры (не являвшейся, впрочем, культом личности), поскольку его идеологи претендовали на понимание исторического процесса, но даже коммунизму приходилось рядиться в одежды демократии.


В наши дни оправданием диктатуры является чрезвычайная ситуация в области безопасности — при известной изобретательности, такие чрезвычайные ситуации можно растянуть на долгое время. Сравнительно недавно один из британских дипломатов был вынужден уйти в отставку после того, как он заявил, что единственным реалистичным решением афганской проблемы будет диктатура. Но Афганистан вряд ли можно отнести к разряду нормальных стран, и надо сказать, что даже Пиночет понимал, что рано или поздно Чили придёт к демократии. Сегодня даже Китай заявляет о своей готовности идти путём демократических перемен.


Итак, что же представляет из себя демократическая система? Я бы сказал, что по сути она представляет собой механизм, заставляющий власть нести ответственность за свои действия на мирной и постоянной основе. Власть президентов и премьер-министров в любой момент может быть передана их противникам по инициативе народа. Но ответственность власти — это лишь первое опредение из тех, что составляют краеугольный камень демократии. Любая власть в какой-то момент вынуждена нести ответственность за свои действия. Вопрос — перед кем, и каким образом, был уже поднят профессором Уоллерстайном. Так, например, считалось, что монархи несут ответственность перед Богом. Олигархии XIX века несли ответственность перед мизерной частью населения. Сегодня на вопрос о том, что же представляет из себя народ, мы отвечаем так: всё население страны. Что же касается ответственности, то власть вынуждена нести её в любом случае. Самодержцев часто свергали и убивали, и тема кровавых восстаний шла контрапунктом всей истории власти с самого начала. Тем не менее, эти механизмы непредсказуемы и кровавы. Демократия является намного более мирным решением, и она куда менее инертна.
Russian to English: Structure (an excerpt from Comprehension Factor by A. Zinoviev, Pt. 1
General field: Social Sciences
Detailed field: Social Science, Sociology, Ethics, etc.
Source text - Russian
Структура

Эксплицитно термин «структура» определяется как часть сложного термина «Структура , которая образуется
элементами скопления А относительно класса способов установления порядка В». А этот сложный термин определяется как тождественный по значению термину «Скопление индивидов А такое , что для любого элемента а найдется другой его элемент b и такой способ установления порядка а, принадлежащий к классу В, что а > ab или b > аа».

Так вводятся первичные термины структур . Теперь с помощью общих правил введения терминов можно определить термин «структура» как производный от первичных терминов структур. Это может быть сделано, в частности, путем обобщения по схеме: если есть термин структуры, то есть структура.

Приведенное определение является эксплицитным. Из него очевидно , что индивиды какого-либо скопления обра­зуют структуру лишь относительно некоторых данных способов установления порядка. Если последние не даны, ни о
какой структуре и речи быть не может. А так как выбор этих
способов есть дело исследователя, то он не имеет права спра­шивать относительно какого-то скопления А, есть оно структура или нет, если предварительно не задал (не выбрал) класс
способов установления порядка В. Структура — скопление,
но не всякое скопление — структура (хотя это не исключает
того, что для любого скопления из двух и более индивидов
могут быть найдены какие-то способы установления поряд­ка такие, что это скопление будет структурой) .

Имплицитно термины первичных структур определяются
так: элементы скопления А образуют структуру относительно класса способов установления порядка В, если и только
если для любого элемента а этого скопления найдется другой его элемент b и такой способ установления порядка а, относящийся к классу В, что а > ab или b > аа.

В имплицитном определении слово «структура» определено как часть высказывания . И требуются еще дополнительные логические операции, чтобы ввести термин «струк­тура» как самостоятельный термин.

Упорядоченный ряд есть, очевидно, структура. Простейшая структура — структура из двух индивидов и одного
способа установления порядка.

Определение структуры дает право считать или не считать то или иное скопление А структурой относительно В. Но оно не содержит в себе всего того, что мы можем знать о структуре. Структура может исследоваться как самостоя­тельный предмет. В частности, могут выясняться интервалы между ее элементами, число элементов, их порядок друг от­носительно друга и т. д.

На основе определения структуры строится серия определений. Они опять - таки могут быть эксплицитными и имплицитными. В первой форме лучше видна природа определений, вторая удобнее с точки зрения вывода следствий и построения формального исчисления. Таким путем я ввожу понятия подструктуры, объединения структур, включения индивида и структуры в структуру, нахождения внутри и вне структуры, порядка структур и т.д. Все эти определения служат логической основой при решении проблем, относящихся к пространству и времени.

Вопрос о протяженности структур сводится к вопросу о протяженности индивидов, интервалов и рядов, и к операци­ям с соответствующими величинами. Таковы, как известно, операции по нахождению площадей и объемов фигур и тел. Мы эти вопросы не рассматриваем. Ограничимся краткими замечаниями.

Если принято, что протяженность эмпирического инди­вида всегда больше нуля, то из этого следует, что протяжен­ность любого рода эмпирической структуры также больше нуля.

Протяженность индивидов устанавливается так же, как протяженность некоторой структуры, образуемой частями этих индивидов.

Протяженность подструктуры А данной структуры В не может превышать протяженности В. Если индивид а находится внутри структуры А, то его протяженность не больше протяженности А. Если индивид а есть элемент структуры А, его протяженность не больше протяженности А.
Translation - English
Structure

The explicit definition of the term "structure" comprises a part of the complex term "structure formed by the elements of cumulus A in accordance with the order definition method class B". This complex term is defined as synonymous to "Cumulus A is such that for each element a we can find element b and order definition method α pertinent to class B that will conform to a > αb or b > αa".

We have hereby introduced the primary terms pertaining to structures. We can proceed to apply the general rules of term introduction to the definition of the term "structure" as a derivative from the primary structural terms. In particular, this can be done by generalisation as follows: if there is a term for a structure, there is a structure.

The above definition is explicit and demonstrates that the individual elements of a given cumulus can only form a structure in accordance with several given order definition methods. If we fail to define the latter, any notion of structure is out of the question. Seeing as how the choice of said subjects depends on the researcher, being such, one has no premise to enquire whether given cumulus A is a structure if no preliminary definition (or choice) of order definition method class B has been given. A structure is a cumulus, but not every cumulus is a structure (although this does not rule out the possibility that for any cumulus of two and more individuals we can find some order definition method to make said cumulus a structure).

The implicit way of defining the terms of primary structures is as follows: the elements of cumulus A form a structure according to order definition method class B if and only if it is true that for each element a of this cumulus we can find another element b and such order definition method α pertaining to class B that a > αb or b > αa.

According to the implicit definition, the word "structure" is part of a proposition. We need to perform further logical operations in order to introduce "structure" as an independent term.

An ordered row is obviously a structure. The simplest structure contains two individuals and conforms to a single order definition method.

The definition of a structure entitles us to consider (or not to consider) a given cumulus A a structure according to B. However, this definition is not exhaustive insofar as our possible knowledge of structures is concerned. A structure can be studied as an independent object. In particular, we can measure the intervals between its elements, the number of elements, their order in relation to one another etc.

The definition of structure serves as the basis for a series of further definitions. They can, once again, be explicit as well as implicit. In the first case the nature of definitions is clearer; the second is more convenient from the point of view of drawing conclusions and constructing formal calculations. Thus, I introduce the concepts of substructure, structure integration, inclusion of an individual and a structure into a structure, being inside and outside a given structure, structural order etc. All these definitions serve as the logical basis for the solution of problems related to space and time.

The issue of structure length can be rendered to the issue of the length of individuals, intervals and rows, and to operations with corresponding values. Such are, for instance, operations involving the calculation of areas and volumes of figures and bodies. We shall refrain from any in-depth consideration of these issues here, and will confine ourselves to a few brief notes.

If we accept it that the length of an empiric individual is always greater than zero, this means that the length of an empiric structure of any sort is also greater than zero.

The length of individuals is defined in exactly the same way as the length of a certain structure formed by parts of these individuals.

The length of substructure A of a given structure B cannot exceed the length of B. If the individual a is located inside structure A, its length cannot exceed that of A. If individual a is an element of structure A, its length cannot exceed the length of A.
Russian to English: The Swedish Army and its Relations with the Adversary and the Civilian Populace (a fragment) - from A. Shkvarov's "By the Cossack Law and Custom"
General field: Science
Detailed field: History
Source text - Russian
Свою самую знаменитую победу шведская армия одержала в феврале 1706 г. под Фрауштадтом (ныне Вшов, 90 км к северо-западу от Вроцлава). Она же может считаться, по мнению шведского историка Сверкера Уредссона, и самым темным пятном позора на мундире шведского солдата. В плен было взято 7600 человек, из них все русские солдаты были казнены «за бесполезностью». Карл XII был в восторге и то, что он знал, как командовавший шведами генерал Реншельд поступил с пленными и отнесся к этому положительно, следует из его приписки к одному из писем: «Кратко, для P.S. – я считаю, что все это очень хорошо, все, что г-н генерал решил как относительно Познани, так и насчет пленных».

Тот же эпизод описан и в «Гистории Северной войны»: «А которые из солдат взяты были в полон, и с теми неприятель зело немилосердно поступил…, и ругательски положа человека по 2 и по 3 один на другого, кололи их копьями и багинетами…».

В Белоруссии шведская армия простояла с зимы 1707 до лета 1708 гг. Шведские историки – С. Уредссон, П. Энглунд и Б. Лильегрен отмечают, что армия каролинов чрезвычайно жестоко обращалась с местным населением, «выколачивая» из него съестные припасы. Применялись расстрелы, пытки, поджоги деревень, не щадили ни детей, ни стариков, ни женщин. Драгунский полковник Н. Юлленшерна вспоминал: «Множество народу было убито, а также все было сожжено и разорено, так что, думается, оставшиеся в живых не так скоро забудут шведов».

Но это все касалось русских, поляков и прочих, кого, как мы уже убедились, шведы считали второстепенными народами. А вот в начале января 1713 г. небезызвестный, возведенный в фельдмаршальский ранг, Стенбок сжег дотла немецкий город Альтоне. Эта непонятная в глазах многих и неоправданная жестокость произвела в Европе шок. «Вашему Величеству известно, - писал он Карлу XII в Бендеры, - что я никогда не был мягкосердечным, если нужно было топить, сжигать, убивать и казнить, когда этого требовала польза и приказы Вашего Величества».

Финский историк Х. Кувая задает вопрос о том, насколько русские солдаты были более жестокими, чем солдаты других армий, упомянув польскую кампанию Карла XII, опустошение провинции Сконе датчанами в 1677 г., рейд английской и австрийской армий по деревням Баварии в 1704 г., и затрудняется с ответом. Это действительно так. Оценить подобное невозможно с точки зрения морали. Это было бы сверх цинизмом. Но «все-таки можно утверждать», – Х. Кувая продолжает считать главными виновниками трагедии Финляндии казаков, - «что казаки не относились к цивилизованным (выделено А.Ш.) солдатам…», что только они, как истинные дикари, могли творить то, что описывают предания о великом лихолетье в Финляндии. При этом Х. Кувая соглашается, что «нет каких-либо доказательств того, что русские отрезали женщинам груди и насаживали младенцев на изгороди» или пики, в отличие от того, что признают за «цивилизованными» солдатами и генералами каролинской армии, а также «благочестивым» Карлом XII, сами шведы.
Translation - English
The most famous victory of the Swedish army took place in February 1706 at Fraustadt (nowadays known as Wschowa, 90 km to the northwest of Wrocław). According to the Swedish historian Sverker Oredsson, it should also be considered the worst disgrace ever to stain the uniform of the Swedish soldier. 7600 people were taken captive; all the Russian soldiers in this party were executed due to their alleged "uselessness". Charles XII was positively delighted; his awareness of how General Rehnskiöld, the leader of the Swedes, treated the captives and his approval thereof are obvious from the postscript to one of his letters. "In brief, as a P. S. – I believe this to be very good indeed, every decision concerning Poznan and the captives taken by the General".

The same episode is described in the "History of the Great Northern War": "The foe was exceptionally cruel with the soldiers taken captive . . . They were piled upon each other and run through by spears and bayonets . . .".

The Swedish army spent the period between the winter of 1707 and the summer of 1708 in Byelorussia. Swedish historians (namely, S. Oredsson, P. Englund and Â. Liljegren) point out that the Carolean army was extremely cruel towards the local populace and procured provisions "by extortion". The Swedes shot the civilians, tortured them and burned down whole villages without any mercy for the children, the elderly or the women. The dragoon colonel N. Gyllenstierna recalls: "A great many people were killed, and everything was burnt and pillaged; one must think, the survivors should not forget the Swedes so easily".

However, all of the above concerned the Russians, the Poles and other nations considered second-class by the Swedes.When the famed Stenbock, a Field Marshal, burned the German town of Altona to the ground in January 1713, this unwarranted cruelty, which lay beyond the comprehension of most, drove the Europeans into a state of shock. Stenbock wrote the following in a letter sent to the Carolean camp in Bender: "It is well known to Your Majesty that I have never been soft of heart and have drowned, burned, killed and executed without hesitation whenever it was required by common sense or Your Majesty's orders".

H. Kuvaja, a Finnish historian, wonders whether the Russian soldiers were really any more cruel than the soldiers of other armies, mentioning the Polish campaign of Charles XII, the devastation of Scania by the Danes in 1677 and the raiding of the Bavarian provinces by the British and Austrian armies in 1704, and fails to come up with a definitive answer. Such comparisons and estimates are indeed cynical to the extent of being an utter moral impossibility. And yet Kuvaja believes that the Cossacks were the main culprits of the tragedy of the Finnish people: "One may nonetheless claim that the Cossacks were by no means civilised soldiers . . .", and that they were the only true savages to be held responsible for the atrocities of what was truly a dark age for Finland. Nevertheless, Kuvaja admits that there is "no evidence that the Russians cut off women's breasts, or spitted infants upon fences or pikes", unlike what the Swedes themselves recognise as the deeds the "civilised" soldiers and generals of the Carolean army as well as its leader, the "pious" Charles XII.
More
Years of translation experience: 21. Registered at ProZ.com: Mar 2011. Became a member: Apr 2011.
N/A
N/A
Adobe Acrobat, Idiom, Lingotek, LocStudio, memoQ, Microsoft Excel, Microsoft Word, Help & Manual, OpenOffice, Perforce, SDL TRADOS
http://scholastica-translations.com/
Mikhail Yagupov endorses ProZ.com's Professional Guidelines.
Bio
Fully bilingual; my command of English is every bit as good as my command of Russian.
Been in this business for 15 years, and I specialise in quite a few fields. My expertise runs the gamut from translating voluminous monographs on sociology, astronomy and historical chronology to software localisation, from oil refinery manuals to children's books.
Most of my projects deal with the translation of academic papers and articles on philosophy (ethics, aesthetics, epistemology, the history of philosophy, and the philosophy of science and technology).
I am also fluent in Spanish, German and French, with some additional knowledge of Portuguese, Japanese and Armenian, and a certain degree of familiarity with at least a dozen other languages, including Latin and Classical Greek—in most cases limited to a basic understanding of grammar, some vocabulary and the ability to read and transliterate proper names and toponyms correctly.
Keywords: professional translation services, russian, english, french, german, spanish, science, humanities, philosophy, arts, history, politics, sociology, social science, oriental studies, academic, academia, software, localization, video games, literature, novel, monograph, ecology, renewable energy, wind energy, solar energy, перевод, профессиональный перевод, русский, английский, с русского на английский, с английского на русский, философия, история философии, этика, философия науки, история, социология, локализация, экология, возобновляемая энергия, публицистика, художественная литература, цена за слово, ставка за 1800 знаков
Profile last updated
Jun 10