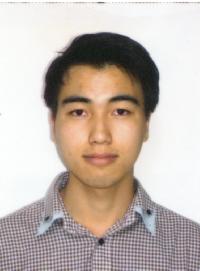 Working languages:
English to Korean
Korean to English
Hebrew to Korean
Jukwang Yoon



Ulsan, Korea, South, South Korea

Local time:

02:52 KST (GMT+9)



Freelance translator and/or interpreter
This person has a SecurePRO™ card. Because this person is not a ProZ.com Plus subscriber, to view his or her SecurePRO™ card you must be a ProZ.com Business member or Plus subscriber.

This person is not affiliated with any business or Blue Board record at ProZ.com.
Translation, Interpreting, Editing/proofreading, Subtitling
Specializes in:
Botany
Poetry & Literature
Engineering (general)
Biology (-tech,-chem,micro-)
Agriculture
Zoology
EUR
Send a payment via ProZ*Pay
Sample translations submitted: 3
Korean to English: Dunan publisher
General field: Marketing
Detailed field: Advertising / Public Relations
Source text - Korean
도서출판 더난의 더난은 '더 나아진다'는 뜻의 순한글 이름이다. 올해 창립 18주년을 맞는 더난출판의 모토는 ESP, 즉 쉽게Easy 단순하게Simple 실용적으로Practical'라는 세 단어에 집약되어 있다.
1990년 창업 이후 어려운 경제경영 지식을 '보다 쉽게, 단순하게, 실용적으로' 소개한다는 의지로 이 세상에 꼭 필요한 책을 만들기 위해 노력해왔다. 일반인을 위한 투자지침서, 자기계발서를 비롯해 오피니언 리더를 위한 새로운 경제경영 패러다임을 제시하는 책에 이르기까지 400여 종의 경제경영서를 출간해왔으며, CEO부터 직장인, 주부, 그리고 학생들에 이르기까지 폭넓은 지지를 받으며 꾸준히 사랑받고 있다. 특히 2005년 말 발간되어 지금까지 90만부 정도 나간 책 를 일본, 중국, 대만으로 수출해 출판에서도 한류의 맥을 이었다는 기사화가 되기도 했다.

더난출판은 이제 사력 20년을 바라보는 청년으로 성장하였으며 '경제경영 1번지'를 표방하고 있다. 아울러 자회사로서 인문, 교양, 청소년 도서를 출간하는 브랜드 '북로드'가 있으며, 바쁜 현대 직장인들을 위해 그동안 쌓인 600여 종의 수준 높은 경제 경영 컨텐츠를 바탕으로 종이책에 있는 내용을 쌍방향 소통이 가능한 온라인상의 이러닝 컨텐츠로 개발하였다. 또 오프라인상의 저자와 독자의 만남의 장을 통해 교육의 기회를 확장해가고 있는 '더난경영아카데미'를 설립, 운영하고 있다.

앞으로도 더난출판은 전문정보를 보다 쉽게 소개하고 삶에 도움이 될 수 있도록 독자와 함께 나누겠다는 신념을 지속해갈 것이다. 더난 홈페이지와 전속 카페 및 뉴스레터 등을 통해 독자들의 다양한 의견 수렴과 쌍방향 커뮤니케이션을 해나갈 것이며 독자들에게 유익함을 전해주는 커다란 나무가 될 것이다.

더난출판은 경제․경영 지식을 보다 쉽게(Easy), 단순하게(Simple), 실제적(Practical)으로 소개하겠다는 소박한 바람으로 1990년 6월에 시작하였다. 우리는 이 ESP를 기본 모토로 지난 18년간 경제․경영 관련서를 400여 종 이상 꾸준히 출간하고 있으며, 출간 도서의 70%가 스테디셀러로 자리잡으며 독자들로부터 많은 사랑을 받고 있다. 더난출판은 21세기가 지향하는 새로운 문화 환경의 건설에 노력할 것이며, 독자들의 실용적 욕구와 교양의 증진을 위한 다양한 프로그램을 만들어갈 것이다.

Translation - English
The name Dunan is a pure Korean name meaning 'getting better'. Our company, which is 18 years old, has a motto called ESP. ESP is an acronym of Easy, Simple and Practical. Since the day our publisher company is founded, we have been trying to make economics and management knowledge 'easily, simply, and practically' available to public. We published about 400 books about investment and self-development for general readers and about new economics and managements paradigms for opinion readers. We have wide range of readers such as CEO, businessmen, housewives, and students. For example, our bestseller, was published in 2005, sold more than 900,000 copies and leading Korean wave by being translated into Japanese, Chinese, Taiwanese.
20 years old Dunan publisher has grown to its adulthood and represents 'the center of economics and management knowledge'. Moreover, we have a subsidiary brand called 'bookroad' publishing humanities, culture, youth books. We, also, developed interactive e-learning online contents based on more than 600 high-quality economics and management related paper books. In addition, we founded and administer 'Dunan Management Academy' that has a goal of expanding the scope of knowledge by finding an offline meeting between the author and readers.
Dunan publisher will always remember the promise of making professional information easy for readers to approach and help them improve their lives. We will communicate with readers through Dunan homepage, internet café, newsletters, and etc. We will become a big tree that will give readers various benefits by listening to the readers' opinions and improve by applying them in our system.
Dunan publisher began in June 1990 with the vision of making economics and management easy, simple, and practical (in short, ESP) for readers. With ESP as our motto, we have published more than 400 economics and management related books in last 18 years and about 70% of our books are loved by readers by remaining steady sellers. Dunan publisher will be the forerunner in the construction of new cultural environment of 21st century and satisfy readers' thirst for knowledge with various programs.

English to Korean: Economic management
General field: Other
Detailed field: Economics
Source text - English
Why is the mastery of risk such a uniquely modern concept? Why did humanity wait the many thousands of years leading up to the Renaissance before breaking down the barriers that stood in the way of measuring and controlling risk?
These questions defy easy answers. But we begin with a clue. Since the beginning of recorded history, gambling―the very essence of risk-taking―has been a popular pastime and often an addiction. It was a game of chance that inspired Pascal and Fermat's breakthrough into the laws of probability, not some profound question about the nature of capitalism or visions of the future. Yet until that moment, throughout history, people had wagered and played games without using any system of odds that determines winnings and losings today. The act of risk-taking floated free, untrammeled by the theory of risk management.
Human beings have always been infatuated with gambling, because it puts us head-to-head against the fates, with no holds barred. We enter this daunting battle because we are convinced that we have a powerful ally: Lady Luck will interpose herself between us and the fates(or the odds) to bring victory to our side. Adam Smith, a masterful student of human nature, defined the motivation: "The overweening conceit which the greater part of men have of their own abilities and their absurd presumption in their own good fortune."
Although Smith realized that the human propensity to take risk propelled economic progress, he feared that society would suffer when that propensity ran amuck. So he was careful to balance moral sentiments against the benefits of a free market. A hundred and sixty years later, another great English economist, John Maynard Keynes, agreed: "When the capital development of a country becomes the by-product of the activities of a casino, the job is likely to be ill-done"

Translation - Korean
리스크에 대한 지배(mastery of risk)는 왜 그토록 현대적인 개념인 것일까? 인류는 왜 르네상스에 이르는 수 천년 동안 리스크를 측정하고 제어하는 법을 배우지 못한 것일까?
이것은 간단히 대답할 수 있는 문제가 아니다. 그러나 우리는 한 실마리를 통해 답을 찾아보려 한다. 선사시대 이래로 도박은 위험 감수(Risk taking)를 이용한 매우 중독적이며 인기 있는 놀이거리였다. 자본주의의 속성이나 미래에 대한 비젼과 같은 난해한 질문이 아니라 이러한 운에 의해 좌지우지되는 게임을 통해 파스칼과 페르마는 확률의 법칙을 발견하게 되었다. 그러나 파스칼과 페르마가 확률의 법칙을 발견하기 전에도 인류는 오늘날 사용하는 확률을 계산하는 시스템을 사용하지 않고도 내기를 하고 게임을 즐겨왔다. 위험을 감수하는 행위는 위험관리 이론(theory of risk management)에 의존하지 않고 자유롭게 행해졌다.
도박은 아무 제약 없이 운명과 일대일로 대면할 수 있기 때문에 인류는 항상 도박에 매료되어 왔다. 우리는 승리를 가져다 주는 행운의 여신이라는 강력한 아군이 우리 편에 있다고 믿고 이 위험한 전투에 기꺼이 참여한다. "인간의 본성"의 대가인 아담 스미스(Adam Smith)는 이러한 동기를 "자신의 능력을 과대평가 하고 자신의 운을 맹신하는 많은 사람들의 터무니없는 착각"이라고 정의했다.
스미스는 리스크를 감수하려는 인간의 성향이 경제적 발전을 이끌었다는 것을 인정한면서도 다른 한편으로는 이러한 성향이 폭주하여 사회적 고통을 초래할 것을 걱정했다. 때문에 그는 자유 시장이 가져다 주는 이점과 도덕 관념(moral sentiment)에서 균형을 찾으려 노력했다. 160년 후, 또 다른 영국의 위대한 경제학자인 존 메이너드 케인스(John Maynard Keynes)는 "한 국가의 부의 증대가 카지노 활동에 의한 부산물이 된다면 이러한 활동은 해가 될 가능성이 높다"라고 스미스의 견해에 동의했다.

English to Korean: Literature translation
General field: Art/Literary
Detailed field: Poetry & Literature
Source text - English
Ukraine Province, Russia, 1836

Constantin Rubliov stood at the window in his drawing room, his hands clasped behind his back, watching the dust cloud in the distance slowly approaching. The window, located at the front of his house, looked out on the road that wound past his country estate and led to the Dnieper River in the east. From the second floor of the house, you could just make out the river on a clear day. From his vantage point in the drawing room, the road to the west was visible as far as the eye could see, and that was where the dust cloud was approaching from.
If he hadn't known that there was going to be a horse race today, the sight of all the people crowding both sides of the road just beyond his house would have told him. His Cossacks loved a good race as much as they loved a good fight. They were a tough, volatile, high-spirited people, always laughing, singing, or fighting―and fiercely loyal. But they weren't exactly his, although he had always thought of them that way because they had been so long associated with his family. And they, too, thought of him and his as theirs. But Cossack meant "free warrior," and these Cossacks were certainly that. Since his great-great-grandfather had given them permission to settle on his land and raise their families in peace, they had worked for the Rubliovs in whatever capacity was required. They staffed Constantin's house, they bred his horses, they guarded him and his family in their travels.
The settlement they had started all those years ago was now a thriving town less than a quarter mile to the west of his estate. The Razins, who had supplied the town with its leaders for all these years as well as populated three-fourths of the town with the many branches of their family, had grown as prosperous as the Rubliovs.

Translation - Korean
1836년, 러시아의 한 우크라이나 지방

콘스탄틴 루블리오브는 창가에 뒷짐을 지고 서서 저 멀리 천천히 다가오는 먼지 구름을 보고 있었다. 집 정면에 있는 창 밖에는 그의 영토를 둘러싸고 동쪽 드니프로 강으로 이어지는 도로가 보였다. 강은 화창한 날 이층에서 보면 흐릿하게 보이기도 하였다. 응접실에서 바라보는 그의 시야에는 서쪽으로 나 있는 도로가 지평선까지 보였고 그 끝에서 먼지 구름이 접근하고 있었다.
만약 그가 오늘 경마가 열린다는 것을 몰랐었다면 도로 양쪽으로 모인 사람들의 수를 통해 그것을 알 수 있었을 것이다. 그의 코사크들은 좋은 싸움을 사랑하는 만큼 좋은 레이스를 사랑했다. 그들은 강하고 열정적이며 혈기왕성한 사람들로 항상 웃고 노래하며 싸우는 것을 즐겼고 또한 격렬히 충성스러웠다. 그들은 오랜 시간 동안 그의 가족과 연결되어 있었기 때문에 그는 그들을 자신의 소유로 생각했지만 엄밀히 말하자면 그들은 그의 것은 아니었다. 반면 그들 또한 그와 그의 것을 그들의 소유로 생각했다. 하지만 코사크라는 말은 "자유 전사"라는 뜻으로 그들은 그 말이 어울리게 사는 자들이었다. 그의 증조 할아버지는 그들이 자신의 땅에 자유롭게 정착하여 사는 것을 허용하였고 그 후로 그들은 루블리오브 가문을 위하여 필요한 모든 일을 도왔다. 그들은 콘스탄틴의 집에서 일하며 그의 말을 키웠으며 여행 중에는 그와 그의 가족을 보호했다.
그의 영토에서 반 킬로미터쯤 떨어진 곳에 그들이 처음 정착했던 곳은 요즘에 와서는 번영하는 마을이 되었다. 또한 지금까지 수많은 마을의 지도자들을 배출하고 인구의 4분의 3을 차지하며 수많은 분가를 만든 라진스 가문은 루블리오브 가문과 같이 부유해졌다.

More
Years of experience: 11. Registered at ProZ.com: May 2011.
N/A
N/A
N/A
Microsoft Excel, Microsoft Word, Powerpoint
English (DOC)
Bio
A proven, reliable & talented freelance interpreter/translator with over 5 years of experience. Interpreted for companies and government agencies (eg. KOICA) in various negotiations and conferences. Translated books and research papers for research purpose. Have experience with numerous clients such as FOSSIL, inc., KOISRA, Dong-A magazine and etc.
A quick learner with multicultural understanding. Effective communication skill with all social and professional background. Would like to work as a translator for an ambitious company that could offer opportunities and challenges in career and personal development.

-Familiar with translation software tools.
-Fluent in English, Korean and Hebrew.
-Excellent communication and social skills.
-Able to work to tight deadlines.
-Highly skilled in Word, Excel and Microsoft Outlook.

Sincerely,
Profile last updated
Oct 10, 2014