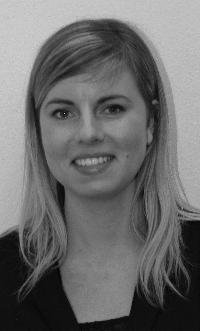 Member since Jun '11
Working languages:
English to Swedish
Italian to Swedish
Danish to Swedish
Annie Strand
High quality translations at fair rates



Sweden

Local time:

22:24 CET (GMT+1)




Native in

: Swedish

Feedback from
clients and colleagues
on Willingness to Work Again

1

positive review
Freelance translator and/or interpreter,

Verified member
This person has a SecurePRO™ card. Because this person is not a ProZ.com Plus subscriber, to view his or her SecurePRO™ card you must be a ProZ.com Business member or Plus subscriber.

This person is not affiliated with any business or Blue Board record at ProZ.com.
Translation, Editing/proofreading, Software localization
Specializes in:
Agriculture
Advertising / Public Relations
Business/Commerce (general)
Cinema, Film, TV, Drama
Certificates, Diplomas, Licenses, CVs
Cooking / Culinary
Education / Pedagogy
Telecom(munications)
Computers (general)
Electronics / Elect Eng
More
English to Swedish - Rates: 0.08 - 0.10 EUR per word / 30 - 40 EUR per hour
Italian to Swedish - Rates: 0.08 - 0.10 EUR per word / 30 - 40 EUR per hour
Danish to Swedish - Rates: 0.08 - 0.10 EUR per word / 30 - 40 EUR per hour

Visa, PayPal, Wire transfer | Send a payment via ProZ*Pay
Sample translations submitted: 1
English to Swedish: The Talk of The Town
General field: Art/Literary
Detailed field: Poetry & Literature
Source text - English
The Talk Of The Town

In the wake of last week's terrorist attacks on the World Trade Center and the Pentagon, New Yorker staff writers and contributors reflect on the tragedy and its consequences. This week's Talk of the Town is devoted entirely to the incident, and includes contributions from John Updike, Jonathan Franzen, Denis Johnson, Roger Angell, Aharon Appelfeld, Rebecca Mead, Susan Sontag, Amitav Ghosh, and Donald Antrim.

Suddenly summoned to witness something great and horrendous, we keep fighting not to reduce it to our own smallness. From the viewpoint of a tenth-floor apartment in Brooklyn Heights, where I happened to be visiting some kin, the destruction of the World Trade Center twin towers had the false intimacy of television, on a day of perfect reception. A four-year-old girl and her babysitter called from the library, and pointed out through the window the smoking top of the north tower, not a mile away. It seemed, at that first glance, more curious than horrendous: smoke speckled with bits of paper curled into the cloudless sky, and strange inky rivulets ran down the giant structure's vertically corrugated surface.



The W.T.C. had formed a pale background to our Brooklyn view of lower Manhattan, not beloved, like the stony, spired midtown thirties skyscrapers it had displaced as the city's tallest, but, with its pre-postmodern combination of unignorable immensity and architectural reticence, in some lights beautiful. As we watched the second tower burst into ballooning flame (an intervening building had hidden the approach of the second airplane), there persisted the notion that, as on television, this was not quite real; it could be fixed; the technocracy the towers symbolized would find a way to put out the fire and reverse the damage.


And then, within an hour, as my wife and I watched from the Brooklyn building's roof, the south tower dropped from the screen of our viewing; it fell straight down like an elevator, with a tinkling shiver and a groan of concussion distinct across the mile of air. We knew we had just witnessed thousands of deaths; we clung to each other as if we ourselves were falling. Amid the glittering impassivity of the many buildings across the East River, an empty spot had appeared, as if by electronic command, beneath the sky that, but for the sulfurous cloud streaming south toward the ocean, was pure blue, rendered uncannily pristine by the absence of jet trails. A swiftly expanding burst of smoke and dust hid the rest of lower Manhattan; we saw the collapse of the second tower only on television, where the footage of hellbent airplane, exploding jet fuel, and imploding tower was played and replayed, much rehearsed moments from a nightmare ballet.



The nightmare is still on. The bodies are beneath the rubble, the last-minute cell-phone calls—remarkably calm and loving, many of them—are still being reported, the sound of an airplane overhead still bears an unfamiliar menace, the thought of boarding an airplane with our old blasé blitheness keeps receding into the past. Determined men who have transposed their own lives to a martyr's afterlife can still inflict an amount of destruction that defies belief. War is conducted with a fury that requires abstraction—that turns a planeful of peaceful passengers, children included, into a missile the faceless enemy deserves. The other side has the abstractions; we have only the mundane duties of survivors—to pick up the pieces, to bury the dead, to take more precautions, to go on living.



American freedom of motion, one of our prides, has taken a hit. Can we afford the openness that lets future kamikaze pilots, say, enroll in Florida flying schools? A Florida neighbor of one of the suspects remembers him saying he didn't like the United States: "He said it was too lax. He said, 'I can go anywhere I want to, and they can't stop me.' "It is a weird complaint, a begging perhaps to be stopped. Weird, too, the silence of the heavens these days, as flying has ceased across America. But fly again we must; risk is a price of freedom, and walking around Brooklyn Heights that afternoon, as ash drifted in the air and cars were few and open-air lunches continued as usual on Montague Street, renewed the impression that, with all its failings, this is a country worth fighting for. Freedom, reflected in the street's diversity and daily ease, felt palpable. It is mankind's elixir, even if a few turn it to poison.




The next morning, I went back to the open vantage from which we had watched the tower so dreadfully slip from sight. The fresh sun shone on the eastward façades, a few boats tentatively moved in the river, the ruins were still sending out smoke, but New York looked glorious.
—John Updike


The one recurring nightmare I've had for many years is about the end of the world, and it goes like this. In a crowded, modern cityscape not unlike lower Manhattan, I'm flying a jetliner down an avenue where everything is wrong. It seems impossible that the buildings to either side of me won't shear my wings off, impossible that I can keep the plane aloft while moving at such a low speed. The way is always blocked, but somehow I manage to turn a sharp corner or to pilot the plane beneath an overpass, only to confront a skyscraper so high that I would have to rise vertically to clear it. As I pull the plane into a dismayingly shallow climb, the skyscraper looms and rushes forward to meet me, and I wake up, with unspeakable relief, in my ordinary bed.


Last Tuesday there was no awakening. You found your way to a TV and watched. Unless you were a very good person indeed, you were probably, like me, experiencing the collision of several incompatible worlds inside your head. Besides the horror and sadness of what you were watching, you might also have felt a childish disappointment over the disruption of your day, or a selfish worry about the impact on your finances, or admiration for an attack so brilliantly conceived and so flawlessly executed, or, worst of all, an awed appreciation of the visual spectacle it produced. Never mind whether certain Palestinians were or were not dancing in the streets. Somewhere—you can be absolutely sure of this—the death artists who planned the attack were rejoicing over the terrible beauty of the towers' collapse. After years of dreaming and working and hoping, they were now experiencing a fulfillment as overwhelming as any they could have allowed themselves to pray for. Perhaps some of these glad artists were hiding in ruined Afghanistan, where the average life expectancy is barely forty. In that world you can't walk through a bazaar without seeing men and children who are missing limbs.


In this world, where the Manhattan skyline has now been maimed and the scorched wreckage at the Pentagon is reminiscent of Kabul, I'm trying to imagine what I don't want to imagine: the scene inside a plane one moment before impact. At the controls, a terrorist is raising a prayer of thanks to Allah in expectation of instant transport from this world to the next one, where houris will presently reward him for his glorious success. At the back of the cabin, huddled Americans are trembling and moaning and, no doubt, in many cases, praying to their God for a diametrically opposite outcome. And then, a moment later, for hijacker and hijacked alike, the world ends.

On the street, after the impact, survivors spoke of being delivered from death by God's guidance and grace. But even they, the survivors, were stumbling out of the smoke into a different world. Who would have guessed that everything could end so suddenly on a pretty Tuesday morning? In the space of two hours, we left behind a happy era of Game Boy economics and trophy houses and entered a world of fear and vengeance. Even if you'd been waiting for the nineties-ending crash throughout the nineties, even if you'd believed all along that further terrorism in New York was only a matter of when and not of whether, what you felt on Tuesday morning wasn't intellectual satisfaction, or simply empathetic horror, but deep grief for the loss of daily life in prosperous, forgetful times: the traffic jammed by delivery trucks and unavailable cabs, "Apocalypse Now Redux" in local theatres, your date for drinks downtown on Wednesday, the sixty-three homers of Barry Bonds, the hourly AOL updates on J. Lo's doings. On Monday morning, the front-page headline in the News had been "KIPS BAY TENANTS SAY: WE'VE GOT KILLER MOLD." This front page is (and will, for a while, remain) amazing.





The challenge in the old world, the nineties world of Bill Clinton, was to remember that, behind the prosperity and complacency, death was waiting and entire countries hated us. The problem of the new world, the zeroes world of George Bush, will be to reassert the ordinary, the trivial, and even the ridiculous in the face of instability and dread: to mourn the dead and then try to awaken to our small humanities and our pleasurable daily nothing-much.
—Jonathan Franzen


Several times during the nineteen-nineties I did some reporting from what we generally call trouble spots, and witnessing the almost total devastation of some of these places (Somalia, Afghanistan, the southern Philippines, Liberia) had me wondering if I would ever see such trouble in my own country: if I would ever feel it necessary to stay close to the radio or television; if I would sleep with the window wide open in order to hear the approach of the engines of war or to smell the smoke of approaching fires or to stay aware of the movements of emergency teams coping with the latest enormity; if I would one day see American ground heaped with the ruins of war; if I would ever hear Americans saying, "They're attacking the Capitol! The Pentagon! The White House!"; if I would stand in the midst of an American crowd witnessing the kind of destruction that can be born of the wickedness of the human imagination, or turn to examine American faces a few seconds after their eyes had taken it in; if I would one day see American streets choked with people who don't know exactly where they're going but don't feel safe where they are; and if I would someday feel uncontrollably grateful to be able to get my laundry done and to find simple commerce persisting in spite of madness. I wondered if the wars I'd gone looking for would someday come looking for us.


Travelling in the Third World, I've found that to be an American sometimes means to be wondrously celebrated, to excite a deep, instantaneous loyalty in complete strangers. In the southern Philippines, a small delegation headed by a village captain once asked that I take steps to have their clan and their collection of two dozen huts placed under the protection of the United States. Later, in the same region, a teen-age Islamic separatist guerrilla among a group I'd been staying with begged me to adopt him and take him to America. In Afghanistan, I encountered men who, within minutes of meeting me, offered to leave their own worried families and stay by my side as long as I required it, men who found medicine somewhere in the ruins of Kabul for me when I needed it, and who never asked for anything back—all simply because I was American.

On the other hand, I think we sense—but don't care always to apprehend—the reality that some people hate America. To many suffering souls, we must seem incomprehensibly aloof and self-centered, or worse. For nearly a century, war has rolled lopsidedly over the world, crushing the innocent in their homes. For half that century, the United States has been seen, by some people, as keeping the destruction rolling without getting too much in the way of it—has been seen, by some people, to lurk behind it. And those people hate us. The acts of terror against this country—the hijackings, the kidnappings, the bombings of our airplanes and barracks and embassies overseas, and now these mass atrocities on our own soil—tell us how much they hate us. They hate us as people hate a bad God, and they'll kill themselves to hurt us.



On Thursday, as I write in New York City, which I happened to be visiting at the time of the attack, the wind has shifted, and a sour electrical smoke travels up the canyons between the tall buildings. I have now seen two days of war in the biggest city in America. But imagine a succession of such days stretching into years—years in which explosions bring down all the great buildings, until the last one goes, or until bothering to bring the last one down is just a waste of ammunition. Imagine the people who have already seen years like these turn into decades—imagine their brief lifetimes made up only of days like these we've just seen in New York.
—Denis Johnson


Waking the next morning—was that sleep, at any point?—you find the unwanted memory waiting. There's nothing new about this if you've lived awhile. Waking comes and at first only that, and then the flood of what can't be undone. One such moment came the day after Bobby Kennedy was shot in Los Angeles—the polls had just closed out there, late enough here so that you were watching him speak on the little bedroom television, with the lights out and someone already asleep next to you in the dark room. Bobby holding up that bit of paper and saying, "And now it's on to Chicago . . . ," and you getting up to go over to click off the TV, when it changed, the world changed, and you woke up the sleeper with your cries and did away with one more night of decent sleep for her. The next morning, you both awoke bereft and older—the whole country felt this way—and in need of revision. This week has been different but the same: how innocent we were back then in the sixties and back last Monday.




When the second tower came down, you cried out once again, seeing it on the tube at home, and hurried out onto the street to watch the writhing fresh cloud lift above the buildings to the south, down at the bottom of this amazing and untouchable city, but you were not surprised, even amid such shock, by what you found in yourself next and saw in the faces around you—a bump of excitement, a secret momentary glow. Something is happening and I'm still here. You recognize the survivor's spasm from a lifetime of bad news: your neighbor's son's car crash, your tennis partner's blastoma, Chernobyl, or the Copacabana fire, or putting on the same sombre tie before another irreplaceable friend's memorial service. This is not to be borne, but still . . .




Such days and moments pass, in ways that this one has not, but there's a weary strength in experience, even in the midst of horror. In the very first ghastly downtown explosion we can remember, the package arrived by horse and wagon. We're in a new kind of war, they keep saying now, but we've been to wars before. Old people have been there, there's that to be said for us, and sometimes we've even allowed ourselves a moment of dumb pride in it. Laughing a little at Tom Brokaw's goo about our generation, groaning at the choir music behind the titles to "Band of Brothers," we can think, I was in that stuff, too, but in truth what we've been good at all this time is bystanding. Our own war felt like immensely long and tedious stretches of "And now for something completely different!" with people dying in gigantic numbers but mostly somewhere else. All this time, we've forced ourselves to imagine what it was like to be there— in Guadalcanal, in Stalingrad, at Khe Sanh, in Sarajevo and Belfast and Palestine—and found the apparatus wanting.




Bad news is unimaginable, but it keeps on coming and keeps on ending, as the distantly awful or immediately scary wears down into Then and, in time, to Back Then. Pearl Harbor came in the middle of a Sunday-afternoon bridge game at college. A first friend went down piloting a Navy bomber in Louisiana, in training, and there were more. Guys in our troopship bay whose luck ran out at Saipan. A brother-in-law shot again and again and lying for two days on the field at Belfort Gap—he persists, smiles gently, bent over his canes. We woke up to Hiroshima, Dallas came at lunchtime, and My Lai by slow degrees. Young people have been looking at us lately and saying, "I don't see how you could have done that, gone through so much. It's beyond my imagination," and we think, Kid, there's nothing to it. Just wait and see.


Now that's over. Now we're all the same age together. None of us is young this week, and, with death and calamity just down the street, few of us vicarious any longer.
—Roger Angell

For almost a year now, Jerusalem has been under siege. Not a day goes by without something terrible happening: a man stabbed in a quiet street, a bomb exploding from a watermelon, a booby-trapped car. Just weeks ago, a suicide bomber blew himself up in the center of town, injuring dozens of innocent people. Shrewd enemies, hidden from sight, are fighting in this city of stone.


Every day, I go to Ticho, my coffee shop, which is in a garden in an old house in the heart of the city. Despite the threat of danger, everyone seems to go out. Often, it seems as if life is able to continue because of the shared illusion that "this won't happen to me." At Ticho, I read a newspaper or a book, or work on a manuscript. In the past, people who recognized me didn't interfere with my privacy. But recently they have stopped to inquire after my health and to ask my opinion of the stressful situation.


I am a writer, not a prophet or a political analyst. Like everyone else, I am groping in this darkness. From a writer, people expect a wise word or a joke. But what can one say when what is happening blunts the few thoughts that one has? I try to overcome the uncertainty by working every day. I am in the middle of a novel, progressing sluggishly, writing and erasing. It seems that the daily disturbances are stronger than internal motivation. It is hard to be with oneself when everything around is burning.

I used to feel that those of us who had suffered in the Holocaust were immune to fear. I was wrong. We are more sensitive to danger. We can smell it. A few days ago, a Holocaust survivor came over to my table and enumerated the dangers ahead of us. During the war, he had been in three death camps. He was a master of dangers. There wasn't a danger that he didn't know in the most minute detail.


The daily disasters evoke images of the Holocaust. Fifty-six years have passed, and the images don't go away. Last night, a man approached me and said that he reads all my books with great diligence. Like me, he was an orphaned child during the war, roaming the forests and taking refuge with farmers. He, too, arrived in Israel. He is an engineer, and he is worried about Jewish destiny. Why do the Jews arouse such hatred? he asked. We had naïvely thought that all the anger and hatred toward us would disappear once we had our own state. I didn't know what to say. I have never dealt in abstract questions—I try to see the world in pictures. And so I kept quiet while he, dismayed, also kept quiet.


After the attack on America, I stayed up all night watching television. It had been a long time since I'd felt such identification with events that were happening so far away. The next day, when I arrived at Ticho, it occurred to me that all of us here were feeling this blow in our flesh. In modern Jewish mythology, America is the father figure who saved many Jews from the cruel Bolsheviks and Nazis by granting us a home. Now the loving father is united with his sons in a Jerusalem coffee shop, in grief over the evil that refuses to disappear from the world.
—Aharon Appelfeld
(Translated, from the Hebrew, by Dina Fein.)

The sawhorses erected across Fourteenth Street last week reinstated a conceptual category of New York life that has, in recent years, become almost entirely meaningless: the uptown-downtown divide. It's been a while since the mere possession of a downtown address has been grounds for a conviction that you're in on anything that's really worth being in on, now that the artists and hipsters have been replaced by day-trippers bearing Prada shopping bags and millionaires buying apartments—the kind of people who, in their search for edge, have erased any remaining traces of it. Last week, though, as traffic to lower Manhattan was cut off and cops manned barricades at Fourteenth, Houston, Canal, and below, preventing pedestrians without a photo I.D. proving residential status from entering each neighborhood, an unsettling sense of exclusivity was restored to downtown. If the National Guardsmen in their Army fatigues standing at the intersections of the avenues brought to mind images of Checkpoint Charlie, a cop lifting the slender line of yellow tape to allow card-carrying residents downtown was reminiscent of that more familiar form of New York exclusion: the velvet rope at the night-club door.


By midweek, at Fourteenth Street and Eighth Avenue, lower Manhattan still looked like the kind of night club you might actually want to get into. Uptowners who had been turned back by cops at the barricade stood and watched while downtown residents ambled down an avenue that was nearly empty of traffic. In this stretch of the West Village, there were blocks that were almost celebratory: at the intersection of Christopher and West Streets, rollerbladers and drag queens and other young boulevardiers cheered passing rescue vehicles, submitting to a post-traumatic instinct to congregate. In SoHo, things became more sombre. On Sixth Avenue from Houston to Canal, Mack trucks from New Jersey, as yet empty of drivers and of loads, were parked two and three abreast, facing downtown, against traffic, of which there was none. The streets belonged to dog walkers and to the homeless, who had become suddenly more visible in the absence of other pedestrians, their shuffling walks and haunted faces seeming less the signs of mental illness and more like the mood of the city. West Broadway was mostly shuttered, but the French doors of the Italian restaurant Barolo were open to the street, and the flattering lights were turned on for the few diners who sat and ate ravioli, surgical masks pulled down around their necks. Darkened, gated warehouses looked like warehouses instead of boutiques or day spas. It was possible to remember how SoHo was when downtown was still downtown, before the bridge-and-tunnel crowd started snarling the streets and turning the bookstores into shoe stores—and then to think of the bridges closed and the tunnels empty, and, with some surprise, to wish that the sidewalks were clogged with chattering shoppers, and to wish to heaven they had never gone away.
—Rebecca Mead




The disconnect between last Tuesday's monstrous dose of reality and the self-righteous drivel and outright deceptions being peddled by public figures and TV commentators is startling, depressing. The voices licensed to follow the event seem to have joined together in a campaign to infantilize the public. Where is the acknowledgment that this was not a "cowardly" attack on "civilization" or "liberty" or "humanity" or "the free world" but an attack on the world's self-proclaimed superpower, undertaken as a consequence of specific American alliances and actions? How many citizens are aware of the ongoing American bombing of Iraq? And if the word "cowardly" is to be used, it might be more aptly applied to those who kill from beyond the range of retaliation, high in the sky, than to those willing to die themselves in order to kill others. In the matter of courage (a morally neutral virtue): whatever may be said of the perpetrators of Tuesday's slaughter, they were not cowards.


Our leaders are bent on convincing us that everything is O.K. America is not afraid. Our spirit is unbroken, although this was a day that will live in infamy and America is now at war. But everything is not O.K. And this was not Pearl Harbor. We have a robotic President who assures us that America still stands tall. A wide spectrum of public figures, in and out of office, who are strongly opposed to the policies being pursued abroad by this Administration apparently feel free to say nothing more than that they stand united behind President Bush. A lot of thinking needs to be done, and perhaps is being done in Washington and elsewhere, about the ineptitude of American intelligence and counter-intelligence, about options available to American foreign policy, particularly in the Middle East, and about what constitutes a smart program of military defense. But the public is not being asked to bear much of the burden of reality. The unanimously applauded, self-congratulatory bromides of a Soviet Party Congress seemed contemptible. The unanimity of the sanctimonious, reality-concealing rhetoric spouted by American officials and media commentators in recent days seems, well, unworthy of a mature democracy.





Those in public office have let us know that they consider their task to be a manipulative one: confidence-building and grief management. Politics, the politics of a democracy—which entails disagreement, which promotes candor—has been replaced by psychotherapy. Let's by all means grieve together. But let's not be stupid together. A few shreds of historical awareness might help us understand what has just happened, and what may continue to happen. "Our country is strong," we are told again and again. I for one don't find this entirely consoling. Who doubts that America is strong? But that's not all America has to be.
—Susan Sontag


In 1999, soon after moving to Fort Greene, in Brooklyn, my wife and I were befriended by Frank and Nicole De Martini, two architects. As construction manager of the World Trade Center, Frank worked in an office on the eighty-eighth floor of the north tower. Nicole is an employee of the engineering firm that built the World Trade Center, Leslie E. Robertson Associates. Hired as a "surveillance engineer," she was a member of a team that conducted year-round structural-integrity inspections of the Twin Towers. Her offices were on the thirty-fifth floor of the south tower.

Frank is forty-nine, sturdily built, with wavy salt-and-pepper hair and deeply etched laugh lines around his eyes. His manner is expansively avuncular. The Twin Towers were both a livelihood and a passion for him: he would speak of them with the absorbed fascination with which poets sometimes speak of Dante's canzones. Nicole is forty-two, blond and blue-eyed, with a gaze that is at once brisk and friendly. She was born in Basel, Switzerland, and met Frank while studying design in New York. They have two children—Sabrina, ten, and Dominic, eight. It was through our children that we first met.
Shortly after the basement bomb explosion of 1993, Frank was hired to do bomb-damage assessment at the World Trade Center. An assignment that he thought would last only a few months quickly turned into a consuming passion. "He fell in love with the buildings," Nicole told me. "For him, they represented an incredible human feat. He was awed by their scale and magnitude, by their design, and by the efficiency of the use of materials. One of his most repeated sayings about the towers is that they were built to take the impact of a light airplane."


On Tuesday morning, Frank and Nicole dropped their children off at school, in Brooklyn Heights, and then drove on to the World Trade Center. Traffic was light, and they arrived unexpectedly early, so Nicole decided to go up to Frank's office for a cup of coffee. It was about a quarter past eight when they got upstairs. A half hour later, she stood up to go. She was on her way out when the walls and the floor suddenly heaved under the shock of a massive impact. Through the window, she saw a wave of flame bursting out overhead, like a torrent spewing from the floodgates of a dam. The blast was clearly centered on the floor directly above; she assumed that it was a bomb. Neither she nor Frank was unduly alarmed: few people knew the building's strength and resilience better than they. They assumed that the worst was over and that the structure had absorbed the impact. Sure enough, within seconds of the initial tumult, a sense of calm descended on their floor. Frank herded Nicole and a group of some two dozen other people into a room that was relatively free of smoke. Then he went off to scout the escape routes and stairways. Minutes later, he returned to announce that he had found a stairway that was intact. They could reach it fairly easily, by climbing over a pile of rubble.



The bank of rubble that barred the entrance to the fire escape was almost knee-high. Just as Nicole was about to clamber over, she noticed that Frank was hanging back. She begged him to come with her. He shook his head and told her to go on without him. There were people on their floor who had been hurt by the blast, he said; he would follow her down as soon as he had helped the injured.


Frank must have gone back to his office shortly afterward, because he made a call from his desk at about nine o' clock. He called his sister Nina, on West Ninety-third Street in Manhattan, and said, "Nicole and I are fine. Don't worry."

Nicole remembers the descent as quiet and orderly. The evacuees went down in single file, leaving room for the firemen who were running in the opposite direction. On many floors, there were people to direct the evacuees, and in the lower reaches of the building there was even electricity. The descent took about half an hour, and, on reaching the plaza, Nicole began to walk in the direction of the Brooklyn Bridge. She was within a few hundred feet of the bridge when the first tower collapsed. "It was like the onset of a nuclear winter," she said. "Suddenly, everything went absolutely quiet and you were in the middle of a fog that was as blindingly bright as a snowstorm on a sunny day."
It was early evening by the time Nicole reached Fort Greene. She had received calls from several people who had seen Frank on their way down the fire escape, but he had not been heard from directly. Their children stayed with us that night while Nicole sat up with Frank's sister Nina, waiting by the telephone.

The next morning, Nicole decided that her children had to be told that there was no word of their father. Both she and Nina were calm when they arrived at our door, even though they had not slept all night. Nicole's voice was grave but unwavering as she spoke to her children about what had happened the day before.

The children listened with wide-eyed interest, but soon afterward they went back to their interrupted games. A little later, my son came to me and whispered, "Guess what Dominic's doing?" "What?" I said, steeling myself. "He's learning to wiggle his ears." This was, I realized, how my children—or any children, for that matter—would have responded: turning their attention elsewhere before the news could begin to gain purchase in their minds.
At about noon, we took the children to the park. It was a bright, sunny day, and they were soon absorbed in riding their bicycles. My wife, Deborah, and I sat on a shaded bench and spoke with Nicole. "Frank could easily have got out in the time that passed between the blast and the fall of the building," Nicole said. "The only thing I can think of is that he stayed back to help with the evacuation. Nobody knew the building like he did, and he must have thought he had to." Nicole paused. "I think it was only because Frank saw me leave that he decided he could stay," she said. "He knew that I would be safe and the kids would be looked after. That was why he felt he could go back to help the others. He loved the towers and had complete faith in them. Whatever happens, I know that what he did was his own choice."
—Amitav Ghosh


I live in New York. Today, Thursday, I am in Salzburg. I can see the Alps. Before Salzburg, Vienna. A business trip. In Vienna, a few hours after arriving on one of the last flights to leave J.F.K., I turned on the television. It was around 9 A.M. on Tuesday in New York. On television, a plane flew through the south tower of the World Trade Center. How many times did I watch that? I once worked in the World Trade Center. Suddenly, like everyone everywhere, I was on the telephone. Telephone. Television. Telephone. Television. Four planes? Eight planes? Where is the President? One out of ten of my calls to friends got through. We all praised the Mayor. I felt that I needed to find everyone, even people with whom I had not spoken in years. I did this to make myself safe—not from any threat to my body, posed by anything outside myself, but, perversely, from myself, from something inside me, my own feelings of powerlessness. I was removed from the situation. I was in no way removed from the situation. It was as if I might manage my own terror by overseeing the terror of others. I was not the only one like this. Those of my friends who were outside the city, trapped outside the city, as it were, were becoming a corps of unofficial worriers. And the Austrians, my hosts, worried over me. They worried over me so that I could be free to worry over New York. "Are you all right? Are you all right?" they would say to me over and over. And then: "Are you all right? Are you all right?" I would ask whomever I could reach in the city. A ring of worriers. Around that ring, another. I called with no regard for the time difference. "What is wrong with you? Don't you know what's going on here?" a close friend shouted at me. He was in a rage, and I began to cry, because I loved this person. Another friend, downtown in the Village, told me that strange vans were parked on the street outside her building. And hadn't I heard something on CNN about the downtown gas mains? "Get out! Get out! Go north!" I shouted. Paranoia or levelheadedness? What was the difference? On CNN, people were hysterical, and so, since I was for the moment safe, I could afford to become empathically hysterical. I wanted to take away (even if this meant taking on) the hysteria that my friend might feel, but instead I was causing her to become afraid of vans parked outside. I had terrorized my friend. Was this an outcome of terrorism at work? On CNN, people were running north. Because I was not one of those people, and because I was reacting to reality, I was overreacting. I wanted to be home in New York, because it did not seem right to feel even relatively safe. Instead, I rode around Vienna in a car. "Much of the city was destroyed in the war," my host told me. Of course. I was in Europe, where the destruction of cities exists in living memory. Is the United States now a part of the rest of the world?
—Donald Antrim

Translation - Swedish
The Talk Of The Town

I kölvattnet av förra veckans terroristattacker mot World Trade Center och Pentagon reflekterar ett antal skribenter i tidningen The New Yorker över tragedin och dess konsekvenser. Denna veckas Talk of the Town ägnas helt och hållet åt händelsen, med inlägg från John Updike, Jonathan Franzen, Denis Johnson, Roger Angell, Aharon Appelfeld, Rebecca Mead, Susan Sontag, Amitav Ghosh, och Donald Antrim.

Efter att plötsligt ha stått samlade för att bevittna något stort och fasansfullt kämpar vi nu för att inte förminska händelsen till vår egen småskurenhet. Från en lägenhet på tionde våningen i Brooklyn Heights, där jag råkade befinna mig för att hälsa på några släktingar, fick jag, som genom en tydlig och klar tv-bild, en falsk känsla av närhet till förintelsen av World Trade Center. En fyraårig flicka och hennes barnvakt kallade på mig från biblioteket och pekade ut genom fönstret mot den rykande överdelen av det norra tornet som inte låg mer än någon kilometer bort. Vid en första anblick var det mer spännande än fasansfullt. Röken var fläckad av pappersbitar som krusade sig mot den molnfria himlen och underliga bläcksvarta bäckar rann nerför den enorma byggnadens vertikalt räfflade yta.

Från Brooklynhållet hade World Trade Center bildat en blek bakgrund till utsikten över nedre Manhattan. De hade inte varit lika älskade som de steniga och spetsiga innerstadsskyskraporna från trettiotalet som tidigare varit stadens högsta, men den förpostmoderna kombinationen av oavvislig väldighet och arkitektonisk enkelhet hade varit vacker i viss belysning. Medan vi såg det andra tornet slå ut i en enorm flamma (en mellanliggande byggnad hade dolt inflygningen av det andra flygplanet), kvarstod känslan av att detta var, som på tv, inte helt verkligt, det kunde återställas. Den teknokrati som tornen symboliserade skulle hitta ett sätt att släcka branden och reparera skadan.

Endast en timme senare, då jag och min fru följde dramat från Brooklynbyggnadens tak, försvann det södra tornet från vår åskådarskärm, det föll rakt ner som en hiss, med en skramlande skälvning och stönande suck som märktes på flera kilometers avstånd. Vi var medvetna om att vi precis hade bevittnat tusentals människors död och vi klamrade oss fast vid varandra som om vi själva höll på att falla. Mitt ibland de blänkande och känslokalla byggnaderna på andra sidan East River gapade nu ett stort tomrum, som efter att någon tryckt på en knapp, under en himmel som bortsett från svavelmolnet som rörde sig söderut mot havet var himlen klarblå och kusligt ofördärvad av flygplansstreck. En explosion av rök spred sig snabbt över hela nedre Manhattan och vi kunde bara se det andra tornet falla samman på tv. Bilderna som visade hur ett flygplan i full fart träffar tornet och sprängs sönder i ett hav av exploderade flygbränsle, visades om och om igen och liknade alltmer en skickligt inövad mardrömsbalett.

Mardrömmen pågår fortfarande. Kropparna ligger under spillrorna, det rapporteras fortfarande om sistaminutensamtal från mobilerna, som är anmärkningsvärt lugna och kärleksfulla, ljudet från ett flygplan högt däruppe bär fortfarande på ett obekant hot och tanken på att gå ombord på ett flygplan på vårt tidigare så bekymmerslösa sätt känns alltmer avlägsen. Målmedvetna män som bytt ut sina egna liv mot en martyrs efter-döden-liv kan fortfarande orsaka obegriplig förödelse. Krig förs med sådan vrede att man måste tänka abstrakt, och förvandla ett flygplan fyllt med fredligt folk, många av dem barn, till en missil som den ansiktslösa fienden förtjänar. Den andra sidan kan tänka abstrakt, vi har bara de vanliga göromålen som överlevande måste ta itu med, som att plocka upp bitarna, begrava de döda, ta till ytterligare försiktighetsåtgärder och fortsätta leva.

Vår amerikanska rörelsefrihet, som vi är så stolta över, har fått sig en törn. Har vi råd med en sådan öppenhet som låter framtida kamikazepiloter värvas till, låt oss säga, Floridas flygskolor? I Florida minns en av de misstänktas grannar att han sa att han inte tyckte om USA: "Han sa att det var för slappt. Han sa, 'Jag kan gå vart jag vill och de kan inte stoppa mig.'" Det är ett konstigt klagomål, möjligen en bön om att bli stoppad. Något som också är konstigt dessa dagar är tystnaden från himlavalvet efter att flygningarna över Amerika har upphört. Men flyga igen, det måste vi. Risk är ett pris vi betalar för frihet, och när man gick runt Brooklyn Heights den där eftermiddagen medan aska flög runt i luften och bilarna var få och utomhusluncher fortsatte som vanligt på Montague Street, återupplivades känslan av att detta land, med sina brister, är ett land värt att kämpa för. Friheten, som återspeglades i mångfalden på gatan och i det vardagliga lugnet, kändes påtaglig. Det är mänsklighetens elixir, även om några få förvandlar det till gift.

Morgonen därpå gick jag tillbaka till utsiktsplatsen på taket där vi hade stått och sett på när tornet så fruktansvärt glidit ur sikte. Den nyuppstigna solen sken på de östra fasaderna, några båtar trevade sig fram på floden och det rök fortfarande från ruinerna, men New York såg fortfarande strålande ut.
– John Updike

Den återkommande mardröm som jag haft i flera år handlar om världens undergång, och den går såhär: I en folktät modern stadsbild, inte helt olik nedre Manhattan, flyger jag ett passagerarplan längs en huvudgata där allting är fel. Det verkar helt omöjligt att byggnaderna på båda sidor om mig inte kommer att klippa av mina vingar och omöjligt att jag kan hålla planet upprätt när jag flyger så sakta. Vägen är hela tiden blockerad, men på något sätt lyckas jag göra en snäv sväng eller flyga planet under en överfart bara för att sedan möta en skyskrapa så hög att jag skulle behöva stiga lodrätt för att undvika den. När jag får upp planet i en förfärligt flack klättring reser sig skyskrapan och stormar fram för att möta mig och jag vaknar upp, obeskrivligt lättad, i min vanliga säng.

I tisdags vaknade jag aldrig upp. Man letade upp en tv för att få se. Om man nu inte var en väldigt kvicktänkt person, upplevde man säkert, precis som jag, att flera oförenliga världar kolliderade inuti huvudet. Förutom skräcken och sorgen över vad man bevittnade kan man kanske också ha känt en barnslig besvikelse över att ens dag hade rubbats, eller en självisk oro över hur det skulle påverka privatekonomin, eller beundran över en så skickligt planerad och felfritt utförd attack, eller, värst av allt, en vördnadsfull uppskattning inför det visuella skådespel man betraktade. Det spelar ingen roll om vissa palestinier dansade eller inte dansade på gatorna. Något man kan vara alldeles säker på, är att någonstans jublade de dödskonstnärer som planerat attacken, över tornens så fruktansvärt vackra sammanstörtande. Efter år av drömmar och arbete och förväntningar upplevde de nu en känsla av fullbordan som var så överväldigande att den inte gick att jämföra med något de tidigare vågat be om. Kanske gömde sig några av dessa glada konstnärer i det sönderfallna Afghanistan, där medellivslängden ligger runt knappa fyrtio. I den värld där du inte kan gå igenom en basar utan att se män och barn som saknar antingen armar eller ben.

I den här världen, där Manhattans siluett nu blivit lemlästad och brända vrakdelar vid Pentagon påminner oss om Kabul, försöker jag föreställa mig det jag inte kan föreställa mig: Scenen i ett flygplan ögonblicket före en kollision. Vid spakarna skänker en terrorist en tackbön till Allah i väntan på att omedelbart få förflyttas från denna värld till nästa, där houris snart kommer att belöna honom för hans ärofulla framgång. I bakre delen av kabinen trycker sig jämrande och darrande amerikaner tätt intill varandra, och utan tvivel, ber många av dem till sin Gud om en diametralt motsatt utgång. Och sedan, ett ögonblick senare, slutar världen, både för kapare och kapade.

Efter kollisionen pratade överlevande på gatan om hur de blivit frälsta från döden genom Guds vägledning och nåd. Men även de, de överlevande, snubblade ut ur röken och in i en annan värld. Vem hade trott att allting kunde sluta så plötsligt en vacker tisdagsmorgon? Inom loppet av två timmar lämnade vi en sorglös tid med Game Boy-ekonomi och paradvåningar bakom oss och gick in i en ny värld fylld av rädsla och hämnd. Även om man under nittiotalet hade väntat dig någon slags krasch vid slutet av årtiondet, eller om man hela tiden hade trott att det bara var en tidsfråga innan ytterligare terroristdåd skulle drabba New York, var det du kände den där tisdagsmorgonen varken intellektuell tillfredställelse eller empatisk skräck, utan djup sorg över att ha förlorat vardagen i välmående och bekymmerslösa tider. Lastbilar som orsakat trafikstockning, taxibilar som var omöjliga att få tag i, "Apocalypse Now Redux" på närmsta bio, din drinkträff på onsdag nere i centrum, basebollstjärnan Barry Bonds sextiotre varvningar, de ständiga Amerika Online uppdateringarna om vad sångerskan J. Lo hade haft för sig. På måndag morgon hade tidningarnas förstasidor haft rubriken: "HYRESGÄSTER I KIPS BAY PLÅGAS AV MÖRDARMÖGEL." Den förstasidan är (och kommer länge att förbli) häpnadsväckande.

Utmaningen i den gamla världen, Bill Clintons nittotalsvärld, var att komma ihåg att bakom allt välstånd och all belåtenhet, väntade döden, samtidigt som hela nationer hatade oss. Problemet i den nya världen, George Bushs nollnollvärld, kommer att handla om att åter lyfta fram det vanliga, det enkla och även det löjliga som motsats till det osäkra och det fruktade. Vi måste sörja de döda och sedan försöka vakna upp till våra små mänskliga liv och våra behagliga och inte särskilt viktiga vardagssysslor.
– Jonathan Franzen

Åtskilliga gånger under nittonhundratalet när jag rapporterade från vad vi vanligen kallar oroshärdar, och bevittnade den nästan fullständiga förödelsen av några av dessa platser (Somalia, Afghanistan, södra Filippinerna, Liberia) började jag undra om jag någonsin skulle få se sådana plågor i mitt eget land. Jag undrade om jag någonsin skulle bli tvungen att hålla mig i närheten av en radio eller tv, sova med fönstret vidöppet för att kunna höra om krigsmaskinerna kröp närmare, eller känna röklukten från bränder som närmade sig, eller hålla mig informerad om insatsstyrkornas förflyttningar då de hanterade de senaste illdåden. Jag undrade om jag en dag skulle få se amerikansk mark vara fullständigt täckt av krigsruiner och höra amerikanerna utropa "De attackerar kongressen! Pentagon! Vita huset!" Jag undrade om jag skulle få stå mitt i en amerikansk folksamling och bevittna en liknande förstörelse, skapad av förvrängd mänsklig fantasi, eller vända mig om för att granska amerikanarnas ansikten några enstaka sekunder efter att de hade sett den, om jag en dag skulle få se amerikanska gator fullproppade med människor som inte riktigt vet var de är på väg utan bara känner sig otrygga där de befinner sig, om jag någon gång skulle känna mig okontrollerbart tacksam för att få tvätta och upptäcka att de små butikerna härdar ut trots allt vansinne. Jag undrade om de krig jag hade sökt upp en dag skulle komma och leta efter oss.

Under mina resor i tredje världen har jag upptäckt att man som amerikan ibland blir makalöst prisad, att man väcker en djup, ögonblicklig lojalitet hos helt främmande människor. I södra Filippinerna blev jag en gång ombedd av en liten delegation med en byhövding i spetsen att vidta åtgärder för att USA skulle ta deras klan och tvåtusen hyddor under sitt beskydd. Lite senare, i samma region, ville en ung islamistisk gerillaseparatist, från en grupp jag hade bott hos, att jag skulle adoptera honom och ta med honom till USA.
I Afghanistan stötte jag på män som, efter bara några minuter, erbjöd sig att lämna sina egna oroliga familjer och följa med mig så länge jag behövde det, män som någonstans i Kabuls ruiner hittade medicin till mig när jag behövde det och som aldrig bad om någonting i gengäld. Allt detta bara för att jag var amerikan.

Å andra sidan tror jag att vi känner på oss, men inte alltid försöker förstå, att en del människor egentligen hatar USA. För många lidande själar måste vi verka obegripligt distanserade och självupptagna, om inte ännu värre. Under nästan ett helt århundrade har krig rullat fram över världen och krossat de oskyldiga i sina hem. Under hälften av det århundradet har en del människor ansett att USA låtit förstörelsen pågå genom att inte stå i vägen för den, medan andra har ansett att vi stått bakom den. Och de människorna hatar oss. Terrorhandlingarna mot detta land -kapningarna, kidnappningarna, bombningarna av våra flygplan och kaserner och ambassader runtom i världen, och så nu denna massförödelse på vår egen mark, bevisar hur mycket de hatar oss. De hatar oss lika mycket som människan hatar en ond Gud, och de är beredda att döda sig själva för att skada oss.

Denna torsdag, då jag skriver ifrån New York City, där jag råkade vara på besök vid tiden för attacken, har vinden vänt, och unken elektriskt laddad rök färdas uppför klyftorna mellan de höga byggnaderna. Jag har nu upplevt två dagar av krig i USA:s största stad. Men föreställ dig en lång rad av sådana dagar som sinom tid övergår i år, år då explosioner raserar samtliga stora byggnader, ända tills den allra sista är borta, eller tills det endast vore slöseri med ammunitionen att rasera den. Föreställ dig människorna som redan varit med om att dessa år förvandlats till decennier, och deras korta livstid som endast består av dagar som de vi precis upplevt i New York.
– Denis Johnson

Man vaknar upp dagen därpå och undrar om det hela varit en dröm, eller åtminstone delar av en dröm. Det där ovälkomna minnet pockar på uppmärksamhet. Det är egentligen inget nytt för den som levt ett tag. Man vaknar sakta till liv och sedan sköljer det bara över en, det som inte går att få ogjort. Ett sådant ögonblick infann sig dagen efter det att Bobby Kennedy blivit skjuten i Los Angeles. Vallokalerna hade precis stängts där borta, och det var så pass sent här att man följde hans tal på den lilla tv:n i sovrummet med lamporna släckta och någon som redan sov bredvid sig i det mörka rummet. Och så höll Bobby upp det där pappret och sa: "Och nu bär det av till Chicago…", och själv var man på väg upp för att stänga av tv:n, när det förändrades, världen förändrades, och man väckte den sovande med sina skrik och bestal henne på ytterligare en god natts sömn. Morgonen därpå vaknade båda upp, berövade och äldre, hela landet kändes likadant, och i behov av omvärdering. Den här veckan har varit annorlunda men ändå likadan. Så oskuldsfulla vi var då på sextiotalet och då förra måndagen.

När det andra tornet föll, skrek man återigen rakt ut, då man såg det på tv:n därhemma, och man skyndande ut på gatan för att se det slingrande nybildade molnet stiga upp över byggnaderna åt söder, mitt i hjärtat av denna fantastiska och oåtkomliga stad, men man var inte förvånad, trots chocktillståndet, över vad man sedan själv upplevde och såg på ansiktena runtomkring sig, en stöt av otyglad upphetsning, en hemlighetsfull och kortvarig glöd. Någonting händer och jag är fortfarande här. Man känner igen den där överlevnadsspasmen från en livstid fylld av dåliga nyheter: grannsonens bilolycka, tennispartnerns cancer, Tjernobyl, eller eldsvådan i Copacabana, eller då man tvingades sätta på sig samma gamla mörka slips inför ännu en oersättlig väns begravning.
Det är inte samma sak som att födas, men ändå…

Sådana dagar och ögonblick passerar förbi, på ett sätt som detta inte gjort, men erfarenheterna har givit oss någon slags uttröttad styrka, som vi finner även mitt i skräcken. Vid den allra första fasansfulla innerstadsexplosion vi kan erinra oss, anlände bomben med häst och vagn. Vi är i ett nytt sorts krig, säger de nu, men vi har varit i krig förut. Äldre människor har varit det, det är i alla fall något man kan säga när man pratar om oss, och ibland har vi till och med låtit oss själva vara lite löjligt stolta över det. Medan vi skrattar lite åt nyhetsankaret Tom Brokaws nostalgi över vår generation och jämrar oss i takt med körmusiken bakom titelmusiken till "Band of Brothers", kan vi tänka, jag var där, jag också, men sanningen är den att det enda vi egentligen varit bra på under alla dessa år är att stå och se på. Vårt eget krig kändes som oändligt långa och tröttsamma avsnitt av "And now for something completely different!" där människor dör i mängder men mestadels någon annanstans. Hela tiden har vi försökt föreställa oss hur det var att vara där, i Guadalcanal, i Stalingrad, vid Khe Sanh, i Sarajevo och Belfast och Palestina, för att sedan upptäcka att hela maskineriet varit bristfälligt.

Dåliga nyheter är svåra att ta in, men de fortsätter att komma och de fortsätter att ta slut, medan det avlägset fruktansvärda eller direkt skrämmande bryts ner till Då och, med tiden, till Då för Längesedan. Pearl Harbor kom mitt under ett parti bridge en söndagseftermiddag på college. En nära vän i marinkåren störtade i ett bombplan i Louisiana, under övning, och mer skulle det bli. Grabbar i vår truppfartygsförläggning vars tur tog slut i Saipan. En svåger som sköts gång på gång och blev liggande i två dagar på fältet vid Belfort Gap, han härdar ut, ler försiktigt, böjd över sina kryckor. Vi vaknade upp till Hiroshima, Dallas kom vid lunchtid, och My Lai gradvis. Unga människor har tittat på oss på sistone och sagt: "Jag förstår inte hur du kunde göra det, gå igenom så mycket. Det är bortom mitt förstånd", och vi tänker, lille du, det var ingen konst. Bara vänta och se.

Nu är det över. Nu är vi alla lika gamla tillsammans. Ingen av oss är ung denna vecka, och med död och elände tvärs över gatan, är det få av oss som fortfarande försöker lida ställföreträdande.
– Roger Angell

I nästan ett år nu, har Jerusalem varit under belägring. Det går inte en dag utan att någonting fruktansvärt händer: en man som blir nerhuggen på en lugn gata, en bomb som exploderar i en vattenmelon, en dold bilbomb. För bara en vecka sedan sprängde en självmordsbombare sig själv i luften mitt inne i centrum och skadade flera oskyldiga människor. Illasinnade och osynliga fiender strider i denna stad av sten.

Varje dag går jag till Ticho, mitt café, som ligger i en trädgård i ett gammalt hus, mitt i stadens hjärta. Trots den överhängande hotbilden verkar alla gå ut. Ofta verkar det som om livet kan fortsätta tack vare den delade illusionen att "det här händer inte mig". På Ticho läser jag en tidning eller en bok, eller så skriver jag på ett manus. Förr i tiden brukade aldrig människor som råkade känna igen mig lägga sig i mitt privatliv. Men nu på sistone har de stannat till för att förhöra sig om min hälsa och för att fråga om min åsikt angående den stressade situationen.

Jag är författare, inte profet eller politisk analytiker. Likt alla andra trevar jag i mörker. Av en författare förväntar sig människor ett klokt ord eller ett skämt. Men vad kan man säga när det som händer trubbar av de få tankar som man har? Jag försöker att övervinna otryggheten genom att arbeta varje dag. Jag är mitt uppe i en roman, det går långsamt framåt, jag skriver och raderar. Det verkar som om de yttre orosmomenten är starkare än inre motivation. Det är svårt att vara med sig själv när allting runtomkring står i lågor.

Jag brukade ha en känsla av att de av oss som genomlidit Förintelsen varit immuna mot rädsla. Jag hade fel. Vi är mer mottagliga för fara. Vi kan känna lukten av den. För några dagar sedan kom en överlevare från Förintelsen fram till mitt bord och räknade upp de faror vi har framför oss. Under kriget hade han varit i tre utrotningsläger. Han var en farornas mästare. Det fanns ingen fara som han inte kände till utan och innan.

De dagliga katastroferna väcker minnen från Förintelsen. Femtiosex år har passerat, och bilderna försvinner inte. Igår kväll kom en man fram till mig och sa att han läser alla mina böcker med stor hängivelse. Precis som jag, var han ett föräldralöst barn under kriget, som strövade omkring i skogen och tog skydd hos bönder. Även han kom till Israel. Han är ingenjör, och han är orolig över judarnas öde. Varför väcker judarna så mycket hat? undrade han. Vi hade naivt trott att all vrede och allt hat mot oss skulle försvinna så fort vi hade vår egen stat. Jag visste inte vad jag skulle svara. Jag har aldrig tagit mig an abstrakta problem, jag försöker se världen i bilder. Och därför förblev jag tyst medan han, besviken, också höll tyst.

Efter attacken mot USA, satt jag uppe hela natten och tittade på tv. Det var längesedan jag hade känt sådan anknytning till det som hände så långt borta. Dagen därpå, när jag kom till Ticho, upptäckte jag att vi alla här kände den där tryckvågen mot huden. I modern judisk mytologi är USA den fadersgestalt som räddade många judar från de grymma bolsjevikerna och nazisterna genom att ge oss ett hem. Nu är den tillgivna fadern förenad med sina söner på ett café i Jerusalem, i sorg över det ondskefulla som vägrar försvinna från denna värld.
– Aharon Appelfeld
(Översatt från hebreiska av Dina Fein.)


Sågbockarna som ställdes upp tvärsöver Fourteenth Street i förra veckan återinförde ett begrepp i New York-livet som under senare år blivit närmast meningslöst, nämligen delningen mellan ytterstad och innerstad. Det var ett tag sedan det blotta innehavet av en adress i innerstan låg till grund för övertygelsen om att man hade tillgång till allt som var värt att ha tillgång till, nu när konstnärer och hipsters blivit ersatta av dagsbesökare med shoppingkassar från Prada och miljonärer som köper lägenheter, den sortens människor som, i jakten på lyckan, har raderat vartenda spår av den. Men så i förra veckan, när trafiken till nedre Manhattan var avstängd och poliser barrikaderade vid Fourteenth, Houston, Canal och nedåt, för att hindra fotgängare utan ett fotoförsett id-kort som styrkte deras bostadsstatus från att komma in i de olika stadsdelarna, återfick innerstan en oroande känsla av exklusivitet. Om landets soldater, där de stod i sina arméuniformer vid gatukorsningarna, framkallade minnesbilder från Checkpoint Charlie, var det tunna gula bandet, som polisen lyfte på för att låta id-kortsbärande invånare ner i innerstan, en påminnelse om den mer välkända sortens gallring i New York, nämligen sammetsrepet vid nattklubbsporten.

I mitten av veckan, vid Fourteenth Street och åttonde avenyn, såg nedre Manhattan fortfarande ut som en av de nattklubbar du kanske rentav skulle kunna tänka dig att besöka. Ytterstadsbor som hade blivit avvisade av poliser vid barrikaden stod och tittade på medan innerstadsbor släntrade nerför en huvudgata som var nästintill trafiktom. I den här delen av West Village fanns kvarter där det nästan rådde feststämning. I korsningen mellan Christopher Street och West Street tjoade rullskridskoåkare och drag queens och andra unga boulevardare när de passerade räddningsfordon, som om de givit vika för en posttraumatisk instinkt att samla ihop sig. I SoHo blev det mer dystert. På sjätte avenyn från Houston till Canal, stod Mack-lastbilar, än så länge tomma på både förare och last, dubbel- och trippelparkerade i riktning mot innerstan och mot trafiken, den som inte existerade. Gatorna tillhörde hundägarna och de hemlösa, som plötsligt blivit synligare i avsaknaden av andra fotgängare, deras släpande gång och plågade ansikten såg snarare ut att bero på stadens stämning än på någon psykisk åkomma. På West Broadway var det mesta igenbommat, men de franska fönsterna på den italienska restaurangen Barolo stod öppna mot gatan och den smickrande belysningen var på för de få middagsgäster som, med sina kirurgmasker runt halsen, satt och åt ravioli. Mörklagda och avspärrade varuhus såg ut som lagerlokaler istället för boutiquer och spa-anläggningar. Det var möjligt att föreställa sig hur SoHo såg ut när innerstaden fortfarande var innerstad, innan bro-och-tunnelmassorna (ytterstadsborna) började nästla sig in på gatorna och förvandla bokhandlar till skoaffärer, och att då tänka på de stängda broarna och de tomma tunnlarna, och, med en viss förvåning, önska att trottoarerna var belamrade av pladdrande shoppare, och att med hela sitt hjärta önska att de aldrig hade försvunnit.
– Rebecca Mead

Glappet mellan förra tisdagens oerhörda dos av verklighet och den självrättfärdiga smörja och de fullständiga illusioner som offentliga personer och tv-kommentatorer vältrar sig i, är häpnadsväckande, deprimerande. De röster som fått lov att följa händelsen verkar ha slagit sig samman i en kampanj vars mål är att infantilisera allmänheten. Var är erkännandet av att detta inte var en "feg" attack mot "civilisationen" eller "friheten" eller "mänskligheten" eller "den fria världen" utan en attack mot världens självutnämnda supermakt, en direkt konsekvens av specifika amerikanska förbund och handlingar? Hur många medborgare känner egentligen till de pågående bombningarna av Irak? Och om man nu ska använda ordet "feg" borde inte det vara mer passande på dem som dödar bortom hämndsfären, högt uppe i skyn, än på dem som är redo att ta död på sig själva för att döda andra. Om vi nu ska tala om mod (en moraliskt neutral dygd), må vi säga vad vi vill om förövarna bakom tisdagens blodbad, men inte att de var fega.

Våra ledare försöker övertyga oss om att allting är OK. USA känner ingen fruktan. Vår själ är intakt, även om detta var en dag som kommer att leva i vanära, och USA nu är i krig. Men allting är inte OK. Och detta var inte Pearl Harbor. Vi har en robotliknande president som försäkrar oss om att USA fortfarande har sin heder i behåll. Ett brett spektrum av offentliga personer, både inom regeringen och utanför, som skarpt motsatter sig den utrikespolitik som drivs av regeringen, känner sig uppenbarligen inte fria nog att säga något annat än att de står enade bakom president Bush. Nu måste vi ta oss en riktig funderare, och kanske gör de redan det i Washington och på andra platser, gällande USA:s odugliga underrättelsetjänst och kontraspionageverksamhet, och gällande de alternativ som finns tillgängliga för amerikansk utrikespolitik, i synnerhet för Mellanöstern, och gällande vad som utgör ett effektivt militärt skyddsprogram. Allmänheten förväntas dock inte bära verklighetsbördan på sina axlar. De enhälligt applåderade, självbelåtna stofilerna som hämtade från en sovjetisk partikongress framstod som usla. Enhälligheten hos den skenheliga och verklighetsförnekande retorik som amerikanska ämbetsmän och mediekommentatorer spottat ur sig de senaste dagarna, ja den förtjänar inte en mogen demokrati.

Landets offentliga ämbetsmän har gjort det klart för oss att deras uppgift är av manipulativ art och består av att stärka självförtroenden och bearbeta sorg. Politik, i ett demokratiskt samhälle, som innebär oenighet och som främjar frispråkighet, har blivit ersatt av psykoterapi. Låt oss för allt i världen sörja tillsammans. Men låt oss inte vara dumma tillsammans. Ett stycke historisk medvetenhet kan kanske hjälpa oss att förstå vad som precis inträffat, och vad som kan komma att hända. "Vårt land är starkt", får vi höra om och om igen. Själv tycker jag inte att det är särskilt trösterikt. Det är väl ingen som tvivlar på att USA är ett starkt land? Men det är inte allt USA måste vara.
– Susan Sontag

Under 1999, kort efter att vi flyttat till Fort Greene i Brooklyn, blev jag och min fru vänner med Frank och Nicole De Martini, två arkitekter. Frank var byggnadschef för World Trade Center och jobbade på ett kontor på åttioåttonde våningen i det norra tornet. Nicole arbetar för ingenjörsfirman som byggde World Trade Center, Leslie E. Robertson Associates. Anlitad som "övervakningsingenjör" tillhörde hon ett team som utförde året-runt inspektioner av tvillingtornens strukturella integritet. Hennes kontor befann sig på trettiofemte våningen i det södra tornet.


Frank är fyrtionio. Han är kraftigt byggd och har vågigt gråstänkt hår och djupa skrattrynkor kring ögonen. Han är öppenhjärtigt farbroderlig. Tvillingtornen var både ett levebröd och en passion för honom. Han brukade omtala dem med den uppslukande fascination som poeter beskriver Dantes canzones med. Nicole är fyrtiotvå, blond och blåögd, med en blick som är omedelbart uppiggande och vänlig. Hon är född i Basel, Schweiz, och träffade Frank då hon studerade design i New York. De har två barn, Sabrina, tio, och Dominic, åtta. Det var genom våra barn som vi först träffades.

Kort efter källarbomb-explosionen 1993 anlitades Frank för att utvärdera bombskadorna i World Trade Center. Ett uppdrag han endast trodde skulle pågå några månader övergick inom kort till en uppslukande passion. "Han blev förälskad i byggnaderna", berättade Nicole för mig. "För honom representerade de ett ofattbart mänskligt mästerverk. Han hade djup respekt för deras skala och omfattning, för deras design, och för hur effektivt materialen använts. Ett av hans uttalanden, som man ofta hörde, var att de var byggda för att kunna klara en kollision med ett mindre flygplan."

På tisdag morgon lämnade Frank och Nicole sina barn vid skolan, i Brooklyn Heights, och körde vidare till World Trade Center. Trafiken var gles och de kom fram tidigare än väntat, så Nicole bestämde sig för att gå upp till Franks kontor på en kopp kaffe. Klockan var runt kvart över åtta när de kom upp på kontoret. En halvtimme senare ställde hon sig upp för att gå. Hon var på väg ut när väggarna och golvet plötsligt hävde sig av trycket från en kraftig kollision. Genom fönstret såg hon en våg av eldsflammor slå ut mot skyn, som en störtflod som sprutade ut från en dammsluss. Det var tydligt att explosionen hade ägt rum på våningen precis ovanför, hon antog att det var en bomb. Varken hon eller Frank var särskilt oroliga, få människor kände till byggnadens hållbarhet och elasticitet så bra som de. De antog att det värsta var över och att konstruktionen hade absorberat kollisionen. Och mycket riktigt, bara några sekunder efter den första kalabaliken sänkte sig en känsla av lugn på deras våning. Frank ledde Nicole och en grupp på två dussin andra människor till ett rum som var relativt fritt från rök. Sedan gav han sig iväg för att spana efter flyktvägar och trappnedgångar. Några minuter senare återvände han för att meddela att han funnit en intakt trappnedgång. De kunde nå den ganska lätt, genom att klättra över en hög av spillror.

Splitterbarriären som blockerade nödutgången var nästan knähög. I samma stund som Nicole var på väg att klättra över den upptäckte hon att Frank drog sig tillbaka. Hon bad honom att följa med henne. Han skakade på huvudet och sa åt henne att fortsätta utan honom. Han sa att det fanns människor på deras våning som blivit skadade vid explosionen och att han skulle följa efter henne så fort han hade hjälpt de skadade.

Frank måste ha gått tillbaka till sitt kontor kort därefter, han hade nämligen ringt ett samtal från sitt skrivbord runt niotiden. Han ringde sin syster Nina, på West Ninetythird Street i Manhattan, och sa, "Nicole och jag mår bra. Oroa dig inte".

Nicole minns nedstigningen som lugn och stillsam. De evakuerade gick ned på ett led och lämnade plats åt de brandmän som sprang i motsatt riktning. På många våningar fanns det människor som dirigerade de evakuerade och i den lägre delen av byggnaden fanns det till och med elektricitet. Nedstigningen tog ungefär en halvtimme och väl ute på torget började Nicole gå mot Brooklyn Bridge. Hon hade bara några hundra meter kvar till bron när det första tornet kollapsade. "Det var som början på en nukleär vinter", berättade hon. "Plötsligt blev allting alldeles tyst och man befann sig mitt i en dimma som var lika bländande ljus som en snöstorm en solig dag."

Det var tidig kväll när Nicole återvände till Fort Greene. Hon hade mottagit flera telefonsamtal från människor som sett Frank när det varit på väg nerför nödutgången, men han hade inte själv hört av sig. Deras barn satt uppe med oss den natten medan Nicole satt uppe med Franks syster Nina och väntade vid telefonen.

Morgonen därpå bestämde sig Nicole för att berätta för sina barn att deras pappa inte hade hört av sig. Både hon och Nina vara lugna när de kom till oss, trots att de inte hade sovit på hela natten. Nicoles röst var sorgsen men sviktade inte när hon berättade för sina barn om vad som hänt dagen innan.

Barnen lyssnade med vidöppna ögon, men kort därefter återgick de till sina avbrutna lekar. Lite senare kom min son fram till mig och viskade, "Vet du vad Dominic gör?" "Vaddå?" frågade jag och stålsatte mig. "Han lär sig att vifta på öronen." Jag insåg att det var på det sättet mina barn, eller vilket annat barn som helst, hade reagerat, uppmärksamheten riktas på något annat innan nyheten kan börja gro i deras medvetande.

Vid lunchtid tog vi med barnen till parken. Det var en vacker och solig dag, och de var strax upptagna med att cykla. Min fru Deborah och jag satt på en bänk i skuggan och pratade med Nicole. "Frank hade lätt kunnat ta sig ut under den tid som passerade mellan explosionen och byggnadens kollaps", sa Nicole. "Det enda jag kan tänka mig är att han stannade kvar för att hjälpa till med evakueringen. Ingen kände till byggnaden som han, och han måste ha känt att han var tvungen." Nicole gjorde en paus. "Jag tror att det var på grund av att Frank såg mig lämna som han bestämde sig för att han kunde stanna", fortsatte hon. "Han visste att jag skulle klara mig och att barnen skulle tas om hand. Det var därför han kände att han kunde gå tillbaka och hjälpa andra. Han älskade tornen och hade fullt förtroende för dem. Vad som än händer så vet jag att det han gjorde var hans eget val."
– Amitav Ghosh

Jag bor i New York. Idag, torsdag, är jag i Salzburg. Jag kan se Alperna. Innan Salzburg var jag i Wien. På affärsresa. Efter att ha anlänt i Wien med ett av de allra sista plan som lämnade J.F.K., slog jag på tv:n. Klockan var runt nio på tisdagsmorgonen i New York. På tv:n flög ett plan rakt in i det södra tornet på World Trade Center. Hur många gånger tittade jag egentligen på det där? Jag hade arbetat i Wold Trade Center. Plötsligt, precis som alla andra på alla andra ställen, satt jag i telefon. Telefon. Tv. Telefon. Tv. Fyra plan? Åtta plan? Var är presidenten? Ett av tio samtal till mina vänner gick fram. Alla berömde vi borgmästaren. Jag kände jag behövde prata med alla, till och med personer jag inte pratat med på åratal. Jag gjorde så för att rädda mig själv, inte från något kroppsligt hot, utan, perverst nog, från mig själv, från någonting inom mig, mina egna känslor av maktlöshet. Jag var avskuren från hela situationen. Det var som om jag kanske kunde hantera min egen skräck genom att övervaka andras skräck. Jag var inte ensam om detta. De av mina vänner som befann sig utanför staden, som så att säga var fast utanför staden, höll på att bli en kår av inofficiella orosandar. Och österrikarna, mina värdar, oroade sig över mig. De oroade sig över mig så att jag kunde oroa mig över New York. "Är allt ok? Är allt ok?" frågade de mig om och om igen. Och sen: "Är allt ok? Är allt ok?" frågade jag vem jag än kunde få tag på i staden. En cirkel av orosandar. Utanför den cirkeln fanns ytterligare en. Jag ringde utan att ta hänsyn till tidsskillnaden. "Vad är det för fel på dig? Vet du inte vad som händer här?" skrek en nära vän till mig. Han var rasande, och jag började gråta, för jag älskade den här personen. En annan vän, från the Village i innerstan, berättade för mig att märkliga skåpbilar stod parkerade på gatan utanför hennes hus. Och visst hade jag hört något på CNN om innerstans gasledningar? "Gå ut! Gå ut! Gå norrut!" skrek jag. Paranoia eller sans? Vad var skillnaden? På CNN var folk hysteriska, och eftersom jag själv för tillfället var i säkerhet, kunde jag kosta på mig en slags sympatihysteri. Jag ville befria min vän från den hysteri som hon antagligen upplevde (även om det innebar att överta den), men istället blev hon, på grund av mig, rädd för skåpbilarna som stod parkerade utanför. Jag hade terroriserat min vän. Var detta resultatet av terrorismens efterverkningar? På CNN sprang människor norrut. Eftersom jag inte var en av dessa människor, och eftersom jag reagerade på verkligheten, överreagerade jag. Jag ville vara hemma i New York, det kändes nämligen inte rätt att känna sig ens relativt säker. Istället körde jag runt i Wien. "Större delen av staden förstördes under kriget", berättade min värd för mig. Givetvis. Jag var i Europa, där förstörelsen av städer existerat i mannaminne. Är USA nu en del av resten av världen?
—Donald Antrim

More
Master's degree - Lund University Sweden
Years of experience: 12. Registered at ProZ.com: Jun 2011. Became a member: Jun 2011.
N/A
English to Swedish (Master in Translation- Lund University)
Italian to Swedish (Master in Translation - Lund University)

N/A
Adobe Acrobat, Microsoft Excel, Microsoft Word, Powerpoint, SDL TRADOS, Wordfast
English (DOCX)
Bio
I'm an experienced translator with a degree in Master of Arts in Translation from Lund University in Sweden. I translate from English, Italian and Danish into my mother tongue Swedish.

I graduated in June 2011 but I started my company within the fields of marketing and translation already in March 2010 and I have been translating since 2008. I started out working for direct clients in Italy and Sweden, mostly within the fields of marketing/advertising, tourism and agriculture.

Since I signed up at Proz.com 2011 I've been working within many different fields such as engineering, medical, law, finance, industrial production etc. for companies and agencies all over the world, something I find very exciting and rewarding.

I work 40 hours/week and I can manage up to 2500 words/day. I also work on Saturdays and Sundays upon request and at a slightly higher rate.

I use Wordfast and Trados.

My skype contact is: Annie.Strand1.

Please have a look at my CV, where you will also find 3 references.

I'm looking very forward to hearing from you!

Kind regards
Annie Strand
Keywords: Swedish, Danish, English, Italian, marketing, tourism, agriculture, engineering, directions for use
Profile last updated
Jun 24, 2019