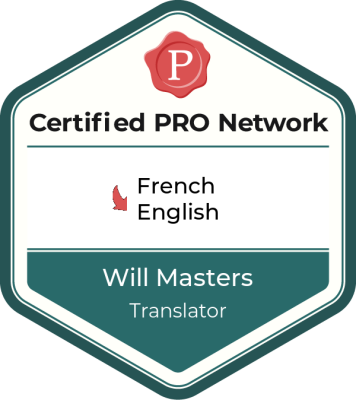 I offer quality translations of
legal
and
business
documents from Spanish, Portuguese and French to English…
Monolingual proof-reading, correction and editing services across a variety of sectors…
My translations have been used by small and blue-chip international companies alike, as well as Courts of Justice in the UK, across central Europe, the United States and Latina America.
Who am I?
I am trained linguist, holding both undergraduate (BA (Hons) Applied Languages, Spanish and Italian) and post-graduate (MA in Specialised Translation, Spanish, Portuguese and French) degrees awarded by the University of Portsmouth, working as a professional translator and proof-reader from Spanish, Portuguese and French to [UK] English since 2011. I am currently undertaking a part-time [evening], distance-learning, intensive conversion-degree in Law, which is due to be completed in June 2017, from the prestigious London University of Law to further consolidate my expertise in this area.
Document types
I specialise primarily in translations for use in:
General business
Law, in particular civil (Contract and Tort) and criminal law
However, I also have extensive experience in the translation, and proof-reading, of:
Academia
Finance and accounts
Human resources
Literary
Patents
Pharmaceuticals
Sewage treatment processes
Technical documents
Legal Translation
Performing accurate legal translations is a highly specialised skill and is an area that requires experience and expert knowledge to ensure that the translation of your document is flawless. The mistranslation of a word or phrase, incorrect punctuation or poor knowledge of the field could lead to the legal meaning of your document being misconstrued or lost completely, ultimately resulting in you, or your clients, encountering problems further down the line, the cost of which to remedy, both in time involved and money spent, could be great.
I provide legal translation services in the following areas:
Articles of Association
Circulars
Contracts
Correspondence
Decree-Laws
Due Diligence
Memorandum Papers
Opinions
Pleadings
Police Reports
Powers of Attorney
Records of Hearing
Regulatory compliance
Settlement agreements
Rates
I am able to take on projects of up to 15,000 words per week.
Rates vary depending on subject matter, language pair, the format of the document, the amount of research needed and, of course, the urgency of the request.
Payment is accepted in Euros and in Pounds Sterling by bank transfer.
Contact
If you would like to find out more about the services on offer, please contact me on:
will.masters1@hotmail.co.uk
.
Testimonials
"I just finished reading the addition to the contract and I am very pleased with your work." – Private client
"I, for one, found you a pleasure to work with and I have no doubt I will work with you again in the future." – Private client
"J'ai relu aucune faute, parfait !" – Private client
"Will definitely work with you again!" – Agency client
"Ya hemos hecho la revisión y como siempre, muy satisfactoria, incluyendo las observaciones y modificaciones que comentas." – Agency client
"It was a pleasure to work with you." - Private client