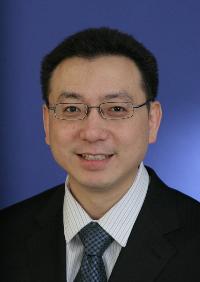 Working languages:
German to Chinese
English to Chinese
Feng Chen
financial expert and erudite person



TIANJIN, Tianjin, China

Local time:

17:28 CST (GMT+8)




Native in

: Chinese (Variant: Mandarin)
Freelance translator and/or interpreter
This person has a SecurePRO™ card. Because this person is not a ProZ.com Plus subscriber, to view his or her SecurePRO™ card you must be a ProZ.com Business member or Plus subscriber.

This person is not affiliated with any business or Blue Board record at ProZ.com.
Translation, Interpreting, Editing/proofreading, Website localization, Subtitling, Training, Project management, Vendor management, Sales, Operations management
Specializes in:
Accounting
Finance (general)
Business/Commerce (general)
Economics
Management
Law: Contract(s)
Investment / Securities
Questions answered: 1
Skrill, SWIFT Bank Transfer
Sample translations submitted: 3
German to Chinese: Aktionärsvereinbarung
General field: Bus/Financial
Source text - German
Den VC-Fonds steht ein Mitveräußerungsrecht nach Maßgabe der nachfolgenden Regelungen zu:

a)Die VC-Fonds haben das Recht, von dem veräußerungswilligen Gesellschafter, der gemäß §14 Abs. 3 Aktien veräußert, zu verlangen, ihre gesamten Aktien oder ein Teil davon zu den in dem §14 Abs. 3 bezeichneten Brief mitgeteilten Verkaufskonditionen an den Käufer mitzuveräußern. Die VC-Fonds können jeweils innerhalb von einem Monat nach Zugang der Mitteilung der Verkaufsabsicht gegenüber dem veräußerungswilligen Gesellschafter schriftlich erklären, dass und für welche Aktien sie ihr Mitverkaufsrecht ausüben.

b)Sofern die VC-Fonds ihr Mitveräußerungsrecht ausüben, stellt der veräußernde Gesellschafter gegenüber dem Käufer sicher, dass diese mit der jeweiligen Anzahl der Aktien, die sie veräußern möchte, am Verkauf zu denselben Verkaufskonditionen beteiligt werden. Der Kaufpreis steht den am Verkauf beteiligten Gesellschaftern im Verhältnis der verkauften Anteile zu.

c)Ist der Käufer nicht bereit, die ihm angebotenen Aktien des veräußerungswilligen Gesellschafter und die Aktien der VC-Fonds vollständig zu erwerben, ist der veräußerungswillige Gesellschafter verpflichtet, seine Aktien und die der VC-Fonds in dem Verhältnis ihrer Beteiligung am Grundkapital an den Käufer zu veräußern. Der veräußerungswillige Gesellschafter hat den mitveräußernden Gesellschaftern eine beglaubigte Abschrift des notariellen Aktienkaufvertrages zu übergeben.

Translation - Chinese
根据下列规定细则,风险投资基金享有如下的一并转让权:

a)风险投资基金有权向有转让股份意愿的股东要求,将其全部或部分股份,依照在第14章第3条所提及的信函中通知的转让条件向买方一并进行转让。风险投资基金可在收到由有转让股份意愿的股东送达的股份转让企图通知后一个月内,对其是否行使或对多少股份行使一并转让权作出书面说明。

b)如果风险投资基金行使一并转让权,转让股份的股东须对买方保证,将风险投资基金出让的股份和其意愿出售的股份按同等转让条件向买方转让。所有参与转让股份的股东按其转让股份数的比例关系分配总股份销售收入。

c)如果买方不准备购买有意转让股份的股东和风险投资基金所转让的全部股份,有意转让股份的股东有义务把他的股份和风险投资基金的股份按照双方在资本金中的出资比例出售给买方。有意转让股份的股东须向其他一并转让股份的股东提供公证过的股份转让合同副本。

German to Chinese: Barrier Optionen
General field: Bus/Financial
Source text - German
Barrier Optionen sind eine Sonderform von Optionen und zählen zu den exotischen Optionen. Der Hauptunterschied zu den Optionen besteht darin, dass Barrier Optionen durch das Eintreten bestimmter Ereignisse aktiviert oder deaktiviert werden. Man unterscheidet dabei im Wesentlichen die folgenden Optionstypen:

Knock-Out-Option

Bei Knock-Out-Optionen handelt es sich um gewöhnliche (Call- oder Put-) Optionen, die jedoch verfallen, wenn eine gewisse, vorgelegte Barriere erreicht wird.

Beispiel: Ein Barrier-Call mit Startwert S0=100, Strike K=90, einer Laufzeit von T=2 Jahren und Knock-out-Level B=120 besitzt folgendes Auszahlungsprofil:

Erreicht der Kurs St irgendwann im Laufe die Marke von 120 oder steigt über diese, so wird, unabhängig vom Schlusswert, nichts ausgezahlt.

Liegt der Schlusswert S2 unter dem Strike von 90, so verfällt die Option ebenfalls (unabhängig davon, ob zwischendurch die Barriere erreicht wurde).

Nur wenn der Schlusskurs oberhalb des Strikes liegt (etwa S2 =112), die Marke von 120 jedoch nie erreicht wurde, wird die Differenz von Schlusskurs und Strike ausgezahlt (hier beispielsweise 112-90=22).

Da in diesem Beispiel die Barriere über dem Startwert liegt, spricht man hier auch von einem Up-and-Out-Call. Das Gegenstück hierzu wäre ein Down-and-Out-Call, der verfällt, wenn eine Barriere, die unter dem Anfangskurs liegt, unterschritten wird.

Knock-In-Option

Bei der Knock-In-Option verhält es sich umgekehrt: sie wird nur dann gültig, wenn die Barriere im Laufe der Zeit mindestens einmal erreicht wird, sonst verfällt sie.

Beispiel: Ein Barrier-Call mit S0=100, Strike K=110 und Knock-In-Level B=130 bewirkt die folgende Auszahlungsstruktur:

Falls der Kurs während der gesamten Laufzeit nie die Marke von 130 erreicht, wird nichts ausgezahlt, selbst dann nicht, wenn der Schlusskurs über dem Strike liegt. Ebenfalls nichts ausgezahlt wird, wenn der Schlusskurs unter 110 liegt, unabhängig davon, ob die Marke von 130 jemals erreicht wurde.

Überschreitet der Kurs im Laufe der Zeit die Marke von 130 und liegt am Schlusstag immerhin noch über 110 (etwa bei 124), so wird die Differenz von Schlusskurs und Strike ausgezahlt (hier: 124-110=14).

Bei diesem Beispiel handelt es sich konsistenterweise um einen Up-and-In-Call, dessen Gegenstück ein Down-and-In-Call wäre. Letzterer wäre faktisch eine Wette auf ein "Comeback" der Aktie: um nicht zu verfallen, müsste das Underlying erst eine Barriere unterschreiten und dann am Schluss wieder über dem Strike stehen.

Digital-Barrier-Option

Bei digitalen Barrier Options wird im Gegensatz zu den obigen Derivaten kein Strike vereinbart, den es am Schluss zu über- (Call) oder unterschreiten (Put) gilt. Hier wird einfach ein vorher festgelegter Nennwert ausgezahlt, wenn die Barriere während der Laufzeit erreicht wurde.

Beispiel: Eine Digital Barrier Option mit Startwert S0=100, Nennwert N=50, und Barriere B=80 zahlt am Schlusstag 50 aus, wenn der Kurs irgendwann unter 80 gelegen hat. Der Schlusskurs spielt dabei keine Rolle. Mit einer solchen Option kann sich ein Investor, der in ebenjenes Underlying anlegen möchte, gegen starke Kursverluste absichern.
Translation - Chinese
障碍期权是一种特殊形式的期权,它属于奇异期权。障碍期权和其它期权的主要区别在于,障碍期权在一些特定事件出现时而生效或者失效。障碍期权有以下几种主要的类型:

敲出期权

敲出期权是在普通的期权(看涨期权或看跌期权)基础上,当达到一个特定的、事先规定的障碍价格时失效的期权。

例如:一个起始股价S0=100,行使价格K=90,期限T=2年,敲出障碍价格B=120的障碍看涨期权,会有下述的回报模式:

当股价St在整个期权期限内无论何时,只要曾经达到或超过120的界限,不管期限结束时股价为多少,期权将没有任何回报。

如果期限结束时的股价S2在行使价格90以下,期权将同样失效没有回报(无论股价在期限内是否达到障碍价格)。

只有当期限结束时的股价在行使价格之上(例如S2 =112),而且从未达到过120的障碍价格,期权回报为期限结束时的股价和行使价格的差价(在这个例子里是112-90=22)

因为在这个例子里障碍价格在起始价格之上,人们把这类的期权也称为上升出局期权。与之相对的期权被称为下降出局期权,它在股票价格低于某个障碍价格时就自动失效。

敲入期权

敲入期权与上述敲出期权正相反:它只有当在期限内股价曾经至少一次达到障碍价格时生效,否则失效。

例如:一个起始股价S0=100,行使价格K=110,敲入障碍价格B=130的障碍看涨期权,会有下述的回报模式:

如果股价在整个期权期限内从未达到130的界限,即使期限结束时的股价在行使价格之上,期权将失效。当期限结束时的股价在行使价格110以下时,无论在整个期限内股价是否曾达到130的界限,期权将同样失效。

只有当股价在期限内曾达到130的界限,并且期限结束时的股价在行使价格110以上时(例如124),期权回报为期限结束时的股价和行使价格的差价(在这个例子里是124-110=14)。

在这个例子里的期权是一个上升入局期权,与之相对的即为下降入局期权。后者实际上是一种对股票价格"再次回升"的赌博:只有当标的资产的价格曾一度低于障碍价格而在期限结束时又高于行使价格时,期权才有回报。

数字障碍期权:

在上述的期权中,只有当期限结束时的股价高于行使价格(看涨期权)或期限结束时的股价低于行使价格(看跌期权)期权才生效。与之相反,数字障碍期权并不事先设定行使价格,只要在期权期限内股价曾达到障碍价格,数字障碍期权就会产生对应于一个事先规定的面值的回报。

例如:一个起始股价S0=100,面值N=50,障碍价格B=80的数字障碍期权,只要股价在期限内一度达到80以下,就会在到期日产生50的回报。在这里期权到期日的股价对期权回报没有任何影响。利用这类的期权,一个投资者可以在对其相对应的标的资产进行投资时,避免重大价格下跌带来的损失。
English to Chinese: Accounting Practices in China
General field: Bus/Financial
Detailed field: Accounting
Source text - English
The Processing of accounting in China is similar to western style. However, it has its own devices. The first step of processing is also the analysis of transactions, and then journal entries are made in vouchers. Usually we use three types of vouchers. They are receipt voucher, payment voucher and transfer voucher.

When these vouchers are used, we need a classification of transactions. The transactions are classified to receipt, payment and the remaining transfer. If we receive cash or cash in bank, receipt vouchers are used. We have the fixed debit account. Thus, only credit account title and amount will be entered.

……

Adjusting entries can be divided into deferrals and accruals. Each adjustment affects both the balance sheet and income statement. The adjustments can be further divided into five categories: prepaid expenses, depreciation, unearned revenues, accrued expenses and accrued revenues.

……

We call the steps and methods of accounting as bookkeeping procedures in China. Usually there are four types in practice. They are bookkeeping procedures using vouchers, using summarized vouchers, using categorized accounts summary, and using columnar journal.

Below is the summary of the phases of the bookkeeping procedures using vouchers:
1. Vouchers are recorded by the source documents or summarized source documents.
2. Cash journal and cash in bank journal are recorded by the receipt vouchers and payment vouchers.
3. Subsidiary ledgers are recorded by the source documents, summarized source documents and vouchers.
4. General ledger is recorded by vouchers.
5. Balances in the cash journal and cash in bank journal are checked with account balances in the general ledger; balances in subsidiary ledgers are checked with account balances in the general ledger.
6. Financial statements are prepared based on the general ledger and subsidiary ledgers.
Translation - Chinese
在中国,会计处理程序和西方的风格类似。然而,它也有自己独特的方法。第一步同样是业务分析,然后根据记账凭证来编制日记账分录。通常我们使用三种类型的记账凭证。它们是收款凭证、付款凭证和转账凭证。

当使用记账凭证时,我们需要给业务分类。业务会被分类成收款业务、付款业务、然后剩下的业务都被归类为转账业务。如果收到现金或银行存款,我们使用收款凭证。收款凭证会有一个固定的借方账户。所以,我们只需要输入贷方账户的名称和金额。

......

账项调整分录可以被分成递延项目和应计项目。每条账项调整分录都会影响到资产负债表和利润表。账项调整分录可以被进一步分成五类:预付费用、折旧、预收收入、应计费用和应计收入。
......

在中国我们把会计处理的的步骤和方法称为帐务处理程序。通常在实务中用到四种帐务处理程序。它们是记账凭证账务处理程序,汇总记账凭证账务处理程序,科目汇总表账务处理程序和多栏式日记账账务处理程序。

下面是对记账凭证账务处理程序步骤的总结:
1. 根据原始凭证或汇总原始凭证,编制记账凭证。
2. 根据收款凭证、付款凭证登记现金日记账和银行存款日记账。
3. 根据原始凭证、汇总原始凭证和记账凭证,登记明细分类账。
4. 根据记账凭证登记总分类账。
5. 把现金日记账、银行存款日记账的账户余额和总分类账的账户余额进行核对;把明细分类账的账户余额和总分类账的账户余额进行核对。.
6. 根据总分类账和明细分类账的记录,编制财务报表。
More
Graduate diploma - Goethe University of Frankfurt
Years of experience: 13. Registered at ProZ.com: Mar 2013.
N/A
English to Chinese (ETTBL/Certificate of Business English Translation)

N/A
Adobe Acrobat, Microsoft Excel, Microsoft Word, Powerpoint, SDL TRADOS
CV available upon request
Feng Chen endorses ProZ.com's Professional Guidelines (v1.1).
Bio
Hello and welcome! my name is Feng Chen and I come from Tianjin, China. I have studied in Germany majoring in finance and accounting. I graduated sucessfully as a Diplom-Kaufmann from the Goethe University of Frankfurt in 2009. Now I am working as a college lecturer in my hometown. I have been teaching subjects including corporate finance, accounting (in English) and investment etc. I also worked part-timely as a representative and an assistant for a German-Sino economic cooperation center which is located in Beijing, where I have been engaged in interpreting, translation, contract drafting and miscellaneous bilateral business activities.
As a native Chinese speaker, I am also proficient in both German and English. I am a person who is very fascinated with foreign languages and having a lot of fun when giving precise translations. I think my strength for the freelance translator business lies in not only my expertise in finance and accounting but also my broad spectrum of knowledge. For example, I am interested in neuroscience and have published several articles about application of neuroscience research findings in educational practice. Furthermore, I can also provide advisory and other business services if needed. If you are interested, please feel free to
contact me
. I look forward to receive your inquiry.
Yours Chen
Keywords: German, English, Chinese, Finance, Accounting, Auditing, Science, Technology, localization, Business, Contract, IPO, M&A, China, Deutsch, Deutschland, asset management, Buchhaltung, Rechnungswesen, Wirtschaftsprüfung, Finanzen, Vertrag, Vereinbarung, Geschäft, Due diligence, machbarkeitsstudie, Feasibility report, labor, law, consultant, Berater
Profile last updated
Feb 4, 2014