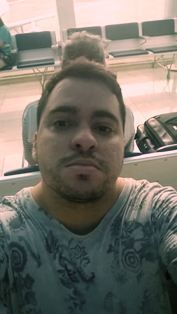 MÁRCIO SOARES PINHEIRO
English< >Portuguese Translator and Proofreader
E-mail: marctrab@gmail.com
Skype: Márcio_Pinheiro81
Phone no./WhatsApp: +55 21 9826-04681 / 3593-9001
PROFESSIONAL PROFILE
Having accomplished 12 years of professional linguistic services, I have garnered a solid experience, developing a focused working strategy and resourcefulness, which were also refined by my higher education background in Journalism, Translation and Book Production. Throughout these years, I have completed projects in Legal, Financial, Arts, Medical, Academic, Journalistic areas, along with Oil & Gas and Business, gathering Translation Memories and Glossaries of such fields of expertise.
Each translation, proofreading or editing project demands understanding the peculiarities of each text, calling for stricter fidelity to the original text or else the recourse to transcreation concerning linguistic and/or stylistic aspects, accordingly.
My professional practice is underlined by a nimble eye and attention to Semantics, Orthography, Stylistics and Pragmatics, which allows, besides translation and proofreading projects, dealing with crafts such as book production and text editing, not to mention a wide scope of thematic expertise.