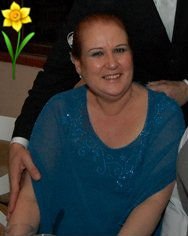 Mirian and Andy



Brazil

Local time:

13:23 BRT (GMT-3)



Freelance translator and/or interpreter
This person has a SecurePRO™ card. Because this person is not a ProZ.com Plus subscriber, to view his or her SecurePRO™ card you must be a ProZ.com Business member or Plus subscriber.

This person is not affiliated with any business or Blue Board record at ProZ.com.
Translation, Interpreting, Editing/proofreading, MT post-editing
Specializes in:
Accounting
Aerospace / Aviation / Space
Automotive / Cars & Trucks
Business/Commerce (general)
Certificates, Diplomas, Licenses, CVs
Cinema, Film, TV, Drama
Poetry & Literature
Law: Contract(s)
Mechanics / Mech Engineering
Portuguese to English - Standard rate: 0.06 USD per word / 25 USD per hour

USD
Wire transfer, Check
Sample translations submitted: 1
Portuguese to English: Introduction to Code 7
General field: Art/Literary
Source text - Portuguese
Introdução ao Universo de Código 7 Infinidade
por Fábio de Almeida Farzat
Não há vida lá fora. Estamos sozinhos.
Século XXIII. A humanidade vive uma aparente utopia tecnológica. O acesso a tecnologia e a educação é direito de todo ser humano e isso é praticado. Fome erradicada. A maioria das mazelas foram vencidas. Um exemplo disso é a cura da AIDS. O câncer também já é controlado e por mais que ainda existam doenças, curas são pesquisadas e disponibilizadas muito rapidamente.
A economia ainda é baseada no capitalismo. No entanto inteligentes e agressivas campanhas de publicidade e marketing, coordenadas por políticas públicas de engenharia social focadas em desvincular o ganho de status (objetivo natural do animal humano) do acumulo de riquezas para o acumulo de valor real, como criatura consciente e social, fazem com que as pessoas mais valorizadas, premiadas, reconhecidas e bem sucedidas sejam aquelas cuja postura cidadã seja a mais produtiva para a humanidade e seu meio, avaliadas através de um conjunto de normas extremamente transparentes e internacionalmente aceitas.
Empresas ainda existem para produzir lucro. Porém, vários controles impõem restrições na forma como esse lucro pode ser aplicado. A principal destas regras legisla sobre responsabilidade social, assunto muito em voga no final do século XXI. Com esse viés, a maior parte dos investimentos fica retida em prol da comunidade próxima de onde o lucro é obtido. Há um controle bem apurado sobre a economia (através do uso de máquinas com Inteligência Artificial, as Virtual Reality Peoples, VRPs. A maioria delas não são autoconscientes, embora máquinas pensantes e conscientes já existam) que mantém esse sutil equilíbrio sob controle.
Equivoca-se quem pensa que não há mais ricos ou milionários. Eles existem. E há também onde gastar ou investir essa riqueza, não mais na mera ostentação inócua, mas no usufruto do novo e do extremo da curiosidade humana. Com a evolução acelerada da tecnologia, as fronteiras do Sistema Solar foram encurtadas. Cruzeiros de férias que vão da Lua até Saturno, e mais recentemente até os limites do nosso Sistema Solar, não são incomuns. Apesar da humanidade ainda não conseguir viajar mais rápido do que a luz, viagens espaciais relativamente longas são possíveis, e em velocidades nunca alcançadas antes! Já existem até mesmo colônias lunares, em forma de cidades fechadas e blindadas, onde tudo é artificial, desde o clima até os recursos, digamos, artificialmente naturais. Tudo isso, claro, também meticulosamente controlado por incorruptíveis VRPs.
O avanço da ciência está em todo lado, ocorrendo de forma explosiva e acelerada, numa verdadeira singularidade tecnológica jamais vista, especialmente pelos três fatores apontados pelos estudiosos da época: primeiro houve o desenvolvimento das VRPs. Num segundo momento o desenvolvimento de práticos e baratos Nanomontadores, máquinas quase do tamanho de átomos, capazes de construir objetos a partir de seus átomos base. E por fim, a criação dos agora universalmente usados Reatores-Q, ou RPQ, sigla da tecnologia do Reator Ponto Quântico, que extrai energia de ponto zero de forma virtualmente ilimitada da própria estrutura do universo. O Governo Mundial, centrado numa ONU renovada, criado no final do século XXI, chamou esse período de "Quinhentos anos em cinquenta", ou, mais vulgarmente de "A Era de Ouro".
Sendo assim, temos uma sociedade racionalizada por máquinas pensantes e humanos intelectualizados, energia abundante e limpa, a nanotecnologia permitindo controlar a produção, plantações, ajudando na previsão e até mesmo no controle do clima, auxiliando em emergências, combate de doenças (sob a forma NanoDesmontadores Anti-vírus, capazes de encontrar, analisar e desmontar vírus específicos em organismos vivos). Praticamente tudo é controlado. Direta ou indiretamente. E com tais tecnologias é possível construir materiais jamais sonhados, aparelhos com alta sensibilidade que vasculham a imensidão com olhos e ouvidos optoeletrônicos aguçadíssimos, e com eles descobrimos que… Estamos sozinhos.
Não há dados sobre outros planetas habitados. Não existe vida fora do Sistema Solar. E mesmo nós ainda não vencemos as barreiras naturais que nos separam do resto do universo. Não temos motores capazes de nos tirar no Sistema Solar em tempo hábil. Apesar da humanidade estar se expandindo, ainda está limitada ao Sistema Solar. Porém, esse mundo utópico esconde um segredo sombrio. Tão sombrio que, se revelado, pode acabar com a aparente tranquilidade e evolução da humanidade.
Não, nós não estamos sozinhos. Nem um pouco. Mas nem todos nós podemos saber disso, claro, e é por isso que quando olhamos para o céu parecemos não ver ninguém. Na década de 30 do século XX houve um incidente onde um pequeno grupo descobriu a verdade. Ali, antes mesmo da ONU ser criada, nasceu a Agência Internacional Código 7, responsável por controlar as informações e tecnologias referentes a vida extraterrestre. O incidente que criou a agência trouxe consigo uma verdade: não estamos sozinhos. Nem prontos.
O principal objetivo de curto prazo da recém-criada C7 (Agência Código 7) era permitir que a humanidade tivesse o tempo necessário para se preparar para o que viria. Um modus operandi foi definido onde profissionais especializados em alguma área de conhecimento ou ciência seriam recrutados, treinados e testados para atuarem em investigações e operações de contato com entidades alienígenas, além de diversas outras operações da C7 que envolvam suas habilidades e conhecimento. O processo de admissão na C7 exige a inquestionável morte do individuo perante a sociedade civil e muitas vezes isso é levado ao extremo. A C7 tem permissão para apagar completamente os vestígios de um novo agente, incluindo sua família, amigos ou qualquer contato ou informação que seja considerado um risco para as operações das quais o recrutado virá a participar. A esse tipo de agente foi dada a definição de Agente-Diplomata, responsável pelo primeiro contato com os LGMs (1).
As Barreiras do Sistema Solar
Porém, outras ações de defesa foram propostas para limitar a ação de LGMs no sistema solar. A principal delas foi a criação de barreiras artificiais, ilustradas na Figura 1, que bloqueassem a entrada de visitantes indesejados, assim como permitissem estabilidade ao sistema solar e, consequentemente, a expansão controlada da humanidade. Após o estabelecimento do perímetro desejado, usando as infraestruturas e tecnologias disponíveis, especialmente de origem extraterrestres, duas barreiras foram projetadas: Psi e Jericó.
A barreira Psi é definida como uma projeção psíquica de longo alcance produzida por vários agentes psiônicos (pessoas com poderes mentais extraordinários) recrutados para esse fim. Essa barreira deve inibir que humanos não autorizados saiam das proximidades do Sol. Esta barreira também pode detectar atividades não humanas por toda a extensão do sistema solar e, se for o caso, eliminar tal atividade mesmo a distância. Apesar de bem eficaz, existem relatos de Inserções (2) realizadas mesmo através a barreira Psi.
Já Jericó é uma barreira com duas camadas e objetivos. A camada mais externa, Jericó propriamente dita, é uma barreira produzida pelas mentes de psiônicos muito especiais (que a C7 apelida de Magos) com o objetivo de impedir que uma força natural (similar a gravidade), chamada Unodinâmica, penetre em demasia no Sistema Solar. Já a mais interna de suas camadas, a Barreira de Fogo, literalmente destrói alvos que tentem sair ou entrar do Sistema Solar através de combustão atômica, desintegrando tais alvos.
Existe uma terceira barreira que não foi fruto direto das ações da C7. É chamada de Barreira da Insanidade. Trata-se de um pulso de Onda Ressonante Caótica, ou Unodinâmica Caótica, que, em outras palavras, é capaz de enlouquecer qualquer tipo de mente inteligente que passe por ela. Mesmo entre psiônicos, magos, e outras formas de vida não humanas, não houve relato de mente que tenha sobrevivido ilesa quando exposta ao pulso. Essa barreira é o principal motivo pelo qual a humanidade não foi rotineiramente visitada por outras raças inteligentes da galáxia. Sua origem e funcionamento ainda são um mistério até mesmo para a C7. A Agência, inclusive, por algumas décadas, acreditou que a Barreira da Insanidade fosse uma prisão para a própria humanidade, impedindo-a de expandir além do sistema solar.
As últimas décadas tem sido de relativa paz até agora, mas uma traição impensável acontece e permite a chegada de um ser inesperado que mudará tudo…
Este é o século XXIII. Esse é o cenário. E não estamos prontos.
...
O autor desta introdução, Fabio de Almeida Farzat, é Sócio Gestor e Diretor Técnico da Vital Business (www.vitalbusiness.com.br), Arquiteto de Soluções, Mestre pela UNIRIO, doutorando na COPPE-UFRJ em Engenharia de Software, consultor implementador Mps.Br e CMMI, cinéfilo, jogador de RPG e fã de ficção científica.
...
Notas de Rodapé:
1. LGM (Little Green Man): Sistema de Classificação de Alvos para Agentes-Diplomatas (AD). Objetiva orientar o AD em como proceder ao Contato com os Alvos Entidades Alienígenas, descrevendo de maneira objetiva a periculosidade de tal alvo para a biosfera humana e terrestre. Baseada nesta definição LGM os Operadores Táticos vão definir qual o tipo de AD e armamento/equipamento adequado para o Contato. Resumo da classificação: LGM-0 – Não existe perigo, objeto ou forma de vida inócua. LGM-1 – Perigo mínimo, contornável com precauções mínimas. LGM-2 – Perigo. Alvo cuja bioquímica/cultura/estrutura são danosas. LGM-3 – Perigo grave. Alvo predador de um ou mais formas terrestres. LGM-4 – Perigo Gravíssimo. Alvo é belicoso e intencionalmente predador. LGM-5 – Perigo Máximo. Alvo não classificável. Não se sabe o que esperar.
2. Inserção: Uma inserção é definida pela detecção de atividade não humana dentro do Sistema Solar da Terra.
...
Informações sobre o livro
Este é o primeiro de uma série de livros que vai levar você em uma jornada eletrizante através de um Universo repleto de forças imensas, antigas e desafiadoras, onde a ciência transcende a magia, e onde a luta não é só pela sobrevivência, mas para existir, por toda a eternidade.
Estamos em plena Singularidade Tecnológica!
Em meados do século XXIII máquinas quase do tamanho de átomos reconfiguram a realidade, constroem alimentos, bens, prédios, órgãos, e obras de arte. Ainda somos o selvagem animal humano, cheios de vícios e pecados, mas já compreendemos e controlamos o poder de criar matéria e vida a partir de seus componentes mais básicos. O conforto tecnológico é sem precedentes! O Sistema Solar é nosso! Do Sol até o início da Nuven de Oort estendemos nossas bases científicas, nossa vasta rede de dados, nossa economia e nossa cultura, e estamos começando a levar até lá nossos turistas e, a cada dia, mais e mais colonos. Somos a maior civilização humana que já existiu, e nada pode nos deter!
A não ser o vazio e a escuridão além dos derradeiros raios do nosso Sol.
As estrelas não são nossas. E o que recebemos de lá é desconcertante… Assustador… Aterrorizante! Somos uma espécie jovem num universo repleto de forças imensas, antigas e tão poderosas que seríamos esmagados e consumidos sem que sequer fôssemos notados.
Precisamos nos proteger do horror que existe lá fora!
Precisamos sobreviver até ficarmos fortes o suficiente, a qualquer custo!
Por isso criamos a Agência. E por isso a Agência precisa arrancar você da sua vida, e te atirar no inferno!
Nós devemos tudo a você.
No primeiro livro: o começo de um motim, onde humanos se rebelam contra uma mente não humana e quase onisciente.

Translation - English
Introduction to the Universe of Code 7 Infinity

Written by Fábio de Almeida Farzat

There is no life out there. We are all alone.

Century XXIII. Humankind lives in an apparent technological utopia. The access to technology and education is the right of every individual and is practiced everywhere. Hunger has been eradicated. Medical advancements have made most diseases history. A good example of this was the cure of AIDS. Cancer is controlled and although there are still diseases, cures are quickly researched and made available.
The economy, while still based on Capitalism, includes intelligent and aggressive promotional and marketing campaigns. These are coordinated by public policies of social engineering created to disentangle the accumulation of wealth as social status. As consciousness and social awareness became highly valued, more worthy people received recognition and the most successful ones were those citizens whose attitude would be the most useful for humanity and its environment. This system was evaluated through a combination of exceptionally transparent and universally accepted standards.
Companies still exist to produce profit. However, diverse forms of control impose restrictions in the way this profit can be applied. The main one of these rules regulates social responsibility, a very fashionable issue by the end of the 21st century. With this bias, the main portion of the profits is retained for the benefit of the nearest community. There is a well-refined control over the economy; through the use of machines with Artificial Intelligence, as Virtual Reality People- Prvs. Most of them are without self-awareness; although thinking and cognizant machines do exist. Prvs maintain this subtle balance with mind control.
The rich still exist; there are still investments to be made and fortunes to be spent. No longer do the wealthy spend their earnings on ostentatious and frivolous things but in the building of new structures and in the education of all things of human interest. With the fast evolution of technology, the frontiers of the Solar System were shortened. Cruise holidays that travel to the Moon and Saturn, and more recently to the limits of our Solar System, are not uncommon. Despite the fact that humankind is still unable to travel faster than light, relatively long space travels are possible, at speeds that would astonish the ancestors. There are lunar colonies in the form of secure and protected cities where everything is artificial. The weather, not yet under the control of the incorruptible Prvs was kept, shall we say, artificially natural.
The advancement of science is everywhere, occurring explosively in technological miracles never before imagined. There were three specific factors discovered by the top scholars of the day: first was the development of Prvs. Secondly, the development of practical and inexpensive molecular assemblers, machines the size of atoms capable of building objects from their raw forms. And finally, the creation of the now universally accepted Reactors-Q, or RPQ, a Point Quantum Point Reactor that extracts energy of a virtually unlimited form by its mere existence. The World Government, based upon the former UNITED NATIONS, created at the end of the 21st century; named this period "the golden age".
We have a rational society made possible by machinery with the ability to reason, intellectually superior human beings, clean and plentiful energy, Artificial Intelligence and nanotechnology; all collaborating to control manufacturing, farming, climate control, response to emergencies, and combating disease. Disease is managed with a molecular disassembler anti-virus, which is able to find, analyze, and remove specific viruses in living organisms. Virtually everything is controlled either directly or indirectly. And with this society, it is possible to build and create things never before imagined. There are devices with such high sensitivity that they are able to scavenge the universe with sharp optoelectronic eyes and ears, and with them we discovered that we are on our own.
There is no available data about other inhabited planets. There is no life found outside the Solar System. Although we have removed the natural barriers which separate us from the rest of the universe; we do not have the ability to travel out of the Solar system in a timely manner. Despite humanity's expansion, life is still limited to the Solar System. However, this new utopian world hides an ominous secret. A secret so threatening that, if revealed, could abolish the peacefulness of our society and halt the evolution of humanity.
The undisclosed information is that we are NOT alone! Few humans are aware of that truth, and because of this, when we look at the sky we see no one. During the third decade of the 20th century there was an incident in which a small group discovered the truth. Before the UNITED NATIONS had been created, an agency was established under the name, International Agency Code 7 or C7 as it became known. This agency was responsible for controlling the information and technologies involving extraterrestrial life. The incident that created the Agency brought with it two facts: we are not alone and we are not ready.
The main objective of the newly created C7 was to enable humanity the required time to prepare itself for the future. A modus operandi was defined where professionals in some area of expertise, knowledge, or scientific invention were recruited and trained to investigate and control all contact with alien entities. C7 had other operations involving the unique skills and abilities of scientists, engineers, and geniuses. However, the price of admission into C7 demands the undisputed demise of the individual and this is can be taken to the extreme. The C7 has the authority to completely erase the past of an agent, including information about the family, friends or any contact or information considered a risk to the operations of the Agency. These agents were called Agent Diplomats and were responsible for making first contact with the ALFs (1).


The Barriers of the Solar System

Other defensive actions were recommended to limit the action of the ALFs in the solar system. The most significant was the creation of artificial barriers (illustrated in Figure 1) that blocked the entrance of uninvited visitors, as well as increased the solar system's stability. This increased stability had a positive effect on the controlled expansion of humanity. After establishing the desired perimeter by using the available infrastructure and technologies of extraterrestrial origin; two barriers were projected: Psi and Jericho.

The barrier Psi is defined as a psychic projection of long range produced by various psionic agents (people with extraordinary mental powers) recruited for this purpose. This barrier should prevent unauthorized human from gaining access to the proximity of the Sun. This barrier is also able to detect non-human species activities to the furthest reaches of the solar system and, if necessary, to eliminate such activity. Although quite effective, there are reports of occasional Inserts (2) through the Psi barrier.

Jericho is a barrier with two layers and objectives. The outermost layer, Jericho itself, is a barrier produced by the minds of very special psionics called Conjurers who possess the ability to impede natural forces called UNO Dynamics. UNO Dynamic force is similar to gravity and permeates throughout the Solar System. The second barrier in the most internal part of its stratums; is called the Barrier of Fire. It literally destroys targets that try to enter or exit the Solar System through the use of atomic combustion, thoroughly disintegrating them.

There is a third, unintended barrier named the Barrier of Insanity. It is linked to a pulse of chaotic reverberating wave or Chaotic UNO Dynamic which is capable of deranging any kind of intelligent mind that passes through it. There was no report of any mind surviving unscathed when exposed to the pulse including the psionics, conjurers, and other forms of non-human life. This barrier is the main reason humanity was not routinely visited by other intelligent races of the Galaxy. Its origin and functioning are still a mystery - even to the C7. The Agency for decades believed that the Barrier of Insanity was a prison intended to prevent humanity from expanding beyond the solar system. More recently, the Agency has come to believe that this barrier keeps our solar system peaceful; until now. An unthinkable betrayal is about to happen and will allow an unexpected being access to us that will change everything...

This is the 23rd century; we are not prepared.


The author of this introduction, Fabio de Almeida Farzat, is a managing partner and technical director of Vital Business (www.vitalbusiness.com.br) a solution architect with a Master's degree by UNIRIO and a doctoral candidate at COPPE-UFRJ in Software Engineering. He is also a consultant Mps.Br and CCNI. He is, as well, a movie lover, an RPG player and a fan of science fiction.

Footnotes:

1. ALF (Alien Life Force): A classification system to assist Diplomat Agents (DA) in how to proceed when in contact with Alien Entities Targets, describing the dangerousness of such target to both humanity and the universal biosphere. Based on this definition, the strategic operatives will define what type of DA and weaponry/equipment are adequate for the contact.
Classification summary:
ALF-0 – poses no danger, harmless life form.
ALF-1 – minimal danger, capable of being evaded with minimal precautions.
ALF-2 – Danger, a life form whose biochemistry/culture/structure are seriously harmful.
ALF-3 – Severe Danger, a predator life form of one or more spherical land forms.
ALF-4 – Extreme Danger, the target is an aggressive and deliberate predator.
ALF-5 – Maximum Danger, beyond classification. We do not know what to expect.

2. Insert: An insert is the detection of a non-human activity within the Earth's Solar System.

Information about the book

This is the first of a series of books that will take you on a thrilling journey through a Universe filled with ancient and challenging forces where science transcends magic, and where the fight is not only for survival, but for eternal existence.
In the mid-23RD century, machines the size of atoms reconfigure reality, create food, goods, buildings, human organs and artwork. We are still the wild human animal, full of vices and sins, but we understand and control the power to create matter and life from its most basic components. The comfort of this technology is without precedent! The Solar System is ours from the Sun until the beginning of the Oort Cloud. We have extended our three-dimensional scientific understanding, our databases, our economy and our culture. We have begun to transport tourists and settlers; more travel each day. We are the largest human civilization that ever existed, and nothing can stop us!
One must stop and consider the emptiness and the darkness beyond the last rays of the Sun; the stars are not ours. What we receive from those solar systems is perplexing, scary, terrifying! We are a young species in a universe brimming with forces so ancient and powerful that we would be crushed and consumed without notice.
We must protect ourselves from the horror! We must become strong enough survive, whatever the cost!
That is why the Agency was created and that is why the Agency needs to extract you from your own life, to then throw you in hell. We owe everything to you.

In the first book: the beginning of mutiny, where humans rebel against a non-human and omniscient mind.




More
Graduate diploma - Universidade Católica de Pernambuco
Years of experience: 42. Registered at ProZ.com: May 2013.
N/A
N/A
N/A
Adobe Acrobat, Microsoft Excel, Microsoft Office Pro, Microsoft Word
Bio
Miriam de Fatima Machado Guimaraes-Thomas
Rua Menezes Drumond, 122, ap. 802-Madalena, Recife – PE-BRAZIL
CEP 50.610-320
Telephone number: 00558181750644
· @mirianthomas(Twitter)
· mirian.thomas1)(Skype
E-mails:
[email protected]
,
[email protected]
,
[email protected]
Andrew Robert Olsten
513 West 20th Street,Antioch, CA USA 94509
E-mail:
[email protected]
arrow420.5(Skype)
Linkedin: http://www.linkedin.com/profile/edit?trk=nav_responsive_sub_nav_edit_profile
Facebook:https://www.facebook.com/mirian.thomas
E-mails:
[email protected]
,
[email protected]
,
[email protected]
Please do not hesitate to contact us if you need any further clarification. I would like to take this opportunity to thank you in anticipation and kindly ask for your consideration on this important matter to us.
Sincerely Yours,
Miriam de Fatima Machado Guimaraes-Thomas
CURRICULUM VITAE
MIRIAM DE FATIMA MACHADO GUIMARAES-THOMAS
Rua Menezes Drumond- 122- 802
Madalena, Recife, PE, BRAZIL.
Telephone number: 00558181750644
Date of birth: 22.04.1955
E-mail:
[email protected]
PERSONAL PROFILE
An honest, hardworking, conscientious team player, with a positive outlook and a good sense of humor. I am a self-motivated individual who is able to use own initiative. I work well under pressure and see tasks successfully through to completion.
EDUCATION
1979: Universidade Catolica de Pernambuco.
Qualification: Postgraduate in Linguistics/Literature.
1974-1979: Universidade Catolica de Pernambuco.
Qualification: Graduate em Languages/Linguistics/Literature.
1973- Montgomery High School ,Santa Rosa, Califórnia, USA.
Qualification: Senior graduate.
PROFESSIONAL EXPERIENCE
UNITED KINGDOM
2001- Singleton Hospital, Swansea, South Wales, UK.
Administrative Assistant.
2000-George Wilson News agency, Britton Ferry, South Wales, UK.
Manager.
BRAZIL
2003- 2010- Co-founder and Brazil Coordinator of a international volunteer travel organization.
Managed and coordinated international volunteers in Brazil.
Established new projects in Brazil.
Recruited and trained international volunteers from all over the world (English speaking countries).
Published a book to teach Portuguese to the international volunteers.
Taught Portuguese to a wide- ranging English and French speaking students.
Taught English in diverse schools and companies.
Translation to both English/Portuguese and Portuguese/English.
International correspondence in English regarding legal contracts, commercial and business, financial, administrative, health reports, other reports and other subjects, etc.
TEACHING
1979-2012- Taught English to Banco do Brasil, ABM AMRO Bank, Colegio Padre Abranches, Colegio e Curso Sirius, Colegio Nobrega, etc.
1974-1979- Taught Portuguese to the French Consulate.
1978-1979- Taught French to Colegio Padre Abranches.
2003-2010- Taught English and Portuguese to Alan e Mirian Escola de Linguas e Intercambio Cultural Ltda.
TRANSLATION
City Halls of Olinda, Recife, Iguarassu, Ipojuca, Federal University of Pernambucoand Pará, Pernambuco Court of Justice, Diario de Pernambuco (newspaper), Brennand company, Federal Court of Pará, SESI/RJ and SENAI/RJ, Floresteca, etc.
Translation of 30 Amazon e-books on science fiction.
http://www.amazon.com/Act-Faith-Mislead-Infinity-ebook/dp/B00GEKAHTE/ref=sr_1_1?s=books&ie=UTF8&qid=1383481662&sr=1-1
Lecture about translation and review at Federal University of Pernambuco: http://www.grupotibra.com/pt/iii-encontro-de-traducao-em-pernambuco-ufpe/
VOLUNTEER SERVICE
2000-2001- Royal Society for The Prevention Of Cruelty To Animals
Interviewing and assessing potential pet owners, including home visits.
ADDITIONAL INFORMATION
Marital status: Widowed to a British citizen and engaged to Andrew Robert Olsten, an American citizen.
INTERESTS
Business and commerce. The European Union and globalization.
International politics and social issues.
Reading non-fiction and writing.
REFERENCES
[email protected]
[email protected]
/
[email protected]
[email protected]
[email protected]
/
[email protected]
Professora/Tradutora/Intérprete/Revisora Português/Inglês registro PCR 481.919-5
E-mail:
[email protected]
https://www.facebook.com/mirian.thomas
Skype:mirian.thomas1
Twitter:@mirianthomas
Phone:00558181750644
Profile last updated
Nov 16, 2013