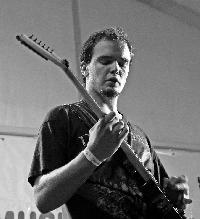 Martin Lang



Brno, Jihomoravsky Kraj, Czech Republic

Local time:

22:42 CEST (GMT+2)




Native in

: Slovak (Variant: Czech)
Freelance translator and/or interpreter
This person has a SecurePRO™ card. Because this person is not a ProZ.com Plus subscriber, to view his or her SecurePRO™ card you must be a ProZ.com Business member or Plus subscriber.

This person is not affiliated with any business or Blue Board record at ProZ.com.
Translation
Specializes in:
Cooking / Culinary
Advertising / Public Relations
Food & Drink
Tourism & Travel
Sample translations submitted: 1
Slovak to English: Les
General field: Art/Literary
Detailed field: Cooking / Culinary
Source text - Slovak
Už dlhšie sme mali v pláne najesť sa nekonvenčne v lese. Nemyslím tým zlepený chlieb so salámou a paprikou v ruksaku, alebo ako sa vraví v našom hotelierstve, suchý obed. Myslím tým hodiť do auta stoličky, stôl, gril, využiť to, čo nájdeme v lese a skombinovať to s donesenými surovinami. Pobalili sme teda čo sme mali a vyrazili sme. Prvým bodom bolo nájsť miesto. Možno si niekto z vás povie, že je jedno kde si začneme plniť žalúdok. Nám nie je. Aj takéto miesto musí mať svoju atmosféru a výhľad. Po ceste plnej zákrut sme narazili na poľnú cestu, ktorá viedla niekam do chotára. Je pravdepodobné, že sa po tomto chotári neraz prechadzal aj Andrej Kmeť. Bol tu krásny výhľad, všade okolo rástli obrovské bedle a černice a hlavne sa tu rozliehal nekonečný pokoj. Totálnu pohodu navodil gril, ktorý Sonka dobre rozpálila. Machovitá vôňa lesa, pasienkov a jedla na grile. To je pre naše nosy hotová symfónia. Už len rozložiť deku a oddychovať kým sa nám upečie ryba. Jasmínka zaujala samozrejme stred deky, ale nakoniec sme sa pomestili ako správna rodina.

Neviem si predstaviť, že by raz naše deti poznali nákupné centrá namiesto takýchto miest a pohody. Rodičom som veľmi vďačný za to, že som mohol ako dieťa stráviť všetok voľný čas v prírode. Bez problémov na mňa mama natiahla pršiplášť, gumáky a ja som sa brodil kade-tade okolo chaty na Roháčoch. Naháňali sme sa v tme s baterkami, či chodili kŕmiť barana, ktorého sme sa všetci báli. Deťom sme prestali ukazovať okolitý svet a raz sa nám to vráti. Niektoré mamičky by mali viac myslieť na svoje deti ako na svoj šatník. Ja si už vôbec nepamätám aké som mal veci na oblečenie, alebo hračky. No to, čo som zažil, je stále vo mne.

Cibuľový quiche

Ingrediencie
330g hladkej múky
220g masla + polievková lyžica masla
Voda
Soľ
Biele suché víno
Smotana na šľahanie
Cibuľa
Čierne korenie
Rozmarín
Parmezán
2 žĺtky

Postup:
Cesto si pripravíme aspoň hodinu vopred. Zmiešame múku, žĺtok, maslo, lyžičku soli a prípadne trochu studenej vody, aby bolo cesto poddajné a nie tuhé ako skala, lebo by sa pri vaľkaní rozpadávalo a trhalo. Jemne si ho vymiesime, zabalíme do fólie a dáme odležať do chladničky. Na panvici si rozpustíme maslo a cibuľu orestujeme do mäkka. Zaprášime ju lyžicou hladkej múky a jemne ju opečieme. Pridáme biele suché víno, miešame kým sa alkohol nevyparí. Pridáme smotanu a za stáleho miešania nasypeme vrchovatú hrsť nastrúhaného parmezánu. Cibuľovú zmes ochutíme čerstvým, nadrobno pokrájaným rozmarínom, soľou a čiernym korením. Varíme do zhustnutia. Pripravenú náplň necháme vychladnúť aby sme do nej mohli zamiešať žĺtok. V horúcej panvici by nám vznikla neželaná praženica, preto treba nechať zmes trochu vychladnúť. Kým nám bude chladnúť, vyberieme cesto a vyvaľkáme z neho kruh, ktorý bude presahovať cez formu. Dáme ho do pekáča a presahujúce cesto odrežeme. Stačí valčekom prebehnút hranu pekáča a je to. Vidličkou pritlačíme okraje cesta a pripravenú náplň aj so žĺtkom vylejeme do pekáča, rovnomerne rozprestrieme a pečieme pri 180 °C 45-55 minút.

Grilovaný losos s černicami

Ingrediencie :
Losos
Černice
Maslo
Soľ
Čierne korenie
Šalotka
Hruškovica
Mäta
Citrón

Postup:
Lososa si ugrilujeme najprv položeného na koži. Neobraciame ho, pomaly grilujeme kým nezbelie aspoň polovica mäsa. Potom ho prevrátime a dopečieme. Ak sa bojíte, že rybu vysušíte, pýtajte si radšej tučnejší kus smerom od hlavy. Keď je losos hotový, dajte ho nabok do alobalu a kým bude oddychovať, máte čas na omáčku. Na panvici si roztopíme maslo, orestujeme šalotku do mäkka a pridáme černice. Keď černice začnú púštať farbu, prilejeme alkohol, zapálime a pár sekúnd flambujeme. Černice pustia sýtu krvavú farbu a jemne skaramelizujú. Pridáme trochu soli, čierneho korenia, lístky mäty a citrónovú šťavu . Vznikne nám príjemná kombinácia jemne sladkej, slanej a kyslej a mäta pridá príjemnú letnú vôňu. Budete mať pocit, že toto jedlo treba jesť po ležiačky, je to čistá pohoda.


Večerný oddych po dni plnom cestovania, chodenia po lese je neskutočný. Sme tak unavení, že by sme si ihneď ľahli do postele, no to celodenné nabudenie nás ženie ďalej a ešte si chceme užiť pohľad do tmavej krajiny. Sadnúť si do kresla, vyložiť nohy a už lej jajkať a ochkať blahom. Zabaliť sa do svetra alebo do deky a len nečinne hľadieť a rekapitulovať deň. Skvelý pocit, ktorý nás nabije energiou a druhý deň môže byť kľudne aj šedivý a upršaný. Myšlienky a relax preruší iba kostolný zvon, ktorý odbije jedenásť hodín v noci. Nevadí, počkáme si aj na polnoc. Aspoň máme čas na nočný dezert. Ideálna spomienka na leto sú broskyne. Síce sme už mimo sezóny, ale opité broskyne za to stoja aj koncom leta.

Broskyne vo víne

Ingrediencie:
Broskyne
Suché červené víno
Kryštáľový cukor
Somtana na šľahanie

Postup:
Proskyne ošúpeme a pokrájame na malé kúsky. Tvar je už na vašom vkuse. Broskyne dáme do misky, premiešame s cukrom a zalejeme červeným vínom, aby boli kúsky pod hladinou. Takto zaliate ovocie dáme vychladiť aspoň na dve hodiny do chladničky. Medzitým si možete vyšľahať smotanu na šľahačku. My máme veľmi radi na krém vymiešané mascarpone s vanilkovým luskom a cukrom.

Večerná fazuľová polievka

Ingrediencie :
Fazuľa
2 zelené papriky
Klobása
Slanina
Petržlenová vňať
Cibuľa
Cesnak
Červená paprika
Hladká múka
Rasca
Soľ
Čierne korenie
Kyslá smotana

Postup:
Fazuľu si na noc namočíme do vody, aby nasala vodu. Na druhý deň ju dáme variť domäkka. Na panvicu si dáme buď masť, slnečnicový olej, alebo dobre vytopíme slaninku, ku ktorej pridáme 2 nakrájané cibule a na kocky nakrájanú papriku. Keď cibuľka chytí farbu, posypeme zmes múkou a asi dve minúty miešame. Potom pridáme červenú papriku a uvarenú fazuľu, ešte chvíľu miešame a všetko zalejeme vodou, v ktorej sme fazuľu uvarili. Hladina vody by mala byť približne 2 centimetre nad zeleninou, aby polievka nebola príliš vodová. Pridáme soľ, korenie, rascu, na koliečka nakrájanú klobásu a pokiaľ máte radi štipľavé, kľudne aj chili. Ešte 15 minút varíme a na konci dochutíme cesnakom a petržlenovou vňaťou. Do polievky môžeme pridať aj trošku octu, to už záleží na vašej chuti. Nakoniec do taniera pridajte ešte lyžicu kyslej smotany a hor sa na to!

Translation - English
We were planning to have an unconventional picnic in the forest for quite some time now. And by picnic I don't mean a salami sandwich, or as the hotel management in Slovakia likes to call it "a dry lunch". By picnic I mean to pack camp chairs, table, and grill into the car. To use and combine everything we may find in the woods with the supplies brought from home. So we packed everything we needed and set off for our trip. Our first task was to find a suitable place. Maybe you think to yourself that it doesn't really matter where you start to fill up your stomach. Well, it matters to us. The right place has to have good vibrations and nice view. After a curved road we stomped upon a field path, which led to some kind of village area. Perhaps Andrej Kmet (well-known Slovak botanist) was wandering around these lands many times. There were huge mushrooms and juicy blackberries growing all over the place. It was an astonishing view but most of all: there was heavenly peace. The highest level of our comfort was reached as soon as Sona started the grill. Beautiful smell of the forest, moss, mountain pastures and food roasting on the grill is like heaven for our smell senses. The only thing left is to unfold blanket and rest, until our fish is cooked. Jasmine was immediately in the middle of our blanket, but in the end we managed to share it as families do.
I can't imagine our children being used to shopping malls instead of such beautiful places like this one. I'm very grateful to my parents for letting me spend all of my free time in the outdoors. My mum would put a raincoat and gum-boots on me without hesitation and I was good to go puddle around our summerhouse in Rohace. The sad thing is that we stopped showing our kids the world around them. Some mothers should think less about their wardrobes and start thinking more about their kids. For instance, I don't remember what clothes I was wearing or with what toys I used to play. But I still remember my adventures and expeditions when I was little.
Onion Quiche,
Ingredients:
Smooth White Flour 330g
Tablespoon Butter + 220g Butter
Water
Salt
White Dry Wine
Whipping-cream
Onion
Black Pepper
Rosemary
Parmesan Cheese
2 Yolks of Egg

Method:

Prepare the dough at least an hour beforehand. Mix flour, yolk, butter, pinch of salt and optionally small amount of cold water, so that the dough is soft. If the dough is tough, it's hard to work with it because it falls and tears apart. Knead the dough gently, wrap it in a foil and put it in the fridge. Melt butter in the saucepan and sauté the onion until soft. Flour it with spoonful white flour and roast it a little bit. Add white dry wine and keep stirring until alcohol evaporates. Add whipping-cream and handful cut parmesan while stirring. Season the onion mixture with fresh rosemary, cut into small pieces and add also salt and black pepper. Cook until the mixture thickens. Let it cool off so that you can mix eggs in it. Otherwise you would make an undesirable omelet and therefore you should let the mixture to chill. While chilling, put the dough out of the fridge and make a nice circle out of it, which will be bigger than the case. Put it around the case and cut of the pieces of dough which are sticking out. Prick the base of the dough with fork and pour the mixture along with eggs into the case, spread it evenly and heat the oven to 180 C. Bake for 45-55 minutes.

Grilled salmon with blackberry sauce

Ingredients:
Salmon
Blackberries
Butter
Salt
Black Pepper
Shallot
Hruskovica (alcoholic liquor distilled from pears)
Mint
Lemon

Method:

Grill the salmon skin-side down. Do not turn it over. Cook until golden brown on one side. Turn it over skin-side up and cook until finished. If you worry that you might dry the fish, ask for bigger piece of meat cut from upper part of fish. When it's cooked, put it aside into the foil, and while it's cooling off you have enough time to prepare the sauce. Melt butter in the saucepan, sauté shallot until soft and add blackberries. Blackberries will let out rich bloody red color and start to caramelize. Add a pinch of salt, black pepper, leaves of mint and squeezed lemon juice. You will create delicious combination of sweet, salty, and sour. Mint will add pleasant summer aroma. You will feel like this meal should be eaten while lying on the couch and relaxing. That's how cool this meal is.

An evening rest, after a day full of traveling and walking in the woods, is simply amazing. On one hand we are so tired that we want to go to bed immediately, on the other hand the excitement of the day won't let us get some shuteye and we want to enjoy an evening in the country. To sit down in the armchair, rest our legs and enjoy comfort and coziness. To wrap ourselves into the blanket or sweater, relax and talk about our experiences and adventures of the day. It is a great feeling which gives us so much energy that the next day can be rain or shine, it doesn't matter. Our thoughts are interrupted only when the church bell strikes eleven. Never mind, we'll wait till midnight. At least we have time for an evening desert. Peaches are great aspect and remembrance of summer. Even though its offseason and summer time is coming to an end, "drunken" peaches are worth it.

Peaches in wine

Ingredients:
Peaches
Dry Red Wine
Granulated Sugar
Whipping-cream

Method:
Peel the peaches and cut them into small pieces. It's up to you what shapes you want to cut out. Put the peaches into bowl, mix it with sugar and pour red wine on the mixture so that the peaches are under the surface. Put it in the fridge to cool off for at least 2 hours. In the meantime you can prepare whipped cream. We particularly enjoy mascarpone cream with vanilla pod and sugar.

An evening bean soup

Ingredients:
Beans
2 Green Garden Peppers
Sausage
Bacon
Parsley
Onion
Garlic
Red Pepper
Smooth Flour
Caraway
Salt
Black Pepper
Sour Cream

Method:
Dip beans in to the water so that it absorbs water during the night. Next day, cook the beans until soft. Put either fat or sunflower oil on the pan. You can use bacon as well. Add 2 chopped onions and diced garden pepper. When the onion browns, flour the mixture and stir for about 2 minutes. Add red pepper and cooked beans. Keep stirring for a while and then add boiling water, in which you were cooking beans earlier. The surface of the water should be approximately 2 centimeters above vegetables so that the soup won't be too watery. Add salt, seasoning, caraway, cut sausage, and if you like it spicy, do not hesitate and add chilly as well. Cook for another 15 minutes and in the end season it with garlic and parsley. You can add little bit of vinegar into the soup. It's up to you. Finally, put a spoon sour cream on the plate and you are good to go.

More
Bachelor's degree - Univerzita T.G. Masaryka v Brne
Years of experience: 8. Registered at ProZ.com: Sep 2014.
N/A
N/A
N/A
MemSource Cloud, Microsoft Office Pro
Slovak (DOCX)
Bio
My name is Martin Lang and I'm a student at Masaryk Univerzity in Brno, Czech republic. I'm studying English language and literature and for my Master's degree I want to go for Translation of English language. I've already managed to translate a book into English language called: "Nad úkrytom" ISBM 978-80-971218-2-2 and I'm doing weekly English-Slovak translations on the blog: http://masoplanet.blogspot.sk/.
Profile last updated
Oct 21, 2014