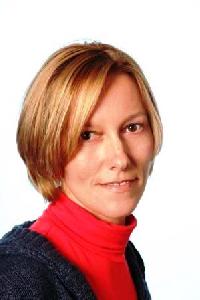 Working languages:
Russian to English
Ukrainian to English
English to Russian
Valeria Kamphaus



Mililani, Hawaii, United States

Local time:

21:19 HST (GMT-10)




PayPal accepted

Feedback from
clients and colleagues
on Willingness to Work Again

2

positive reviews

(2 unidentified)


Your feedback
Freelance translator and/or interpreter
This person has a SecurePRO™ card. Because this person is not a ProZ.com Plus subscriber, to view his or her SecurePRO™ card you must be a ProZ.com Business member or Plus subscriber.

This person is not affiliated with any business or Blue Board record at ProZ.com.
Translation, Interpreting, Editing/proofreading, Subtitling, Transcription, Training
Specializes in:

Law: Contract(s)

Certificates, Diplomas, Licenses, CVs

Automotive / Cars & Trucks

Business/Commerce (general)

Biology (-tech,-chem,micro-)

Livestock / Animal Husbandry

Agriculture

Education / Pedagogy

Medical: Health Care

Medical: Instruments
More
Russian to English - Standard rate: 0.10 USD per word / 27 USD per hour
Ukrainian to English - Standard rate: 0.10 USD per word / 27 USD per hour
English to Russian - Standard rate: 0.10 USD per word / 27 USD per hour
English to Ukrainian - Standard rate: 0.10 USD per word / 27 USD per hour

PRO-level points: 222, Questions answered: 111, Questions asked: 8
PayPal, Check, Direct Deposit
Sample translations submitted: 3
English to Ukrainian: Tactic Combat Casualty Care Training Materials
General field: Medical
Detailed field: Medical (general)
Source text - English
PERFORMING TACTICAL COMBAT CASUALTY CARE

Combat Deaths
KIA: 31% Penetrating head trauma
KIA: 25% Surgically uncorrectable torso trauma
KIA: 10% Potentially surgically correctable trauma
KIA: 9% Hemorrhage from extremity wounds
KIA: 7% Mutilating blast trauma
KIA: 5% Tension pneumothorax
KIA: 1% Airway problems
DOW: 12% Mostly from infections and complications of shock


About 15 percent of the casualties that die before reaching a medical treatment facility can be saved if proper measures are taken.

Stop severe bleeding (hemorrhaging)

Relieve tension pneumothorax

Restore the airway
In the Vietnam conflict, over 2500 soldiers died due to hemorrhage from wounds to the arms and legs even though the soldiers had no other serious injuries. These soldiers could have been saved by applying pressure dressings and tourniquets to stop the bleeding.
Combat Lifesaver
Functioning as a Combat Lifesaver is your secondary mission.

Your primary mission is still your combat duties.

You should render care only when such care does not endanger your primary mission.
Tactical Combat Casualty Care3 Distinct Phases

Care Under Fire

Tactical Field Care

Combat Casualty Evacuation Care


The three goals of Tactical Combat Casualty Care (TCCC) are:

1. Save preventable deaths
2. Prevent additional casualties
3. Complete the mission

This approach recognizes a particularly important principle:

To perform the correct intervention at the correct time in the continuum of combat care

A medically correct intervention performed at the wrong time in combat may lead to further casualties

Care Under Fire
Care rendered by the medic or first responder at the scene of the injury while still under effective hostile fire

Very limited as to the care you can provide

Tactical Field Care
Care rendered once you are no longer under effective hostile fire

You and the casualty are safe and you are free to provide casualty care (primary mission is complete)
Combat Casualty Evacuation Care

Care rendered during casualty evacuation

Additional medical personnel and equipment may have been pre-staged and available at this stage of casualty management
Care Under Fire
Care Under Fire
"The best medicine on any battlefield is fire superiority"

Medical personnel's firepower may be essential in obtaining tactical fire superiority

Attention to suppression of hostile fire will minimize the risk of additional injuries or casualties
Care Under Fire
If the casualty can function, direct him to return fire, move to cover, and administer self-aid

If unable to return fire or move to safety and you cannot assist, tell the casualty to "play dead"

Communicate the medical situation to the team leader

Use cover/concealment such as smoke




Care Under Fire
No attention to the airway at this point because of the need to move casualty to cover quickly

If the casualty has severe bleeding from a limb or has an amputation, apply a tourniquet


Care Under Fire
Hemorrhage from extremities is the 1st leading cause of preventable combat deaths
Prompt use of tourniquets to stop the bleeding may be life-saving in this phase
Combat Application Tourniquet (CAT)
Tourniquets
Care Under Fire
Reassure the casualty

If unresponsive, move the casualty and his mission-essential equipment to cover as the tactical situation permits
Tactical Field Care
Tactical Field Care
Perform tactical field care when you and the casualty are not under direct enemy fire.

Recheck bleeding control measures if they were applied while under fire.
Tactical Field Care
If a victim of a blast or penetrating injury is found without a pulse, respirations, or other signs of life, DO NOT attempt CPR

Casualties with confused mental status should be disarmed immediately of both weapons and grenades
Determine Level of Consciousness
AVPU system

A The casualty is alert, knows who he is, the date, where he is, and so forth.
V The casualty is not alert, but does respond to verbal commands.
P The casualty responds to pain, but not verbal commands.
U The casualty is unresponsive (unconscious).

Recheck every 15 minutes

Tactical Field Care

Initial assessment is the ABCs

Airway
Breathing
Circulation
Tactical Field Care: Airway
Open the airway with a chin-lift or jaw-thrust maneuver
If unconscious and spontaneously breathing, insert a nasopharyngeal airway
Place the casualty in the recovery position
Nasopharyngeal Airway
A survivable airway problem
Tactical Field Care: Breathing
Traumatic chest wall defects should be closed quickly with an occlusive dressing without regard to venting one side of the dressing

Also may use an "Asherman Chest Seal"

Place the casualty in the sitting position if possible.
"Asherman Chest Seal"
Tactical Field Care: Breathing
Progressive respiratory distress in the presence of unilateral penetrating chest trauma should be considered tension pneumothorax

Tension pneumothorax is the 2nd leading cause of preventable death on the battlefield

Cannot rely on typical signs such as shifting trachea, etc.

Needle chest decompression is life-saving
Needle Chest Decompression
Tactical Field Care: Circulation
Any bleeding site not previously controlled should now be addressed

Only the absolute minimum of clothing should be removed, although a thorough search for additional injuries must be performed
Tactical Field Care: Circulation
Apply a tourniquet to a major amputation of the extremity

Apply an emergency trauma bandage and direct pressure to a severely bleeding wound

If a tourniquet was previously applied, consider changing to a pressure dressing and/or using hemostatic dressings (HemCon) or hemostatic powder (QuikClot) to control any additional hemorrhage
Chitosan Hemostatic Dressing
Apply directly to bleeding site and hold in place 2 minutes

If dressing is not effective in stopping bleeding after 4 minutes, remove original and apply a new dressing

Chitosan Hemostatic Dressing
Additional dressings cannot be applied over ineffective dressing

Apply a battle dressing/bandage to secure hemostatic dressing in place

Hemostatic dressings should only be removed by responsible persons after evacuation to the next level of care
Tactical Field Care: Shock
Hypovolemic shock results when there is a sudden decrease in the amount of fluid in the casualty's circulatory system.

Heat stroke, diarrhea, and dysentery can also cause hypovolemic shock.

The casualty may also have internal bleeding, such as bleeding into the abdominal or chest cavities.
Tactical Field Care: IV fluids
FIRST, STOP THE BLEEDING!

IV access should be obtained using a single 18-gauge catheter because of the ease of starting

IV fluids should be started as soon as they are available in the OIF setting due to dehydration

A saline lock may be used to control IV access in absence of IV fluids

Ensure IV is not started distal to a significant wound



Saline Lock
Tactical Field Care: Additional injuries
Splint fractures as circumstances allow while verifying pulse and prepare for evacuation

Administer the Soldier's Combat Pill Pack


Tactical Field Care:
Communicate: Let your unit leader know the casualty's condition: Will casualty return to duty? Does the casualty require medical evac to save life or limb? Non-medical evac?

Initiate a Field Medical Card (DD Form 1380)

Monitor the casualty: Airway, breathing, bleeding, and IV infusion
Combat Casualty Evacuation Care
Casevac Care
If the casualty requires evacuation, prepare the casualty

Use a blanket to keep the casualty warm

If the casualty is to be evacuated by medical transport, you may need to prepare and transmit a MEDEVAC request
Casevac Care
Use a SKED litter or improvised litter if the casualty must be moved to a casualty collection point

If transported by a non-medical vehicle (CASEVAC), you may need to arrange the vehicle to accommodate the casualty

If an unconscious casualty is transported on a non-medical vehicle, you may need to accompany the casualty and render additional care as needed

Restock your aid bag when possible
Summary
There are three categories of casualties on the battlefield:

1. Soldiers who will live regardless

2. Soldiers who will die regardless

3. Soldiers who will die from preventable deaths unless proper life-saving steps are taken immediately (7-15%)

Summary
"If during the next war you could do only two things, (1) place a tourniquet and (2) treat a tension pneumothorax, then you can probably save between 70 and 90 percent of all the preventable deaths on the battlefield."

-COL Ron Bellamy
QUESTIONS?



Translation - Ukrainian
1. НАДАННЯ ДОПОМОГИ ПОРАНЕНИМ ПІД ЧАС БОЙОВИХ ДІЙ

2. ВСТУП

Близько 90 відсотків поранених, що гинуть під час бойових дій, гинуть безпосередньо на полі бою, ще до того, як встигнуть потрапити до медичного закладу (МЗ). У більшості випадків ані вам, ані медикам не вдасться запобігти загибелі такого пораненого. Приклади: масивні травми голови, масивні травми тіла.

3. СМЕРТНІСТЬ ПІД ЧАС БОЙОВИХ ДІЙ

31% Проникаючі травми голови
25% Неоперабельні травми тулуба
10% Потенційно операбельні травми
9% Кровотеча з поранень кінцівок
7% Поранення внаслідок вибуху знаряддя
5% Напружений пневмоторакс
1% Проблеми дихальних шляхів
Загибель від поранень: 12% Від інфекцій та ускладнень шоку

4. Близько 15 відсотків поранених, які гинуть, не досягнувши медичного закладу, можна врятувати, якщо буде вжито необхідних заходів.

- Зупинити кровотечі
- Полегшити тиск при пневмотраксі
- Відновити прохідність дихальних шляхів

5. Під час бойових дій у В'єтнамі, більше 2500 солдатів загинули внаслідок кровотечі з ран на руках і ногах, при тому що солдати не мали ніяких інших серйозних поранень. Тих солдатів можна було б врятувати шляхом накладання тиснучих пов'язок та турнікетів для зупинки кровотечі.

6. Бойовий Рятувальник
- Участь в якості бойового рятувальника – це ваше вторинне завдання

- Ваша основна функція – ваші завдання та обов'язки в умовах бойових дій

- Ви маєте надавати допомогу лише в тому випадку, якщо така діяльність не перешкоджає виконанню ваших основних функцій

7. Надання допоги пораненим під час бойових дій
3 Основних Фази
- Допомога на лінії вогню
- Допомога в польових умовах
- Допомога під час евакуації

8. Три мети Надання допомоги пораненим під час бойових дій
1) Зберегти життя
2) Запобігти великій кількості жертв
3) Виконати бойове завдання

9. Такий підхід базується на наступних важливих принципах
- Лише необхідне втручання лише у конкретний правильний період процесу надання рятівної допомоги
- Медичне необхідне втручання, застосоване у неправильний період під час бойових дій, може привести до додаткових жертв.

10. Допомога на лінії вогню
- Допомога надається безпосередньо на місті бою медичним спеціалістом або особами, що мають відповідні навички
- Допомога в таких умовах є дуже обмеженою

11. Допомога в польових умовах
- Допомога, що надається поза зоною вогню
- Ви та поранений знаходитесь в безпеці та маєте можливість надати медичну допомогу (тобто ваша основна функція виконана)

12. Допомога під час евакуації
- Допомога надається під час евакуації пораненого
- Додаткова допомога медичних спеціалістів може бути застосована на цій стадії

13. Допомога на лінії вогню
14. Допомога на лінії вогню
- «Найкращі ліки під час бою – це вогнева перевага над супротивником»
- Боєспроможність медичного персоналу може бути вагомим важелем в досягненні тактичної вогневої переваги
- Заходи щодо пригнічення вогневої активності супротивника мінімізує вірогідність збільшення кількості поранених та загиблих

15. Допомога на лінії вогню
- Якщо поранений дієздатний, дайте йому вказівку тримати відповідний вогонь, переміститися під прикриття та та самостйсно вжити заходій першої медичної допомоги
- Якщо поранений не здатний тримати відповідний вогонь, а ви не можете допомогти, дайте пораненому вказівку «прикидатися загиблим»
- Обговоріть медичну ситуацію з керівником підрозділу
- Вжийте засобів прикриття, наприклад, задимлення

16. Допомога на лінії вогню
- На ції стадії не приділяється увага звільненню дихальних шляхів, оскільки головне завдання полягає в швидкому переміщенні пораненого до прикриття
- Якщо у пораненого важка кровотеча з кінцівки, або кінцівку ампутовано, накладіть турнікет (джгут)

17. Допомога на лінії вогню
- Кровотеча з кінцівок – головна причина за гибелей, що можливо уникнути
- Невідкладне застосування турнікетів (джгутів) для зупинки кровотечі може бути вирішальним засобом в рятуванні життя на даному етапі



18. Військовий медичний турнікет (САТ)
Omni tape band – липка стрічка
Windlass – коловорот
Windlass strap – липка смужка коловороту

19. Турнікети (джгути)
20. Допомога на лінії вогню
- Заспокойте пораненого
- Якщо поранений непритомний, переміщуйте пораненого та важливі речі його боєкомплекту до прикриття з урахуванням умов бойової ситуації

21. Допомога в польових умовах
22. Допомога в польових умовах
- Надавайте таку допомогу, коли ви та поранений знаходитесь поза зоною ворожого вогню
- Перевірте кровозупиняючі засоби, якщо такі були застосовані на лінії вогню

23. Допомога в польових умовах
- Якщо пораненого внаслідок вибуху або з проникаючою травмою знайдено без пульсу, дихання або без інших ознак життя – НЕ ЗАСТОСОВУЙТЕ СЕРЦЕВО-ЛЕГЕНЕВУ РЕАНІМАЦІЮ (CPR=СЛР)
- Поранені з неадекватним психічним станом мають бути негайно роззброєні (вилучити зброю та гранати)

24. Визначення рівня свідомості
Система AVPU
A (alert= притомний, боєздатний) – поранений боєздатний, знає хто він є, дату, де він, тощо

V (verbal = словесний, вербальний) – поранений небоєздатний, але здатний виконувати словесні накази

Р (pain= біль) – поранений реагує на біль, але не на словесні накази

U (unresponsive = непритомний) – поранений непритомний

Перервіряйте стан кожні 15 хвилин

25. Допомога в польових умовах

Первинна оцінка стану (абетка допомоги)

- Дихальні шляхи
- Дихання
- Циркуляція
26. Допомога в польових умовах: Дихальні шляхи

- Звільніть дихальні шляхи одним з двох маневрів : підняття підборіддя або розщепленням щелеп
- Якщо поранений непритомний або дихає спонтанно – застосуйте назофарінгеальний воздуховід
- Розташуйте пораненого в позі відновлення
27. Назофарінгеальний воздуховід
28. Пораненого з таким ураженням дихальних шляхів можна врятувати
29. Допомога в польових умовах: Дихання
- Травми грудної клітини мають бути якнайшвидше вкриті герметичною пов'язкою без урахування вентиляції однієї сторони повязки
- Ві також можете застосувати « Пластир Ашермана»
- Якщо можливо, розмістіть пораненого в сидячому положенні

30. Пластир Ашермана

31. Допомога в польових умовах: Дихання

- Прогресуючий розлад дихання на фоні одностороннього проникаючого поранення грудної клітини слід вважати напруженим пневмотораксом
- Напружений пневмоторакс – друга в списку найчастіших причин загибелі на полі бою, що можна уникнути
- Не можна покладатися на типові ознаки, такі як зміщення трахеї тощо
- Декомпрессія за допомогою голки є ключовим заходом в рятуванні життя

32. Декомпрессія грудної порожнини за допомогою голки
33. Допомога в польових умовах: Циркуляція
- Будь-яка кровотеча, яку раніше не було взято під контроль, тепер має бути зупинена
- Тільки абсолютний мінімум одягу має бути видалений, при цьому треба провести ретельний огляд на предмет виявлення інших травм

34. Допомога в польових умовах: Циркуляція
- Накладіть турнікет (джгут) на найбільшу частину ампутованої кінцівки
- Накладіть бандаж та прямий тиск на місце сильной кровотечі із рани
- Якщо раніше було накладено турнікет, огляньте місце накладання на предмет необхідності заміни турнікету на тиснучу пов'язку та/або гемо статичну пов'язку(HemCon) або гемостатичну пудру (QuickClot) з метою контролювання вторинних кровотеч.

35. Хітозанова гемостатична пов'язка

- Накладається безпосередньо на місце кровотечі та утримується у місці 2 хвилини
- Якщо пов'язка не є ефективною після 4 хвилин видаліть її та накладіть нову

36. Хітозанова гемостатична пов'язка

- Додаткову пов'язку не можна накладати зверху на неефективну пов'язку

- Поверх гемо статичної пов'язки необхідно накласти фіксуючу пов'язку, яка утримуватиме гемо статичну у місті кровотечі

- Видаляти гемо статичну повязку має лише відповідальна людина після евакуації пораненого до наступного рівня домопоги


37. Допомога на полі бою: Шок
- Гіповолемічний шок виникає внаслідок швидкої втрати рідини в циркуляторній системі пораненого
- Тепловий удар, діарея, дизентерія також можут спричинити гіповолемічний шок
- Також поранений може мати внутрішню кровотечу, наприклад, кровотечу черевної або грудної порожнин

38. Допомога в польових умовах: ВВ рідини

- ПЕРШ ЗА ВСЕ ЗУПИНИТИ КРОВОТЕЧУ
- Для ВВ вливання має застосовуватися одинарний катетер розміру 18G, його легше за інші встановлювати
- ВВ вливання має початися якомога швидше, якщо присутні ознаки дегідратації
- При відсутності ВВ рідин для конролю доступу до місця ВВ вливання можна застосовувати сольовий блок
- Переконайтесь, що ВВ вливання не проводиться нижче місць значних поранень

39. Сольовий блок
40. Допомога в польових умовах: Другорядні поранення
- Накладіть шини на переломи, якщо умови дозволяють, тим часом перевірте пульс та приготуйтесь до евакуації
- Застосуйте медичний військовий комплект.

41. Допомога в польових умовах
- Тримайте зв'язок. Повідомте свого керівника про стан пораненого. Чи повернеться поранений до виконання своїх обов'язків? Чи потребує поранений евакуації? Немедичної евакуації?

- Розпочніть польову медичну карту (Форма 1380)


- Спостерігайте за станом пораненого: дихальні шляхи, дихання, кровотеча, ВВ вливання

42. Допомога при евакуації
43. Допомога при евакуації

- Якщо поранений потребує евакуації, підготуйте пораненого
- Застосуйте ковдру, щоб тримати потерпілого в теплі
- Якщо евакуація виконується медичним транспортом, вам може бути потрібно підготувати та передати запит про медичну евакуацію

44. Допомога при евакуації

- Застосуйте спеціальний або імпровізовані носилки, якщо необхідно перемістити пораненого до пункту збору поранених.
- Якщо транспортування пораненого виконується не медичним транспортним засобом, можливо вам потрібно буде обладнати такий транспортний засіб для евакуації
- Якщо немедичним транспортом виконується евакуація непритомного пораненого, можливо вам знадобиться супроводжувати такого пораненого та надавати додаткову допомогу під час транспортування
- Поповніть свою медичну сумку, якщо є така можливість

45. ВИСНОВКИ

Є три категорії жертв бойових дій:
- Солдати, що виживуть
- Солдати, що не виживуть
- Солдати, що виживуть, але лише за умови надання адекватної та негайної медичної допомоги (7-15%)
46. ВИСНОВКИ

«Якщо під час наступної війни у вас буде лише дві можливості: 1) накласти турнікет (джгут), та 2) усувати напружений пневмоторакс, - тоді вірогідно, що вам вдасться врятувати 70-90% всіх несмертельно поранених на полі бою.»

- Полковник Рон Белламі

47. ПИТАННЯ?


English to Russian: Phosphates and the Reef Aquarium Article
General field: Science
Detailed field: Chemistry; Chem Sci/Eng
Source text - English
http://reefkeeping.com/issues/2006-09/rhf/index.php
Translation - Russian
http://reefcentral.ru/articles/102/8141/
English to Russian: Series of Article on Aquarium Scaping
General field: Art/Literary
Detailed field: General / Conversation / Greetings / Letters
Source text - English
http://www.reefsmagazine.com/mag.php?do=wp_post&articleId=84
Translation - Russian
http://reefcentral.ru/articles/153/2007/
More
Biology, Chemistry, Legal , Medical
Bachelor's degree - Odessa National Metchnikov's University
Years of experience: 23. Registered at ProZ.com: Aug 2015.
N/A
Russian to English (Odessa National I.I. Mechnikov's University)
English to Russian (Odessa National I.I. Mechnikov's University)

N/A
Microsoft Excel, Microsoft Word
Valeria Kamphaus endorses ProZ.com's Professional Guidelines (v1.1).
Bio
I am a US based translator/interpreter of Ukrainian origin. I graduated from Odessa National I.I. Metchnikov's University in 1997, Department of Foreign Languages with a 5-year degree in English Language and Literature. My diploma research work was dedicated to stylistics of business documentation. I also have another higher education in Veterinary Medicine and Animal Sciences.
Since 1997 up until nowadays I have been performing as both Russian and Ukrainian to English interpreter/translator in various areas: translations of documents (business correspondence, contracts and statutory documents, documents that require further notarization, legal certificates, etc); translations of scientific articles and research works in veterinary science, marine biology and chemistry, aquascaping etc; over-the-phone interpretations and consecutive in-person interpretations; English tutoring for adolescents and adults; volunteer translations for various Ukrainian NGOs (youtube video subtitlings, news translations, etc).
I am reliable, accurate and punctual. You are welcome to contact me should my services be of any interest to you.

This user has earned KudoZ points by helping other translators with PRO-level terms. Click point total(s) to see term translations provided.


Keywords: russian, ukrainian, english, interpreting, translation, proof-reading, marine biology, legal documents, medical, biology, veterinary medicine, cynology, animal sciences, zoology
Profile last updated
Aug 17, 2019