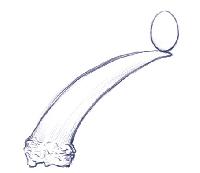 Nagabenang



Jakarta, Jakarta, Indonesia

Local time:

14:18 WIB (GMT+7)




Native in

: Indonesian

PayPal accepted
Freelance translator and/or interpreter
This person has a SecurePRO™ card. Because this person is not a ProZ.com Plus subscriber, to view his or her SecurePRO™ card you must be a ProZ.com Business member or Plus subscriber.

This person is not affiliated with any business or Blue Board record at ProZ.com.
Translation, Editing/proofreading, Website localization, Software localization, Subtitling, MT post-editing, Copywriting
Specializes in:
Accounting
Computers (general)
Photography/Imaging (& Graphic Arts)
Art, Arts & Crafts, Painting
Games / Video Games / Gaming / Casino
Folklore
Poetry & Literature
Finance (general)
More
Money order, Check, Wire transfer, PayPal
Sample translations submitted: 2
English to Indonesian: Paper Menagerie / Binatang-Binatangan Kertas
General field: Art/Literary
Detailed field: Poetry & Literature
Source text - English
One of my earliest memories starts with me sobbing. I refused to be soothed no matter what Mom and Dad tried.

Dad gave up and left the bedroom, but Mom took me into the kitchen and sat me down at the breakfast table.

"Kan, kan," she said, as she pulled a sheet of wrapping paper from on top of the fridge. For years, Mom carefully sliced open the wrappings around Christmas gifts and saved them on top of the fridge in a thick stack.

She set the paper down, plain side facing up, and began to fold it. I stopped crying and watched her, curious.

She turned the paper over and folded it again. She pleated, packed, tucked, rolled, and twisted until the paper disappeared between her cupped hands. Then she lifted the folded-up paper packet to her mouth and blew into it, like a balloon.

"Kan," she said. "Laohu." She put her hands down on the table and let go.

A little paper tiger stood on the table, the size of two fists placed together. The skin of the tiger was the pattern on the wrapping paper, white background with red candy canes and green Christmas trees.

I reached out to Mom's creation. Its tail twitched, and it pounced playfully at my finger. "Rawrr-sa," it growled, the sound somewhere between a cat and rustling newspapers.

I laughed, startled, and stroked its back with an index finger. The paper tiger vibrated under my finger, purring.

"Zhe jiao zhezhi," Mom said. This is called origami.

I didn't know this at the time, but Mom's kind was special. She breathed into them so that they shared her breath, and thus moved with her life. This was her magic.

#

Dad had picked Mom out of a catalog.

One time, when I was in high school, I asked Dad about the details. He was trying to get me to speak to Mom again.

He had signed up for the introduction service back in the spring of 1973. Flipping through the pages steadily, he had spent no more than a few seconds on each page until he saw the picture of Mom.

I've never seen this picture. Dad described it: Mom was sitting in a chair, her side to the camera, wearing a tight green silk cheongsam. Her head was turned to the camera so that her long black hair was draped artfully over her chest and shoulder. She looked out at him with the eyes of a calm child.

"That was the last page of the catalog I saw," he said.

The catalog said she was eighteen, loved to dance, and spoke good English because she was from Hong Kong. None of these facts turned out to be true.

He wrote to her, and the company passed their messages back and forth. Finally, he flew to Hong Kong to meet her.

"The people at the company had been writing her responses. She didn't know any English other than 'hello' and 'goodbye.'"

What kind of woman puts herself into a catalog so that she can be bought? The high school me thought I knew so much about everything. Contempt felt good, like wine.

Instead of storming into the office to demand his money back, he paid a waitress at the hotel restaurant to translate for them.

"She would look at me, her eyes halfway between scared and hopeful, while I spoke. And when the girl began translating what I said, she'd start to smile slowly."

He flew back to Connecticut and began to apply for the papers for her to come to him. I was born a year later, in the Year of the Tiger.

#

At my request, Mom also made a goat, a deer, and a water buffalo out of wrapping paper. They would run around the living room while Laohu chased after them, growling. When he caught them he would press down until the air went out of them and they became just flat, folded-up pieces of paper. I would then have to blow into them to re-inflate them so they could run around some more.

Sometimes, the animals got into trouble. Once, the water buffalo jumped into a dish of soy sauce on the table at dinner. (He wanted to wallow, like a real water buffalo.) I picked him out quickly but the capillary action had already pulled the dark liquid high up into his legs. The sauce-softened legs would not hold him up, and he collapsed onto the table. I dried him out in the sun, but his legs became crooked after that, and he ran around with a limp. Mom eventually wrapped his legs in saran wrap so that he could wallow to his heart's content (just not in soy sauce).

Also, Laohu liked to pounce at sparrows when he and I played in the backyard. But one time, a cornered bird struck back in desperation and tore his ear. He whimpered and winced as I held him and Mom patched his ear together with tape. He avoided birds after that.

And then one day, I saw a TV documentary about sharks and asked Mom for one of my own. She made the shark, but he flapped about on the table unhappily. I filled the sink with water, and put him in. He swam around and around happily. However, after a while he became soggy and translucent, and slowly sank to the bottom, the folds coming undone. I reached in to rescue him, and all I ended up with was a wet piece of paper.

Laohu put his front paws together at the edge of the sink and rested his head on them. Ears drooping, he made a low growl in his throat that made me feel guilty.

Mom made a new shark for me, this time out of tin foil. The shark lived happily in a large goldfish bowl. Laohu and I liked to sit next to the bowl to watch the tin foil shark chasing the goldfish, Laohu sticking his face up against the bowl on the other side so that I saw his eyes, magnified to the size of coffee cups, staring at me from across the bowl.

#

When I was ten, we moved to a new house across town. Two of the women neighbors came by to welcome us. Dad served them drinks and then apologized for having to run off to the utility company to straighten out the prior owner's bills. "Make yourselves at home. My wife doesn't speak much English, so don't think she's being rude for not talking to you."

While I read in the dining room, Mom unpacked in the kitchen. The neighbors conversed in the living room, not trying to be particularly quiet.

"He seems like a normal enough man. Why did he do that?"

"Something about the mixing never seems right. The child looks unfinished. Slanty eyes, white face. A little monster."

"Do you think he can speak English?"

The women hushed. After a while they came into the dining room.

"Hello there! What's your name?"

"Jack," I said.

"That doesn't sound very Chinesey."

Mom came into the dining room then. She smiled at the women. The three of them stood in a triangle around me, smiling and nodding at each other, with nothing to say, until Dad came back.

#

Mark, one of the neighborhood boys, came over with his Star Wars action figures. Obi-Wan Kenobi's lightsaber lit up and he could swing his arms and say, in a tinny voice, "Use the Force!" I didn't think the figure looked much like the real Obi-Wan at all.

Together, we watched him repeat this performance five times on the coffee table. "Can he do anything else?" I asked.

Mark was annoyed by my question. "Look at all the details," he said.

I looked at the details. I wasn't sure what I was supposed to say.

Mark was disappointed by my response. "Show me your toys."

I didn't have any toys except my paper menagerie. I brought Laohu out from my bedroom. By then he was very worn, patched all over with tape and glue, evidence of the years of repairs Mom and I had done on him. He was no longer as nimble and sure-footed as before. I sat him down on the coffee table. I could hear the skittering steps of the other animals behind in the hallway, timidly peeking into the living room.

"Xiao laohu," I said, and stopped. I switched to English. "This is Tiger." Cautiously, Laohu strode up and purred at Mark, sniffing his hands.

Mark examined the Christmas-wrap pattern of Laohu's skin. "That doesn't look like a tiger at all. Your Mom makes toys for you from trash?"

I had never thought of Laohu as trash. But looking at him now, he was really just a piece of wrapping paper.

Mark pushed Obi-Wan's head again. The lightsaber flashed; he moved his arms up and down. "Use the Force!"

Laohu turned and pounced, knocking the plastic figure off the table. It hit the floor and broke, and Obi-Wan's head rolled under the couch. "Rawwww," Laohu laughed. I joined him.

Mark punched me, hard. "This was very expensive! You can't even find it in the stores now. It probably cost more than what your dad paid for your mom!"

I stumbled and fell to the floor. Laohu growled and leapt at Mark's face.

Mark screamed, more out of fear and surprise than pain. Laohu was only made of paper, after all.

Mark grabbed Laohu and his snarl was choked off as Mark crumpled him in his hand and tore him in half. He balled up the two pieces of paper and threw them at me. "Here's your stupid cheap Chinese garbage."

After Mark left, I spent a long time trying, without success, to tape together the pieces, smooth out the paper, and follow the creases to refold Laohu. Slowly, the other animals came into the living room and gathered around us, me and the torn wrapping paper that used to be Laohu.

#

My fight with Mark didn't end there. Mark was popular at school. I never want to think again about the two weeks that followed.

I came home that Friday at the end of the two weeks. "Xuexiao hao ma?" Mom asked. I said nothing and went to the bathroom. I looked into the mirror. I look nothing like her, nothing.

At dinner I asked Dad, "Do I have a chink face?"

Dad put down his chopsticks. Even though I had never told him what happened in school, he seemed to understand. He closed his eyes and rubbed the bridge of his nose. "No, you don't."

Mom looked at Dad, not understanding. She looked back at me. "Sha jiao chink?"

"English," I said. "Speak English."

She tried. "What happen?"

I pushed the chopsticks and the bowl before me away: stir-fried green peppers with five-spice beef. "We should eat American food."

Dad tried to reason. "A lot of families cook Chinese sometimes."

"We are not other families." I looked at him. Other families don't have moms who don't belong.

He looked away. And then he put a hand on Mom's shoulder. "I'll get you a cookbook."

Mom turned to me. "Bu haochi?"

"English," I said, raising my voice. "Speak English."

Mom reached out to touch my forehead, feeling for my temperature. "Fashao la?"

I brushed her hand away. "I'm fine. Speak English!" I was shouting.

"Speak English to him," Dad said to Mom. "You knew this was going to happen some day. What did you expect?"

Mom dropped her hands to her side. She sat, looking from Dad to me, and back to Dad again. She tried to speak, stopped, and tried again, and stopped again.

"You have to," Dad said. "I've been too easy on you. Jack needs to fit in."

Mom looked at him. "If I say 'love,' I feel here." She pointed to her lips. "If I say 'ai,' I feel here." She put her hand over her heart.

Dad shook his head. "You are in America."

Mom hunched down in her seat, looking like the water buffalo when Laohu used to pounce on him and squeeze the air of life out of him.

"And I want some real toys."

#

Dad bought me a full set of Star Wars action figures. I gave the Obi-Wan Kenobi to Mark.

I packed the paper menagerie in a large shoebox and put it under the bed.

The next morning, the animals had escaped and took over their old favorite spots in my room. I caught them all and put them back into the shoebox, taping the lid shut. But the animals made so much noise in the box that I finally shoved it into the corner of the attic as far away from my room as possible.

If Mom spoke to me in Chinese, I refused to answer her. After a while, she tried to use more English. But her accent and broken sentences embarrassed me. I tried to correct her. Eventually, she stopped speaking altogether if I were around.

Mom began to mime things if she needed to let me know something. She tried to hug me the way she saw American mothers did on TV. I thought her movements exaggerated, uncertain, ridiculous, graceless. She saw that I was annoyed, and stopped.

"You shouldn't treat your mother that way," Dad said. But he couldn't look me in the eyes as he said it. Deep in his heart, he must have realized that it was a mistake to have tried to take a Chinese peasant girl and expect her to fit in the suburbs of Connecticut.

Mom learned to cook American style. I played video games and studied French.

Every once in a while, I would see her at the kitchen table studying the plain side of a sheet of wrapping paper. Later a new paper animal would appear on my nightstand and try to cuddle up to me. I caught them, squeezed them until the air went out of them, and then stuffed them away in the box in the attic.

Mom finally stopped making the animals when I was in high school. By then her English was much better, but I was already at that age when I wasn't interested in what she had to say whatever language she used.

Sometimes, when I came home and saw her tiny body busily moving about in the kitchen, singing a song in Chinese to herself, it was hard for me to believe that she gave birth to me. We had nothing in common. She might as well be from the moon. I would hurry on to my room, where I could continue my all-American pursuit of happiness.

#

Dad and I stood, one on each side of Mom, lying on the hospital bed. She was not yet even forty, but she looked much older.

For years she had refused to go to the doctor for the pain inside her that she said was no big deal. By the time an ambulance finally carried her in, the cancer had spread far beyond the limits of surgery.

My mind was not in the room. It was the middle of the on-campus recruiting season, and I was focused on resumes, transcripts, and strategically constructed interview schedules. I schemed about how to lie to the corporate recruiters most effectively so that they'll offer to buy me. I understood intellectually that it was terrible to think about this while your mother lay dying. But that understanding didn't mean I could change how I felt.

She was conscious. Dad held her left hand with both of his own. He leaned down to kiss her forehead. He seemed weak and old in a way that startled me. I realized that I knew almost as little about Dad as I did about Mom.

Mom smiled at him. "I'm fine."

She turned to me, still smiling. "I know you have to go back to school." Her voice was very weak and it was difficult to hear her over the hum of the machines hooked up to her. "Go. Don't worry about me. This is not a big deal. Just do well in school."

I reached out to touch her hand, because I thought that was what I was supposed to do. I was relieved. I was already thinking about the flight back, and the bright California sunshine.

She whispered something to Dad. He nodded and left the room.

"Jack, if — " she was caught up in a fit of coughing, and could not speak for some time. "If I don't make it, don't be too sad and hurt your health. Focus on your life. Just keep that box you have in the attic with you, and every year, at Qingming, just take it out and think about me. I'll be with you always."

Qingming was the Chinese Festival for the Dead. When I was very young, Mom used to write a letter on Qingming to her dead parents back in China, telling them the good news about the past year of her life in America. She would read the letter out loud to me, and if I made a comment about something, she would write it down in the letter too. Then she would fold the letter into a paper crane, and release it, facing west. We would then watch, as the crane flapped its crisp wings on its long journey west, towards the Pacific, towards China, towards the graves of Mom's family.

It had been many years since I last did that with her.

"I don't know anything about the Chinese calendar," I said. "Just rest, Mom. "

"Just keep the box with you and open it once in a while. Just open — " she began to cough again.

"It's okay, Mom." I stroked her arm awkwardly.

"Haizi, mama ai ni — " Her cough took over again. An image from years ago flashed into my memory: Mom saying ai and then putting her hand over her heart.

"Alright, Mom. Stop talking."

Dad came back, and I said that I needed to get to the airport early because I didn't want to miss my flight.

She died when my plane was somewhere over Nevada.

#

Dad aged rapidly after Mom died. The house was too big for him and had to be sold. My girlfriend Susan and I went to help him pack and clean the place.

Susan found the shoebox in the attic. The paper menagerie, hidden in the uninsulated darkness of the attic for so long, had become brittle and the bright wrapping paper patterns had faded.

"I've never seen origami like this," Susan said. "Your Mom was an amazing artist."

The paper animals did not move. Perhaps whatever magic had animated them stopped when Mom died. Or perhaps I had only imagined that these paper constructions were once alive. The memory of children could not be trusted.

#

It was the first weekend in April, two years after Mom's death. Susan was out of town on one of her endless trips as a management consultant and I was home, lazily flipping through the TV channels.

I paused at a documentary about sharks. Suddenly I saw, in my mind, Mom's hands, as they folded and refolded tin foil to make a shark for me, while Laohu and I watched.

A rustle. I looked up and saw that a ball of wrapping paper and torn tape was on the floor next to the bookshelf. I walked over to pick it up for the trash.

The ball of paper shifted, unfurled itself, and I saw that it was Laohu, who I hadn't thought about in a very long time. "Rawrr-sa." Mom must have put him back together after I had given up.

He was smaller than I remembered. Or maybe it was just that back then my fists were smaller.

Susan had put the paper animals around our apartment as decoration. She probably left Laohu in a pretty hidden corner because he looked so shabby.

I sat down on the floor, and reached out a finger. Laohu's tail twitched, and he pounced playfully. I laughed, stroking his back. Laohu purred under my hand.

"How've you been, old buddy?"

Laohu stopped playing. He got up, jumped with feline grace into my lap, and proceeded to unfold himself.

In my lap was a square of creased wrapping paper, the plain side up. It was filled with dense Chinese characters. I had never learned to read Chinese, but I knew the characters for son, and they were at the top, where you'd expect them in a letter addressed to you, written in Mom's awkward, childish handwriting.

I went to the computer to check the Internet. Today was Qingming.

#

I took the letter with me downtown, where I knew the Chinese tour buses stopped. I stopped every tourist, asking, "Nin hui du zhongwen ma?" Can you read Chinese? I hadn't spoken Chinese in so long that I wasn't sure if they understood.

A young woman agreed to help. We sat down on a bench together, and she read the letter to me aloud. The language that I had tried to forget for years came back, and I felt the words sinking into me, through my skin, through my bones, until they squeezed tight around my heart.

#

Son,

We haven't talked in a long time. You are so angry when I try to touch you that I'm afraid. And I think maybe this pain I feel all the time now is something serious.

So I decided to write to you. I'm going to write in the paper animals I made for you that you used to like so much.

The animals will stop moving when I stop breathing. But if I write to you with all my heart, I'll leave a little of myself behind on this paper, in these words. Then, if you think of me on Qingming, when the spirits of the departed are allowed to visit their families, you'll make the parts of myself I leave behind come alive too. The creatures I made for you will again leap and run and pounce, and maybe you'll get to see these words then.

Because I have to write with all my heart, I need to write to you in Chinese.

All this time I still haven't told you the story of my life. When you were little, I always thought I'd tell you the story when you were older, so you could understand. But somehow that chance never came up.

I was born in 1957, in Sigulu Village, Hebei Province. Your grandparents were both from very poor peasant families with few relatives. Only a few years after I was born, the Great Famines struck China, during which thirty million people died. The first memory I have was waking up to see my mother eating dirt so that she could fill her belly and leave the last bit of flour for me.

Things got better after that. Sigulu is famous for its zhezhi papercraft, and my mother taught me how to make paper animals and give them life. This was practical magic in the life of the village. We made paper birds to chase grasshoppers away from the fields, and paper tigers to keep away the mice. For Chinese New Year my friends and I made red paper dragons. I'll never forget the sight of all those little dragons zooming across the sky overhead, holding up strings of exploding firecrackers to scare away all the bad memories of the past year. You would have loved it.

Then came the Cultural Revolution in 1966. Neighbor turned on neighbor, and brother against brother. Someone remembered that my mother's brother, my uncle, had left for Hong Kong back in 1946, and became a merchant there. Having a relative in Hong Kong meant we were spies and enemies of the people, and we had to be struggled against in every way. Your poor grandmother — she couldn't take the abuse and threw herself down a well. Then some boys with hunting muskets dragged your grandfather away one day into the woods, and he never came back.

There I was, a ten-year-old orphan. The only relative I had in the world was my uncle in Hong Kong. I snuck away one night and climbed onto a freight train going south.

Down in Guangdong Province a few days later, some men caught me stealing food from a field. When they heard that I was trying to get to Hong Kong, they laughed. "It's your lucky day. Our trade is to bring girls to Hong Kong."

They hid me in the bottom of a truck along with other girls, and smuggled us across the border.

We were taken to a basement and told to stand up and look healthy and intelligent for the buyers. Families paid the warehouse a fee and came by to look us over and select one of us to "adopt."

The Chin family picked me to take care of their two boys. I got up every morning at four to prepare breakfast. I fed and bathed the boys. I shopped for food. I did the laundry and swept the floors. I followed the boys around and did their bidding. At night I was locked into a cupboard in the kitchen to sleep. If I was slow or did anything wrong I was beaten. If the boys did anything wrong I was beaten. If I was caught trying to learn English I was beaten.

"Why do you want to learn English?" Mr. Chin asked. "You want to go to the police? We'll tell the police that you are a mainlander illegally in Hong Kong. They'd love to have you in their prison."

Six years I lived like this. One day, an old woman who sold fish to me in the morning market pulled me aside.

"I know girls like you. How old are you now, sixteen? One day, the man who owns you will get drunk, and he'll look at you and pull you to him and you can't stop him. The wife will find out, and then you will think you really have gone to hell. You have to get out of this life. I know someone who can help."

She told me about American men who wanted Asian wives. If I can cook, clean, and take care of my American husband, he'll give me a good life. It was the only hope I had. And that was how I got into the catalog with all those lies and met your father. It is not a very romantic story, but it is my story.

In the suburbs of Connecticut, I was lonely. Your father was kind and gentle with me, and I was very grateful to him. But no one understood me, and I understood nothing.

But then you were born! I was so happy when I looked into your face and saw shades of my mother, my father, and myself. I had lost my entire family, all of Sigulu, everything I ever knew and loved. But there you were, and your face was proof that they were real. I hadn't made them up.

Now I had someone to talk to. I would teach you my language, and we could together remake a small piece of everything that I loved and lost. When you said your first words to me, in Chinese that had the same accent as my mother and me, I cried for hours. When I made the first zhezhi animals for you, and you laughed, I felt there were no worries in the world.

You grew up a little, and now you could even help your father and I talk to each other. I was really at home now. I finally found a good life. I wished my parents could be here, so that I could cook for them, and give them a good life too. But my parents were no longer around. You know what the Chinese think is the saddest feeling in the world? It's for a child to finally grow the desire to take care of his parents, only to realize that they were long gone.

Son, I know that you do not like your Chinese eyes, which are my eyes. I know that you do not like your Chinese hair, which is my hair. But can you understand how much joy your very existence brought to me? And can you understand how it felt when you stopped talking to me and won't let me talk to you in Chinese? I felt I was losing everything all over again.

Why won't you talk to me, son? The pain makes it hard to write.

#

The young woman handed the paper back to me. I could not bear to look into her face.

Without looking up, I asked for her help in tracing out the character for ai on the paper below Mom's letter. I wrote the character again and again on the paper, intertwining my pen strokes with her words.

The young woman reached out and put a hand on my shoulder. Then she got up and left, leaving me alone with my mother.

Following the creases, I refolded the paper back into Laohu. I cradled him in the crook of my arm, and as he purred, we began the walk home.
Translation - Indonesian
Salah satu kejadian yang pertama kali tersimpan dalam ingatanku adalah aku sedang menangis. Aku tidak mau didiamkan oleh Ayah dan Ibu, bagaimana pun mereka mencoba.

Ayah menyerah dan keluar meninggalkan kamar, namun Ibu membawaku ke dapur dan mendudukkanku di meja makan.

"Kan, kan," katanya, sambil menarik selembar kertas kado dari atas kulkas. Selama bertahun-tahun, Ibu dengan telaten menggunting bungkusan-bungkusan kado Natal dan menyimpan semuanya di atas kulkas.

Ia menaruh kertas itu di meja, bagian belakang menghadap atas, dan mulai melipatnya. Aku berhenti menangis dan memperhatikannya karena penasaran.

Ia membalik kertas itu dan melipatnya lagi. Ia melipat tingkat, meratakan, menyelip, menggulung, dan memuntir sampai kertas itu hilang dalam tangkupan tangannya. Lalu ia menaruh kertas yang terlipat itu ke depan mulutnya dan meniupnya, seperti meniup balon.

"Kan," katanya. "Laohu." Ia menaruh tangannya ke atas meja dan membuka tangkupannya.

Seekor harimau kertas kecil berdiri di atas meja, seukuran dua kepalan tangan berdempet. Kulit si harimau bermotif sama dengan kertas kado, latar putih dengan hiasan permen tongkat dan pohon Natal.

Aku meraih hasil karya Ibu. Ekornya bergerak, dan harimau itu melompat ke jariku. "Graaa-uss," geramnya. Suaranya campuran antara dengkuran kucing dan gemerisik kertas koran.

Aku tertawa sekaligus terkejut, lalu mengelus punggungnya dengan telunjukku. Harimau kertas itu bergetar di bawah jariku, mendengkur.

"Zhe jiao zhezhi," kata Ibu. Ini namanya origami.

Saat itu aku belum tahu, origami buatan Ibu tidak biasa. Ia bisa meniupkan nafas dan membagi kehidupannya pada ciptaannya, sehingga mereka dapat bergerak. Ini adalah bakat istimewanya.

~

Ayah dulu memilih Ibu dari dalam katalog.

Suatu ketika, saat aku SMA, aku bertanya pada Ayah tentang perinciannya. Ia mencoba membujukku agar aku bicara kembali pada Ibu.

Ia mendaftar untuk sesi perkenalan di musim semi tahun 1973. Sambil membalik halaman perlahan, ia hanya memandang selama beberapa detik di tiap halaman, sampai ia melihat foto Ibu.

Aku tidak pernah melihat foto tersebut. Ayah menggambarkannya: Ibu duduk menyamping di atas kursi, memakai cheongsam sutra ketat warna hijau. Kepalanya memandang pada kamera sehingga rambutnya yang panjang dan hitam tergerai rapi di atas dada dan bahunya. Ia menatap dengan pandangan mata seorang anak yang tenang.

"Itu adalah halaman terakhir yang Ayah lihat dari katalog tersebut," katanya.

Katalog itu menulis ia berumur delapan belas tahun, senang menari, dan mampu berbahasa Inggris sebab ia berasal dari Hong Kong. Semua yang tertulis di sana tidak satu pun benar.

Ayah menulis padanya, dan perusahaan tersebut meneruskan pesan antara mereka berdua. Akhirnya ia terbang ke Hong Kong untuk menemuinya.

"Yang menulis balasannya adalah orang dalam perusahaan. Ia tidak tahu Bahasa Inggris selain 'hello' dan 'goodbye.'"

Wanita macam apa yang menaruh dirinya di dalam katalog agar dapat dibeli orang? Saat SMA aku mengira aku tahu banyak tentang segalanya. Dapat melempar hinaan rasanya enak, seperti minum anggur.

Bukannya mendatangi kantor untuk meminta uangnya kembali, Ayah membayar seorang pramusaji di restoran hotel untuk membantu mereka berkomunikasi.

"Saat Ayah bicara, Ia menatap Ayah dengan mata setengah takut, setengah penuh harap. Ketika si pramusaji mulai menerjemahkan apa yang Ayah katakan, ia perlahan mulai tersenyum."

Ayah kembali ke Connecticut dan segera menyiapkan surat-surat resmi agar Ibu dapat menyusulnya. Aku lahir satu tahun kemudian, pada tahun harimau.

~

Atas permintaanku, Ibu juga membuat kambing, rusa, dan kerbau dari kertas kado. Mereka semua akan berkeliaran di ruang tamu sambil dikejar Laohu yang menggeram. Begitu ia berhasil menangkap mereka, binatang-binatang itu akan kempis dan kembali jadi kertas lipat biasa. Kemudian aku harus meniup mereka agar mereka bisa berlari lagi.

Terkadang, mereka kena masalah. Sekali, si kerbau masuk ke dalam genangan kecap asin saat makan malam. (Dia ingin berendam, seperti kerbau asli.) Aku langsung mengangkatnya tapi kecapnya keburu meresap jauh. Kakinya yang berkecap tidak mampu menahan bebannya lagi, dan ia jatuh tersungkur di atas meja. Aku mengeringkannya di bawah matahari, tapi kakinya menjadi bengkok, dan sejak itu si kerbau larinya terpincang-pincang. Ibu akhirnya membungkus kakinya dengan plastik, sehingga ia bisa berendam sesuka hatinya (namun bukan lagi di dalam kecap asin).

Lalu, Laohu suka menerkam burung gereja ketika ia dan aku bermain di halaman belakang. Namun suatu kali, seekor burung yang terpojok menyerang balik dan menyobek telinganya. Ia merengek dan mengerenyet saat ak memeganginya selagi Ibu memperbaiki telinganya dengan selotip. Sejak itu ia tidak pernah lagi mendekati burung.

Lalu pada suatu hari, aku melihat acara dokumenter di televisi tentang ikan hiu dan aku meminta ibu membuatkan satu untukku. Ia membuatnya, namun hiu itu hanya mengelepak tidak senang di atas meja. Aku mengisi wastafel dengan air dan menaruhnya ke dalam. Ia berenang dengan senang hati. Namun, tak lama kemudian ia menjadi keriput dan tembus pandang, dan perlahan tenggelam ke dasar dengan lipatan-lipatan yang terlepas. Aku mencoba menolongnya, namun yang aku dapatkan hanya selembar kertas basah.

Laohu menaruh kedua kaki depannya di tepi wastafel dan menempelkan kepalanya. Telinganya turun, dan ia menggeram rendah. Aku merasa bersalah saat mendengarnya.

Ibu membuatkan hiu baru untukku, kali ini dari kertas aluminium. Hiu itu tinggal dengan senang di akuarium ikan mas berbentuk mangkuk. Laohu dan aku senang duduk di samping akuarium tersebut, menonton hiu aluminium mengejar-ngejar ikan mas. Laohu akan menempelkan kepalanya di permukaan akuarium sehingga aku bisa melihat matanya, membesar hingga seukuran cangkir kopi, menatapku dari sisi lain akuarium.

~

Ketika aku berumur sepuluh tahun, kami pindah ke rumah baru di bagian lain kota. Dua wanita tetangga datang untuk menyambut kami. Ayah menyajikan mereka teh dan kemudian meminta maaf karena ia harus ke kantor pelayanan listrik untuk mengurus tagihan pemilik sebelumnya. "Silahkan bersantai. Istri saya tidak begitu mengerti Bahasa Inggris, jadi tolong jangan salah paham kalau ia tidak mengobrol dengan Anda sekalian."

Saat itu aku membaca di ruang makan, sementara Ibu mengeluarkan isi kotak pindahan di dapur. Para tetangga mengobrol di ruang tamu, tanpa memelankan suara mereka.

"Padahal dia sepertinya lelaki yang lumayan normal. Kenapa dia melakukan ini?"

"Blasteran itu penampilannya aneh. Seperti anak yang setengah selesai. Mata sipit, kulit putih. Monster kecil."

"Apa menurutmu dia bisa Bahasa Inggris?"

Temannya mendiamkan. Tak lama kemudian mereka masuk ke ruang makan.

"Halo! Siapa namamu?"

"Jack," kataku.

"Tidak kedengaran seperti nama orang China."

Lalu ibu masuk ke ruang makan. Ia tersenyum pada wanita-wanita tersebut. Mereka bertiga berdiri berhadapan, saling tersenyum dan mengangguk satu sama lain, tanpa mengatakan apa-apa, sampai akhirnya ayah kembali.

~

Mark, salah satu anak tetangga, datang bermain dengan model mainan Star Wars-nya. Lightsaber Obi-Wan Kenobi-nya dapat menyala dan ia dapat mengayunkan tangan dan berseru dengan suara kecil, "Use the Force!" Menurutku model itu tidak mirip Obi-Wan sungguhan sama sekali.

Bersama, kami menonton ia mengulangi aksi tersebut sebanyak lima kali di meja kopi. "Dia hanya bisa itu saja?" tanyaku.

Mark sebal oleh pertanyaanku. "Perhatikan detailnya," katanya.

Aku memperhatikan detailnya. Aku tidak yakin harus mengatakan apa.

Mark kecewa oleh tanggapanku. "Tunjukkan mainanmu."

Aku tidak punya mainan selain binatang-binatangan kertasku. Aku membawa Laohu dari kamar tidurku. Saat itu dia sudah lumayan lusuh, tubuhnya penuh tambalan dari isolasi dan lem, hasil perbaikan berulang kali dari Ibu dan aku. Dia sudah tidak setegap dan selincah dulu lagi jalannya. Aku menaruhnya di meja kopi. Aku dapat mendengar gemerisik langkah binatang-binatang lain dari arah lorong, mengintip penasaran ke ruang tamu.

"Xiao Laohu," kataku, dan berhenti. Aku berganti ke Bahasa Inggris. "Ini Harimau." Dengan hati-hati, Laohu berjalan dan mendengkur pada Mark, mengendus-endus tangannya.

Mark memperhatikan motif bingkisan kado Natal pada tubuh Laohu. "Ini sama sekali tidak mirip harimau. Ibumu membuatkan mainan dari sampah?"

Aku tidak pernah memandang Laohu sebagai sampah. Tapi melihatnya sekarang, dia ini memang hanya kertas yang dilipat.

Mark menekan kepala Obi-Wan lagi. Lightsaber-nya menyala, tangannya naik turun. "Use the Force!"

Laohu berbalik dan menerjang, menjatuhkan model plastik itu dari atas meja. Model itu patah begitu mencapai tanah, kepalanya menggelinding ke bawah sofa. "Graaauuu," tawa Laohu. Aku turut tertawa.

Mark meninjuku, kuat-kuat. "Ini sangat mahal! Sekarang tidak dijual lagi di toko! Mungkin harganya lebih mahal daripada ibumu!"

Aku tersandung dan jatuh ke lantai. Laohu menggeram dan menerjang wajah Mark.

Mark berteriak, lebih karena terkejut dan ketakutan daripada kesakitan. Bagaimana pun, Laohu hanya terbuat dari kertas.

Mark meraih Laohu dan geramannya terhenti saat Mark meremasnya dan merobeknya jadi dua. Dia menggumpalkan kedua sobekan tersebut dan melemparnya padaku. "Ini mainan Cina murahmu."

Setelah Mark pergi, aku menghabiskan waktu lama untuk sia-sia mencoba mengisolasi, merapikan kertasnya, dan mengikuti bekas lipatan untuk membuat Laohu kembali. Perlahan, hewan-hewan lain datang ke ruang tamu dan berkumpul di sekeliling kami, aku dan kertas kado sobek yang tadinya adalah Laohu.

~

Perkelahianku dengan Mark tidak selesai di sana. Mark populer di sekolah. Aku tidak pernah ingin mengingat lagi dua minggu setelah itu.

Aku pulang di hari Jumat pada akhir dua minggu tersebut. "Xuexiao hao ma?" tanya Ibu. Aku tidak mengatakan apa-apa dan masuk ke kamar mandi. Aku memandang cermin. Aku tidak mirip sepertinya. Sama sekali tidak.

Saat makan malam aku bertanya pada ayah, "Apa aku punya muka Cina?"

Ayah menaruh sumpitnya. Walau aku tidak pernah bercerita tentang apa yang terjadi di sekolah, nampaknya ia mengerti. Ia menutup mata dan mengurut puncak hidungnya. "Tidak, Nak."

Ibu menatap Ayah, tidak mengerti. Lalu ia menatap balik padaku. "Sha Jiao Cina?"

"Inggris," kataku. "Pakai Bahasa Inggris."

Ia mencoba. "Apa terjadi?"

Aku mendorong sumpit dan mangkukku menjauh: paprika tumis dengan daging lima bumbu. "Kita harus makan makanan orang Amerika."

Ayah mencoba membujuk. "Keluarga lain kadang masak masakan China."

"Kita bukan keluarga lain." Aku menatap Ayah. Keluarga lain tidak punya Ibu yang tidak diterima di mana pun.

Ayah menatap ke arah lain. Lalu ia menaruh tangan ke pundak Ibu. "Aku akan membelikanmu resep masakan."

Ibu berpaling padaku. "Bu haochi?"

"Inggris," kataku, menaikkan suara. "Pakai Bahasa Inggris."

Ibu mencoba meraih dahiku, memeriksa panas atau tidak. "Fashaola?"

Aku menepis tangannya. "Aku sehat. Kalau bicara pakai Bahasa Inggris!" Aku mengatakan itu sambil berteriak.

"Bicaralah padanya dalam Bahasa Inggris," kata Ayah pada Ibu. "Kamu tahu suatu hari ini akan terjadi. Tidak bisa dihindari."

Ibu menjatuhkan tangan ke samping tubuh. Ia duduk, menatap Ayah lalu aku, lalu pada Ayah lagi. Ia mencoba bicara, berhenti, lalu mencoba lagi, lalu berhenti lagi.

"Kamu harus," kata Ayah, "Aku terlalu memanjakanmu. Jack harus diterima oleh lingkungannya."

Ibu menatapnya. "Kalau aku sebut 'cinta', aku merasa di sini." Ia menunjuk bibirnya. "Kalau aku sebut 'ai', aku merasa di sini." Ia menaruh tangan pada tengah dadanya.

Ayah menggeleng. "Kamu ada di Amerika."

Ibu membungkuk di atas kursinya, mirip si kerbau kertas yang kehabisan udara saat Laohu menyergapnya.

"Lalu aku minta mainan sungguhan."

~

Ayah membelikan satu set model Star Wars. Aku memberi Obi-Wan Kenobi pada Mark.

Aku memasukkan semua binatang-binatangan kertas ke dalam kotak sepatu besar dan menaruh mereka ke bawah kasurku.

Pada pagi berikutnya, binatang-binatang itu sudah melarikan diri dan berada di tempat favorit mereka di kamarku. Aku menangkap mereka semua dan menaruh mereka kembali ke dalam kotak sepatu, dan melakbani tutupnya. Namun binatang-binatang itu membuat suara berisik sehingga aku memindahkannya ke sudut loteng, sejauh mungkin dari kamarku.

Kalau ibu bicara padaku dalam Bahasa China, aku menolak membalasnya. Tak lama, ia mulai menggunakan lebih banyak Bahasa Inggris. Namun aksen dan pola kalimatnya yang berantakan membuatku malu. Aku mencoba membenarkannya. Akhirnya, ia tidak pernah bicara lagi kalau aku ada di dekatnya.

Ibu mulai menggunakan bahasa tubuh kalau ia ingin aku tahu sesuatu. Ia mencoba memelukku seperti yang dilakukan ibu-ibu Amerika di televisi. Menurutku gerakannya berlebihan, meragukan, konyol, tak anggun. Ia sadar aku malah jadi kesal, dan menghentikannya.

"Kamu tidak boleh memperlakukan ibumu seperti itu," kata Ayah. Tapi ia tidak sanggup menatapku sambil mengatakan itu. Jauh dalam hatinya, ia pasti menyadari adalah sebuah kesalahan untuk menikahi gadis desa dari China dan membawanya tinggal di pinggiran Connecticut.

Ibu mencoba untuk memasak masakan Amerika. Aku main video game dan belajar Bahasa Prancis.

Terkadang, aku melihatnya di meja dapur, memandangi sisi polos dari kertas pembungkus. Tak lama hewan kertas baru akan muncul di atas lampu kamar tidurku dan mencoba mendekatiku. Aku menangkap mereka, meremas habis udara dalam tubuh mereka, dan memasukkan mereka ke dalam kotak di loteng.

Ibu akhirnya berhenti membuat binatang-binatangan kertas saat aku masuk SMA. Bahasa Inggrisnya sudah meningkat pesat, namun aku sudah sampai pada usia di mana aku tidak lagi tertarik pada apa yang ia katakan.

Terkadang, ketika aku pulang dan melihat tubuhnya yang kecil bergerak sibuk di dapur, menyanyikan lagu dalam bahasa China, aku sulit percaya dia adalah ibu kandung yang melahirkanku. Tidak ada yang sama dari kami. Tidak ada beda kalau ia adalah makhluk planet lain. Aku akan langsung masuk kamar, mengejar cita-cita kebahagiaan Amerika-ku sendiri.

~

Ayah dan aku berdiri bersisian, di samping Ibu di ranjang rumah sakit. Ia belum empat puluh tahun, tapi ia tampak jauh lebih tua.

Selama bertahun-tahun ia menolak ke dokter untuk memeriksa nyeri yang katanya bukan apa-apa. Saat ambulans akhirnya membawanya, kanker sudah menyebar di luar batas kemampuan operasi.

Pikiranku tidak di dalam kamar tersebut. Aku sedang mengikuti program kerja lulusan baru, dan aku berkonsentrasi pada susunan resume, transkrip nilai, dan jadwal wawancara yang sudah tersusun strategis. Aku sudah siap berbohong agar yang mewawancarai menawar untuk membeliku. Secara sadar aku yakin itu bukan hal yang pantas untuk dipikirkan ketika ibumu tengah terbaring sekarat. Namun tahu itu tidak lantas membuat aku dapat mengubah perasaanku.

Ibu tersadar. Ayah menggenggam tangan kiri ibu dengan kedua tangannya sendiri. Ia menunduk untuk mengecup dahinya. Secara mengejutkan ia tampak lemah dan tua. Aku tersadar, sama halnya dengan Ibu, aku hampir tidak tahu apa-apa tentang Ayah.

Ibu tersenyum pada Ayah. "Aku tidak apa-apa."

Ia berpaling padaku, masih tersenyum. "Ibu tahu kamu harus kembali ke sekolah." Suaranya terdengar sangat lemah, tenggelam oleh dengungan mesin yang terpasang pada tubuhnya. "Pergilah. Jangan kuatirkan Ibu. Ibu tidak apa. Kamu harus sukses di sekolah."

Aku meraih tangannya, karena kupikir aku sebaiknya melakukan itu. Aku lega. Aku sudah memikirkan penerbangan pulang, dan matahari California yang cerah.

Ia berbisik pada ayah. Ia mengangguk dan keluar ruangan.

"Jack, kalau—" ia terhenti oleh batuk mendadak, dan tidak mampu bicara untuk sementara waktu. "Kalau ibu tidak bertahan, jangan terlalu sedih dan sampai sakit. Urus hidupmu dengan baik. Simpanlah kotak yang ada di loteng bersamamu dan setiap tahun, pada Qingming, keluarkan isinya dan ingatlah, Ibu akan selalu bersamamu."

Qingming adalah Hari Perayaan Leluhur di China. Ketika aku masih sangat kecil, Ibu biasa menulis surat pada Qingming untuk orang tuanya yang sudah meninggal di China, mengabarkan berita-berita baik tentang hidup barunya di Amerika. Ia akan membacakan suratnya keras-keras padaku, dan kalau aku mengomentari sesuatu, ia akan menulisnya di surat juga. Lalu ia akan melipat kertasnya menjadi burung bangau, dan melepasnya, menghadap barat. Lalu kami akan menonton si burung bangau kertas mengepakkan sayapnya yang kering dalam perjalanan panjangnya ke barat, menuju Pasifik, menuju China, menuju kuburan keluarga Ibu.

Sudah berlalu terlalu lama sejak aku terakhir melakukan itu bersama Ibu.

"Aku tidak bisa membaca tanggalan China, Bu," kataku. "Ibu istirahat saja."

"Simpan kotak itu bersamamu dan baca isinya sesekali. Buka—" lalu Ibu mulai batuk kembali.

"Tenang, Bu," aku mengelus tangannya dengan kaku.

"Haizi, mama ai ni—" Ia batuk-batuk kembali. Kenangan bertahun lalu kembali padaku: Ibu mengatakan ai dan menaruh tangannya ke tengah dada.

"Iya, Bu. Berhentilah bicara."

Ayah kembali, dan mengatakan aku harus ke bandara lebih cepat kalau aku tidak mau ketinggalan pesawatku.

Ibu meninggal ketika pesawatku melayang di atas Nevada.

~

Ayah cepat menjadi tua setelah Ibu meninggal. Rumah itu terlalu besar untuknya dan akhirnya harus dijual. Pacarku Susan dan aku datang untuk membantunya berberes dan membersihkan rumah itu.

Susan menemukan kotak sepatu di loteng. Binatang-binatangan kertas itu telah terkurung kegelapan tanpa celah terlalu lama di loteng, sehingga mereka menjadi rapuh dan warna pembungkus yang terangnya sudah memudar.

"Aku tidak pernah melihat origami seperti ini," kata Susan. "Bakat ibumu luar biasa."

Binatang-binatang kertas itu tidak bergerak. Mungkin sihir apapun yang menggerakkan mereka sudah berhenti ketika Ibu meninggal. Atau mungkin aku hanya membayangkan hewan-hewan kertas itu dulu hidup. Ingatan anak kecil tidak dapat dipercaya.

~

Saat itu minggu pertama bulan April, dua tahun setelah kematian Ibu. Susan sedang tugas keluar kota untuk konsultasi manajemen dan aku sedang di rumah, mengganti-ganti siaran televisi dengan malas.

Aku berhenti pada dokumenter tentang hiu. Mendadak dalam pikiranku tampak tangan Ibu, yang melipat selembar kertas aluminium untuk membuatkan aku hiu, sementara aku dan Laohu menonton.

Suara keresek. Aku berpaling dan melihat gumpalan kertas pembungkus berisolasi ada di lantai di samping lemari buku. Aku mendekatinya untuk membuangnya ke tempat sampah.

Bola kertas itu bergerak, lalu mengembangkan diri, dan aku melihat Laohu, yang sudah lama sekali hilang dari pikiranku. "Graaa-uss." Ibu pasti memperbaikinya setelah dulu aku menyerah.

Dia lebih kecil daripada ingatanku. Atau mungkin karena tanganku dulu tidak sebesar sekarang.

Susan menaruh binatang-binatang kertas itu di sekeliling apartemen untuk dekorasi. Ia mungkin menaruh Laohu di tempat yang tersembunyi karena ia tampak lusuh.

Aku duduk di lantai, dan memanjangkan telunjuk. Ekor Laohu bergerak, dan ia melompat mendekatiku dengan senang. Aku tertawa, mengelus punggungnya. Laohu mendengkur di bawah tanganku.

"Apa kabar, kawan lama?"

Laohu berhenti bermain. Ia berdiri, melompat dengan keanggunan seekor kucing pada pangkuanku, dan membuka lipatan dirinya sendiri.

Di pangkuanku kini tampak selembar kertas pembungkus berbentuk kotak dan sudah kisut, bagian belakang menghadap atas. Isinya penuh dengan aksara China. Aku tidak pernah belajar aksara China, namun aku tahu huruf untuk 'anak lelaki', dan mereka ada di paling atas, tempat di mana biasa tertulis nama untuk yang dituju, dalam tulisan Ibu yang kaku dan kekanak-kanakan.

Aku membuka komputer untuk memeriksa lewat internet. Hari ini adalah Qingming.

~

Aku membawa surat itu ke tengah kota, tempat di mana biasa bis tur dari China berhenti. Aku mencegat setiap turis, bertanya, "Nin hui du zhongwen ma?" Apa kamu bisa membaca tulisan China? Aku sudah lama tidak berbicara Bahasa China sehingga aku tidak yakin mereka mengerti.

Seorang wanita muda setuju untuk membantu. Kami duduk bersama di sebuah kursi taman, dan dia membacakan isi surat itu keras-keras. Bahasa yang sudah bertahun-tahun aku coba lupakan kembali, dan aku merasakan kata-kata itu tenggelam menembus kulitku, tulangku, hingga meremas jantungku kuat-kuat.

~

Nak,

Kita sudah lama tidak mengobrol. Kamu begitu marah ketika Ibu menyentuhmu sehingga Ibu jadi takut. Dan Ibu merasa rasa sakit yang selama ini Ibu rasakan mungkin penyebabnya serius.

Jadi Ibu memutuskan untuk menulis ini untukmu. Ibu akan menulisnya di dalam binatang-binatang kertas yang dulu Ibu buat untukmu. Yang dulu sangat kamu sukai.

Binatang-binatang itu akan berhenti bergerak kalau Ibu sudah tidak lagi bernafas. Namun bila Ibu menulis padamu dengan sepenuh hati, Ibu akan meninggalkan sebagian kecil diri Ibu pada kertas tersebut, dalam kata-kata tersebut. Maka, bila kamu teringat pada Ibu saat Qingming, ketika ruh orang-orang meninggal diizinkan turun mengunjungi keluarga mereka, kamu akan membuat sebagian diri yang Ibu tinggalkan menjadi hidup kembali. Makhluk-makhluk yang Ibu buat untukmu akan melompat dan berlari dan menerkam, dan mungkin saat itu kamu akan menemukan surat ini.

Karena Ibu harus menulis dengan sepenuh hati, maka Ibu akan menulis ini dalam aksara China.

Selama ini Ibu belum pernah menceritakan kisah hidup Ibu. Sewaktu kamu kecil, Ibu selalu berpikir untuk menceritakannya padamu suatu saat nanti, agar kamu mengerti. Namun kesempatan itu tidak pernah datang.

Ibu lahir pada tahun 1957, di Desa Sigulu, Provinsi Habei. Kakek-nenekmu berasal dari keluarga biasa yang sangat miskin dengan sedikit sanak saudara. Beberapa tahun setelah Ibu lahir, Wabah Kelaparan menyerang China, menyebabkan tiga puluh juta orang meninggal. Ingatan pertama Ibu adalah bangun dan melihat ibu—nenekmu menelan tanah agar perutnya penuh dan bisa menyisakan tepung untuk Ibu makan.

Segalanya menjadi lebih baik setelah itu. Sigulu terkenal atas kerajinan kertas lipat zhezhi, dan nenekmu mengajari Ibu cara membuat binatang-binatangan kertas dan meniupkan kehidupan ke dalam mereka. Ini adalah hal yang umum ada di desa ini. Kami membuat burung kertas untuk mengusir belalang dari sawah, dan harimau kertas untuk mengusir tikus. Untuk Tahun Baru China teman-teman dan Ibu membuat naga merah kertas. Ibu tidak akan pernah lupa saat naga-naga kecil itu terbang ke langit, membawa petasan-petasan menyala yang terikat pada tali untuk mengusir kenangan buruk di tahun lalu. Kamu akan senang melihatnya.

Lalu terjadi Revolusi Budaya di tahun 1966. Tetangga mengincar tetangga, dan saudara mengincar saudara. Seseorang ingat bahwa saudara nenek, pamanku, dulu pergi ke Hong Kong pada 1946, dan menjadi pedagang di sana. Punya keluarga di Hong Kong berarti kami adalah mata-mata dan musuh rakyat, dan kami harus disulitkan dalam hal apa pun. Nenekmu yang malang—ia tidak tahan pada penyiksaan itu dan melempar dirinya ke dalam sumur. Lalu datang beberapa anak lelaki yang membawa senapan berburu dan menyeret kakekmu ke dalam hutan. Ia tidak pernah kembali.

Dan tinggallah Ibu sendiri, yatim piatu berumur sepuluh tahun. Satu-satunya keluarga yang Ibu miliki adalah paman yang berada di Hong Kong. Pada suatu malam Ibu menyelinap pergi dan memanjat gerbong kereta barang yang menuju selatan.

Di Provinsi Guangdong beberapa hari kemudian, beberapa orang menangkap Ibu mencuri makanan dari ladang. Ketika mereka mendengar Ibu ingin pergi ke Hong Kong, mereka tertawa. "Ini hari keberuntunganmu. Pekerjaan kami adalah membawa perempuan ke Hong Kong."

Mereka menyembunyikan Ibu di bagian bawah truk bersama anak-anak perempuan lain, dan menyelundupkan kami menyebrangi perbatasan.

Kami di bawa ke ruang bawah tanah dan disuruh untuk berdiri tegap dan tampak sehat dan cerdas untuk para pembeli. Keluarga-keluarga membayar gudang itu sejumlah uang lalu datang untuk memeriksa dan memilih satu dari kami untuk di-"adopsi".

Keluarga Chin memilih Ibu untuk menjaga kedua putra mereka. Ibu bangun setiap pagi pada jam empat untuk menyiapkan sarapan. Ibu menyuapi dan memandikan mereka. Ibu pergi belanja untuk makanan mereka. Ibu mencuci baju dan aku mengepel lantai. Ibu mengikuti kedua anak lelaki itu ke mana pun dan menuruti perintah mereka. Di malam hari Ibu dikunci di dalam lemari untuk tidur. Kalau Ibu lambat atau melakukan sesuatu yang salah Ibu akan dipukul. Kalau anak lelaki itu yang berbuat salah Ibu yang kena pukul. Kalau Ibu ketahuan belajar Bahasa Inggris, Ibu juga kena pukul.

"Kenapa kau belajar Bahasa Inggris?" tanya Pak Chin. "Kau mau ke polisi? Kami tinggal beritahu polisi kau ini penyelundup dari pulau utama. Mereka akan dengan senang hati menaruhmu di penjara."

Enam tahun Ibu hidup seperti itu. Suatu hari, wanita tua yang menjual ikan pada Ibu menarik tangan Ibu untuk mendekatinya.

"Aku tahu gadis-gadis sepertimu. Berapa umurmu sekarang? Enam belas? Suatu hari, lelaki yang membelimu akan mabuk, lalu akan memandangimu dan menarikmu dan kamu tidak akan bisa menghentikannya. Istrinya akan tahu, dan saat itu kamu akan berpikir kamu sudah berada di neraka. Kamu harus keluar dari kehidupan ini. Aku tahu seseorang yang bisa membantu."

Ia memberitahu Ibu tentang lelaki Amerika yang mencari istri dari Asia. Kalau Ibu bisa memasak, membersihkan, dan mengurus suami Amerika Ibu, ia akan memberi Ibu hidup nyaman. Itu adalah satu-satunya harapan yang Ibu miliki. Dan itulah bagaimana Ibu masuk ke dalam katalog penuh kebohongan itu dan bertemu ayahmu. Itu bukan cerita yang romantis, tapi itu adalah cerita Ibu.

Di perumahan pinggiran Connecticut, Ibu kesepian. Ayahmu sangat baik dan lembut pada Ibu, dan Ibu sangat berterima kasih padanya. Tapi tidak ada yang mengerti Ibu, dan Ibu tidak mengerti siapa pun.

Namun kemudian kamu lahir! Ibu sangat senang ketika Ibu memandang wajahmu dan melihat kemiripan rupa dengan ibu, ayah, dan Ibu sendiri. Ibu sudah kehilangan semua keluarga Ibu, seluruh Sigulu, semua yang Ibu tahu dan cintai. Namun kamu lahir, dan kamulah bukti semua itu nyata. Mereka bukan kenangan palsu yang Ibu karang sendiri.

Sekarang Ibu punya seseorang untuk diajak bicara. Ibu mengajarimu bahasa kita, dan kita bersama bisa membangun ulang semua yang pernah Ibu cintai dan kemudian hilang. Ketika kamu mengucapkan kata pertamamu pada Ibu, dalam bahasa China dalam aksen yang Ibu dan nenekmu pakai, Ibu menangis berjam-jam. Ketika Ibu pertama kali membuat hewan zhezhi untukmu, dan kamu tertawa, Ibu merasa tidak ada lagi yang harus ditakutkan dari dunia ini.

Lalu kamu tumbuh besar, dan sekarang kamu sudah bisa menolong ayahmu dan Ibu bicara satu sama lain. Sekarang Ibu merasa ada di rumah. Akhirnya Ibu menemukan hidup yang nyaman. Ibu berharap orang tua Ibu juga berada di sini, agar Ibu bisa memasak untuk mereka, dan memberi mereka hidup yang nyaman. Namun orang tua Ibu sudah tidak ada lagi. Apa kamu tahu kalau orang-orang China mengatakan perasaan paling memilukan di dunia ini adalah ketika seorang anak akhirnya ingin untuk mengurus kedua orang tuanya, namun teringat kalau mereka sudah tidak ada lagi.

Nak, Ibu tahu kamu tidak menyukai bentuk matamu, yang adalah mata Ibu. Ibu tahu kamu tidak menyukai warna rambutmu, yang adalah rambut Ibu. Namun apa kamu bisa mengerti seberapa besar kebahagiaan yang keberadaanmu beri pada Ibu? Dan apa kamu bisa mengerti bagaimana rasanya ketika kamu tidak mau berbicara pada Ibu lagi mau pun berbicara dalam Bahasa China lagi? Ibu merasa kehilangan segalanya kembali.

Kenapa kamu tidak mau bicara pada Ibu, Nak? Rasanya terlalu sakit untuk menulis lagi.

~

Wanita muda itu mengembalikan kertas di tangannya padaku. Aku tidak sanggup menatap wajahnya.

Tanpa mengangkat wajah, aku memintanya untuk menunjukkan cara menulis huruf ai pada bagian bawah surat Ibu. Aku menulis huruf itu berulang-ulang kali, mengikat kata-kata dari Ibu padaku.

Wanita muda itu menaruh tangan di pundakku. Lalu ia berdiri dan pergi, meninggalkan aku sendiri dengan ibuku.

Mengikuti bekas lipatan, aku melipat kertas itu kembali menjadi Laohu. Aku menggendongnya di lenganku, dan ia mendengkur dalam perjalanan pulang kami ke rumah.
English to Indonesian: Terjemahan Sastra "A Very Old Man With Enormous Wings"
General field: Art/Literary
Detailed field: Poetry & Literature
Source text - English
On the third day of rain they had killed so many crabs inside the house that Pelayo had to cross his drenched courtyard and throw them into the sea, because the newborn child had a temperature all night and they thought it was due to the stench. The world had been sad since Tuesday. Sea and sky were a single ash-gray thing and the sands of the beach, which on March nights glimmered like powdered light, had become a stew of mud and rotten shellfish. The light was so weak at noon that when Pelayo was coming back to the house after throwing away the crabs, it was hard for him to see what it was that was moving and groaning in the rear of the courtyard. He had to go very close to see that it was an old man, a very old man, lying face down in the mud, who, in spite of his tremendous efforts, couldn't get up, impeded by his enormous wings.

Frightened by that nightmare, Pelayo ran to get Elisenda, his wife, who was putting compresses on the sick child, and he took her to the rear of the courtyard. They both looked at the fallen body with a mute stupor. He was dressed like a ragpicker. There were only a few faded hairs left on his bald skull and very few teeth in his mouth, and his pitiful condition of a drenched great-grandfather took away any sense of grandeur he might have had. His huge buzzard wings, dirty and half-plucked, were forever entangled in the mud. They looked at him so long and so closely that Pelayo and Elisenda very soon overcame their surprise and in the end found him familiar. Then they dared speak to him, and he answered in an incomprehensible dialect with a strong sailor's voice. That was how they skipped over the inconvenience of the wings and quite intelligently concluded that he was a lonely castaway from some foreign ship wrecked by the storm. And yet, they called in a neighbor woman who knew everything about life and death to see him, and all she needed was one look to show them their mistake.

"He's an angel," she told them. "He must have been coming for the child, but the poor fellow is so old that the rain knocked him down."

On the following day everyone knew that a flesh-and-blood angel was held captive in Pelayo's house. Against the judgment of the wise neighbor woman, for whom angels in those times were the fugitive survivors of a celestial conspiracy, they did not have the heart to club him to death. Pelayo watched over him all afternoon from the kitchen, armed with his bailiff's club, and before going to bed he dragged him out of the mud and locked him up with the hens in the wire chicken coop. In the middle of the night, when the rain stopped, Pelayo and Elisenda were still killing crabs. A short time afterward the child woke up without a fever and with a desire to eat. Then they felt magnanimous and decided to put the angel on a raft with fresh water and provisions for three days and leave him to his fate on the high seas. But when they went out into the courtyard with the first light of dawn, they found the whole neighborhood in front of the chicken coop having fun with the angel, without the slightest reverence, tossing him things to eat through the openings in the wire as if he weren't a supernatural creature but a circus animal.

Father Gonzaga arrived before seven o'clock, alarmed at the strange news. By that time onlookers less frivolous than those at dawn had already arrived and they were making all kinds of conjectures concerning the captive's future. The simplest among them thought that he should be named mayor of the world. Others of sterner mind felt that he should be promoted to the rank of five-star general in order to win all wars. Some visionaries hoped that he could be put to stud in order to implant the earth a race of winged wise men who could take charge of the universe. But Father Gonzaga, before becoming a priest, had been a robust woodcutter. Standing by the wire, he reviewed his catechism in an instant and asked them to open the door so that he could take a close look at that pitiful man who looked more like a huge decrepit hen among the fascinated chickens. He was lying in the corner drying his open wings in the sunlight among the fruit peels and breakfast leftovers that the early risers had thrown him. Alien to the impertinences of the world, he only lifted his antiquarian eyes and murmured something in his dialect when Father Gonzaga went into the chicken coop and said good morning to him in Latin. The parish priest had his first suspicion of an imposter when he saw that he did not understand the language of God or know how to greet His ministers. Then he noticed that seen close up he was much too human: he had an unbearable smell of the outdoors, the back side of his wings was strewn with parasites and his main feathers had been mistreated by terrestrial winds, and nothing about him measured up to the proud dignity of angels. Then he came out of the chicken coop and in a brief sermon warned the curious against the risks of being ingenuous. He reminded them that the devil had the bad habit of making use of carnival tricks in order to confuse the unwary. He argued that if wings were not the essential element in determining the different between a hawk and an airplane, they were even less so in the recognition of angels. Nevertheless, he promised to write a letter to his bishop so that the latter would write his primate so that the latter would write to the Supreme Pontiff in order to get the final verdict from the highest courts.

His prudence fell on sterile hearts. The news of the captive angel spread with such rapidity that after a few hours the courtyard had the bustle of a marketplace and they had to call in troops with fixed bayonets to disperse the mob that was about to knock the house down. Elisenda, her spine all twisted from sweeping up so much marketplace trash, then got the idea of fencing in the yard and charging five cents admission to see the angel.

The curious came from far away. A traveling carnival arrived with a flying acrobat who buzzed over the crowd several times, but no one paid any attention to him because his wings were not those of an angel but, rather, those of a sidereal bat. The most unfortunate invalids on earth came in search of health: a poor woman who since childhood has been counting her heartbeats and had run out of numbers; a Portuguese man who couldn't sleep because the noise of the stars disturbed him; a sleepwalker who got up at night to undo the things he had done while awake; and many others with less serious ailments. In the midst of that shipwreck disorder that made the earth tremble, Pelayo and Elisenda were happy with fatigue, for in less than a week they had crammed their rooms with money and the line of pilgrims waiting their turn to enter still reached beyond the horizon.

The angel was the only one who took no part in his own act. He spent his time trying to get comfortable in his borrowed nest, befuddled by the hellish heat of the oil lamps and sacramental candles that had been placed along the wire. At first they tried to make him eat some mothballs, which, according to the wisdom of the wise neighbor woman, were the food prescribed for angels. But he turned them down, just as he turned down the papal lunches that the pentinents brought him, and they never found out whether it was because he was an angel or because he was an old man that in the end ate nothing but eggplant mush. His only supernatural virtue seemed to be patience. Especially during the first days, when the hens pecked at him, searching for the stellar parasites that proliferated in his wings, and the cripples pulled out feathers to touch their defective parts with, and even the most merciful threw stones at him, trying to get him to rise so they could see him standing. The only time they succeeded in arousing him was when they burned his side with an iron for branding steers, for he had been motionless for so many hours that they thought he was dead. He awoke with a start, ranting in his hermetic language and with tears in his eyes, and he flapped his wings a couple of times, which brought on a whirlwind of chicken dung and lunar dust and a gale of panic that did not seem to be of this world. Although many thought that his reaction had not been one of rage but of pain, from then on they were careful not to annoy him, because the majority understood that his passivity was not that of a hero taking his ease but that of a cataclysm in repose.

Father Gonzaga held back the crowd's frivolity with formulas of maidservant inspiration while awaiting the arrival of a final judgment on the nature of the captive. But the mail from Rome showed no sense of urgency. They spent their time finding out if the prisoner had a navel, if his dialect had any connection with Aramaic, how many times he could fit on the head of a pin, or whether he wasn't just a Norwegian with wings. Those meager letters might have come and gone until the end of time if a providential event had not put and end to the priest's tribulations.

It so happened that during those days, among so many other carnival attractions, there arrived in the town the traveling show of the woman who had been changed into a spider for having disobeyed her parents. The admission to see her was not only less than the admission to see the angel, but people were permitted to ask her all manner of questions about her absurd state and to examine her up and down so that no one would ever doubt the truth of her horror. She was a frightful tarantula the size of a ram and with the head of a sad maiden. What was most heartrending, however, was not her outlandish shape but the sincere affliction with which she recounted the details of her misfortune. While still practically a child she had sneaked out of her parents' house to go to a dance, and while she was coming back through the woods after having danced all night without permission, a fearful thunderclap rent the sky in two and through the crack came the lightning bolt of brimstone that changed her into a spider. Her only nourishment came from the meatballs that charitable souls chose to toss into her mouth. A spectacle like that, full of so much human truth and with such a fearful lesson, was bound to defeat without even trying that of a haughty angel who scarcely deigned to look at mortals. Besides, the few miracles attributed to the angel showed a certain mental disorder, like the blind man who didn't recover his sight but grew three new teeth, or the paralytic who didn't get to walk but almost won the lottery, and the leper whose sores sprouted sunflowers. Those consolation miracles, which were more like mocking fun, had already ruined the angel's reputation when the woman who had been changed into a spider finally crushed him completely. That was how Father Gonzaga was cured forever of his insomnia and Pelayo's courtyard went back to being as empty as during the time it had rained for three days and crabs walked through the bedrooms.

The owners of the house had no reason to lament. With the money they saved they built a two-story mansion with balconies and gardens and high netting so that crabs wouldn't get in during the winter,and with iron bars on the windows so that angels wouldn't get in. Pelayo also set up a rabbit warren close to town and gave up his job as a bailiff for good, and Elisenda bought some satin pumps with high heels and many dresses of iridescent silk, the kind worn on Sunday by the most desirable women in those times. The chicken coop was the only thing that didn't receive any attention. If they washed it down with creolin and burned tears of myrrh inside it every so often, it was not in homage to the angel but to drive away the dungheap stench that still hung everywhere like a ghost and was turning the new house into an old one. At first, when the child learned to walk, they were careful that he not get too close to the chicken coop. But then they began to lose their fears and got used to the smell, and before they child got his second teeth he'd gone inside the chicken coop to play, where the wires were falling apart. The angel was no less standoffish with him than with the other mortals, but he tolerated the most ingenious infamies with the patience of a dog who had no illusions. They both came down with the chicken pox at the same time. The doctor who took care of the child couldn't resist the temptation to listen to the angel's heart, and he found so much whistling in the heart and so many sounds in his kidneys that it seemed impossible for him to be alive. What surprised him most, however, was the logic of his wings. They seemed so natural on that completely human organism that he couldn't understand why other men didn't have them too.

When the child began school it had been some time since the sun and rain had caused the collapse of the chicken coop. The angel went dragging himself about here and there like a stray dying man. They would drive him out of the bedroom with a broom and a moment later find him in the kitchen. He seemed to be in so many places at the same time that they grew to think that he'd be duplicated, that he was reproducing himself all through the house, and the exasperated and unhinged Elisenda shouted that it was awful living in that hell full of angels. He could scarcely eat and his antiquarian eyes had also become so foggy that he went about bumping into posts. All he had left were the bare cannulae of his last feathers. Pelayo threw a blanket over him and extended him the charity of letting him sleep in the shed, and only then did they notice that he had a temperature at night, and was delirious with the tongue twisters of an old Norwegian. That was one of the few times they became alarmed, for they thought he was going to die and not even the wise neighbor woman had been able to tell them what to do with dead angels.

And yet he not only survived his worst winter, but seemed improved with the first sunny days. He remained motionless for several days in the farthest corner of the courtyard, where no one would see him, and at the beginning of December some large, stiff feathers began to grow on his wings, the feathers of a scarecrow, which looked more like another misfortune of decreptitude. But he must have known the reason for those changes, for he was quite careful that no one should notice them, that no one should hear the sea chanteys that he sometimes sang under the stars. One morning Elisenda was cutting some bunches of onions for lunch when a wind that seemed to come from the high seas blew into the kitchen. Then she went to the window and caught the angel in his first attempts at flight. They were so clumsy that his fingernails opened a furrow in the vegetable patch and he was on the point of knocking the shed down with the ungainly flapping that slipped on the light and couldn't get a grip on the air. But he did manage to gain altitude. Elisenda let out a sigh of relief, for herself and for him, when she watched him pass over the last houses, holding himself up in some way with the risky flapping of a senile vulture. She kept watching him even when she was through cutting the onions and she kept on watching until it was no longer possible for her to see him, because then he was no longer an annoyance in her life but an imaginary dot on the horizon of the sea.
Translation - Indonesian
Pada hujan hari ketiga sudah banyak sekali kepiting yang mereka bunuhi sehingga Pelayo harus menyeberangi halaman rumahnya yang tergenang air untuk membuang kepiting-kepiting itu ke laut. Anak mereka yang baru lahir menderita panas sepanjang malam dan mereka menduga baunyalah penyebabnya. Dunia sendu sejak Selasa. Laut dan langit menyatu dalam nuansa abu-kelabu. Pasir di pantai yang pada malam-malam di bulan Maret berkilauan serupa serbuk-serbuk bercahaya kini menjadi sup kental berkuah lumpur berisikan kerang busuk. Cahaya siang begitu redup sehingga ketika Pelayo hendak kembali ke rumah setelah selesai membuang kepiting ia sulit mengenali sesuatu yang tengah bergerak dan mengerang di pekarangan belakang. Ia harus berjalan sampai dekat untuk menyadari bahwa sesuatu itu adalah seorang lelaki tua, lelaki tua yang teramat renta dengan wajah terbenam dalam lumpur, yang berusaha mati-matian untuk berdiri namun sia-sia sebab ia tertambat oleh sayap-sayapnya yang sangat besar.

Terkejut alang-kepalang, Pelayo berlari mencari isterinya, Elisanda, yang tengah mengompresi bayi mereka yang sakit, dan membawanya ke halaman rumah mereka. Mereka menatap bisu pada tubuh si lelaki tua yang tergolek lemah. Dia berpakaian seperti peminta-minta. Hanya ada helai-helai rambut tipis pada batok kepalanya yang bagai tengkorak dan jumlah gigi yang ada dalam mulutnya amat sedikit. Penampilannya yang serupa kakek-kakek penyakitan menyingkirkan kesan akan segala kejayaan dan kebanggaan yang dulu mungkin pernah ia miliki. Sayapnya yang amat besar tampak kotor dan setengah rontok; terbenam dalam lumpur yang dalam. Mereka memperhatikannya dalam waktu lama dan dari jarak yang amat dekat hingga Pelayo dan Elisanda akhirnya tidak lagi terlalu kaget untuk mulai mengajaknya bicara. Ia menjawab dalam dialek pelaut yang kental. Saat itulah mereka tidak lagi memusingkan masalah sayap dan menduga dengan cukup cerdas bahwa ia adalah seorang pelaut asing yang terdampar kala kapalnya tenggelam dalam badai laut ganas. Namun, mereka tetap meminta seorang wanita tua yang tahu banyak tentang kehidupan dan kematian untuk melihatnya. Yang ia butuhkan hanyalah satu lirikan untuk memberitahu bahwa mereka telah salah menduga.

"Ia seorang malaikat," katanya pada mereka. "Ia pasti datang untuk menjemput anak kalian yang sakit, namun ia terlalu tua sehingga hujan membuatnya jatuh."

Pada hari selanjutnya semua orang pun tahu ada malaikat dalam wujud darah-dan-daging di rumah Pelayo. Berlawanan dengan pendapat si wanita tua, yang, walau pada masa itu malaikat dianggap sebagai pelarian dari konspirasi di langit, mereka tidak tega untuk memukulinya sampai mati. Pelayo mengawasinya sepanjang siang dari arah dapur, bersenjatakan tongkat juru sitanya, dan sebelum tidur menyeretnya keluar dari lumpur dan mengurungnya di dalam kandang ayam berpagar kawat. Di tengah malam, ketika hujan sudah berhenti, Pelayo dan Elisenda masih tetap membunuhi kepiting. Tak lama kemudian si balita terbangun tanpa demam di dahi dan mulai bernafsu untuk makan lagi. Mereka merasa lega bukan main dan memutuskan untuk membawa si malaikat ke atas rakit dengan bekal makan dan minum untuk tiga hari dan menyerahkan nasibnya pada laut pasang. Namun saat mereka keluar ke halaman saat fajar baru merekah, mereka melihat seluruh tetangga mereka tengah menghibur diri di depan kandang ayam dengan si malaikat, dan, tanpa sebab yang jelas, mereka melemparinya dengan berbagai macam makanan lewat celah-celah kandang kawat seolah ia semacam hewan sirkus, bukan makhluk supernatural.

Bapa Gongaza tiba tepat sebelum pukul tujuh tepat, setelah mendengar kabar tentang keberadaan malaikat. Ketika itu para pengunjung yang ada sudah lebih berkepala dingin daripada mereka yang datang sejak senja dan mereka saling mengutarakan rencana untuk nasib si tawanan nantinya. Yang paling berpikiran sederhana berpendapat si tawanan sebaiknya diberi gelar pehulu dunia. Yang berkepribadian keras mengatakan ia sebaiknya diberi jabatan jendral bintang lima agar mereka dapat menang dalam segala peperangan. Yang penuh daya khayal mengatakan ia sebaiknya ditanam ke tanah agar dapat menumbuhkan ras manusia-manusia bersayap yang akan memerintah alam semesta. Namun sebelum menjadi pendeta, Bapa Gonzaga dulunya adalah penebang kayu. Berdiri di pinggir pagar kawat, ia cepat menimbang tindakan selanjutnya dan meminta pintu kandang dibuka agar dapat melihat lebih dekat si tertangkap yang nasibnya kini menyerupai ayam ajaib di antara ayam-ayam biasa yang terpesona. Si tawanan berbaring di sudut kandang, menjemur sayap-sayapnya yang terbentang lebar di antara kulit buah dan bekas-bekas sarapan yang dilempari orang-orang yang bangun sejak subuh. Tak sadar sama sekali pada perhatian yang ditunjukkan dunia padanya, ia hanya bereaksi dengan membuka matanya yang rabun dan menggumamkan sesuatu ketika Bapa Gonzaga masuk ke kandang ayam dan mengatakan selamat pagi padanya dalam Bahasa Latin. Si pendeta segera mencurigai si lelaki tua adalah penipu sebab ia tidak hanya tidak tahu bahasa Tuhan, ia juga tidak punya tata krama untuk menyambut salah satu umatnya yang terberkati. Lalu setelah berada sangat dekat dengan si lelaki tua, ia menyadari sosok tersebut terlalu manusiawi: bau badannya luar biasa, bagian belakang sayapnya ditumbuhi parasit dengan bulu-bulu utama yang berantakan oleh angin malam, dan tidak satu pun dari dirinya yang menyerupai keagungan seorang malaikat. Kemudian ia keluar dari kandang ayam dan memberi kotbah singkat akan bahayanya rasa penasaran yang tak terkontrol. Ia juga mengingatkan kebiasaan buruk iblis dalam menggunakan trik sederhana untuk memperdaya mereka yang lengah. Ia mengatakan pula bahwa sayap bukanlah aspek utama untuk membedakan elang dan pesawat, dan lebih bukan aspek utama lagi untuk menentukan ke-malaikat-an sesuatu atau seseorang. Namun ia berjanji untuk menulis surat kepada uskup, agar yang bersangkutan dapat menulis surat pada tingkatan yang lebih tinggi, dan yang bersangkutan dapat menulis surat pada tingkatan yang lebih tinggi lagi, dan yang bersangkutan dapat menulis surat pada Paus dan mereka dapat mendengarkan keputusan tertinggi dalam hirarki kegerejaan.

Kebijaksanaannya diterima yang berhati polos. Berita akan malaikat yang tertangkap menyebar dengan amat cepat hingga dalam beberapa jam halaman itu telah ramai bagai pasar raya dan mereka harus memanggil para tentara dengan bayonet-bayonet untuk mengusir para pendatang yang hendak masuk ke dalam rumah itu. Elisenda, yang pinggangnya terkilir akibat terlalu banyak menyapu sampah, mendapat ide untuk memagari halaman dan menagih lima sen untuk tiap orang yang mau melihat si malaikat.

Orang-orang yang penasaran datang dari tempat-tempat jauh. Karnival keliling datang untuk menampilkan atraksi terbang layang yang selalu berhasil membuat penonton terperangah, namun tak seorang pun yang menaruh perhatian padanya sebab sayap yang ia miliki sama sekali tidak seperti malaikat, melainkan kelelawar. Orang-orang cacat yang paling tak beruntung pun berdatangan mencari mukjizat untuk kesembuhan: wanita malang yang sejak kecil selalu menghitung jumlah detak jantungnya dan sekarang sudah kehabisan hitungan, seorang pria Portugis yang tidak bisa tidur karena suara-suara dari bintang-bintang mengganggunya; seorang pejalan tidur yang pada malam hari mengembalikan keadaan asal segala hal yang ia lakukan saat bangun; dan banyak lainnya dengan penyakit yang lebih tak serius. Di tengah-tengah kumpulan kacau para penyandang cacat yang dapat membuat dunia pucat pasi, Pelayo dan Elisenda merasa bahagia dalam kelelahan mereka. Kurang dari seminggu dan kamar mereka telah penuh oleh uang dan garis pengantri yang menunggu giliran masih memanjang hingga jauh di batas cakrawala.

Si malaikat adalah satu-satunya pihak yang tidak bereaksi atas kehadirannya sendiri. Ia menghabiskan waktu dengan menyamankan dirinya di dalam sarang yang ia pinjam, dan terpanggang kepanasan akibat minyak-minyak lampu dan lilin-lilin suci yang digantung di luar kandang kawat. Awalnya mereka mencoba memberinya makan kapur barus, yang menurut si wanita tetangga yang bijaksana adalah makanan yang cocok untuk malaikat. Namun ia menolaknya, seperti ia menolak makan siang yang dibawa dari gereja, dan tidak ada yang tahu apakah sebabnya adalah ia seorang malaikat ataukah ia hanya seorang lelaki tua sebab ia tidak memakan apa-apa selain salad terong. Satu-satunya indikasi kelebihan supernaturalnya adalah kesabaran. Terutama pada hari-hari pertama, saat ayam-ayam mematukinya, saat ia membersihkan parasit-parasit yang berkembang-biak di sayapnya, saat yang cacat mencabuti bulu sayapnya agar dapat mengusapi bagian yang sakit dengan itu, dan saat yang paling penuh rasa kasih pun melemparinya batu untuk memancingnya berdiri. Satu-satunya kejadian di mana mereka berhasil membuatnya bereaksi adalah ketika mereka menusuknya dengan cap ternak yang dipanaskan, karena ia berbaring diam demikian lama sehingga mereka mengira ia telah mati. Ia langsung melompat bangun dan mengoceh-ngoceh dalam bahasa asingnya dengan mata penuh air mata dan mengepak-ngepakkan sayapnya beberapa kali, menciptakan pusaran angin dari kotoran-kotoran ayam kering dan debu pasir dan racauan-racauan panik yang terdengar tidak alami. Walau banyak yang berpendapat itu adalah reaksi akibat rasa sakit dan bukan amarah, mereka mulai berhati-hati untuk tidak membuatnya jengkel. Sebagian besar mulai paham bahwa sikap diamnya itu bukanlah sikap pahlawan yang merendahkan diri, melainkan sikap diam menahan marah.

Bapa Gonzaga menahan rasa penasaran orang-orang dengan seluk-beluk asal inspirasi seorang pelayan wanita sementara menunggu kabar pemutusan nasib si tawanan. Namun jawaban dari Roma tidak menunjukkan rasa terburu-buru. Mereka menghabiskan waktu untuk mencari tahu apakah si tahanan memiliki pusar, apakah dialeknya berkaitan dengan Aramaik, apakah ia muat untuk ditaruh di kepala paku, dan apakah ia hanya seorang Norwegia yang bersayap. Surat-surat itu akan terus saling berkiriman datang dan pergi hingga akhir zaman apabila suatu kejadian tidak mengakhiri cobaan sang pendeta.

Pada suatu hari, di antara demikian banyak atraksi karnival lainnya, tiba di kota itu pertunjukan keliling seorang wanita yang dikutuk menjadi laba-laba karena tidak patuh pada orang tuanya. Selain biaya untuk menontonnya tidak hanya lebih murah daripada biaya menonton si malaikat, para pengunjung juga diperbolehkan menanyainya bermacam-macam pertanyaan tentang keadaannya sekarang, juga memeriksanya dari atas ke bawah agar tidak seorang pun meragukan kebenaran akan kejadian mengerikan yang ia alami. Makhluk itu adalah seekor tarantula mengerikan seukuran domba jantan, berkepala gadis yang tampak sedih. Namun yang paling menyentuh hati mereka adalah bukan bentuknya yang luar biasa, melainkan rasa keterikatan dengan pengalaman gadis itu sendiri. Walau masih di bawah umur, ia menyelinap pergi dari rumah orang tuanya untuk mengikuti pesta dansa, dan saat ia kembali pulang setelah menari sepanjang malam tanpa izin, ledakan petir membelah langit jadi dua dan dari celahnya, kilat terang menyambar dan mengubahnya menjadi laba-laba. Satu-satunya sumber makanannya adalah bola-bola daging yang dilemparkan orang-orang yang kasihan padanya. Tontonan semacam itu, yang penuh dengan rasa kemanusiaan dan disertai pelajaran moral yang berharga, mutlak mengalahkan kepopuleran si malaikat yang bahkan tidak mau menatap langsung pada manusia. Lagipula, keajaiban-keajaiban yang dilakukan si malaikat menunjukkan indikasi keterbelakangan mental, seperti si buta yang tidak mendapatkan penglihatannya kembali namun malah menumbuhkan tiga gigi baru, si lumpuh yang tetap tak bisa berjalan namun nyaris memenangkan sebuah undian, dan si penderita lepra yang bekas lukanya malah ditumbuhi bunga-bunga matahari. Keajaiban-keajaiban itu, yang lebih mirip ejekan, telah lebih dulu merusak reputasi si malaikat sebelum si wanita bertubuh laba-laba melampauinya. Itulah ceritanya bagaimana Bapa Gonzaga tidak lagi insomnia dan halaman belakang Pelayo kembali kosong seperti ketika turun hujan tiga hari berturut-turut dan kepiting-kepiting masuk sampai ke kamar tidur.

Para pemilik rumah tidak punya alasan untuk disesali. Dari uang yang mereka tabung mereka membangun sebuah rumah dua lantai dengan balkon dan halaman dan jala-jala tebal agar kepiting tidak dapat masuk selama musim dingin, dan jeruji besi terpasang di jendela agar malaikat tidak dapat masuk ke dalam. Pelayo membuka peternakan kelinci di dekat kota dan berhenti bekerja sebagai juru sita. Elisenda membeli bantalan satin dengan sepatu hak tinggi dan banyak gaun dengan katun yang dapat berubah warna, jenis yang paling ditaksiri para wanita di hari Minggu. Kandang ayam adalah tempat satu-satunya yang tidak mendapat perhatian. Bila mereka menyiraminya dengan cairan kreolin dan melempari potongan-potongan kayu wangi yang dibakar ke dalamnya, itu bukanlah demi kenyamanan si malaikat melainkan untuk menghilangkan bau tengik kotoran yang masih bertahan dan mengambang seperti hantu, membuat rumah baru mereka kembali seperti yang lama. Pada awalnya, ketika si anak belajar berjalan, mereka berhati-hati agar tidak membiarkannya terlalu dekat dengan kandang ayam. Namun akhirnya mereka tidak lagi takut dan mulai terbiasa dengan bau tersebut, dan sebelum gigi kedua si anak tumbuh ia telah masuk ke dalam kandang ayam melalui kawat-kawat yang copot untuk bermain. Si malaikat tidak menunjukkan reaksi yang berbeda, namun ia menoleransi gangguan kali ini seperti Mundo Cani si anjing. Mereka berdua terjangkit cacar air pada saat yang sama. Dokter yang merawat si anak tidak dapat menahan diri untuk mencoba mendengar suara jantung si malaikat, dan ia mendengar banyak suara desisan pada jantung dan banyak suara dalam ginjal sehingga seharusnya mustahil si malaikat masih bisa hidup. Namun yang paling mengejutkannya adalah kelogisan sayapnya. Sayap-sayap itu tampak alami berada di tubuh manusia yang normal sehingga ia tidak mengerti kenapa manusia lain tidak memilikinya juga.

Ketika si anak mulai bersekolah sudah berlalu beberapa pergantian hujan dan matahari yang menyebabkan kandang ayam itu roboh. Si malaikat berjalan terseok-seok ke sana kemari seperti orang kampung sekarat. Mereka sering mengusirnya keluar dari kamar tidur dengan sapu hanya untuk tak lama kemudian menemukannya di ruang dapur. Ia seolah-olah berada di banyak tempat dalam waktu sama sehingga mereka mulai berpikir si malaikat mungkin menggandakan dirinya sendiri dan menaruh kembaran-kembarannya di seluruh rumah, membuat Elisenda yang sudah kehabisan kesabaran berkata dengan suara keras bahwa tinggal bersama demikian banyak malaikat tidak ubah bedanya dengan tinggal di neraka. Ia amat jarang makan dan matanya yang berumur tua sudah sangat rabun hingga ia sering berjalan menabrak pancang-pancang. Semua yang tersisa pada sayapnya adalah sepasang rangka botak. Pelayo melempari ia selimut dan berbaik hati membiarkannya tidur di bawah atap, dan baru saat itulah mereka menyadari ia panas tinggi di malam harinya, mengigaukan berbagai macam kata dalam bahasanya yang serupa Bahasa Norwegia. Itu adalah satu dari beberapa waktu yang lain ketika mereka jadi lebih waspada, karena mereka mengira ia akan mati dan bahkan si wanita tetangga yang bijaksana pun tidak tahu apa yang harus diperbuat pada malaikat yang mati.

Namun ia tidak hanya selamat dari musim dingin yang paling kejam, ia juga mulai bertambah sehat seiring hari-hari cerah pertama. Ia berdiri tanpa bergerak selama beberapa hari di sudut pekarangan terjauh, tempat di mana tidak ada orang yang bisa melihatnya, dan pada permulaan Desember ia mulai menumbuhkan beberapa helai bulu baru yang kaku dan serupa bulu orang-orangan sawah; perlambang buruk lain yang menandai usia tuanya. Tetapi ia pasti sudah tahu alasan akan perubahan fisiknya, karena ia cukup berhati-hati agar tidak ada orang yang melihat keadaannya, dan tidak ada orang yang mendengarnya menyenandungkan lagu tentang laut di bawah bintang-bintang. Pada suatu pagi Elisenda tengah memotong-motong bawang untuk makan siang ketika bertiup angin kencang yang sepertinya berasal dari laut pasang. Lalu ia melihat keluar jendela dapur dan tampak olehnya usaha kikuk si malaikat untuk terbang kembali. Kukunya membuat galur pada ladang sayuran dan gubuknya sudah hampir roboh akibat kepakan-kepakan sayap sembrono yang tidak berhasil menangkap arus angin. Namun akhirnya ia berhasil naik. Elisenda mendesah lega, kepada si malaikat dan kepada dirinya sendiri, ketika ia melihat si malaikat terbang melewati beberapa rumah terakhir, berusaha tetap melayang dengan kepakan-kepakan anak elang belajar terbang. Ia tetap memperhatikannya walau ia sedang memotong bawang, dan tetap memperhatikannya sampai ia tidak bisa melihatnya lagi, karena pada saat itu ia sudah bukan lagi sumber kejengkelannya melainkan titik imajiner di cakrawala lautan.
More
Years of experience: 3. Registered at ProZ.com: May 2016.
N/A
N/A
N/A
Adobe Acrobat, Adobe Illustrator, Adobe Photoshop, AutoCAD, Dreamweaver, Microsoft Excel, Microsoft Word, Work Timer, Pagemaker, Powerpoint
Bio
I learned my English from playing video game. Only a few of my friends would believe it.
While it was my main source of learning, in time I became an avid reader of fictions, both in English and Indonesian. The genre I took as personal favorite are horror (Stephen King's , Mochtar Lubis's, and I only read one story out of Lovecraft's), fantasy (too many names to tell, but I adored Eva Ibbotson's in my high school years), and drama (David Almond's Jackdaw Summer strikes something in me when I read it years ago). To be clear, I find the genre doesn't matter as long the story is good.
I take writing as a hobby, and have had my short story published in
an anthology
. With that experience, I took caution at translating--as I want it to be close to the original text as much as possible, I still should adjust it for the local's consumption.
A few of my translations could be found
here
.
I'm not limiting my interest in literature. I have done translation for comic books, movie dialogues, video game transcriptions, interviews, articles, among other else. Although, I did most of it to help colleagues rather than professional work.
If you happen to have interest in my service, please contact me using either email or PM. Thank you very much.
-
Saya mempelajari Bahasa Inggris dari bermain video game. Hanya sedikit teman saya yang percaya itu benar.
Walau itu (video game) adalah sumber utama saya dalam belajar Bahasa Inggris, pada akhirnya saya mulai mengambil buku fiksi sebagai bacaan, baik dalam Bahasa Inggris maupun Indonesia. Genre yang paling saya sukai adalah horor (seperti karya Stephen King, Mochtar Lubis, walau saya hanya membaca satu cerita dari Lovecraft), fantasi (penulis kesukaan saya terlalu banyak, namun di masa SMA saya menyukai karya Eva Ibbotson), dan drama (bertahun lalu saya sangat tersentuh oleh Jackdaw Summer karya David Almond). Sebenarnya, saya tidak memedulikan genre asal ceritanya sendiri bagus.
Saya menulis sebagai hobi, dan satu cerpen saya pernah masuk dalam
sebuah antologi
. Dengan pengalaman menulis tersebut, saya berhati-hati dalam menerjemahkan--sebab walau saya ingin hasil terjemahannya sebisa mungkin menyamai teks aslinya, saya tetap harus menyesuaikan hasilnya untuk pembaca lokal.
Beberapa hasil terjemahan saya dapat dilihat di
sini
.
Saya tidak membatasi ketertarikan saya dalam sastra. Saya sudah mengerjakan terjemahan untuk komik, dialog film, transkripsi dalam video game, wawancara, artikel, dan lain-lain. Walau untuk daftar ini, saya melakukannya untuk membantu teman, bukan untuk pekerjaan profesional.
Apabila Anda tertarik untuk jasa saya, silahkan kontak saya melalui email maupun PM. Terima kasih banyak.
Keywords: indonesian, literature, video game, localization, indonesia, folklore, magazine, article, comic, comic books,
Profile last updated
May 19, 2016