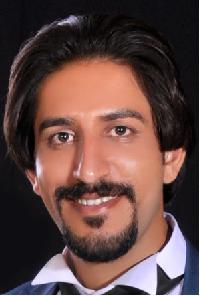 Member since May '19
Working languages:
English to Farsi (Persian)
Persian (Farsi) to English
Farsi (Persian) to English
English to Persian (Farsi)
Vahid Heydarinia
U.S. Based Professional Translator



Kent, Washington, United States

Local time:

03:13 PST (GMT-8)



Freelance translator and/or interpreter,

Verified member
This person has a SecurePRO™ card. View now.

Translation, Interpreting, Editing/proofreading, Website localization, Software localization, Transcription, Training, Project management, Operations management, Copywriting
Specializes in:
Games / Video Games / Gaming / Casino
Journalism
Government / Politics
Energy / Power Generation
Tourism & Travel
Religion
Psychology
Computers: Software
Sports / Fitness / Recreation
Social Science, Sociology, Ethics, etc.
More
English to Farsi (Persian) - Rates: 0.04 - 0.06 USD per word / 8 - 20 USD per hour
Persian (Farsi) to English - Rates: 0.04 - 0.06 USD per word / 8 - 20 USD per hour
Farsi (Persian) to English - Rates: 0.04 - 0.06 USD per word / 8 - 20 USD per hour
English to Persian (Farsi) - Rates: 0.04 - 0.06 USD per word / 8 - 20 USD per hour

USD
Questions asked: 2
Visa, MasterCard, PayPal, American Express
Sample translations submitted: 1
English to Farsi (Persian): Mooring Systems Abstract
General field: Tech/Engineering
Source text - English
This paper presents a simplified method for the reliability- and the integrity-based optimal design of engineering systems and its application to offshore mooring systems. The design of structural
systems is transitioning from the conventional methods, which are based on factors of safety, to more advanced methods, which require calculation of the failure probability of the designed system for each project. Using factors of safety to account for the uncertainties in the capacity (strength) or demands can lead to systems with different reliabilities. This is because the number and arrangement of components in each system and the correlation of their responses could be different, which could affect the system reliability. The generic factors of safety that are specified at the component level do not account for such differences. Still, using factors of safety, as a measure of system safety, is preferred by
many engineers because of the simplicity in their application. The aim of this paper is to provide a simplified method for design of engineering systems that directly involves the system annual failure probability as a measure of system safety, concerning system strength limit state. In this method, using results of conventional deterministic analysis, the optimality factors for an integrity-based optimal design are used instead of generic safety factors to assure the system safety. The optimality factors, which
estimate the necessary change in average component capacities, are computed especially for each component and a target system annual probability of system failure using regression models that estimate the effect of short and long term extreme events on structural response. Because in practice, it is convenient to use the return period as a measure to quantify the likelihood of extreme events, the regression model in this paper is a relationship between the component demands and the annual probability density function corresponding to every return period. This method accounts for the uncertainties in the environmental loads and structural capacities, and identifies the target mean capacity of each component for maximizing its integrity and meeting the reliability requirement. In addition, because various failure modes in a structural system can lead to different consequences
(including damage costs), a method is introduced to compute optimality factors for designated failure modes. By calculating the
probability of system failure, this method can be used for risk-based decision-making that considers the failure costs and consequences. The proposed method can also be used on existing structures to identify the riskiest components as part of inspection and improvement planning. The proposed method is discussed and illustrated considering offshore mooring systems. However,
the method is general and applicable also to other engineering systems. In the case study of this paper, the method is first used to quantify the reliability of a mooring system, then this design is
revised to meet the DNV recommended annual probability of failure and for maximizing system integrity as well as for a designated failure mode in which the anchor chains are the first
components to fail in the system.
Translation - Farsi (Persian)
در این مقاله یک روش ساده‌شده از سیستمهای مهندسی‌ای که مبنای آن بر اساس اطمینان و یکپارچگی است، ارائه شده و همچنین کاربرد آن در سیستمهای مهار دریایی نیز بررسی می‌شود. طراحی سیستمهای سازه‌ای در حال خروج از قالبهای متداول است؛ قالبهایی که مبنای آن ایمنی است و به سمت روشهای پیشرفته‌تری می‌رود که در هر پروژه احتمال شکست (عدم موفقیت) سیستم باید محاسبه شود. استفاده از فاکتورهای ایمنی برای لحاظ کردن نقاط مبهم توان یا نیازهای یک سیستم می‌تواند سبب بوجود آمدن سیستمهایی با مقادیر اطمینان متفاوتی شود. علت آن است که تعداد و آرایش اجزای هر سیستم و میزان همبستگی خروجی‌های آنها می‌‌تواند متفاوت باشد و این می‌تواند میزان اطمینان سیستم را تحت تاثیر قرار دهد. فاکتورهای عمومی ایمنی که در سطوح خُرد مشخص شده‌اند، نمی‌توانند این تفاوتها را لحاظ کنند. با‌‌این‌وجود بسیاری از مهندسان ترجیح می‌دهند تا از فاکتورهای ایمنی، به عنوان مقیاسی از ایمنی سیستم، استفاده کنند چراکه کاربرد آن آسان است. هدف این مقاله ارائه روشی ساده‌شده برای طراحی سیستم‌های مهندسی‌ای است که برای ایمنی سیستم، با در نظر گرفتن میزان قدرت سیستم احتمال شکست سالانه‌ی سیستم را نیز به طور مستقیم لحاظ می‌کنند. در این روش با استفاده از نتایج تحلیلهای متعارفِ تعیین کننده، بجای فاکتورهای عمومی ایمنی، از فاکتورهای بهینه سازی استفاده شده است تا از ایمنی سیستم اطمینان حاصل شود. فاکتورهای بهینه‌سازی، که میزان تغییر اساسی در ظرفیتهای متوسط اجزاء را تخمین می‌زند، برای تمام اجزاء به طور جداگانه و همچنین برای سیستم هدفی که میزان احتمال شکست سالانه آن مشخص است، محاسبه می‌شود. برای انجام این کار از مدلهای پسرفتی‌ای استفاده شده است که می‌توانند میزان تاثیرهای بلند مدت و کوتاه مدت حادثه‌های شدید را روی پاسخ‌دهی سازه‌ای تخمین بزنند. از آنجاکه در عمل استفاده از دوره بازگشت به عنوان مقیاسی برای ارزیابی احتمال روایدادها‌ی شدید آسان است، مدل بازگشت در این مقاله به مثابه رابطه‌ای بین نیازهای اجزاء و احتمالا تراکم عملکردی سالانه است که با تمام دوره‌های بازگشت منطبق می‌باشد. این روش می‌تواند ابهامات بارهای محیطی و ظرفیتهای سازه‌ای را لحاظ کرده و ظرفیت متوسط هدفِ هر کدام از اجزاء را شناسایی کند تا یکپارچگی بیشتر شود و همچنین ملزومات فاکتور اطمینان را برآورده سازد. به علاوه، از آنجاکه داشتن چند حالت شکست در یک سیستم سازه‌ای می‌تواند مستوجب عواقب دیگری باشد (که شامل هزینه خرابی نیز است)، روشی برای محاسبه فاکتورهای بهینه سازی در حالتهای شکست تعیین شده، معرفی می‌گردد. با محاسبه احتمال شکست سیستم، از این روش می‌توان در تصمیم‌گیریهای با ریسک بالا که در آنها هزینه‌های خرابی و شکست و عواقب بعدی مد نظر گرفته می‌شود، استفاده کرد. همچنین از روش پیشنهادی می‌توان برای تشخیص خطرناک‌ترین اجزاء سازه‌های کنونی استفاده کرد و عمل بازرسی و بهبود عملکردی سازه را به واسطه این روش انجام داد. مبحث روش پیشنهادی در مورد سیستمهای مهار دریایی است. بااینحال، روش پیشنهاد شده یک روش عمومی بوده و برای دیگر سیستمهای مهندسی نیز کاربری دارد. در مطالعه موردی این مقاله، از این روش ابتدا برای اندازه‌گیری کمّی میزان اطمینان یک سیستم مهار استفاده شده است، سپس طرح برای مطابقت با احتمال شکست سالانه پیشنهادی DNV و همچنین بالابردن حداکثری یکپارچگی سیستم و همچنین برای حالت شکستی که در آن حلقه‌های لنگر اولین مولفه شسکت در سیستم باشند، اصلاح شده است.
More
Master's degree - ATU
Years of translation experience: 12. Registered at ProZ.com: Jan 2017. Became a member: May 2019.
N/A
English to Farsi (Persian) (Allameh Tabataba'i University)
Persian (Farsi) to English (Allameh Tabataba'i University)

N/A
Adobe Acrobat, Adobe Photoshop, Google Translator Toolkit, Microsoft Excel, Microsoft Office Pro, Microsoft Word, SDL Online Translation Editor, SDL TRADOS, Translation Workspace, Wordfast
Meet new end/direct clients
Work for non-profits or pro-bono clients
Build or grow a translation team
Get help with terminology and resources
Stay up to date on what is happening in the language industry
Help or teach others with what I have learned over the years
Bio
Greetings,
Thank you for checking my proz profile.
My name is Vahid Heydarinia. I'm an experienced interpreter and translator based in Seattle, WA currently working as a full-time interpreter for medical, legal and social services and in my free time I work on translation, proofreading and editing projects. 
I was born and raised in Iran and finished my education in Allameh Tabataba'i University of Tehran in English Translation and Translation Studies which makes me not only linguistically qualified but also culturally and socially competent for sensitive translation and interpretation tasks.
My experience as a translator is over 11 years and as a professional interpreter I have been working in medical and legal fields since 2016.
As customer-orientated service provider with a decent amount of experience and expertise, I happily bring my knowledge and experience into my projects and quality always superdes the quality of my work and because of this I stay away from cheap machine translation and put my effort to provide a crafted quality piece of translation for my customers.
Should you have any questions regarding translation jobs, please do not hesitate contacting me and I will get back to you shortly.
Keywords: Farsi, Persian, Law, Legal, Medical, Social, Localization,
Profile last updated
Aug 7