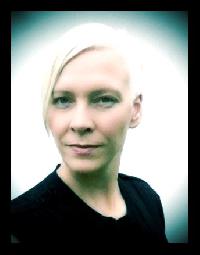 Maria Kronvall
Medical translations, medical background



Sweden

Local time:

02:58 CET (GMT+1)




Native in

: Swedish
Freelance translator and/or interpreter
This person has a SecurePRO™ card. Because this person is not a ProZ.com Plus subscriber, to view his or her SecurePRO™ card you must be a ProZ.com Business member or Plus subscriber.

This person is not affiliated with any business or Blue Board record at ProZ.com.
Translation, Editing/proofreading, MT post-editing
Specializes in:
Medical: Health Care
Medical: Instruments
Medical: Pharmaceuticals
Science (general)
More
Wire transfer | Send a payment via ProZ*Pay
Sample translations submitted: 1
English to Swedish: Work Sample Emergency Medicine Maria Kronvall
General field: Medical
Source text - English

Page 1 of 13

The pre-hospital management of life-threatening chest injuries: a consensus statement

Caroline Leech, Keith Porter, Richard Steyn, Colville Laird, Imogen Virgo, Richard Bowman, & David Cooper

Chest injuries continue to be significant contributors to death from major trauma and are difficult to diagnose accurately in the pre-hospital environment. The incidence of life-threatening chest injuries is relatively small. Personal communication with the Trauma Audit Research Network provided figures for the frequency of chest injury diagnoses in UK major trauma patients reported to the database 2005 - September 2013 (see Table 1).


Condition
Frequency in
183 232 major trauma patients


Tension pneumothorax
1 in 250 (0.4%)

Open pneumothorax
1 in 10 000 (0.01%)

Massive haemothorax
1 in 1000 (0.1%)


Flail chest (includes >3 rib fractures)
1 in 50 (2.2%)

Cardiac tamponade
1 in 1250 (0.08%)


Table 1: Frequency of chest injuries in UK major trauma patients submitted to TARN


"The pre-hospital management of chest injury: a consensus statement" was published by the Faculty of Prehospital Care, Royal College of Surgeons of Edinburgh in 2007.1 Since then new evidence has been published and adaptations have been made in pre-hospital management. To update the pre-existing guideline, a consensus meeting of stakeholders was held by the Faculty of Pre-hospital Care at Coventry in November 2013. A literature review was carried out prior to the consensus meeting, to inform the discussion process. Where no evidence existed, the practitioners discussed best practice based on expert opinion.


This paper provides a guideline for the pre-hospital management of patients with the life-threatening chest injuries of tension pneumothorax, open pneumothorax, massive haemothorax, flail chest (including multiple rib fractures), and cardiac tamponade.

General Management
High-flow oxygen should be commenced with a reservoir mask for all patients who have sustained major trauma. A target oxygen saturation range of 94-98% should be maintained. 2

The optimal position for gas exchange is sitting up, or lying with the healthy lung down.3-6 This is unlikely to be possible in the case of patients who are hypovolaemic, in whom spinal fractures cannot be excluded, where lung injury has caused airway bleeding, or for practical reasons of safety during transfer.


Early effective analgesia is essential for patients with a moderate or severe pain score. Pain from rib fractures or wounds will contribute to respiratory insufficiency and effective pain relief may obviate the need for invasive pre-hospital thoracic interventions.


Page 2 of 13

Tension Pneumothorax
Making a diagnosis of tension pneumothorax in a spontaneously breathing trauma patient can be difficult. Decompensation is generally more progressive. Common features include universal symptoms of chest pain and respiratory distress, with tachycardia and ipsilateral decreased air entry found in 50-75% of cases. Signs such as hyper-resonance and tracheal deviation are rare.7

Tension pneumothorax is more likely to occur in positive pressure ventilation. 8 Ventilated patients usually have a rapid presentation with hypotension, tachycardia, falling oxygen saturation, falling cardiac output and increased inflation pressures that can lead to cardiac arrest if not identified quickly. 7


Ultrasound can be used as an adjunct to diagnose pneumothorax following chest trauma. It has been shown to be more accurate than conventional chest radiographs 9,10 but is operator dependent and may produce false negative results. It must be used as part of a Standard Operating Procedure in an organisation with robust clinical governance and should not delay the treatment of life-threatening chest injuries.


Needle Decompression
Needle decompression should be carried out in any patient with a suspected tension pneumothorax showing signs of decompensation (hypoxia, cardiovascular compromise with loss of radial pulse, and/or reduced conscious level). 11 There is considerable risk of iatrogenic pneumothorax if misdiagnosis occurs and decompression is performed. Complication rates range from 0-11% with anatomical misplacement being the main factor. 12-16

The first choice of site is the 2nd intercostal space (below the 2nd rib) in the mid-clavicular line (Figure 1). Studies have shown there is a low accuracy in correct anatomical placement 17 and therefore practitioners must be familiar with the landmarks.


Figure 1: Surface anatomy used to identify sites for needle decompression and thoracostomy

• Clavicle extends laterally from the sternum to the acromion in the shoulder joint
• Site of needle decompression: 2 nd intercostal space mid-clavicular line

• Sternal angle at manubriosternal joint. 2 nd intercostal cartilage articulates at this point
• Site for Thoracostomy: 5 th intercostal space, just anterior to the mid-axillary line (or higher)


Page 3 of 13

In the UK a standard 14G 4.5cm long cannula is commonly used to perform needle decompression. A number of studies have shown that the mean chest wall thickness at the 2nd intercostal space mid-clavicular line ranges from 3.06cm – 5.36cm and that a cannula of 4.5cm would fail to reach the pleural space in 4- 100% of patients 12-28 .

The cannula may also fail to decompress the tension pneumothorax due to obstruction by blood, tissue or kinking. If there is no obvious air release on initial insertion a cannula should be inserted into the chest attached to a syringe and flushed with 2ml of air or water. Other causes of failure include a localized tension pneumothorax in the patient with pre-existing lung disease 29, or a large air leak in which the air collects in the pleural space quicker than can be drained by the narrow bore of the cannula. 30




Needle decompression using a lateral approach (just anterior to the mid-axillary line) has been suggested as potentially more efficacious than the conventional anterior approach. Two studies showed that lateral chest wall thickness was thinner than that anteriorly, and four studies showed that the lateral chest wall thickness was greater than that anteriorly 21,26, 31-34 .

Needle decompression should initially be performed in the 2nd intercostal space in the mid-clavicular line. In the presence of a presumed tension pneumothorax, with no clinical improvement, a 2nd attempt may be made with a 14G cannula in the 5th intercostal space just anterior to the mid-axillary line (Figure 2). It must be remembered that when the patient's arms are elevated above their head the chest wall thickness may be thinner laterally, but the patient cannot be transported in this position. A cannula placed in the lateral site will be more prone to kinking when the arms are adducted by the patient's side. There is also a potential increased risk of iatrogenic injury in the lateral site and therefore practitioners must undergo training to identify the correct landmarks.


Over recent years, commercial products with MHRA approval such as the ThoraQuik device, have undergone testing with encouraging results 35, 36. These devices may be preferable to the 14G 4.5cm cannula (which does not have MRHA approval) but are still early in clinical use. The landmarks for insertion are the same.




Open thoracostomy
Surgical incision and decompression of the pleural space with a thoracostomy is an effective method to treat tension pneumothorax37-40. It is diagnostic by the digital palpation of a deflated lung, which should re-inflate following decompression. Open thoracostomy may also be used to relieve severe surgical emphysema constricting respiration that may develop following a severe crush injury to the chest.




Open thoracostomy should not be first line treatment for suspected tension pneumothorax in self-ventilating patients. Needle decompression with an approved device should be used first. If this fails, open thoracostomy can be considered and then followed by a chest drain (Figure 2). Pre-hospital insertion of a chest drain should be avoided where possible due to prolongation of on-scene time; risks of kinking, blocking or falling out during transfers; and long-term infection risks with non-sterile insertion techniques. It is accepted that chest drain insertion will be necessary in some circumstances eg high-altitude aero-medical retrieval.




An open thoracostomy may be first-line treatment and can be left open for patients undergoing positive pressure ventilation (Figure 3). In positively pressure ventilated patients, who may have pronounced air leaks, it is potentially unsafe to cover an open thoracostomy with a commercial chest seal due to a risk of the seal blocking and the development of a tension pneumothorax.




If the patient's condition deteriorates, the thoracostomy should be reassessed and the tract re-opened with a clean, gloved finger to ensure patency. Packaging of the patient needs to avoid blockage of the thoracostomy holes by the patient's arms.



Page 4 of 13

Figure 2: Flow Chart for Treatment of Tension Pneumothorax in a spontaneously breathing patient.

SLOWER onset
Chest pain
Respiratory distress (tachycardia and ipsilateral decreased air entry found in 50-75 % of cases)



Needle decompression
1 st attempt: 2nd ICS MCL



Needle decompression 2 nd attempt: consider lateral approach (5th ICS just anterior to MAL)


Thoracostomy and chest drain insertion

Figure 3: Flow Chart for Treatment of Tension Pneumothorax in a positively ventilated patient.


RAPID onset
Hypotension, tachycardia, falling oxygen saturation, falling cardiac output & increased inflation pressures

Needle decompression

Thoracostomy (repeat finger sweep if clinical deterioration)

If a Level 6 Practitioner Level 5 Practitioner Level 6 + Practitioner


Page 5 of 13

Procedure for thoracostomy

• The patient's arm is abducted and the 5th intercostal space identified just anterior to the mid-axillary line (see Figure 1). The site should be higher where landmarks are difficult (eg obese patients) or for pregnant patients who have a raised diaphragm. The practitioner should also confirm that the defined site is well within the 'safe triangle' (bordered by the anterior border of the latissimus dorsi, the lateral border of the pectoralis major muscle, and a line superior to the horizontal level of the nipple. 41



• The chest is cleaned with chloraprep swabstick (or equivalent)

• Just anterior to the mid axillary line, local anaesthetic is infiltrated into the skin, subcutaneous tissue, down to the pleura and surrounding area (this step is not required in traumatic cardiac arrest)


• A 3-5cm transverse incision is made over the line of the 5 th rib. Beware that the neurovascular bundle runs along the lower border of the rib


• A tubulartrack is continued through the intercostal muscles using blunt dissection down to the pleura


• The operator then inserts a finger along the track into the pleural cavity and sweeps around the space to detect the presence of any adhesions or bowel (in case of ruptured diaphragm) and whether the lung is inflated or deflated. It may also be possible to palpate the heart in a left thoracostomy to ascertain whether the heart is well filled or the presence of cardiac tamponade.


The complication rate of pre-hospital thoracostomy is not insignificant and estimated at 10-15% 44-48. It is imperative that any organisation performing pre-hospital thoracostomy has a standard operating procedure for the indications and technique, and all practitioners receive appropriate training. Pre-hospital organisations should develop robust methods of feedback with hospitals to enable audit of complication rates.


There is no hard evidence for the prophylactic use of antibiotics for pre-hospital thoracostomy, although studies do exist looking at hospital tube thoracostomy 47-53 . The British Thoracic Society guidelines recommend that antibiotic prophylaxis should be considered for trauma patients, especially after penetrating trauma, requiring chest drains54. Consensus opinion was that prophylactic antibiotics should be considered for pre-hospital thoracostomy, especially in cases of penetrating chest trauma, or with transport times >3 hours.




There is no published evidence regarding the use of pre-hospital thoracostomies to insert emergency department chest drains versus a new incision in sterile conditions. The consensus view was to use the existing thoracostomy hole to place the intercostal drain, and to cover with intravenous antibiotics. Further incisions have the potential to cause more morbidity and are not justified. In the case of penetrating chest wall injury drains must not be inserted into the wound, even if this is at the appropriate anatomical site.



Open pneumothorax
Open pneumothorax is rare, with only 31 cases reported to TARN in an eight year period to 2013. This reflects the fact that in most cases of penetrating chest trauma, the tissues around the wound will self-seal. Diagnosis of an open pneumothorax is based on the clinical finding of a wound on the chest wall that is 'sucking' air and visibly bubbling, with evidence of an underlying pneumothorax. All practitioners should be able to recognise a tension pneumothorax, as a complication of open pneumothorax, or as a result of the treatment.




Treatment recommendations
The use of a three-sided first aid dressing is no longer deemed to be effective. 55

Page 6 of 13

The initial priority is to occlude the chest wound with a commercial chest seal. The majority of open pneumothoraces will not require any further treatment in the pre-hospital environment. Vented chest seals have been shown to be effective at preventing the development of a tension pneumothorax56 and are preferable to an unvented chest seal. Even a vented chest seal may become unvented due to occlusion with blood. If a chest seal is not available, the wound should be completely covered with a thin dry adherent dressing.



If the patient develops signs of a tension pneumothorax following the application of a chest seal or dressing, then the seal or dressing should be immediately removed. If there is no improvement then needle decompression or thoracostomy should be performed as per the guidelines for tension pneumothorax. In some cases the wound will be completely occluded with a chest seal due to the position of the patient (eg a posterior wound with the patient supine). Consideration should be made as to the ideal transport position for the patient to allow removal of the dressing if required.

Rapid sequence induction and positive pressure ventilation will need to be considered for large open pneumothoraces with respiratory failure.

Prophylactic intravenous antibiotics should be administered for all cases of penetrating chest injury, where available. 47, 54, 57, 58 Co-amoxiclav 1.2g is a suitable choice (or Gentamicin for Penicillin-allergic patients).





Massive haemothorax
The diagnosis of massive haemothorax may be made in the pre-hospital environment by the following means:

Clinical signs of haemothorax with hypovolaemia
Exsanguination from a thoracostomy or chest drain performed for suspected tension pneumothorax
Found at emergency thoracotomy for traumatic cardiac arrest from penetrating trauma


The clinical signs of massive haemothorax will be very difficult to differentiate from a tension pneumothorax in the pre-hospital setting. Examination of the chest may reveal tachypnoea, reduced chest expansion, dullness to percussion, reduced air entry, reduced vocal resonance, and hypoxia. Circulatory shock will normally become apparent before respiratory compromise.

Treatment recommendations
Pre-hospital drainage of a massive haemothorax may be deleterious, by the mechanism of dislodging clots and promoting further internal thoracic haemorrhage, and should not routinely be performed. 42,59

If respiratory compromise is absent (tachypnoea, hypoxia) drainage of a haemothorax should be delayed until arrival at an Emergency Department where blood products, cell salvage, and cardiothoracic surgery are available. Where tension pneumothorax cannot be excluded, pre-hospital thoracostomy or chest drain insertion will need to be performed as per the Tension Pneumothorax guidelines above.

If a thoracostomy reveals a significant haemorrhage from the thoracic cavity, a chest drain may be useful (to monitor the amount of ongoing blood loss and diagnose a massive haemothorax) but should not prolong on-scene time. Clamping a pre-hospital chest drain for exsanguinating haemothorax may be considered but is extremely high risk due to the likelihood of an underlying pneumo-haemothorax being present and the risk of accumulating a tension pneumothorax.

Page 7 of 13

Pre-hospital cell salvage is not currently used in the UK but should be considered immediately on arrival to hospital.


As in all cases of internal haemorrhage, patients should be handled with minimal movements (including no log-roll) to minimise clot disruption.60


A loading dose of Tranexamic acid should be administered as soon as possible, and within three hours of injury.61

Fluid resuscitation should be administered according to existing principles of permissive hypotension, titrating 250ml boluses to maintain a systolic blood pressure of 90mmHg.62

Flail Chest
The signs of flail chest may include pain on inspiration causing shallow breathing or a reduced inspiratory effort; tenderness of the chest wall; palpable crepitus of displaced rib fractures; deformity of the chest wall; or an underlying lung injury. Pulmonary contusion, pneumothorax or haemothorax may all co-exist with flail chest. 63



Paradoxical movement may not be seen in the pre-hospital assessment due to the position of the patient and compensation by involuntary splinting of the intercostal muscles. Pain and the underlying lung injury (rather than paradoxical movement) are the cause of respiratory compromise following blunt chest trauma. 64


Identifying that the patient has multiple rib fractures (> three) may be more important for management and triage decisions rather than specifically diagnosing a flail segment.63

Treatment recommendations
There is no evidence that manual splinting of a flail segment using a hand or device will improve respiratory function and it may impair ventilation.62 An awake patient without respiratory compromise may find holding their fractured ribs with a hand helpful to manage pain during respiration. Deliberate positioning of the patient lying on an anterior or lateral flail segment is not feasible in transport or during spinal immobilisation. Where possible, sitting the patient up, may be beneficial to respiratory function. 3-6


Analgesia is critical in the early management of rib fractures. 64 A pain score should be performed early and repeated at frequent intervals. Analgesic agents such as intravenous Paracetamol, Morphine or Fentanyl, Ketamine or intranasal Diamorphine should all be considered depending on availability and expertise. Entonox cannot be recommended as approximately one third of patients with >3 rib fractures have an underlying pneumothorax (personal communication TARN).



Intubation and mechanical ventilation are not obligatory for flail chest in the absence of respiratory failure. 65-71



Risk factors for a poor outcome following rib fractures includes age 65 years or more, three or more rib fractures, bilateral flail chest, chronic lung disease, co-existent underlying lung injury, pre-injury anticoagulant use, BMI >25, and oxygen saturation 15mins76-78

• Unskilled practitioner

The use of ultrasound is still unproven in determining the need for pre-hospital thoracotomy, but there are some pre-hospital systems that use ultrasound in the diagnosis of pericardial effusions for blunt trauma patients77. Pre-hospital ultrasound may be useful in the non-arrested patient or the blunt trauma patient with suspected tamponade.




The technique of resuscitative thoracotomy is comprehensively described by Wise, et al. 79
Pre-hospital thoracotomy should only be performed by a skilled practitioner, within a system of training, continued education, audit and governance. The concept of the untrained practitioner undertaking the procedure is unethical. All cases of pre-hospital thoracotomy should automatically trigger network audit and review procedures.

If the pre-hospital team do not have the skills to perform a thoracotomy for a patient in cardiac arrest, they should move to the hospital immediately. If a more advanced practitioner is responding to scene it may be prudent to rendezvous on route to or at hospital.

The risks of a resuscitative thoracotomy should not be underestimated and include blood borne infections80; sharp injuries; and Post Traumatic Stress Disorder for emergency services personnel and bystanders.

Page 9 of 13

Conclusion
This consensus statement forms an update to the 2007 FPHC guideline on the management of lifethreatening chest injuries. It is intended that the document will be updated in the future to reflect ongoing developments in evidence and clinical practice.


Acknowledgements
We acknowledge the contribution of representatives from the following organisations: Association of First Aiders, BASICS, BASICS Scotland, Cardiothoracic Surgery – UHCW, Faculty of Pre-Hospital Care, FPHC Child Health & Paediatric representative, Mountain Rescue England & Wales, North East Ambulance Service, North West Ambulance Service, Northern Ireland Ambulance Service, Scottish Ambulance Service, South Central Ambulance Service, South East Coast Ambulance Service, UKSAR medical group, West Midlands Ambulance Service, Yorkshire Ambulance Service.

Competing interests
None declared.

Funding
The Consensus meeting was funded by the Faculty of Pre-hospital Care, Royal College of Surgeons of Edinburgh.

Translation - Swedish

Sida 1 av 13

Det prehospitala omhändertagandet av patienter med livshotande toraxskador: ett konsensusuttalande

Caroline Leech, Keith Porter, Richard Steyn, Colville Laird, Imogen Virgo, Richard Bowman, & David Cooper

Toraxskador förblir en signifikant dödsorsak vid stort trauma och de är svåra att diagnostisera korrekt i prehospital miljö. Incidensen av livshotande toraxskador är relativt låg. Efter personlig kontakt tillhandahöll brittiska Trauma Audit Research Network siffror avseende frekvensen av diagnostiserade toraxskador bland brittiska patienter som utsatts för stort trauma. Dessa var inrapporterade till databasen mellan januari 2005 och september 2013 (se tabell 1).


Tillstånd
Frekvens bland 183 232 patienter som utsatts för stort trauma.

Övertryckspneumotorax
1 av 250 (0,4 %)

Öppen pneumotorax
1 av 10 000 (0,01 %)

Massiv hemotorax
1 av 1000 (0,1 %)

Instabil bröstkorg (inkluderar > 3 revbensfrakturer)
1 av 50 (2,2 %)

Hjärttamponad
1 av 1250 (0,08 %)

Tabell 1: Frekvensen av toraxskador hos brittiska patienter som utsatts för stort trauma, inrapporterade till TARN

"Det prehospitala omhändertagandet av patienter med toraxskador: ett konsensusuttalande" publicerades av Fakulteten för prehospital vård vid Royal College of Surgeons i Edinburgh 2007. 1 Sedan dess har ny evidens publicerats och förändringar skett i den prehospitala organisationen. För att uppdatera de befintliga riktlinjerna hölls ett konsensusmöte för intressenter vid Fakulteten för prehospital vård i Coventry i november 2013. Inför konsensusmötet gjordes en litteraturgenomgång för att ta fram relevant information för diskussionsprocessen. I de fall där evidens saknades diskuterade vårdutövarna bästa praxis utifrån expertutlåtanden.

Detta dokument tillhandahåller riktlinjer för det prehospitala omhändertagandet av patienter med livshotande toraxskador som övertryckspneumotorax, öppen pneumotorax, massiv hemotorax, instabil bröstkorg (inklusive multipla revbensfrakturer) och hjärttamponad.

Generell behandling
Syrgasbehandling med högt flöde på reservoarmask bör inledas på alla patienter som har utsatts för stort trauma. Ett målintervall för syremättnad på 94–98 % bör upprätthållas.2

Patientens optimala position för gasutbyte är sittande eller liggande med den friska lungan nedåt.3–6 Detta är sannolikt inte möjligt när det gäller hypovolemiska patienter där kotfrakturer inte kan uteslutas, hos patienter där en lungskada orsakat blödning i luftvägarna eller där det finns praktiska hinder relaterade till säkerhet under transport.

Tidig och effektiv smärtlindring är nödvändig för patienter med måttlig eller svår smärtupplevelse. Smärta från revbensfrakturer eller sår bidrar till respiratorisk insufficiens, och effektiv smärtlindring kan göra att invasiva prehospitala toraxinterventioner kan undvikas.

Sida 2 av 13

Övertryckspneumotorax
Att diagnostisera en övertryckspneumotorax hos en traumapatient som spontanandas kan vara svårt. Akut dekompensation sker i allmänhet snabbt. Vanliga kännetecken är generella symtom av bröstsmärta och andnöd, med takykardi och ipsilateralt minskat luftintag i 50–75 % av fallen. Hyperresonans och trakeal deviation är sällsynta tecken.7


Övertryckspneumotorax uppstår sannolikt lättare vid övertrycksventilation.8 Ventilerade patienter uppvisar vanligtvis ett snabbt insättande av symtom såsom hypotoni, takykardi, sjunkande syremättnad, sjunkande hjärtminutvolym och ökat inflationstryck, vilket kan leda till hjärtstillestånd om den inte snabbt identifieras.7

Ultraljud kan användas som ett komplement i diagnostiseringen av pneumotorax efter toraxtrauma. Undersökningsmetoden har visat sig vara mer noggrann än konventionell röntgen av bröstkorgen 9,10 men är operatörsberoende och kan ge falskt negativa resultat. Det skall därför användas som en del i ett standardomhändertagande i en organisation med god klinisk styrning, och bör inte fördröja behandlingen av livshotande toraxskador.

Exsufflering av övertryckspneumotorax
Exsufflering skall utföras på alla patienter med misstänkt övertryckspneumotorax som visar tecken på dekompensation (hypoxi, kardiovaskulär försämring med förlust av radialispuls och/eller minskad medvetandegrad)11. Det finns en betydande risk för iatrogen pneumotorax om patienten feldiagnostiseras och exsufflering utförs. Incidensen för komplikationer ligger mellan 0–11 %, med anatomisk felplacering som största bidragande faktor 12–16.

Förstahandsvalet för placering är det andra interkostalrummet (under det andra revbenet) i medioklavikularlinjen (bild 1). Studier har påvisat en dålig följsamhet avseende korrekt anatomisk placering 17 och därför måste vårdutövaren vara väl förtrogen med bröstkorgens anatomiska landmärken.

Bild 1: Ytanatomiska landmärken för korrekt placering av kanyl för exsufflering och torakostomi

• Klavikeln sträcker sig lateralt från sternum till akromion i axelleden

• Placering av kanyl för exsufflering: Andra interkostalrummet, i medioklavikularlinjen
• Leden där manubrium sterni ansluter till corpus sterni. Andra revbenets interkostalbrosk artikulerar vid denna punkt
• Placering av torakostomi: femte interkostalrummet, precis anteriort om medioaxillarlinjen (eller högre)

Sida 3 av 13

I Storbritannien används ofta en 4,5 cm lång standardkanyl på 14G för exsufflering. Ett flertal studier har påvisat att medelmåttet för toraxväggens tjocklek vid det andra interkostalrummets medioklavikularlinje varierar från 3,06 till 5,36 cm. Detta innebär att en 4,5 cm lång kanyl inte skulle nå pleurahålan på 4–100 % av patienterna 12–28.

Exsufflering av övertryckspneumotorax kan även misslyckas genom att kanylen obstrueras av blod och vävnad eller att den knickas. Om det inte är tydligt att det kommer luft ur kanylen vid första försöket bör ytterligare en kanyl införas i bröstkorgen. Denna bör vara fäst vid en spruta med vilken 2ml luft eller vatten injiceras. Andra orsaker till misslyckande kan vara förekomsten av en lokaliserad övertryckspneumotorax hos en lungsjuk patient 29, eller en stor luftläcka där luft i pleurahålan ansamlas snabbare än den töms ut genom kanylens begränsade inre diameter 30.


Exsufflering med en lateral metod (precis anteriort om medioaxillarlinjen) har föreslagits som potentiellt mer effektiv än den konventionella anteriora metoden. Två studier har kunnat påvisa att den laterala toraxväggen är tunnare än den anteriora, och fyra studier har påvisat att den laterala toraxväggen är tjockare än den anteriora 21, 26, 31–34.

Exsuffleringen skall i första hand utföras i det andra interkostalrummet i medioklavikularlinjen. Vid en förmodad övertryckspneumotorax där patienten inte förbättras kliniskt kan ett andra försök göras med en 14G-kanyl i det femte interkostalrummet, precis anteriort om medioaxillarlinjen (bild 2). Det bör beaktas att toraxväggens tjocklek förmodligen minskar lateralt när patientens armar höjs ovanför huvudet, men patienten kan inte transporteras i denna position. En kanyl som placeras lateralt kommer vara mer benägen att knickas när patientens armar är utsträckta längs sidorna. En potentiellt ökad risk för iatrogen skada föreligger också vid det laterala insticksstället, och därför måste vårdutövarna genomgå utbildning i att kunna identifiera rätt landmärken.


Under de senaste åren har kommersiella produkter, som t.ex. ThoraQuik-enheten, godkänts av MHRA (Medicines & Healthcare Products Regulatory Agency i Storbritannien) och testats med gott resultat 35, 36. Dessa enheter kan vara att föredra framför en 4,5 cm lång 14G-kanyl (som inte är MRHA-godkänd), men de är fortfarande nya i klinisk användning. De ytanatomiska landmärkena för placering skiljer sig inte för produkterna.

Torakostomi med öppen teknik
Ett kirurgiskt snitt och insättandet av en torakostomi för att minska trycket i pleurahålan är en effektiv metod för behandling av övertryckspneumotorax 37–40. Ingreppet är även diagnostiskt då den kollapsade lungan kan palperas med fingrarna. Lungan skall återfyllas då trycket minskats. Öppen torakostomi kan även användas för att minska trycket från ett allvarligt kirurgiskt emfysem som kan påverka respirationen. Detta tillstånd kan utvecklas efter en allvarlig klämskada mot bröstkorgen.

Öppen torakostomi bör inte vara förstahandsvalet vid behandling av misstänkt övertryckspneumotorax hos patienter med egenandning. I första hand skall exsufflering med ett godkänt instrument utföras. Om detta misslyckas kan öppen torakostomi följt av insättning av toraxdrän övervägas (bild 2). Insättning av toraxdrän bör om möjligt undvikas i prehospital miljö, då det kan fördröja handläggningstiden på plats. Riskerna för att dränet knickas, sätts igen, eller oavsiktligt avlägsnas ökar vid förflyttningar, och även de långsiktiga infektionsriskerna ökar med icke-steril insättningsteknik. Insättning av toraxdrän kan dock accepteras och vara helt nödvändigt under vissa omständigheter, som vid höghöjdsevakuering med flyg eller helikopter.


En torakostomi kan vara första linjens behandling och kan lämnas öppen för patienter som behandlas med övertrycksventilation (Bild 3). Övertrycksventilerade patienter kan ha ett uttalat luftläckage. Därför kan det på dessa patienter vara potentiellt skadligt att täcka den öppna torakostomin med ett lufttätt specialförband för bröstkorgen, vilket kan sättas igen och orsaka en övertryckspneumotorax.


Om patientens tillstånd försämras bör toraxdränet kontrolleras och kanalen åter öppnas med ett rent, handskbeklätt finger, för att säkerställa dess öppenhet. När patienten paketeras inför transport får armarna inte blockera ingångshålen där torakostomi anlagts.

Sida 4 av 13

Bild 2: Flödesschema för behandling av övertryckspneumotorax hos en patient som spontanandas.

LÅNGSAMMARE debut
Bröstsmärta
Andnöd (takykardi och ipsilateralt minskat luftintag i 50–75 % av fallen)


Exsufflering av övertryckspneumotorax Försök 1: Andra interkostalrummet, i medioklavikularlinjen


Exsufflering av övertryckspneumotorax försök 2: överväg lateral metod (Femte interkostalrummet, precis anteriort om främre axillarlinjen)


Torakostomi och insättning av toraxdrän.

Bild 3: Flödesschema för behandling av övertryckspneumotorax hos övertrycksventilerad patient.


SNABB försämring
Hypotoni, takykardi, sjunkande syremättnad, fallande hjärtminutvolym & ökat inflationstryck

Exsufflering av övertryckspneumotorax

Torakostomi (upprepa fingersvep vid klinisk försämring)

Utifrån utbildning och erfarenhet



Sida 5 av 13

Inläggning av toraxdrän – torakostomi

• Patientens arm abduceras och det femte interkostalrummet identifieras precis anteriort om medioaxillarlinjen (se Bild 1). Placeringen bör vara högre på patienter där det är svårt att lokalisera de ytanatomiska landmärkena (t.ex. vid övervikt) eller på gravida kvinnor där diafragman pressats uppåt. Vårdutövaren bör också bekräfta att den utvalda platsen är väl avgränsad inom den "säkra triangeln" (som avgränsas av m. latissimus dorsi anteriort, m. pectoralis major lateralt och en tänkt baslinje superiort om mamillens horisontallinje). 41

• Bröstkorgen desinfekteras med klorhexidinsprit (eller motsvarande).


• Lokalbedövning läggs precis anteriort om medioaxillarlinjen: kutant, subkutant och ner till pleuran och dess omgivande vävnad. (Detta steg är inte obligatoriskt vid traumatiskt hjärtstillestånd).


• Ett 3–5 cm tvärgående snitt görs ovanför och i linje med det femte revbenet. Observera att den neurovaskulära bunten löper längs revbenets nedre kant.

• Med en peang debriderar operatören en passage mellan interkostalmusklerna, ned till pleuran.

• Operatören kan sedan undersöka pleurahålan med ett finger som införs i den skapade passagen. Med en svepande rörelse kan sammanväxningar eller tarmar upptäckas (som vid diafragmaruptur) och det kan konstateras huruvida lungan är uppblåst eller kollapsad. Det kan också vara möjligt att palpera hjärtat vid en vänstersidig torakostomi, för att avgöra om detta fylls väl eller om hjärttamponad föreligger.

Incidensen för komplikationer vid prehospital torakostomi är inte helt obetydlig. Den uppskattas till 10–15 % 44–48. Därför är det absolut nödvändigt att de organisationer som utför torakostomi i prehospital miljö har riktlinjer avseende indikationer och teknik, och att alla vårdutövare får adekvat utbildning. Prehospitala organisationer bör utveckla goda rutiner för återkoppling med sjukhusen för att aktivt kunna granska incidensen för komplikationer.

Det finns ingen konkret evidens för profylaktisk användning av antibiotika vid prehospital torakostomi, men det finns studier som granskat torakostomier med drän som anlagts i hospital miljö 47–53. Det brittiska toraxsällskapets riktlinjer rekommenderar att antibiotikaprofylax bör övervägas för traumapatienter, speciellt efter penetrerande trauma som kräver toraxdrän54. Konsensusgruppens åsikt var att profylaktisk antibiotikabehandling bör övervägas vid prehospital torakostomi, särskilt efter penetrerande toraxtrauma eller vid de tillfällen där transporttiden överstiger 3 timmar.


Ingen evidens har publicerats angående möjligheten att använda en prehospitalt anlagd torakostomi för inläggning av toraxdrän på akutmottagning gentemot ett nytt snitt under sterila förhållanden. Konsensusgruppen ansåg att den befintliga torakostomins ingångshål kan användas för placering av toraxdrän, men att behandling med intravenös antibiotika då måste inledas. Nya snitt kan orsaka mer skada och är därför inte motiverade. Vid penetrerande skada på toraxväggen får ett toraxdrän inte införas i såret, även om placeringen skulle vara den anatomiskt korrekta.


Öppen pneumotorax
Öppen pneumotorax är ett sällsynt tillstånd. Endast 31 fall har rapporterats till TARN under de åtta år som föregick 2013. Detta återspeglar faktumet att vävnaden runt såret återsluts av sig själv i de flesta fall som orsakats av penetrerande toraxtrauma. Diagnostisering av en öppen pneumotorax baseras på det kliniska konstaterandet att det finns ett sår på toraxväggen som "suger" luft och bubblar synbart, med tecken på en underliggande pneumotorax. Alla vårdutövare bör känna igen en övertryckspneumotorax som en komplikation till öppen pneumotorax orsakad av felaktig behandling.


Behandlingsriktlinjer
Användning av ett trekantigt första förband anses inte längre effektivt. 55

Sida 6 av 13

Prioritet 1 är att försluta såret på bröstkorgen med ett lufttätt specialförband. Vid de flesta fallen av öppen pneumotorax krävs ingen ytterligare behandling i prehospital miljö. Ventilerade specialförband har visat sig vara effektiva för att förhindra utvecklingen av övertryckspneumotorax 56 och är att föredra framför icke-ventilerade specialförband för bröstkorgen. Ett ventilerat specialförband kan dock snabbt bli icke-ventilerat genom att det täpps till av blod. Om ett specialförband för bröstkorgen inte finns tillgängligt bör såret täckas helt med ett tunt och torrt häftande förband.

Om patienten utvecklar tecken på övertryckspneumotorax efter att ett lufttätt specialförband eller häftande förband lagts på såret bör detta omedelbart avlägsnas. Vid utebliven förbättring bör exsufflering med kanyl eller torakostomi utföras enligt riktlinjerna för övertryckspneumotorax. I vissa fall kommer såret vara helt ockluderat av ett lufttätt specialförband på grund av patientens position (t.ex. vid en skada på ryggsidan hos en patient liggande på rygg). Det bästa transportläget för patienten bör väljas, där förbandet vid behov kan avlägsnas.

Rapid sequence induction (RSI) och övertrycksventilation måste ibland övervägas vid stor öppen pneumotorax där patienten uppvisar respiratorisk svikt.

Om sådan finns tillgänglig bör profylaktisk intravenös antibiotika administreras till alla patienter med penetrerande toraxskador. 47, 54, 57, 58 Ett lämpligt val är Amoxicillin med Clavulansyra, ett kombinationspreparat tillhörande gruppen bredspektrumantibiotika, alternativt Gentamicin för patienter som är allergiska mot penicillin.

Massiv hemotorax
Diagnosen massiv hemotorax ställs i prehospital miljö på följande sätt:


• Kliniska tecken på hemotorax med hypovolemi
• Blödning från en torakostomi eller från ett toraxdrän som anlagts vid misstänkt övertryckspneumotorax
• Fynd vid nödtorakotomi på grund av traumatiskt hjärtstillestånd orsakat av penetrerande trauma


De kliniska tecknen på massiv hemotorax kan i prehospital miljö vara mycket svåra att skilja från en övertryckspneumotorax. Undersökning av bröstkorgen kan avslöja takypné, minskad toraxexpansion, dämpat perkussionsljud, minskat luftintag, minskad vokal resonans och hypoxi. Cirkulationssvikt blir normalt påtaglig innan andningen påverkas.

Behandlingsriktlinjer
Prehospital dränering av en massiv hemotorax kan vara skadlig då ingreppet kan lossa blodproppar och leda till ytterligare interna toraxblödningar. Detta bör därför inte utföras rutinmässigt. 42,59


Om ingen andningspåverkan konstateras (takypné, hypoxi) bör dränering av hemotorax skjutas upp tills patienten har anlänt till akutmottagning där blodprodukter, blodåtervinning och toraxkirurgi finns att tillgå. I de fall där övertryckspneumotorax inte kan uteslutas kommer prehospital torakostomi eller insättning av toraxdrän bli nödvändigt, enligt behandlingsriktlinjerna för övertryckspneumotorax ovan.

Om en betydande blödning från brösthålan noteras vid torakostomi kan ett toraxdrän vara lämpligt (för övervakning av pågående blodförlust och diagnostisering av massiv hemotorax), men bör inte förlänga handläggningstiden på plats. Att klampa ett prehospitalt insatt toraxdrän från en blödande hemotorax kan övervägas, men detta är mycket riskfyllt då sannolikheten är stor att det finns en underliggande pneumohemotorax och att man även riskerar att orsaka en övertryckspneumotorax.

Sida 7 av 13


Blodåtervinning används för närvarande inte prehospitalt i Storbritannien, men bör övervägas omedelbart vid ankomst till sjukhus.

Som vid alla fall av inre blödning bör patienten hanteras med minimala rörelser (detta inkluderar undvikande av stockvändning) för att minimera frisättning av blodproppar. 60

En bolusdos tranexamsyra bör administreras så snabbt som möjligt och inom tre timmar från skadans uppkomst. 61

Vätsketerapi skall administreras enligt gällande rutiner avseende kontrollerad hypotension, där man titrerar bolus på 250 ml för att upprätthålla ett systoliskt blodtryck på 90 mmHg.62

Instabil bröstkorg
Tecken på instabil bröstkorg kan innefatta smärta vid inandning, som i sin tur orsakar ytlig andning eller minskad inspiratorisk ansträngning, ömhet i toraxväggen, knastrande ljud vid palpation över felställda revbensfrakturer, deformitet av toraxväggen eller en underliggande lungskada. Lungkontusion, pneumotorax eller hemotorax är tillstånd som samtliga kan återfinnas vid instabil bröstkorg. 63

Paradoxala andningsrörelser upptäcks inte alltid i den prehospitala bedömningen på grund av patientens kroppsläge och ofrivilliga spänningar i den interkostala muskulaturen. Orsaken till andningspåverkan efter trubbigt våld mot torax är oftast smärta och underliggande lungskada, snarare än paradoxal andningsrörelse. 64

Det kan vara viktigare för handläggningen och triageringen att påvisa att patienten har multipla revbensfrakturer (fler än tre) än att identifiera specifika instabila segment.63


Behandlingsriktlinjer
Det finns ingen evidens för att manuell splintning av ett instabilt segment med handen eller med något förbandsmaterial förbättrar andningsfunktionen. Det kan snarare försämra ventilation. 62 En vaken patient utan andningspåverkan kan ibland uppleva att det hjälper att hålla sin hand mot de brutna revbenen för att hantera smärtan vid in- och utandning. Att avsiktligt placera patienten så att hen ligger på det instabila segmentet är inte genomförbart under transport eller vid spinal immobilisering. Om möjligt kan en sittande ställning underlätta andningsarbetet för patienten. 3–6

Smärtlindring är en mycket viktig del i handläggningen av patienter med revbensfrakturer.64 Smärtskattning bör utföras tidigt och upprepas med jämna mellanrum. Följande smärtstillande läkemedel bör övervägas beroende på tillgänglighet och erfarenhet hos vårdutövaren: intravenöst paracetamol, morfin, fentanyl, ketamin eller intranasalt diamorfin. Entonox (lustgas/syrgasinhalation) kan inte rekommenderas då ungefär en tredjedel av patienterna med mer än tre revbensfrakturer har en underliggande pneumotorax (källa: personlig kommunikation TARN).

Intubation och mekanisk ventilation är inte något som är obligatoriskt för traumapatienter med instabil bröstkorg, såvida de inte uppvisar respiratorisk svikt. 65–71

Det finns ett antal riskfaktorer för dålig prognos efter revbensfrakturer. Till dessa hör ålder överstigande 65 år, tre eller flera revbensfrakturer, bilateral instabil bröstkorg, kronisk lungsjukdom, samtidigt förekommande underliggande lungskada, användning av antikoagulantia innan skadan, BMI > 25 och syremättnad < 90 % på akutmottagning.72 Om någon av dessa faktorer är påvisbara, finns skäl att omvärdera triageringen till ett traumacenter som har toraxkirurgi tillgängligt.

Sida 8 av 13

Hjärttamponad
Det finns inga tillförlitliga tecken eller symtom på hjärttamponad som kan noteras i prehospital miljö. Misstankar om sådan kan däremot baseras på den penetrerande skadans mekanism och bekräftas av att patienten försämras. Patienter med penetrerande toraxskador bör transporteras till närmsta traumacenter så snabbt som möjligt och med minimal intervention. Förekomsten av normala vitalparametrar bör inte lugna vårdutövaren eller försena transport och överlämnande 73. Att utföra RSI på patienter vid misstänkt hjärttamponad kan utlösa cirkulationskollaps och bör om möjligt undvikas.

Det finns ingen evidens för prehospital perikardiocentes. Tekniken är komplicerad och associerad med hjärtskada. Det är osannolikt att det koagulerade blodet i perikardiet kan aspireras med en nål, och tekniken hindrar inte fortsatt blödning från kammaren in i hjärtsäcken. 74

Prehospital torakotomi med clamshell-öppning bör betraktas som en nödtorakotomi: en integrerad del av den livräddande återupplivningen av en traumapatient med penetrerande toraxskador.

Indikationerna för torakotomi är:
• Sår efter knivhugg på bröstkorgen eller på bukens övre del
• Hjärtstillestånd med förlust av vitalparametrar ≤ 15 minuter
• Den misstänkta skadan lämpar sig för temporär åtgärd och kontroll
• Förekomst av en kedja för överlevnad genom etablerade rutiner för omhändertagande efter en nödtorakotomi

Kontraindikationerna för prehospital torakotomi efter toraxtrauma är:
• Hjärtstillestånd sekundärt till trubbigt våld
• Hjärtstillestånd sekundärt till skottskada. 75
• Förlust av vitalparametrar > 15 minuter 76-78
• Okvalificerad vårdutövare


Ultraljudsundersökning har ännu inte prövats när det gäller att fastställa behovet av prehospital torakotomi, men några prehospitala aktörer använder ultraljud för diagnos av perikardiella utgjutningar hos traumapatienter som utsatts för trubbigt våld 77. Prehospitalt ultraljud kan passa patienter som ännu inte gått in i cirkulationsstillestånd eller traumapatienter som misstänks ha en hjärttamponad efter att ha utsatts för trubbigt våld.

Tekniken för nödtorakotomi beskrivs utförligt av Wise et al.79 Prehospital torakotomi bör endast utföras av en kompetent vårdutövare inom en organisation som tillhandahåller träning, fortsatt utbildning, granskning och förvaltning. Att en okvalificerad vårdutövare skulle genomföra ingreppet skulle vara oetiskt. Alla fall av prehospital torakotomi bör automatiskt utlösa granskning inom nätverket samt noggrann utvärdering.


Om det prehospitala teamet inte besitter kompetensen att utföra en torakotomi på en patient med hjärtstillestånd, skall de omedelbart ta sig till sjukhus. Om en vårdutövare med högre utbildning och större erfarenhet är utlarmad kan det vara klokt att mötas upp på väg till eller på sjukhuset.

Riskerna vid en nödtorakotomi skall inte underskattas. De omfattar blodsmitta, stickskador och posttraumatisk stress för räddningspersonal och åskådare.




Sida 9 av 13

Sammanfattning
Detta konsensusuttalande innebär en uppdatering av 2007 års FPHC-riktlinjer avseende omhändertagandet av patienter med livshotande toraxskador. Avsikten är att dokumentet i framtiden skall uppdateras, för att återspegla den kontinuerliga utvecklingen av evidens och klinisk praxis.


Tack till
Vi vill tacka företrädarna för följande bidragande organisationer: Association of First Aiders, BASICS, BASICS Scotland, Cardiothoracic Surgery – UHCW, Faculty of Pre-Hospital Care, FPHC Child Health & Paediatric representative, Mountain Rescue England & Wales, North East Ambulance Service, North West Ambulance Service, Northern Ireland Ambulance Service, Scottish Ambulance Service, South Central Ambulance Service, South East Coast Ambulance Service, UKSAR medical group, West Midlands Ambulance Service, Yorkshire Ambulance Service.


Konkurrerande intressen
Inga har uppgetts.

Finansiering
Konsensusmötet finansierades av Fakulteten för prehospital vård vid the Royal College of Surgeons i Edinburgh.
More
Master's degree - Linnaeus University
Registered at ProZ.com: Jan 2017.
N/A
N/A
SFÖ
Adobe Acrobat, MateCat, memoQ, MemSource Cloud, Microsoft Office Pro, Microsoft Word, SDL TRADOS
CV available upon request
Maria Kronvall endorses ProZ.com's Professional Guidelines.
Bio
I am a qualified non-fiction translator with extensive medical experience. My translation training derives from the Non-fiction Master Programme at the Linnaeus University, Sweden. English - Swedish were my chosen languages, and I graduated in June 2017. I also have a Bachelor of Arts with a major in English from the Mid Sweden University, a Bachelor of Science in Nursing from Malmö University, and a Graduate Diploma in Emergency Care from Lund University.
I regard my background as a specialist nurse as an important asset in my work as a non-fiction translator specializing in the translation of texts concerning medicine, health, and popular science. My translation training at the Linnaeus University has provided a solid base to stand on as a professional translator, and I am now ready to deliver high-quality translations based on professionalism, specialist competence, stylistic ability, and reliability.
You are most welcome to contact me at gneisttranslations@gmail.com
Keywords: English to Swedish, Swedish, translation, translations, freelance, proofreading, medicine, medical, health, healthcare, emergency care, ambulance care, pre-hospital care, cardiology, internal medicine, sciences, medical devices, science, popular science, biology, clinical trials, pharmacology, manufacturing, manuals, instructions, biotechnology, educational material.
Profile last updated
Aug 8, 2018