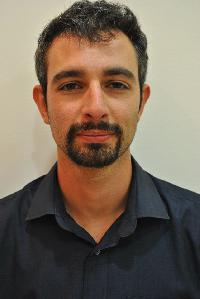 Member since Dec '18
Working languages:
English to Greek
Greek to English
Alexandros Tsouris
Marketing-Advertising & User manuals



Athens, Attiki, Greece

Local time:

12:58 EEST (GMT+3)




Native in

: Greek

PayPal accepted

Feedback from
clients and colleagues
on Willingness to Work Again

4

positive reviews

(3 unidentified)


Your feedback
Freelance translator and/or interpreter,

Verified member
This person has a SecurePRO™ card. Because this person is not a ProZ.com Plus subscriber, to view his or her SecurePRO™ card you must be a ProZ.com Business member or Plus subscriber.

Translation, Editing/proofreading
Specializes in:
Games / Video Games / Gaming / Casino
Advertising / Public Relations
Marketing / Market Research
Business/Commerce (general)
Management
IT (Information Technology)
Computers: Software
Law: Contract(s)
History
Archaeology
More
PRO-level points: 16, Questions answered: 8, Questions asked: 110
0 entries
Visa, MasterCard, PayPal, Wire transfer | Send a payment via ProZ*Pay
Sample translations submitted: 3
Greek to English: Hotel website translation
General field: Other
Detailed field: Tourism & Travel
Source text - Greek
Διαθέτει ευρύχωρα και καλαίσθητα δίκλινα, τρίκλινα καθώς και οικογενειακά δωμάτια διαφόρων τύπων.
Οι λιτές και γήινες αποχρώσεις συνθέτουν την παραδοσιακή φιλοξενία, δένουν το μοντέρνο με το παραδοσιακό και εκπέμπουν ζεστασιά και φιλικότητα χωρίς υπερβολές τονίζοντας την ομορφιά της φύσης και το περιβάλλον δίπλα στη θάλασσα.

Με βαθιά προσήλωση στις προσωποποιημένες ανάγκες κάθε επισκέπτη, σχεδιάζουμε και προσφέρουμε υπηρεσίες, οργανώνουμε δραστηριότητες και υλοποιούμε επιθυμίες που μπορούν να χαρίσουν μία πραγματικά ζεστή αίσθηση φιλοξενίας.
Με διαφορετική διαρρύθμιση και ξεχωριστή προσωπικότητα, τα δωμάτια αυτά διαμορφώθηκαν για να εξυπηρετήσουν τις ανάγκες κυρίως οικογενειών με ένα παιδί αλλά και παρέες φίλων.
Translation - English
It offers various types of spacious and elegant double, triple and family rooms.
The simple and earthy hues create the feeling of traditional hospitality, blend modern with traditional elements and inspire warmth and friendliness without excesses, highlighting at the same time the natural beauty and the seaside surrounding.

Being deeply committed to a personalised service, we design and offer services corresponding to the needs of every guest, we organise activities and we make your desires come true, providing in this way a truly warm sense of hospitality.
With a different layout and a distinct space mentality, triple rooms were designed to serve mainly the needs of families with one child as well as groups of friends.
Greek to English: Manual for wine-making containers maintenance
General field: Other
Detailed field: Other
Source text - Greek
Οι συσκευές (...brand name...) προστατεύουν τον αέρα οιναποθηκών από την μόλυνση λόγω πτητικών οργανοαλογονούχων ενώσεων, φιλτράροντας τον αέρα με ενεργό άνθρακα.
Η διαδικασία προσρόφησης και η διάτρηση ελέγχονται με δυναμικούς αισθητήρες.

Δέσμευση σε αφρό πολυουρεθάνης και ανάλυση οργανοαλογονούχων επιμολυντών.
Ο κορεσμένος άνθρακας καταστρέφεται εκτός των οιναποθηκών.
Συμβουλευτείτε μας σχετικά με κάθε αερολογικό προβληματισμό.
Για αποτελεσματική επέμβαση χρειάζεται να πραγματοποιηθεί μια αναλυτική προκαταρκτική διάγνωση.

Εξαγνιστής νερού
Λειτουργία:
Κινητή μονάδα διήθησης νερού ύδρευσης για χρήση σε αμπελοκαλλιέργειες και οινοποιεία.
Απομακρύνει χλώριο, βρώμιο, αλογόνο-ανισόλες, αλογονοφαινόλες
Το ... αποτελείται από 2 διηθητικές φύσιγγες σε σειρά:
η πρώτη είναι ένα φίλτρο μεμβράνης
- λεπτό φιλτράρισμα αιωρούμενων στερεών ως 0,5 μm
η δεύτερη περιέχει ενεργό άνθρακα
- απομάκρυνση χλώριου, βρώμιου και παράγωγων οργανοχλωριούχων και οργανοβρωμιούχων ενώσεων

Τεχνικά χαρακτηριστικά:
Κινητό σύστημα τοποθετείται στην είσοδο κυκλωμάτων εξοπλισμού.
Οι διηθητικές φύσιγγες έχουν ανοξείδωτα περιβλήματα, ουδέτερα στην επίδραση οργανοαλογονούχων.
Έλεγχος εσωτερικών πιέσεων με 2 μανόμετρα
Ανοξείδωτες σωληνώσεις και βάνες, με παρεμβύσματα από PTFE (τεφλόν)
Τα δακτυλιοειδή παρεμβύσματα εξασφαλίζουν την στεγανότητα των περιβλημάτων

Πρόληψη και αντιμετώπιση οργανοληπτικών κινδύνων
Λειτουργία:
Μονάδα παραγωγής αρνητικού οξυγόνου μέσω ιονισμού του αέρα.
Δρα ως βιοκτόνο και αποσμητικό.
Συντήρηση δοχείων οινοποίησης, μολυσμένων με Βρεττανομύκητες
- ανοξείδωτα, συνθετικά, τσιμεντένια και ξύλινα βαρέλια και κάδοι
Δραστικό μέσο εναντίον
- μούχλες (Πενικίλλιο, Ασπέργιλλος κτλ.)
- ζυμομύκητες (Βρεττανομύκητες)
- βακτήρια (Ακετοβακτήρια)
Καταστροφή οργανικών μορίων που προκαλούν οσμές

Translation - English
... appliances protect the air of wine cellars from contamination caused by airborne organohalogen compounds by filtering the air with activated carbon.
The adsorption process and the drilling are controlled by dynamic sensors.

Polyurethane foam binding and organohalogen contaminants analysis
Saturated carbon is destroyed out of the wine cellars.
Contact us regarding any air-related concerns.
For effective action a preliminary analytical diagnosis is necessary.

Water softener
Operation:
Μobile unit for water filtration of water supply system for use in vineyards and wineries.
It removes chlorine, bromine, haloanisoles and halophenols
... consists of 2 filter cartridges in series:
the first one is a membrane filter
- fine filtration of suspended solids up to 0.5 μm
the second contains activated carbon
removal of chlorine, bromine and organochlorine and organobromine compounds

Technical Specifications:
Mobile system is mounted on the equipment circuit input
The filter cartridges have stainless housings, neutral to the effect of organohalogens
Internal Pressure Control with 2 manometers
Stainless steel piping and valves, with PTFE (Teflon) gaskets
The ring gaskets ensure tightness of the housings

Prevention and management of organoleptic hazards
Operation:
Negative oxygen production unit via air ionisation.
It acts as a biocide and deodorant.
Maintenance of wine-making containers, infected withBrettanomyces
stainless, synthetic, cement and wooden barrels and vats
Effective medium against
- moulds (Penicillium, Aspergillus etc.)
- yeast (Brettanomyces)
- bacteria Acetobacteria
Destruction of organic molecules producing odours

Greek to English: Newspaper article (politics/ finance)
General field: Other
Detailed field: Journalism
Source text - Greek
Έξοδο από Ε.Ε. με όλα τα οφέλη της κοινής αγοράς θέλει η Μέι

Οι εξελίξεις οι οποίες συνδέονται με την έξοδο της Βρετανίας από την Ευρωπαϊκή Ένωση άρχισαν να διαγράφονται σαφέστερα μετά την πολυαναμενόμενη ομιλία της Τερέζα Μέι την Τρίτη.

Στα σχέδια της Βρετανίδας πρωθυπουργού είναι να αποχωρήσει από την ενιαία αγορά και την τελωνειακή ένωση, να αναλάβει τον έλεγχο της μετανάστευσης από την ηπειρωτική Ευρώπη, να εξασφαλίσει μία σταδιακή αποχώρηση, αλλά σε καθορισμένα χρονικά περιθώρια και να προωθήσει επιμέρους συμφωνίες με τις εμπορικές εταίρους της χώρας. «Επιδιώκουμε τη μεγαλύτερη δυνατή πρόσβαση στην Ε.Ε. μέσω μίας νέας, τολμηρής και μεγαλόπνοης συμφωνίας ελεύθερου εμπορίου, η οποία ενδεχομένως να εμπεριέχει χαρακτηριστικά και διακανονισμούς από όσα προβλέπονταν για τη συμμετοχή μας στην ενιαία ευρωπαϊκή αγορά», ανέφερε μεταξύ άλλων.

Επιπλέον, η Βρετανίδα πρωθυπουργός υποσχέθηκε πως το Κοινοβούλιο θα ψηφίσει επί των τελικών όρων της εξόδου, προσφέροντας μια κάποια ανακούφιση στην αγορά, ενώ στις βρετανικές επιχειρήσεις θα δοθεί περίοδος χάριτος να προσαρμοστούν στα νέα δεδομένα.

Την Τρίτη, οπότε δόθηκε και η ομιλία, η στερλίνα εκτινάχθηκε, αλλά ο FTSE 100 ανέκοψε την επί 14 ημέρες άνοδό του και έκλεισε με -1,5%.

Ευρωστία τραπεζών

Ανεξαρτήτως του τι θα γίνει με την έξοδο της Βρετανίας, οι μεγάλες τράπεζές της εισέρχονται στο 2017 με πολύ εύρωστους ισολογισμούς – και για την ακρίβεια, τους πιο εύρωστους από το ξέσπασμα της χρηματοπιστωτικής κρίσης το 2008 και μετά.

Translation - English
Theresa May is seeking to exit the EU, whilst maintaining all the single market benefits.

Following Theresa May's highly anticipated speech on Tuesday, developments relevant to Brexit have begun taking shape more clearly.

The British Prime Minister is planning to leave the single market and the customs union, introduce control of immigration to Britain from Europe, ensure a phased process for leaving the EU, yet within a defined time frame, and promote additional agreements with Britain's trade partners. Among other things, she said "We seek the greatest possible access to the EU through a new, comprehensive, bold and ambitious Free Trade Agreement. That agreement may take in elements of current single market arrangements in certain areas."

Furthermore, the British Prime Minister promised that the final terms of Brexit will be put to vote in both Houses of Parliament, providing some relief for the market, while British businesses will be given a grace period to adjust to the new environment.

The pound rose on Tuesday, when the speech was given, yet FTSE 100 index broke its 14-day rally and closed at -1.5 %.

Robust Banking Industry

Regardless of any Brexit developments, the largest banks of Britain are entering 2017 with quite healthy balance sheets — and more specifically the strongest since the financial crisis breakout in 2008.
More
Other - metafrasi School of Translator Training, Athens
Years of experience: 4. Registered at ProZ.com: Jun 2017. Became a member: Dec 2018.
N/A
N/A
N/A
Microsoft Excel, Microsoft Word, Powerpoint, SDL TRADOS
CV available upon request
Profile last updated
May 27