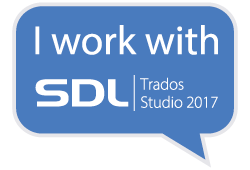 Hi all, I am multi-skilled and reliable English-Korean Translator. I provide English to Korean translations, localization, interpreting and transcreation. I'm an advanced user of several CAT tools and I know how to put translation memories and terminology databases to good use. I do not shy away from technically demanding projects. 
Unless agreed otherwise, confidentiality requirements and all, my translations are checked by my trusted fellow linguists as, being an editor and proofreader myself, I know only too well what a second pair of eyes can do for translation quality. Whenever needed I can arrange for all the necessary controls and checks to deliver a publishing quality translation. 
Based on studying Korean linguistics and cultural studies, my translations are well-adapted to the intended audience. 
Translation Capacity and Rate
3,000 words per working day
15,000 words per working week
USD 0.04 per word (translation)
USD 0.02 per word (proofreading)
USD 15 per hour (translation/proofreading)
Work Experience 
In-house Marketer at Peoplegate Korea for 1 year
Editor at Magazine Yondo for 2 year
Contents Creator at Edu21 Korea for 1 year
After school English teacher at Sinyeon Middle School for 1 year
After school English teacher at Jungang Girls Middle School for 1 year
Writing tutor at Hongeun Youth Center for 1 year
Private Language Tutor for 6 years
Volunteer 
Head of External Cooperation at Seoul Catholic Federation on Youths for 2 years
Holding this duty, I edited all brochures to promote their events in Korean and English.
Volunteering Staff at WYD(World Youth Day), Rio De Janeiro, Brazil
The task was translating English materials to Korean and managing multicultural communication.
Eucation 
Yonsei University, Seoul / BA – Korean Language and Literature, Cultural Criticism
Taegu Foreign Language School, Daegu / Department of English