Native language
-Korean
Language pairs
- English to Korean   
Rates
- USD 0.04 per word(translation)
- USD 0.02 per word(proofreading)
Daily capacity: 3000 words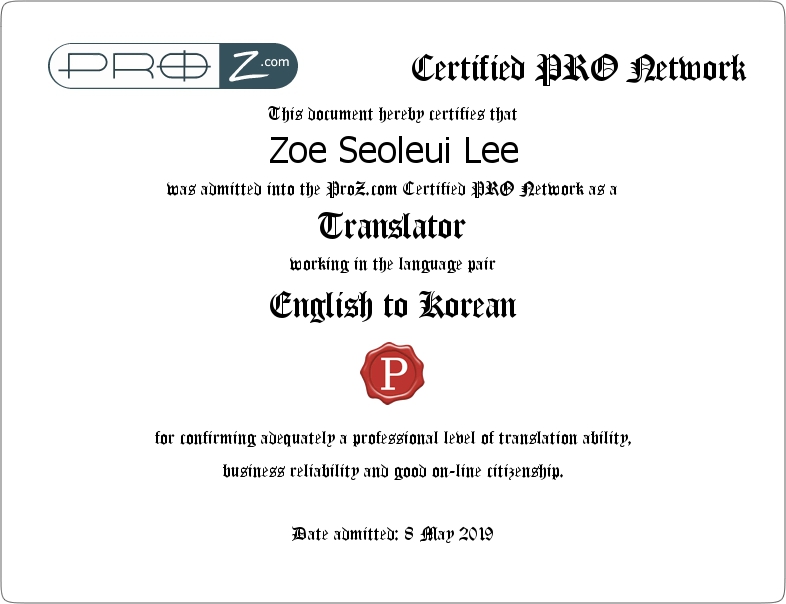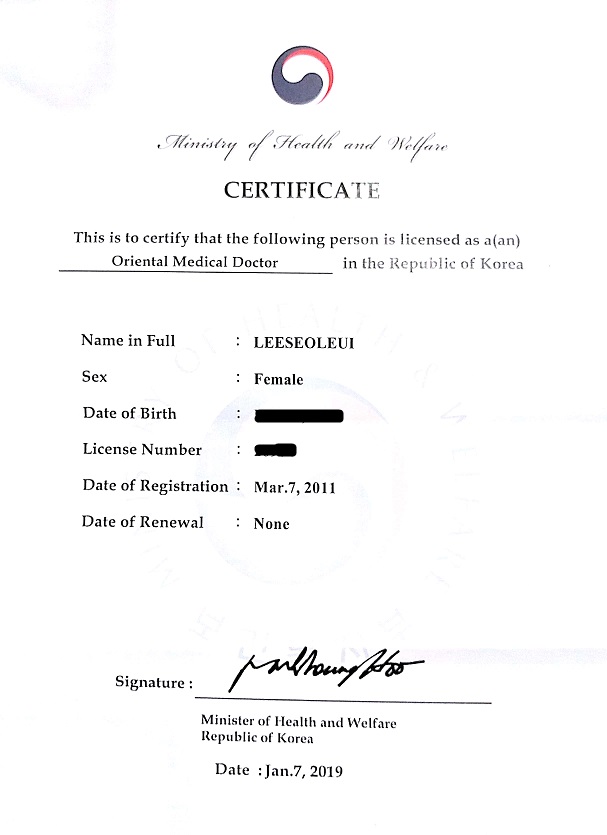 Skills:
-SDL TRADOS(2019), memoQ, Wordfast, Memsource, google translator toolkit, Matecat
-Microsoft Word, Excel
Game(video games, RPG, mobile, FPS, simulations, puzzles, etc.) 
- Mobile game marketing project. March 2019
- have ps4, Nintendo switch, computer for games
- played hundreds of gamed. Recently I played "Overwatch', 'The Witcher series', 'The Legend of Zelda series','Papers please', 'Beholder', 'Dead by daylight', 'Super Mario series', 'The pokemon series' and so on. 
Tourism(Hotels, information, brochure, etc.) 
-Brochure May 2019
- traveled USA, France, Switzerland, Netherlands, United Kingdom, India, Japan, Hong-kong, Czech, Spain, Austria, Germany, Italia, Belgium 
- know how to translate tour guide, restaurant menu, advertisement, anything related to tourism.
Medical(General, clinical trial, papers, etc.)
 Bachelor of Korean traditional medicine
 (Korean traditional medical doctor's license in Korea)
-Papers of medicine June 2019 
-Mainly treated skin diseases, obesity, acne for over 8 years
-Specialized in anatomy, medicine, clinical trials, health, diet and food, cosmetics
-Translated many papers, clinical trials for personal study.
Education:
 Bachelor of Korean traditional medicine / 2005-2011
 -Dongguk University, Seoul, Korea 
 -Finished 6-year course including Anatomy, Biology, Biochemistry, Medical English, and Gynecology, Internal medicine, Dermatology, Pediatrics, Psychiatry, ENT class of Korean traditional medicine.
 Introduction to translation(English to Korean) / 2018
- Hankyoreh cultural center, Seoul, Korea
Hi, I'm a highly motivated and dedicated Freelance English-Korean translator looking to leverage extensive background in medicine, games, and tourism into exact and proper translation.
I have treated many patients as a Korean traditional medical doctor, especially specialized in skin diseases, obesity, acne, muscle pain.
I translated many papers, clinical trials for personal study.
And Also I'm knowledgeable about anatomy, pharmacy. food, nutrition, and health.                         
I have been playing hundreds of games of PS4, Nintendo switch, PC over 20+ years and have a good understanding of game terms.
Traveled many countries of Europe, Asia, USA. So I can translate travel brochure, menu, tour information properly.  
I adapt readily to change and always manage time well
Thank you for taking the time to consider my profile. 
NOTE: To contact me, please don't hesitate to send me an e-mail.
I would send you my cv and samples of translation.
And I'm willing to take any test if you want.