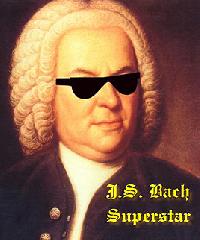 Member since Sep '08
Working languages:
French to Dutch
English to Dutch
German to Dutch
French to Flemish
English to Flemish
iqcservices
also an engineer; Trados expertise



Antwerp, Antwerpen, Belgium

Local time:

03:58 CET (GMT+1)



Technical accuracy, stylistic fluency, high service quality standards: you'll be back!
Freelance translator and/or interpreter,

Verified member
This person has a SecurePRO™ card. Because this person is not a ProZ.com Plus subscriber, to view his or her SecurePRO™ card you must be a ProZ.com Business member or Plus subscriber.

Translation, Editing/proofreading
Specializes in:
Computers: Hardware

Computers: Software

Electronics / Elect Eng

Energy / Power Generation

Engineering (general)

IT (Information Technology)

Patents
Transport / Transportation / Shipping
Chemistry; Chem Sci/Eng
Food & Drink
More
PRO-level points: 427, Questions answered: 300, Questions asked: 81
Sample translations submitted: 3
French to Dutch: Science - le hasard
Source text - French
Les mathématiques n'ont jamais réussi à donner une définition précise du hasard. Le problème du hasard, ou plus exactement d'une séquence aléatoire de nombres entiers, est le suivant: dès lors que l'on parvient à définir une telle séquence de façon exacte comment être sûr qu'elle est bien aléatoire? Dire avec précision ce qu'est le hazard revient à nier sa nature meme de désordre total, absolu. Laplace, physicien déterministe a écrit un 'Essai philosophique sur les probabilités' et a montré que dans une série d'événements indéfiniment prolongée, l'action des causes régulières et constantes doit l'emporter à la longue sur celle des causes irrégulières. Une observation confirmée par Kolmogorov qui a montré que les phénomènes aléatoires, considérés dans leur action collective à grande échelle, créent une régularité non aléatoire, mais sur un grand nombre de tirages (à grande échelle), cette proportion sera très proche d'un sixième: une régularité qui n'est plus aléatoire. On utilise la méthode Monte-Carlo pour tester une série aléatoire, bien qu'elle ne soit pas infaillible. Pour Poincaré, le hasard résulte de la complexité: quand les causes sont multiples, d'imperceptibles perturbations engendrent de grands effets. La moindre imprécision prend rapidement des proportions énormes et rend illusoire une relation stricte de cause à effet. Le hasard résulte donc, non pas d'une absence de causes, mais de l'addition d'une multitude de petites causes indépendantes. Pour Cournot (1992), c'est la rencontre de deux séries causales indépendantes. Il intervient dans l'évolution des espèces dans la réplication de l'ADN avec les mutations, dans la formation des gamètes (spermatozoids et ovules), dans la fécondation d'un ovule par un seul spermatozoïde sur les milliards qui sont émis, dans la rencontre des partenaires sexuels, dans les événements et les concurrences au sein de la communauté biologique, dans l'interférence entre l'histoire de la Terre et celle de la vie. Il existe selon Mandelbrot deux formes de hasard. Le hasard bénin décrit les variations d'un phénomène par une courbe de Gauss. C'est par exemple, le mouvement brownien (Brown, 1827) qui résulte des chocs des atomes de l'eau chauffée contre les grains de pollens (Einstein, 1905). Le hasard sauvage décrit des fonctions discontinues et des fluctuations tout à fait extrêmes (processus de Cauchy, distribution de Lévy). Lévy a montré en 1930 que l'oiseau, un cormorant par exemple, reste sur un banc de poisson où il pêche par petits sauts pendant un certain temps avant de s'envoler brusquement très loin sur un autre banc et de recommencer sa pêche. Ce sont les vols de Lévy du hasard sauvage. Les fluctuations du logarithme des cours des denrées et boursiers fluctuent de façon rapide avec des ruptures, les krachs, qui suivent les distributions de Lévy plutôt que les distributions gaussiennes d'un hasard faible ou bénin…
Translation - Dutch
De wiskunde is er nooit in geslaagd een nauwkeurige definitie te geven van het toeval. Het probleem van het toeval, of juister, van een willekeurige rij van gehele nummers, is het volgende: hoe er zeker van zijn dat een dergelijke rij wel degelijk aleatorisch is, indien men erin slaagt ze op exacte manier te definiëren? Met precisie zeggen wat het toeval is, komt erop neer zijn natuur zelf van totale, absolute wanorde te negeren. De deterministische fysicus Laplace heeft een 'Filosofisch essay over de mogelijkheden' geschreven en aangetoond dat, in een onbepaald uitgebreide rij van gebeurtenissen, de actie van de reguliere en constante oorzaken het op termijn moet halen van deze van de irreguliere oorzaken. Een observatie die bevestigd werd door Kolmogorov die aangetoond heeft dat de aleatorische fenomenen, beschouwd in hun collectieve actie op grote schaal, een niet-aleatorische regulariteit creëren. Bijvoorbeeld zal, in een reeks bekomen door het opgooien van een dobbelsteen, de verhouding van het aantal tweeën erg variabel zijn, want het fenomeen is aleatorisch, maar op een groot aantal testresutaten (op grote schaal) zal deze verhouding heel dicht bij één zesde liggen: een regulariteit die niet meer aleatorisch is. Men gebruikt de Monte-Carlo methode om een aleatorische serie te testen, hoewel ze niet onfeilbaar is. Voor Poincaré resulteert het toeval uit de complexiteit: wanneer de oorzaken veelvuldig zijn, brengen onmerkbare verstoringen grote effecten teweeg. De minste onnauwkeurigheid neemt snel enorme proporties aan en maakt een strikte relatie tussen oorzaak en effect illusoir. Het toeval resulteert dus niet uit een gebrek aan oorzaken, maar uit een som van vele, onfhankelijke, kleine oorzaken. Voor Cournot (1992) is het toeval de ontmoeting van twee onafhankelijke oorzakelijke series. Het komt voor bij de evolutie van de soorten bij de replicatie van het DNA wanneer zich mutaties voordoen, bij de vorming van de gameten (spermatozoïden en eicellen), bij de bevruchting van een eicel door één enkele spermatozoïde op de miljarden die aangevoerd worden, bij de ontmoeting van de sexuele partners, bij de gebeurtenissen en het samenlopen ervan in een biologische gemeenschap, bij de interferentie tussen de geschiedenis van de Aarde en dat van het leven. Volgens Mandelbrot bestaan er twee vormen van toeval. Het milde toeval beschrijft de variaties van een gebeurtenis door een Gausscurve. Een voorbeeld hiervan is de Brownse beweging (Brown, 1827) die resulteert uit de botsing van de wateratomen met pollenkorrels (Einstein, 1905). Het ongebreidelde toeval beschrijft discontinue functies en heel extreme fluctuaties (processen van Cauchy, distributies van Lévy). In 1930 heeft Lévy aangetoond dat een vogel, een aalscholver bijvoorbeeld, boven een school van vissen blijft waar hij een zekere tijd vist, hierbij kleine luchtsprongetjes makend, om vervolgens op bruuske wijze heel ver weg te vliegen naar een andere school waar hij zijn vangst opnieuw begint. Het zijn de Lévy vluchten van het ongebreidelde toeval. De logaritmische fluctuaties van de voedsel- en beurskoersen variëren op snelle manier en vertonen breuklijnen, de krachs, die volgens Lévy- in plaats van volgens de Gaussdistributies van het zwakke of milde toeval verlopen...
German to Dutch: Rechtsstreit
Source text - German
Gutachterkost zählen nur in den Fällen zim erstattungsfährigen Schaden, wenn die Einholung des Gutachtens erforderlich und zweckmäβig zur Rechtsverfolgung ist:

"Die Kosten eines Sachverständligengutachtens gehören zu dem mit dem Schaden
Unmittelbar verbundenen und gem. § 249 I BGB (n.F.) auszugleichenden
Vermögensnachteilen, soweit die Begutachtung zur Geltendmachung des
Schadensersatzanspruchs erforderlich und zweckmäβig ist (vgl. BGH, NJW-RR 1989,
953 [956])".
(…)
Schlieβlich kann all dies letzlich allerdings dahinstehen, da, selbst wenn ein Schadensersatzanspruch der Klägerin zu 2) dem Grunde nach gegeben wäre und dieser wirksam an die Klägerin zu 1) abgetreten worden wäre, diese Abtretung nur in dem Umfang erfolgt sein kann, wie ein ursprünglicher Schadenersatzanspruch der Klägerin zu 2 bestehen würde: Ein solcher besteht bereits dem Grunde nach nicht, da, selbst wenn – wie nicht – eine Schlechtleistung der Beklagten im Zusammenhang mit der Erbringung von Leistungen nach dem Wartungsvertrag zwischen der Beklagten und der Klägerin zu 2) vorliegenwürden, jedenfalls der Mangelfolgeschaden (und im einen solchen handelt es sich, da nicht der Schaden an der behaupteten mangelhaften Batterie geltend gemacht wird, sondern Schäden an dem Flugzeug, Gewinenntgang, Gutachterkosten und Nutzungsausfall) wegen dem zwischen der Klägerin zu 2) und der Beklagten vereinbarten Wartungsvertrag/AGB wirksam ausgeschlossen ist.
Der von den Klägerinnen als Anlage K 4 vorgelegte "Maintenance Service Contract" zwischen der Beklagten und der XXX vom 20. April 2006 bestimmt in Punkt 27.1, dass die Allgemeinen Geschäftsbedingungen der YYY Vertragsinhalt werden:
"27.1 Part of this Agreement are the "General Terms and Conditions of Business for
the servicing and maintenance of aeronautical equipment YYY, JAR 145 LBA.0045".
In den von den Klägern vorgelegten, Bestandteil des Vertrages bildenden "Allgemeinen Geschäftsbedingungen für die Ausführungs- und Instandsetzungsarbeiten am Luftfahrtgerät YYYY" heiβt es in Punkt 10 "Haftung", dass die Beklagte nicht für Mangelfolgeschäden, nämlich nicht für Schäden an den Objekten der Auftraggeber haftet:

"Wir haften nicht für Schäden und Verluste an den uns zur Bearbeitung übergebenen
Auftragsgegenständen und deren Teilen, es sei denn, sie sind vin uns oder unserem
Personal vorsätzlich oder grob fahrlässig verursacht werden".
Diese Haftungsfreizeichnung für Schäden an den Auftragsgegenständen ist auch wirksam und entspricht den Anforderungen an Allgemeine Geschäftsbedingungen gemäβ §§ 305 ff. BGB. Da weder die Haftung für Schäden an Körper, Leben oder Gesundheit, noch für grobes Verschulden oder Vorsatz ausgeschlossen wird, erfüllt die zitierte Klausel inbesondere die Voraussetzungen des § 309 BGB.
Demzufolge ist die Haftung für die geltend gemachten Mangelfogeschäden der Klägerinnen gemäβ Punkt 10.1 der Allgemeinen Geschäftsbedingungen der Beklagten wirksam abgedungen worden, und nur um solche handelt es sich bei den Klagforderungen.

Translation - Dutch
Expertisekosten tellen slechts ingeval van terugvorderbare schade, indien het verzoek voor de expertise noodzakelijk en zinvol voor rechtsvervolging is:

"Expertisekosten behoren tot de direct met de schade samenhangende en volgens
§249 I BGB (n.F.) te compenseren vermogensdervingen, inzoverre de expertise
ter rechtsvordering van een schadeclaim nodig en zinvol is (zie. BGH. NJW-RR 1989,
953 [956])".

(…)

Tot slot kan dit alles uiteindelijk beslist nog twijfelachtig zijn, aangezien, zelfs indien een schadeclaim door de tweede eiseres ten gronde zou zijn ingediend en de eerste eiseres effectief in deze gesubrogeerd zou kunnen worden, deze subrogatie alleen in de omvang kan gebeuren, als er een oorspronkelijke rechtsvordering van de tweede eiseres zou bestaan: deze bestaat evenwel niet ten gronde, aangezien, zelfs indien – wat niet het geval is – er sprake zou zijn van wanprestatie van verweerder in verband met het volbrengen van prestaties ingevolge het onderhoudscontract tussen verweerder en de tweede eiseres, in ieder geval de schade ingevolge gebrek (en daarom gaat het hier, aangezien niet de schade aan de zogezegd gebrekkige batterij gevorderd wordt, maar de schade aan het vliegtuig, winstderving, expertisekosten en machinestilstand) effectief uitgesloten is, vanwege het onderhoudscontract/AHV dat afgesloten werd tussen de tweede eiseres en de verweerder.

Het door de eiseressen als bijlage K 4 voorgelegde "Maintenance Service Contract" tussen de verweerder en XXX van 20. April 2006 bevestigt onder punt 27.1, dat de algemene handelsvoorwaarden van YYY onderwerp uitmaakten van het contract:

"27.1 Part ofthis Agreement are the "General Terms and Conditions of Business for
the servicing and maintenance of aeronautical equipment YYY, JAR 145 LBA. 0045 ". "

In het door de eiseressen voorgelegde deel van het contract, dat de "Algemene handelsvoorwaarden voor de uitvoerings- en onderhoudswerken aan luchtvaartuitrusting YYY" in beeld brengt, luidt het onder punt 10 "Aansprakelijkheid", dat de verweerder niet voor schade tengevolge van gebrek, namelijk niet voor schade aan objecten van de opdrachtgever verantwoordelijk is:

"We zijn niet verantwoordelijk voor schade en verliezen aan de aan ons ter bewerking
toevertrouwde objecten van de opdrachtgever en hun onderdelen, tenzij ze door ons
personeel opzettelijk of door grove nalatigheid zijn veroorzaakt."

Deze vrijstelling van aansprakelijkheid voor schade aan de objecten van de opdrachtgever is ook effectief en voldoet aan de voorschriften in de algemene handelsvoorwaarden volgens §§ 305 e.v. BWB. Gezien noch de verantwoordelijkheid voor schade aan het lichaam, het leven of de gezondheid, noch grove wanprestaties of opzet uitgesloten werd, voldoet de geciteerde clausule aan de voorwaarden van § 309 BWB.

Bijgevolg is de verantwoordelijkheid voor de door de eiseressen gevorderde schade tengevolge van gebrek volgens punt 10.1 van de algemene handelsvoorwaarden van de verweerder effectief weerlegd en alleen daarom gaat het in de rechtsvorderingen.

French to Dutch: Récolte et prodution de l'huile essentielle de lavende
Source text - French
Récolte de la lavande
La récolte se fait pendant la floraison, de fin Juin jusqu'au mois d'Août, pour les lavandes "vraie", "aspic" et les lavandins. A part pour l'Aspic qui est sauvage, les plantes sont généralement cultivées. Il existe cependant quelques distillations de Lavandes sauvages de Montagne destinées à l'aromathérapie, les quantités sont très limitées. La récolte a lieu en été car les fortes chaleurs favorisent la montée de l'essence dans les cellules et les glandes sécrétrices de la fleur. Les brins sont plus odoriférants si récoltés juste avant l'ouverture des fleurs. Après, l'essentiel de l'arôme se perd.
Les Lavandes du groupe stoechas sont plus précoces, elles sont récoltées de Mars à Mai à l'état sauvage mais elles sont plus rarement exploitées. Pour les cultures, elle s'effectue mécaniquement sauf pour les bouquets qui sont coupés manuellement à la faucille.
Les lavandes clonales (issues d'un individu et multipliées par bouturage) arrivent à maturité en même temps; contrairement aux lavandes de population (non clonales) qui ne mûrissent pas de façon homogène car chaque plante est un individu différent de son voisin. Les lavandes clonées sont plus susceptibles d'être massivement attaqués par des insectes ravageurs, mais la lavande a peu de prédateurs, en raison de sa teneur en substances qui repoussent ces derniers, hormis quelques espèces, dont le Chrysomèle de la lavande (ou du romarin) ; Chrysolina americana.
L'huile essentielle serait de meilleure qualité en altitude mais le rendement est plus faible et l'altitude augmente la teneur en esters.
Production de l'huile essentielle
Distillerie traditionnelle.
Il existe deux procédés principaux de production d'huile essentielle de lavande :
• La distillation traditionnelle : la récolte doit subir un temps de séchage, avant distillation, afin de perdre l'excès d'eau. Un préfanage d'environ un ou deux jours est indispensable pour la lavande fine, il évite de modifier la qualité des huiles essentielles qui sont obtenues par entraînement à la vapeur d'eau des sommités fleuries. On fait circuler un courant de vapeur d'eau dans la lavande coupée et bien tassée (temps de distillation relativement court 30 à 45 min).
• La distillation en "vert broyé" : qui depuis 1990 s'est développée pour améliorer la productivité de la récolte (de lavandin surtout). Sitôt cueilli, le végétal est haché à l'aide d'une ensileuse et il est placé au fur et à mesure, sans séchage préalable, dans une benne ou caisson mobile de distillation qui sera directement monté sur chaudière. Le fait de distiller broyé modifiant la qualité, cette technique n'est pas adaptée pour obtenir une huile essentielle de lavande aux normes AOC. De façon générale, les qualités ensilées auront des teneurs en alcools qui augmentent alors que celles en esters diminuent (phénomènes d'hydrolyse), elles ont une odeur plus verte, peu appréciée des parfumeurs. Des études sont faites pour améliorer les qualités ensilées et aider les producteurs dans ce sens.

Translation - Dutch
Oogst van de lavendel
De oogst gebeurt tijdens de bloeitijd, vanaf eind juni tot de maand augustus voor de "echte" en "aspic" lavendel en voor de lavandins. Behalve voor de aspic lavendel, die wild is, worden de planten meestal gekweekt. Er bestaan nochtans enkele distillaties van wilde berglavendel die geschikt zijn voor aromatherapie, maar waarvan de hoeveelheden erg beperkt zijn. De oogst vindt plaats in de zomer want de hitte bevordert het opstijgen van de etherische olie in de cellen en in de afscheidingsklieren van de bloem. De twijgen zijn welriekender juist voor het opengaan van de bloemen. Nadien gaat de essentie van het aroma verloren.
De lavendels van de groep stoechas bloeien vroeger, ze worden in het wild geoogst van maart tot mei maar ze worden minder vaak geëxploiteerd. De teelten worden mechanisch geoogst, behalve de bloemstukken die manueel met de sikkel worden gesneden.
De gekloonde soorten lavendel (die ontsproten zijn aan een individuele plant en vermenigvuldigd door overenten) worden gelijktijdig rijp, in tegenstelling tot de (niet gekloonde) echte lavendel die op niet homogene wijze rijpen want elke individuele plant is verschillend van zijn buur. De gekloonde soorten lavendel zijn gevoeliger aan massale aanvallen van schadelijke insecten, maar lavendel kent weinig roofinsecten ingevolge haar hoog gehalte aan substanties die deze laatste afschrikken. Slechts enkele soorten vormen een uitzondering hierop, zoals het lavendel (of rozemarijn) goudhaantje, Chrysolina americana.
De etherische olie zou van betere kwaliteit zijn indien afkomstig van grotere hoogte, maar het rendement is lager en de hoogte doet het gehalte aan esters toenemen.
Productie van de etherische olie

Traditionele distilleerderij.
Er bestaan twee hoofdprocedures om etherische lavendelolie te produceren:
• De traditionele destillatie : de oogst moet voor de destillatie een droogtijd ondergaan om het teveel aan water te verliezen. Een voordroogperiode van ongeveer één of twee dagen is onontbeerlijk voor de fijne lavendel ter voorkoming van het wijzigen van de kwaliteit van de etherische oliën die bekomen worden door stoomleiding naar de bloeitoppen. Men laat stoom circuleren in de afgesneden en goed opeengepakte lavendel (relatief korte distillatietijd 30 tot 45 min).
• De destillatie uit het "vermalen groen" : heeft zich sedert 1990 ontwikkeld om de productiviteit van de oogst (voornamelijk van de lavandin) te verbeteren. Direct na het plukken, worden de planten gehakt door een ensileermachine en worden ze zonder voorafgaandelijke droging in een mobiele destilleerbak of tank gebracht die direct gemonteerd wordt op een stoomketel. Doordat het destilleren van vermalen planten de kwaliteit verandert, wordt deze techniek niet aangewend om een etherische olie te bekomen die beantwoordt aan de AOC-normen. Over het algemeen zullen de door inkuilen verworven oliën alcoholgehaltes hebben die hoger liggen, terwijl de estergehaltes lager zijn (hydrolysefenomenen), en zullen ze een meer groenige geur hebben die weinig geapprecieerd wordt door de parfumeurs. Er worden studies uitgevoerd om de kwaliteit ervan te verbeteren en de producenten in deze zin te helpen.

More
Automotive, Engineering/Mechanics, Finance, General, IT-related, Social-related
Master's degree
Years of translation experience: 12. Registered at ProZ.com: Jun 2007. Became a member: Sep 2008.
N/A
French to Dutch (French to Dutch (5 years at LSP))
English to Dutch (English to Dutch (5 years at LSP))
German to Dutch (German to Dutch (5 years at LSP))
French to Flemish (French to Flemish (5 years at LSP))
English to Flemish (English to Flemish (5 years at LSP))




More
N/A
Adobe Acrobat, Adobe Photoshop, memoQ, Microsoft Excel, Microsoft Word, Powerpoint, SDL TRADOS, SDLX
http://www.iqc.be
Trainings
iqcservices endorses ProZ.com's Professional Guidelines (v1.1).
Bio
My name is Jan Snauwaert. I live in Antwerp, Belgium. My educational background is technical: I obtained a diploma as Electrical Engineer in 1989. After having worked for almost fifteen years in the IT-industry, I decided to reorient my career to something that I love even more than technique and technology: languages. That's why five years ago, I decided to start as a translator in several languages (Dutch, English, French, German, Spanish, ...). I consider myself rather as an allround translator, capable of assimilating new domains of expertise in a very short time. I contributed to several projects and am rapidly extending my knowledge and abilities. The more difficult the translation assignment, the better.

Actually, I started to develop a new website (under construction):

Translator-biz-success

This user has earned KudoZ points by helping other translators with PRO-level terms. Click point total(s) to see term translations provided.


Keywords: Translation, proofreading, Dutch, English, French, German, Spanish, technique, technology, automobile, telecommunication, medical, mathematics, physics, chemistry, aerospace, computers, IT, software, hardware, development, design, architecture, construction, geology, archeology, paleontology, science, psychology, philosophy, literary texts, rapidity, quality, radioactivity, nuclear energy, electricity, electronics, optics, high frequency, ecology, pollution, climatology, legal, e-marketing, copywriting, engineering, patents, intellectual property, traduction, Übersetzung, Übersetzer, Hydraulik, Informatik, Pneumatik, Englisch, Deutsch, German, propriété intéllectuelle
Profile last updated
Sep 13, 2018