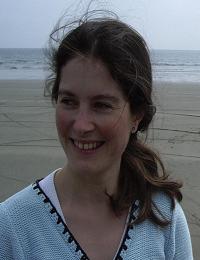 Working languages:
Greek to English
Russian to English
Caroline Makrop
Pursuing excellence & creative solutions



Greece

Local time:

14:44 EEST (GMT+3)




Native in

: English
Freelance translator and/or interpreter
This person has a SecurePRO™ card. Because this person is not a ProZ.com Plus subscriber, to view his or her SecurePRO™ card you must be a ProZ.com Business member or Plus subscriber.

This person is not affiliated with any business or Blue Board record at ProZ.com.
Translation, Editing/proofreading
Specializes in:
Religion
Art, Arts & Crafts, Painting
More
Sample translations submitted: 2
Greek to English: The Boy Who Wanted to Talk with the Birds
Source text - Greek
Βασίλης Αργυριάδης, 'Το αγόρι που ήθελε να μιλάει στα πουλιά.'

Εν πλω, Αθήνα 2002

Ήταν μια φορά κι έναν καιρό, ένα αγόρι που ΄θελε να μιλήσει στα πουλιά, μα δεν ήξερε πώς. Δε γνώριζε τη γλώσσα των πουλιών...

Τα έβλεπε το φθινόπωρο να ξεκινάνε για ταξίδι μακρινό προς τις χώρες του νότου, και την άνοιξη να επιστρέφουν πίσω στο μικρό του χωριό. Και ήθελε τόσο πολύ να τα αποχαιρετήσει όταν έφευγαν, ή να τα καλωσορίσει στο γυρισμό τους! Τάιζε καθημερινά τα περιστέρια και τα σπουργίτια, που τον επισκέπτονταν στην αυλή του, κι ανέβαζε νερό απ΄το πηγάδι, με το βαρύ ξύλινο κουβά, για να τους δώσει να πιουν. Κι ήθελε πάντα να τους πει δυο λόγια ζεστά, να τα γλυκάνει με την αγάπη που ένιωθε γι΄αυτά, μα δεν είχε τις λέξεις των πουλιών, δε μιλούσε τη λαλιά τους.

[...]

Ο γέροντας έσκυψε το κεφάλι κι έμεινε για λίγο σιωπηλός. Έπειτα σήκωσε τα μάτια του και είπε: Άκουσε αγόρι μου, ο κόσμος μας είναι γεμάτος με πόνο και θλίψη. Οι άνθρωποι κουβαλούν καημoύς, που δύσκολα αντέχουν να βαστάνε. Πρέπει λοιπόν εσύ, πρώτα να μάθεις να συμπονάς τους ανθρώπους, να γλυκάνεις τον πόνο τους, να γαληνεύεις τους καημούς τους, και πάνω απ'όλα με καρτερία και υπομονή να τους ακούς.

[...]
Translation - English
Vassilis Argiriadis, The Boy Who Wanted to Talk with the Birds

En Plo Editions, Athens, 2007

Once upon a time there was a little boy who wanted to talk with the birds, but he didn't know how. He didn't know how to speak their language...

He used to love watching them. In autumn they would set out on their long journey to the far kingdoms of the south, and in spring they would return to his village once more. He wanted so much to wish them goodbye when they left, or to welcome them back on their homecoming! Everyday he would leave out food for the doves and the sparrows who would visit him in his courtyard; and everyday he would lower the heavy wooden pail into the well to draw up cool water for them to drink.

Oh, how he longed to say something to warm their little hearts and to tell them how much he loved them, but he didn't know how to talk to them; he didn't know any words they knew.

[...]

The old man bowed his head and remained silent for a while. Then he lifted up his eyes and said:

"Listen, my child, this world of ours is full of sorrow and pain. People are burdened with woes that they find hard to bear. You must first learn to share in their pain, to show them kindness in their sadness, to comfort them in their time of trouble, and above all to listen to them patiently."

[...]
Greek to English: Publisher/Recording company website extracts
Source text - Greek
Kαλωσήλθατε στη χώρα της μουσικής και του λόγου!
H ανοιχτή θάλασσα των ακουσμάτων και αναγνωσμάτων σας περιμένει. Θα σας ταξιδέψουμε με το «Mελωδικό Kαράβι». Θα σας συντροφέψουμε «Eν Πλω» στις σελίδες των βιβλίων. Στον κόσμο του ονείρου...

ENCARDIA "Agapi mou fidella"
NOTIOΣ ITAΛIA

MEΣOΓEIAKOI HXOI
ΣE PYΘMOYΣ TAPANTEΛAΣ

Με μια αναπάντεχη έκπληξη το συγκρότημα "ENCARDIA" κάνει την εμφάνισή του στο χώρο της δισκογραφίας . "Agapi mou fidella" ο τίτλος του πρώτου cd που κυκλοφορεί από το ΜΕΛΩΔΙΚΟ ΚΑΡΑΒΙ. Πρόκειται για μία συλλογή τραγουδιών κυρίως από τον Ιταλικό νότο με επίκεντρο τις ελληνόφωνες περιοχές. Μωσαϊκό ιταλικών διαλέκτων οι στίχοι των τραγουδιών (griko, Σαλεντίνικα, καλαβρέζικα, αρβανίτικα), ενώ μια χαρακτηριστική πινελιά αποτελούν τα δύο εργατικά τραγούδια από τις φυτείες ρυζιού στη βόρεια Ιταλία, ένα εκ των οποίων αποδίδει με ιδιαίτερο τρόπο Αργύρης Μπακιρτζής (χειμερινοί κολυμβητές) Μία έξοχη επίσης ερμηνεία έχει καταθέσει ο Νίκος Πορτοκάλογλου στο ελληνόφωνο τραγούδι "Agapi mou fidella" ενώ οι πρωτότυπες ενορχηστρώσεις του Βαγγέλη Παπαγεωργίου μάς παραδίδουν έναν νέο Μεσογειακό ήχο βασισμένο στη φυσιογνωμία του συγκροτήματος και την προσωπικότητα των πέντε μουσικών που το αποτελούν . Και όλα αυτά βέβαια με απόλυτο σεβασμό στο τοπικό χρώμα και ιδίωμα της περιοχής, απόσταγμα κληρονομιάς αρκετών αιώνων. Αυτό δηλώνει άλλωστε και η συμμετοχή στο δίσκο του Καλαβρού λυράρη που παντρεύει τον ήχο του με το Μεσογειακό χρώμα των "encardia"

Δύο βραδιές στο Ηρώ

01.Τίτλοι αρχής.
02.Εισαγωγή
03.Για τη Σμύρνη.
04.Με την πνοή του ανέμου.
05.Τη ζωή μου ξετυλίγω.
06.Στιγμή χαράς και πέρασε.
07.Τάμαλο
08.Κύματα
09.Ξαφνικός έρωτας.
10.Άγγελοι μετά ποιμένων.
11.Για την Ντόρη.
12.Πόλη γλυκιά.
13.Στρατιώτες γύρω από τη φωτιά.
14.Θα 'ρθεις σαν αστραπή.
15.Πέτρινα χρόνια.
16.Ζει και βασιλεύει.
17.Θάλασσα.
18.Τίτλοι τέλους.

Δύο βραδιές στο Ηρώδειο. Για πρώτη φορά, οι θαυμαστές του Σταμάτη Σπανουδάκη θα έχουν την ευκαιρία να απολαύσουν ζωντανά, δύο από τις τόσο σπάνιες και πολύτιμες εμφανίσεις του, το καλοκαίρι του 2003. Στιγμές χαράς, στιγμές συγκίνησης, στιγμές ονείρου και παραμυθιού, στιγμές ποτισμένες, με μουσική και Ελλάδα. Η μεγάλη ορχήστρα, τα κρουστά, τα έγχορδα ,οι χορωδίες και ο ίδιος επί σκηνής να τα συντονίζει όλα με τις ανεπαίσθητες και «μυστικές» κινήσεις του, αναδεικνύουν την μουσική του, όπως πρέπει και όπως θέλει, να την ακούμε. Ένα μουσικό ταξίδι, πού διαρκεί πολύ αφού σβήσουν τα φώτα και γίνεται, εδώ και χρόνια το γλυκύτερο soundtrack, της ζωής μας. Χωρίς τραγουδιστές, χωρίς περιττές φανφάρες, χωρίς laser και ελαφρά ή βαρύτερα πηδηματάκια προς το δήθεν και το σοβαροφανές, ό Σταμάτης Σπανουδάκης αποδεικνύει, με εικόνα αυτήν την φορά, πώς ή απλότητα, συνδυασμένη με το μεγαλείο της μουσικής του, αναδεικνύουν αυτά που τόσα χρόνια τώρα σαν «μουσικός Δόν Κιχώτης» στον "αμαρτωλό" καλλιτεχνικό χώρο, πιστεύει. Δύο βραδιές στο Ηρώδειο. Ο Σταμάτης Σπανουδάκης για πρώτη (και ελπίζουμε) όχι τελευταία φορά ζωντανά, με ήχο Surround 5-1, με ελληνικούς και αγγλικούς υπότιτλους, με σχόλια, σκηνές από τις πρόβες, τά παρασκήνια και άλλα πολλά οπτικο–μουσικά δωράκια, σε ένα DVD γεμάτο από την τόσο αγαπημένη πια μουσική του.


Translation - English
Welcome to the world of books and music!

The open sea of sounds and words awaits you. We will take you on board our Melodiko Karavi –our musical boat– and accompany you on our ship –En Plo–across the pages of our books. To the world of dreams…

ENCARDIA 'Agapi mou fidella'
SOUTHERN ITALY

MEDITERRANEAN SOUNDS TO THE RHYTHM OF THE TARANTELLA

'Agapi mou fidella' marks the first appearance of the group ENCARDIA into the recording world. This CD was also the first to be distributed by MELODIKO KARAVI. The album is a collection of songs mainly from the Greek-speaking areas of the south of Italy. The verses are a mosaic of Italian dialects (Greco, Salento, Calabrian, Arvanitika). A characteristic example is the two working songs from Northern Italy sung during the planting of rice, in a unique rendition by Argyris Bakirtzis (Heimerinoi kolymvites). Another superb interpretation is by Nikos Portokaloglou in the Greek song Agapi mou Fidella, while the original instrumentation by Vangelis Papageorgiou gives us a new Mediterrenean sound based on the character of the group and the personalities of the five musicians. And all this is done of course with great respect for the local colour and idiom of the music of the region, the quintessence of an inheritance built up over many centuries. The tradition is heard also in the strains of the Calabrian lyre-player, who weaves his sounds with the Mediterrenean colour of Encardia.

Duo vradies sto Iro [Two Evenings at the Herodion]

Titloi Archis [Opening Credits]
Introduction
Gia ti Smyrni [For Smyrna]
Me ti pnoi tou anemou [With the Breath of the Wind]
Ti zoi mou ksetyligo [I Unravel my Life]
Stigmi haras kai perase [A Moment of Joy and It's Gone]
Tamalo [Tamalo - a lullaby]
Kimata [Waves]
Ksafnikos erotas [Sudden Love]
Angeloi meta poimenon [Angels with Shepherds]
Gia tin Dori [For Dori]
Poli glykia [Sweet City]
Stratiotes yuro apo ti fotia [Soldiers Around the Fire]
Tha 'rtheis san astrapi [You Will Come Like Lightning]
Petrina chronia [Stony-hard Years]
Zei kai vasilevei [He Lives and Reigns]
Thalassa [Sea]
End Credits

Two evenings at the Herodion Theatre. For the first time, fans of Stamatis Spanoudakis will have the opportunity to enjoy two of his very rare and prized appearances, recorded live in the summer of 2003. Dream and fairy-tale moments, moments of joy and emotion, with music and Greece. The large orchestra, the percussion, the strings, the choirs and the composer himself on the stage, directing everything with his subtle and 'hidden' gestures, all bring out the music as it should be heard and as he wants us to hear it. A musical journey that continues for a long time after the lights have been turned off—and that has become, for many years now, the sweetest soundtrack of our lives. Spanoudakis proves—this time in image and not just sound, and without solo singers, unnecessary show, lasers or any pretence or pomposity—how simplicity, together with the greatness of his music, may reveal what he has believed for so many years now, he, a 'musical Don Quixote' in the 'sinful' world of creative artists. Two evenings at the Herodion. Stamatis Spanoudakis live for the first and, we hope, not the last time, with Surround 5-1 sound, Greek and English subtitles, a commentary, pictures from the rehearsals and backstage, and many other musical and visual extras, on a DVD full of his well-loved music.





More
Other - IOL
Years of experience: 19. Registered at ProZ.com: Sep 2007.
N/A
Greek to English (Chartered Institute of Linguists)

Associate of the ITTI, CIOL
Microsoft Excel, Microsoft Word, Powerpoint
CV available upon request
Caroline Makrop endorses ProZ.com's Professional Guidelines (v1.0).
Bio
An Oxford graduate (2: 1 Modern Greek and Russian), and Member of the Institute of Linguists and Associate of the Institute of Translation and Interpreting. I hold the IOL Diploma in Translation (Greek into English) and the Certificate of Attainment in Modern Greek (Distinction at the highest level, Level D).
I work for publishers, cultural organizations and academics.
Based in Athens, Greece, with an in-depth knowledge of the culture and way of life.
Keywords: Orthodoxy, Orthodox Christianity, Eastern Orthodoxy, children's books, travel literature, icons and iconography, art. Ορθοδοξία, Ορθόδοξη Εκκλησία, εικόνες, εικονογραφία, τέχνη, παιδική λογοτεχνία, ταξιδιωτική λογοτεχνία.
Profile last updated
Jan 27, 2019