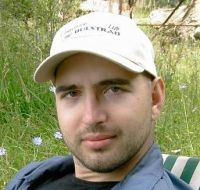 Member since Dec '07
Working languages:
English to Bulgarian
German to Bulgarian
Bulgarian to English
Bulgarian to German
Russian to Bulgarian
Atanas Dakov
Translation competence matters!



Plovdiv, Plovdiv, Bulgaria

Local time:

13:51 EET (GMT+2)




Native in

: Bulgarian

PayPal accepted
In my work I am strict, professional and competent.
Freelancer and outsourcer,

Verified member
This person previously served as a ProZ.com moderator.
This person has a SecurePRO™ card. Because this person is not a ProZ.com Plus subscriber, to view his or her SecurePRO™ card you must be a ProZ.com Business member or Plus subscriber.

This person is not affiliated with any business or Blue Board record at ProZ.com.
Translation, Interpreting, Editing/proofreading, Website localization, Software localization, Subtitling, MT post-editing, Desktop publishing, Project management, Vendor management, Sales, Operations management
Specializes in:

Finance (general)

Business/Commerce (general)

Engineering (general)

Internet, e-Commerce

Automotive / Cars & Trucks

Law: Contract(s)

IT (Information Technology)

Law (general)

Medical (general)

Accounting
More
PRO-level points: 1117, Questions answered: 529
Send a payment via ProZ*Pay
Euro (eur), U. S. dollars (usd)
Sample translations submitted: 3
English to Bulgarian: Dental Materials
Detailed field: Medical: Dentistry
Source text - English

Calcimol LC

Instructions for use

Calcimol LC is a light-curing radiopaque one-component material containing calcium hydroxide.

Indications:
- Indirect pulp capping
- As a liner under all filling materials
- As a protection against acid when using the etch technique

Application:
The dental surfaces have to be dried thoroughly and contamination avoided.
The preparation corresponds to the rules of the utilized filling technique.
Application of an aqueous calcium hydroxide preparation is recommended in close proximity to the pulp. To prevent marginal leakage and infiltration of bacteria in the cervical/approximal margins, permanent insulation is recommended.
Calcimol LC can be directly applied from the syringe. From tubes, dispense the required quantity of Calcimol LC onto a mixing pad and apply with a suitable instrument. In case of linings of more than 1 mm apply and polymerize layer by layer.
Cure Calcimol LC with halogen light. Keep the light source as close as possible to the surface (approx. 1-2 mm) and cure for at least 40 - 60 s. In case of more distance extend curing time. Carefully remove excess material with a rotating instrument and apply the filling according to the manufacturer's instructions.

Warnings/precautions:
Calcimol LC adheres to materials, e.g. crown and bridge materials, temporary sealants on methacrylate basis, certain impression materials (e.g. polyether).This could lead to removal of the lining (core build-up). In such cases it is recommended to apply an insulating agent (e.g. vaseline, glycerine gel or similar). Remove insulating agent prior to definite application.
The consistency of Calcimol LC does not allow to remove excess material with a probe, this could eventually remove the whole lining (use a rotating instrument).
After use of Calcimol LC avoid direct light (operation lamp, sunlight) and apply the material immediately. Calcimol LC contains calcium hydroxide, TEGDMA, BHT, UDMA and amine. Do not use in patients with known allergies to these ingredients.
Eugenol and other contaminates (e.g. thymol) prevent the polymerization and therefore should be avoided.
Insufficient curing times and/or light intensity lead to incomplete curing. Therefore the halogen lamp/light guide should be checked regularly.
Tightly close after use and store in an area protected from light and moisture at temperatures between 4°C - 23°C.


Presentation: Calcimol LC
Tubes2x5g Art. No. 1047
2 x 2 ml syringes
with application cannulae type 41 Art. No. 1307
Application cannulae type 41,100 pcs. Art. No. 2146

Our preparations are developed for use in dentistry. As far as the application of the products delivered by us is concerned, our verbal and/or written information has been given to the best of our knowledge and without obligation. Our information and/or advice do not relieve you from examining the materials delivered by us as to their suitability for the intended purposes of application. As the application of our preparations is beyond our control, the user is fully responsible for the application. Of course, we guarantee the quality of our preparations in accordance with the existing standards and corresponding to the conditions as stipulated in our general terms of sale and delivery.

Translation - Bulgarian
Calcimol LC

Инструкции за употреба

Calcimol LC е фотополимеризиращ, рентгеноконтрастен, еднокомпонентен материал, който съдържа калциев хидроокис.

Показания:
- Косвено покриване на пулпата;
- Като подложка за всички обтурационни материали;
- Като защита срещу киселина, когато се използва техниката на ецване.

Нанасяне:
При употреба зъбните повърхности трябва да бъдат напълно сухи. Трябва да се избягва замърсяване.
Подготовката е според правилата за използвания метод на запълване.
Препоръчва се използването на течен препарат с калциев хидроокис в близост до пулпата.
За да бъдат предотвратени цепнатини по ръбовете и навлизане на бактерии в цервикалните/ апроксималните области, се препоръчва постоянна изолация.
Calcimol LC може да бъде нанасян директно от шприцата. Ако е в туба, поставете желаното количество Calcimol LC върху плочка за смесване и нанесете с подходящ инструмент. В случай на подложки по-големи от 1 мм нанесете и полимеризирайте слой по слой.
Втвърдете Calcimol LC с халогенна светлина. Дръжте източника на светлина възможно най-близо до повърхността (приблизително на 1-2 мм) и втвърдявайте най-малко 40-60 сек. При по-голямо разстояние, увеличете времето за втвърдяване. Внимателно отстранете излишния материал с въртящ се инструмент и поставете обтурацията съгласно указанията на производителя.

Указания и предпазни мерки:
Calcimol LC се залепва към някои материали, например към материали за коронки и мостове, временни силанти на метакрилатна основа, някои отпечатъчни материали (напр. полиетер). Това може да доведе до премахване на подложката (изграденото пънче). В такива случаи се препоръчва използването на изолиращ агент (напр. вазелин, глицеринов гел или подобни). Отстранете изолиращия агент преди окончателното нанасяне.
Консистенцията на Calcimol LC не позволява отстраняването на излишния материал със сонда, тъй като е възможно да се свали цялата подложка (използвайте въртящ се инструмент).
При работа с Calcimol LC избягвайте директно осветяване (операционна лампа, слънчева светлина) и нанесете материала незабавно.
Calcimol LC съдържа калцииев хидроокис, TEGDMA, BHT, UDMA и амин. Не използвайте при пациенти с известни алергии към тези съставки.
Евгенолът и други замърсители (напр. тимол) пречат на полимеризацията и затова трябва да бъдат избягвани.
Недостатъчното време на втвърдяване и/или сила на осветяване водят до непълно втвърдяване. Затова халогенната лампа/ светлинното устройство трябва да бъде проверявано редовно.
Затворете здраво след употреба и съхранявайте в помещение, защитено срещу светлина и влага, при температура между 4°С и 23°С.

Опаковка:

Calcimol LC
Туби 2 х 5 гр. Арт. № 1047
2 х 2 мл. шприци
с канюли за нанасяне тип 41 Арт. № 1307
Канюли за нанасяне тип 41
100 бр. Арт. № 2146

Нашите препарати са разработени за използване в стоматологията. По отношение на приложението на продуктите, доставяни от нас, ние сме дали нашите най-точни устни и/или писмени указания, без да се обвързваме чрез тях. Нашите указания и/или съвети не Ви освобождават от задължението да проверявате материалите, доставяни от нас, относно тяхната пригодност за целите на приложението. Тъй като приложението на нашите препарати е извън контрола ни, Вие носите пълната отговорност за него. Разбира се, ние гарантираме за качеството на нашите препарати съгласно съществуващите норми и в съответствие с клаузите, определени в нашите общи условия за продажба и доставка.

English to Bulgarian: Book on Popular Medicine
Detailed field: Medical (general)
Source text - English
CHAPTER 5

Ear, Nose, Throat, Eye, and Mouth Problems

IS IT VIRAL. BACTERIAL. OR ALLERGIC?

The first part of this chapter discusses upper respiratory problems, including colds and flu, sore throats, ear pain or stiffiness, runny nose, cough, hoarseness, swollen glands, and nosebleeds. A central question is important to each of these complaints: Is it caused by a virus or bacteria, or is it an allergic reaction?
In general, the doctor has more effective treatment than is available at home only for bacterial infections. Viral infections and allergies don't improve with treatment by penicillin or other antibiotics. To request a "penicillin shot" for a cold or allergy is to ask for a drug reaction, risk a more serious "superinfection," and waste time and money. Unnecessary use of antibiotics is a major cause of the growing problem of antibiotic-resistant bacteria.
Among common problems well treated at home are:
• The common cold, often termed by doctors a "viral URI" (upper respiratory infection)
• The flu, when uncomplicated
• Hay fever
• Mononucleosis—infectious mononucleosis or "mono"


Medical treatment is commonly required for:
• Strep throat
• Ear infection
• Viral gastroenteritis (sometimes)

How can you tell these conditions apart? Table 6 and the decision charts for the symptoms discussed in this chapter will usually suffice. Here are some brief descriptions that may also help:
Translation - Bulgarian
ГЛАВА 5

Заболявания на ушите, носа, гърлото, очите и устата

ВИРУС, БАКТЕРИЯ ИЛИ АЛЕРГИЯ?

Първата част на тази глава разглежда заболявания, свързани с горните дихателни пътища, в това число настинки и грип, фарингити, болка в ушите или заглъхване, течащ нос, кашлица, дрезгавост, подути жлези и кръвотечение от носа. Един основен въпрос, който е важен за всяко едно от тези оплаквания, е дали то е причинено от вирус или бактерия, или е алергична реакция.
Като цяло, лекарят е в състояние да предложи по-ефикасно лечение от това, което може да се проведе в домашни условия, само при бактериалните инфекции. Вирусните инфекции и алергиите не се лекуват с пеницилин или други антибиотици. Да поискате "инжекция пеницилин" при настинка или алергия означава да поискате нежелана лекарствена реакция, да рискувате да получите по-сериозна "суперинфекция" и да загубите време и пари. Излишното използване на антибиотици е една от основните причини за нарастващия проблем, който представляват устойчивите на антибиотици бактерии.
Между често срещаните заболявания, които се лекуват успешно вкъщи, са:
• Обикновената настинка, която често се нарича от докторите "вирусна ИГДП" (инфекция на горните дихателни пътища)
• Грип без усложнения
• Сенна треска
• Мононуклеоза – инфекциозна мононуклеоза или "моно".

Медицинско лечение обикновено е необходимо за:
• Стрептококов фарингит
• Ушна инфекция
• Вирусен гастроентерит (в някои случаи).

Как можете да различите тези състояния едно от друго? Таблица 6 и схемите за определяне на симптомите, разглеждани в тази глава, обикновено са достатъчни. Ето няколко кратки описания, които също могат да помогнат:

German to Bulgarian: Zahnmedizin
Detailed field: Medical: Dentistry
Source text - German
Calcimol LC

Gebrauchsanweisung

Calcimol LC ist ein lichthärtendes, röntgensichtbares Einkomponenten-Material mit Calciumhydroxid.

Anwendungsgebiete:
- Indirekte Überkappung der Pulpa
- Als Unterfüllung unter allen Füllungsmaterialien
- Als Säureschutz bei Anwendung der Ätztechnik

Anwendung:
Bei Anwendung auf einwandfreie Trocknung der Zahnoberflächen achten und Kontamination vermeiden. Die Präparation entspricht den Regeln der angewandten Füllungstherapie.
In unmittelbarer Pulpennähe ein wässriges Calciumhydroxidpräparat anwenden.
Zur Vorbeugung gegen Randspalten und Bakterieninfiltration in cervikalen/approximalen Rändern wird eine dauerhafte Isolierung empfohlen.
Calcimol LC kann direkt aus der Spritze appliziert werden. Aus den Tuben die benötigte Menge Calcimol LC auf einen Mischblock geben und mit einem geeigneten Instrument applizieren. Bei Unterfüllungen von über 1 mm Dicke schichtweise einbringen und polymerisieren.
Calcimol LC mit Halogenlicht aushärten. Lichtquelle möglichst nahe an die Oberfläche bringen (ca. 1 - 2 mm) und mind. 40 - 60 s aushärten. Bei größerem Abstand Belichtungszeit verlängern. Materialüberschüsse vorsichtig mit einem rotierenden Instrument entfernen und die Füllung nach Angaben des Herstellers legen.

Hinweise, Vorsichtsmaßnahmen:
Calcimol LC haftet an Materialien, z.B. K + B -Materialien, provisorischen Verschlussmaterialien auf Methacrylatbasis, bestimmten Abdruckmaterialien (z. B. Polyether), was zur Entfernung der Unterfüllung (Stumpfaufbau) führen kann. Es wird empfohlen, in diesen Fallen ein Trennmittel aufzutragen (z.B. Vaseline, Glyzeringel u.a.). Vor der definitiven Versorgung Isoliermittel entfernen.
Wegen der Festigkeit von Calcimol LC ist es nicht möglich, Materialüberschüsse mit einer Sonde zu entfernen, u. U. löst sich die gesamte Unterfüllung (rotierendes Instrument verwenden).
Nach der Entnahme von Calcimol LC direkten Lichteinfall vermeiden (OP-Leuchte, Sonnenlicht) und möglichst schnell applizieren.
Calcimol LC enthält Calciumhydroxid, TEGDMA, BHT, UDMA und Amin, bei Personen mit Überempfindlichkeiten gegen diese Bestandteile nicht verwenden. Eugenol und andere Verunreinigungen (z. B. Thymol) verhindern die Polymerisation, Kontakt mit diesen Materialien ist zu vermeiden.
Zu kurze Belichtungszeiten und unzureichende Lichtstärke führen zu unvollständiger Aushärtung, überprüfen Sie deshalb Belichtungslampe/Lichtleiter regelmäßig.
Dicht verschlossen bei 4°C - 23°C vor Licht und Feuchtigkeit geschützt lagern.

Handelsformen:
Calcimol LC
Tuben 2 x 5 g Art.-Nr. 1047
2 x 2 ml Spritzen
mit Applikationskanülen Typ 41 Art.-Nr. 1307
Applikationskanülen Typ 41,100 Stück Art.-Nr. 2146

Unsere Präparate werden für den Einsatz im Dentalbereich entwickelt. Soweit es die Anwendung der von uns gelieferten Präparate betrifft, sind unsere wörtlichen und/oder schriftlichen Hinweise bzw. unsere Beratung nach bestem Wissen abgegeben und unverbindlich. Unsere Hinweise und/oder Beratung befreien Sie nicht davon, die von uns gelieferten Präparate auf Ihre Eignung für die beabsichtigten Anwendungszwecke zu prüfen. Da die Anwendung unserer Präparate ohne unsere Kontrolle erfolgt, liegt sie ausschließlich in Ihrer eigenen Verantwortung. Wir gewährleisten selbstverständlich die Qualität unserer Präparate entsprechend bestehender Normen sowie entsprechend des in unseren allgemeinen Liefer- und Verkaufsbedingungen festgelegten Standards.
Translation - Bulgarian
Calcimol LC

Инструкции за употреба

Calcimol LC е фотополимеризиращ, рентгеноконтрастен, еднокомпонентен материал, който съдържа калциев хидроокис.

Показания:
- Косвено покриване на пулпата;
- Като подложка за всички обтурационни материали;
- Като защита срещу киселина, когато се използва техниката на ецване.

Нанасяне:
При употреба зъбните повърхности трябва да бъдат напълно сухи. Трябва да се избягва замърсяване.
Подготовката е според правилата за използвания метод на запълване.
Препоръчва се използването на течен препарат с калциев хидроокис в близост до пулпата.
За да бъдат предотвратени цепнатини по ръбовете и навлизане на бактерии в цервикалните/ апроксималните области, се препоръчва постоянна изолация.
Calcimol LC може да бъде нанасян директно от шприцата. Ако е в туба, поставете желаното количество Calcimol LC върху плочка за смесване и нанесете с подходящ инструмент. В случай на подложки по-големи от 1 мм нанесете и полимеризирайте слой по слой.
Втвърдете Calcimol LC с халогенна светлина. Дръжте източника на светлина възможно най-близо до повърхността (приблизително на 1-2 мм) и втвърдявайте най-малко 40-60 сек. При по-голямо разстояние, увеличете времето за втвърдяване. Внимателно отстранете излишния материал с въртящ се инструмент и поставете обтурацията съгласно указанията на производителя.

Указания и предпазни мерки:
Calcimol LC се залепва към някои материали, например към материали за коронки и мостове, временни силанти на метакрилатна основа, някои отпечатъчни материали (напр. полиетер). Това може да доведе до премахване на подложката (изграденото пънче). В такива случаи се препоръчва използването на изолиращ агент (напр. вазелин, глицеринов гел или подобни). Отстранете изолиращия агент преди окончателното нанасяне.
Консистенцията на Calcimol LC не позволява отстраняването на излишния материал със сонда, тъй като е възможно да се свали цялата подложка (използвайте въртящ се инструмент).
При работа с Calcimol LC избягвайте директно осветяване (операционна лампа, слънчева светлина) и нанесете материала незабавно.
Calcimol LC съдържа калцииев хидроокис, TEGDMA, BHT, UDMA и амин. Не използвайте при пациенти с известни алергии към тези съставки.
Евгенолът и други замърсители (напр. тимол) пречат на полимеризацията и затова трябва да бъдат избягвани.
Недостатъчното време на втвърдяване и/или сила на осветяване водят до непълно втвърдяване. Затова халогенната лампа/ светлинното устройство трябва да бъде проверявано редовно.
Затворете здраво след употреба и съхранявайте в помещение, защитено срещу светлина и влага, при температура между 4°С и 23°С.

Опаковка:

Calcimol LC
Туби 2 х 5 гр. Арт. № 1047
2 х 2 мл. шприци
с канюли за нанасяне тип 41 Арт. № 1307
Канюли за нанасяне тип 41
100 бр. Арт. № 2146

Нашите препарати са разработени за използване в стоматологията. По отношение на приложението на продуктите, доставяни от нас, ние сме дали нашите най-точни устни и/или писмени указания, без да се обвързваме чрез тях. Нашите указания и/или съвети не Ви освобождават от задължението да проверявате материалите, доставяни от нас, относно тяхната пригодност за целите на приложението. Тъй като приложението на нашите препарати е извън контрола ни, Вие носите пълната отговорност за него. Разбира се, ние гарантираме за качеството на нашите препарати съгласно съществуващите норми и в съответствие с клаузите, определени в нашите общи условия за продажба и доставка.
More
biology, chemistry, child care, education, finance, games, history, IT, legal, linguistics, maritime, medicine, real estate, tech/engineering



More
Master's degree - Translation Studies EN<>BG and DE<>BG, University of Veliko Tarnovo, Bulgaria
Years of experience: 23. Registered at ProZ.com: Nov 2007. Became a member: Dec 2007.
English to Bulgarian (Ministry of Foreign Affairs, Republic of Bulgaria, verified)
English to Bulgarian (University of Veliko Tarnovo, Bulgaria, verified)
German to Bulgarian (Ministry of Foreign Affairs, Republic of Bulgaria, verified)
German to Bulgarian (University of Veliko Tarnovo, Bulgaria, verified)
Bulgarian to English (Ministry of Foreign Affairs, Republic of Bulgaria, verified)




More
N/A
Across, Adobe Acrobat, Adobe Illustrator, Adobe Photoshop, AutoCAD, Indesign, memoQ, MemSource Cloud, Microsoft Excel, Microsoft Office Pro, Microsoft Word, Powerpoint, SDL TRADOS, SDLX, Wordbee, Wordfast
English (DOC)
Atanas Dakov endorses ProZ.com's Professional Guidelines (v1.1).
Bio
My name is Atanas Dakov and I am a Bulgarian native speaker translator with a Bachelor's Degree from a US university in Business Administration and Law and a Master's Degree in Translation Studies, as well as 11 years of full-time experience as a freelance certified translator and proofreader English - Bulgarian and German - Bulgarian with specialization in the fields of Commerce/Business, Legal, IT, Technical and Medical.

In addition, I have also specialized in Linguistics at the University of Tuebingen, Germany with working languages - English, German, Dutch, Swedish, and I have the following certificates:
Cambridge ESOL: Certificate of Proficiency in English, Grade A
London Chamber of Commerce and Industry: English For Business Levels 3 & 4 with distinction
Goethe Institut: Zentrale Oberstufenprüfung, Gesamtnote: sehr gut

I am a sworn/certified translator by the Bulgarian Ministry of Foreign Affairs, which is the highest certification body for translators in Bulgaria.

I have been a Certified PRO at ProZ.com since the very beginning of the Certified PRO program.
From my ProZ profile you can also see that 64 outsources have already provided me with a positive willingness to work again feedback, which is the highest satisfaction rate among all Bulgarian translators in ProZ.

I accept payment by bank transfer, moneybookers and PayPal.

In my work I am strict, professional and competent.

If you want more information about me or my professional experience/specialization, you are welcome to contact me.

Kind regards,

Atanas Dakov

tel.: +359 898575345
email: adakov (at) translation-competence.com
skype: competence-office

This user has earned KudoZ points by helping other translators with PRO-level terms. Click point total(s) to see term translations provided.


Keywords: Trados 2007 Professional, SDL Trados Studio, TagEditor, Page Maker, Corel Draw, AutoCad, Photoshop, Abbyy Fine Reader, English-Bulgarian, English-Bulgarian, English to Bulgarian, English Bulgarian, Bulgarian translator, Bulgarian native speaker translator, Bulgarian native speaker proofreader, translator, freelancer, freelance, proofreader, editor, English to Bulgarian translator, Bulgarian to English translator, Russian to Bulgarian Translator, translation, translations, translation project, projects, Bulgarian, English, Russian, certified translator, sworn translator, преводач английски, English Bulgarian, Bulgarian English, EN-BG, BG-EN, translation, interpretation, consultation, translator, interpretor, преводач, Bulgarian, urgent, quality, sworn, urgent translation, quality translation, sworn translation, urgent Bulgarian translation, български, English, английски, Bulgarian translator, Bulgarian native speaker translator, Bulgarian native speaker proofreader, translator, freelancer, freelance, proofreader, editor, English to Bulgarian translator, Bulgarian to English translator, Russian to Bulgarian Translator, German to Bulgarian Translator, Bulgarian to German Translator, Dutch to Bulgarian Translator, translation, translations, translation project, projects, Bulgarian, English, Russian, German, Dutch, certified translator, sworn translator, Advertising, Public Relations, Environment protection, EU Directives, Internet, e-Commerce, Commercial, Finance, Banking, Accountancy, Travel, Tourism, Science, Chemistry, Chem Sci/Eng, Biology, Agriculture, Biochemistry, Microbiology, Law, Contract(s), Contract Law, Civil Law, IT, Information Technology, Computers, Data, Engineering, Energy, Machinery, Industry, Business, Commerce, Medical, Education, Philosophy, Religion, Hotel, Insurance, Leases, Media, Publishing, Travel, Immigration, technical translations, service manuals, engineering, electrical, distribution, mechanical, heating, electronics, automotive, equipment, machine, peripherals, consumer electronics, branding, design, graphics, printing, management, project, legal, proofreading, localization, TRADOS, CAT, real estate, property, telecommunications, architecture, building, construction, annual reports, certificates, diplomas, official, private, public, company, documents, industrial, web-site, site, visits, tours, contracts, agreements, patents, trademarks, technical, tools, SDLX, editing, software, hardware, telecommunications, computer, medicine, dental, dentistry, pharmaceutics, mobile communications, economics, linguistics, surveys, leaflets, brochures, general technical, html, word, text, doc, pdf, PC, DTP, Cyrillic, manual, wireless, mobile, marketing, history, psychology, zoology, biology, ecology, Bulgarian translation agency, Translation agency in Bulgaria, Translation Services, Translation and Bulgaria, translate and Bulgaria, translations, translation, translations into Bulgarian, Translation agencies, Bulgarian translation services, Bulgaria, affordable rates, excellent quality, vereidigter Übersetzer, technische Übersetzungen, Übersetzer, Deutsch, Bulgarisch, Englisch, Russisch, Niederländisch, България, заклет преводач, редактор, превод, редакция, език, български, английски, немски, руски, холандски, техника технология, технически, преводи, дизайн, реклама, маркетинг, техника, технологии, електроника, компютри, хардуер, софтуер, изчислителна техника, автомобили, технический перевод, переводчик, английский, русский, немецкий, голландский, болгарский, Болгария, язык, vertaler