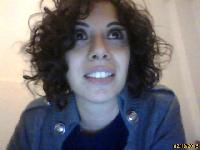 Working languages:
Portuguese to Italian
German to Italian
English to Italian
Francesca Mormandi
Reliable and always on time



Italy

Local time:

06:40 CEST (GMT+2)




Native in: Italian
"Wer fremde Sprachen nicht kennt, weiß nicht von seiner eigenen" ( J. W. Goethe)
Freelance translator and/or interpreter,

Verified site user
This person has a SecurePRO™ card. Because this person is not a ProZ.com Plus subscriber, to view his or her SecurePRO™ card you must be a ProZ.com Business member or Plus subscriber.

Translation, Editing/proofreading, Subtitling, Transcription
Specializes in:
Energy / Power Generation
Medical: Instruments
Automotive / Cars & Trucks
More
PRO-level points: 225, Questions answered: 94, Questions asked: 13
Sample translations submitted: 4
Portuguese to Italian: Templários / Descobrimentos
Source text - Portuguese
TEMPLÁRIOS
Profundamente

Templários / Descobrimentos
Em Tomar se fez, muitas vezes, a História do mundo ocidental. Logo no século XII chegaram os místicos cavaleiros Templários, guerreiros do Cristianismo na Terra Santa e na Península Ibérica, os primeiros banqueiros na Europa.
Guardiões do Tejo, a primeira linha de defesa contra o sul muçulmano, espalharam castelos pelos seus domínios de Pombal a Castelo Branco, mas era Tomar a cabeça do território.
Construído o castelo, Mestre Gualdim Pais inspira-se nos seus tempos de cruzado na Terra Santa para erguer a Charola, essa espantosa síntese do ocidente cristão com a cultura oriental. A igreja, quase torre de menagem, é considerada a mais bela e preservada construção religiosa erguida pelos Templários na Europa.
Foi também o Mestre Templário que ergueu o romanesco Castelo de Almourol, construído no espantoso cenário de uma ilha no Tejo, e ainda a torre da aldeia medieval de Dornes, com a sua estranha arquitectura de cinco faces enquadrada pela beleza do Zêzere.
A enorme riqueza e poder da Ordem do Templo acabou por a fazer cair em desgraça. Perseguidos na Europa, Tomar acabou por ser o último reduto dos Templários, transformados em Ordem de Cristo.
Vem então o Infante D. Henrique que, a partir do Convento e com a herança templária, lança as caravelas com a Cruz de Cristo "por mares nunca dantes navegados".
Aqui nasceu o mundo moderno.
As Descobertas trazem o desenvolvimento comercial de Tomar. Constroem-se os Estaus, grandes armazéns henriquinos, de arcaria gótica ainda hoje embebidas nas paredes da cidade velha. É o período de maior desenvolvimento da comunidade judaica que no século XV levanta a sua sinagoga, um dos raros templos judaicos do nosso país e, talvez, o mais bem conservado.
Porém, é quando Portugal liga, por mar, o Ocidente com o Oriente que chega a maior grandeza.
É de mar, de cheiro a canela, de mundos novos que Arruda nos fala na Janela do Capítulo, o Manuelino em todo o seu esplendor.
Trabalham na cidade os grandes artistas do século XVI. João de Castilho com o maravilhoso pórtico da nave manuelina. Diogo de Torralva conclui Nossa Senhora da Conceição, a capela renascentista que D. João III construiu para seu mausoléu e que críticas internacionais classificam como "o mais belo interior do mundo".
Aqui está a pintura de Gregório Lopes e João Afonso, a escultura de João de Ruão e até Gil Vicente, o mestre ourives criador da Custódia de Belém e pai do teatro português, estreou no Convento a Farsa de Inês Pereira, com D. João III como espectador.
Na Sala do Capítulo, com a sua Janela feita de mar, nasceu o maior império do mundo, quando as Cortes de Tomar aclamaram Filipe II como único rei de toda a Península e suas terras de Além-Mar.




Translation - Italian
TEMPLARI
Profondamente

Templari / Scoperte
A Tomar molte volte è stata fatta la Storia del mondo occidentale. Già nel secolo XII arrivarono i mistici cavalieri Templari, guerrieri della Cristianità in Terra Santa e nella Penisola Iberica, i primi banchieri d'Europa.
Guardiani del Tago, prima linea di difesa contro il sud musulmano, diffusero castelli nei loro possedimenti da Pombal a Castelo Branco, ma era Tomar il cuore del territorio.
Costruito il castello, il Maestro Gualdim Pais prende ispirazione dalla sua esperienza di crociato in Terra Santa per erigere la Charola, questa splendida sintesi tra occidente cristiano e cultura orientale. La chiesa, quasi una torre principale, é considerata la costruzione religiosa più bella e meglio preservata costruita dai Templari in Europa.
Fu lo stesso Maestro dell'Ordine del Tempio ad erigere il Castello romanico di Almourol, costruito nello splendido scenario di un'isola sul Tago e, ancora, la torre del villaggio medievale di Dornes, con la sua strana architettura a cinque facce inquadrata nella bellezza del fiume Zêzere.
L'enorme ricchezza e potere dell'Ordine del Tempio hanno fatto sì che cadesse in disgrazia. Perseguiti in Europa, Tomar finì con l'essere l'ultimo avamposto dei Templari, trasformati nell'Ordine di Cristo.
Giunse allora l'Infante D. Henrique che, partendo dal Convento e con l'eredità dei Templari, lancia le caravelle con la Croce di Cristo "per mari mai dapprima navigati".
Qui è nato il mondo moderno.
Le Scoperte portano a Tomar lo sviluppo commerciale. Si costruiscono gli Estaus, grandi magazzini enrichini con arcata gotica, che ancor'oggi impregnano le pareti della città vecchia. È il periodo di maggior sviluppo della comunità giudaica, che nel secolo XV innalza la sua sinagoga, uno dei rari templi giudaici nel nostro paese e, forse, il meglio conservato.
Ma, è quando il Portogallo lega per mare l'Occidente e l'Oriente che arriva la maggior grandezza.
È di mare, di profumo di cannella e di mondi nuovi che Arruda ci parla nella Janela do Capítulo, lo stile manuelino in tutto il suo splendore.
I grandi artisti del secolo XVI lavorano in città. João de Castilho con il meraviglioso portico della nave manuelina. Diogo de Torralva ha portato a termine Nossa Senhora da Conceição, la cappella rinascimentale che D. João III ha costruito per il suo mausoleo e che critiche internazionali indicano tra "gli interni più belli del mondo".
Qui troviamo le pitture di Gregório Lopes e João Afonso, le sculture di João de Ruão e persino Gil Vicente, il maestro orefice creatore della Custódia di Belém e padre del teatro portoghese, ha esordito nel Convento con la Farsa di Inês Pereira, con D. João III come spettatore.
Nella Sala del Capítulo, con la sua Janela fatta di mare, è nato il maggior impero del mondo, quando le Corti di Tomar acclamarono Filippo II unico re di tutta la Penisola Iberica e delle terre d'Oltremare

Italian to Portuguese: Contratto di locazione d'immobile
Source text - Italian
CONTRATTO DI LOCAZIONE DI IMMOBILE
URBANO AD USO ABITATIVO
Stipulato oggi , in
TRA:
Il Sig. nato a il domiciliato in via C.F.: denominato parte locatrice
E:
Il Sig. nato a il domiciliato in via C.F.: denominato parte conduttrice
Le parti convengono e stipulano:
1 - OGGETTTO DELLA LOCAZIONE: appartamento sito in via composto di n. vani utili e di n. accessori, riportato nel catasto urbano di alla partita con la categoria
2 - DURATA DELLA LOCAZIONE: anni 4 ai sensi dell'art. 2 legge 9 dicembre 1998, n. 431, a partire dal con scadenza al ., rinnovabile per la stessa durata se non interviene disdetta, tramite raccomandata R.R., almeno sei mesi prima della scadenza.
3 - IMMISSIONE IN POSSESSO DEL LOCALE: la immissione nel possesso del citato locale è fatta in con la consegna di n. chiavi.
4 - CANONE MENSILE: il canone mensile è pattuito in euro da pagarsi dal entro il giorno di ogni mese.
5 - MODALITA' DI PAGAMENTO: con bonifico bancario presso la banca indicata dal locatore, o assegno circolare/moneta contante da consegnarsi presso il domicilio del locatore, o a mezzo vaglia postale.
6 - AGGIORNAMENTO ISTAT: il canone dovrà essere aggiornato annualmente secondo gli indici dei prezzi al consumo accertati dall'ISTAT nella misura del .
7 - DESTINAZIONE D'USO: l'immobile sarà adibito esclusivamente ad uso abitativo del conduttore stipulante e dei suoi familiari con lui residenti: moglie ; figli , , ........
8 - INADEMPIMENTO: il mancato pagamento di una sola mensilità costituisce motivo di risoluzione del contratto a norma dell'art. 1455 c.c.
9 - SPESE DI REGISTRAZIONE: sono divise a metà fra le parti come per legge, con onere a carico della conduttrice di provvedere alla relativa imposta.
10 - Per quanto non previsto si rinvia al codice civile e alla legge n. 431 del 9 dicembre 1998.
Letto, approvato e sottoscritto.
Il locatore Il conduttore
.................................... ....................................
Ai sensi e per gli effetti degli artt. 1341 e 1342 c.c. si approvano espressamente le clausole n. che sono state rilette.






Translation - Portuguese
CONTRATO DE ARRENDAMENTO DE IMÓVEL
URBANO PARA HABITAÇÃO
Estipulado hoje , em
ENTRE:
O Senhor nascido em no dia residente em Rua NIF: designado primeiro outorgante
E:
O Senhor nascido em no dia residente em Rua NIF: designado segundo outorgante
As partes celebram entre si:
1 – OBJECTO DO ARRENDAMENTO: apartamento sito em rua composto por n. divisões e por n. assoalhadas, inscrito na matriz predial de no lote com a categoria
2 – PRAZO DE DURAÇÃO DO ARRENDAMENTO: Anos 4 nos termos do artigo 2 Lei 9 Dezembro 1998, n. 431, tendo o seu início em e termo em , renovável por igual período a não houver denuncia, através de carta registada com aviso de recepção, com a antecipação mínima de seis meses de antecedência sobre o termo pretendido do contrato.
3 - DEVOLUÇÃO DO ARRENDADO: a devolução do arrendado é feita em com a entrega de n. chaves.
4 – RENDA MENSAL: a renda mensal é de euro e será paga entre o dia e o dia de cada mês.
5 – MODALIDADE DE PAGAMENTO: por transferência bancária no balcão indicado pelo primeiro outorgante, ou por cheque bancário /numerário e será paga em casa do primeiro outorgante, ou por vale postal.
6 - ACTUALIZAÇÃO INSTITUTO DE ESTATÍSTICA: o montante será actualizado anualmente de acordo com os índices dos preços no consumidor apurados pelo Instituto de Estatística na medida de .
7 - UTILIZAÇÃO: o arrendado destina-se exclusivamente a habitação do segundo outorgante e dos seus familiares com ele residentes: mulher ; filhos , ,........
8 - INADEMPIMENTO: o não pagamento do arrendamento durante um mês constituirá razão de fim do contrato antes do prazo previsto nos termos do artigo 1455 Cód. Civ.
9 – DESPESAS DE REGISTRO: são divididas a meio entre as partes como por lei, o relativo imposto sendo suportado pelo segundo outorgante
10 - Em tudo o mais que nao se encontre expressamente regulado no presente contrato, segue-se o disposto no codigo civil e na Lei n. 431 de 9 Dezembro 1998..
Lido, aprovado e assinado.
O Primeiro Outorgante O Segundo Outorgante
.................................... ....................................
Nos termos e para os efeitos dos artigos 1341 e 1342 Cód. Civ. são expressamente aprovadas as cláusulas n. que foram lidas.



German to Italian: "Wir geben unser Leben – ohne Gefühle"
Source text - German
"Wir geben unser Leben – ohne Gefühle"
Ein Deutscher wollte sich in Israel als "Märtyrer" in die Luft sprengen. Die Geheimdienste kamen ihm auf die Spur. Eins ARD-Film dokumentiert den Fall.
Von Barbara Siebert

Ashkelon
Wer das Hochsicherheitsgefängnis von Ashkelon im Süden Israels betritt, passiert stacheldrahtbewehrte Betonmauern, kameraüberwachte Sicherheitsschleusen und enge, mit Gittern abgedeckte Höfe. An einem glühend heißen Tag im Spätsommer 2003 bereitet sich der NDR-Redakteur Eric Friedler im Gerichtssaal des Gebäudes mit seinem Kamerateam auf ein Interview vor. Monatelang hat er mit den israelischen Behörden für eine Drehgenehmigung verhandeln müssen, denn in Ashkelon sitzen Häftlinge, die als Sicherheitsrisiko für den Staat Israel gelten. Viele der Gefangenen waren an der Planung von Selbstmordanschlägen beteiligt oder standen kurz davor, sich als menschliche Bomben in die Luft zu sprengen.
Einer von ihnen ist Steven Smyrek. Mit aneinander gefesselten Füßen nimmt er vor der Kamera Platz. Er lächelt, nimmt die angebotene Zigarette zwischen die Finger und sagt in fließendem Deutsch:
"Wir sind keine Selbstmordattentäter, wir sind Märtyrer, wir sind Gottessoldaten. Wenn man sein Land befreien möchte, nimmt man jedes Mittel, um das zu tun. Es geht nicht um die Person selber, die das Attentat, die militärische Operation ausführt. Es geht um das ganze Volk, es geht um das Land, und es stirbt dafür nur eine einzelne Person."
Steven Smyrek ist Deutscher, geboren 1971 in Detmold. Es sind bescheidene Verhältnisse, in denen er als Jüngster von drei Geschwistern aufwächst. Keine glückliche Familie: Seine Eltern trennten sich, als er sechs Jahre alt war. Kurz danach erhielt er die Erstkommunion. Ein Foto von diesem Anlass zeigt einen kleinen blonden Jungen, blass mit großer Brille. Ein langer Weg liegt zwischen diesem Kind, das eine weiße Kerze hält, und dem Gefangenen mit Fußfesseln in einem israelischen Hochsicherheitsgefängnis. Stationen dieses Weges zeigt der Film Für Allah in den Tod von Eric Friedler. Die NDR-Dokumentation zeigt, dass der radikale Islam nicht nur muslimischen jungen Männern Halt und Selbstwertgefühl bietet. Er kann auch Jugendliche ohne diesen religiösen Hintergrund in seinen Bann ziehen.
Als Steven Smyreks Mutter einen britischen Soldaten heiratet und ihm mit ihren Kindern nach England folgt, verliert der Junge die Heimat und obendrein den letzten Rest familiärer Geborenheit. Die Mutter schaut zu, wenn der Stiefvater ihren Sohn prügelt. Eine der Schwestern erinnert sich, dass die Schläge für längere Zeit Spuren auf dem Körper des kleinen Bruders hinterließen. Aber niemand griff ein. Schließlich kommt Steven auf ein Internat.
Er empfand es als Abschiebung, doch die Schule bot ihm auch Chancen: Parallel zum Unterricht wurden die Internatsschüler als Kadetten gedrillt. Stevens Schulnoten waren schlecht, aber als Nachwuchssoldat hatte er Erfolgserlebnisse. Kameradschaft, Hierarchie und Disziplin gaben ihm Halt und Bestätigung. Heute sieht sich Smyrek als Soldat im Heiligen Krieg. Der Tod schreckt ihn nicht, im Gegenteil:
"Wir müssen alle einmal sterben, und um die Auszeichnung eines Schahib, eines Märtyrers zu erhalten, würde ich mein Leben geben. Für die Sache, für den Islam, für Allah."

Translation - Italian
"Diamo la nostra vita senza emozioni"
In Israele un giovane tedesco voleva farai saltare in aria come "martire". I servizi segreti lo hanno rintracciato. Un documentario del canale ARD presenta questo caso.
Di Barbara Siebert

Ashkelon
Chi entra nel carcere di massima sicurezza di Ashkelon, nel sud di Israele, passa muri di cemento armato circondati da filo spinato, passaggi di sicurezza guardati a vista dalle telecamere e stretti cortili coperti da inferriate. In un rovente giorno di fine estate 2003 il redattore della NDR Eric Friedler si preparava con la sua telecamera ad un 'intervista nell'aula di tribunale dell'edificio. Per mesi ha dovuto negoziare l'autorizzazione a filmare con le autorità israeliane, visto che ad Ashkelon si trovano i carcerati che costituiscono un pericolo per la sicurezza di Israele. Molti dei detenuti hanno partecipato alla pianificazione di attentati suicidi o sono andati molto vicini a farsi saltare in aria come bombe umane.
Uno di loro è Steven Smyrek. Con i piedi incatenati prende posto davanti alla telecamera. Sorride, prende tra le dita la sigaretta che gli è stata offerta e dice in un tedesco corretto:
"Non siamo degli attentatori suicidi, noi siamo martiri, siamo soldati di Dio. Se si vuole liberare il proprio paese, si usa qualsiasi mezzo per farlo. Non ha a che vedere solo con il singolo individuo che compie l'attentato, l'operazione militare. Ha a che vedere con l'intero popolo, con il paese, e per tutto ciò muore solo un singolo individuo."
Steven Smyrek è tedesco, nato nel 1971 a Detmold. Minore di tre fratelli, cresce in condizioni modeste. Nessuna famiglia felice: quando aveva sei anni, i suoi genitori si sono separati. Poco dopo ha ricevuto la Prima Comunione. Una foto di questa occasione mostra un ragazzino biondo e pallido, con degli occhiali grandi. Un lungo percorso separa questo bambino, che aveva una candela bianca tra le mani, e il carcerato con le catene ai piedi in un carcere di massima sicurezza israeliano. Il film Für Allah in den Tod (Morire per Allah ) di Eric Friedler mostra le stazioni di questo percorso.
La documentazione della NRD mostra che l'Islam radicale offre stabilità e autostima non solo ai giovani musulmani, ma può attirare tra le sue fila anche giovani senza questo background religioso.
Quando la madre di Steven Smyrek sposò un soldato inglese e lo seguì coi figli in Inghilterra, il giovane perse il paese natale e gli ultimi resti di sicurezza familiare. La madre stava a guardare, quando il patrigno picchiava il figlio. Una delle sorelle ricorda che le percosse lasciavano per lungo tempo tracce sul corpo del fratellino. Ma nessuno interveniva. Infine Steven è finito in collegio. L'ha vissuta come un'espulsione, sebbene la scuola gli offrisse anche della chance: parallelamente alle lezioni, gli scolari del collegio erano addestrati come cadetti. Steven aveva brutti voti a scuola, ma aveva buoni risultati come soldato in erba. Cameratismo, gerarchia e disciplina gli hanno dato stabilità e riconoscimento. Oggi Smyrek si vede come un soldato della guerra santa. La morte non lo spaventa, anzi:
"Tutti dobbiamo morire prima o poi e per ottenere la decorazione di Schahib, di martire, darei la mia vita. Per la causa, per l'Islam, per Allah."



English to Italian: medical text
Source text - English
Slowly, Cancer Genes Tender Their Secrets
By Gina Kolata
Published: December 27, 2005, The New York Times

Jay Weinstein found out that he had chronic myelogenous leukemia in 1996, two weeks before his marriage.
He was a New York City firefighter, and he thought his health was great.
He learned that there was little hope for a cure. The one treatment that could save him was a bone marrow transplant, but that required a donor, and he did not have one. By 1999, his disease was nearing its final, fatal phase. He might have just weeks to live.
Then, Mr. Weinstein had a stroke of luck. He managed to become one of the last patients to enroll in a preliminary study at the Oregon Health & Science University, testing an experimental drug.
Mr. Weinstein is alive today and still taking the drug, now on the market as Gleevec. Its maker, Novartis, supplies it to him free because he participated in the clinical trial.
Dr. Brian Druker, a Howard Hughes investigator at the university's Cancer Institute, who led the Gleevec study, sees Mr. Weinstein as a pioneer in a new frontier of science. His treatment was based not on blasting cancer cells with harsh chemotherapy or radiation but instead on using a sort of molecular razor to cut them out.
That, Dr. Druker and others say, is the first fruit of a new understanding of cancer as a genetic disease. But if cancer is a genetic disease, it is like no other in medicine.
With cancer, a person may inherit a predisposition that helps set the process off, but it can take decades - even a lifetime - to accumulate the additional mutations needed to establish a tumor. That is why, scientists say, cancer usually strikes older people and requires an element of bad luck.
"You have to get mutations in the wrong place at the wrong time," Dr. Druker says.
Other genetic diseases may involve one or two genetic changes. In cancer, scores of genes are mutated or duplicated and huge chunks of genetic material are rearranged. With cancer cells, said Dr. William Hahn, an assistant professor of medicine at Harvard Medical School, "it looks like someone has thrown a bomb in the nucleus."
In other genetic diseases, gene alterations disable cells. In cancer, genetic changes give cells a sort of superpower. (…)


Translation - Italian
Lentamente i geni cancerogeni mostrano i loro segreti
Di Gina Kolata
Pubblicato: 27 dicembre 2005, The New York Times.

Jay Weinstein scoprì di avere una leucemia mieloide cronica nel 1996, due settimane prima del suo matrimonio.
Era un pompiere newyorkese e pensava di godere di ottima salute.
Apprese che c'erano poche speranze per una cura. L'unico trattamento che avrebbe potuto salvarlo era il trapianto di midollo osseo, ma era necessario un donatore e lui non l'aveva. Nel 1999, la sua malattia si avvicinava alla sua fase finale, quella fatale. Poteva avere solo due settimane di vita.
Mr. Weinstein ebbe allora un colpo di fortuna. Riuscì ad essere uno degli ultimi pazienti a iscriversi ad uno studio preliminare dell'Università Salute e Scienza dell'Oregon, per testare un farmaco sperimentale.
Oggi, il signor. Weinstein è vivo e continua a prendere il farmaco, attualmente in commercio come Gleevec. Il suo produttore, Novartis, glielo fornisce gratis perché ha partecipato alla sperimentazione clinica.
Il dottore Brian Druker, un ricercatore dell'ente Howard Hughes presso l'Istituto oncologico dell'Università, che ha guidato lo studio sul Gleevec, vede il Signor Weinstein come pioniere di una nuova frontiera della scienza. Il suo trattamento non si basava sul bombardare le cellule cancerogene con una forte chemioterapia o con le radiazioni, ma sull'utilizzo di una specie di rasoio molecolare per eliminarle. Si tratta, il Dr. Druker e altri lo affermano, del primo frutto di una nuova visione del cancro come malattia genetica. Se il cancro è una malattia genetica, è tuttavia unica nel suo genere.
Col cancro una persona può ereditare la predisposizione che aiuta a far scattare il processo, ma possono volerci decenni -addirittura una vita intera- per accumulare le mutazioni aggiuntive necessarie per scatenare un tumore.
Per questo, secondo gli scienziati, il cancro colpisce, di solito, persone anziane e richiede un elemento di sfortuna. "È necessario avere le mutazioni al posto sbagliato nel momento sbagliato" sostiene il Dottor Druker.
Altre malattie genetiche potrebbero involve una o due alterazioni genetiche. Nel cancro, serie di geni sono alterate o duplicate e ampie quantità di materiale genetico vengono riadattate. Con le cellule cancerogene, sostiene il Dr. William Hahn, un assistente di medicina alla scuola di medicina di Harvard, "sembra quasi che qualcuno abbia gettato una bomba nel nucleo.".
In altre malattie genetiche, le alterazioni a livello di geni disabilitano le cellule. Nel cancro, le modifiche genetiche danno alle cellule

More
Master's degree - University of Milan
Years of translation experience: 13. Registered at ProZ.com: Dec 2007.
N/A
Portuguese to Italian (University of Milan)
German to Italian (University of Milan)
English to Italian (Cambridge University (ESOL Examinations))

N/A
Adobe Photoshop, Microsoft Excel, Microsoft Word, Powerpoint, SDL TRADOS, SDLX
Francesca Mormandi endorses ProZ.com's Professional Guidelines (v1.1).
Bio
PROFESSIONAL TRANSLATOR

PORTUGUESE TO ITALIAN

GERMAN TO ITALIAN

ENGLISH TO ITALIAN

I am a native Italian speaker and translate into Italian from German, Portuguese and English. I have always dedicated my studies to foreign languages: I have a Bachelor's degree in Translation and a master's degree in Applied Languages from the University of Milan with a dissertation on audiovisual translation.

Since 2007 I have been actively working as freelance translator and proof-reader for various agencies in Italy and abroad. I have acquired some experience with technical translations in the fields of mechanics, automotive, machine tools and computers; I also have experience of legal translation, especially with contracts and certifications, in tourism and in the food industry. Besides, I have considerable experience in the field of "general" translations.

Here you can see my main working fields:

Legal field:

- General conditions

- Specifications

- Supply and work contract

- Judgments

- Trade agreement

- Certificate ( marriage, death, birth, etc)

Tourism field:

- prospectus

- descriptions of hotels and their surroundings

- touristic routes

Corporate communication and marketing:

- press releases ( field: fashion, corporate, touristic, mechanics)

- corporate web-sites

- Business correspondence

- Market survey and survey questionnaires

- Advertising texts

Financial field:

- business reports

- financial press articles

- annual accounts and balances

Technical field:

- Shipping

- Printing industry

- Specifications and certification of foodstuffs

- ICT ( information security and users' handbook)

- Users' handbook ( white goods)

- Packaging ( packaging instructions and conditions)

I always make sure that I research the subject matter thoroughly, ensuring that I use the correct terminology for the field. I pride myself on meeting deadlines and producing top quality work: as a translator, I am regularly in charge of organising and completing translation with tight deadlines, which enables me to work well under pressure and establish priorities. I am computer literate and I use Trados software whenever requested. I have broadband Internet connection.

Do not hesitate to contact

me

if you think I might be able to assist you in one of your projects: I can be easily contacted at any time during normal working hours. Should I be out of the office for any reason, an automatic return message will inform you when I will be back.

CV available upon request : CV available in English, German, Italian and Portuguese

This user has earned KudoZ points by helping other translators with PRO-level terms. Click point total(s) to see term translations provided.


Keywords: portuguese; italian, german, translation, finance, turism, testi medici, turismo, tradutor português -italiano, tradução português italiano, tradutor italiano, fast service, urgent translation, finanças;Portugues Italiano; translation English Italian; traduzione italiano tedesco; Übersetzung Deutsch Italienisch; Übersetzer Deutsch Italienisch; legal translation; traduzioni legali; German to Italian translator; italian translators; portugues translation; Portoguese to Italian; Brasilian Portugues to Italian; English to Italian translations; Traduções jurídicas, Certidão de nascimento, Certidão de casamento, Relatórios financeiros, português para italiano, inglês para italiano, alemao para italiano, marketing translator; Traduzioni, Übersetzungen, traduçoes, translations, technische Übersetzungen, technical translations, traduçoes técnicas, traduzioni tecniche, manuali d'uso, documentazione tecnica, adattamento, , proofreading, automotive, macchine, utensili, elettriche, tessili, da stampa, fotovoltaico, materie plastiche, carta
Profile last updated
Sep 1, 2015