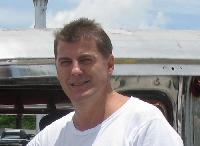 Working languages:
English to Norwegian
Swedish to Norwegian
Danish to Norwegian
Roar Sørensen
29 years experience






Native in: Norwegian

Feedback from
clients and colleagues
on Willingness to Work Again

1

positive review
I have translated numerous documents for international translation agencies with SDL Trados. I have translated 109 books. I have been one of Norway's most distinguished book translators for many years.
Freelance translator and/or interpreter,

Verified site user
This person has a SecurePRO™ card. Because this person is not a ProZ.com Plus subscriber, to view his or her SecurePRO™ card you must be a ProZ.com Business member or Plus subscriber.

This person is not affiliated with any business or Blue Board record at ProZ.com.
Translation, Editing/proofreading
Specializes in:
Medical: Cardiology
Medical: Instruments
Medical: Pharmaceuticals
Psychology
Games / Video Games / Gaming / Casino
Marketing / Market Research
Medical: Dentistry
Advertising / Public Relations
Printing & Publishing
More
English to Norwegian - Rates: 0.12 - 0.15 USD per word / 25 - 35 USD per hour
Swedish to Norwegian - Rates: 0.12 - 0.15 USD per word / 25 - 35 USD per hour
Danish to Norwegian - Rates: 0.12 - 0.15 USD per word / 25 - 35 USD per hour

PRO-level points: 4, Questions answered: 3, Questions asked: 6
PayPal | Send a payment via ProZ*Pay
Sample translations submitted: 2
English to Norwegian: Deflectable Tip Electrophysiology Catheter with Auto ID Technology
Source text - English
XXX® Deflectable Tip Electrophysiology Catheter with Auto ID Technology

Federal law (U.S.A.) restricts this device to sale by or on the order of a physician.

• Sterile. Sterilized with ethylene oxide gas.
• For single use only.
• Do not use if the package is open or damaged.

CATHETER DESCRIPTION
XXX® Deflectable Tip Electrode Catheter has been designed to facilitate electrophysiological mapping of the heart. The catheter has a high-torque shaft with a deflectable tip section containing an array of platinum electrodes that can be used for stimulation and recording. Several tip configurations are available. (Standard curve types are identified by a color band on the shaft near the proximal end – see catalog.) The catheter is equipped with Electronically Erasable Programable Read Only Memory (EEPROM) which is used to store unique catheter identification information. YYY® EP Navigation Systems equipped with Auto ID Technology can access the stored information and automatically recognize the catheter information.

A piston in the hand piece is attached to an internal puller wire which changes the radius of curvature. When the piston is pushed forward with the thumb knob, the radius of curvature is reduced; when the thumb knob is pulled back, the radius of the curvature is increased until the tip section straightens. The high-torque shaft allows the plane of the curved tip to be rotated to facilitate accurate positioning of the catheter tip at the desired site.
The catheter interfaces with YYY® EP Navigation Systems equipped with Auto ID Technology via interface cables with the appropriate connectors.

CONSULT THE LOCAL DISTRIBUTOR OR MANUFACTURER FOR THE APPROPRIATE INTERFACE CABLES. REFER TO THE YYY® EP
NAVIGATION SYSTEM USER MANUAL FOR DETAILS ON SYSTEM SETTINGS RELATED TO THE CATHETER.

INDICATIONS
The catheter is indicated for electrophysiological mapping of cardiac structures; i.e., stimulation and recording only.

CONTRAINDICATIONS
XXX® Deflectable Tip Electrode Catheter has not been shown to be safe and effective for electrical ablation or for use in the coronary vasculature other than the coronary sinus ostium. Use of the catheter may not be appropriate for patients with prosthetic valves. A relative contraindication for cardiac catheter procedures is active systemic infection.

WARNINGS
Cardiac catheterization procedures present the potential for significant x-ray exposure, which can result in acute radiation injury as well as increased risk for somatic and genetic effects, to both patients and laboratory staff due to the x-ray beam intensity and duration of the fluoroscopic imaging. Cardiac catheterization should only be performed after adequate attention has been given to potential radiation exposure associated with the procedure, and steps taken to minimize this exposure. Careful consideration must therefore be given for the use of this catheter in pregnant women.
• Do not immerse the proximal handle or cable connector in fluids;
electrical performance could be affected.
• Do not expose the catheter to organic solvents such as alcohol.
• Do not autoclave the catheter.

PRECAUTIONS
• Do not attempt to operate the XXX® deflectable tip electrophysiology catheter prior to completely reading and understanding these directions for use.
• Store in a cool, dry place.
• The sterile packaging and catheter should be inspected prior to use.
• Do not resterilize and reuse.
• Cardiac catheterization procedures should be performed by appropriately trained personnel in a fully equipped electrophysiology laboratory.
• Careful catheter manipulation must be performed in order to avoid cardiac damage, perforation, or tamponade. Catheter advancement and placement should be done under fluoroscopic guidance. Do not use excessive force to advance or withdraw the catheter when resistance is encountered.
• Always pull the thumb knob of the catheter back before insertion or withdrawal to assure that the catheter tip assumes its original shape.

"USE BY" DATE
Use the device prior to the "Use By" date on the package label.

SUGGESTED INSTRUCTIONS FOR USE
• Remove the catheter from its package and place it in a sterile work area. Create a vascular access in a large central vessel using aseptic techniques and insert the catheter.
• Connect the interface cable to the Patient Interface Unit of the appropriate YYY® EP Navigation System and connect the catheter to the interface cable.
• Confirm that the thumb knob is pulled back completely before insertion. Advance the catheter to the area of the endocardium under investigation. Use both fluoroscopy and electrograms to aid in proper positioning. Adjust the radius of curvature as necessary by manipulating the thumb knob. Pushing the thumb knob forward causes the catheter tip to bend (curve); when the knob is pulled back, the tip straightens.
• Prior to removal of the catheter, confirm that the thumb knob has been pulled back completely. Remove the catheter and dispose of it in an appropriate manner. Do not resterilize and reuse.
• If there are any questions regarding the use or performance of this product, please consult with the local distributor or the manufacturer.

ADVERSE REACTIONS
A number of serious adverse reactions have been documented for cardiac catheterization procedures including pulmonary embolism, myocardial infarction, stroke, cardiac tamponade, and death. The following complications associated with cardiac catheterization have also been reported in the literature: vascular bleeding, local hematomas, thrombosis, AV fistula, pseudoaneurysm, thromboembolism, vasovagal reactions, cardiac perforation, air embolism, arrhythmias, valvular damage, pneumothorax and hemothorax.

DISCLAIMER OF WARRANTY AND LIMITATION OF LIABILITY:
THERE IS NO EXPRESS OR IMPLIED WARRANTY, INCLUDING WITHOUT LIMITATION ANY IMPLIED WARRANTY OF MERCHANTABILITY OR FITNESS FOR A PARTICULAR PURPOSE, ON THE PRODUCT(S) DESCRIBED HEREIN. UNDER NO CIRCUMSTANCES SHALL XXX, INC., OR ITS AFFILIATED COMPANIES, BE LIABLE FOR ANY CONSEQUENTIAL, OR OTHER DAMAGES OTHER THAN AS EXPRESSLY PROVIDED BY SPECIFIC LAW.

WITHOUT LIMITING THE FOREGOING, XXX, INC. OR ITS AFFILIATED COMPANIES, SHALL NOT BE LIABLE FOR ANY SPECIAL, DIRECT, INCIDENTAL, CONSEQUEN¬TIAL, OR OTHER DAMAGES, ARISING OUT OF THE REUSE OF ANY PRODUCT(S) LABELED FOR
SINGLE USE OR WHERE REUSE IS PROHIBITED BY APPLICABLE LAW.



Descriptions and specifications appearing in XXX printed matter, including this publication, are informational only and meant solely to generally describe the product at the time of manufacture and are not made or given as a warranty of the prescribed product in any way.




Translation - Norwegian
XXX® elektrofysiologisk kateter med bøyelig tupp og Auto ID-teknologi

Føderale lover (USA) tillater bare at dette utstyret selges til lege eller brukes etter fullmakt fra lege.

• Sterilt. Sterilisert med etylenoksidgass.
• Kun til engangsbruk.
• Må ikke brukes hvis emballasjen er åpnet eller skadet.

KATETERBESKRIVELSE
XXX® elektrofysiologisk kateter med bøyelig tupp er konstruert for å gjøre det enklere å foreta en elektrofysiologisk kartlegging av hjertet. Kateteret har høymomentskaft og bøyelig tupp forsynt med platinaelektroder som kan brukes til stimulering og registrering. Flere tuppkonfigurasjoner er tilgjengelig. (Standard kurvetyper identifiseres med et fargebånd på skaftet nær proksimalsenden – se katalog.) Kateteret er forsynt med Electronically Erasable Programable Read Only Memory (EEPROM), som brukes til å lagre spesiell kateterinformasjon. YYY® EP navigasjonssystem utstyrt med Auto ID-teknologi har tilgang til denne lagrede informasjonen og finner den automatisk.

Et stempel i håndsettet er festet til en indre drakabel som endrer krumningsradius. Når stempelet skyves forover med tommelknappen, reduseres krumningsradius. Når tommelknappen dras bakover, øker krumningsradius til tuppen retter seg ut. Høymomentskaftet gjør at det bøyde tupplanet kan roteres slik at plasseringen av katetertuppen på det ønskede stedet blir mer nøyaktig.
Kateteret deler grensesnitt med YYY® EP navigasjonssystem utstyrt med Auto ID-teknologi via grensesnittkabler med egnede konnektorer.

KONTAKT DEN LOKALE DISTRIBUTØREN ELLER PRODUSENTEN ANGÅENDE EGNEDE GRENSESNITTKABLER. SE I BRUKERHÅNDBOKEN FOR YYY® EP NAVIGASJONSSYSTEM HVIS DU ØNSKER MER INFORMASJON OM KATETERETS SYSTEMINNSTILLINGER.

INDIKASJONER
Kateteret indikeres for elektrofysiologisk kartlegging av kardiale strukturer, dvs. bare for stimulering og registrering.

KONTRAINDIKASJONER
XXX® elektrofysiologiske kateter med bøyelig tupp har ikke vist seg å være trygt og effektivt for elektrisk ablasjon eller for bruk i andre koronare årer enn i koronarsinusåpningen. Kateteret egner seg ikke for pasienter med kunstige hjerteklaffer. En relativ kontraindikasjon for kardiale kateterprosedyrer er aktiv systeminfeksjon.


ADVARSLER
Kardiale kateteriseringsprosedyrer medfører mulighet for betydelig røntgenstråleeksponering som kan gi akutte stråleskader. Røntgenstrålens intensitet og fluoroskopiens varighet øker også faren for somatiske eller genetiske skader for både pasienter og laboratoriepersonale. Kardial kateterisering skal bare utføres etter at den potensielle strålingsfaren som er forbundet med prosedyren, er tatt med i betraktningen og det er satt i verk tiltak for å redusere denne eksponeringen. Bruk av dette kateteret på gravide kvinner må derfor vurderes nøye på forhånd.
• Ikke plasser det proksimale håndtaket eller kabelkonnektoren i vann fordi dette kan redusere den elektriske ytelsen.
• Ikke utsett kateteret for organiske løsemidler som alkohol.
• Ikke autoklaver kateteret.

FORSIKTIGHETSREGLER
• Ikke bruk XXX® elektrofysiologiske kateter med bøyelig tupp før du har lest disse instruksene nøye og forstått dem.
• Lagres på et kaldt og tørt sted.
• Den sterile innpakningen og kateteret må sjekkes nøye før bruk.
• Må ikke resteriliseres eller brukes på nytt.
• Kardiale kateteriseringsprosedyrer må bare utføres av kvalifisert helsepersonell i et fullt utstyrt elektrofysiologisk laboratorium.
• Kateteret må brukes med stor varsomhet for å unngå hjerteskader, perforering eller hjertetamponade. Kateteret skal føres framover under fluoroskopisk veiledning. Bruk ikke overdreven kraft for å bevege kateteret fram eller tilbake hvis kateteret møter motstand.
• Trekk alltid tommelknappen på kateteret tilbake før innlegging eller uttrekning for å sikre at katetertuppen bevarer sin opprinnelige form.

BRUK INNEN-DATO
Utstyret må brukes før "Bruk innen"-datoen på pakkens etikett.


ANBEFALTE INSTRUKSER FOR BRUK
• Ta kateteret ut av emballasjen og plasser det på et sterilt sted. Forbered et vaskulært innføringssted i et stort, sentralt kar, steriliser området og sett inn kateteret.
• Koble grensesnittkabelen til pasientgrensesnittet i YYY® EP navigasjonssystem og koble kateteret til grensesnittkabelen.
• Sjekk at tommelknappen er ført helt tilbake før innsetting. Kateteret føres fram til endokardområdet som skal undersøkes. Bruk både gjennomlysning og elektrogrammer for å posisjonere kateteret. Reguler krumningsradius etter behov ved å bevege tommelknappen. Når tommelknappen skyves forover, bøyes katetertuppen. Når den trekkes bakover, rettes tuppen ut.
• Før kateteret fjernes må det sjekkes at tommelknappen er ført helt tilbake. Fjern kateteret og avhend det på forskriftsmessig måte. Må ikke resteriliseres eller brukes på nytt.
• Spørsmål vedrørende dette produktet og bruken av det rettes til lokal distributør eller produsent.

NEGATIVE REAKSJONER
Det er dokumentert mange alvorlige, negative reaksjoner under kardiale kateteriseringsprosedyrer, inkludert lungeembolisme, hjerteinfarkt, slag, hjertetamponade og død. Følgende komplikasjoner knyttet til kardial kateterisering er også rapportert: vaskulære blødninger, lokale hematomer, trombose, AV-fistel, pseudoaneurisme, tromboembolisme, vasovagale reaksjoner, kardial perforering, luftembolisme, arytmier, skade på hjerteklaffer, pneumotoraks og hemotoraks.


FRASKRIVNING AV ANSVAR OG BEGRENSNING AV GARANTI:
DET FINNES INGEN UTTRYKTE ELLER STILLTIENDE GARANTIER, INKLUDERT, UTEN BEGRENSNING, STILLTIENDE GARANTIER FOR SALGBARHET ELLER EGNETHET FOR ET BESTEMT FORMÅL FOR PRODUKTET/-ENE SOM ER OMTALT HER. UNDER INGEN OMSTENDIGHETER SKAL XXX, INC., ELLER DERES TILKNYTTEDE SELSKAPER, VÆRE ANSVARLIGE FOR SPESIELLE, DIREKTE, TILFELDIGE ELLER ANDRE SKADER OG FØLGESKADER ANNET ENN DET SOM ER UTTRYKKELIG NEDFELT I EN BESTEMT LOV.

UTEN BEGRENSNING AV DET FOREGÅENDE, SKAL IKKE XXX, INC. ELLER DERES TILKNYTTEDE SELSKAPER HA ERSTATNINGSANSVAR FOR NOEN SOM HELST SPESIELL, DIREKTE, TILFELDIG, PÅFØLGENDE ELLER ANNEN SKADE SOM KAN FØRES TILBAKE TIL GJENBRUK AV NOE(N) PRODUKT(ER) SOM ER MERKET FOR ENGANGSBRUK ELLER HVOR GJENBRUK ER FORBUDT I HENHOLD TIL GJELDENDE LOV.

Beskrivelser og spesifikasjoner som forekommer i trykksaker fra XXX, inkludert denne publikasjonen, er kun for informasjon og er bare ment å beskrive produktet på produksjonstidspunktet og er ikke på noen måte en garanti for det omtalte produktet.



English to Norwegian: Chapter 13 from the novel Die for you by Lisa Unger
General field: Art/Literary
Detailed field: Poetry & Literature
Source text - English
As soon as I exited my sister's apartment, I saw her. She sat in an unmarked Caprice across the street, trying to hide behind a newspaper. But I recognized Jesamyn Breslow by the blond crown of her head, saw a flash of her face as she flipped the page of the newspaper. That's why it had been so easy for me to get away. They wanted me to, thinking I might lead them to my husband.
I wanted to walk over and pound on her window, rage at her for following me when they should be doing some police work of their own. Tell her that I didn't know any more than they did and was following the pathetic leads they unwittingly gave me. But instead I headed to the N/R station on Prince Street. I heard the car door slam and knew she had gotten out and was following me on foot. I walked fast, eventually ducking into the station.
A quick glance showed that she was still behind me. She was trying to hang back, still hiding behind that newspaper. I managed to lose her by squeezing onto a crowded uptown train. I took it one stop to Astor Place and then took the next train back downtown. I walked to Camilla Novak's building on West Broadway and Broome Street. I'd always loved SoHo, something so grand and yet terminally hip about it, somehow swank and grunge at the same time—the galleries and upscale shops with huge picture windows representing outrageous rents, narrow residential buildings, tony cafés, only the very coolest bars and restaurants.
Once known as the Cast Iron District, SoHo boasted huge historic buildings with gigantic windows and upper floors that were wide-open loft spaces, appealing to artists because of the square footage, natural light, and cheap rents. They moved into the spaces illegally in the 1970s, ignoring the city zoning at the time, but the depressed city was too embroiled in its other messes—rampant crime, a shattered economy—to care.
Most people didn't realize that more than 250 buildings were made with cast iron. Architects found cast iron to be cheap, could be fashioned into the most intricate design patterns, and was easily repaired. It was also the strength and pliability of this metal that allowed for the carving of magnificent frames and the tall windows so beloved by artists. Unfortunately, when exposed to heat, cast iron buckled. Steel brought a rapid end to the use of cast iron. I know all of this because of Jack, the original New York City geek.
When I came to the address I'd written down, I rang the buzzer hard, a few times. Novak, 4A was scrawled on her mailbox; otherwise, I wouldn't have known what buzzer to push. I realized that this was the reason they (the ubiquitous they with all their cautionary tales) told you not to put your last name beside the buzzer at the street door.
But there wasn't any answer. I didn't have any reason to believe that she'd been here when I talked to her; I might have reached her on her cell phone. And if she had been here, maybe she'd left afraid that I'd do exactly what I'd done, look her up on the Web and show up at her door. She'd wanted to talk to me once. Why had she changed her mind?

Translation - Norwegian
Jeg så henne straks jeg kom ut av Lindas leilighet. Hun satt i en umerket Caprice tvers over gaten og prøvde å skjule seg bak en avis. Men jeg gjenkjente Jesamyn Breslow på det lyse håret og fikk et glimt av ansiktet hennes idet hun bladde om i avisen. Det var derfor det hadde vært så lett for meg å stikke av. De ville at jeg skulle gjøre det – fordi de trodde at jeg ville føre dem til mannen min.
Jeg hadde lyst til å krysse gaten, dunke på vinduet hennes og skjelle henne ut for å følge etter meg når de burde foreta seg noe nyttig. Fortelle henne at jeg ikke visste noe mer enn de gjorde og at jeg bare fulgte de patetiske sporene de uten å være klar over det hadde gitt meg. Men jeg bega meg til T-banestasjonen i Prince Street i stedet. Jeg hørte det smelle i en bildør og visste at hun hadde kommet ut for å skygge meg til fots. Jeg spaserte raskt og gikk inn på stasjonen.
Med et raskt blikk over skulderen konstaterte jeg at hun fremdeles fulgte etter meg. Hun prøvde å virke uinteressert og skjulte seg fremdeles bak avisen. Jeg greide å komme vekk fra henne ved å presse meg inn i et overfylt tog som var på vei oppover i byen. Jeg tok det bare én stasjon til Astor Place, deretter tok jeg neste tog ned i byen igjen. Jeg spaserte til bygningen der Camilla Novak bodde. Den lå på hjørnet av West Broadway og Broome Street. Jeg hadde alltid likt meg i SoHo, det var noe storslagent og evig moderne ved stedet, prektig og snusket på samme tid – med gallerier, motebutikker med panoramavinduer, skyhøye leiepriser, smale bygninger med dyre leiligheter, lekre kafeer og de kuleste barer og restauranter.
SoHo hadde en gang vært kjent som Smijernsstrøket. Det var dominert av ruvende, historiske bygninger med høye vinduer og loftsetasjer som kunstnere elsket fordi de var store, billige og fylt av naturlig lys. De fleste flyttet ulovlig inn på syttitallet uten respekt for politikernes reguleringsplaner. Myndighetene brydde seg ikke likevel; de hadde andre problemer å hanskes med i denne tiden, som høy kriminalitet og en skakkjørt økonomi.
Ikke alle var klar over at over 250 av bygningene i SoHo var utsmykket med smijern. Arkitektene likte dette materialet fordi det var billig og enkelt å forme i intrikate mønstre. I tillegg var det lett å reparere. Det var smijernets styrke og bøyelighet som gjorde det mulig å lage de flotte vinduskarmene og de store vinduene som kunstnerne elsket. Dessverre tålte ikke smijern varme særlig godt; det myknet og vred seg når solen stekte. Stål gjorde fort slutt på bruken av smijern. Alt dette vet jeg takket være Jack, en av New York Citys første nerder.
Da jeg kom til adressen jeg hadde notert, ringte jeg på dørklokken et par ganger. Heldigvis var det skrevet «Novak 4A» på en av postkassene ellers hadde jeg ikke hatt noen anelse om hvilken knapp jeg skulle trykke på. Det gikk opp for meg at det var derfor de (disse evinnelige «de» med alle sine skremsels¬historier) advarte folk mot å sette etternavnet sitt ved siden av ringeknappen ved utgangsdøren.
Men ingen svarte. Jeg hadde ingen grunn til å tro at hun hadde vært her da jeg snakket med henne; jeg kunne ha snakket med henne i mobiltelefonen. Og hvis hun hadde vært her, hadde hun kanskje gått ut fordi hun var redd for at jeg skulle gjøre akkurat det jeg hadde gjort: Finne henne på nettet og dukke opp på døren hennes. Hun hadde selv bedt meg ta kontakt. Hvorfor hadde hun skiftet mening?

More
University of Oslo
Years of experience: 38. Registered at ProZ.com: Jun 2008.
N/A
N/A
NFF
Adobe Acrobat, Microsoft Excel, Microsoft Word, SDL TRADOS, SDLX
http://www.roarsorensen.com
English (DOC)
Bio
28 years in the translation business

I regard myself as a hard working and reliable person. I am very dedicated to my work, I never make short cuts and I always try to submit a project I feel proud of, no matter what it takes in terms of personal and financial sacrifices.

I have worked with SDL Trados on numerous projects for many international translation agencies. I have worked 29 years as an author and a book translator as well.

I am a member of Norsk faglitterær forfatter- og oversetterforening, the premier association for non-fiction writers and technical translators in Norway. (Criteria for membership.)

Here is a list of some of the authors whose books I have translated: Fiction: Robert Ludlum, Clive Cussler, David Baldacci, Dean Koontz, Richard North Patterson, Sidney Shelden, Scott Turow, Michael Palmer and many others. Non-fiction: Jerry Spence (legal), Tom Peters (business/management), Michael Hammer (business/management), James Champy (business/management), David Freemantle (business/management), and many others. (See my CV or my home page for a complete list.)

I have translated more than 100 books for the biggest and most renowned Norwegian publishing houses.
Keywords: medical devices, medical instruments, business, management, novels, tourism, children's books, suspense, letters, travel, medicine, writers, PR, ledelse, romaner, barnebøker, spenningsbøker, brev, turisme, reiser, billig oversettelse, cheap and effectiv translations, experienced translator, newspaper articles, reportasjer
Profile last updated
Dec 12, 2014