Join the world's largest community of translators.
Register now →
(It's free.)

Join the world's largest community of translators.

Join ProZ.com →
Google Translator Tool Kit
0

out of

5



Translator Toolkit is a web-based translation editor that makes it easier and faster for translators to translate documents, web pages, and other content into dozens of other languages. To begin, upload a document from your desktop or enter the URL of a website that you want to translate. Translator Toolkit will then automatically load the text and generate a machine translation.
Learn more





Price
API key $20 for 1,000,000 words
File formats

No data

License type

No data

System requirements

| | |
| --- | --- |
| Operating system | Mac OS X 10.4 and higher, Linux, Windows XP, Windows Vista, Windows 7 |
| System requirements | Internet connection and Chrome browser |

Compatibility

No data

Support & upgrades

| | |
| --- | --- |
| Support and upgrades offered/included | No data |

30 days
Languages supported

No data





Side-by-side comparison of this tool with others from the "Machine translation tools" category: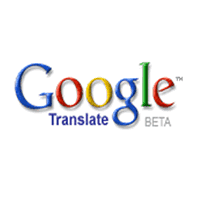 (1 review)


Compare more than two tools at once →




No reviews.