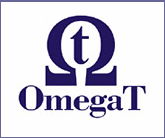 Join the world's largest community of translators.
Register now →
(It's free.)

Join the world's largest community of translators.

Join ProZ.com →
OmegaT
3.8

out of

5



OmegaT is a free and open source multiplatform computer Assisted Translation tool with fuzzy matching, translation memory, keyword search, glossaries, and translation leveraging into updated projects. Downloaded close to 900,000 times since its first release, OmegaT is developed by and for translators and offers everything you expect from a standard CAT tool.

Features
• Fuzzy matching
• Automatic propagation of translations
• Unlimited number of translation memories (TMX format)
• Unlimited number of glossaries (CSV and TBX format)
• Looking up terms in the project, in reference translation memories, in glossaries and in reference documents
• Projects with an unlimited number of folders and files, in all accepted formats
• Team projects with an unlimited number of translators
• Right to left and bidirectional writing management
• Tag protection and validation
• Morphological recognition • Spell checking (Hunspell)
• Linguistic checking (LanguageTool)
• Dictionaries (mono and multilingual) in StarDict and Lingvo DSL formats
• Machine translation (Google Translate, Microsoft Translator, Apertium, Yandex, MyMemory)
• Public API for plugins: Additional file formats (Okapi), Local machine translation (Apertium)
• Running scripts written in Groovy and JavaScript
• Auto-completion from glossary entries, abbreviation list, history completion and history prediction
• Graphic aligner for all supported formats
• External search on the Internet








Price
Free of charge & total freedom of use (no license number, no registration)
File formats
More than 50 file formats, including Microsoft Word, Excel and PowerPoint, LibreOffice, HTML, TTX and SDLXLIFF (Trados), TXML (Wordfast Pro), IDML (InDesign) and PDF (text and Iceni Infix export)
License type
Perpetual, open source
System requirements

| | |
| --- | --- |
| Operating system | Windows Vista, Windows XP, Windows 7, Mac OS X 10.4 and higher, Linux, Windows 8 |
| System requirements | No specific requirements. Runs anywhere. |

Compatibility
Supports standard data exchange formats (TMX, TBX) and most standard source formats (see above)
Support & upgrades

| | |
| --- | --- |
| Support and upgrades offered/included | Free upgrades to all future versions, Free community support |
| Support and tutorial links | https://groups.yahoo.com/neo/groups/OmegaT/info https://omegat.org/documentation#tutorials |

30 days

| | |
| --- | --- |
| Free trial | Perpetual license free of charge |

Languages supported
No limitation whatsoever regarding useable language pairs. Possibility to use language codes that are not listed in the defaults.





Side-by-side comparison of this tool with others from the "CAT tools" category:




(2 reviews)

(24 reviews)
(32 reviews)
Compare more than two tools at once →
How easy is it to learn?
Simple, robust, efficient
Review by
esperantisto
.
I use this program for most of my translation. It's a free program [1]. Very simple to learn (the start screen shows a 5-minute start guide, and it takes really 5 minutes to start off). Has an excellent spell check feature, as well as grammar check via a plugin [2]. Extremely robust: haven't experienced any crash or hang for years. You can have it as a portable version on a USB stick. User settings as well as projects can be easily transfered to another computer making system/computer updates or replacements seamless and painless. The functionality can be expanded with scripts [3]. The user groups [4] are ready to answer questions.

[1] OmegaT in Free Software Directory
[2] Implementation of LanguageTool
[3] Lots of scripts come with OmegaT distribution, but can also be downloaded from the relevant SourceForge page. Scripts (as well as other interesting issues) are discussed in Kos Ivantsov's blog
[4] at groups.io and at sourceforge.net
31
out of
31
found this review helpful.
---
How easy is it to learn?
Fast and free
Review by
Ovidiu Matiu
OmegaT is one of the best products on the market because:
1. It's easy to learn.
2. It's fast.
3. It never crashes.
4. It has most of the features freelancers really need.
5. It does not eat up your time: no complex configuration, no how-to webinars to attend, most of the time spent with OmegaT GUI is for... work, not setting up, waiting for the program to load, etc.
Conclusion: it has all the features a translator might need.
23
out of
23
found this review helpful.
---
How easy is it to learn?
I'd be lost without it.
Review by
Anthony Baldwin
I use OmegaT for my work on a near daily basis, and it is now the ONLY CAT tool I use (I have used anaphraseus, swordfish, wordfast).
It's easy to use, efficient, customizable, and makes sense, handles a broad spectrum of file formats, thus rendering it compatible with pretty well any other CAT tool (many of my client agencies use only WF or Trados, and we exchange files painlessly), and, of course, you can't beat the price.
Furthermore, support is GREAT on the e-mail lists and forums available, populated by experienced users, and, in fact, the development team who write the software. Upgrades are always free and backwards compatible with previous versions.
Being Free Software, and with the wide range of supported formats, there is no vendor lock-in nor any other manipulative practice that renders moving impossible or difficult.
OmegaT can access and use vast directories of legacy TMs, yet creates a distinct new TM for each new project, thus making it easy to send a client a TM for their project, in standard .tmx format, which any other CAT tool and import and use.
Honestly, I can't imagine using anything else, at this juncture.
18
out of
18
found this review helpful.
---
How easy is it to learn?
Can be used by professional translators
Review by
Samuel Murray
My overall rating for OmegaT is "good" because I believe it has all the necessary features to be used as a freelance translator's main or only mainstream CAT tool. OmegaT is rather mediocre when compared to other mainstream CAT tools, but it is "good enough".

OmegaT has experimental support for a number of formats from other CAT tools, as well as limited support for a range of other formats. OmegaT can be used safely to translate files from MS Office 2007 or higher (e.g. DOCX files).

My "ease of learning" rating for OmegaT is "somewhat easy", because although the workflow is very straight-forward, the user-interface is not tidy. Menus for new features are not always in logical or easy-to-find places.

The built-in user manual is almost always somewhat outdated, and uses a display system that is difficult to navigate.

I can recommend OmegaT to any translator who has never used a CAT tool before, or who wants to use a simpler CAT tool for the file formats that OmegaT supports best. The label "simpler" necessarily implies fewer features, but that does not mean crippled functionality.

OmegaT lacks a number of features that I would consider almost essential in a CAT tool. There is no find-and-replace, no shortcuts for placeables (not even for tags), and no shortcuts for inserting glossary matches. Merging and splitting segments is very difficult and cumbersome, and paragraph boundaries are not displayed. The UI can't be zoomed, and the display font choice is limited.

19
out of
21
found this review helpful.
---
How easy is it to learn?
Especially good for CAT beginners
Review by
Susan Welsh
.
Others have written here that OmegaT is simple to learn. Well, that depends on your experience and skill level. If you have never used a CAT tool before and are less than comfortable around computers, none of the CATs are simple--which was my experience. But once I learned OmegaT, I could look back and compare it to the others I've tried (Wordfast, Across, MemoQ), and I find it MUCH simpler. I do all my translation work with it, except when I get those occasional jobs translating engravings written on stone tablets which are too hard to squeeze into the source folder. I love it. That said, there are some plug-in features that are not exactly user friendly for the beginner. [note added 4/13/13: This is no longer true. OmegaT 3.0.0 now incorporates the invaluable Tokenizer function without the need for any plug-in]. The "How-To" documents are there to help you when the Users Manual does not supply the answers you need, and the yahoo group provides great support. [note added 2/7/2018: There have been many, many improvements since this review was written. See OmegaT.org.
15
out of
15
found this review helpful.
---