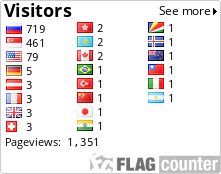 Personal Details:
I'm a Polish translator (I translate from
English to Polish
and
Polish to English
) with a master's degree obtained from The Department of English Studies at The University of Wrocław. I also finished The Transaltion Studies Center in Sosnowiec which is focused on written translation and interpreting.
Dane personalne:
Jestem polskim tłumaczem (tłumaczę z
angielskiego na polski
oraz
polskiego na angielski
) z tytułem magistra uzyskanym w Insytucie Filologii Angielskiej Uniwersytetu Wrocławskiego. Ukończyłem również Centrum Szkoleń Tłumaczeniowych w Sosnowcu, które kładzie nacisk na tłumaczenia pisemne i ustne.