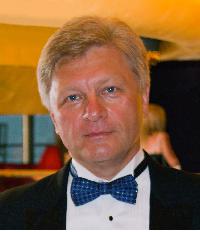 Member since Jul '15
Working languages:
English to Russian
Russian to English
George Phil
PhD (ICT) and MBA



Moscow, Russian Federation

Local time:

00:52 MSK (GMT+3)




Native in

: Russian
Native Russian tech-savvy translator and editor with a proven track record in Telecom, IT, Marketing, Business, and beyond
Freelance translator and/or interpreter,

Verified member
This person has a SecurePRO™ card. Because this person is not a ProZ.com Plus subscriber, to view his or her SecurePRO™ card you must be a ProZ.com Business member or Plus subscriber.

Translation, Editing/proofreading, Transcreation, Copywriting, Website localization, Software localization, Subtitling, MT post-editing
Specializes in:

IT (Information Technology)

Marketing / Market Research

Telecom(munications)

Internet, e-Commerce

Computers: Systems, Networks

Business/Commerce (general)

Computers: Software

Management
More
PRO-level points: 1361, Questions answered: 661, Questions asked: 4
Visa, MasterCard, Wire transfer, PayPal
Sample translations submitted: 2
English to Russian: ONE
General field: Marketing
Detailed field: IT (Information Technology)
Source text - English
Source (en-us)
At-A-Glance
ХХХХХ Open Network Environment
Organizations are looking to harness trends such as cloud, mobility, social networking, and video to fuel the next wave of business innovation.
Their primary business requirements include improving customer experiences, increasing employee productivity, gaining competitive advantage, and monetizing new services.
The industry is moving toward stronger ties between software platforms and network infrastructure as a primary element in a holistic strategy to achieving these goals.
A programmable network promises to simplify management tasks, while optimizing network behavior for applications running on shared infrastructures.
The ХХХХХ® Open Network Environment is a programmable framework that consists of three alternative programmability models for both enterprises and service providers:
Controllers and agents
Programmatic Interfaces
Virtual network overlays
It is designed to allow organizations to create applications that harvest network intelligence and extract greater business value from the underlying network.
ХХХХХ's Strategy for Network Programmability
The ХХХХХ Open Network Environment is a customizable framework to harness the entire value of the intelligent network, offering openness, programmability, and abstraction at multiple layers in an evolutionary manner.
The ХХХХ Open Network Environment offers a choice of protocols, industry standards, use-case-based deployment models, and integration experiences, while laying the foundation for a dynamic feedback loop of user, session, or application analytics through policy programming.
Figure 1.
ХХХХХ provides a comprehensive and flexible approach to deploying software defined networks
ХХХХХ Open Network Environment
Industry's Most Comprehensive Portfolio
Hardware + Software
Physical + Virtual
Network + Computer
Applications
OPEN NETWORK ENVIRONMENT
Platform APIs
Virtual Overlays
Controllers and Agents
The ХХХХХ Open Network Environment is delivered through a variety of mechanisms, including APIs, agents, and controllers.
Benefits include increased infrastructure agility, simplified operations, and greater application visibility and awareness.
These offer flexible deployment options with consistency across both physical and virtual environments.
The ХХХХХ approach complements traditional approaches to software defined networking (approaches that primarily focus on decoupling the control and data planes), while also encompassing the entire solution stack from transport to automation and orchestration.
The ХХХХХ Open Network Environment is differentiated from the SDN definition in a couple of ways:
First, network programmability and many of the use cases that require it, require APIs or interfaces at multiple layers of the network (not just at the control and forwarding plane).
There are deeper internals in our operating systems, and hardware and ASICs, that can be accessed to extend and enhance the network.
Similarly, further up this network stack are higher level services, such as the management and orchestration APIs, such as our Network Services Manager (NSM) API that supports orchestration and cloud portal applications such as ХХХХХ Intelligent Automation for Cloud (CIAC).
In the ХХХХХ environment, we are enabling application environments to leverage APIs at all levels of the network.
Second, many of the use cases for which organizations are looking for not only require programming the network to the desired or optimal behavior, but also are seeking to extract the enormous amount of information and intelligence contained in the network infrastructure.
Deeper and more insightful network intelligence can be pulled into a new class of analytical applications that can promote more sophisticated network policies and support business logic that drives the network.
This ultimately makes the network more valuable and can support more innovative and revenue-generating services.
What sets ХХХХХ apart is the ability to create multifunction, continuous feedback loops that deliver network intelligence and optimization across infrastructure and applications – for example, between analytics engines, policy engines, and network infrastructure.
By replacing a monolithic view of the network and opaque application requirements with a multidimensional model that spans from the application to the ASIC, we allow a deeper and more intelligent interaction between applications and the network.


Translation - Russian
Target (ru-ru)
Краткий обзор
Платформа ХХХХХ Open Network Environment
Чтобы придать импульс очередной волне бизнес-инноваций, компании стремятся использовать самые последние достижения в области технологий – от облачных вычислений и мобильности до социальных сетей и видео-приложений.
Сегодня их первоочередные задачи лежат в русле повышения уровня удовлетворенности заказчиков, увеличения производительности труда сотрудников, получения конкурентных преимуществ и монетизации новых услуг.
Инфокоммуникационные технологии, развивающиеся в направлении все более тесной интеграции программных платформ с сетевой инфраструктурой, являются ключевым элементом комплексной стратегии достижения указанных целей.
Программируемая сеть сулит упростить решение задач административного управления сетями, оптимизируя их поведение для приложений, работающих в разделенных, но взаимодействующих между собой инфраструктурах.
ХХХХХ® Open Network Environment (ХХХХХ ONE) – это программируемая платформа, представляющая интерес как для предприятий, так и поставщиков услуг, в состав которой входят программируемые элементы трех типов:
Контроллеры и агенты,
Программные интерфейсы,
Виртуальные наложенные сети.
ХХХХХ ONE позволяет создавать приложения, в полной мере реализующие «интеллект» сети для получения от базовой инфраструктуры большей коммерческой отдачи.
Концепция программируемости сети от ХХХХХ
ХХХХХ ONE – это платформа, настраиваемая в соответствии с индивидуальными требованиями заказчиков и использующая все преимущества Интеллектуальной сети связи, эволюционно привносящая в инфраструктуру открытость, программируемость и многоуровневую модель абстрактного представления входящих в нее элементов.
ХХХХХ ONE предусматривает широкий набор различных протоколов, промышленных стандартов, а также апробированных способов развертывания и интеграции. Благодаря программированию логики услуг она закладывает основу появления динамической обратной связи с пользователями, сессиями и аналитикой приложений.
Рисунок 1.
ХХХХХ создает возможность комплексного и гибкого развертывания программно-определяемых сетей
ХХХХХ Open Network Environment
Самый полный в отрасли портфель решений
Аппаратные средства и Программное обеспечение
Физические и Виртуальные
Сети и Компьютеры
Приложения
OPEN NETWORK ENVIRONMENT
API-интерфейсы платформы
Виртуальные наложенные сети
Контроллеры и Агенты
Функциональность ХХХХХ ONE обеспечивается с помощью различных механизмов: интерфейсов прикладного программирования (Application Programming Interfaces, API), агентов и контроллеров.
В числе ее преимуществ – повышение адаптивности инфраструктуры, упрощение эксплуатации, расширение возможностей отображения и информированности о состоянии работающих приложений.
Это, в свою очередь, открывает возможность применения гибких способов развертывания, обеспечивающих стабильность функционирования как в физических, так и виртуальных средах.
Подход ХХХХ дополняет традиционные способы построения программно-определяемых сетей (Software-Defined Networks, SDN), изначально ориентированных на разделение плоскостей управления и данных. Он охватывает полный набор решений – от переноса информации до функций автоматической обработки и согласованного взаимодействия (оркестрации).
Следует привести несколько различий между платформой Open Network Environment и SDN-сетями.
Во-первых, концепция программируемости сети и многие сценарии ее практического использования предполагают наличие API или соответствующих интерфейсов одновременно на нескольких уровнях сети (не только на плоскостях управления и продвижения данных).
В операционные системы, аппаратные средства и специализированные интегральные микросхемы (Application-Specific Integrated Circuits, ASIC) ХХХХХ встроены дополнительные элементы, которые могут быть активированы для расширения и наращивания функциональных возможностей сети.
Аналогично, существующий стек сетевых протоколов дополняют службы более высокого уровня, такие как API-интерфейсы администрирования и оркестрации, а также интерфейс прикладного программирования проприетарного менеджера сетевых служб (Network Services Manager, NSM), который поддерживает функции оркестрации и приложения облачного web-портала, такие как ХХХХХ Intelligent Automation for Cloud (CIAC).
Для приложений, работающих на базе платформы ХХХХХ, API-интерфейсы могут быть использованы на всех уровнях сети.
Во-вторых, многие сценарии практического использования, представляющие интерес для компаний, предполагают не только программирование сети для достижения ее желаемого или оптимального функционирования, но также извлечение огромного объема информации и оперативных данных, которые находятся в элементах сетевой инфраструктуры.
Более глубокий и развитый «интеллект» сети может быть внедрен как новый класс аналитических приложений, которые, в свою очередь, могут способствовать появлению более сложных сетевых политик и реализовывать бизнес-логику, определяющую правила работы самой сети.
В перспективе сетевая инфраструктура может приобрести большую значимость в качестве средства поддержки все более новаторских и приносящих доход услуг.
Платформа ХХХХХ также отличается возможностью создания циклов многоцелевой и непрерывной обратной связи, которые привносят «интеллект» и обеспечивают оптимальное функционирование элементов сети на стыке c приложениями, например – между инструментами аналитики, средствами алгоритмического обеспечения и сетевой инфраструктурой.
Таким образом, изменив с помощью ХХХХ ONE представление о сети как о монолитной структуре с непрозрачными требованиями приложений многофакторной моделью, которая объединяет все элементы – от приложений до специализированных микросхем (ASIC) – взаимодействие приложений с сетью может быть реализовано на более глубоком и «интеллектуальном» уровне.


Russian to English: A Vision of Multiservice Networking
General field: Marketing
Detailed field: Telecom(munications)
Source text - Russian
Source (ru-ru)
Перспективы мультисервисных сетей
Недавно Министерство связи и массовых коммуникаций (Минкомсвязи) опубликовало тезисы «Концепции развития мультисервисных сетей связи общего пользования в Российской Федерации».
Проект рамочного документа, вынесенного на публичное обсуждение, призван решить следующие задачи:
Стимулирование дальнейшего развития сетей связи на всей территории Российской Федерации, включая удаленные и труднодоступные районы, для преодоления цифрового неравенства;
Повышение качества и доступности предоставляемых услуг, a также снижение их стоимости за счет уменьшения операционных издержек;
Упрощение использования современных и перспективных телекоммуникационных технологий при соблюдении требований к качеству услуг;
Приведение нормативно-технической базы в соответствие уровню развития инфраструктуры связи для обеспечения целостности, устойчивости и безопасности Единой сети электросвязи Российской Федерации;
Дальнейшая либерализация деятельности операторов связи и поставщиков услуг.
Под мультисервисными сетями Концепция предлагает понимать сети, использующие в качестве базовой технологии передачи информации коммутацию пакетов.
Минкомсвязи предполагает ввести новый тип операторов связи – операторы мультисервисной сети, которые смогут оказывать любые услуги связи на базе любых технологий, с использованием любых типов доступа и способов передачи сигналов (проводный, сотовый, радиорелейный, спутниковый).
В отличие от сетей традиционной телефонии, у мультисервисных сетей не будет зонового (покрывающего отдельный регион) и междугородного уровней.
Операторы мультисервисной сети смогут получать нумерацию в негеографических кодах, аналогично нумерации в сетях сотовых операторов.
Предусматривается идентификация пользователей по нумерации, адресам и именам (т.е. в соответствии с планом нумерации по Рекомендации МСЭ-Т Е.164, IP-адресами и идентификаторами URI, в т.ч. универсальными локаторами ресурса URL, соответственно).
Новые операторские компании будут подразделены на два типа: простые операторы связи (ОС) и федеральные операторы связи (ФОС).
Простым ОС для получения лицензии на какой-либо регион будет достаточно иметь хотя бы две точки присоединения в различных населенных пунктах одного региона.
ОС смогут передавать трафик как внутри региона, так и между любыми регионами, на которые распространяется действие их лицензии, однако пропускать трафик за пределы РФ они не смогут.
Пропускать трафик за рубеж смогут только федеральные операторы, но к ним будут предъявляться более строгие требования.
Они должны будут иметь точки присоединения в административных центрах всех регионов России, а также в городах с населением свыше 100 тыс. жителей.
Кроме того, они также должны будут иметь собственные каналы связи во всех субъектах РФ.
Федеральным мультисервисным операторам будет также разрешено строить линии связи совместно.
Однако в этом случае их мультисервисная сеть должна будет охватить все города с населением более 10 тыс. жителей.

Translation - English
Target (en-us)
A Vision of Multiservice Networking
Recently, the Ministry of Telecom and Mass Communications of the Russian Federation (Minkomsvyaz) brought up the keynotes of National Public Multiservice Telecommunication Networks Development Concept for discussion.
The draft framework aims to meet the following objectives:
Promoting evolution of telecommunication networks nationwide, i.a. geographically remote and hard-to-reach areas, to overcome the digital divide
Increasing quality and accessibility of services, and reduction of service cost by cutting OpEx
Facilitating the deployment of advanced and emerging telecommunication technologies when complying with QoS requirements
Ensuring integrity, operability and security of Unified Telecommunication Network of Russia by harmonizing the regulatory and technical guidelines with overall development level of telecom infrastructure
Further liberalization of the activities of carriers and service providers
Under Multiservice Networks, the ministry suggests implying those based on "packet switching" as underlying transport technology.
Minkomsvyaz proposes that a new class of carriers ̶̶ Multiservice Network Operators ̶̶ be established. They will be authorized to provide any kind of telecommunication services with either technology, based on any kind of access network and media available ̶̶ wired, cellular, microwave, or satellite.
Unlike legacy PSTN hierarchy, Multiservice Networks are not supposed to have zonal (i.e. covering a specific region) and long distance network levels.
Multiservice Network Operators will be able to obtain the numbering resources within non-geographic area codes just like mobile operators do.
The ministry stipulates that subscribers are to be identified with telephone numbers, addresses, and names, i.e. ‒ using E.164 dialing plan, IP addresses, and Uniform Resource Identifiers, including URL, respectively.
The new carriers will be subdivided into two types ‒ plain network operators (NA) and federal network operators (FNA).
To obtain a regional license, a plain NA will have to have at least two attachment points at different locations in the region concerned.
The NAs will be entitled to carry traffic both across and between the regions covered by the license. However, they are not allowed forwarding traffic abroad directly.
Federal NAs, which will have to meet more strong requirements, are only authorized to backhaul traffic abroad.
They are expected to establish the points of presence both located in each regional administrative center and in cities with population over 100,000 nationwide.
Besides, they also will have to possess their own communication channels in each constituent territory of Russia.
FNAs will also be authorized to maintain shared communication lines.
This may be the case when the network covers all cities with population of more than 10,000.

More
General, IT/Telecom, Marketing
Other - Central R&D Institute for Telecommunications, Moscow
Years of translation experience: 20. Registered at ProZ.com: Feb 2015. Became a member: Jul 2015.
English (CRDIT , verified)
English to Russian (CRDIT, verified)
Russian to English (CRDIT, verified)

N/A
Adobe Acrobat, DejaVu, Microsoft Excel, Microsoft Office Pro, Microsoft Word, Powerpoint, SDL TRADOS, Wordfast
George Phil endorses ProZ.com's Professional Guidelines.
Bio
 

Hello and Thank You for Visiting!

NOTE: If you are browsing for a linguist covering all the fields of knowledge, it is unlikely
that my experience would be of great interest to you.
But you are at the right place if seeking a native Russian EN-RU translator and editor with strong
expertise in Telecom, IT, marketing, HRM, business, and beyond who has been harnessing the
language skills and diverse competencies for years.

With my Ph.D. in Information and Communications Technology (ICT) and a higher degree in Business Administration, I gained extensive knowledge and a wealth of hands-on experience in the areas of my translation specialization highlighted in my profile.


A (non-exhaustive) list of my professional activities includes:

• Deployment of ICT-related R&D and marketing projects with leading industry organizations
• Development of promotional programs, localization of sales support materials and transcreation
   of marketing content for ICT vendors aiming to gain a foothold in the Russian market
• Elaboration of framework guidelines and technical regulations in associated fields
• Homologation of foreign ICT products to comply with local requirements
• Conformity assessment of network design projects at the helm of Expert Office of the Russian
   Executive body in the field of ICT (Mininformsvyaz)

I have always been keen on English but learned German in a specialized language school (mit erweitertem Deutschunterricht) first. Immediately after graduating from the Moscow Technical University of Communications and Informatics, I went for taking one of the highest-ranked English language classes in Moscow. Two years of extensive training and continuous improvement of my English skills enabled me to get a professional internship
in the USA (at Northern Telecom and Intelect) and to handle many challenging tasks, such as:



• Involvement in the activities of international and European organizations for standardization
   and regulation (ITU-T, ETSI, ECTRA, ETO) for over ten years
• Acting as a Special Rapporteur for one of the ITU-T work program questions
• Participation in the project on the official translation of ITU-T Recommendations
• Engagement in the EU TACIS program for the elaboration of the domestic ICT regulatory
   framework in the capability of the Russian experts' team leader
• Auditing foreign vendors manufacturing facilities within ICT products certifications


Since I've been there and done that, I am able to pick up the real meaning behind the words and to perform different linguistic tasks effectively and efficiently. For over the past 19 years, I have translated and revised
a ton of various content: reports and articles, technical guides and user manuals, standards and regulations, sales support and marketing materials, and so on.

Now, having both language proficiency and extensive knowledge of technology, marketing, and business practices I deliver freelance linguistic services in EN-RU language pair; I provide support for some blue chips' public communication and marketing activities and take part in apps, videos, website localization projects,
and more. I have the privilege of being a member of the Google L10N team.


I am author of more than 40 refereed publications, which have greatly improved my Russian writing style.
Accuracy and consistency are among my top priorities. 

If you are committed to delivering value to your customers, i.e. high-quality content that reads well, please don't hesitate to contact me. Should you need some extra info, feel free to request my CV. It will provide you with further details of my skills and competencies that you can leverage to your benefit.

Thank You for Your Time and Consideration!




This user has earned KudoZ points by helping other translators with PRO-level terms. Click point total(s) to see term translations provided.


Keywords: Information and Communications Technology (ICT), Information Technology (IT), R&D, switching systems, software, DevOps, hardware, computer networks, LAN, WAN, value added services (VAS), virtual reality (VR), voice over IP (VoIP), softswitch, concepts, Intelligent Networks, mobile broadband, access network, B-ISDN, data federation software, multiservice networking, policy, software-defined networks (SDN), Network Functions Virtualization (NFV), fog computing, data lake, data federation software, telecommunication standardization, innovation process management, leaf-spine topology, normative guidelines, technical regulations, ITU-T, ETSI, ECTRA, ETO, Quality Management Systems (QMS), business process, engineering, Intellectual Property, intangible assets, marketing, vendors, suppliers, telecom market, telco, cloud-oriented, apps, homologation, certification, compliance, assessment, network engineering project, networking, telecommunication equipment, analytical research, computers, software, certificate of conformity, Service Level Agreement (SLA), marketing, business administration (BA), human resources management (HRM), Internet, software, telecommunications, type approval, homologation, expertise, user manual, user guide, data sheet, specification, operation manual
Profile last updated
Nov 8