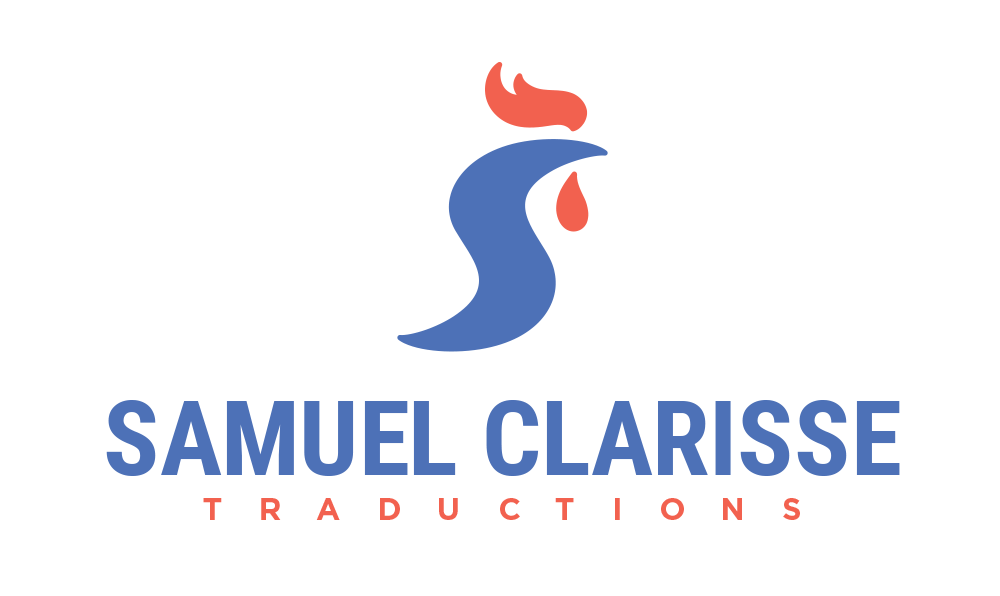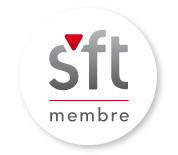 Samuel Clarisse Nationality: French
12 rue Lantoine 62160 Aix-Noulette France
clarisse-traductions.com
[email protected]
Skype ID: samuel.clarisse
Member of the French Society of Translators
+336 65 10 40 96
Siret number: 80967200900028


Experienced trilingual translator/proofreader
English / Spanish to French
(native language)
M.A. Languages and Technologies, freelance

Industry experience: video games, multimedia, tourism, marketing, sport, technical and audiovisual
Hundreds of translations delivered including hundreds of websites up to 800,000 words, several million words from English / Spanish, and 10 million words proofread for an important portfolio. Independent, responsible for my key customers' translations, guaranteeing quality across diverse formats: websites, game content localisation, litterature, manuals, posters, brochures, flyers, posts, press articles, scripts, interviews, etc.

I am responsive, reliable, true to the subject matter while capable of creative literary adaptation, and always meet my deadlines. I want to devote myself to important projects for international companies and agencies to reach my potential over the long term.
 Professional Experience

2014 onwards: Freelance translator, localiser and proofreader - English / Spanish to French

Contextualisation and paralinguistic approach, researching and making the most of existing resources through the creation a knowledge source folder


Video game translation manager : complete localisation of the game "Kingdom Come: Deliverance" by Warhorse Studio from English to French 100% of the content translated - menu, dialogue, tutorials, advertising - several million words
Delivered on time with 100% customer satisfaction, a very positive reception from the French press, and 3 million copies sold
3 years of alpha and beta development through team feedback, commercial release 02/2018
Promotion of the game, website, and YouTube channel
Contract renewal after release for the translation of downloadable content (4 DLC packages), latest release 07/19


Multimedia translation manager : computer programs/softwares, Android or iOS mobile applications, computer equipment, Windows and Android applications
- Tight deadlines
Adapting my schedule for regular monitoring and customer support: Microsoft, Sony, Intel, R2Games, GameHouse, 13amGames, UEFA, XBOX, Amazon, Samsung, Facebook, Huffington Post, Oracom, CanalJ
Video game localizer for mobile, PC, and consoles
Multiple formats: scripts, interviews, seminars, conferences, product sheets, glossaries


Translator in tourism and hospitality sector: translation of tourist brochures and advertisements for the Canary Islands Tourism Office 100% deadline compliance, recurring customer
Product sheets, activity leaflets, hiking and excursions guides, restaurant menus


2014 English / Spanish to French translator

International Association of Translators, Interpreters, and languages teachers of the Canary Islands (AI-TI)
Multi-support translation: tourism brochures, websites, guides for Tourism Offices and Travel Agencies
Management while working with a team to manage and coordinate projects


2013 Teacher of French as a foreign language
French Programme Manager, delivering French classes to pre-teens and adults

EdukaWorld Language Academy- Las Palmas, Gran Canaria
Creation of teaching materials, methodology implementation Groups of 6-8 people across 4 levels
2012 Trilingual guide, Support and information
Elder Museum of Science & Technology,- Las Palmas, Gran Canaria
500 people guided, groups of up to 30 children - 5 to 16 year olds, and individual adults
       Education Languages - Skills- Status


2014: M.A. Languages and Digital Technologies Translation, adaptation: English / Spanish University of Littoral, Boulogne/Mer


2012: Bachelor's degree in Translation and Interpreting English/Spanish Universidad de Las Palmas, Gran Canaria


2011: Bachelor's degree in Foreign Languages Applied to International Trade Speciality Civilisation/translation -
English/Spanish University of Artois - Arras


2008: Economic and Social Baccalauréat Languages: English/Spanish Bruay-La-Buissière Secondary School

Translation areas: Multimedia, video games for PC, mobile, and console (RPG/MMORPG/SPORT/ADVENTURE/FIGHTING), tourism,
marketing, e-commerce, sports (Formula 1, soccer), science & innovation, toys, board games, IT, audiovisual


Media: Windows and Android/iOS software, press articles, slogans, website content, blogs, brochures, technical
industrial manuals, print and web press, flyers, e-shopping, e-books, betting and online casinos


Organisation: working directly in CAT tools, Word, Excel, PowerPoint or via HTML
IT Microsoft Office Suite: Excel, Word, PowerPoint Adobe, Indesign Suite
Software packages: SDL, Trados, Studio 2019, MemoQ 8, Déjàvu, Memsource, Xbench, HTML knowledge

- Spanish Bilingual professional 3 years of foreign travel: Canary Islands, Balearic Islands, Latin America
- English Bilingual professional 1 year of foreign travel in the USA. Used every day

Interests: Foreign languages and cultures, video games, New Technologies of Information and Communication, cinema, marketing, advertising techniques


Status: Single 31 years old
Freelancer equipped to work from home