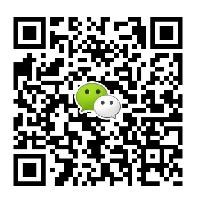 Member since Oct '16
Working languages:
Chinese to English
Japanese to English
Kerry Sluchinski
Accredited Translator (ATIA)-ZH/s-ENG



Edmonton, Alberta, Canada

Local time:

06:05 MST (GMT-7)




Native in

: English

PayPal accepted

Feedback from
clients and colleagues
on Willingness to Work Again

6

positive reviews

(5 unidentified)


Your feedback
Freelance translator and/or interpreter,

Verified member
This person has a SecurePRO™ card. View now.

Translation, Editing/proofreading, Website localization, Software localization, Subtitling
Specializes in:
Certificates, Diplomas, Licenses, CVs
Tourism & Travel
Cinema, Film, TV, Drama
Poetry & Literature
IT (Information Technology)
Games / Video Games / Gaming / Casino
Energy / Power Generation
Education / Pedagogy
More
PayPal, eTransfer
Sample translations submitted: 5
Chinese to English: Exclusive Interview
General field: Other
Detailed field: Food & Drink
Source text - Chinese
专访花家怡园董事长花雷

让京味餐饮如合欢树般枝繁叶茂

短发、圆脸、戴眼镜、北京口音、平易近人。初见花雷,很难把他和京城著名的餐饮门店——"花家怡园"的老板联系起来。作为土生土长的北京人,1988年就接触餐饮业的他,从第一家餐饮店《怡园酒楼》开始,二十多年的餐饮从业经历,让他对北京饮食文化有了更深厚的造诣,也正是在他的带领下,花家怡园稳扎稳打,以京味特色"花家菜"为依托,逐步成为京城著名的品牌餐厅之一。


谈从业
从"永顺"到"怡园"的二十八年

    1988年,花雷正式创办了第一家餐馆"怡园酒楼",1995年"小怡园涮肉"开业,1998年怡园餐厅正式营业,2000年花家怡园餐饮公司成立。在他看来,怡园中的"怡"有美好的意思,"园"字则象征着圆满,因此他一直对"怡园"二字有着特别的感情。"花家怡园刚成立的时候,我本来就想注册成"怡园"两个字,但这个名字被人'捷足先登',所以加上花家,于是便有了花家怡园。"

[...]

如今,花家怡园已经从东城胡同口的小饭店,发展到成为拥有十五家直营分店,数千名员工,年营业额突破亿元的大型餐饮集团,并已将餐饮业务拓展到韩国首尔。


[...]

谈企业管理
要努力为别人带来快乐

与"爱国、创新、包容、厚德"的新北京精神相比,用"局气、仗义、厚道、遵循传统但不排斥新观念、重功名但不势利"来形容老北京人身上特有的气质,再为合适不过。作为地道北京人的花雷,在企业管理中,无不体现了北京人身上独有的气质特点。

在花雷看来,餐饮人和餐饮经理人是两个不同的概念,他更多的把自己归类为"餐饮人"。

"餐饮人就像我们这样,爱这行,投入这行,以至于爱它多于爱自己的生命,有时候也会牺牲一部分自己的健康,这和经理人是两码事,做餐饮眼里不能只有钱。" 花雷认为,餐饮业的发展,离不开资本的投入,但比资本更重要的,是好的内容与项目。花家怡园在发展的过程中,不是一蹴而就的"爆发式增长",而是循序渐进,注重品质与内涵的"渐进式"发展。
喜欢写诗的花雷,写过一首诗,名叫《我爱我的员工》,他在其中写到"你们在北京有家,那就是花家。家里有一个亲人,那就是我。"花雷说,"没有顾客,就没有花家怡园这个品牌,而没有勤奋的员工,就没有花雷的今天。"


[...]

后记

[...]

采访即将结束的时候,花雷告诉我们,很多年轻人请他去讲座,讲成功的捷径,"像我们这个年纪的餐饮人,哪个没有摔过跟头、吃过亏、倒过霉,要我说,成功没有什么捷径,就是踏实做人,本分做事,一步一个脚印。"

[...]
Translation - English
Exclusive Interview with President Lei Hua of Hua Jia Yi Yuan (Hua's Restaurant)

Spreading the Luxurious Taste of Beijing Food and Drink Culture

With a Beijing accent, short hair, and a round face sporting glasses, Lei Hua is an easy-going type of guy. Upon first seeing Lei Hua it doesn't occur to one that he and the owner of Beijing's renowned Hua Jia Yi Yuan (Hua's Restaurant) are one in the same. Born and raised in Beijing, Lei Hua entered the restaurant business in 1988 with his first restaurant "Yi Yuan Restaurant". With more than twenty years of experience in the restaurant and dining industry, Lei Hua came to have a deeper appreciation for the food and drink culture of Beijing. Under Lei Hua's guidance, Hua Jia Yi Yuan steadily rose to fame, becoming a household name with their distinctly Beijing style dish known as "Hua's Special".

On the Origins
From Rags to Riches in 28 Years

In 1988 Hua officially established his first restaurant "Yi Yuan Restaurant", in 1995 he opened "Little Yi Yuan Shuan* Restaurant", in 1998 Yi Yuan Dining Hall officially began business, and in 2000 Hua's Restaurant Corporation was established. When on the topic of the restaurant chain's trademark names containing "Yi Yuan" Lei Hua provided us with an insightful breakdown. For Lei Hua, "Yi" had always meant "beautiful" while "Yuan" symbolized perfection. As a result, Lei Hua always felt that these two characters put together had a significant and emotional meaning. Lei Hua shared that "When I first established Hua's Restaurant I had originally wanted to register it as "Yi Yuan", these two characters. Unfortunately the name had already been registered by somebody else so I had no choice but to add "Hua Jia" (Hua's) to the front of it resulting in "Hua Jia Yi Yuan" (Hua's Restaurant).

[...]

Hua Jia Yi Yuan has gone from being a small food stand at the mouth of Dongcheng alley to a large scale food and beverage conglomerate with a yearly turnover exceeding 100 million Yuan (approximately $14,578,535 USD), 15 chain stores, and thousands of employees. Furthermore, Hua Jia Yi Yuan Corporation has already expanded their business franchise into Seoul, South Korea.

*Translator's Note: Shuan is a style for cooking finely sliced ingredients like meat by briefly dipping them in boiling water or soup and is generally done directly at the dining table. It is similar to Shabu-Shabu and can be considered a prototype.

[...]


On Management
In Order to Bring Happiness to Others, You Must First Work Hard

Compared with the new Beijing ideals of "patriotism, innovation, compassion, and profound virtue", using those of "patience, upholding justice, being generous, complying with tradition without rejecting new ideas, and continuous achievement without being snobbish" to describe the characteristic traits of older Beijing people cannot be more suitable. As a native of Beijing, Lei Hua perfectly embodies the characteristics of older Beijing people in his management of the company.

In Lei Hua's opinion, the restaurant personnel and management personnel are two completely different concepts. Lei Hua likes to categorize himself more as a "restaurant personnel" type of guy.

Lei Hua shared that "Restaurant personnel are just like us in that they love their company, they love investing everything into their company, the even love doing these things to the extent that they love it more than their own lives. Sometimes they even end up sacrificing their health for the sake of their business. This is much different from management personnel who only have their eyes on money. When running a restaurant, it is not feasible for one to only be focused on money." Lei Hua believes that the development of the restaurant and dining industry is nothing short of an economic investment; however, what is more important than this investment is having excellent content and items. Hua Jia Yi Yuan's course of development was not like an instantaneous explosion with results over night; rather it was a slow yet steady process with focus and emphasis placed on quality and meaningful content. Lei Hua is not only a successful entrepreneur, but also fond of poetry. In one of his poems titled "I Love My Employees" he writes "In Beijing you have a home, that home is Hua Jia. In your home you have a family member, that family member is me." Lei Hua shared "If it wasn't for our customers then there wouldn't be any such thing as Hua Jia Yi Yuan. Furthermore, if it wasn't for our hard working employees, then the Lei Hua that I am now wouldn't be standing before you today."

[...]

Epilogue

[...]

When the exclusive interview had come to an end Lei Hua told us that many youth ask him give lectures on short cuts to success. He shared that "For older people like us there is no one who has gotten to where they are today without overcoming hardships. There is no shortcut to success. All one can do is remain steadfast, conduct themselves with integrity, and push forward one step at a time."

[...]

Japanese to English: News Article
General field: Other
Source text - Japanese
女性目線、ヘルシー機内食 ピーチ、12月から提供

2014年11月27日

関西空港を拠点とする格安航空会社(LCC)のピーチ・アビエーションは、女性客のニーズにこたえ、カロリーを抑えた機内食を12月からの冬メニューで提供する。「カロリーオフセット」メニューと位置づけ、売り上げの一部を途上国の農業プロジェクト支援のために寄付をする。

カロリーオフセットは、東京のNPO法人「テーブル・フォー・ツー・インターナショナル」が今年5月に始めた「先進国の余分なカロリーを、途上国で必要なカロリーに変換する」プログラムで、ピーチは当該メニュー1食あたり数十円を、同NPOを通じ、フィリピン・レイテ島での農業支援に充てる。

プログラムには、大手コンビニエンスストアなども参加したが、機内食での導入は初めてという。同NPOの張一華さんは「寄付は、現地で農業に従事する女性を後押しするためにも使われる。女性の利用者が多いピーチで、たくさんの方が参加していただけるとうれしい」と話した。

 関空発着便では、国内線と国際線の全路線でよりどり弁当を提供。ほかの二つのメニューは国際全路線と、新千歳、那覇、石垣の3路線で提供される。


Translation - English
Starting December 1st : Peach Aviation to provide healthy meals with a focus on women

November 27th 2014

Peach Aviation, a low cost airline (also called low cost carriers aka LCC) based in Kansai Airport, will respond to the needs of their female clientele by providing a winter menu starting from December 1st of In-flight meals which curb calories. By purchasing items with the "calorie offset" mark placed on the menu, a portion of the proceeds will be donated in order to support agricultural projects of developing countries.

The Calorie Offset program is a program which was started in May by Tokyo's incorporated non-profit organization "Table for Two International" (aka TFT) where "the excess calories of developed countries are converted to essential calories in developing countries". Peach Aviation allots dozens of yen per appropriate meal on the menu for agricultural support in Leyte Philippines through this same non-profit organization (TFT).

In the program, places such as major convenience stores also took part, but this is the program's first induction into an in-flight meal company. Ichika Cho of TFT said "Donations are also used for the purpose of supporting women who engage in agriculture locally. At Peach Aviation where there are many female customers, I am glad that many are able to participate".

On the New Kansai airport departure flights, all of the domestic air routes and international air routes provide the service of picking and choosing Japanese lunch boxes (Bentos). The other two menus are provided on all the international routes and the three domestic routes of Shin Chitose, Naha, and Ishigaki.
Chinese to English: Excerpts from children's story
General field: Art/Literary
Source text - Chinese
他在森林里游荡了许多天之后,身着普通人的装束,腋下夹着那把看上去也很普通的黑伞,走向有炊烟的地方。

他要把那些巫术超群的巫师一个不落地都找到。

他有一份名单,这份名单详细记载了这些巫师的姓名与住址。他认识他们,因为最后十年间,他参与了几乎所有巫魔条约的签订。因为他的魔力,又因为他对魔法的精通,地狱当局便委他以重任,代表魔方,与那些来自四面八方的巫师签订条约。

[...]

熄怀揣那份名单,瘸着腿到处游荡着,从南方到北方,从山区到平原,从荒漠到绿洲,从乡村到城市。大约用了两年的时间,他将那些在他看来巫艺高强日后都会派上用场的名巫都一一寻找到了。他对这些巫师各自的法术与魔力了如指掌。他在意的不是他们单个的力量,而是聚集在一起共同作法的力量——这个力量足以天崩地裂、乾坤颠倒,乃至天诛地灭。

他不慌不忙地按照他早在地狱时就于心中酝酿好的计划,一步一步、有条不紊地进行着。他知道,地狱方面一直在关注着他,只不过他的越狱逃跑实在是前所未有的事件,地狱方面一时都无法从现有的地狱法典中找到相应的处置条款。而地狱方面从来就是教条而古板的,做任何事情都拘泥于有关章程。等终于在某一天有了新的法典条款,他在人世间已经不知自在了多少个年头了。

逍遥法外,实在是件让熄感到十分愉悦的事情。

[...]

一年一度的巫魔签约,在春天的第一声雷鸣之后的一个夜间进行。

那时,巫师们利用他们各自不同的魔力,在月光下飞行,最终聚集到一片森林间的湖边草地上。

这是一个令人销魂的夜晚,无数的士兵把守着那块草地。

草地上摆着一张一张铺着洁白台布的桌子,上面放满了五颜六色的鲜花与美酒佳肴。

一棵巨大的千年榕树下,乐师们由始至终不停地演奏音乐。那些乐器一律都是由各种动物的骨头所制成,白生生的,音色单调、忧伤而幽怨,但在巫魔们听来,却是无比的凄美与动听。

他们可以大吃大喝,甚至男男女女,在朦胧的月光下纵情放浪。一直狂欢到天将拂晓,这时,音乐转为庄严、肃穆,巫魔之间开始签约。

太阳升起之前,乐声戛然而止,魔鬼们顿时化为青烟,消失在雾气中,而依依不舍的巫师们也在互相道别之后,各自飘然而去……


Translation - English
After roaming around the forest for many days he walked in the direction that the smoke was coming from. He was dressed in ordinary clothing and carrying what would appear to be an ordinary black umbrella underneath one arm.

Without missing a single one, he had to find all of the wizards who possessed outstanding witchcraft.

With him he carried a list that detailed the names and locations of these outstanding wizards. In fact, he knew these wizards. For the past 10 years he had participated in nearly all of the Wizard Treaty agreements. Due to his magical powers and prowess, the authorities of the underworld had entrusted him with great responsibilities. He was to agree and sign treaties as the representative of the Magic Cube and all the wizards far and wide.

[...]


Clutching the list Xi wandered all over the country from the south to the north, from the mountainous regions to the plains, from barren lands to oases, and from the countryside to the big cities all on his lame leg. Tracking them down one at a time, it took Xi almost two years of pursuit to find the wizards whose excellent skills he thought would come in handy sometime in the future. He knew the magical powers and tactics of all these wizards like the back of his hand. What Xi was concerned about wasn't their individual strength, but rather the strength that they could achieve when working together- a strength with power sufficient enough to wreck havoc on heaven and earth.

One step at a time a cool, calm, and collected Xi went about methodically carrying out the plan he had hatched long ago during his time in hell. Xi was aware that the underworld was keeping a close eye on him. His escape from hell was, after all, a truly an unprecedented event and the underworld remained temporarily unable to pass any judgement on him according to the current legal code because they could not find a relevant clause. Furthermore the underworld has always been doctrine based and old-fashioned, regardless of the issue at hand they are always a stickler for formalities of rules and regulations. By the time the underworld had finally developed a new clause in their legal code, Xi had already unknowingly passed a countless number of years in the secular world at ease.

In fact, being at large and getting away with his crime was something that made him feel extremely delighted.

[...]

The Wizard Treaty is created once a year. It begins on the first night following the first sounds of rolling thunder in the spring.

At this time, each wizard utilizes their individual magical powers to fly under the moonlight and gather at a meadow by the lakeside in the forest.

This is a charming night on which a countless number of soldiers stand guard over the meadow.

The meadow is covered with tables decorated in white tablecloths, their tops laden with fresh flowers of every colour, fine wine, and good food.

Underneath an enormous thousand year old banyan tree musicians persistently perform without tiring. All of their instruments, sparkling white, are made from animal bones. The sound, monotonous and laden with grief and hidden bitterness, is nevertheless a pleasant and unrivaled sound of sorrow and beauty for the wizards.

Regardless of gender, wizards can eat and drink to their hearts content and relax under the hazy moonlight. The atmosphere is continuously lively until daybreak, at dawn the music becomes solemn and serene, and the wizards begin signing the treaty with each other.

Before the sunrises, the music spontaneously comes to a grinding halt and the devils suddenly transform into greenish black smoke, disappearing into the fog. The wizards, broken-hearted at having to leave, each float off back to where they had come from after mutually bidding each other farewell.

Japanese to English: クロサギ
General field: Art/Literary
Source text - Japanese
世の中には三種類の詐欺師がいる。 人を騙しその財物を奪い取るシロサギ。 異性を餌として心と体、資産までも弄ぶアカサギ。 そして、シロサギとアカサギだけを餌として、カモから搾り取った金銭で肥え太った彼らの腐肉を啄む……史上最凶の詐欺師。クロサギ。 

[...]



プロローグ

夕刻から降りだした雨は、十一時を過ぎてもやむ気配がなかった。行き交う人々が差す傘も、どれほど役に立っているのだろうと疑問を抱くほど、雨は容赦なく地面を叩き続けている。秋の雨はあきれるほど冷たかった。

[...]

だが、男は立ち止まり、振り返った。少年はゆっくりと起き上がると、正座した。叩きつける雨が、頭から顔からそして体全体から水を滴らせている。「俺は……俺はここで終わるわけにはいかないんだ……」
「いい加減にしろ」 
傘を差した男が初めて口をきいた。感情も抑揚もない声が冷たく響く。
「行きましょう」 
白髪の男を促す。
「待ってくれ……頼みがある……」 
少年は包丁を投げ捨てると、両手をつき、頭をゆっくりと下げていく。やがて、その頭は地面に着いた。
「俺を……使ってくれ……」

[...]

平成三年。突然、それはやってきた。四万円目前にまで上がり続けた株価は、反転急降下し、二度と上がることはなかった。東京の土地だけでアメリカすべてを買収できるとまで言われていた不動産価格も同じ動きを見せた。浮かれ続けていた日本人を奈落の底に突き落としたこの景気変動は、後に「バブル経済の崩壊」と呼ばれるようになる。

Translation - English
In this world there are three types of swindlers: White-Swindlers (Shirosagi) who deceive people and rob them of their belongings, Red-Swindlers (Akasagi) who target the opposite sex as their prey and toy with their emotions, even going as far as taking advantage of their wealth. Then there is the deadliest type of swindler in history, the Black-Swindler (Kurosagi). Targeting only the Shirosagi and Akasagi as their prey, Kurosagi peck at the tainted flesh of those who benefited by squeezing money out of sitting ducks…..

[...]

Prologue

Although it was past 11 pm, there was no indication that the rain which had begun to fall since dusk would subside. As the rain continued to fall relentlessly, it was to the point that one might even wonder exactly how useful the umbrellas which the commuting people held were. The autumn rain was so cold that it was astonishing.

[...]

Hayase stopped and turned around to look at him. The youth slowly rose and knelt down, sitting on the soles of his feet. The pounding rain dripped down from his head down his face, and then down the entire length of his body. " I… I'm not done for just yet"
"That's enough!" It was the first time Hayase had spoken. His voice, which held neither emotion nor intonation, coldly resounded in the night air.
"We should go now" Hayase urged the grey haired man.
"Wait, please! ….. I have a favour to ask of you….."
The youth cast away the butcher knife and placing his hands on the ground he bent forward, slowly lowering his head. Soon his head had reached all the way to the ground.
" let me… please let me work for you…"

[...]

1991. Suddenly it came. The stock prices which had continued to rise into the 40,000 yen bracket took a turn for the worst and nosedived; they would not rise again. The same trend could be seen with property value, which was said to be so high that all of America could be bought with the land of Tokyo alone. In the end, these business fluctuations which cast the thriving Japanese into the depths of hell came to be known as "The Collapse of the Japanese Asset Price Bubble" (The bursting of the bubble economy).

Chinese to English: Journal Article
General field: Art/Literary
Source text - Chinese
一个历史事件的旅行

——"文艺复兴"在东亚近代思想和学术中的影响


_______________________________________________________________________
摘 要 作为一个历史事件,"文艺复兴"在明治时代的日本有广泛传播,并对晚清民初的中国产生较大影响。对"文艺复兴"历史意义的理解差异,曾引起近代中国两种不同变革的思路;对"文艺复兴"以及欧洲近代历史的认识,曾经成为东亚历史书写的标准模式;明治日本与晚清中国各自的民族主义或国家主义思潮的兴起,也曾刺激东亚历史学家为超越西方近代,重新发现东亚自己历史上的"文艺复兴"。

关键词 古学再生 建设国语 启蒙运动 明治日本 晚清中国 历史书写


_____________________________________________________________________________
中图分类号K25 文献标识码A 文章编号0439-8041(2016)03-0120-08


一、回到古典与建设国语:文艺复兴理解的两种方向

1917 年,胡适(1891 —1962 )在美国留学回国途中,曾仔细阅读了薛谢尔(Edith Helen Sichel)有关欧洲文艺复兴的著作The Renaissance,在日记中,他详细抄录其中的内容,并且做了一些重要批注。值得注意的是,他把这部著作的内容也就是文艺复兴的历史意义,归纳为"述欧洲各国国语之兴起"。从胡适日记的摘录以及后来形诸文字的著作中可以看到,他显然极为关注欧洲文艺复兴的这一结果,即文艺复兴改变了中世纪文字著作都用拉丁文的传统,在各自"俗语"基础上形成了意大利、法国、德国和英国的"国语",而形成"国语",则对这些现代"国家"的形成非常重要。从欧洲反观中国,胡适把拉丁文与文言并列,而把意大利语、法语等等现代国家语言(国语),和中国宋代的语录、元代的小说以及民众口语相提并论,他认为,这就是普及国民文化,提升国民意识,形成现代国家的重要途径。

"白话犹未成为国语",依我看,这正是他努力在中国推动"白话文学"以及"建设国语"最重要的思想来源。"文艺复兴"的历史意义,对胡适来说,重点并不是"向后",即重回古典发现传统,而是"向前",即推动启蒙运动和建设民族国家。在这一点上,他和五四时期另一重要人物陈独秀(1879—1942)是一致的,陈独秀也把"文艺复兴"看成是"革故更新",不仅仅是文学艺术,而且应当是政治、宗教、伦理、道德、文学、艺术的全面革命。因此,他们与晚清民初学术界对"文艺复兴"的一般理解,似乎出现了微妙分歧。简单地说,就是把"文艺复兴"看成是精英阶层的,还是面向平民的,是"古学复兴",即回到古典重新发现传统,还是把它看成是"再生时代",即走出中世纪的蒙昧进入近代的文明。

Translation - English
A Historical Journey- The Influence of the "Renaissance" on the Beginnings of Modern East Asian Thought and Academia


Abstract: As a key historical event, the Renaissance had a relatively large impact on the late Qing/early Republic of China and Meiji Japan throughout which it extensively spread. Due to different understandings of the historical significance of the Renaissance, China saw the emergence of two strains of revolutionary thinking during the late 19th and early 20th century. Acknowledgement of the Renaissance and early-modern European history became a common feature in the historical writings produced in East Asia during this time period. It was also during this time period that both Meiji Japan and late Qing China saw a surge in nationalistic thinking, which further stimulated East Asian historians to rediscover East Asia's very own Renaissance with hopes of transcending the modernized West.

Keywords: Renewal of Ancient Studies, Constructing National Language, Enlightenment, Meiji Japan, Late Qing China, Historical Writing

Classification Number: K25 Document Index: A Article Number: 0439-8041(2016)03-0120-08

1. Returning to the Classics and Constructing the National Language: Two Interpretations of the Renaissance

In 1917, while on his return trip to China from studying abroad in the United States, Hu Shi (1891-1962) read with a keen eye Edith Helen Sichel's The Renaissance , which focused on the Renaissance period in Europe. Inspired by the work, Hu copied down parts of the text into his diary with utmost care and proceeded to make valuable annotations and comments. Most notably is that Hu attributed the historical significance of the Renaissance to "narrating the rise of national language in each of the European countries." It is evident from the excerpts of Hu's diary and his various later works on written language that Hu was heavily fixated on the outcome of the European Renaissance. Hu was specifically intrigued by how the Renaissance had altered the long held tradition of using Latin for all medieval literary works. The Renaissance saw the emergence of "national languages" in Italy, France, Germany, and England. These "national languages" were formed based on the "colloquial speech" found in each of the specific "countries." The development of "national language" was a significant factor in the shaping of each of these modernized "countries." Contrasting China with Europe, Hu Shi associated Latin with Classical Chinese, and contrasted the national languages of modern countries such as Italian and French with the quotations of the Song Dynasty (960-1279), the novels of the Yuan Dynasty (1279-1368), and the vernacular speech of the Chinese people. Hu believed that an established national language was a significant channel vital for facilitating a wide spread national culture, the promotion of national consciousness, and the formation of a modern country.


In my opinion, the most important motivating factor behind Hu Shi and his vigorous promotion of "vernacular literature" and "national language" in China was the ideology that "the vernacular has yet to become the national language." For Hu Shi, the historical significance of the Renaissance was not looking back at the past and rediscovering tradition; rather it was looking forward and pushing for enlightenment and the construction of an ethnically distinct country. These views were unanimous with those of Chen Duxiu (1879-1942), a major figure alongside Hu Shi during the period of the May Fourth movement. Chen also viewed the Renaissance as an "innovation" movement which did not solely focus on the literary arts, but was a full scale revolution of politics, religion, ethics, morals, literature, and art. As a result, both Hu and Chen's basic understanding of the Renaissance seemed to subtly diverge from that presented in academia of the late Qing/early Republic of China. To put it simply, while academia of the late Qing/early Republic of China considered the Renaissance as a "revival" movement promoting the rediscovery of tradition for the elite, Hu and Chen saw it as a "period of rebirth" for the common people in which Europe walked away from the uncivilized medieval period and into modernized culture.

More
Master's degree - University of Alberta
Years of translation experience: 5. Registered at ProZ.com: Oct 2016. Became a member: Oct 2016.
Japanese (University of Alberta, verified)
Chinese to English (University of Alberta, verified)
Japanese to English (University of Alberta, verified)
Chinese (University of Alberta, verified)

ATIA
Adobe Acrobat, Dreamweaver, Microsoft Excel, Microsoft Office Pro, Microsoft Word, Antconc, Pangu, Powerpoint, QuarkXPress
CV available upon request
Kerry Sluchinski endorses ProZ.com's Professional Guidelines.
Bio
I graduated with a BA with Distinction in Combined Chinese-Japanese from the University of Alberta in 2015. I hold two certificates in Translation Studies (the theory and practice of translation), one in Chinese and one in Japanese.
In addition to Chinese and Japanese, I am also proficient in Korean. The acquisition of languages originating from East Asia is a much enjoyed hobby of mine.


I have made the following publication: "Analysis, Interpretation, Adaptation and Translation: The Line Between Process and Product as Determined by Equivalence." In: Studies in Translation, University of Silesia Press , SLASK Publishers,Katowice, 2015 , General Editors: W.M. Osadnik & A. Swiesciak
In July of 2016 I joined the ATIA as an Associate Translator for the combination of Chinese - English.
As of 2017, I hold an MA in Chinese Linguistics and Pedagogy obtained from the University of Alberta.

In July of 2016 I joined the ATIA as an Associate Translator for the combination of Chinese - English.
As of 2018, I am working towards obtaining my PhD in Applied Linguistics. 
Thus far I have worked on and contributed to projects ranging from employment contracts, drama/movie subtitling, Buddhist art/relic articles, academic journal articles, chapters of finance and stock investment materials, and economic articles to website translation,short stories, and news articles. I also have experience in dealing materials that involve IT/web scripting, java codes, and the environment and environmental policies. 
~~~~~~~~~~~~~~~~~~~~~~~~~~~~~~~~~~~~~~~~~~~~~~~~~~~~~~~~

Recent Translation Projects (Chinese):

-Employment Contract (1)
-Marriage Certificates (4)
-National ID (4)
-Household Registers (2)
-Website translation and localization for Chinese visa application (3)
- Short children's stories of the fiction genre (3)
- Business owner interview (1)
- Personal essays/odes (2)
- Travel/tourist attraction articles for specific cities (11)
*****Includes historical relics/landmarks
*****History
*****National attractions
*****Special characteristics
*****Special Holidays and Religions (Eastern Orthodox/Christmas)
*****Buddhist Temples
*****Lunar New Year
*****Sale Seasons for shopping
*****Churches/Cathedrals
- Travel/tourist visa application information for specific cities (1)
- Hotel HVAC system instructions (1)
- News Article on famous Yangqin player Dr. Liu Yuening (1)
- Research Report on Tourism (1)
- Analytical Report Figures on Tourism (2)
- Resume (2)
- Business Introduction (2)
- Specialized Biography Articles (4)
- Environmental Report (1)
- Article on APPs for Tourism (2)
- Tour Package Advertisement (5)
- Medical Article Excerpt on Goiter/Hyperthyroidism Surgery(1)
- Travel Log (1)
- Interview (1)
- Festival Program (1)
- Driver's License (47)
- Master's Degree (1)
- Transcripts (1)
- Divorce Certificate (1)
- Beijing NGO Association for International Exchanges Initiative (1)
- China's Energy Development and Outlook Report - 27,000 words(1)

Recent Subtitle Projects: (Chinese)

Motion Picture Film (Romantic/Historical Comedy - 68 minute runtime).
Interview with cancer survivor (43 minute runtime)

Dubbing Projects:

Interactive Exhibit/Theme Park Announcements (15)
AI Product Promotional Videos (10)

~~~~~~~~~~~~~~~~~~~~~~~~~~~~~~~~~~~~~~~~~~~~~~~~~~~~~~~~

Please contact me if you may be in need of my services or a collaboration, I look forward to working with you and the opportunity to grow professionally.

Kerry Sluchinski, MA
Associate Translator: Chinese - English,
Association of Translators and Interpreters of Alberta (ATIA)
TESOL/TESL/TEFL Certified

秦克里MA
副翻译 :中译英
阿尔伯塔省翻译与口译者协会
资格证: TESOL/TESL/TEFL

微信: kerrysluchinski
QQ:1474982866
kerrysluchinski@qq.com
Keywords: Chinese, English, literature, academic, articles, finance, contracts, essays, subtitling, economics, proofreading, general, Japanese, news, journals,
Profile last updated
Jun 20