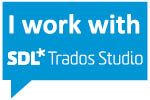 Hello!
I work in the EN<>FR, RU>EN and RU>FR language pairs and my top areas of specialization are medical and legal. I have also become proficient in pharmaceutical research, clinical trials, and regulatory affairs.
I have been a translator since 1989, working mainly within translation agencies and clinical research companies, and occasionally as a freelancer. I set up my own company as sole proprietor and joined ProZ in December 2016.
31 years translating in the legal field, 19 years in the medical/pharma field.
Prior experience as Project Manager in a local translation agency in California, USA.
7 years translating and performing regulatory submissions on a daily basis in a large clinical research organization in Paris, France.
4 years as legal and medical translator for the One Hour Translations online agency, ranking 10th in their worldwide translator rating system (746,361 total translated words).





I enjoy working with 3 languages and being versatile, and can confidently handle up to 3,000 words per day in the legal or medical areas stated in my profile. I have never missed a deadline.
I look forward to working with you on your next translation project!

MEDICAL projects: 
Metabolism:
- EMA Guidance on clinical trials for the treatment of diabetes mellitus, EN>FR (6,100 words)
- Peer-reviewed journal article on 5-hydroxytryptamine receptors and the effects of anorectic drugs, EN>FR (5,000 words)
- Peer-reviewed journal article on plasma fenfluramine levels and weight loss, EN>FR (2,200 words)
- Peer-reviewed journal article on obesity treatments, EN>FR (37,500 words)
- Abstracts of 7 peer-reviewed articles on the disparities between pharmacological and pharmacokinetic effects of anti-inflammatory, anti-cancer, antiretroviral, sedative, and analgesic drugs in humans vs. different animal models, EN>FR (1,700 words)
Cardiology/Cardiovascular System:
- Peer-reviewed journal article on undiagnosed valvular heart disease in older people, EN>FR (4,700 words)
- Six peer-reviewed journal articles on the cardiological effects of anorectic drugs, EN>FR (10,000 words)
- A peer-reviewed journal article on thromboembolic pulmonary hypertension, RU>EN (3,000 words)
- A series of training modules on the Renin-Angiotensin-Aldosterone System - ACEi and ARB hypertensive medications, EN>FR (55,000 words)
- A series of IFUs for angioplasty balloon catheters, EN>FR (12,000 words)
- Website on angiography imaging and other clinical tests for heart disease, EN>FR (4,000 words)
- User manual for a high-resolution cardiac imagery and mapping instrument, EN>FR (4,170 words)
- Comprehensive report on a surgery procedure for anterior STEMI [ST-segment elevation myocardial infarction], including coronary angioplasty report, angiograms, hemograms, troponin levels, coagulation profiles, EKGs, and prescriptions, FR>EN (9,300 words)
- Multiple cardiology reports, hospital discharge forms, EN>FR and RU>EN
Oncology/Hematology/Coagulation:
- Project plan for a study in solid tumor profiling using liquid biopsy, EN>FR (1,400 words)
- Pathology reports on bone marrow biopsies, FR>EN (8,000 words + 7,000 words)
- Diagnosis and treatment recommendations from a regulatory body in oncology and hematology, EN>FR (30,000 words and 38,000 words)
- A scientific article on fiducial marker implantation in SBRT radiation therapy, FR>EN (7,000 words)
- Health authority recommendations on colorectal cancer prevention, EN>FR (29,000 words)
- Physician brochures on a treatment for hereditary factor X deficiency, EN>FR (8,000 words)
Surgery/Surgical Technique:
- Presentation materials on a surgical implant for massive rotator cuff tears, EN>FR (5,000 words)
- Symposium presentation of a trapeziometacarpal implant system, FR>EN (4,400 words)
- A series of product brochures on wound treatment, EN>FR (9,000 words)
- Peer-reviewed journal article on gangrene of the finger, FR>EN (1,700 words)
Ophthalmology and Vision:
- Hospitalization report - Eye surgery, FR>EN (1,000 words) 
- Potential assessment survey for a dry eye disease treatment (cyclosporine-based), EN>FR (1,500 words) 
- Clinical Evaluation Report in the area of ophthalmic implant injector technology, FR>EN (21,000 words) 
- Several pre-clinical, phase I, phase II and phase III clinical trial reports on ophthalmic solutions and NSAIDs, FR>EN (73,000 words) 
- IFU for a toric intraocular lens calculator, EN>FR (1,720 words)
Gynecology/Obstetrics:
- A series of peer-reviewed journal articles and related brochures in the area of hysteroscopy, EN>FR (17,500 words)
- Cervical dilation brochure (synthetic osmotic dilator), EN>FR (1,000 words)
Dentistry:
- Brochures and leaflets - Manual dental instrumentation for gingival deflection and sulcus opening, FR>EN (6,300 words)
- Instructions for Use for dental implants and abutments, EN>FR (9,000 words)
Other medical material:
- User manuals, product brochures and webpages on radiofrequency technology devices, EN>FR (15,000 words)
- User manual for a hearing acuity measurement device (audiometry), FR>EN (8,600 words)
- Patient and caregiver educational website on Duchenne muscular dystrophy (DMD), EN>FR (3,300 words)
- Skin rejuvenation brochure (fluorescent light energy), EN>FR (1,800 words)
- A peer-reviewed journal article on oral hypoglycemic drugs and nephrolithiasis, RU>EN (3,800 words)
- Training course on movement enhancement and Pilates exercises, EN>FR (7,600 words)
Health Authorities/Sanitary Regulations:
- Belgian Health authority annual report on quality of healthcare, FR>EN (24,000 words)
- Belgian Health authority recommendations on colorectal cancer prevention, EN>FR (29,000 words)
- French Ministerial Circular on Sanitary and Healthcare Requirements, FR>EN (9,400 words)
CLINICAL TRIALS/PHARMACEUTICAL projects: 
Protocols and ICFs:
- Protocol Synopsis - phase 3 study - pain after molar extraction, EN>FR (4,000 words)
- Clinical Study Protocol - First-in-human study on a combined 4-1BB and PD(L)1 targeting molecule in cancer, EN>FR (4,600 words)
- Protocol Synopsis in the area of thrombocytopenia, EN>FR (3,400 words)
- Patient Informed Consent for an investigational treatment in the area of thrombocytopenia, EN>FR (5,900 words)
- A series of ICFs for Adults, Adolescents and Children for an anticoagulant treatment - back-translations, FR>EN (46,300 words)
- ICFs for patients with advanced HER2-negative breast cancer - back-translations, RU>EN (17,500 words)
- Protocol Synopsis in the area of ovary cancer, EN>FR (7,700 words)
Package Inserts and SPCs:
- IFU: COVID-19 IgM/IgG Antibody Colloidal Gold Test, EN>FR (1,200 words)
- IFU: Tricuspid valve implant, EN>FR (1,300 words)
- Package leaflet: Information for the patient - Antibiotic, FR>EN (1,900 words)
- PIL and SPC for an oral cavity post-op mouthwash, FR>EN (1,800 words)
- Several PILs and SPCs for asthma and seasonal allergic rhinitis medicine, FR>EN (10,500 words)
- PIL and SPC for muscle pain relaxant medicine, FR>EN (3,200 words)
Clinical Evaluations:
- Pre-clinical review of the pharmacodynamic, pharmacokinetic and toxicological properties of an antifungal drug, EN>FR (6,000 words)
- Comprehensive clinical evaluation on the dosing, dose toxicity, safety, pharmacokinetics, mutagenicity, embryo-foetal toxicity, metabolism, and bioavailability of a potential anti-malarial treatment, EN>FR (16,000 words)
- Several pre-clinical, phase I, phase II and phase III clinical trial reports on ophthalmic solutions and NSAIDs, FR>EN (73,000 words)
- Clinical Evaluation Report in the area of ophthalmic implant technology, FR>EN (21,000 words) 
LEGAL projects:
Terms and Conditions/Business Agreements:
- Service  Agreement for pharmaceutical products, EN>FR (2,850 words)
- Terms and Conditions of Sale - pharmaceutical products, FR>EN (3,400 words)
- Purchasing Terms and Conditions - Products, Services, Machinery and Tools EN>FR (3,500 words)
- Terms of Use for a website, EN>FR (2,500 words)
- General Terms and Conditions of Sale - Products and Services, EN>FR (9,400 words)
- Service-Level Agreement and other contracts, FR>EN (41,000 words)
- Software Technology Online Use Agreement, FR>EN (3,500 words)
- Software Licensing Agreement, FR>EN (6,500 words)
- Machinery Sales Contract, EN>FR (5,800 words)
- General Terms and Conditions of Sale on Software/Hardware Products, FR>EN (1,600 words)
- Business Lease, FR>EN (10,000 words)
- Business Lease including general terms and conditions, technical specifications, risk prevention plan and maps, FR>EN (23,000 words)
- Termination of Corporate Lease, FR>EN (1,200 words)
Court Decisions:
- General Judgment of Adoption, EN>FR (1,500 words)
- Non-Conciliation Order (Family Law), FR>EN (2,000 words)
- Guardianship order, EN>FR (500 words)
- Notice to Defend + Complaint for conversion of assets (Civil Law), EN>FR (3,200 words)
- Summons to pay, FR>EN (2,500 words)
- Ruling by the City of Moscow Arbitration Court on a bankruptcy case, RU>EN (1,000 words)
- Approved Judgment of Appeal (Criminal Law - embezzlement), EN>FR (4,800 words)
- A series of Arbitration Court judgments in the area of Customs Tax Law, RU>FR (11,800 + 12,800 words)
- District Court decision on the concealment of transported goods, RU>FR (1,600 words)
Privacy/Confidentiality:
- Privacy Notice for a software application, EN>FR (2,800 words)
- Corporate Disclosure Policy and Related Person Transactions Policy, EN>FR (7,000 words)
- Multiple Privacy Policies and updates following the EU General Data Protection Regulation of 25 May 2018, FR>EN and EN>FR (about 17,000 words total)
Laws and Regulations:
- Mauritania Codex of Obligations and Contracts, FR>EN (5,000 words)
- Mauritania State Order governing credit institutions, FR>EN (9,000 words)
Other:
- Prenuptial Agreement - Section 90B Agreement (Australia), EN>FR (3,000 words)
- Probated Last Will and Testament, EN>FR (5,000 words)
- Acte de notoriété / Affidavit of Inheritance, FR>EN (2,500 words)
- Power-of-Attorney, RU>FR (1,770 words)
- A detailed press article on court proceedings regarding the sale of a company's assets, RU>FR (4,500 words)
- Non-governmental organization - collection of communications reports on interventions in Myanmar 2006-2020 - EN>FR (80,000 words)
PATENT projects:
A series of patent claims in the area of coordinate positioning measurements, EN>FR (6,000 words total)