Experienced Freelance Translator (EN-ZHCN) with extensive work experience in the fields of Marketing/Business/Luxury/Tourism/Hospitality/Education
Language pair: From English to Simplified Chinese/Cantonese, and vice versa
Nationality: Chinese
Native Language: Simplified Chinese and Cantonese
Tel: +86 18620601676
Education & Training:
- B.A. of English Literature and Culture (2014, from Guangdong University of Foreign Studies - one of the most prestigious universities in China which specializes in languages)
- TEM 8 Certificate (Test for English Major, Band 8)
- Principles and Practice of Computer-Aided Translation by Peking University (2020)
Why work with me?
Over 100+ Happy Clients
I am dedicated to making clients happy with high-quality translations, fast turn-around, timely and friendly communication, with proven performance on Upwork (100% Job Success Rate, Top Rated Plus freelance translator, l
isted among th
e "27 Best Freelance English to Chinese Translators For Hire In 2021" by Upwork") and Proz (Certified PRO).
Over 10 Years of Professional Experience
I started translating for professional clients since 2010 and translation is an indivisible part of my life. Being in a cross-cultural family (US and China) equips me with the ability to convert languages flexibly and the skills for cross-cultural communication and localization.
Serving Fortune 500 Companies & Other Big Names Continuously
I have built up long-term partnerships with clients such as the Government of India (Ministry of Tourism, Invest India), Apple, FCA, GAC, Unilever, Johnson & Johnson, Siemens, Maersk, Montblanc, IKEA, Hyatt, United Technology, Bureau Veritas, Arcadis, Shiseido, Heineken, etc.
Trusted Parter of Renowned Translation Agencies
I maintain a continuous partnership with numerous translation agencies, such as TransPerfect, ITC Global Translations, Asian Absolute, CODEX Global, etc.
My Services
Specialization:
Marketing, business, e-commerce, hotel & travel, health & fitness, lifestyle, education & training, cosmetics, fashion & beauty, digital products, luxury, technology, technical (general), apps and website localization, etc. 
Daily Capacity:
4000-5000 words per day for translation, 8000-10000 words per day for proofreading, available on weekends.
Tools:
Trados 2017 & 2019, MemoQ, Memsource, Xbench, Wordfast, XTM, etc.
Client feedback:
"I've been working with Wenjing for more than a year now. I needed someone professional to help with translating the content for our social media platforms. She absolutely exceeded my expectations (and you hear it someone who can speak Mandarin so my expectations were very high!). She is passionate and her translating skills are extraordinary! I will continue working with her on all my other projects - cannot imagine anyone else! "
"We hired Wenjing and used her service for more than 2 years for translation, including sales proposals, marketing brochures and some technical construction-related materials. I couldn't be happier with not only her work, but the process of working with her also. Wenjing is an effective communicator with a high-level of language ability. She did a thorough job of tailoring our sales and marketing content towards our desired goals, which has added value to expanding our business within China. I highly recommend Wenjing to those who are seeking a professional and top-notch translation job."
"Wenjing is an excellent translator who really cares for the quality of work that's being put out. I recommend her to everyone whos looking for a quick, reliable translator!"
"Wenjing has been an extremely hardworking resource on our project. She is committed to the project and ensures availability even during late hours. She's prompt in responses and diligent towards the work allocated. She posses the skill set and has knowledge of the subject too required for the tasks. Needless to say that she extremely polite and professional in her work."
"When you hire Wenjing as your translator, you get exactly what you want, in the shortest possible time and a highly professional manner. I will probably never consider anyone else to do Chinese translations because it simply doesn't get any better than that!"
"Translating phrases that are very much context-related and field-related is not an easy task, but Wenjing handled the task on the highest level. Her orientation to detail and thoroughness made the project successful. If you want to find a translator that would litereally check all of the elements of your application and see if everthing is placed in right context - she is the go-to person. Highly recommended!"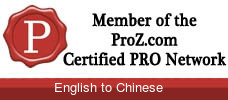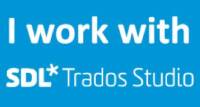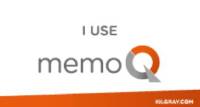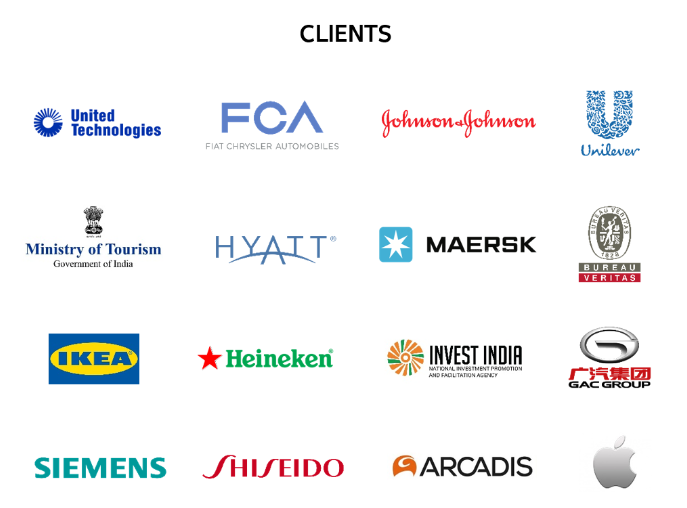 Looking forward to working with you!