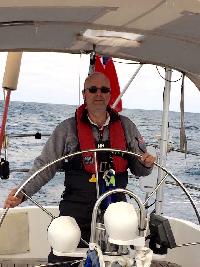 Member since Oct '04
Harmen Rijks
You have my word for it.



Horsham, England, United Kingdom

Local time:

10:16 GMT (GMT+0)




Native in

: Dutch (Variant: Netherlands)
Freelance translator and/or interpreter,

Verified member
This person has a SecurePRO™ card. View now.

This person is not affiliated with any business or Blue Board record at ProZ.com.
Translation, Editing/proofreading, Website localization, Software localization, Subtitling
Specializes in:
IT (Information Technology)
Economics
Advertising / Public Relations

Business/Commerce (general)

Internet, e-Commerce

Computers: Software

Social Science, Sociology, Ethics, etc.
More
PRO-level points: 36, Questions answered: 32, Questions asked: 104
20 entries



More
Wire transfer, PayPal | Send a payment via ProZ*Pay
Sample translations submitted: 4
English to Dutch: Technical newsletter
Detailed field: Marketing / Market Research
Source text - English
Bodycote assists Bugatti masterpiece

They said it couldn't be done but Volkswagen went ahead and did it anyway - the result is the Bugatti Veyron, a car as close to engineering perfection as it gets.

Volkswagen acquired Bugatti in 1998, when VW's leader, Ferdinand Piëch, expressed his desire to produce a road car capable of 1000 bhp (horsepower) and a top speed of 248mph (400kph). Of course, his engineers thought he was mad, but set to work on his vision. What they eventually achieved, with the assistance of other engineering experts, is revolutionary.

The challenges that are to be overcome in building a car which can travel faster than a formula one car whilst still keeping control are immense. The main problem at high speeds is the air - think of the power generated by high wind speeds and the damage it can cause. At speeds of 200mph, the air has the power to propel an aeroplane off the ground. The Bugatti features some incredible
aerodynamic characteristics: at high speeds the nose of the car automatically lowers and the rear spoiler is adjusted to help press the car into the road.

To create such immense power, the Veyron has an 8-litre, 16-cylinder engine, four turbochargers and 10 radiators to cool it all down. All this power needs an extraordinary transmission system, and that's where Bodycote applied their expertise by providing vital heat treatment for British automotive engineers, Ricardo. VW approached Ricardo, who have made gearboxes for performance cars such as the Ford GT and Formula One, to develop a seven-speed (7th gear is only engaged at 200mph+), dual clutch transmission. The gearbox needed to be robust enough to handle the incredible power, equal to two trucks, and yet be driver-friendly and responsive - the characteristics expected of any road car. However, a gearbox required to function at these levels, not for a short time period like a Formula One car but for years, needed to achieve optimum mechanical properties for wear and resistance to the stresses caused by its intended performance. Ricardo contacted Bodycote Heat Treatments at Cambridge, UK, for their experience in the specialist process of electron beam welding. Bodycote at Cambridge have a history of collaboration with Ricardo in the welding of automotive transmission parts, so Ricardo could therefore be assured of a quality result.

Bodycote electron beam welded the triple-cone synchromesh rings onto all the drive gears. Electron beam welding is a specialist metal joining technique used to create high integrity joints with minimal distortion. In essence, because electron beam welding is a high energy density welding process, small section carburised synchromesh rings can be welded onto carburised gears without compromising the case hardening of either part. Electron beam welding fully fuses the two parts using only parent metal; hence no expensive filler metal is used, and the risk of non-fused joints becoming stress raisers is eliminated. The welding is carried out in a vacuum so that the weld zone can be considered as "vacuum re-cast". High welding speeds are used, (of the order of 30" per minute upwards), which is another factor in reducing / eliminating distortion. The process copes well with a wide range of dissimilar materials allowing designers to bring value engineering to bear in selecting the right material for each aspect of the parts' functionality. In many cases, parts which have been heat treated and finished machined are joined in this way.

The highly efficient transmission allows the Veyron to accelerate from 0-62mph in only 2.5 seconds. In the time it takes to count one second, the Veyron has travelled the length of a football pitch. Fortunately, the braking system will stop the car from top speed to zero in just 10 seconds but, when you consider that you will probably have travelled the distance of several football pitches in those 10 seconds, it's unlikely you'll be performing any effective emergency stops!

At around £810,345 (approx. €556,200 / US$471,500), the Bugatti Veyron is a rather expensive coupe, destined in all probability to become a toy for the rich and famous, but for the engineering industry, the Veyron is an achievement beyond monetary value.
Translation - Dutch
BODYCOTE HELPT UNIEKE BUGATTI

Men heeft altijd gezegd dat het onmogelijk was, maar Volkswagen heeft dit gewoon genegeerd en heeft het gewoon gedaan - het resultaat is de Bugatti Veyron, een auto die technisch bijna volmaakt is.

Volkswagen heeft Bugatti in 1998 overgenomen, toen Ferdinand Piëch, de bestuursvoorzitter van VW, zijn wens uitte om een gewone auto te creëren die in staat zou zijn om 1000 bhp (paardenkracht) en een topsnelheid van 248 mph (400 km/h) te kunnen bereiken. Het spreekt voor zichzelf dat zijn ingenieurs dachten dat hij geestelijk gestoord was, maar zij begonnen desalniettemin aan zijn visie te werken. Datgene wat zij uiteindelijk hebben bereikt, met de hulp van andere engineering experts, kan revolutionair genoemd worden.

De uitdagingen die overkomen moeten worden om een auto te bouwen die in staat is sneller te rijden dan een Formule I bolide terwijl hij nog steeds bestuurbaar is, zijn enorm. He grootste probleem bij hoge snelheden is de wind - denk maar eens aan de krachten die door harde winden worden geproduceerd en de schade die deze kunnen aanrichten. Bij snelheden van 200 mph (320 km/h) heeft de wind het vermogen om een vliegtuig van de grond op te tillen. De Bugatti heeft een aantal onvoorstelbare aërodynamische eigenschappen: bij hoge snelheden wordt de voorkant van de auto automatisch verlaagd en de achterste spoiler wordt aangepast om de auto op de weg te helpen drukken.

Om een dergelijk immens vermogen te genereren heeft de Veyron een 8-liter motor met 16 cilinders, vier turbochargers en 10 radiatoren om het allemaal af te kunnen koelen. Al dit vermogen heeft een buitengewoon overbrengingssysteem nodig en hier heeft Bodycote haar expertise toegepast, door de cruciale warmtebehandeling aan de Britse automotive engineers Ricardo te leveren. VW heeft Ricardo benaderd, die versnellingsbakken gemaakt hebben voor opgevoerde auto's, zoals de Ford GT en Formule I, om een versnelling te maken met een dubbele koppeling en zeven versnellingen (de 7e versnelling wordt alleen boven de 200 mph gebruikt). De versnellingsbak diende robuust genoeg te zijn om het extreme vermogen, dat gelijk is aan twee vrachtwagens, aan te kunnen en tegelijkertijd eenvoudig te bedienen en gevoelig zou zijn - de eigenschappen die bij iedere normale auto gewoon zijn. De versnellingsbak die echter op al deze niveaus moet functioneren en niet voor een korte periode zoals een Formule I auto, maar voor jaren, diende de meest optimale mechanische eigenschappen te krijgen voor wat betreft slijtage en gevoeligheid voor de krachten die veroorzaakt worden door de prestaties waarvoor de auto gebouwd is. Ricardo heeft contact opgenomen met Bodycote Heat Treatments in Cambridge, V.K., omdat zij ervaring hadden met het specialistische proces van elektronenstraallassen. Bodycote in Cambridge werkt al jaren met Ricardo samen op het gebied van het lassen van versnellingsonderdelen voor auto's, waardoor Ricardo er zeker van kon zijn dat er een kwalitatief goed resultaat bereikt zou worden.

Bodycote heeft de synchronisatieringen met drie kegels, met behulp van elektronenstraallassen, op alle versnellingen in de bak gelast. Elektronenstraallassen is een specialistische techniek die gebruikt wordt voor het aan elkaar lassen van metalen om koppelingen met een hoge integriteit te maken, waarbij minimale vervorming optreedt. Omdat elektronenstraallassen in essentie een lasproces met hoge energiedichtheid is, kunnen kleine gedeelten gecarboniseerde synchronisatieringen op gecarboniseerde versnellingen gelast worden zonder het verharden van de buitenzijde van beide delen in gevaar te brengen. Elektronenstraallassen versmelt de beide delen door het metaal van maar één van beiden te gebruiken; hierdoor hoeft er geen kostbaar vulmetaal gebruikt te worden en het risico dat niet versmolten lasnaden de spanningen kunnen verhogen wordt geëlimineerd. Het lassen wordt in een vacuüm uitgevoerd zodat de laszone als een 'vacuüm re-cast' kan worden beschouwd. Er worden hoge lassnelheden gebruikt (ongeveer 30" per minuut en hoger), wat een andere reden is voor het verminderen/elimineren van vervormingen. Het proces kan met een grote verscheidenheid aan materialen werken waardoor ontwerpers value engineering kunnen toepassen bij het selecteren van het juiste materiaal voor ieder aspect van de functionaliteit van het onderdeel. In veel gevallen worden onderdelen die met warmte behandeld en machinaal afgewerkt zijn op deze manier aan elkaar gelast.

De bijzonder efficiënte versnelling maakt het mogelijk dat de Veyron in maar 2.5 seconden van 0 - 100 km/h kan accelereren. Tegen de tijd dat er één seconde is weggetikt, heeft de Veyron al de lengte van een voetbalveld afgelegd. Het remsysteem zal de auto gelukkig in maar 10 seconden van de topsnelheid tot stilstand brengen. Als u zich echter realiseert dat u in dezelfde 10 seconden waarschijnlijk een afstand van enkele voetbalvelden heeft afgelegd, zal het niet waarschijnlijk zijn dat u noodstoppen zult uitproberen!

Met een prijskaartje van £810.345 (ongeveer €556.200 / US$471.500), is de Bugatti Veyron een ietwat dure coupé, die naar alle waarschijnlijkheid bestemd is om een speeltje te worden voor de bekende (en vooral rijke) Nederlander, maar voor de engineering-wereld is de Bugatti Veyron een prestatie die de monetaire waarde ver overstijgt.
English to Dutch: Footwear brochure
Detailed field: Marketing / Market Research
Source text - English
1

THE FOOT

DEVELOPMENT of your child's feet
Your child will go through lots of changes as they grow.
As a baby they will learn to sit up and as an eight year old they won't be able to sit still. Their feet will grow and develop at the same time, as bones gradually form and they progress from walking to running.


That is why XXXX have developed footwear especially tailored for each key stage of foot development, and why our friendly foot experts properly fit them.

________________________________________________________________________________

2

The Foot

A MIRACLE OF NATURAL ENGINEERING
A fully grown human foot has more bones than any other part of the body: 26 to be precise. That's in addition to 19 muscles, 107 ligaments and 250,000 sweat glands!


THE STRUCTURE OF THE FOOT
A baby's foot contains no fully formed bones at all: the shape of your child's foot is mapped out in soft, pliable cartilage with no discernible arch. As your child grows this cartilage will harden into bone, becoming more and more solid, protected all round by a layer of subcutaneous tissue, or puppy fat. This is why your baby's feet look so soft and squeezable, but also why they are so vulnerable and need lots of care.

FIT FOR FRAGILE FEET
As your child's foot is so flexible, and cushioned by a layer of puppy fat, the soft cartilage can easily be bent out of shape without you noticing, or your child feeling any pain. At XXXX we know that this means your child's feet need to be looked after very carefully and why correctly fitting shoes are essential.

________________________________________________________________________________

3

HEALTHY FEET

BAREFOOT IS BEST
Nothing is better for young children's feet than walking barefoot, whenever it is safe to do so. This allows tiny feet time to breath freely and allows your child to feel the ground, which helps speed walking development.

PULL YOUR SOCKS UP
Surprisingly, socks can have a real effect on the health of your child's feet. Because young feet are so soft and pliable, socks that are too tight can cause permanent damage as they squeeze the foot into an unnatural shape. On the other hand, socks that are too loose can bunch up, leading to pressure points and eventually blisters, calluses and corns. The right size socks, made of natural fibres (at least 50% wool or cotton), with the right size shoes are the perfect combination.

TRIM TOENAILS
Some young children's toenails curl rather than growing straight out like grown-ups, sometimes so much so that they cut the skin. To avoid this happening, a toddler's toenails should be regularly trimmed using small, but sharp scissors. Always trim straight across the nail, even if it is growing slightly curly. It is vital to keep nails short as when they're too long they can create pressure points at the toes (even in well fitting shoes) and this can lead to in-growing toenails.

WASH AND DRY
Young feet should be washed daily, as the gaps between those tiny toes are a perfect breeding ground for infection such as athlete's foot. It is also essential that the feet are dried thoroughly to prevent chapping of the skin.

________________________________________________________________________________

4

TRAINED TO FIT
The first step towards finding the perfect pair of shoes for your child is to have them measured by a fitter. Different shapes, styling and materials all mean that an extensive knowledge of the product available is required to find a good and comfortable fit. A XXXX trained fitter knows when they need to go up or down in size, narrower or wider to ensure a style chosen by you and your child fits.

FITTING & CHECKING

Even a XXXX trained fitter can't tell whether a shoe fits just by looking. They will use the measurement taken as a guide to select the shoe. Then they will have to use their sense of touch as well to check all round the shoe.

THE FOUR POINT CHECK
Is it the right size?
(The fitter will check the length)

Is it the right fitting?
(The fitter will check the width and depth)

Does it stay on securely?
(The fitter will check the fit at the back, the ankle, the in-step, the arch and the heel grip)

Can the child walk confidently?

CHECK UP
Regular fit checks are vital to make sure your child's shoes are still taking good care of their feet. At first you should have your child's feet checked 6 weeks after their first fitting, gradually extending to 4-5 months by the time your child is 5. At XXXX we're happy to check the fit of your child's shoes free of charge, whenever you like! And of course if they still fit we will say so. We promise never to try and sell you shoes if you don't need them.
________________________________________________________________________________

5


OFF THEY GO!
Once babies can sit up all on their own, they'll soon learn that by pushing down with hands and raising their upper body, they can pull themselves along. Later their legs will join in too and then they're off!

first shoes for CRAWLING

Little feet sometimes need protection even while they're crawling.
That's why XXXX have introduced the first range of shoes specifically designed for your crawling baby.
They deliver the best protection and grip for your baby as they begin to explore the world around them.

Fully adjustable fastenings, easy to put on and they stay on

Whole and half sizes and a choice of widths

Heel loop to help pull the shoes on wriggling feet

Superbly soft and flexible to cosset delicate feet

Machine washable at 40º

Textured rubber sole for grip whilst crawling

Room built in that allows the foot to spread when they learn to stand
________________________________________________________________________________

6

READY, STEADY...
When babies want to see a little more of the world, they pull themselves up onto their feet for the first time, using anything they can reach, such as the sofa or a chair.

Once they're steady, they'll slide their hands to the side while they move one foot and then the other, always keeping three points of contact to help them stay upright. At first they crawl across gaps, but as they grow more confident they'll let go and totter to the next support.

first shoes for CRUISING

Growth room built in without sacrificing fit

Whole and half sizes and a choice of widths

Heel loop to help pull the shoes on wriggling feet

Natural material uppers for cool comfortable feet

Textured side pattern for grip whether cruising, crawling or walking

Protective toe, heel and side guards

________________________________________________________________________________

7

first shoes for WALKING

GOING SOLO
When children take their first few steps unaided it is time to think about getting them their very first pair of real shoes. At this stage a child walks very differently from a grown up, with no flexing of the knees or ankles, so lightweight flexible soles and fitted shoes are vital to help aid walking development.

At XXXX we will be happy to give you advice on whether it is the right time for their first pair of shoes. And we promise not to try and sell you shoes if it's best to wait a while. But if your child is ready, we've got shoes specially designed for those first wobbly steps.

Fully adjustable fastenings

Whole and half sizes and a choice of widths to ensure correct fit

Padded ankle for protection and support

Soft natural material uppers for cool and comfortable feet

Lightweight and flexible soles to aid walking development

Room for movement and growth built into the shoe

________________________________________________________________________________

8


AS FEET GROW
FOLLOWING IN YOUR FOOTSTEPS
Feet continue to grow and develop well into the teens, but by the age of five, kids' feet are starting to look more like little grown up versions.

WHAT YOU NEED
Even though these feet are getting bigger and tougher they still need looking after carefully. At XXXX we look at every single component to ensure the end product is the correct shoe for those delicate feet:

Soft but hardwearing uppers and breathable linings
Lasts designed to fit the unique shape of children's feet
Soles to provide comfort and durability

________________________________________________________________________________

8


MAKING KIDS HAPPY from the feet up
At XXXX , we have been keeping children's feet healthy, happy and looking good for well over 100 years. We understand what kids' feet are like and how to take care of them, and we make no compromise on fit: well designed and well fitted shoes mean kids can spend their time having fun and growing up healthy and strong.

A XXXX shoe gives you piece of mind because we provide:

GROWTH ROOM BUILT IN
All our shoes have growth room already built in to allow delicate feet to spread without sacrificing fit.

WHOLE AND HALF SIZES
XXXX make shoes in whole and half sizes so that we can provide you with the best possible fit.

CHOICE OF WIDTHS
Our kids' shoes come in a range of fittings because every foot is different and deserves a shoe that is not too tight nor too wide.

FITTING EXPERTS
Our trained fitters have had extensive training to equip them with the skills and experience to find the most comfortable fit for your child.

Translation - Dutch
1

DE VOET

ONTWIKKELING van de voeten van uw kind
Kinderen ondergaan veel veranderingen gedurende de groei.
Als baby leren zij om te zitten, maar als achtjarige kunnen zij niet stil zitten. Hun voeten zullen tegelijkertijd groeien en zich ontwikkelen, wanneer de botten langzaam gevormd worden en zij van lopen op rennen overgaan.


XXXX heeft daarom schoenen ontwikkeld die toegesneden zijn op iedere belangrijke fase van de ontwikkeling van de voet en dat is ook waarom onze vriendelijke voetspecialisten u helpen de juiste pasvorm te vinden.

________________________________________________________________________________

2

DE VOET

EEN WONDER VAN NATUURLIJKE TECHNIEK
Een volgroeide menselijke voet bevat meer botten dan ieder ander gedeelte van het lichaam, 26 om precies te zijn. Dat is naast 19 spieren, 107 gewrichtsbanden en 250.000 zweetklieren!


DE STRUCTUUR VAN DE VOET
De voet van een baby bevat helemaal geen volledig volgroeide botten: de vorm van de voet van uw baby wordt gevormd door zacht, buigzaam kraakbeen zonder een waarneembare voetholte. Tijdens de groei van uw kind zal dit verharden tot bot, wordt het harder en wordt het volledig beschermd door een laag onderhuids weefsel, of babyvet. Dit is de reden waarom de voeten van uw baby zo zacht en kneedbaar lijken, maar ook waarom zij zo kwetsbaar zijn en veel zorg behoeven.

GESCHIKT VOOR KWETSBARE VOETEN
Omdat de voeten van uw kind zo kwetsbaar zijn en beschermd worden door een laag babyvet, kan het zachte kraakbeen makkelijk, zonder dat u het in de gaten heeft of dat uw kind pijn voelt, misvormd worden. Bij XXXX weten wij dat dit betekent dat de voeten van uw kind met zorg omgeven dienen te worden en waarom de juiste pasvorm van schoenen zo belangrijk is.

________________________________________________________________________________

3

GEZONDE VOETEN

OP BLOTE VOETEN IS HET BESTE
Er is niets beter voor de voeten van jonge kinderen dan blootsvoets te lopen, vooropgesteld dat dit veilig is. Het zorgt ervoor dat de kleine voetjes vrijelijk kunnen ademen en uw kind de grond kan voelen, waardoor de ontwikkeling van het lopen bevorderd wordt.

TREK JE SOKKEN OP
Het is verbazingwekkend dat sokken een echt effect op de gezondheid van de voeten van uw kind kunnen hebben. Omdat jonge voeten zo zacht en buigzaam zijn, kunnen sokken die te strak zitten permanente beschadiging veroorzaken doordat zij de voet in een niet natuurlijke vorm dwingen. Daartegenover staat dat sokken die te los zitten opeen kunnen hopen, waardoor drukpunten en uiteindelijk blaren, eelt en eksterogen kunnen ontstaan. De juiste maat sok, gemaakt van natuurlijk materiaal (ten minste 50% wol of katoen), met de juiste maat schoenen vormt de perfecte combinatie.

KNIP TEENNAGELS
De teennagels van sommige jonge kinderen krullen in plaats van recht vooruit te groeien, zoals bij volwassenen en krullen soms zo erg dat zij in de huid snijden. Om dit te voorkomen moeten de teennagels van een kleuter regelmatig geknipt worden met behulp van een kleine, scherpe schaar. Knip de nagel altijd recht af, zelfs als het iets gekruld groeit. Het is belangrijk de nagels kort te houden omdat wanneer zij te lang worden, zij drukpunten op de tenen kunnen veroorzaken (zelfs in goed passende schoenen) en dit ertoe kan leiden dat de nagels in de tenen groeien.

WASSEN EN DROGEN
Jonge voeten moeten dagelijks gewassen worden omdat de ruimte tussen die kleine teentjes een perfecte voedingsbodem vormen voor infecties zoals athlete's foot (zwemmerseczeem of voetschimmel). Het is ook belangrijk dat de voeten goed afgedroogd worden om te voorkomen dat de huid barst.

________________________________________________________________________________

4

GETRAIND OM TE PASSEN
De eerste stap om de perfect passende schoenen voor uw kind te vinden is om deze door een professionele schoenhandelaar te laten aanmeten. De verschillende vormen, stijlen en materialen betekenen dat er een uitgebreide kennis nodig is van de beschikbare schoenen om een goede en comfortabele passende schoen te vinden. Een door XXXX getrainde schoenhandelaar weet wanneer hij een maat groter of kleiner, nauwer of wijder moet kiezen om ervoor te zorgen dat de door u en uw kind gekozen stijl past.

PASSEN & CONTROLEREN

Zelfs een door XXXX opgeleide schoenhandelaar kan niet zeggen of een schoen past door er alleen naar te kijken. Hij zal de genomen maten gebruiken als een richtlijn voor het kiezen van de schoen. Hij zal dan moeten voelen of de schoen past en dit rondom de schoen moeten controleren.

DE VIERPUNTS CONTROLE
Is het de juiste maat?
(De schoenhandelaar zal de lengte controleren)

Heeft de schoen de juiste pasvorm?
(De schoenhandelaar zal de breedte en diepte controleren)

Blijft de schoen goed zitten?
(De schoenhandelaar zal de pasvorm aan de achterkant, om de enkel, van de instap, de voetholte en de grip van de hiel controleren)

Kan het kind zelfverzekerd lopen?

CONTROLEBEZOEK
Om ervoor te zorgen dat de schoenen van uw kind goed voor de voeten zorgen is het is noodzakelijk om regelmatig te controleren of de pasvorm nog goed is. U moet in eerste instantie 6 weken nadat de eerste pasbeurt heeft plaatsgevonden de voeten van uw kind laten controleren en deze controleperiode verlengen tot eens in de 4-5 maanden tegen de tijd dat uw kind 5 jaar oud is. Bij XXXX controleren wij graag de pasvorm van de schoenen van uw kind en wij doen dit helemaal gratis, wanneer u maar wilt! En natuurlijk vertellen wij u wanneer zij nog steeds passen. Wij beloven dat wij nooit schoenen aan u zullen proberen te verkopen als u deze niet nodig heeft.

________________________________________________________________________________

5


EN DAAR GAAN ZE!
Zodra baby's zonder hulp rechtop kunnen zitten, leren zij al snel dat wanneer zij hun handen naar beneden drukken en hun bovenlichaam oprichten, zij zichzelf voort kunnen bewegen. Iets later zullen ook hun benen mee gaan doen en weg zijn ze!

De eerste schoenen voor het KRUIPEN

Kleine voeten hebben soms zelfs bij het kruipen bescherming nodig.
Dat is de reden waarom XXXX de eerste collectie schoenen heeft gelanceerd die specifiek ontworpen zijn voor uw kruipende baby.
Zij geven uw baby de beste bescherming en grip wanneer hij de wereld om zich heen begint te verkennen.

Volledig instelbare sluitingen, makkelijk aan te trekken en zij blijven goed zitten.

Hele en halve maten en verschillende breedtematen

Een hiellus om te helpen bij het aantrekken van de schoen bij wriemelende voetjes

Enorm zacht en flexibel om tere voetjes te vertroetelen

Machine wasbaar op 40º

Rubberen profielzool voor grip tijdens het kruipen

Ingebouwde ruimte die het mogelijk maakt dat de voet uit kan spreiden wanneer zij leren te staan
________________________________________________________________________________

6

KLAAR? AF!
Wanneer baby's iets meer van de wereld willen ontdekken, trekken zij zichzelf voor de eerste keer op hun voeten omhoog met behulp van alles wat zij maar vast kunnen pakken, zoals een sofa of een stoel.

Zodra zij ervoor klaar zijn laten zij een hand naar de zijkant glijden terwijl zij eerst één voet en vervolgens de andere voet verplaatsen. Om rechtop te kunnen blijven staan steunen zij altijd op drie punten. Zij kruipen eerst door tussenruimtes, maar zodra zij zelfverzekerder worden laten zij los en waggelen zij naar het volgende steunpunt.

de eerste schoenen voor STAPJES

Ingebouwde groeiruimte zonder de pasvorm te verliezen

Hele en halve maten en verschillende breedtematen

Een hiellus om te helpen bij het aantrekken van de schoen bij wriemelende voetjes

Gemaakt uit natuurlijke materialen voor comfortabele voeten

Profiel aan de zijkant om grip te geven tijdens het stappen, kruipen of lopen

Bescherming voor tenen, hielen en zijkanten

________________________________________________________________________________

7

de eerste schoenen voor het LOPEN

ALLEEN ER OP UIT
Wanneer kinderen hun eerste stappen zonder hulp zetten, wordt het tijd om hun eerste paar echte schoenen te kopen. In deze fase loopt een kind heel anders dan een volwassene, zonder dat de knieën of enkels gebogen worden en daarom zijn lichtgewicht zolen en goed passende schoenen cruciaal bij het bevorderen van het lopen.

Wij zijn bij XXXX altijd bereid om u advies te geven of het juiste moment aangebroken is voor de eerste paar schoenen. En wij beloven dat we niet zullen proberen om u schoenen te verkopen wanneer het beter is om nog even te wachten. Maar als uw kind er klaar voor is, hebben wij de schoenen die speciaal ontworpen zijn voor die eerste wankelende stapjes.

Volledig instelbare sluitingen

Hele en halve maten, en verschillende breedtematen om voor een perfecte pasvorm te zorgen.

Enkels met kussentjes voor bescherming en ondersteuning

Bovenmateriaal uit zacht natuurlijk materiaal voor koele en comfortabele voeten

Lichtgewicht en flexibele zolen om het lopen te bevorderen

Ruimte om te bewegen en ingebouwde groeiruimte in de schoen

________________________________________________________________________________

8


WANNEER VOETEN GROEIEN
IN UW VOETSTAPPEN TREDEN
Voeten blijven groeien en ontwikkelen tot ver in de tienerjaren, maar rond het vijfde levensjaar beginnen kindervoeten meer op kleine versies van volwassen voeten te lijken.

WAT U NODIG HEEFT
Alhoewel deze voeten groter en sterker worden moeten zij nog steeds met veel zorg omgeven worden. Wij letten bij XXXX op ieder afzonderlijk onderdeel om ervoor te zorgen dat het eindresultaat de juiste schoenen voor die gevoelige voetjes zijn:

Zachte, maar slijtbestendig bovenmateriaal en ademende voeringen
Leesten die ontworpen zijn voor de unieke vorm van kindervoeten
Zolen die comfortabel zijn en lang meegaan

________________________________________________________________________________

9


van de grond af aan KINDEREN BLIJ MAKEN
Wij houden bij XXXX kindervoetjes al meer dan 100 jaar gezond, blij en laten hen er mooi uit zien. Wij begrijpen wat kindervoetjes nodig hebben en hoe er voor te zorgen, én wij geven geen concessies aan de pasvorm: goed ontworpen en passende schoenen betekenen dat kinderen meer tijd hebben om plezier te maken en gezond en sterk worden.

Een schoen van XXXX geeft om de volgende redenen gemoedsrust:

INGEBOUWDE RUIMTE OM TE GROEIEN
Al onze schoenen hebben ingebouwde ruimte om ervoor te zorgen dat tere voetjes kunnen uitspreiden zonder de pasvorm geweld aan te doen.

HELE EN HALVE MATEN
XXXX maakt schoenen in hele en halve maten zodat wij u de best mogelijke pasvorm kunnen bieden.

KEUZE IN BREEDTES
Onze kinderschoenen kennen een verscheidenheid aan pasvormen omdat iedere voet anders is en recht heeft op een schoen die niet te strak zit of te wijd is.

PASVORMEXPERTS
Onze getrainde pasvormexperts hebben een uitgebreide opleiding gekregen zodat zij de vaardigheden en de ervaring hebben om de meest comfortabele pasvorm voor uw kind te vinden.

English to Dutch: Brochure text
Detailed field: Marketing / Market Research
Source text - English


Meryl Boulangeat Tignes
Ski Cross 20 Years Old
French Cup Tour Winner

Ranked 4th in the World and Winner of The French Cup Tour Meryl Boulangeat is a force to be reckoned with. Huge crowds gather to watch her in what may soon become an Olympic sport.


Benjamin Baroni Tignes
Freestyle Ski 27 Years Old
Winner of Frez Tignes

Steep pistes to soar down and amazingly high jumps to spin off are what Benjamin Baroni lives for. Named in the top ten in the Big Air category Benjamin's recent win at Frez Tignes proved to everyone he has what it takes.


Fabien Ravier La Plagne
Freestyle Ski- Moguls and Slope Style 25 Years Old
French Cup Tour winner of the slope style category

Slope style takes a skier with flair and Dare2Be team member Fabien Ravier has just that. Crowned winner of the French Cup Tour, and named in the top ten in France Fabien knows how to make all the right moves on the slope


Chris Rowe Val d'Isere
20 Years Old
Free riding
Exceptional Level

Adopting a discipline as tough as freeriding takes real skill and outstanding technique. Chris Rowe ticks all the right boxes, turning the mountain into his very own playground. Skiing at an exceptional level, he is addicted to the thrill of the deep powder, crud and open terrain.

Translation - Dutch
Meryl Boulangeat Tignes
Ski Cross 20 jaar oud
Winnaar Franse Cup Tour

Is de nummer vier van de wereld en is winnaar van de Franse Cup Tour Meryl Boulangeat. Zij is iemand waar rekening mee gehouden moet worden. Zij wordt door grote aantallen toeschouwers gevolgd, in wat binnenkort wel eens een Olympische sport zou kunnen worden.


Benjamin Baroni Tignes
Freestyle Ski 27 jaar oud
Winnaar van Frez Tignes

Bij Benjamin Baroni draait zijn hele leven om langs steile pistes naar beneden te kunnen schieten en om zichzelf te kunnen lanceren van extreem hoogten. Hij staat vermeld in de Big Air categorie en de recente overwinning van Benjamin in Frez Tignes was voor iedereen het bewijs dat hij het in zich heeft.


Fabien Ravier La Plagne
Freestyle Ski- Moguls en Slope Style 25 jaar oud
Winnaar Franse Cup Tour in de categorie slope style

Voor slope style heeft een skiër flair nodig en dat is exact wat het Dare2Be teamlid Fabien Ravier heeft. Hij is winnaar van de Franse Cup Tour, bevindt zich in de top tien in Frankrijk en weet precies welke bewegingen hij op de piste moet maken.


Chris Rowe Val d'Isere
20 jaar oud
Free riding
Buitengewoon niveau

Er is echte vaardigheid en een buitengewone techniek voor nodig om in een discipline uit te komen die zo moeilijk is als freeriding. Chris Rowe heeft precies wat ervoor nodig is en maakt van de berg zijn eigen speeltuin. Hij is een uitzonderlijk goede skiër en is verslaafd aan de sensatie van diepe poedersneeuw, crud (bevroren sneeuw) en open terrein.

English to Dutch: Fashion
Detailed field: Textiles / Clothing / Fashion
Source text - English
XXXX Introduction Copy


Welcome to our Autumn Winter 2007 collection.

At XXXX we've always been inspired by looking at the bigger picture.

Whether that's stepping back to appreciate the natural wonders of the great outdoors, understanding the wider pleasure we bring to the people and families who enjoy our products, keeping ahead of the latest trends and technologies or constantly looking for new ways to support and strengthen our business and customer relationships.

This season is no exception and we've once again been looking at the latest fashion and design trends, listening to the needs of our customers and working hard with our designers and suppliers to create the high quality, great value 'must-have' products that have become the hallmark of XXXX.

So here are some of the bigger-picture highlights you can look forward to from this seasons line-up.


X-ert Performance

Many jackets have been given an upgrade using our new Isotex 10000 XPT (X-treme Performance Technology) fabric which is 30% more breathable than standard Isotex.

Our technical 3-In-1 jackets and fleeces have all been improved for extra performance with softshell and microwarmth inners.

We've introduced two new jackets with stretch fabric and welded pockets. The Octane for men and the Brinha for women.

Thanks to our new XPT fabric we're also proud to launch the Maestro for men and Loulou for Women - our first waterproof and wind resistant softshell jackets.

We've also introduced 'Insulator', a new hi performance fleece fabric on the men's Gregale and women's Isodore along with 'Extol' a new knitted, tracksuit-style fabric on the men's Rappel and women's Nyla.

Finally, the thermal properties of our X-ert base layers have also been improved using Hydrotherm fabric.


Outdoor Adventure

This season our overall 3-In-1 offer has been expanded, our fleece and softshell ranges have been updated and we've created a wider selection of Winter shirts in lighter colours to reflect changing tastes and fashions.

We're also pleased to launch our first Outdoor Adventure softshell 3-In-1 with the arrival of the men's Convey and the women's Krystal.



Men's Heritage

Our men's heritage range continues to offer an excellent choice of stylish, authentic clothing using classic techniques and fabrics from resin coated with corduroy trim to sherpa fleece.


Wild Shores

Our Wild Shores range is now more fashion conscious and has been re-styled to create a more popular, vintage and relaxed look.

The new range features graphic sweat-tops and striped long sleeve tops for men, updated graphic print t-shirts for women and men and a new range of washed cotton jackets with warm sherpa linings.


Kids

Last but not least we've been keeping up with the latest youth trends to offer even more for kids.

Our kids X-ert range includes new waterproofs and three new 3-in-1 jackets - the Maneton and Mayday for the boys and the Sonata for the girls - along with a new softshell – the boy's Hydrofoil and girl's Keynote – along with our Junior Invent windguard fleece.

Meanwhile our kids XXXX range continues to evolve combining trendy urban styling with functional compatibility for school and features a new 3-in-1, the Burnout for boy's and Sasparilla for girls, along with a more grown-up fleece design for boy's and pretty new patterned fleeces and jackets for girls.



Translation - Dutch
XXXX introductiekopij


Welkom bij onze Herfst/Wintercollectie 2007.

Wij raken bij XXXX altijd geïnspireerd door naar het grotere geheel te kijken.

Of dat nu betekent dat wij achteruit moeten stappen om het natuurschoon te kunnen bewonderen, of te begrijpen welk plezier wij mensen en families geven die onze producten gebruiken, of de nieuwste trends en technologieën voor te blijven, of constant nieuwe manieren te vinden om ons bedrijf en de klantenrelaties te ondersteunen en te verbeteren.

Dit seizoen is geen uitzondering en wij hebben weer naar de nieuwste mode en designtrends gekeken, naar de verzoeken van klanten geluisterd en nauw met onze designers en leveranciers samengewerkt om producten met uitzonderlijke kwaliteit en waarde te creëren die het handelsmerk van XXXX zijn geworden.

Hier zijn een aantal hoogtepunten waar u naar uit kunt kijken in de collectie van dit seizoen.


X-ert Performance

Veel jassen zijn opgewaardeerd met behulp van ons nieuwe Isotex 10000 XPT (X-treme Performance Technology) weefsel, dat 30% beter ademend is dan standaard Isotex.

Onze technische 3-in-1 jassen en fleeces zijn allemaal verbeterd met softshell en microwarmth-voeringen voor betere prestaties.

Wij hebben twee nieuwe jassen geïntroduceerd met stretchweefsel en geplakte zakken. De Octane voor heren en de Brinha voor dames.

Dankzij ons nieuwe XPT-weefsel kunnen wij ook met trots de Maestro voor heren en Loulou voor dames aankondigen – onze eerste water- en winddichte softshell-jassen.

Wij hebben ook de 'Insulator' geïntroduceerd, een nieuw hoogwaardig fleece-weefsel voor de Gregale voor heren en Isodore voor dames, samen met 'Extol', een nieuw gebreid trainingspak-achtig weefsel voor de Rappel voor heren en Nyla voor dames.

En als laatste zijn de warmtehoudende eigenschappen van onze op X-ert gebaseerde lagen verbeterd met behulp van Hydrotherm-weefsels.


Outdoor Adventure

De keuzemogelijkheid in onze 3-in-1 is dit seizoen uitgebreid, onze fleece en softshell-collecties zijn opgewaardeerd en wij hebben een grotere keuzemogelijkheid aan wintershirts in lichtere kleuren gecreëerd in reactie op de veranderende smaken en modetrends.

Wij zijn ook verheugd onze eerste Outdoor Adventure softshell 3-in-1 te lanceren met de Convey voor heren en Krystal voor dames.



Heritage voor heren

Onze heritage-collectie voor heren blijft een uitstekende keuze voor stijlvolle, authentieke kleding, door gebruik te maken van klassieke technieken en stoffen, die variëren van een kunsthars-coating met een corduroy afwerking tot aan een sherpa fleece.


Wild Shores

Onze Wild Shores collectie is nu modieuzer en is opnieuw gestileerd om een populairder, ouderwetser uitziend en ontspannen uiterlijk te creëren.

De nieuwe collectie bevat bedrukte sweat-tops en gestreepte tops met lange mouwen voor heren, opgewaardeerde bedrukte T-shirts voor dames en heren en een nieuwe collectie gewassen katoenen jassen met warme sherpa-voeringen.


Kinderen

Als laatste, maar daarom niet minder belangrijk, hebben wij de nieuwste jeugdtrends gevolgd, zodat wij nog meer keuze hebben voor kinderen.

Onze X-ert collecte voor kinderen bevat nieuwe waterdichte jassen en drie nieuwe 3-in-1 jassen – de Maneton en Mayday voor jongens en de Sonata voor meisjes – samen met onze nieuwe softshell – de Hydrofoil voor jongens en Keynote voor meisjes – samen met onze Junior Invent winddichte fleece.

Onze XXXX collectie voor kinderen blijft zich ondertussen ontwikkelen door trendy urbane stilering met functionele compatibiliteit voor school te combineren en bevat een nieuwe 3-in-1, de Burnout voor jongens en Sasparilla voor meisjes, samen met een meer volwassen fleece-ontwerp voor jongens en schattige fleeces en jassen met nieuw patronen voor meisjes.



More
Other - MNGTV
Years of experience: 25. Registered at ProZ.com: Mar 2003. Became a member: Oct 2004.
N/A
English to Dutch (NGTV, Zeist, Netherlands)

NGTV
Adobe Acrobat, Adobe Photoshop, Dreamweaver, FrameMaker, Frontpage, Indesign, memoQ, MemSource Cloud, Microsoft Excel, Microsoft Word, Adobe Acrobat, Adobe InDesign, Dreamweaver, Filemaker, Passolo, Powerpoint, QuarkXPress, SDL Online Translation Editor, SDL TRADOS, SDLX, Smartling, Subtitle Edit, Subtitle Editor, Wordbee, Wordfast
Meet new translation company clients
Meet new end/direct clients
Screen new clients (risk management)
Get help with terminology and resources
Improve my productivity
Bio
IT, Technology and Commercial

Experience in:
general management, manuals, (on-line) marketing, SEO specialist, yachting, human resources, design, IT, software development, e-commerce and website localisation


Daily average output:

Translations: 4.000 to 8.000 words

Editing: 7.000 to 10.000 words, depending on subject matter, language and quality of submitted translation.


Pricing

Translations: always negotiable, on average between £ 0.060 - 0.070 /word depending on language, volume, deadline.

Translations can be done in the original document/program

Subtitling: £08.00 per minute, £10.00, incl. spotting.

Proofreading/editing: always negotiable, on average £ 0.025 - £0.045/word depending on volume.

Software/Equipment

PCs running Win 10, Apple Mac OS X, van Dale Dictionary, sdu Elektronisch Groene Boekje, SDL Trados Studio 2019, MemoQ, Subtitle Edit, Subtitle Creator, Idiom, Memsource.



This user has earned KudoZ points by helping other translators with PRO-level terms. Click point total(s) to see term translations provided.



Total pts earned: 44
PRO-level pts: 36


Top general fields (PRO)
Other
16
Tech/Engineering
12
Marketing
4
Social Sciences
4
Top specific fields (PRO)
Marketing / Market Research
8
Mining & Minerals / Gems
4
Computers: Software
4
General / Conversation / Greetings / Letters
4
Linguistics
4
Management
4
Mechanics / Mech Engineering
4
Pts in 2 more flds >

See all points earned >
Keywords: IT, web, technology, commercial, human resources, e-commerce, localisation, advert recreation, copywriting, SEO
Profile last updated
Nov 2, 2020