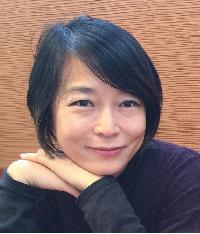 Member since Nov '07
Working languages:
French to Chinese
English to Chinese
Lou SHEN
More than just words



Cornebarrieu, France

Local time:

04:22 CET (GMT+1)




Native in

: Chinese

PayPal accepted
Traducteur en langue chinoise / Translation from English and French to Chinese / traducteur assermenté
Freelance translator and/or interpreter
This person has a SecurePRO™ card. Because this person is not a ProZ.com Plus subscriber, to view his or her SecurePRO™ card you must be a ProZ.com Business member or Plus subscriber.

Translation, Interpreting, Editing/proofreading
Specializes in:
Textiles / Clothing / Fashion
Human Resources

Mining & Minerals / Gems

Cooking / Culinary
Art, Arts & Crafts, Painting
Other
Tourism & Travel
Wine / Oenology / Viticulture
Mechanics / Mech Engineering
History
More
EUR
PRO-level points: 52, Questions answered: 27, Questions asked: 3
Send a payment via ProZ*Pay
Sample translations submitted: 3
French to Chinese: Le corps impossible
General field: Social Sciences
Detailed field: Social Science, Sociology, Ethics, etc.
Source text - French
Aujourd'hui, on peut diviser la population féminine occidentale en trois groupes: les courageuses qui essaient de perdre du poids, les displinées qui réussissent à ne pas en gagner et les autres, rongées de remords, qui promettent de se mettre au régime demain.

Feuilletez quelques magazines féminins. Vous en trouverez difficilement un qui n'ait pas, noyé à travers les derniers régimes miracles et voisinant des photos de mannequins squelettiques, son petit article sur l'anorexie nerveuse ou la boulimie, ces deux maladies qui font aujourd'hui tant de ravages chez les jeunes filles.

Interrogez un groupe de femmes choisies au hasard. Vous découvriez que plus de la moitié d'entre elles suivent un régime, sans compter celles qui vous diront:" Je ne suis pas au régime, mais je fais attention" et dont l'alimentation s'apparente à celle du moine le plus vertueux en périonde de carême. Il y a une quinzaine d'années, 80p. 100 des Américanes découvraient le monde des régimes amaigrissants dès l'âge de 14 ans; en 1987, une étude californienne révélait que 80p. 100 des fillettes de 9 ans en avaient déjà suivi un.

Ce comportement perturbé face à la nourriture semble directement lié à un problème d'image corporelle chez les femmes. Jusqu'à tout récemment, une perception déformée du corps faisait partie des symptôme de l'anorexie nerveuse. Aujourd'hui, ce problème constitue la règle plutôt que l'exception, à tel point qu'il ne peut plus être utilisé comme un critère pour distinguer l'anorexie de la femme normale. Près de 80p. 100 des femmes manifestent en effet une insatisfaction face à leur corps, qu'elles souhaitent plus mince: en 1984, la revue Glamour mena une enquête auprès de 33 000 lectrice; seulement le quart des répondantes avaient un poids au-dessus de la moyenne et pourtant, les trois quarts d'entre elles se considéraient trop grosses. De plus, près de la moitié de celles dont le poids se situait en bas de la moyenne trouvaient encore trop grosses.

Nous connaissons tous une de ces femmes ultraminces qui, angloissée à la venue de l'été, affirme qu'elle doit perdre au moins 5kg avant de se montrer en maillot de bain. Elle nous mets en rage parce que bien souvent elle est plus mince que nous; or, quand avec humour ou humeur, selon le degré d'exapérationque nous avons atteint, nous le lui disons, elle répond invariablement d'un aire condide: "mais tu n'es pas grosse! De toute façon, toi, ce n'est pas pareil, tu le porte tellement bien." Si les femmes étaient éduqueées à manifester plus de violence, je crois bien à ce moment précis, on entendrait retenir un coup de feu. Pourtant cette femme ne joue pas à la coquette; elle déteste son coprs, elle en a honte, car le syndrome du miroir déformant affecte la perception de celui des autres...mais comme les femmes souffrent presque toutes, à des degrés divers, de cette obésité mentale, elles risquent de manifester très peu de compassion envers les grandes inquiètes des kilos.

Translation - Chinese
今天,我們可以將西方女性人口分成三種:信誓旦旦努力減肥的、非常節制並成功的讓體重不再增加的,以及那些成天活在懊悔當中,並不斷立志明天要開始節食的人。

翻閱幾本女性雜誌,除了被那些最新神奇減肥餐以及一旁瘦得不能再瘦的模特兒照片所淹沒外,您很難發現有哪一本沒有一小篇文章在討論神經性厭食症或暴食症這兩種現今摧殘著年輕女性的疾病。

若您隨機的詢問一群女性,您會發現她們當中有超過一半的人正在節食----這還不包括那些回答:「我沒在節食,不過我非常注意」的人----食物對她們來說,就像食物之於進入齋戒期的嚴謹僧侶。大約十五年前,有百分之八十的美國女性自從十四歲起便進入瘦身減肥的世界;一九八七年一份加州的研究指出,有百分之八十的九歲小女孩已經有過節食的經驗!

這種面對食物時焦慮的態度似乎與女性的身體意象有直接的關連。直到不久前,扭曲的身體認知還被當作是神經性厭食症的症狀之一,但是今天,這問題已經由例外變成了規則,到了已經不能再以它作為區分厭食症患者與正常女人之判準的地步。大約百分之八十的女性表示對自己的身材不滿意,並希望能夠變瘦:一九八四年,Glamour雜誌對三萬三千名女性讀者做了一項調查,其中只有四分之一的回應者體重超過平均值,然而,卻有四分之三的回應者表示自己過胖。更嚴重的,約有將近一半體重低於平均值的人表示她們還是太胖。

我們至少都認識一個這種女生,她明明已經超瘦,卻總在夏天即將來臨之前緊張兮兮,表示自己非得再瘦個五公斤才能穿泳衣。這很令人火大,因為通常她明明比我們還瘦!而隨著那天的心情以及被惹惱的程度,有時我們會回個幾句,她卻總露出那種天真的表情說:「但是妳又不胖!總而言之,妳不一樣,妳這樣子很好看。」要不是因為女性都被教得不太展現暴力,在這種時刻早應有人中槍倒地。然而這女生一點也不是在故意作態,她只是討厭自己的身體,她感到羞愧,因為變形鏡效應只扭曲了她對自己身體的認識,卻沒改變她對她人身體的認知。但是,雖然幾乎所有的女人都或多或少的受著這種心理過肥症的折磨,她們卻很難對這種體重焦慮表示同理。


French to Chinese: eloge du gris(Goyard)
General field: Marketing
Detailed field: Textiles / Clothing / Fashion
Source text - French
ÉLOGE DU GRIS

La Goyardine se décline désormais en gris. Un ton de bon ton ? Plutôt une couleur subtile et méconnue, bien moins sage qu'il n'y paraît.


Pour les Hindouistes, il est une couleur sacrée : celle des volutes d'encens qui transportent les prières des croyants jusqu'aux innombrables divinités de leur panthéon. La mythologie Scandinave l'associe au crépuscule, instant d'équilibre parfait entre le jour et la nuit, entre le bien et le mal. La liturgie Catholique en fait le véhicule de la transmigration des âmes enfin débarrassées de leurs enveloppes charnelles. Les moines écossais de la confrérie d'Holyrood l'ont choisi depuis le Moyen-Âge comme emblème de leur ordre, car il est à leurs yeux la couleur de la vraie pureté, à juste distance entre les ténèbres et la lumière trop orgueilleuse.

Le gris n'est pas une couleur banale. D'ailleurs, ce n'est pas une couleur, mais une variation de l'intensité émise par une source lumineuse. En somme, une illusion d'optique. En peinture, il est à l'opposé de ce que l'on croit savoir de lui : non pas un prévisible mélange du noir et du blanc, mais la rencontre inattendue de pigments cyan, magenta et jaune. Nuance spirituelle et sereine, son mystère a fasciné nombre d'artistes. On a souvent qualifié Turner de « peintre des incendies », mais son sujet était tout autant les mille éclats de perle, d'ardoise et d'argent du ciel anglais que les couchers de soleil embrasés du Grand Canal. Hokusai le choisit comme couleur exclusive de ses fameuses Cent vues du Mont Fudji. Picasso, enfin, le qualifiait de « couleur intelligente », que seuls les imbéciles méprisent, et que seuls les vrais peintres savent apprivoiser.

Intelligence, le mot est lâché. Appliqué au gris, il va de soi : ne parle-t-on pas de matière grise comme métonymie des facultés intellectuelles ? Dès lors, le vrai visage du gris se dévoile : il n'est pas un compromis raisonnable, un choix sans risque, mais tout l'inverse : une affaire d'esthète éclairé, un goût acquis et singulier. Presque un élan mystique, comme le pressentait Graham Greene, lorsqu'il écrivait dans La Puissance et la Gloire que « L'âme humaine n'est pas noire ou blanche, mais faite d'infinies nuances de gris ».


La nouvelle teinte de Goyardine grise sera disponible dans les comptoirs de vente Goyard à travers le monde à partir de la mi-décembre 2012.

Translation - Chinese
灰色禮讚

Goyardine帆布推出全新灰色系列。
灰色中規中矩的形象,是一場錯得離譜的誤會,其實,隱藏在灰色保守外表下的,是細膩敏感的性格,隨時準備脫去乖乖牌的外衣,展現自我…


對印度教來說,灰色是神聖的象徵,是那將信徒誠心的禱告翳入天聽的裊裊香煙。在斯堪地那維亞的傳說中,灰色則代表著黃昏時的蒙影,是晝與夜、善與惡的完美平衡。在天主教的禮拜儀式中,灰色是不滅的靈魂脫離肉體後的棲息之所。蘇格蘭聖十字(Holyrood)修士,從中古時代起,便選擇了灰色作為修會的顏色,而有了灰衣修士之稱,在他們的眼中,灰色代表了至高的純潔,是黑暗與過於傲慢的光明間最適當和諧的距離。

灰色不是個平庸的色彩。更精確地說,灰色根本不能被稱為色彩,而是光源引起的強度變化,可以說是一種光學錯覺。在繪畫中,它與我們所以為的大大相反,不是想當然爾的黑白混合,而是青、紅、黃三原色的巧妙交織。灰色是靈性與平靜的顏色,神秘的氣氛曾經啟發無數的藝術家。英國畫家透納(Turner)常被稱為「火災畫家」,然而除了火災這個主題外,他的畫中時常出現英國天空中珍珠灰、深灰色與銀灰色的光芒,更不乏夕陽的餘輝照耀著大運河的景致。日本畫家北齋也選擇了灰色作為名作「富嶽百景」中的唯一色彩。而畢卡索更稱灰色為「聰明人的色彩」,只有笨蛋才會對它不屑一顧,也只有真正的畫家知道如何掌握它。

聰明,真是再適當不過的字眼,用來形容灰色,更是天經地義,而且我們不也常用大腦灰質的多寡來比喻人類智商的高低嗎?Goyard透過這個系列還原灰色的本來面貌。這非但不是個理性考慮後的乖巧妥協,更不是個毫無風險的保守選擇。相反地,灰色帶來的是耀眼的美感,是理所當然且獨一無二的絕佳品味。這幾乎是一股神秘的驅力,正如葛林在《權力與榮耀》中寫下「人類的靈魂並不是非黑即白,而是由無數種不同的灰色所形成的光譜」這句話時所預知的那樣。


全新的Goyardine帆布灰色系列,將於2012年12月中起,在全球Goyard專賣店中隆重上架。

French to Chinese: Cheval d'orient d'Hermès
General field: Art/Literary
Detailed field: Materials (Plastics, Ceramics, etc.)
Source text - French
Sur une steppe blanche de neige, parmi des touffes printanières, des chevaux galopent. Leur cavalcade silencieuse vient d'un temps qui ignore le temps.
Ils galopent sur un semis serré de pourpre, de bleu intense et d'or, tout droit sortis d'un Orient rêvé tel que l'illustrent
les miniatures persanes. Libres, joyeux, somptueux, ils sont là à nous défier, superbement intemporels, insolents,
complices de nos cultures mêlées. Car les formes du service Cheval d'Orient sur lesquelles ils s'inscrivent font écho à la plus raffinée des traditions occidentales : tasse sur piédouche, bouquetière moulurée, soupière aux élégantes anses dégagées s'inspirent de la porcelaine du musée national Adrien Dubouché de Limoges et d'objets présents dans la collection Émile Hermès.

Service d'apparat renouvelant formes et dimensions de certains grands classiques des arts de la table, Cheval d'Orient conjugue recherche stylistique, finesse extrême du dessin et richesse des décors polychromes.

Chaque pièce relève, sur le thème équestre, un défi artistique et technique. Le plat figurant une scène de cavalcade dans un paysage de collines associe vingtneuf
couleurs, les collines étant dorées et polies au sable. L'aile de l'assiette à dîner, qui accueille un semis de fleurs inspiré de fresques persanes des XVIe et XVIIe siècles, présente des rehauts application d'émaux en relief. Le modelé et le décor des anses de la soupière, posées à la main, restituent les lanières d'un harnais de la collection Émile Hermès. Ce
même harnais qui orne le corps de la saucière ou celui des tasses à café.

Un souci du détail que l'on retrouve dans les frises, aux motifs naturalistes et géométriques, ainsi que dans les précieux ornements des chevaux caparaçonnés, inspirés de tapis de selle ou boucliers arabes illustrant d'anciens
ouvrages datant des XVe, XVIe et XVIIe siècles.

Les scènes représentées sur les assiettes à pain et à gâteau et le bol à punch sont, elles, tirées d'un Shâh-Nâmeh, ou Livre des rois, recueil de poèmes épiques relatant l'histoire de la Perse.

Car Cheval d'Orient nous conte la saga de ces fiers cavaliers et de leurs fringantes montures que magnifie l'or avivé, posé au pinceau : ici en filets demi-bord sur le pourtour des assiettes, plats, buvants de tasse et cols de vase ; là couvrant anses et moulures pour composer cet ensemble d'un rare raffinement.
Translation - Chinese
纯白如雪的草原上,春日里绽放的花丛间,马儿尽情驰骋。无声无息的步履,彷佛来自另一个时空。有多么久远?早已不复记忆。活脱脱地由波斯细密画中直生生地跑了出来,嬉游于一片密密麻麻撒满绛红、深蓝与金黄花朵的大地上,踏响一地东方风情。

自在、快活、豪迈,这些马儿既睥睨傲慢,又大胆放肆,它们的存在,彷如天地般久远,超越时间,却又夹杂着与我们的文化一气呵成的默契。Cheval d'Orient东方之马系列呼应着西方文化中最精致讲究的传统:小底座带把杯、 带饰条的花瓶以及带有轻盈把手的有盖汤碗,灵感全来自里摩日的亚得瑞安莒布歇国家细瓷博物馆里的作品,以及埃米尔爱马仕系列的动人对象。
**
Apparat豪迈奔腾餐具组在形状及尺寸方面重新演绎多款餐桌艺术的经典之作, Cheval d'Orient 东方之马系列结合了对风格的追求、对图饰的极端讲究,以及彩色装饰的丰富感。

每一件餐具都表现了在马术中的一项艺术与技术挑战。主餐盘上画的是奔腾的马匹,搭配着远方的丘陵,结合了29种色彩,丘陵是经过磨砂的金色。搭配的晚餐盘上撒满取汲自十六及十七世纪波斯壁画的花朵,并以浮雕珐琅突出动人的一面。有盖汤碗把手的造型与装饰为手工制作,将埃米尔爱马仕系列中的一条鞍辔皮带加以重新利用。酱汁杯与咖啡杯身也一样用这套鞍辔装饰。

无论是中性与几何花纹的带状装饰,或者是从十五、十六及十七世纪的古老织毯中取汲的阿拉伯马鞍或盾牌,皆突显了对细节的讲究。面包盘、蛋糕盘及鸡尾酒缸上呈现的场景,灵感则来自列王记,或称诸王书,搜罗了波斯历史上的英雄史诗。

Cheval d'Orient东方之马系列向我们诉说着这些骄傲骑士的传奇以及他们活跃的马匹,再借由画笔勾勒鲜艳的金色,更增画龙点睛之效:这头为餐盘、主餐盘、杯缘及花瓶颈勾上半螺纹镶边,那儿则是布满把手与装饰条,成就了不可思议的细致与讲究。
More
Vie quotidienne
PhD Candidate (Doctorante) Ecole des Hautes Etudes en Sciences Sociales, Paris
Years of experience: 21. Registered at ProZ.com: Aug 2007. Became a member: Nov 2007.
French to Chinese (Union Nationale des Experts Traducteurs- Interpr鑤es pr鑣 les Cours d'Appel)
French to Chinese (National Taiwan University)
English to Chinese (National Taiwan University)

SFT, UNETICA
Chinese Team
Adobe Acrobat, Microsoft Excel, Microsoft Word, Powerpoint, SDL TRADOS
French (PDF), English (PDF)
Training sessions attended
Powwows attended

Lou SHEN endorses ProZ.com's Professional Guidelines (v1.1).
Bio
Chinese native speaker living in France for more than 10 years, I provide translation services from Fnglish and French to Chinese (both simplified and Traditional).

I started my translator's career in year 2000, with translating government reports, social sciences papers and books. Since then, my vast experiences in translations have broadened my knowledge and vocabulary in different domains, especially in luxury, technical and tourism & culture domains.

In year 2005, my Chinese translation of the Sociological classic book " Manufacturing consent " ( Michael Burawoy, 1979) was published in Taipei. In year 2009 my translation of an French book "Mes remèdes de Grande-mère" was published in Taiwan. The two publications show my ability of carrying out a big project in a precise way.

Not everyone who speaks at least 2 languages can be called a translator. Translation is about understanding the source text with all its subtleties and nuances, then retranscripting it decently in the target language by respecting the language's rules and habits.

I scored 970 (out of 990) on the TOEIC test and have been living in France for more than 10 years. I am able to understand the source texts, either in English or in French, correctly without losing any subtlety.

My experiences as reporter, editor and columnist prove my Chinese writing skill. I provide my clients translations in a Chinese of impeccable quality.

My writing skill and wide general knowledge about machines, geography, History, social research, cultures, process, and industries, make my translations fluent and fit to each domain.

This user has earned KudoZ points by helping other translators with PRO-level terms. Click point total(s) to see term translations provided.



Total pts earned: 55
PRO-level pts: 52


Top languages (PRO)
Chinese to French
24
English to Chinese
16
French to Chinese
12
Top general fields (PRO)
Social Sciences
24
Tech/Engineering
12
Other
8
Law/Patents
4
Bus/Financial
4
Top specific fields (PRO)
Government / Politics
16
IT (Information Technology)
8
Law (general)
8
Poetry & Literature
4
Mining & Minerals / Gems
4
Education / Pedagogy
4
Social Science, Sociology, Ethics, etc.
4
Pts in 1 more fld >

See all points earned >
Keywords: Traducteur assermenté, technique, machine-outil, automobile, touristique, chinois traditionnel, Taiwan, juridique, marketing, questionnaire, mécanique, horlogerie, de luxe, joaillerie, tourisme, culture, musée, audioguide
Profile last updated
Sep 20, 2020