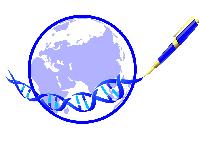 Working languages:
zzz Other zzz to English
English (monolingual)
English Editor
16 years in English editing by PhD & MD



Cleveland, Ohio

Local time:

20:56 PST (GMT-8)




Native in

: English

PayPal accepted
English copy editing, manuscript copy editing, manuscript translation to English
Translation agency/company employee or owner
This person has a SecurePRO™ card. Because this person is not a ProZ.com Plus subscriber, to view his or her SecurePRO™ card you must be a ProZ.com Business member or Plus subscriber.

This person is listed as an employee of:
Blue Board affiliation:
5.0
Editing/proofreading
Specializes in:
Biology (-tech,-chem,micro-)
Medical (general)
Medical: Cardiology
Medical: Pharmaceuticals
Agriculture
Botany
Chemistry; Chem Sci/Eng
Environment & Ecology
Psychology
Sports / Fitness / Recreation
More
0 projects entered

Send a payment via ProZ*Pay
PhD
Years of experience: 4. Registered at ProZ.com: Mar 2004.
N/A
N/A
N/A
Adobe Acrobat, Adobe Illustrator, Adobe Photoshop, Dreamweaver, FrameMaker, Frontpage, Microsoft Excel, Microsoft Word, Powerpoint
http://www.biomedproofreading.com
Bio
BioMed Proofreading is a leading English language proofreading and copyediting company located in the USA that focuses on biomedical manuscripts. We are made up of team of proofreaders and editors that are also medical and life science professionals who are authors and referees for peer-reviewed biomedical journals. All our proofreaders and editors are native English speakers and hold either a Ph.D., M.D., or both degrees. Our goal is to provide competent and professional English proofreading and copyediting services for biomedical researchers and clinical doctors around the world who are not native English speakers. Our services are fast (offer a quote in six hours, work seven days a week), convenient, accurate (one manuscript, two proofreaders), affordable, and easy to use. We provide you with a competitive advantage because our professional editors know how to structure your scientific manuscript so that your research will have the maximum impact. Our proofreading and copyediting services include, but not limit to, checking through the text and making corrections or accurate revisions with attention to errors of grammar, spelling, punctuation, capitalization, inaccurate terms, consistency, logic of presentation, English usage, style and even spacing, in either British English or American English. In addition, we have the expertise to provide authors with practical comments on how to write more successful research manuscripts. In summary, you write it, we finish it.

BioMed Proofreadingはアメリカで医学生物学の英語原稿校正を専門に行う一流会社です。 私達のスタッフは専門機関紙の著作や同僚の評論審査を行う医学・生物学の専門家で成り立って、 弊社の校正者・編集者は全員英語を母国語に持ち博士号か医師免状あるいは両方持っています。 私達の目的は世界中の英語が母国語でない医学・生物学の研究者や病院の医師に実力有るプロの英語校正を提供する事です。 私達のサービスは迅速で(見積りは6時間以内、一週間七日態勢)、 適切・正確(1つの原稿に2人の校正者)手ごろな値段で便利。 私達プロの編集者はお客様の研究結果が最大効果を上げる科学原稿の段落構成をよく理解しているので他に負けない長所が有ります。

BioMed Proofreading ist ein führendes Unternehmen in den USA für das Korrekturlesen und Redigieren von englischen Texten mit Fokus auf biomedizinischen Manuskripten. Wir bestehen aus einem Team von Korrekturlesern und Lektoren, die zugleich professionell im Bereich Medizin und Biowissenschaft sowie als Autoren und Sachverständige für biomedizinische Magazine tätig sind, die von Experten begutachtet werden. Alle unsere Korrekturleser und Editoren sind englische Muttersprachler und haben entweder den Grad eines PhD (Doktor) oder eines Dr. Med. (medizinischer Doktor) oder gar beide inne. Es ist unser Ziel, kompetente und professionelle englische Korrekturlese- und Redigierungsdienste für biomedizinische Forscher und Ärzte auf der ganzen Welt anzubieten, die nicht englische Muttersprachler sind.

Nuestra empresa está formada por revisores y editores de lengua inglesa especializados en biomedicina. Todo nuestro personal posee un doctorado o una licenciatura o ambos títulos. Además, nuestro personal está formado por profesionales cuya lengua materna es el inglés. Nuestro propósito es ofrecer una revisión, corrección y edición de textos escritos en inglés al servicio de investigadores en Biomedicina y médicos que no son hablantes nativos de la lengua inglesa. Nuestros servicios se realizan de manera rápida (siete días a la semana), son asequibles, precisos, fáciles de usar y proporcionan una gran ventaja competitiva para usted porque nosotros sabemos qué es lo que usted quiere resaltar en su texto científico. Comprobamos y corregimos los errores gramaticales, la ortografía, el uso de las mayúsculas, los términos no apropiados, la consistencia terminológica, el uso de la lengua inglesa, la lógica del texto, el estilo e incluso el espaciado tanto en inglés británico como americano. Lo más importante es que hacemos que su escrito resulte más sencillo, preciso y entendible. En resumen: usted lo escribe y nosotros lo terminamos.

Notre maison est composée de réviseurs et rédacteurs anglaises experts en sciences biomédicaux. Tout notre Staff consiste en Docteurs ou Médecins, ou licenciées aux deux maîtrises et tous sont de langue maternelle Anglaise. Notre objectif est de fournir des révisions et des rédactions professionnelles en Anglais pour les recherches biomédicaux et pour les Médecins de clinique qui ne sont pas de langue maternelle anglaise. Nos services sont vites (sept jours par semaine) soignés, fiables, faciles à l'usage, capables de vous fournir compétitivité, car nous savons quoi vous voulez tirer au clair dans vos manuscrits scientifiques. Nous vérifions et corrigeons, fautes de grammaire, spelling, ponctuation, majuscules, mots peu soignés, consistance logique, usage anglais des termes, Style, et aussi espacement, soit en Anglais britannique soit en Anglais américain. La chose la plus importante c'est que nous rendons votre script plus clair, soigné et compréhensible. En bref, vous l'écrivez, nous le finissons.

BioMed Proofreading è una società leader di revisione e redazione della lingua Inglese ubicata negli Stati Uniti dedicata ai manoscritti di medicina. Redazione Inglese Servizio di revisione Siamo un team di revisori e redattori medici e scienziati, autori e arbitri di riviste di biomedicina per revisioni di testi di colleghi.Tutti i nostri revisori e redattori sono madrelingua Inglese con laurea in medicina o dottorato, o entrambi. Il nostro obiettivo è fornire revisione in Inglesecompetente e professionale per ricercatori di biomedicina e medici in tutto il mondo che non sono madrelingua inglesi.Revisione Inglese Inglese, redazione media, manoscritto medico, revisione medica, scritti di medicina, Revisione, Revisioni di tesi, Revisione di siti web.

BioMed Proofreading(文庵)是一家具有四年历史的修改生命医学科学英文论文的服务公司,位于美国俄亥俄(Ohio)州。我们都是生物学或其他生命科学领域的专家学者, 具有哲学博士学位(PhD), 医学博士学位(MD), 或双博士学位(MD, PhD)。 英语是我们的母语。 我们的优势是既偣熟英文, 又具有生命科学研究的丰富经验, 能准确地领会和掌握你论文的细枝末节和中心思想, 能最大限度地表达你的深邃科学思维和缜密逻辑表达。我们的目标是为母语为非英语的世界各国的生物医学科研人员和临床专家学者提供专业的英语校正、修改和编辑服务。 我们的服务项目包括: 英文校对(proofreading), 英文编修(copyediting), 英文修改(correction), 和英文改写(re-writing)。我们会在四个工作日内将稿件返回, 并提供中肯的语言文字和学术研究方面的修改建议。快速服务(每星期七天)、质量保正(一篇论文, 两位编校)、低廉收费和容易使用是我們的优势。我們检查语法、拼写(英式或美式)、标点符号、大小写、不准确的术语、一至性、逻辑性、顺序和间隔等并加以改正。我們保正你的文稿是正确的、清楚的和可理解的。

BioMed Proofreading is een vooraanstaand bedrijf op het gebied van het corrigeren en redigeren van Engelse teksten dat gevestigd is in de VS en dat zich richt op biomedische manuscripten. Ons team bestaat uit correctors en redacteuren die tevens deskundigen zijn op medisch en biowetenschappelijk gebied en die daarnaast ook werken als schrijver en expert voor biomedische tijdschriften voor vakgenoten. Al onze correctors en redacteuren zijn native speakers Engels en zijn in het bezit van ofwel een Ph.D., M.D., ofwel beide universitaire graden. Ons doel is het leveren van deskundige en professionele diensten op het gebied van het corrigeren en redigeren van Engelse teksten voor biomedische onderzoekers en klinische dokters over de hele wereld die geen native speaker Engels zijn.

Компания BioMed Proofreading, расположенная в США, является ведущей в области корректирования и технического редактирования биомедицинских манускриптов на английском языке. Наша компания состоит из команды корректоров и редакторов, профессионально работающих в медицинских и биологических областях науки, а также являющихся авторами и рецензентами статей, публикуемых в биомедицинских журналах. Все наши корректоры и редакторы удостоены докторских и кандидатских степеней и являются носителями английского языка. Нашей основной задачей является предоставление компетентных и профессиональных услуг по корректированию и техническому редактированию текстов на английском языке исследователям в области биомедицины, а также профессиональным врачам, проживающим в странах, в которых английский язык не является основным языком общения.

BioMed Proofreading i USA är ett ledande företag inom korrekturläsning och manusgranskning av engelsk text som fokuserar på biomedicinska manuskript. Vi består av en grupp korrekturläsare och redigerare som också är medicinska- och life scienceexperter och författare och referenser av biomedicinska tidskrifter. Alla våra korrekturläsare och redigerare har engelska som sitt modersmål och innehar antingen en Ph.D., M.D. eller både och. Vårt mål är att tillhandahålla kompetenta och professionella korrekturläsnings- och manusgranskningstjänster i engelska för biomedicinska forskare och kliniska läkare världen runt, vilka inte har engelska som sitt modersmål.

BioMed Proofreading er et ledende, engelskspråklig firma innen redigering, språkvask og korrekturlesing med base i USA som fokuserer på biomedisinske tekster. Våre korrekturlesere og redigerer er leger og bioteknikere. De er også selv forfattere og redaktører av biomedsinske tidsskrifter. Alle våre korrekturlesere og redaktører har engelsk som morsmål og innehar enten en doktorgrad (Ph.D), mastergrad eller begge deler. Det er vårt mål å tilby kompetent og profesjonell engelsk språkvask, korrekturlesing og redigering til biomedisinske forskere og kliniske leger i hele verden som ikke har engelsk som morsmål.
Keywords: English proofreading, manuscript proofreading, proofreading, medical manuscript, bioscience manuscript, Biomedizinisch, Biomedizinisches Korrekturlesen, Biowissenschaft, Biowissenschaften, Englisch Korrekturlesen, Korrektur lesen, Korrekturlesen, Korrekturlesen von Diplomarbeiten, Korrekturlesung, Englisch Korrekturlesen, Lingua Inglese, Redazione, Revisione, Revisione Inglese, revisori Inglesi, Corrección en inglés, edición en inglés, servicio de corrección, Révision anglaise, anglaise réviser, service de révision, Révision anglaise, rédaction anglaise, engelsk redaktør, språktjenester, korrekturlesing, engelsk korrektur, engelsk korrekturleser, engelsk korrekturlesing, korrekturläsa, korrekturläsning, engelsk korrekturläsare, engelsk korrekturläsning, engelsk redigerare, korrekturläsare av engelska, corrigeren, Corrector Engels, Corrigeren Engels, Redacteur Engels, 专业英文论文修改, 英文论文润色, 英语论文编辑, 英文论文修编, 修改英文论文, 论文翻译, 英文论文润色, SCI论文润色, SCI英文论文润色, 英文編修, 英文論文修改, 英文潤稿, 英文校正, 校正, 編集, 学術論文
Profile last updated
Dec 18, 2019