I started translating articles and short stories that I wanted to share with friends. Soon I was dedicating more and more time to this exercise, and began to make my living of it. During the 80's, aware of the fact that there were a lot of social sciences research works in English that Bolivian social scientists needed to read, I had the opportunity to apply for financial support to initiate a translation project with two books:

Orígenes del Poder Militar (Bolivia 1879-1935)
, written by the British historian, James Dunkerley (published in 1987 and 2003); and
Bolivia: La Revolución Inconclusa
by the US political scientist, James M. Malloy (published in 1989). Both translations were published. About a year later James Dunkerley wanted to publish another of his works in Spanish, and asked me to translate (
Rebelión en las Venas
, published in 1988, and 2003). Since then, researchers and social scientists contacted me to have articles and books translated.
My translation
Nuevas Lenguas del Estado: El Pueblo Guaraní y la Educación Indígena en Bolivia
, written by Bret Gustafson (US anthropologist)was published in November 2015. Previously, my translations
Bolivia: Procesos de Cambio
by John Crabtree and Ann Chaplin, and
Desafíos de la Interculturalidad: Educación, Desarrollo e Identidades Indígenas en el Perú
by Maria Elena García, were published in 2008 and 2013 respectively. I translated articles for the 2007 National Human Development Report (UNDP), as well as "Sustainable agriculture: A pathway out of poverty for India's and East Africa's rural poor, and A pathway out of poverty for rural poor", as per SUSTAINET's request. Previously, I also worked as editor at a Writing Workshop sponsored by SUSTAINET. Plural Editores published my translation of another James Dunkerley's work, Sueños de Libertad en las Américas, cuatro cerebros y un nombre, in 2007.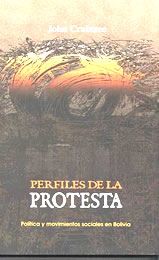 In 2008, I was awarded with the
Premio Panhispánico de Traducción Especializada, de la Región Andina
, sponsored by Unión Latina and the Federación Española de Ciencia y Tecnología for my translation of John Crabtree's book
Perfiles de la Protesta: Política y Movimientos Sociales en Bolivia
, published by PIEB and Fundación UNIR in La Paz Bolivia in 2005:
htpp://www.unirbolivia.org/content/view/863/1/; http://dtil.unilat.org/panhispanico/edicion_3/ganadores.htm; http://www.pieb.com.bo/sec_pieb.php?idn=3474
The Archivo y Biblioteca Nacionales de Bolivia (ABNB) in Sucre, Bolivia published my translation of Cynthia Radding's book
Paisajes de Poder e Identidad: Fronteras Imperiales en el Desierto de Sonora y Bosques de la Amazonía.
Among my other published translations I can mention:
Andrew Cumbers, "Petróleo en el Mar del Norte: el Estado y las Trayectorias de Desarrollo en el Reino Unido y Noruega". In Umbrales magazine, La Paz, Bolivia. 2010
María Laura Lagos, "Vida cotidiana, ciudadanía y el género de la política". In Cuadernos de Antropología Social. BA, Argentina, 2008.
Patricia Fernández-Kelly, Género y cambio económico en los EEUU de Norteamérica y México, 1900-2000. In Migraciones Contemporáneas, Contribución al Debate. CIDES-UMSA. La Paz, 2009.
Alcida Rita Ramos, "El Indio Contra el Estado". In
Cuaderno de Futuro
23 (IDH), Antropología del Estado, dominación y prácticas contestatarias en América Latina. La Paz, 2007.
Mary Van Buren, Tarapaya: Una Residencia de la Elite Española cerca de Potosí durante la Colonia. Potosí. 2003.
Brooke Larson,
Cochabamba: La [Re]construcción de una Historia
, AGRUCO/CESU-UMSS. Cochabamba. 2000.
David M. Guss, "Cómo se tradicionaliza la tradición" In
T'inkazos
No. 5, January 2000.
Alain Touraine, "De los sistemas a los actores". In
T'inkazos
No. 2, December 1998.
Although I have specialized in these fields, I also translate documents for Org./Desarr./Coop. International: reports, assessment papers, press releases, papers and articles on development, social, financial and environmental issues, and also work as editor and proofreading in Spanish. While living in Spain, I was also part of translators' pools at international events in Madrid.
My work is performed within a framework that insures professionalism, faithful translation of the author's ideas and perspectives. It is also sensitive to content and style, as well as to meeting deadlines.