I am a specialist legal translator and former English lawyer. I have provided translations for
major Italian banks and law firms and corporations, as well as the European Union institutions. I also complete general translations and place a high value on accuracy. I am also a published novelist and I write regularly for companies, with a key focus on legal issues.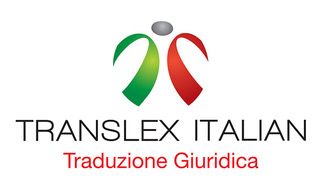 Hyperlink
ProZ
Image
Lawyer-Linguist (Traduzioni Giuridiche)
translexitalian.com
Linked In:
https://www.linkedin.com/in/translexitalian/
Fornitura di servizi di traduzione in ambito giuridico/legale (traduzioni giuridiche)
LAWYER-LINGUIST
Expert legal knowledge and familiarity with Italian, English, European and United States law.
Technical knowledge, accuracy and glossary creation, transcription and alignment. Effective in balancing multiple projects and priorities.
Organised and reliable with attention to detail. Terminological research and proofreading requirements incorporated as standard.
I have translated, for major banks, companies, and the European Union institutions:
- Contracts
- Litigation and court documents
- Company documents, Articles of Association
- White papers
- Legislation
- Patents
- Insurance documents
- Banking documents
Regular translation of complex legal documents to tight deadlines
AVVOCATO- LINGUISTA E SCRITTRICE PER LE AZIENDE
Nell'ambito delle traduzioni lavoro come una linguista con esperienza legale. Per rispondere alle esigenze del cliente ho stabilito una prassi da specialista per la traduzione legale dall'italiano. I clienti sono studi legali italiani e internazionali, l'Unione Europea, e importanti aziende e banche. Ho tradotto opuscoli informativi, libri bianchi, le norme e i regolamenti dei mercati finanziari, documenti di tribunale e contratti, sentenze e opinioni legali. Nell'ambito della scrittura per le aziende fornisco contenuti per il settore del marketing digitale al fine di migliorare la distribuzione, la crescita digitale e le opportunità delle imprese.
AVVOCATO-LINGUISTA
• Imprenditoriale: ho fondato un'attività di traduzioni per rispondere alla
richiesta di traduttori con conoscenze e competenze in diritto europeo
internazionale.
• Relazioni vincenti con clienti internazionali
• Traduzioni regolari di documenti legali complessi con scadenze rigide
• Traduttrice per la Commissione Europea e l'Unione Europea
• Contratti legali e documenti relativi a contenziosi
• Recentemente traduzioni per Banca d'Italia e il Ministero italiano
dell'Economia e delle Finanze
• Commercialmente, legalmente e politicamente informata
Qualifications
MA Law: Medical Law and Bioethics (the University of Manchester)
Law (GDL and LPC): BPP London
BA: Università di Roma La Sapienza (Languages)
I am also a published novelist (longlisted for the prestigious literary award the Dylan Thomas Prize in 2012).
I work primarily with MemSource.