→ My name is Sasa and I am Native Croatian Freelance Translator ←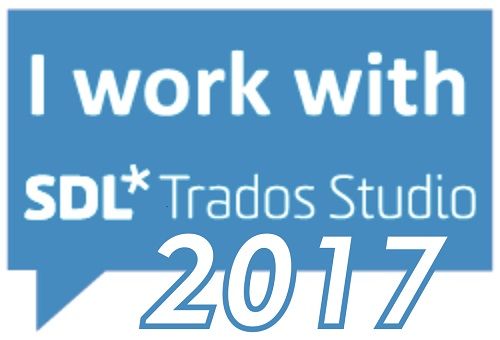 My wife and I own a Company and can issue an Invoice.

I've been working as a freelance translator actively and without cessation for over 13 years. I offer a wide range of translation services which I provide on the highest professional standards. I work hard to serve each client's requirements, and I always meet assigned deadlines.
Reasons why you might choose me:
1. I am specialized and highly motivated

2. I offer affordable and Competitive rates (Volume and repetition discounts) - my usual rate is 0.06€ psw for translation and 0.025€ psw for proofreading
3. Every translation I deliver is proofread and double-checked

4. I pay attention to the Confidentiality of your documents

Native languages: Croatian, Serbian & Bosnian (ex. Yugoslavia)
Source languages: German, English, French, Croatian, Italian, Serbian, Bosnian, Slovenian, Spanish

Target Languages: Croatian, Serbian, French, Italian, Bosnian, Slovenian
Services: Translation, Editing/proofreading, Website localization, Software localization, Subtitling
Areas of expertise: Technical, IT, Marketing, Medical
CAT tools: SDL TRADOS STUDIO 2017, SDL TRADOS STUDIO 2015, SDL Trados 2007 Synergy, SDLX, SDL PASSOLLO, ACROSS, MemQ (LICENSE), Memsource, Wordfast, Transit
Some of the recently completed projects:


WEBSITES:
- EPILEPSY SURGERY - EPILEPSY SURGERY (EN>CRO, EN>SI) 
DECATHLON - DECATHLON HRVATSKA (FR>CRO)
LITTLE GREEN BAY - LITTLE GREEN BAY (EN>FR; FR>HR)
Rivijera Novi Vinodolski - Rivijera Novi Vinodolski (CRO>FR)
JOHN DEERE - JOHN DEERE - Poljoprivredna mehanizacija (FR>CRO)


MEDICAL:
- User manual for defibrillator "Powerheart AED G3 Plus"-Cardiac Science (ENG>CRO)
Neonatal Disposable Regional Oxygen Saturation Sensor (ENG-CRO; ENG>FR)
VISERA ELITE VIDEO SYSTEM CENTER (ENDOSCOPE) -OLYMPUS (ENG>CRO)
EVIS EXERA lll COLONOVIDEOSCOPE - OLYMPUS (ENG>CRO)
SIEMENS Biograph® mMR (Magnetic Resonance) (ENG>CRO)


TECHNICAL:
- Samsung Washing Machine (ENG>CRO, ENG>FR)
- Panasonic Viera manual (ENG>CRO)
Air Condition manual TOSHIBA (ENG>FR)
Saunier Duval - Manuel d'installation - Pompe a chaleur (FR>CRO)


MARKETING:

- Collection of luxury watches - CHRONOLLECTION (ENG>CRO)

Experience:
- Written and Consecutive Translations (ENG>FR, FR>CRO, CRO>FR, ENG>CRO) for over 12 years (many agencies)
- Consecutive translations on daily bases (FR>CRO and vice versa) for company BHS United
- Consecutive translations of seminars - ENG>CRO and vice versa
- Translations for SPES, Centre for tuition and translation (3 years)


My wife Lidia is Native French, born and lived in Paris, France for 27 years. She is also Freelance translator.