Send email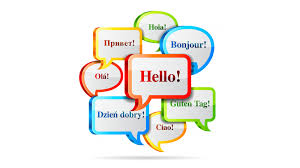 What do I do?
I help you get results.
That can prove costly. Well, let's examine the difference between translator A and translator B (both of them working in same language pairs and same speciality fields.
Translator A delivers a passable translation while Translator B delivers a superb translation. 
What's the difference?
WHY and HOW? 
Let's show with a practical example. Let's say you have a product which you already sell but want to start selling in another country so you want to advertise it on the internet and social media sites. You therefore hesitate between choosing a cheap translator and one who already has a lot of positive feedback so, presumably, is a professional one even though s/he is more expensive. 
What does a professional translator do?
S/h will try to satisfy your needs.
If the translation is made by a professional translator, it will be:
- Error-free - whether concerning grammar, spelling, syntax, punctuation. 
- Adapted to the culture of the country concerned
- Suitable for the audience it is intended for 
- Adapted to audience's needs
- It will flow easily
- MESSAGE IS CLEAR AND SIMPLE and therefore, understood immediately, not ambiguous
- It will have the right style to catch the attention of those it is intended for primarily as well as the attention of whoever spots it
Result? 
- EYE-CATCHING
- MORE INTEREST
- FANTASTIC IMPROVED EXPOSURE FOR YOU AND YOUR COMPANY
- MORE SALES
- YOU FARE WELL WHEN COMPARED TO COMPETITORS
- REQUESTS FOR OTHER NEW PRODUCTS
- YOUR (COMPANY) NAME WILL BE ASSOCIATED WITH GOOD PRODUCTS THAT SELL FAST. 
OBJECT ACHIEVED
In other words, the little extra expense has been downright worthwhile.
This is just one example; obviously there are hundreds more. I hope I have convinced you, so let me tell you a bit about me and why you should choose me as a professional translator.
ABOUT ME: 
I am bilingual - English UK and Maltese - due to family and upbringing.  We were brought up in a bi-lingual environment as we spoke both languages at home, with playmates and for our education. 
I am a translator and proofreader for FR<EN, IT<EN, EN<MT, FR<MT and IT<MT.
Knowledge of source languages:
Italian: Native level due to proximity to Italy, love of music, art, Italian fashion, football and food, frequent trips to Italy because of art, art exhibitions, concerts, strong ties, TV shows, study of Renaissance during History of Art and Baroque in which I obtained my Masters. 
French: Practically native level. I studied French at school and university, taught it (French language and culture) for a great number of years, lived in France for some time, obtained a scholarship to Grenoble university (certificate on profile)and voluntarily followed - as I loved the language and helped me to keep in touch- loads of refresher courses. 
Areas I specialise in and have translated lots of and enjoy translating:
business/commerce;
company reports, company contracts, company articles of association, profit and loss accounts, minutes of general meetings, bank statements;
contracts;
marketing texts for hotels, press releases about art exhibitions, ceremony speeches during prize presentations, FB adverts, informative notes to hotel guests about important places in the area;
Various types of certificates - birth, marriage, police conduct reports, residence certificates; 
Law: court sentences - separation, litigation, appeal, divorce, child custody.
How do I tackle my translations?
First of all,
First and foremost I spend a lot of time to REALLY and I mean REALLY understand the source text- I cannot stress this enough. This is crucial. That is why reasonable deadlines are important. This means thorough reading of the whole text or part/s not understood if the text is very long. Many bad translations are because the translator will not have understood the source text apart from careless grammar or spelling  mistakes. I ask the client/agency if the source is bad and parts of it are still not clear.
Then,  I might carry out some research before I begin
And then I translate.
If it is a relatively short text, I read it over to get the gist and transfer that.
My translations are almost never literal as I translate the general message. I do, however, make sure not to leave anything out while I equally ensure they flow well besides being accurate no matter whether I have a technical text, a business report, a profit and loss account, a contract or a press release. 
I tackle my translations with Passion, Dedication, Responsibility
This is what clients say about me and my work: (you can ask who said these) 
"Great as always" 
"Top notch. Thank you for doing such a great job" 
"Thank you for pointing out that X word on its own makes no sense in the target language"
"Thanks to Josephine's proofreading, the text is so much better now"
Well, if you want me to translate anything that is within my capabilities, do not hesitate to contact me. I'm only an email away. (Just click on send email on top). I'll do a great job as I'm not just interested in the money but I take great pride in my work.