The Communication Catalyst
Conference Interpretation Equipment

Digital Wireless Simultaneous Conference System.

Digital Conference System.

IR (Infra Red) from DIS (Danish Interpretation system).

Conference Interpreting/ Simultaneous Interpretation.

Complete digital language interpretation systems for more than 10000 delegates.

FM based radio receivers.

Tour Guide systems for Industrial visits.

Electronic Voting Pads.

Wired and wireless conference microphone systems.

Audio Visual and projection systems.

Soundless classrooms systems for Schools and universities.

UHF microphones and sound system.

Equipment.

Stage related services such as Stage, Backdrop, both analogue and digital signage's.

Various ranges of equipments from Plasma display to LED display.

Webcasting and Video Conferencing.

Quality of equipment.

Personal attention.

Interpretation Equipment, Booth.

Wireless receiver and headphone sets.

Total Solutions.

Conference Management.

Why us.
22 years in business
10-25
1,000+ words/day
wide range of services
wide range of industries served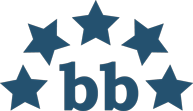 4.0