Clearer communication between countries
Our client base extends throughout the financial and legal sectors. We also provide translation support to the accounts, investor relations and legal departments of firms in other commercial sectors, as well as to government/public sector organisations. Our clients are located across Europe and the rest of the world.

BBi translates in all major European, near and far Eastern commercial languages, either to or from English.
English, German, French
Translation
Finance / Banking / Accounting, Law/Legal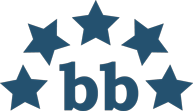 5.0