Liguria Traduce ISO 9001:2000 certified
LinkLab is a Multilingual Communication Laboratory.
Our company has been successfully working as part of an established international language services Group for 13 years (the Eurologos Group).
This new chapter in our history sees us doing even more, bridging the gap between language and communication services.
Our services are ISO 9001 and UNI EN 15038 certified.
19 years in business
Less than 3
10,000+ words/day
9 languages supported
wide range of services
wide range of industries served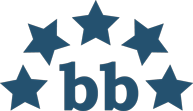 5.0