Breaking the language barrier.
Afrikaans, Chinese, Danish, Dutch, English, Finnish, Flemish, French, German, Italian, Japanese, Korean, Norwegian, Portuguese, Russian, Spanish, Swedish . . .

TRANSLATION
Multilingual service in any language.

PROOFREADING
Intrinsic to the quality of translation.

EDITING
Raising the standards of style and usage.

COPYWRITING
The creation of new, original copy.

LINGUISTIC VALIDATION
A people-intensive task, requiring a lot of networking.

INTERPRETING
The world's languages for appointments.

INSPIRATION
We don't wait for the inspiration to arrive - with your projects, it's already there.
17 years in business
Less than 3
1,000+ words/day
wide range of languages
wide range of services
wide range of industries served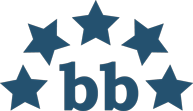 5.0